10 Places Off the Beaten Track in St. Augustine
Fun and Different Things to Do in St. Augustine
The places off the beaten track in St. Augustine showcase the city's 400 years of history. Despite being the oldest city in America, there are still some hidden gems that locals know of, but most visitors don't.
If you're looking for something a little different to do on your Florida break, check out these places off the beaten track in St. Augustine. They range from dolphin swims to food tours, from eclectic museums to authentic pirate treasure chests, and more.
1
Fort Matanzas
Watch the wildlife from an old Spanish fort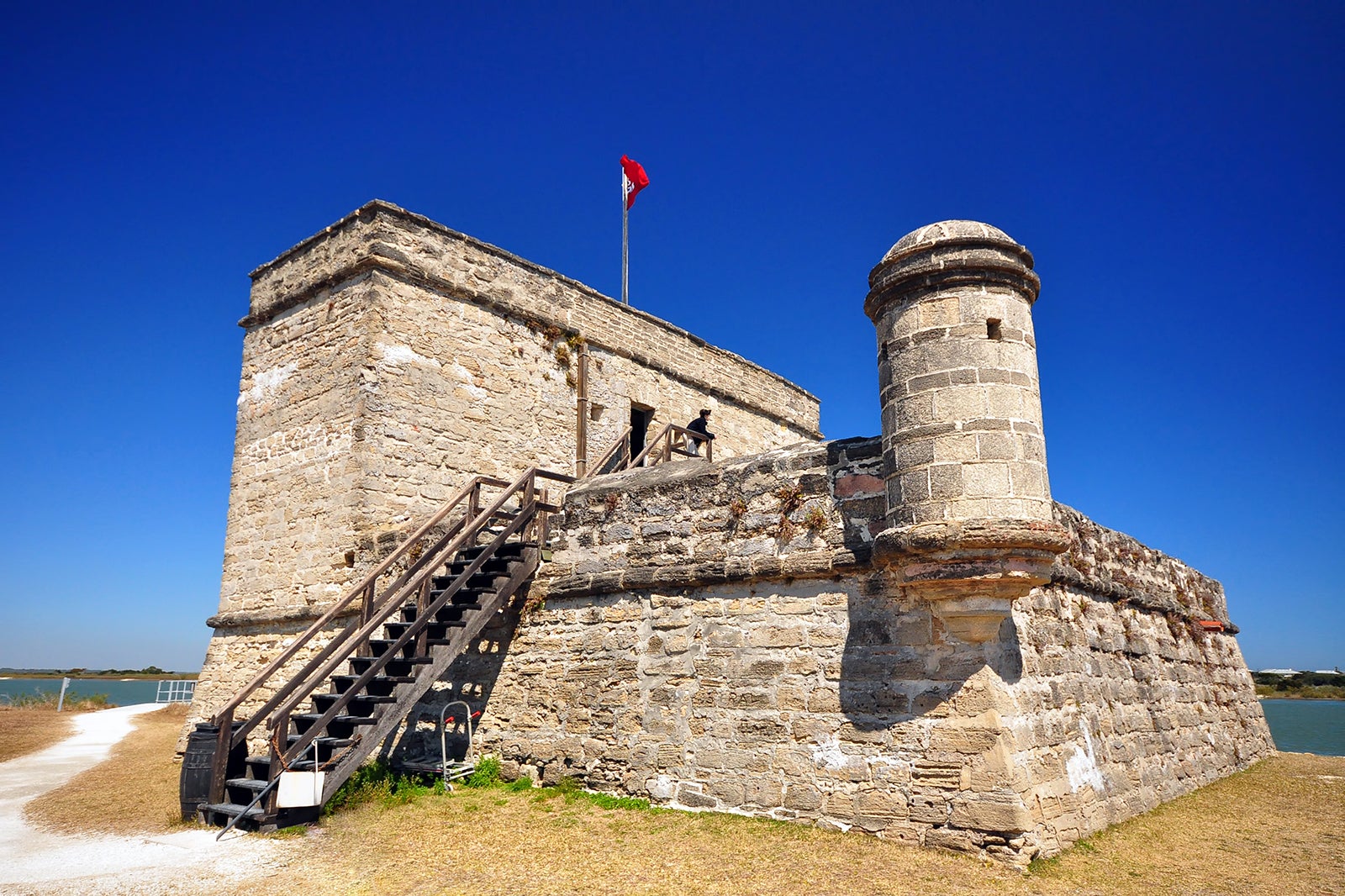 Unusual
Couples
Families
History
Fort Matanzas is a National Monument that preserves a 1742 coquina watchtower built to defend St. Augustine, then a Spanish military settlement. Today it stands to protect about 300 acres of unspoiled Florida landscape with all its varied flora and fauna in a very different way – through the conservation efforts of the National Park Service.
You can explore the walls and ramparts of this historic watchtower or wander the forests, marshlands, and dunes of the park itself. Potentially, you could catch sight of a threatened or endangered species.
Location: 8635 A1A South, Saint Augustine, FL 32080, USA
Open: Daily from 9 am to 5.30 pm
Phone: +1 904-471-0116
2
Marineland
Have a close encounter with dolphins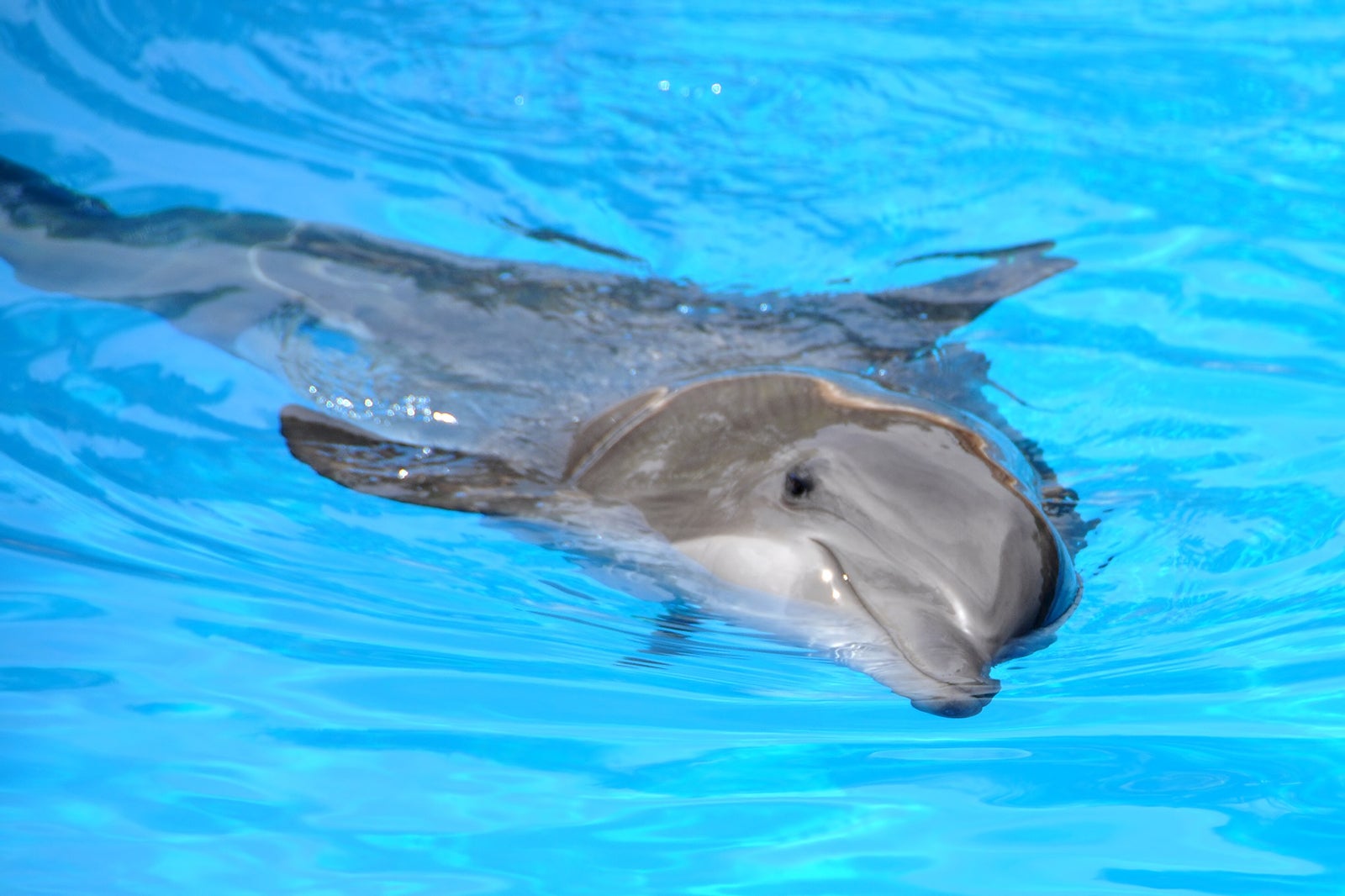 At Marineland of Florida, you can learn all about the ecology of dolphins, see a dolphin show, and even get into the water to swim alongside them. If you're looking for a great time that the kids will never forget, or even a romantic adventure, it's hard to beat the excitement of an actual dolphin swim.
These playful creatures will provide you with a fun adventure that you'll never forget. You can also do an undersea walking tour to see them in their more natural environment.
Location: 9600 N Ocean Shore Blvd, St. Augustine, FL 32080, USA
Open: Daily from 10 am to 4.30 pm
Phone: +1 407-563-4701
3
St. Augustine Wild Reserve
A zoo with a twist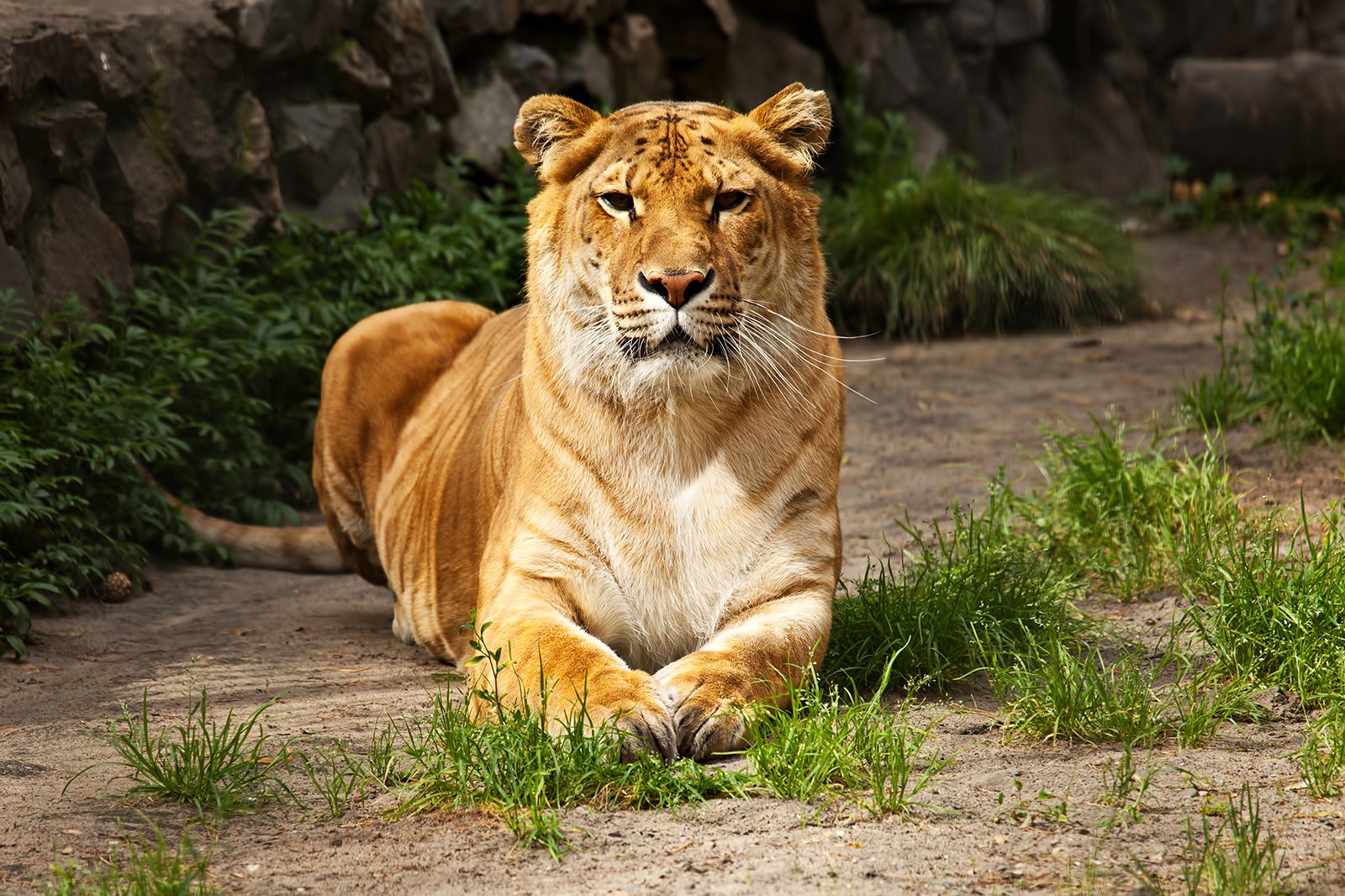 At the St. Augustine Wild Reserve, you'll get a very rare opportunity to get up-close and personal with creatures like lions, tigers, bears, wolves, leopards, and the usual hybrid liger. There are over 30 species of mammal here and tonnes of barnyard animals, too.
Unlike your traditional zoo, this adventure is only available via guided tour. However, it offers the kind of experience that you don't get in a normal zoo. You'll learn from an experienced wildlife expert, who will teach you all about the animals, and you'll get to see the big cats feed!
Location: 5190 Farm Creek Rd, St. Augustine, FL 32092, USA
Open: Monday and Wednesday from 2 pm to 3.30 pm, Friday from noon to 1.30 pm, Saturday from 11 am to 12.30 pm and 2 pm to 3.30 pm (closed on Sundays and Thursdays)
Phone: +1 904-940-0664
4
De León Springs State Park
See history and nature and escape the crowds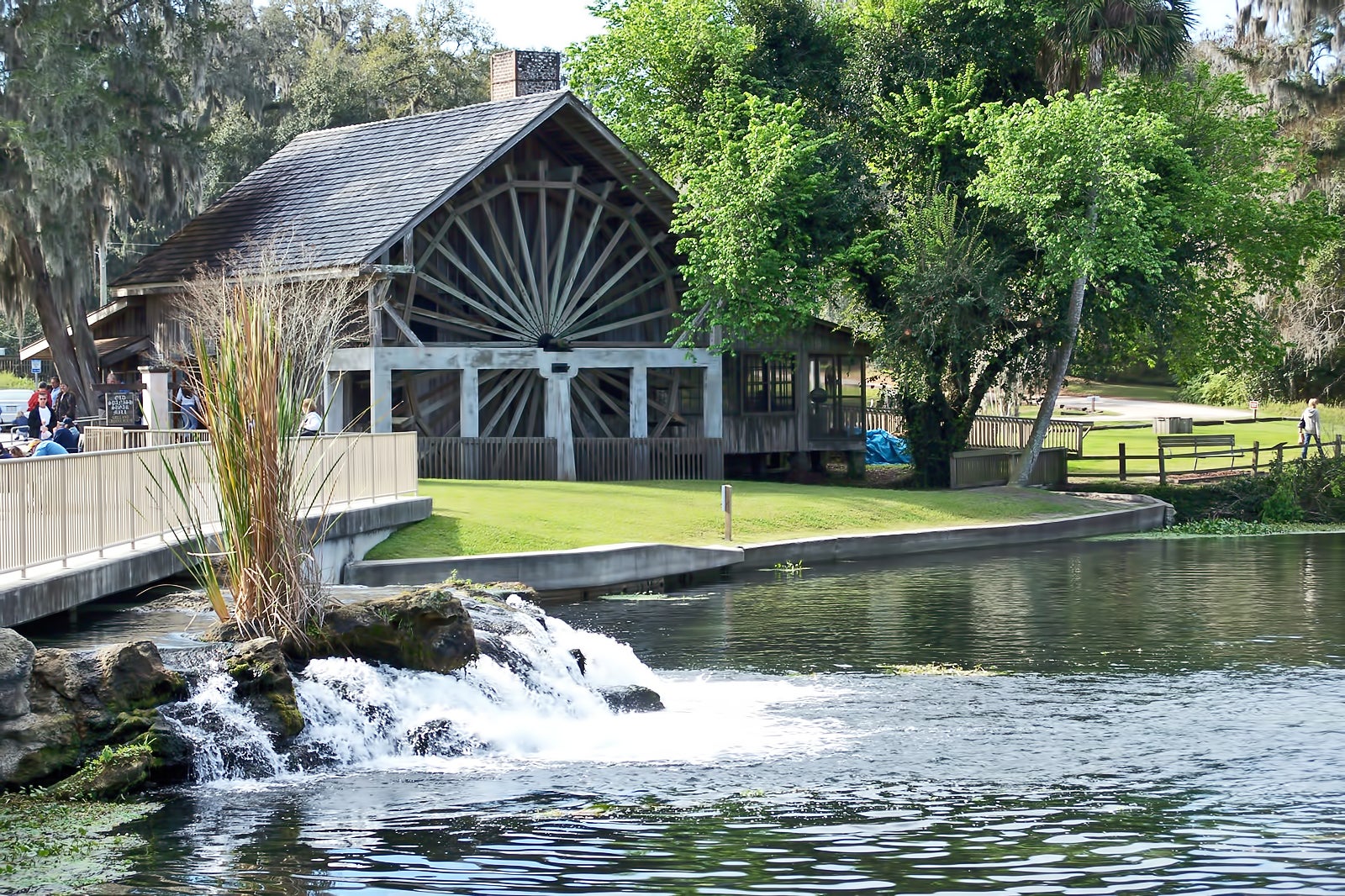 Unusual
Couples
Families
History
Photo
Adventure
De León Springs State Park is a great place to get away from the hustle and bustle of holiday crowds and walk serene trails through the wilderness. There's a recreational swimming area here, in what the native Mayaca inhabitants refer to as "healing waters."
The hiking trails in the park take you through a subtropical bald cypress forest. You can see historic locales from when the area was run as a sugar cane mill and later, a grist mill during the Civil War.
Location: 601 Ponce Deleon Blvd, De Leon Springs, FL 32130, USA
Open: Daily from 8 am to 6 pm
Phone: +1 386-985-4242
5
Food and drink tours
Discover the unique flavours of St. Augustine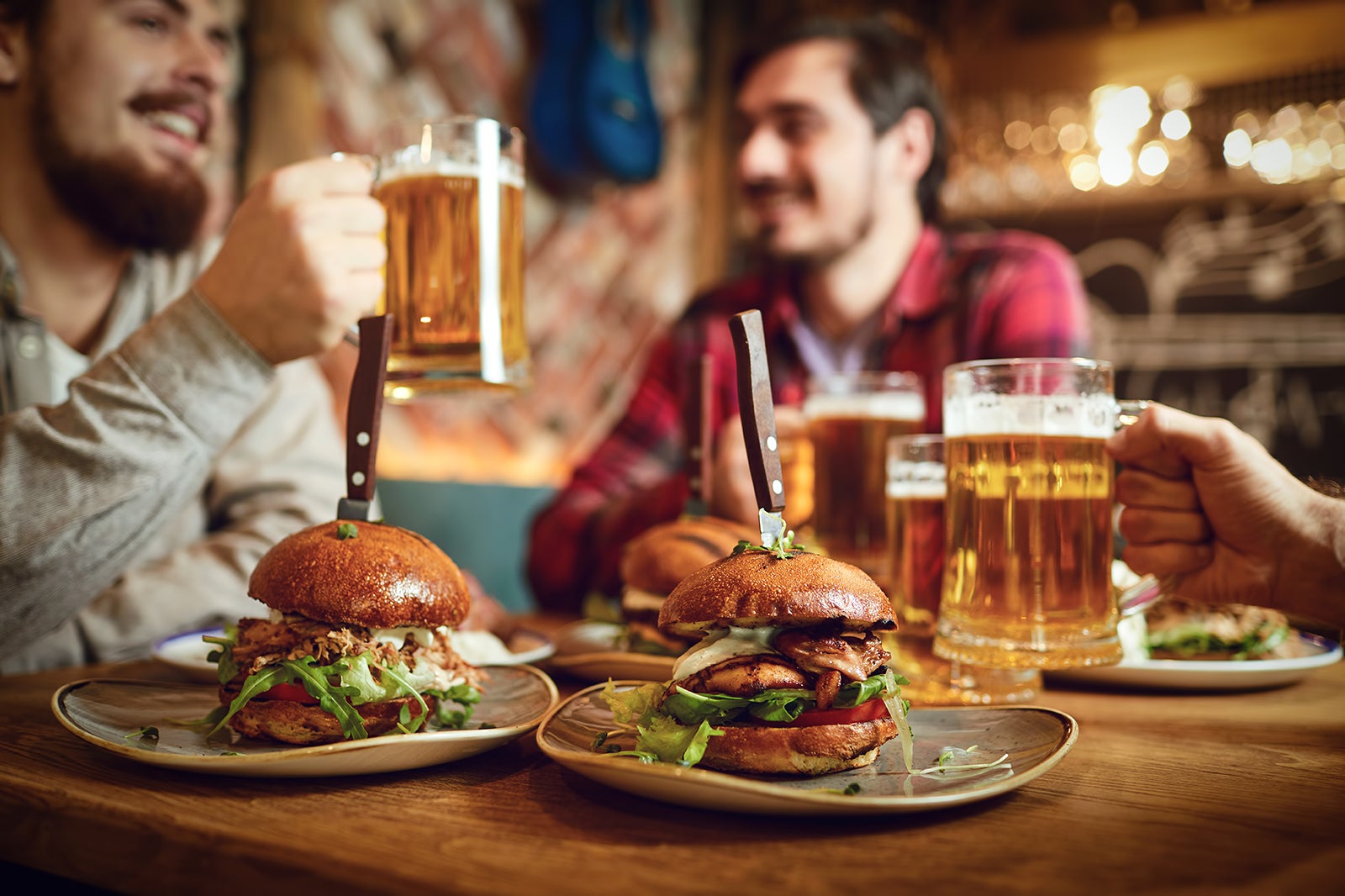 If you're looking to discover the culinary traditions of St. Augustine, dating back to its earliest days, there are a tonne of options for food and drink tours. They can guide you to some of the best bars, microbreweries, wineries, and eateries throughout the region.
From laid-back and causal to high-end fine dining and from craft beer to local wine vintages, you'll get to sample it all. Your guide on these tours is usually someone well-versed in the highlights of the community and its culinary tradition, and these tours can provide an outstanding adventure.
6
Villa Zorayda Museum
See the eccentric colours and décor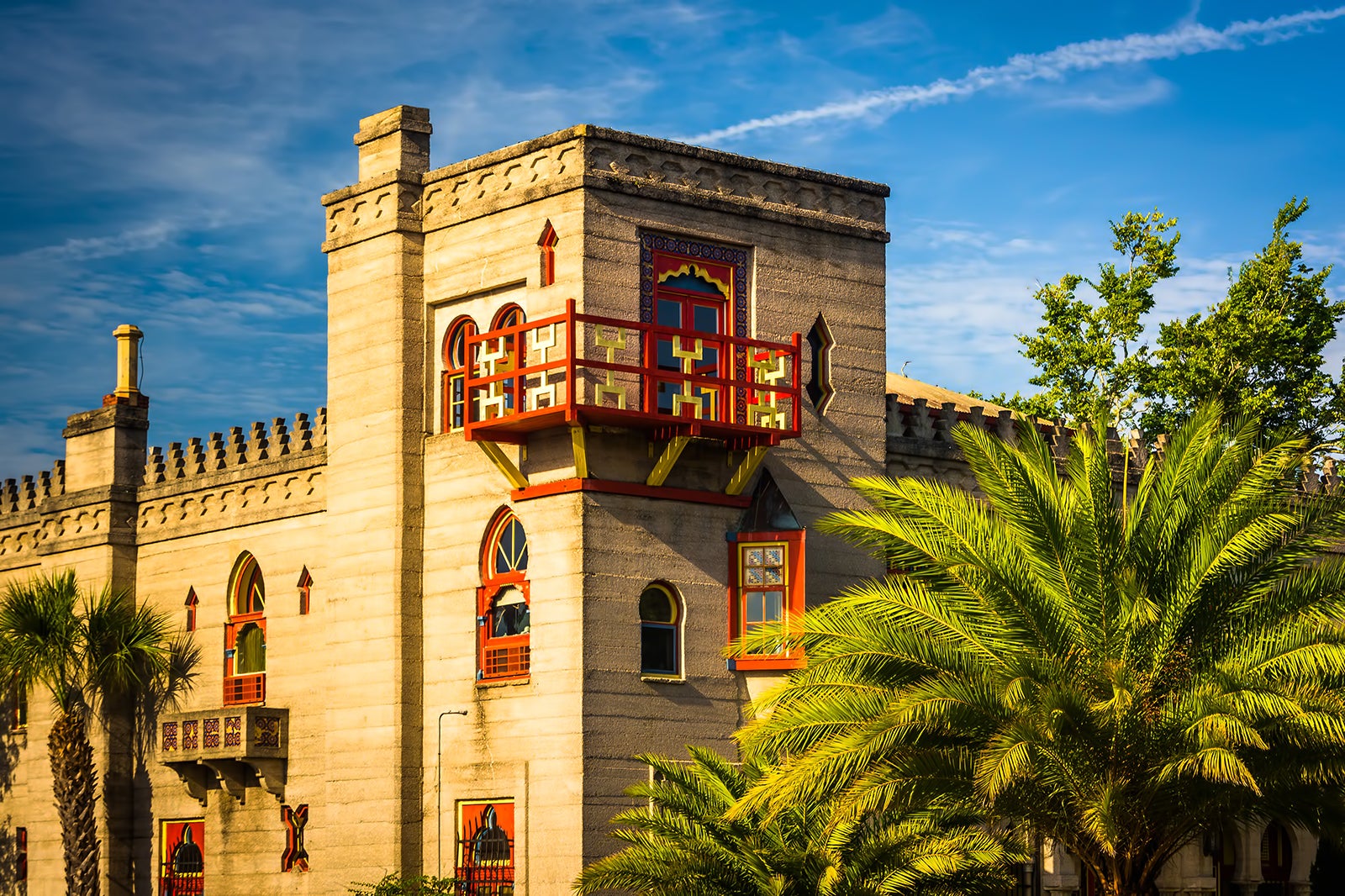 Villa Zorayda Museum was once the 1883 mansion of an eccentric millionaire from Boston named Franklin W. Smith. Its design was inspired by a Moorish palace in Granada, Spain, that dates to the 12th century. Today it stands as a museum and is preserved almost precisely the way it was when it was first built.
Here you can see intricate plaster and alabaster reliefs, which are exact replicas of the Alhambra Palace walls. There are minutely detailed doorways and fireplaces, delicate geometric windows with brightly coloured stained glass, hand-painted Damascus lamps, and many other exciting sights.
Location: 83 King St, St. Augustine, FL 32084, USA
Open: Monday–Saturday from 10 am to 4 pm (closed on Sundays)
Phone: +1 904-829-9887
7
St. Augustine Pirate & Treasure Museum
See real artefacts from the golden age of piracy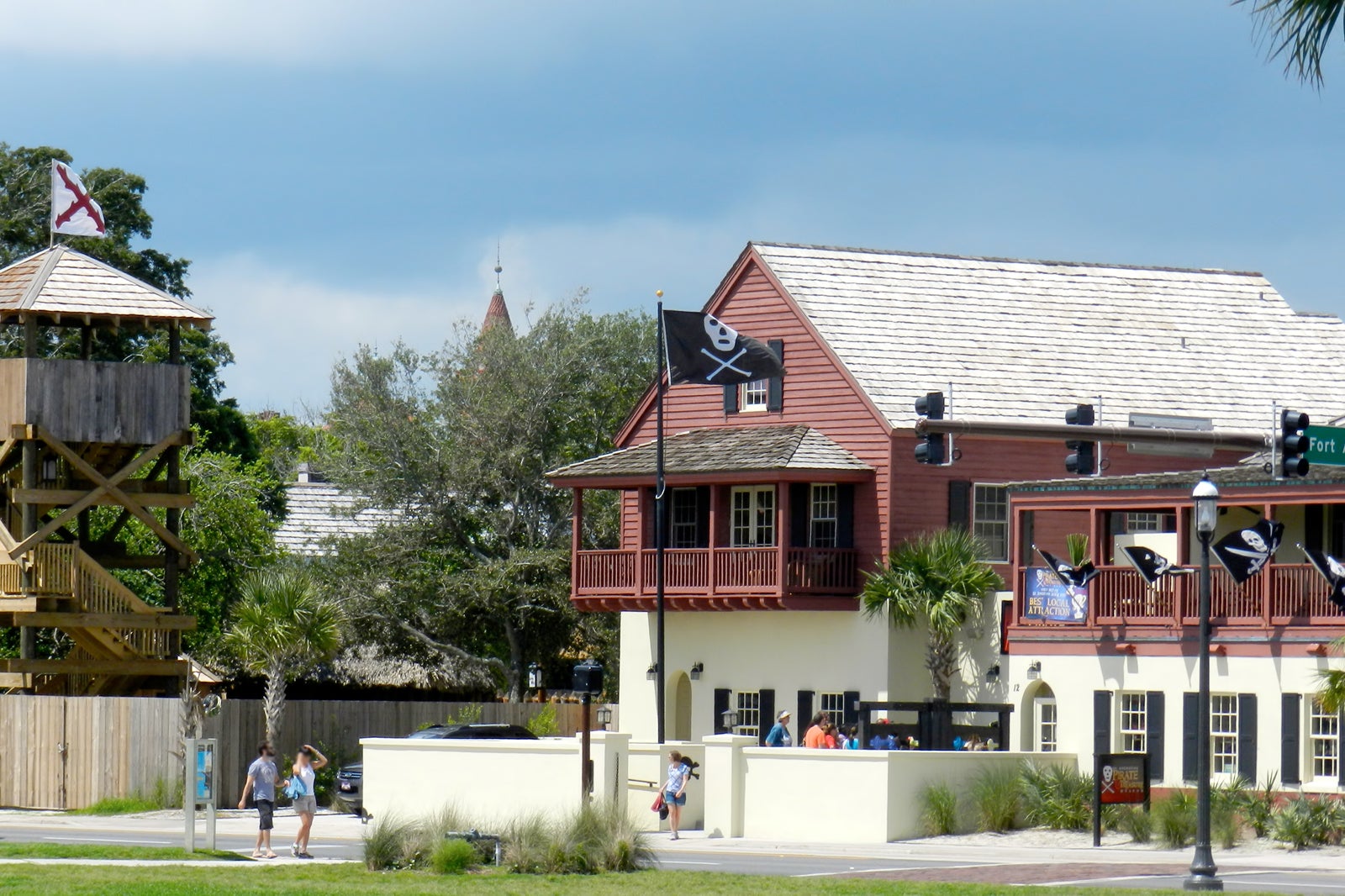 The St. Augustine Pirate & Treasure Museum is completely dedicated to the display of pirate artefacts and the history of the golden age of piracy on the 7 Seas. There are over 800 artefacts spread amongst 48 individual exhibit areas, and they claim to have the most authentic and largest collection of its kind ever displayed under a single roof.
Just a few of the artefacts include gold from the Queen Anne's Revenge, Blackbeard's original blunderbuss, an authentic Jolly Roger, and the only known complete and authentic pirate treasure chest in the world.
Location: 12 S Castillo Dr, St. Augustine, FL 32084, USA
Open: Daily from 10 am to 7 pm
Phone: +1 877-467-5863
8
The Love Trees
Lock in your love under these unique trees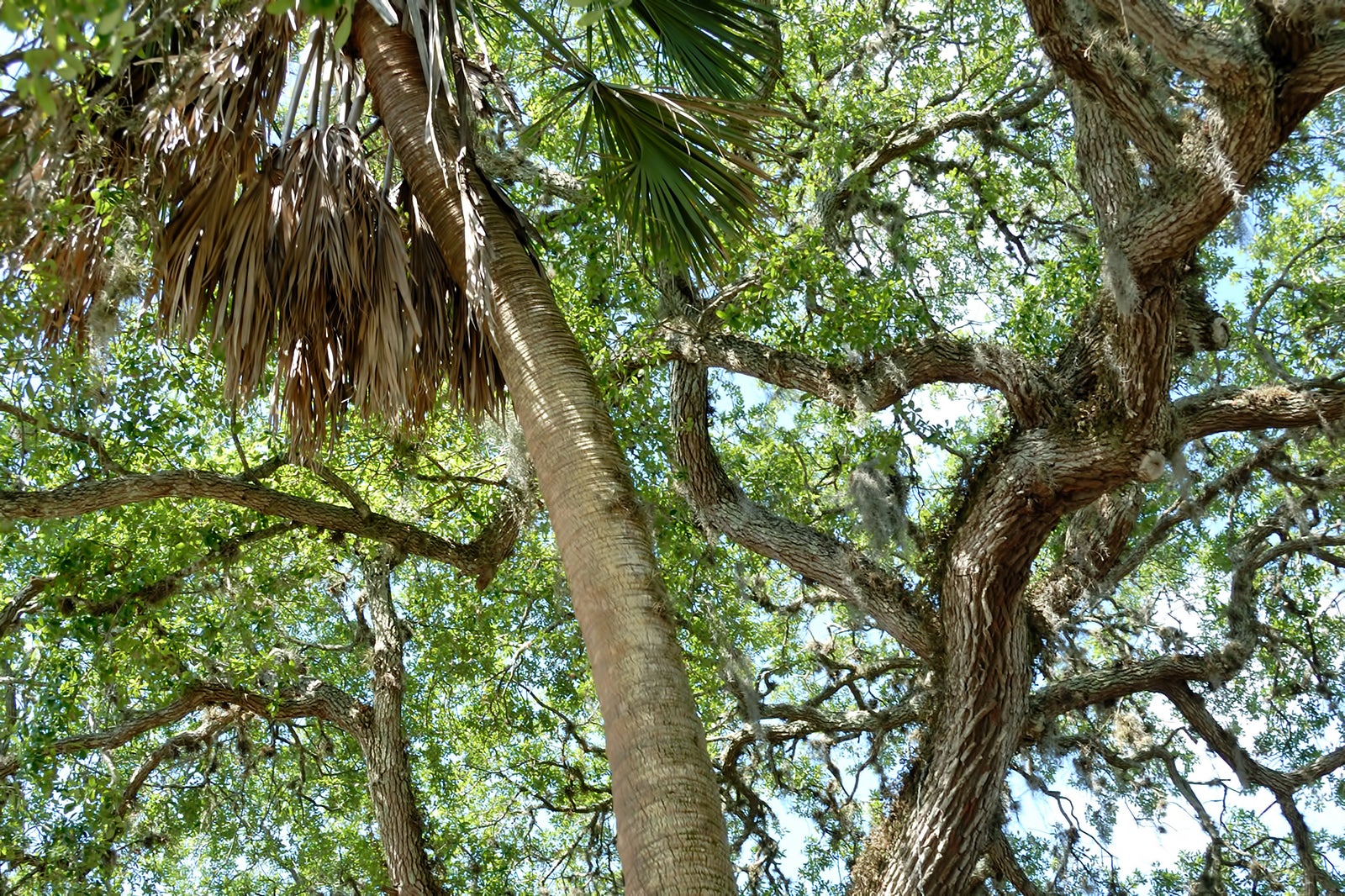 The Love Trees are a somewhat unique attraction to St. Augustine. These types of trees form when 2 trees grow together over the centuries, resembling an eternal romantic embrace. Some say the trees are locked together in a forever kiss.
There are, to date, at least 7 of these trees spread across the city, and as the storey goes, if you kiss your beloved under one of the trees, your love will last forever. The most famous of these trees is located by Potter's Wax Museum on Cordova Street, which is a great place to start your search.
Location: 6 Cordova St, St. Augustine, FL 32084, USA
9
Dungeon Under the Stairs
Detention was tough back in the day!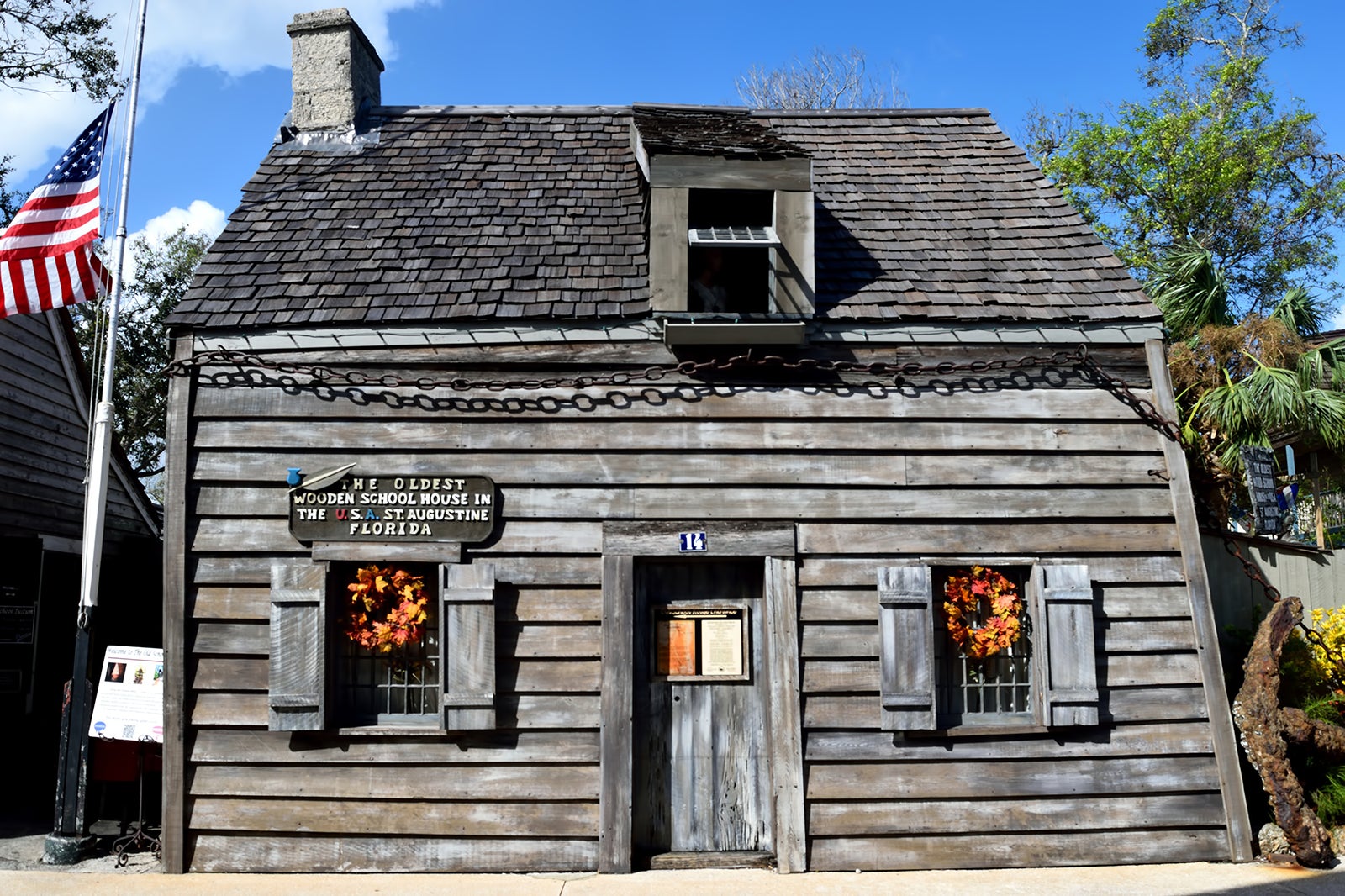 Unusual
Families
History
Photo
The Dungeon Under the Stairs is located beneath the Oldest Wooden School House, a cedar and cypress building that once served as a school in the Spanish Colonial days. The Dungeon itself is a small cabinet beneath the stairs in the basement and was quite literally a punishment area where they would lock children who misbehaved at school.
If you're wondering how detention looked 2 centuries ago, this certifiably creepy little cupboard under the stairs is it. Plus, the School House is located in the heart of historic St. Augustine – you can't miss it!
Location: 14 St George St, St. Augustine, FL 32084, USA
Open: Sunday–Thursday from 9 am to 6 pm, Friday–Saturday from 9 am to 8 pm
Phone: +1 904-824-0192
10
ACCORD Civil Rights Museum
Learn more about the history of Civil Rights in America
The opening of the ACCORD Freedom Trail and Civil Rights Museum marked the 50th anniversary of the Civil Rights Act of 1984. Inside, you'll find documentation and tributes to the unsung heroes of the Civil Rights Movement of the 1960s.
The displays include articles, artefacts, stories, and even film clips. There's also a library that appeals to adults and children, with quality books regarding African American Studies and the history of the Civil Rights Movement in America.
Location: 79 Bridge St, St. Augustine, FL 32084, USA
Open: Monday from 10 am to 5 pm
Phone: +1 904-347-1382
Back to top