10 Best Things to Do in Kauai
What is Kauai Most Famous For?
Kauai is known as the Garden Island of Island, offering plenty of things to see and do for all kinds of travellers. From its downright breathtaking natural wonders to unique cuisine and cultural offerings, the island is unlike anywhere else in the world.
To get the most out of your trip, make sure to hit up all of the great attractions and activities on the island. Here are some of the best things to do in Kauai, including those that made this Hawaiian island so popular with travellers, both young and old.
What are the best things to do in Kauai?
1
Relax at the beach
Enjoy Kauai's long stretches of sand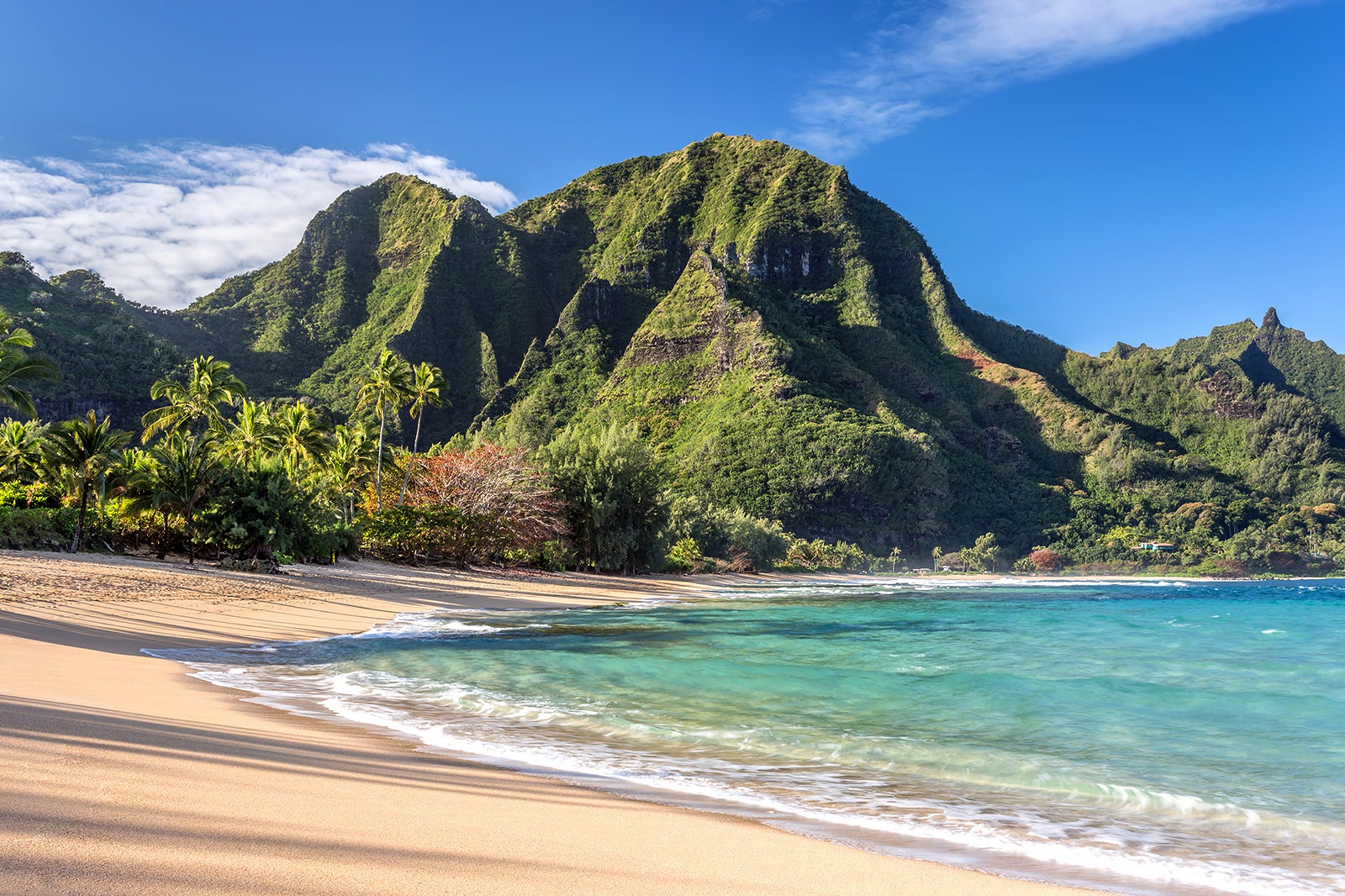 Adventure
Couples
Families
Photo
Budget
Just about anywhere in Hawaii has some of the best beaches in the world, but Kauai's selection is particularly impressive thanks to its long stretches of soft sand and warm water.
You can go for a relaxing swim or go snorkelling in some of the calmer beaches, or you can hit the waves with a surfboard at the best surf spots. There are lifeguards at many Kauai beaches, so you can rest easy while your kids play.
2
Hike the trails in a state park
Be rewarded with scenic views of Kauai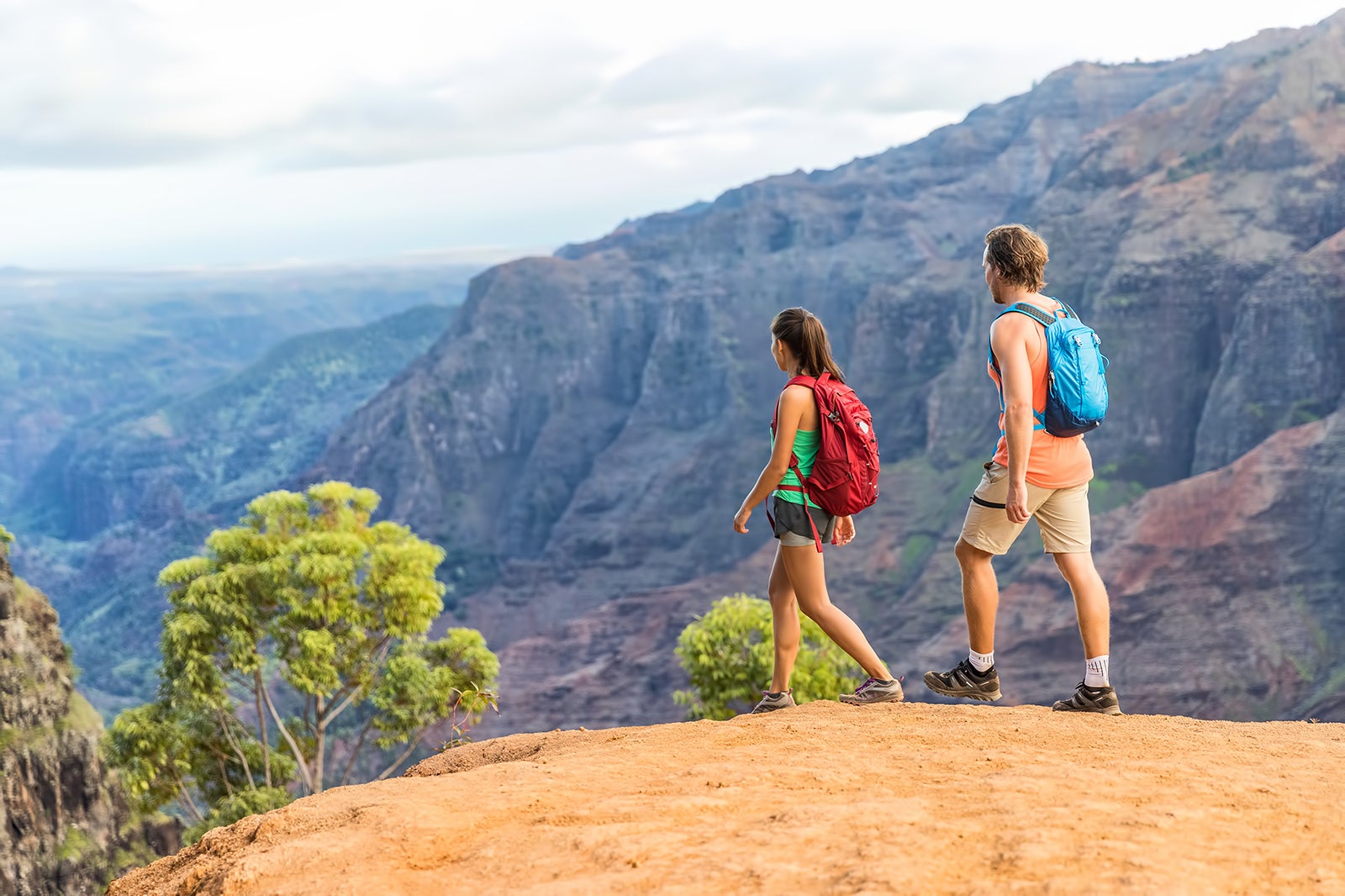 Adventure
Couples
Families
Photo
Budget
There are 9 state parks in Kauai alone, all of which have something special to offer. Hiking trails within these parks offer an adventurous and unforgettable experience, as you get to observe the natural scenery and tropical surroundings.
You can find sea caves and coral reefs as well – bring a snorkelling mask to see them up close. Alternatively, you can head to the cliffs of the Napali Coast for incredible panoramic views of the island.
3
Take a helicopter tour
See the island from a different angle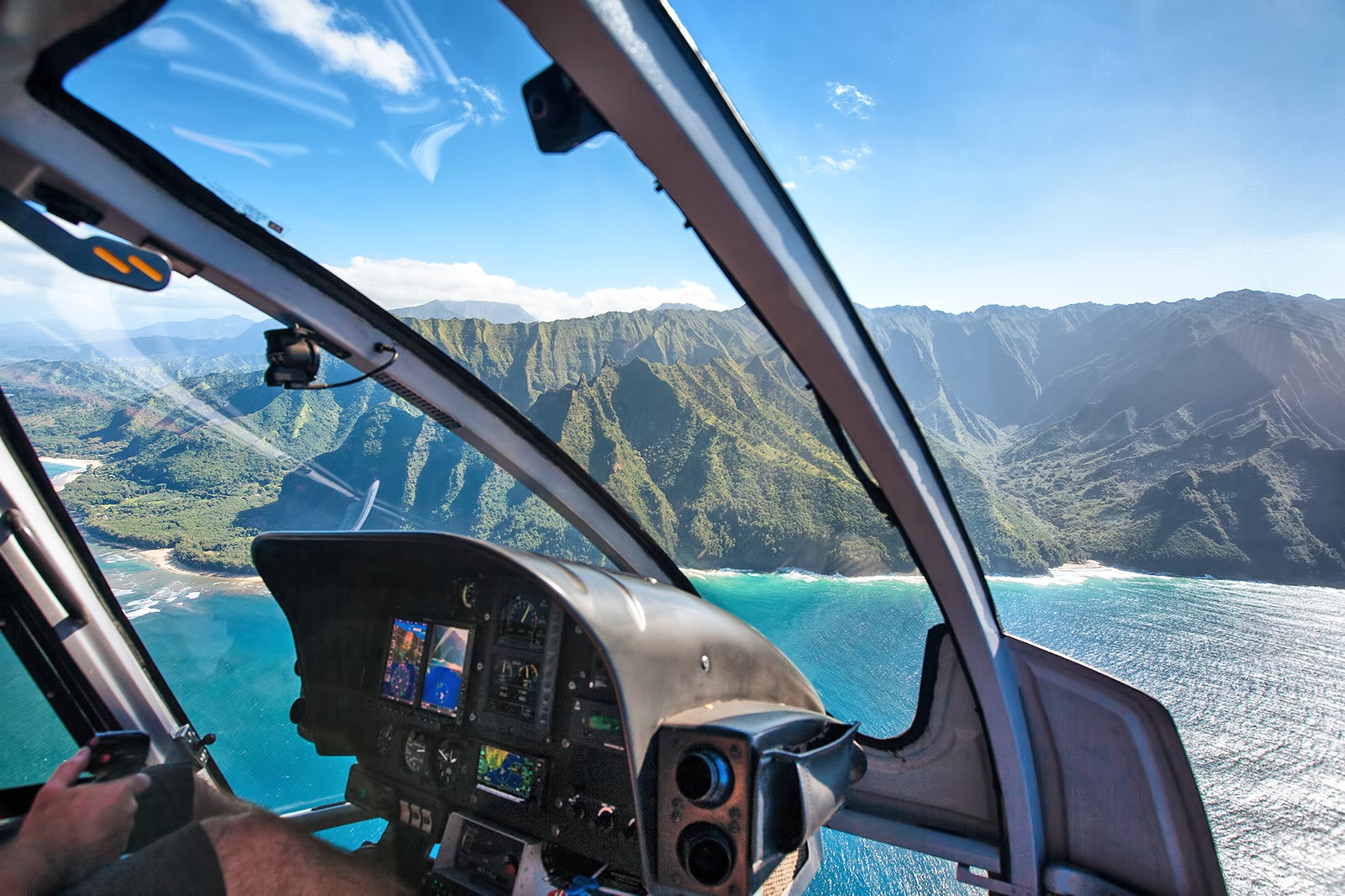 There are plenty of ways to explore the island of Kauai, but one of the best is with a helicopter. By embarking on a helicopter tour, you can enjoy a bird's eye view of the land and all of its impressive offerings, from vast canyons to towering mountains.
Amongst the cracks and crevices in the land, you'll find scenic waterfalls that appear as shining white streaks amongst an ocean of vibrant green trees and grassland. The sheer scale of the mountains versus the valleys can inspire awe and reverence in equal measure.
4
Wailua Falls
See rainbows in front of the cascade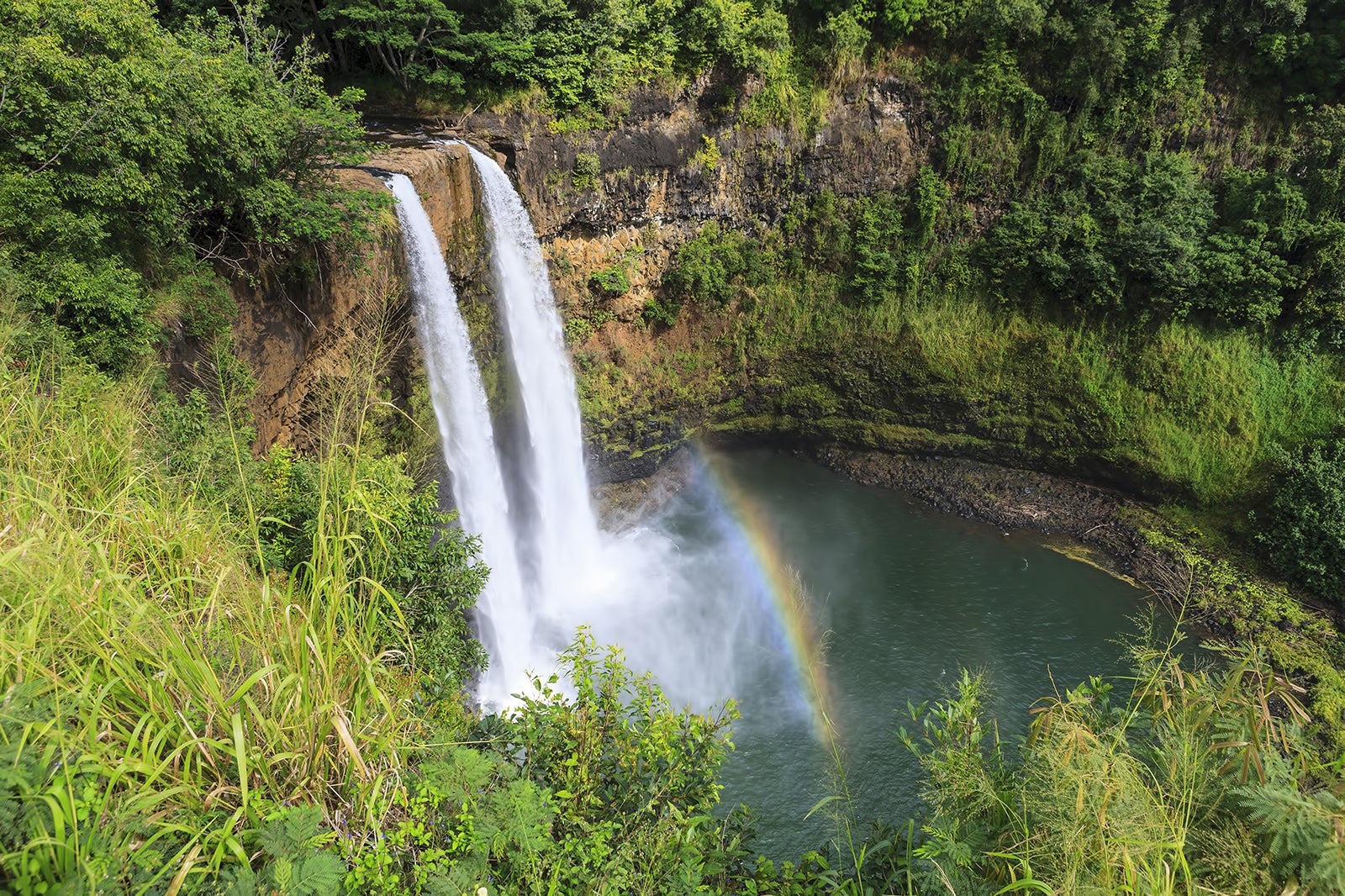 One of the most popular nature trails on the island takes you to Wailua Falls. This back trail is moderately difficult, especially if it's raining, so make sure you're prepared before setting out.
If you do manage to conquer this relatively short 0.4-mile-long trail, you'll find yourself at the magnificent Wailua Falls. This towering waterfall is impressive enough in its own right, but the most alluring aspect of it is the presence of rainbows that often appear in front of the flowing water.
5
Go bird-watching
Visit Kilauea Lighthouse to see exotic bird species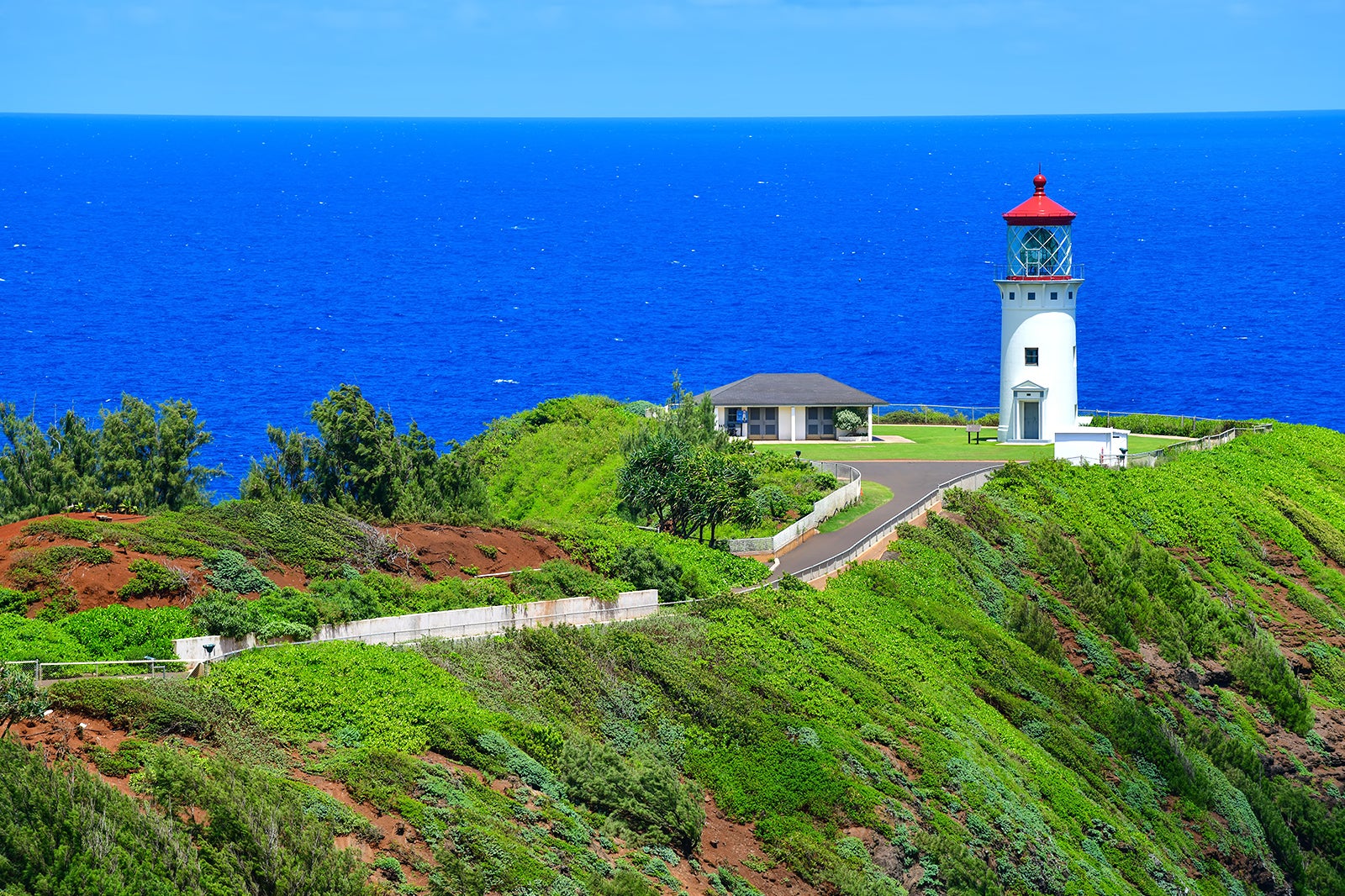 The Kilauea Lighthouse is one of the most iconic spots on the island, offering an incredible experience for any traveller who's interested in birdwatching. This is mostly because there's a wildlife refuge with numerous bird species nearby.
You can see exotic species like Hawaiian geese, shearwaters, and giant albatrosses without having to search too far. Many are visible from a car park near the lighthouse. If you're lucky, you can even spot monk seals by the shore.
Location: 3580 Kilauea Rd, Kilauea, HI 96754, USA
Open: Tuesday–Saturday from 10 am to 4 pm (closed on Sundays and Mondays)
Phone: +1 808-828-0383
6
Hanalei Valley Lookout
Enjoy panoramic views of Kauai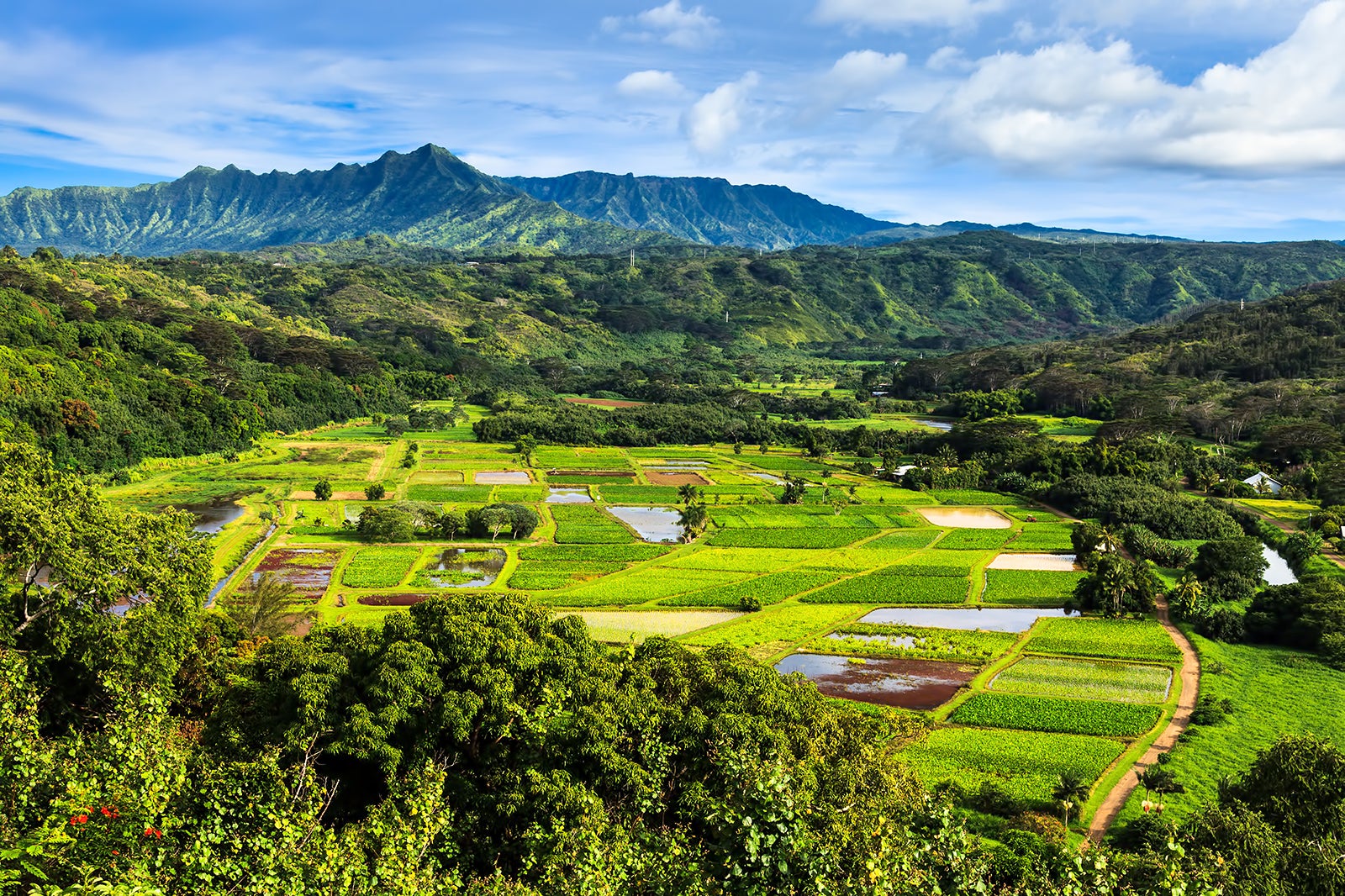 The Hanalei Valley Lookout is a great place to take in Kauai's natural scenery. From this lookout, you can see miles out into the vibrant green valley and find waterfalls in between stretches of taro fields.
Of course, this is all set with the backdrop of the massive Namolokama Mountain. The lookout itself is located right by the highway, so you won't have to go very far to reach it.
Location: Kuhio Hwy, Princeville, HI 96722, USA
Open: 24/7
7
Eat Taro Ko Farm chips
Snack on crispy sweet potato and taro chips
Taro Ko Farm is a Kauai brand that's known for offering chips in various flavours. Founded by Dale Nagamine, who's also the sole employee of the small farm in Hanapepe. As a result, every last bag is made by hand by the man himself.
Made with sweet potato and taro, Taro Ko Farm chips are very delicious and paper-thin, ensuring a crispy crunch with every bite. Some even like to top these chips with some poke as a satisfying combo.
8
Sail around the coast
Take things easy with a sailing tour of Kauai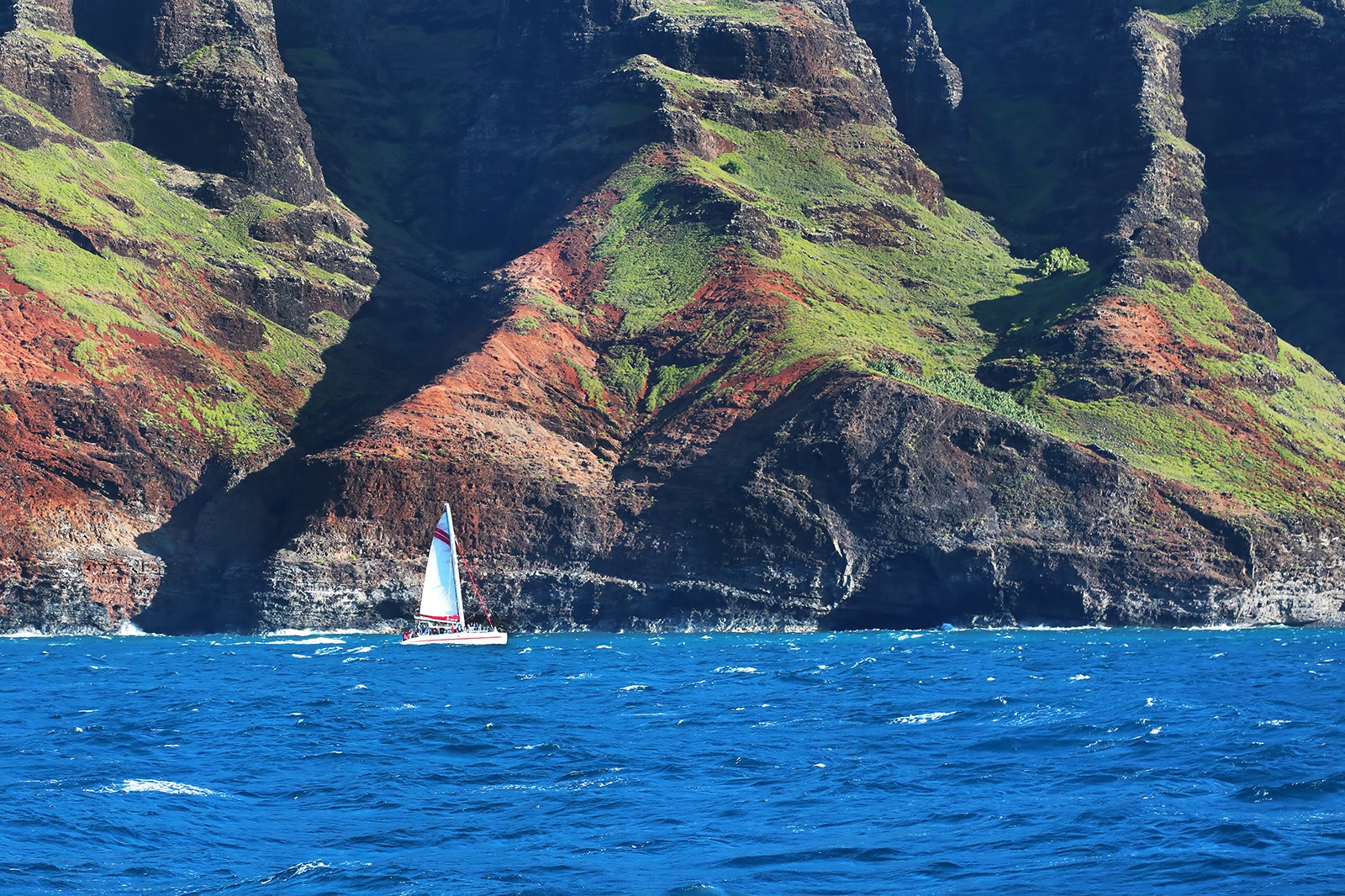 For a different way of exploring the island of Kauai, venture out into the sea on a sailboat. You can rent your own vessel, which gives you freedom in where you'd like to visit.
There are numerous sailing tours throughout the region, great if you're not experienced in navigating a boat. Many of these excursions come with food and stops for diving opportunities to explore underwater sites off the coast.
9
Waimea Canyon
Go for a drive through the state park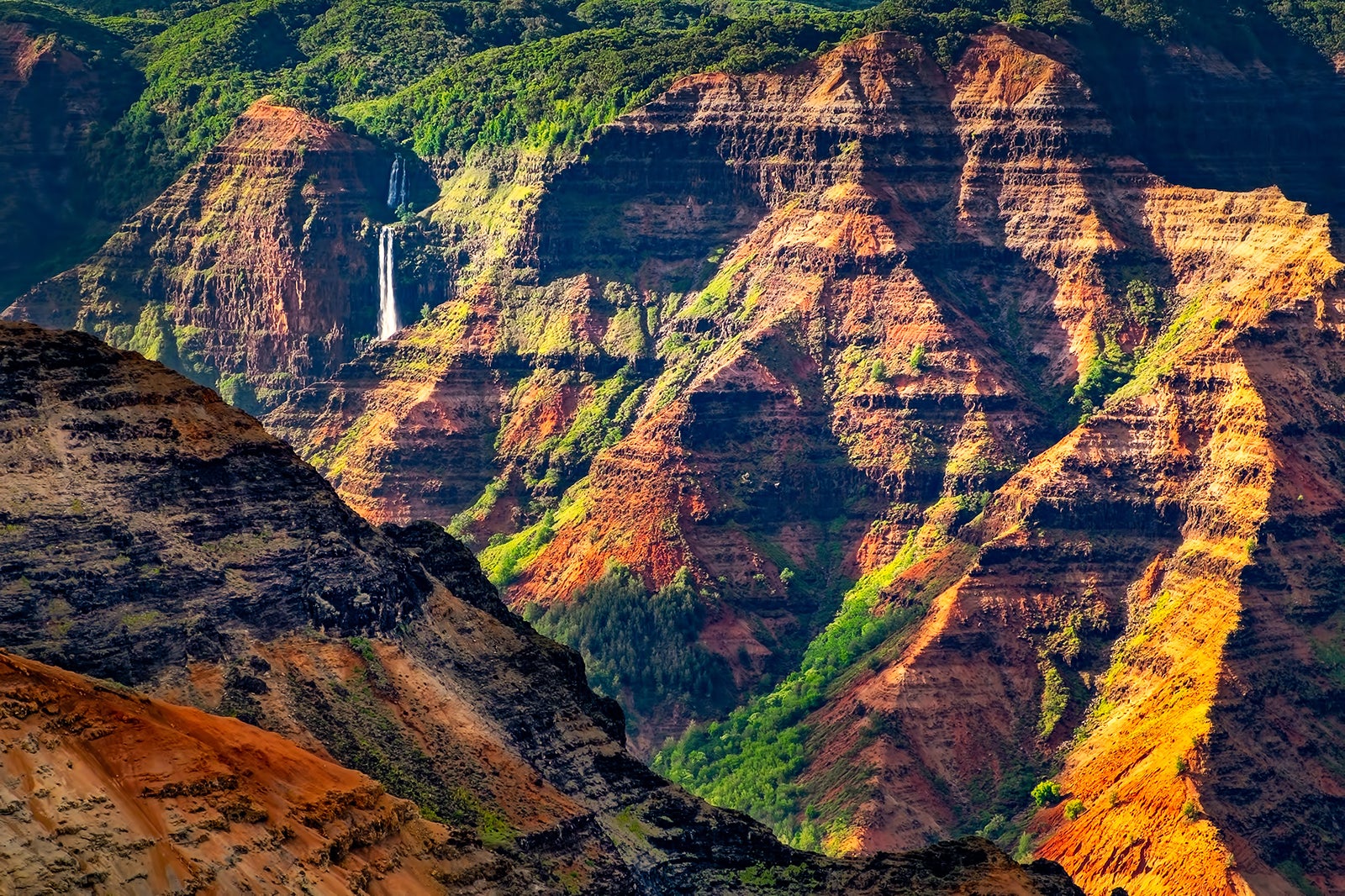 In Waimea Canyon State Park, you'll find stunning natural scenery that you don't even have to leave your car to enjoy. The appropriately named Waimea Canyon Drive takes you through some of the best spots in the area.
While the road does have quite a few curves, the drive itself is relatively easy. It includes several scenic lookout points you won't want to miss out on. The variety of offerings is impressive – some lookouts show off the coast while others show off towering mountains.
Location: Waimea Canyon Dr, Waimea, HI 96796, USA
10
Spot turtles and seals
A must-do when you're at Poipu Beach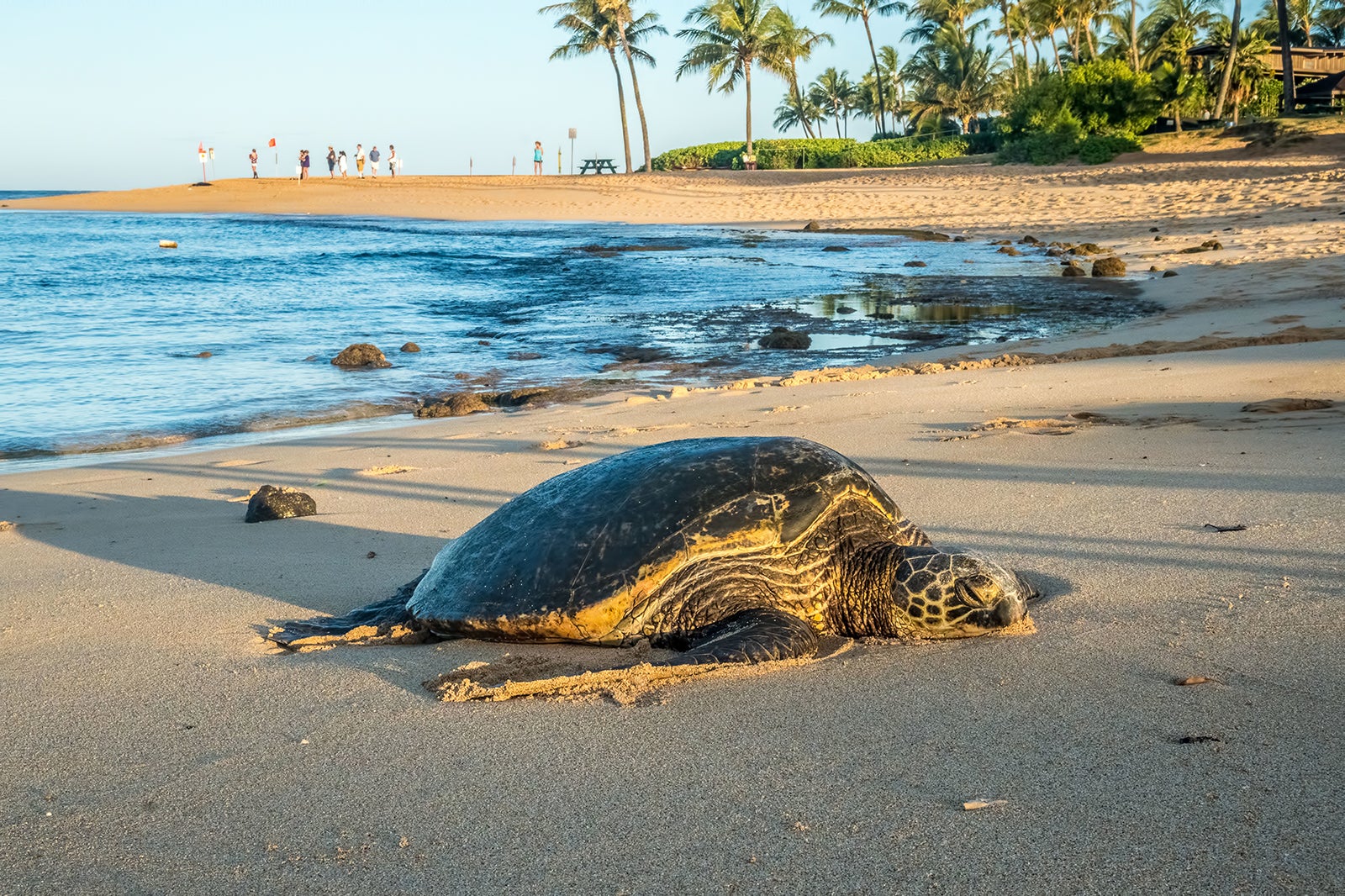 Poipu Beach lies on the south shore of Kauai. While the beach itself is exciting enough, it's most notable for its population of turtles and seals. These incredible creatures are truly a sight to behold, as the turtles often feed on seaweed by the shore break, right at the edge of the beach.
The seals are likely to visit you directly on the beach itself. Just remember not to approach these creatures because they are endangered. Just remain a respectful distance, as you can enjoy them from afar.
Back to top