The 606 is a park and trail built on what was left of an industrial train line that lets you enjoy scenic surroundings, green areas, and lookout points. The 606 is more of a nickname, as the official title is the Bloomingdale Trail.
The whole family can find fun on The 606. The trail is paved and easy to traverse, so it's ideal for any kind of trek whether that's on foot or on a bike. On a bike, it takes about half an hour or so to travel the entire length.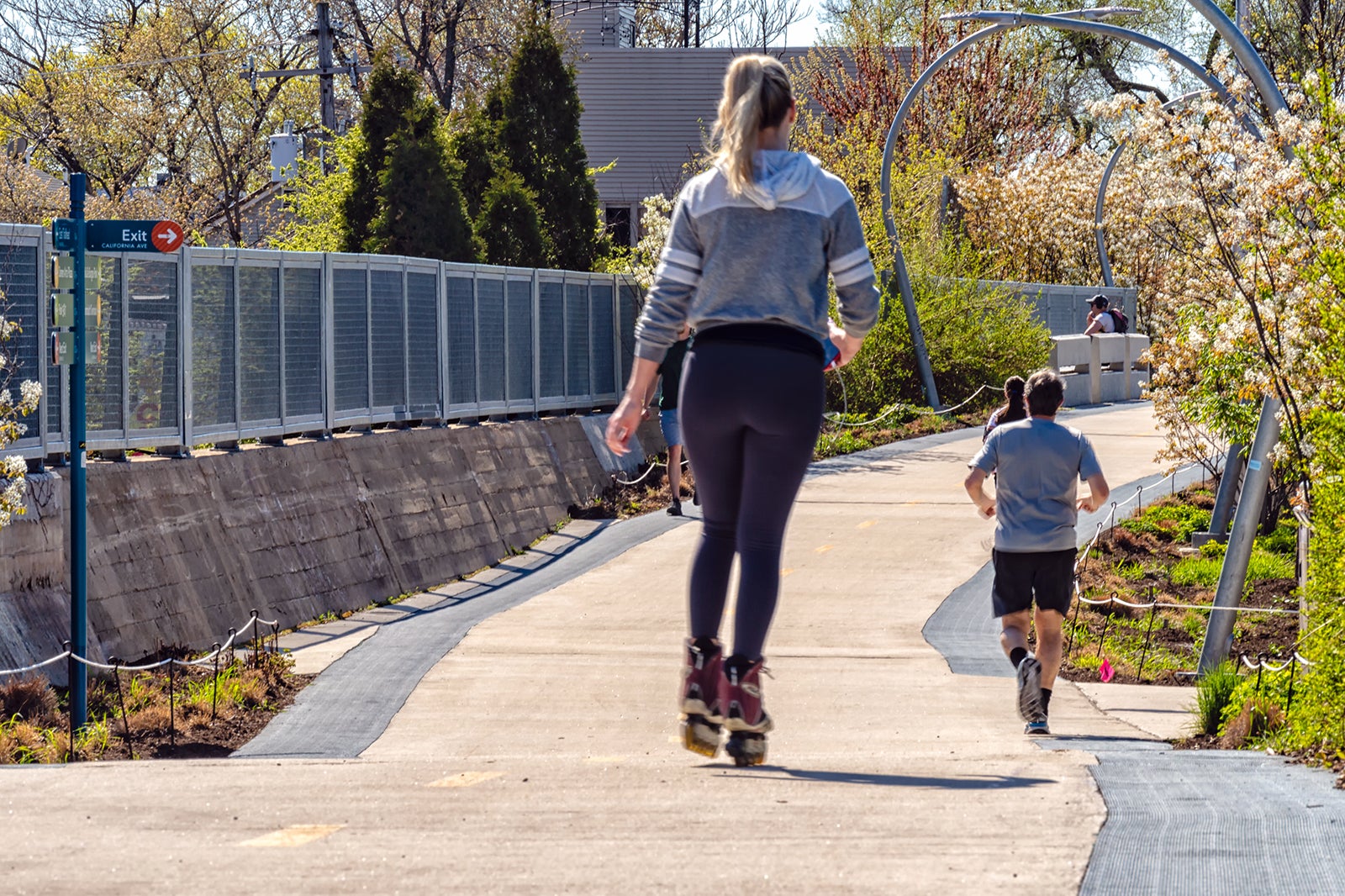 The 606 highlights
The 606 provides a handy way to explore some of Chicago's best areas. Wicker Park, Logan Square, Bucktown, and Humboldt Park are all accessible from the trail. Traversing the trail is easy thanks to the bike rentals nearby and the city's bike-share programme.
Several special attractions are set throughout the trail as well. Exelon Observatory is a popular lookout point, particularly around sunset. The Damen Arts Plaza is a must-visit destination along the trail for travellers interested in public art. The exhibit here is constantly rotating, so expect new works on subsequent visits.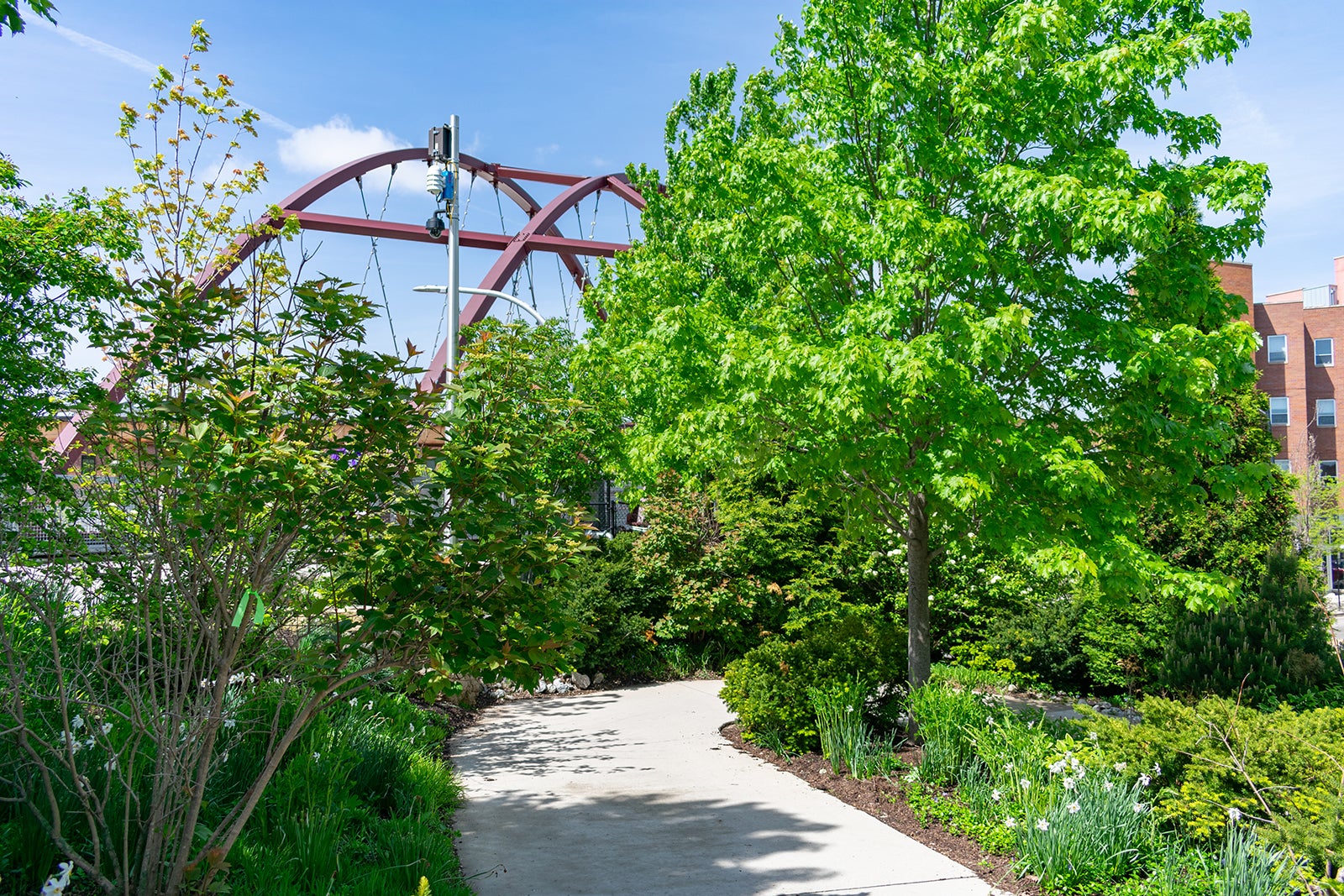 Good to know when visiting The 606
When visiting The 606, consider taking public transport or any other method that doesn't involve driving yourself. You won't find any dedicated parking facility for the trail, but there is limited street parking around. Some of the street parking, however, is limited to local residents.
Public transport offers easy access to this trail. The CTA Blue Line can take you close to access points to the trail at Western and Damen. The Blue Line can get you to Logan Square as well, which is just a mile away. The Metra can also get you to the Clybourn stop, which is just 2 blocks from the trail's east end.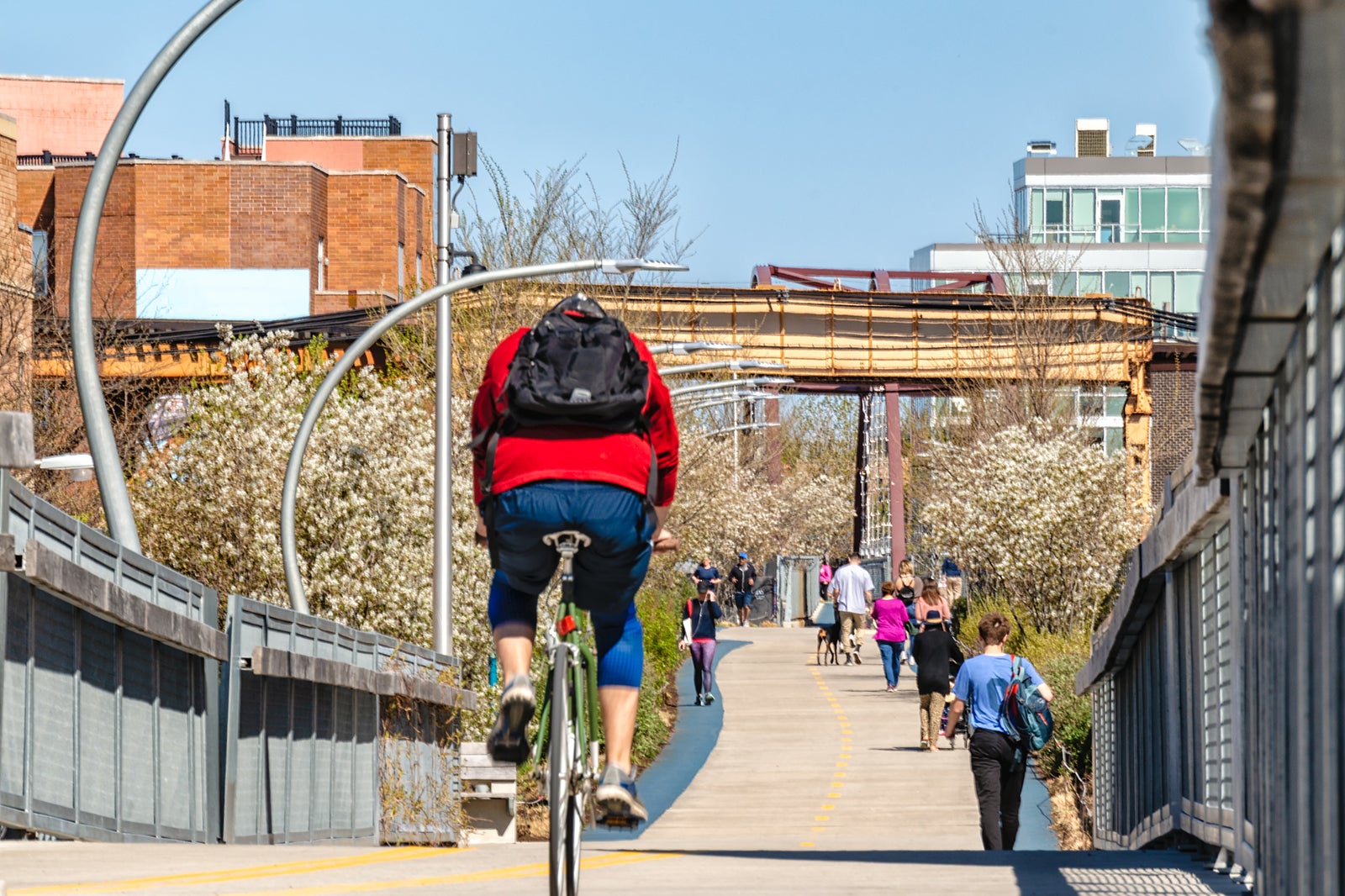 The 606 in Chicago
Location: 1805 N Ridgeway Ave, Chicago, IL 60647, USA
Open: Daily from 6 am to 7 pm
Phone: +1 312-742-4622
Back to top