Tampa Travel Essentials
Useful Information to Help You Start Your Trip to Tampa
Our Tampa Travel Essentials lays out the essential information you need to help you plan your trip to one of the most popular destinations in Florida, USA. No matter how frequently you travel, some questions will always need answers: What's the weather like? How can I get from Tampa International Airport (TPA) or St. Pete-Clearwater International Airport (PIE) to my hotel? What currency and type of plug do I need?
We have all these answers plus other basic info about the best time to go, getting there, getting around, and a few useful travel tips. You'll also learn about the most popular landmarks in Tampa such as Hyde Park, Ybor City, and Busch Gardens. It's all compiled in this Tampa Travel Essentials. After going through this short and easy-to-read guide, you'll be a little more prepared to start your trip to Tampa.
1
When is the best time to travel to Tampa?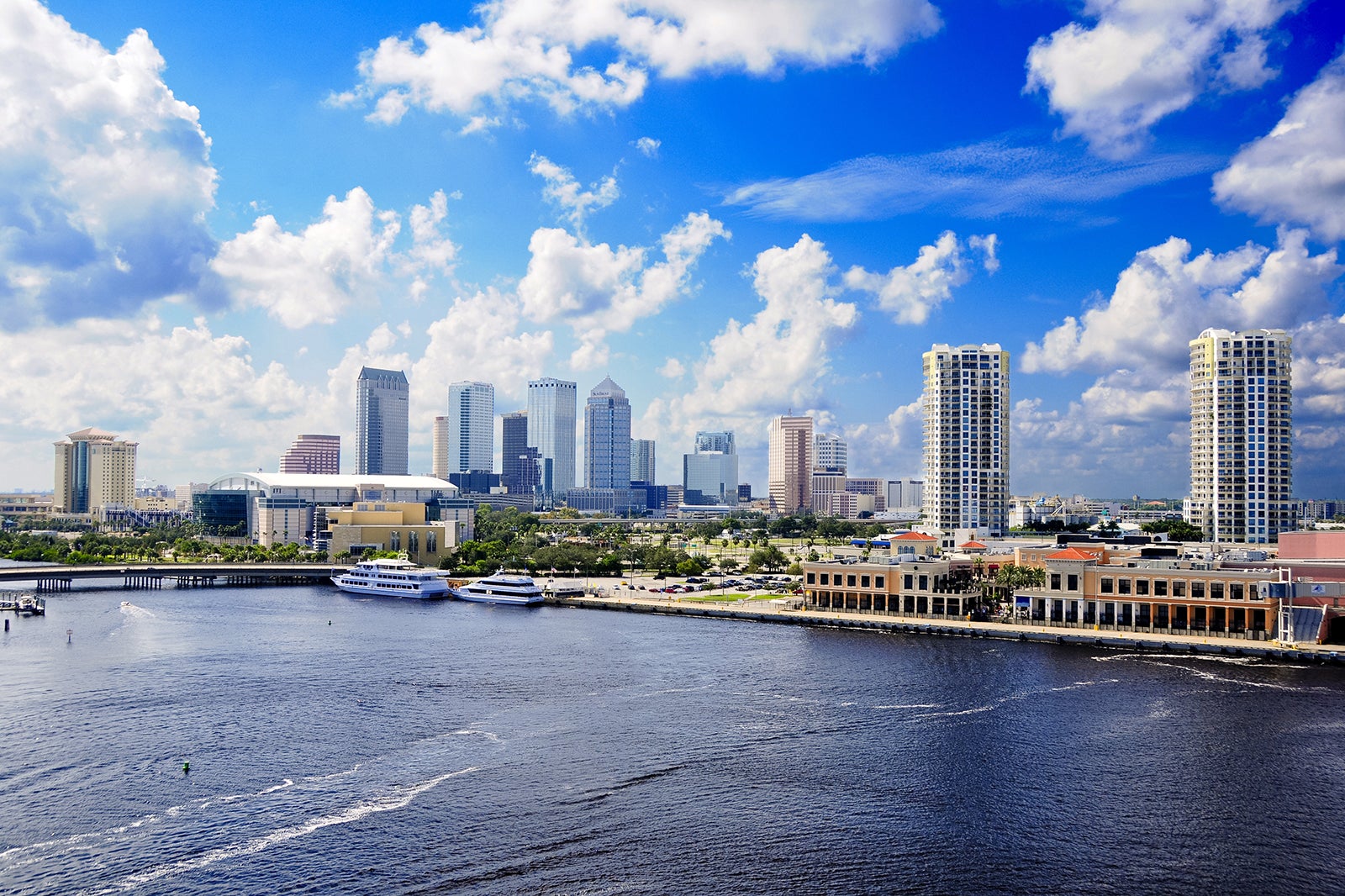 Tampa has a humid subtropical climate where it's warm in summer and fairly mild in winter. Average temperatures range from 51°F in winter to 91°F in summer.
On average, you can expect around 6 rainy days per month between October and May. The summer months also happen to be the rainiest time of the year, with between 12 and 16 wet days each month. Get ready for serious afternoon thunderstorms this time of the year – Tampa forms part of the so-called "Lightning Alley" and it and the surrounding area didn't get its nickname the "Lightning Capital of North America" for nothing.
With temperatures ranging between 70°F and 90°F, June–September is the warmest time of the year. The peak season runs from January to April and summer is also a busy time due to the school holidays.
The best time to visit Tampa is from September to December. Hotels usually offer great promotions and the weather is just right to enjoy outdoor attractions.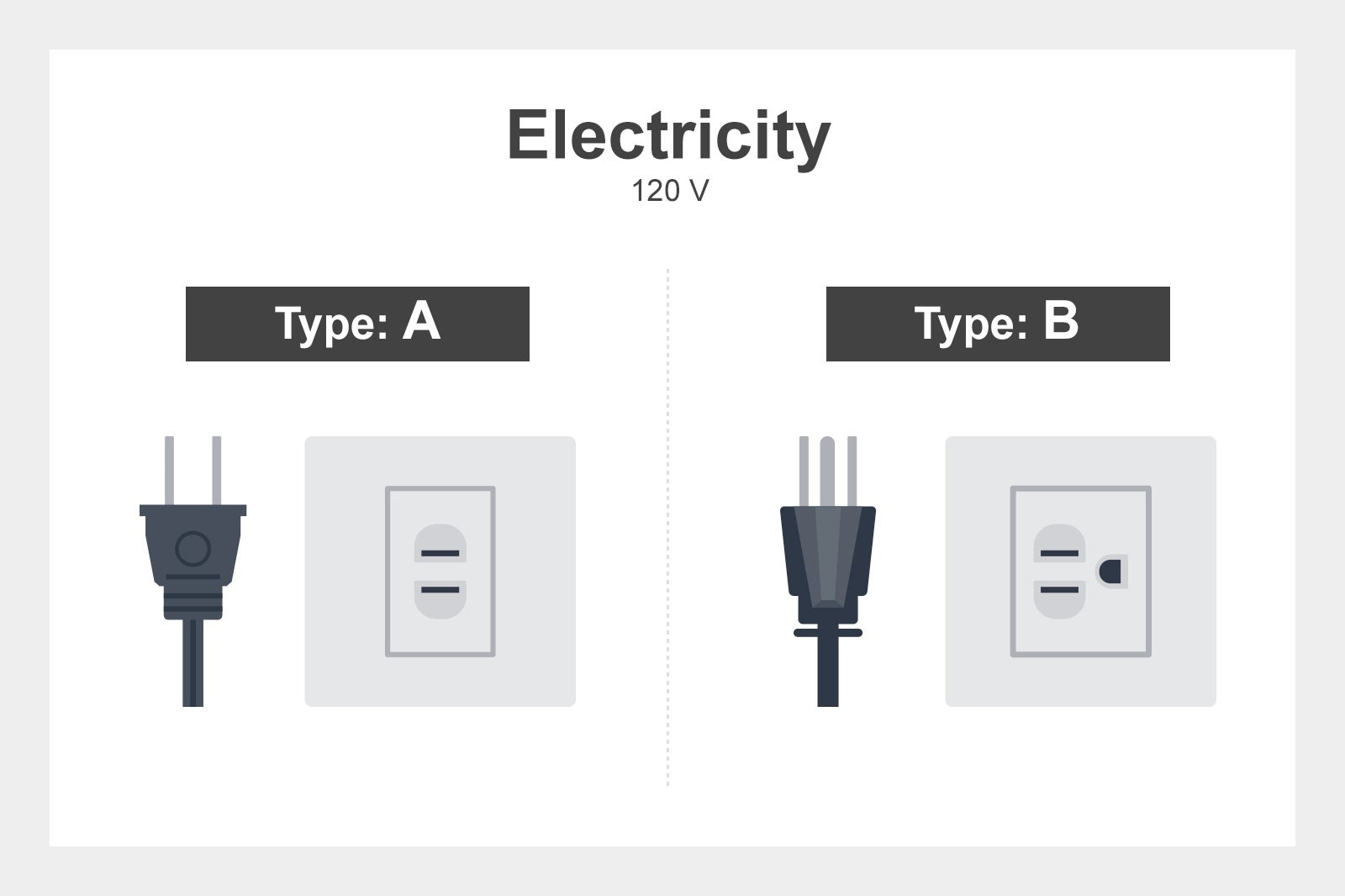 Plug type: A and B
Electricity: 120 V
Currency: United States Dollar (US$)
International dialling code: +1 813
Emergency telephone number: 911
3
How to get to my hotel in Tampa?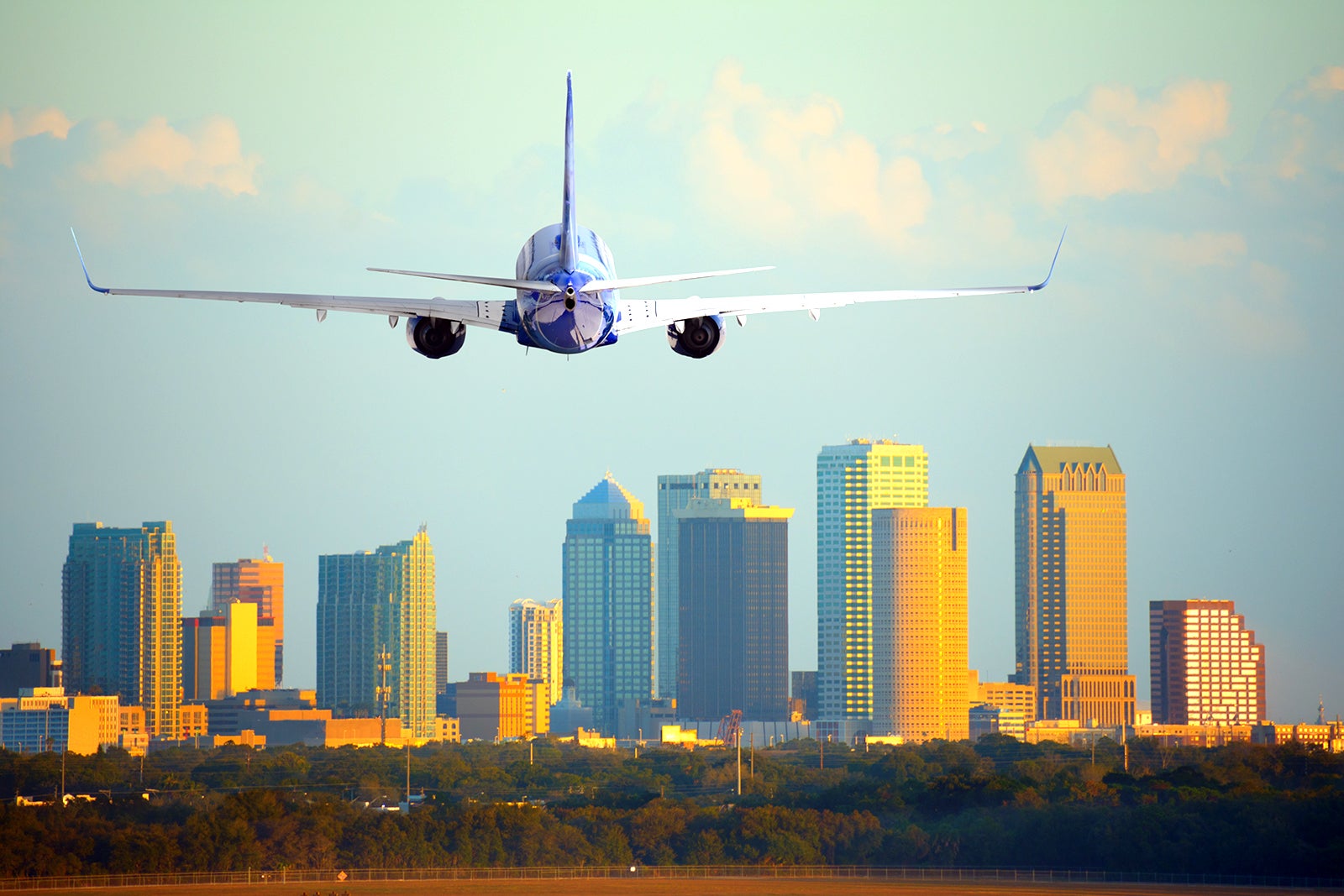 The Tampa/St. Petersburg/Clearwater area is served by 2 international airports, Tampa International Airport (TPA) and St. Pete-Clearwater International Airport (PIE).
You can also get to Tampa by train or by intercity bus. The Amtrak Union Station and the Greyhound bus station are located in Downtown Tampa, within a half-mile from each other.
Tampa International Airport (TPA)
Tampa International Airport (TPA) is the primary airport serving Tampa. It's 5 miles northwest of the city centre with flights linking over 90 destinations worldwide.
There's free Wi-Fi at the airport and the good choice of ground transport options available to get you to your hotel depending on your budget are as follows:
Yellow Cab and United Cab are the 2 companies authorised to pick you up at TPA. You'll find them at the curbside just outside the Baggage Claim Level.
Rideshare services – Uber and Lyft – operate at TPA. The pick-up areas are at the Red Baggage Claim (north side), Blue Baggage Claim (south side), and at the TPA Rental Car Center.
A large choice of car and shuttle services, as well as intercity/statewide shuttles, can be found at the airport.
You'll find the Hillsborough Area Regional Transit (HART) and the Pinellas Suncoast Transit Authority (PSTA) bus stops at the TPA Rental Car Centre. It's not the most convenient, but it sure is the cheapest way to get transferred from the airport.
The rental car centre is reachable by SkyConnect train from the Main Terminal. It's open from 5 am to 7 pm. Pre-bookings are recommended.
St. Pete-Clearwater International Airport (PIE)
St. Pete-Clearwater International Airport (PIE) is on the other side of Tampa Bay, about 15 miles southwest of Downtown Tampa – you'll pass on the Howard Frankland Bridge to get there. PIE mostly serves domestic and Canadian destinations.
From here, you can get to Tampa by using either of the following transfer options:
United Taxi and Yellow Cab booths can be found outside the Baggage Claim area in the ground transport zone.
Pinellas Suncoast Transit Authority (PSTA) and Greyhound bus stops are also in the ground transportation area.
Car rental counters are located in the Baggage Claim area
Amtrak railway and Greyhound bus stations
Tampa Union Station is served by Amtrak's Silver Star line. This historic railway station dates back to 1912. You'll find it at 601 North Nebraska Avenue, right between the Downtown and Historic Ybor districts. From here, you can get to your hotel by either taxi or rideshare, or riding the Hillsborough Area Regional Transit bus lines 2, 9, and 12.
If you arrive in Tampa onboard a Greyhound intercity bus, the station is at 610 East Polk Street in the Downtown district. Here you'll find similar modes of transport as of the Amtrak station to reach your hotel.
4
How to get around Tampa?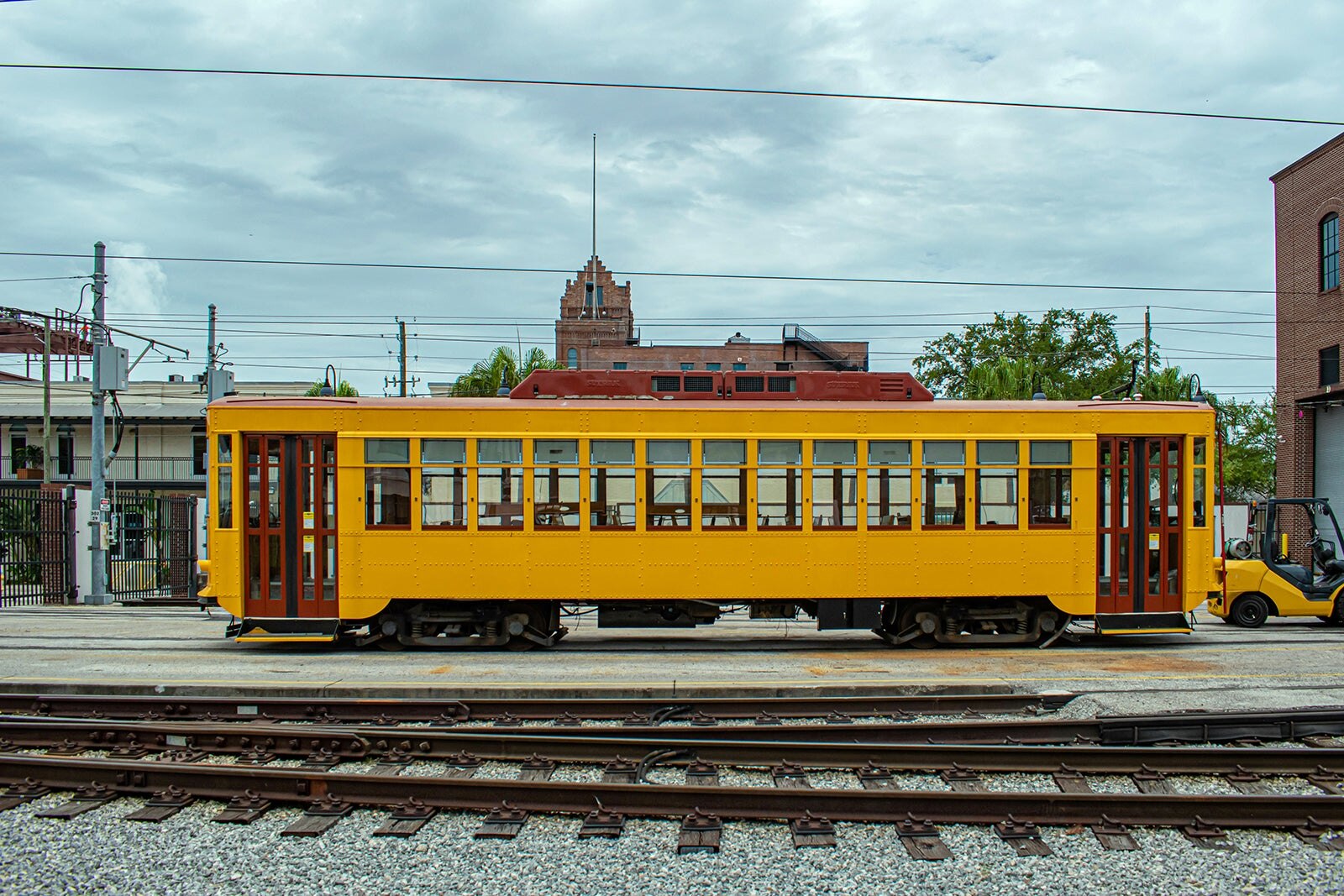 Travel tips
About a square mile in size, Downtown Tampa is easily walkable. Home to the Tampa Bay History Museum, the Glazer Children's Museum, and many more places of interest, you'll also find here an excellent choice of dining, shopping, and nightlife entertainment options. Beyond downtown, there are many options to explore Tampa and the surrounding areas.
A good tip is to purchase a Tampa CityPASS – as a holder you can save up to 50% on the entrance fees for the following attractions: Busch Gardens Tampa Bay, The Florida Aquarium, ZooTampa at Lowry Park, Clearwater Marine Aquarium or Chihuly Collection, and the Museum of Science & Industry or The Tropics Boat Tours.
Taking a taxi in Tampa
From Yellow Cab (+1 813-253-0121) to United Cab (+1 813-777-7777) to Cab Plus Taxi (+1 813-288-8888) and many more, you'll easily find taxis in Tampa. You can also often find them lined in front of hotels, major attractions, and bus/train depots.
Convenient yet rather expensive, getting around the city by taxicab is not your best option if you're visiting Tampa on a budget. The usual tipping for taxis is around 15-20% of the fare. Credit cards are accepted, sometimes reluctantly, by most taxi drivers. Beware of taxi-related tricks and scams ranging from you being "taken for a long ride" to "broken taximeters" as well as double charges and overcharges.
Uber and Lyft are the 2 main ridesharing apps in use in Tampa. Their rates are slightly cheaper than standard taxicabs.
Travelling by bus and rail in Tampa
Hillsborough Area Regional Transit (HART) runs the public transport network in Tampa and the surrounding areas. Their service covers 300 square miles with buses, vans, streetcars, and bicycles as part of their facilities.
One-way tickets, 1-day, and 3-day passes, as well as many other ticket options, are available. Most of them can be purchased aboard the bus or from any HART sales outlet.
Riding streetcars in Tampa
Run by HART, the TECO Line Streetcar System has 11 stops between Ybor City and Downtown Tampa. It's a free service that runs every 15 minutes – a convenient and pleasant way to explore Tampa city centre and to get to the historic Ybor district.
Renting a car in Tampa
Renting a car is a good option if you plan to explore the city's surroundings, outside of the Downtown area. It's certainly more expensive than public transport but it gives you the freedom to go anywhere and whenever you want. A good tip for keeping your bearings is to keep your mobile connected to be able to use online map services or any other GPS-enabled app.
Foreigners are allowed to use their standard driver's license for up to 1 month in Florida. Car rental companies can be found at the airport and throughout the city. Note that the traffic in Tampa is considered among the worst in the USA, so be patient and avoid driving at rush hour.
5
What are the main annual events in Tampa?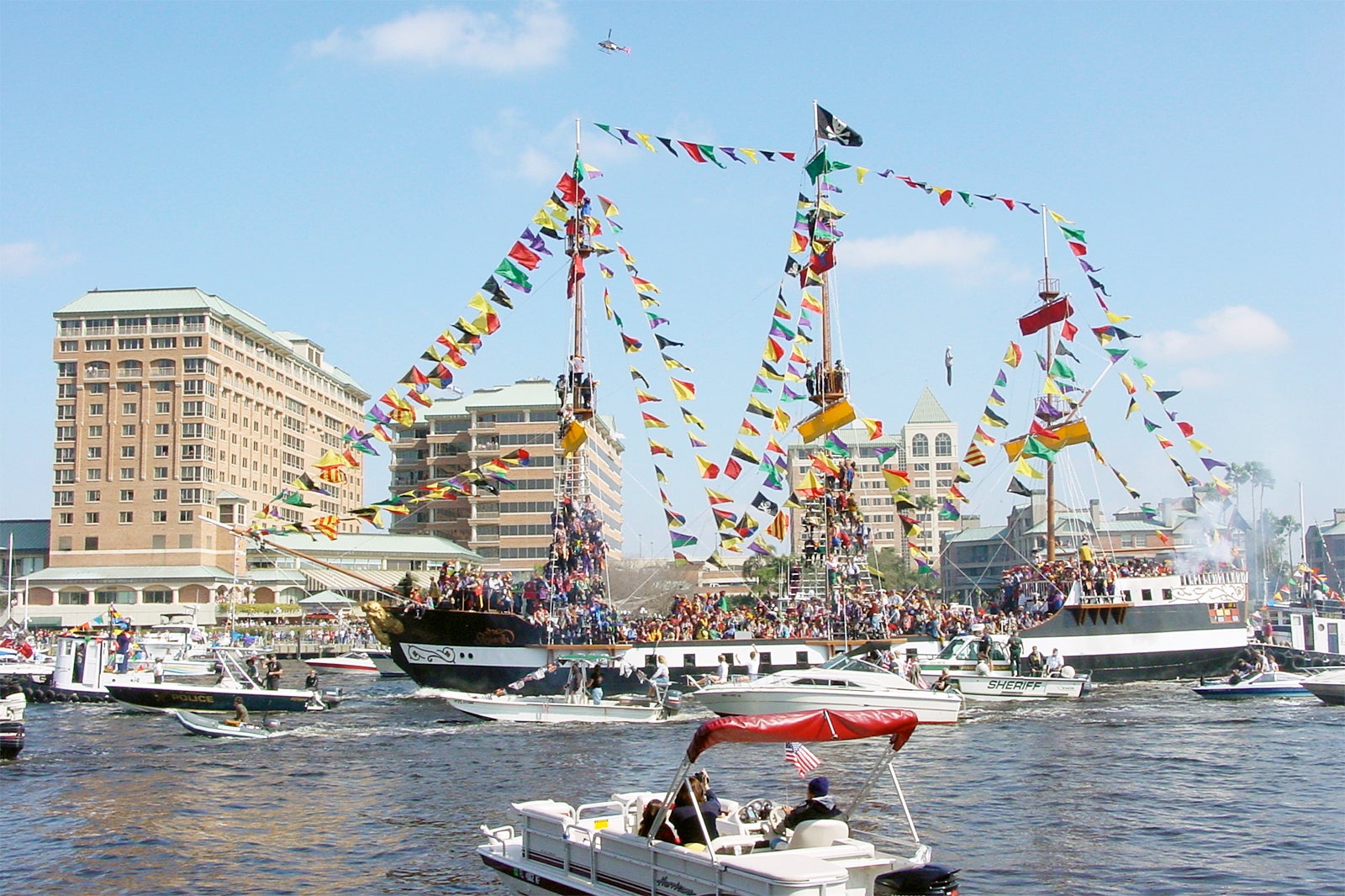 Gasparilla Pirate Fest
January
The reenactment of Tampa's historic pirate invasion by legendary pirate Jose Gaspar. Highlights include the foray by a flotilla of pirate vessels and a long parade into Downtown Tampa.
Where: Along Hillsborough Bay into Downtown Tampa
Gasparilla Music Fest
March
A music festival featuring various genres on various stages throughout Curtis Hixon Park. A wide range of cuisines on offer makes it as much a culinary festival as it is a music event.
Where: Curtis Hixon Park, Kiley Gardens
Gasparilla Art Fest
March
A prime gathering of artists and art lovers in winter in Tampa, showcasing all forms of art. Jewellery, ceramic, painting, photography… you name it, have a stand at this popular event.
Where: Julian B. Lane Riverfront Park, Downtown Tampa
photo by Christopher Hollis (CC BY 2.5) modified
6
What are the main landmarks in Tampa?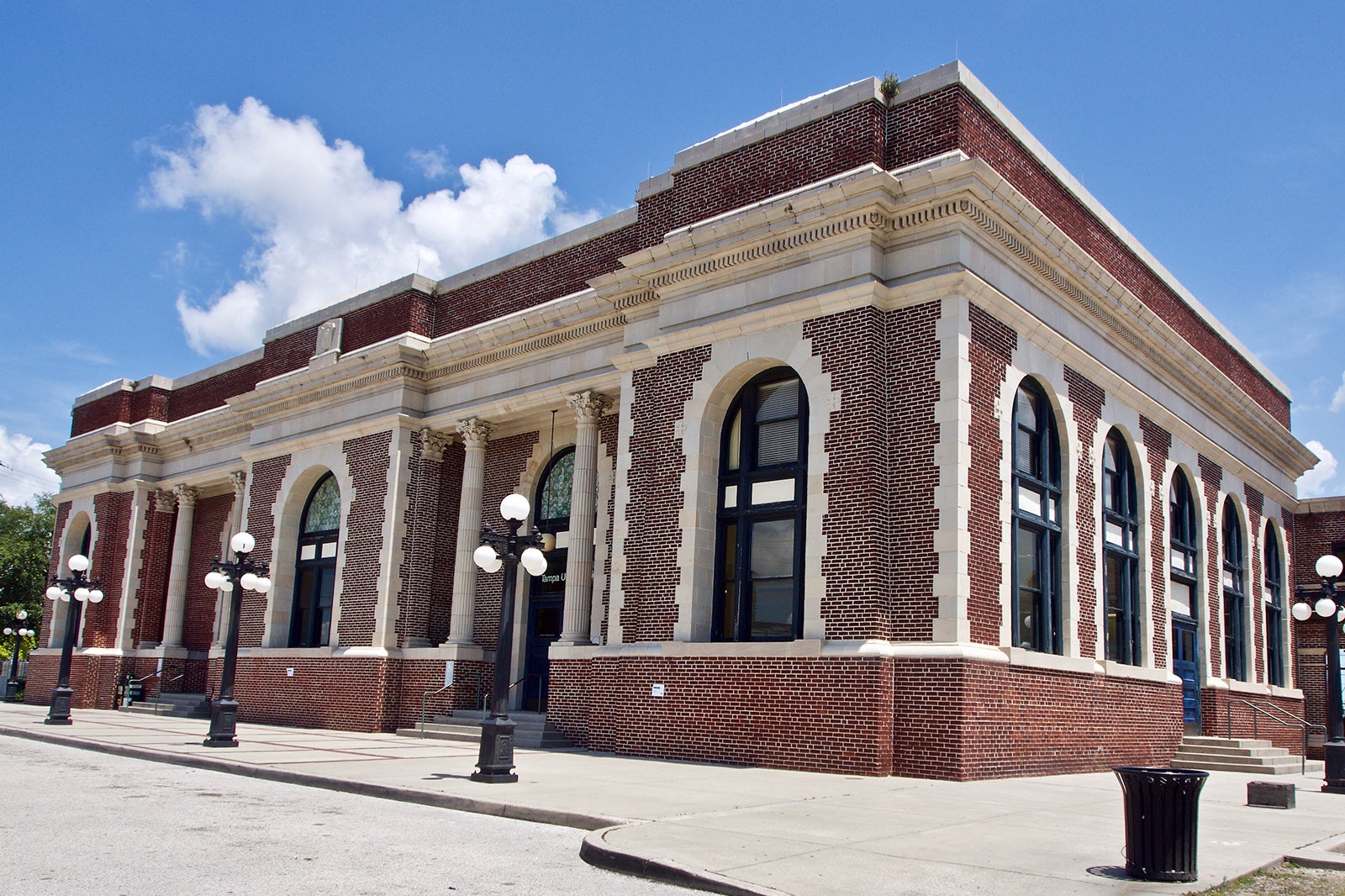 Historic Ybor City
A neighbourhood northeast of downtown Tampa dating back to the 1880s, with vintage shops, Cuban and Latin American restaurants, and an interesting cigar industry exhibit at the Ybor City State Museum.
American Victory Ship & Museum
The SS American Victory is a museum ship in Channelside Drive where you can explore the 455-ft-long vessel – one of only a handful of operational WWII-era cargo ships in the United States.
Sacred Heart Catholic Church
A beautiful Romanesque church – among the oldest churches in Tampa – built in 1905. It features stained-glass windows, gold trimming details, and marble pillars.
Tampa Union Station
Listed in the U.S. National Register of Historic Places, this vintage building just southwest of Historic Ybor City is operated by Amtrak and is Tampa's main railway station.
Back to top