Streeterville is easily one of the most visited neighbourhoods in all of Chicago. Situated right on Lake Shore Drive and containing dozens of the city's most popular hotels, restaurants and attractions, it would be difficult to visit Chicago and not end up in Streeterville at some point. On one side of the neighbourhood, you have Magnificent Mile and all of the shopping and luxury that goes with it; on the other side, you have Lake Michigan and all of the favourite lakefront views and activities.
If you're not already staying in Streeterville and making it your basecamp for your visit to the Windy City, reaching this hub of Chicago tourism is easy. All of the city's public transportation options run through or adjacent to the neighbourhood and, once you're in Streeterville, getting around is simple, thanks to its high walkability.
Streeterville in Chicago - one of the highlights of 10 Best Places to Go Shopping in Chicago (Read all about Chicago here)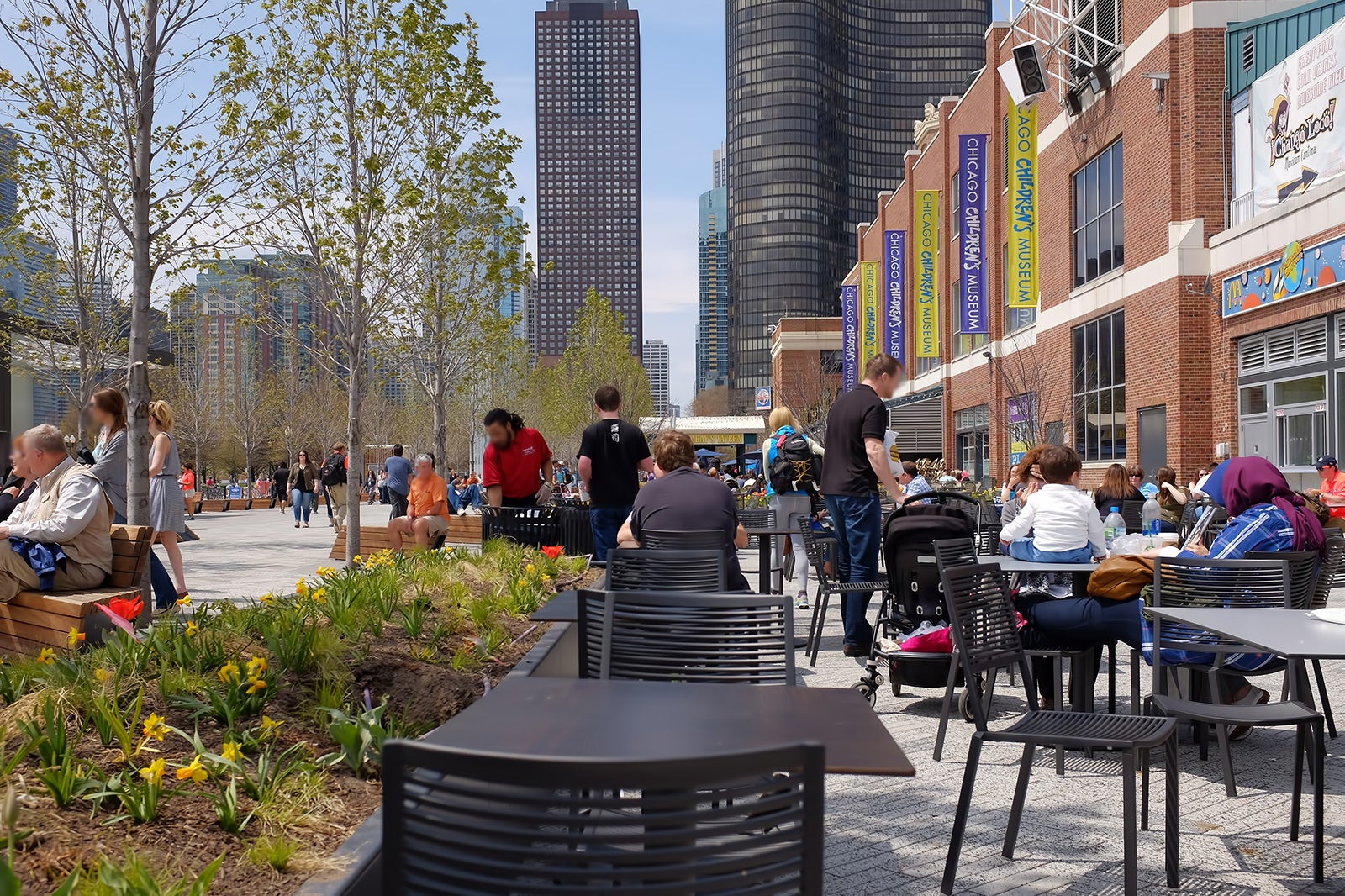 What are the highlights and features of Streeterville?
While it may seem cliché, Streeterville truly does offer something for every traveller. Adults will enjoy the lively bars and shopping. Families will appreciate the wealth of kid-friendly activities. Luxury travellers will find 5-star hotels and fine dining, while budget travellers will find both affordable and free diversions.
One of the most popular attractions in Streeterville – or in all of Chicago – is Navy Pier. This beautiful structure that juts out into Lake Michigan provides sweeping city skyline views from its end all year-round. You'll find plenty of entertainment inside the pier as well, from a children's museums to a theatre, a sky-high Ferris wheel to shops, a beer garden to a trendy food court.
Beyond the pier, other popular spots include Ohio Street Beach (yes, you can find sandy shorelines right in the heart of the city); the Chicago Museum of Contemporary Art; and the 360 Chicago observation deck at the top of the John Hancock Tower. Additionally, one of the neighbourhood's boundaries is taken up by a section of the Chicago River Walk, another waterfront spot that's worth a visit for views and waterfront dining and drinks (and you may find the Chicago River Walk to be less crowded than Navy Pier).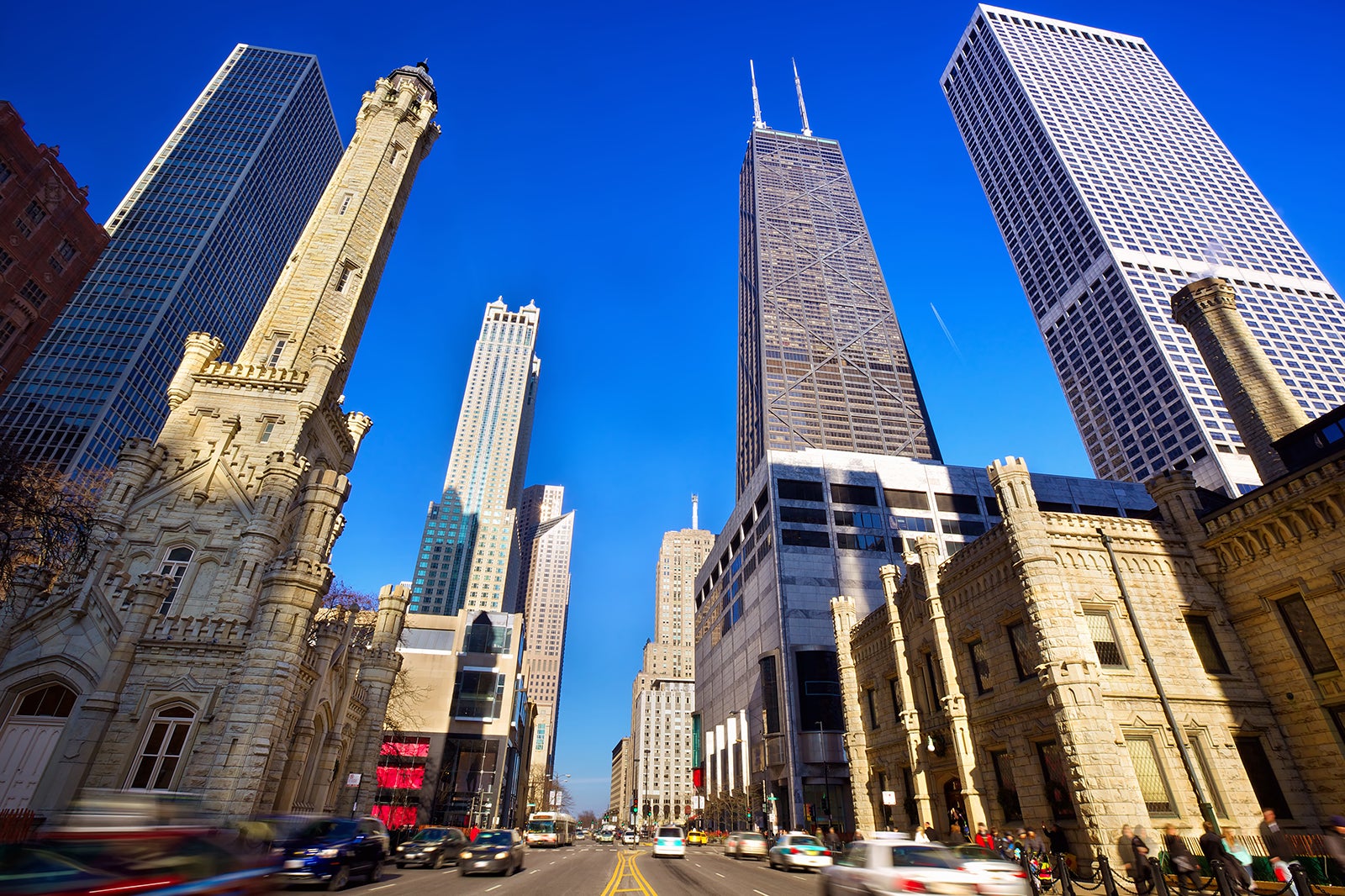 Where to shop in Streeterville?
Shopping is a popular activity in Streeterville, given that Magnificent Mile, one of the most famous shopping streets in the world, stretches along one of its boundaries. You'll find a range of favourite and upscale brands, from Tiffany & Co. to Gucci to Burberry. More budget-friendly shops are also scattered among the designer retailers, such as The GAP and H&M. If you're visiting Chicago during one of its notoriously blustery winters, you may want to get off the street, though, and shop indoors at 900 North Michigan Shops, a large mall that includes a Topgolf Swing Suite, Four Seasons Spa and multiple dining options.
While shopping, make sure to stop in Chicago's Starbucks Reserve, a multi-storey experience for coffee aficionados that often draws lines around the block. Experience coffee tastings, coffee-based drinks you won't find at your average Starbucks location, and more.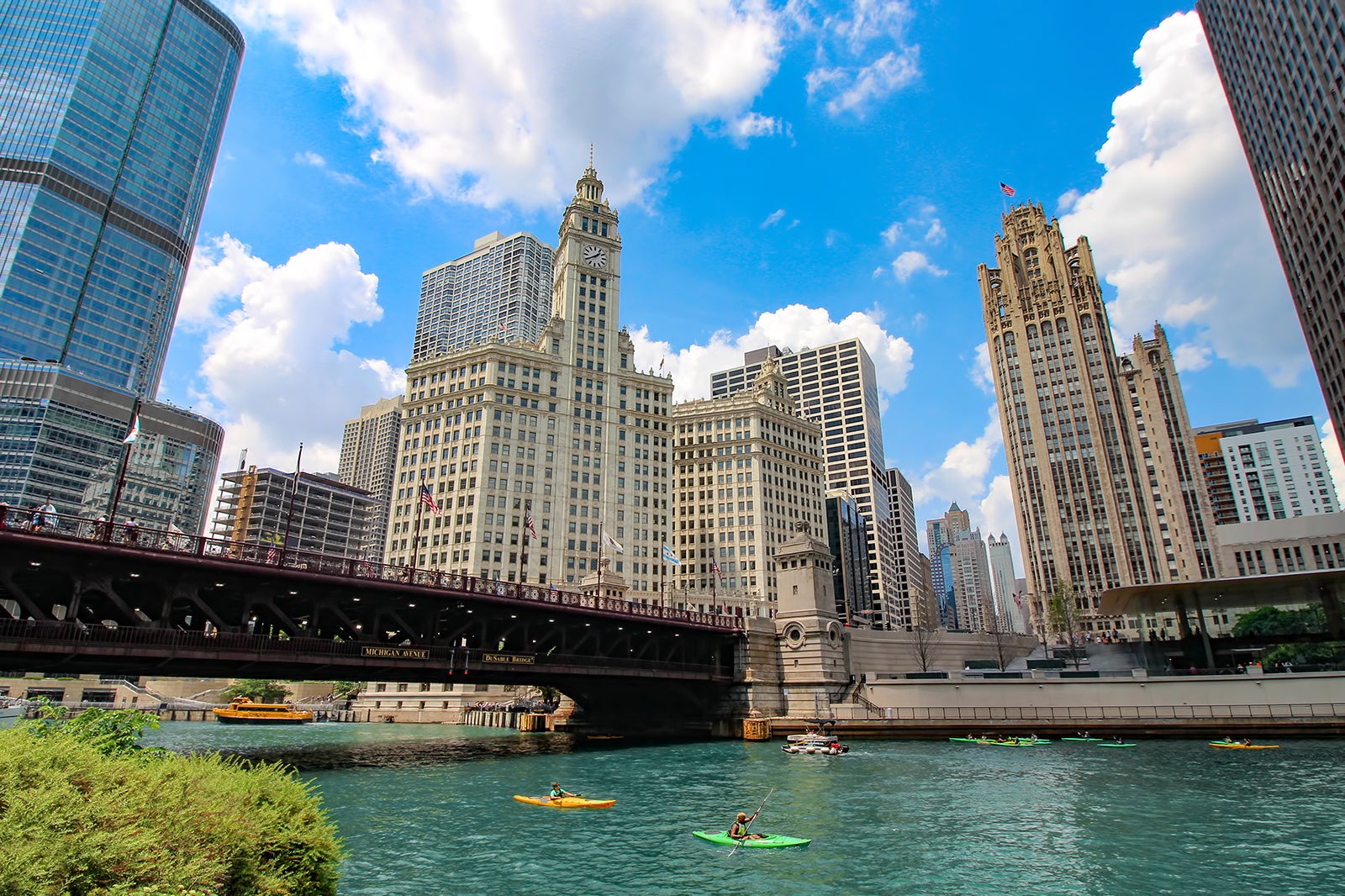 Good to know about Streeterville
As is the case with visiting any busy, major tourist hubs, while in Streeterville you'll want to follow safe travelling practices. Keep your eyes on your belongings and watch for pickpockets. The area is still quite safe after dark, though, so don't feel as if you need to head indoors once night falls. Travelling to and within the neighbourhood is easiest with ride share services such as Uber, though traditional taxis are available, as is public transportation.
When staying in Streeterville, you're very close to other popular neighbourhoods in Chicago, including the Gold Coast and New Eastside. You can easily walk to another one of Chicago's most famous sights, beyond Navy Pier, from Streeterville as well – Millennium Park and its iconic bean sculpture.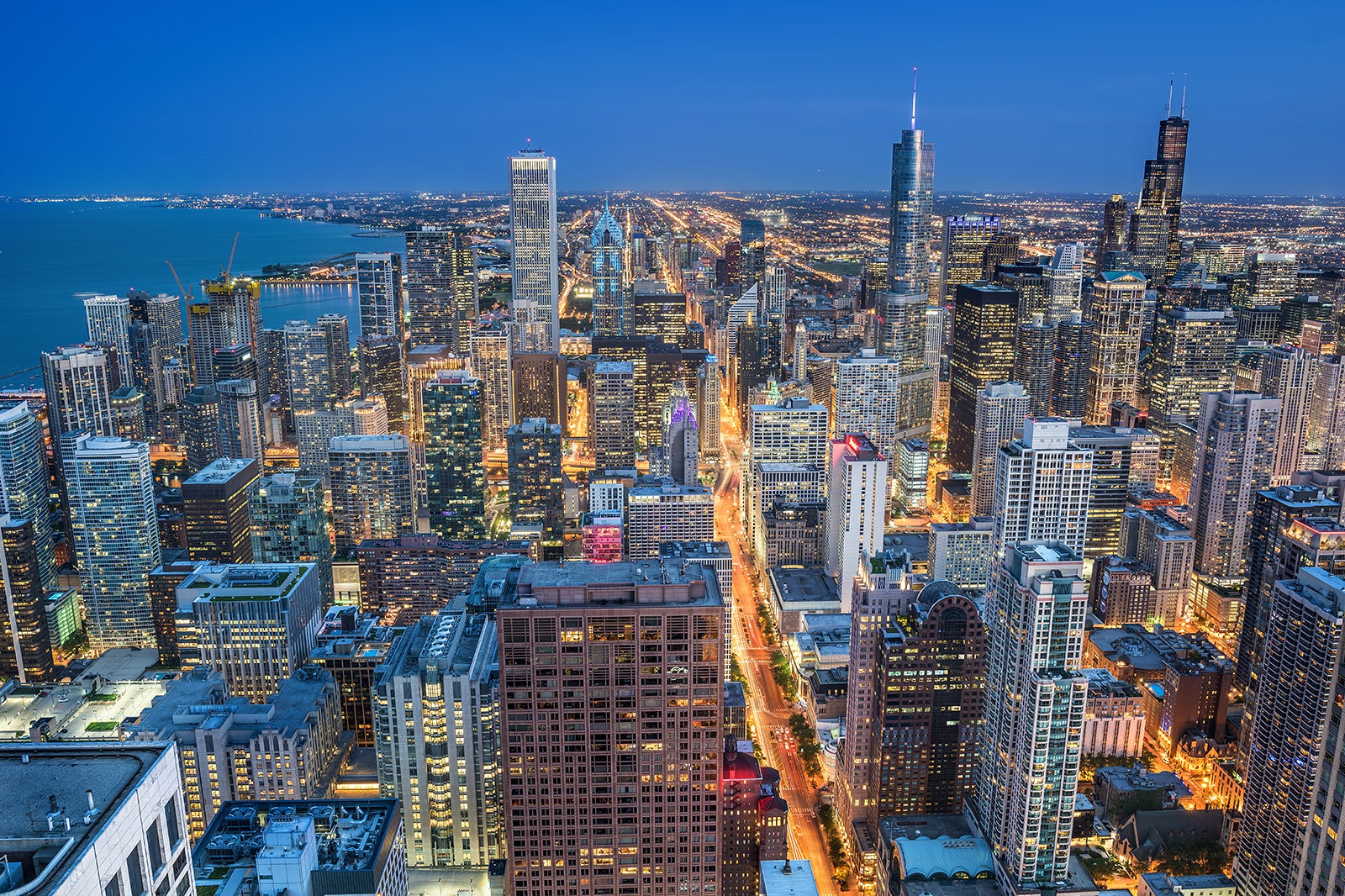 Streeterville in Chicago
Location: Streeterville, Chicago, IL 60611, USA
Back to top