Steppenwolf Theatre is a historic and popular theatre in Chicago that frequently hosts performances by the Steppenwolf Theatre Company including iconic plays and critically renowned productions. Quite a few famous actors got their start at this theatre, and they'll occasionally come back for a performance.
Everyone can enjoy a trip to this famous theatre, as many of the performances are family friendly, including special children's shows. Most shows last about 2 or 3 hours, but the total amount of time you'll spend here will vary based on what performance you came to see.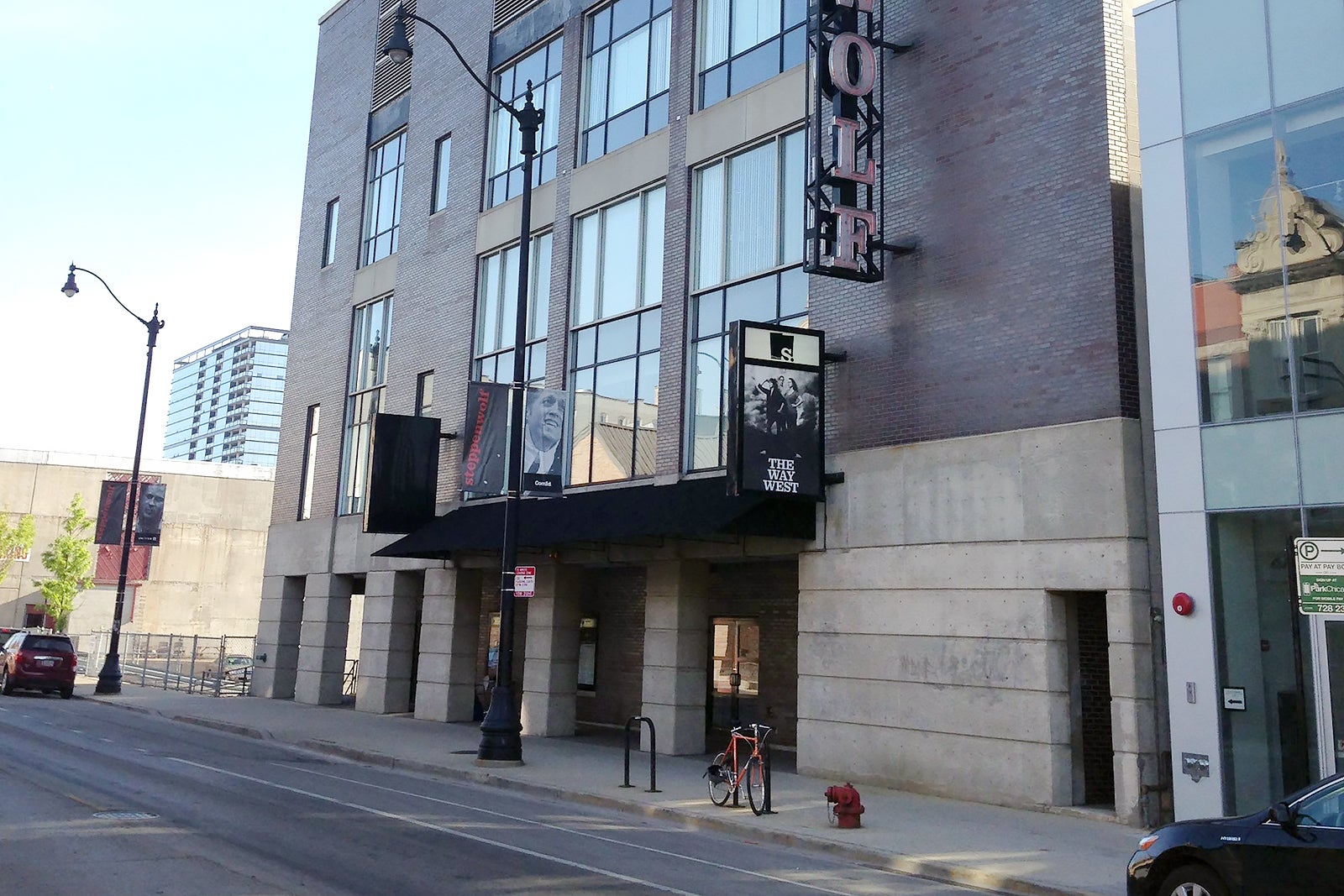 Steppenwolf Theatre highlights
One of the most impressive aspects of Steppenwolf Theatre is that you'll find 3 distinct stages inside: the Downstairs Theatre, the Upstairs Theatre, and the 1700 Theatre. Downstairs is the largest with 515 seats, but you'll find more intimate experiences at the Upstairs and 1700 with their 299 and 80 seats, respectively.
The cast is also quite impressive. You'll find nearly 50 members along with a history that includes 12 Tony Awards. At the performances here, you may even see past ensemble members like Gary Sinise, Jeff Perry, or John Malkovich.
Good to know when visiting Steppenwolf Theatre
Before you visit Steppenwolf Theatre, there are a few things to know. Parking is available on-site in their car park that's 150 feet south of the theatre on the same side of the street. Keep in mind, however, that the car park doesn't have an lift.
The theatre has several important policies to remember as well. Once a performance has begun, re-entry can't be guaranteed. Additionally, photography and recording are strictly prohibited. The shows also don't have any content warnings, so if you're looking to see if there are any aspects you may not be interested in seeing, such as strobe lights, you can call Audience Services.
Steppenwolf Theatre in Chicago
Location: 1650 N Halsted St, Chicago, IL 60614, USA
Open: Box office open Tuesday–Thursday and Saturday from noon to 5 pm, Friday from noon to 3 pm (closed Sunday–Monday)
Phone: +1 312-335-1650
Back to top