The Statue of Liberty is one of many landmarks that attract travellers to New York. A longstanding symbol of freedom, the copper statue – now turned green with age and oxidisation – is recognisable the world over. Together with the Immigration Museum on Ellis Island, federally considered part of the same national monument, the statue forms an all-in-one destination, where visitors enjoy the opportunity to learn about American history and how immigration impacted America's future.
Visible from much of Lower Manhattan, a visit to the Statue of Liberty gives travellers the chance to get up-close and personal with this iconic piece of Americana, as they literally go inside of the statute to climb all the way to the top of Lady Liberty's crown. In an average year, more than 3.5 million people visit the Statue of Liberty, and you can be one of them.
Statue of Liberty in New York - one of the highlights of 11 Best Things to Do in New York and 10 Things to Do with Your Family in New York (Read all about New York here)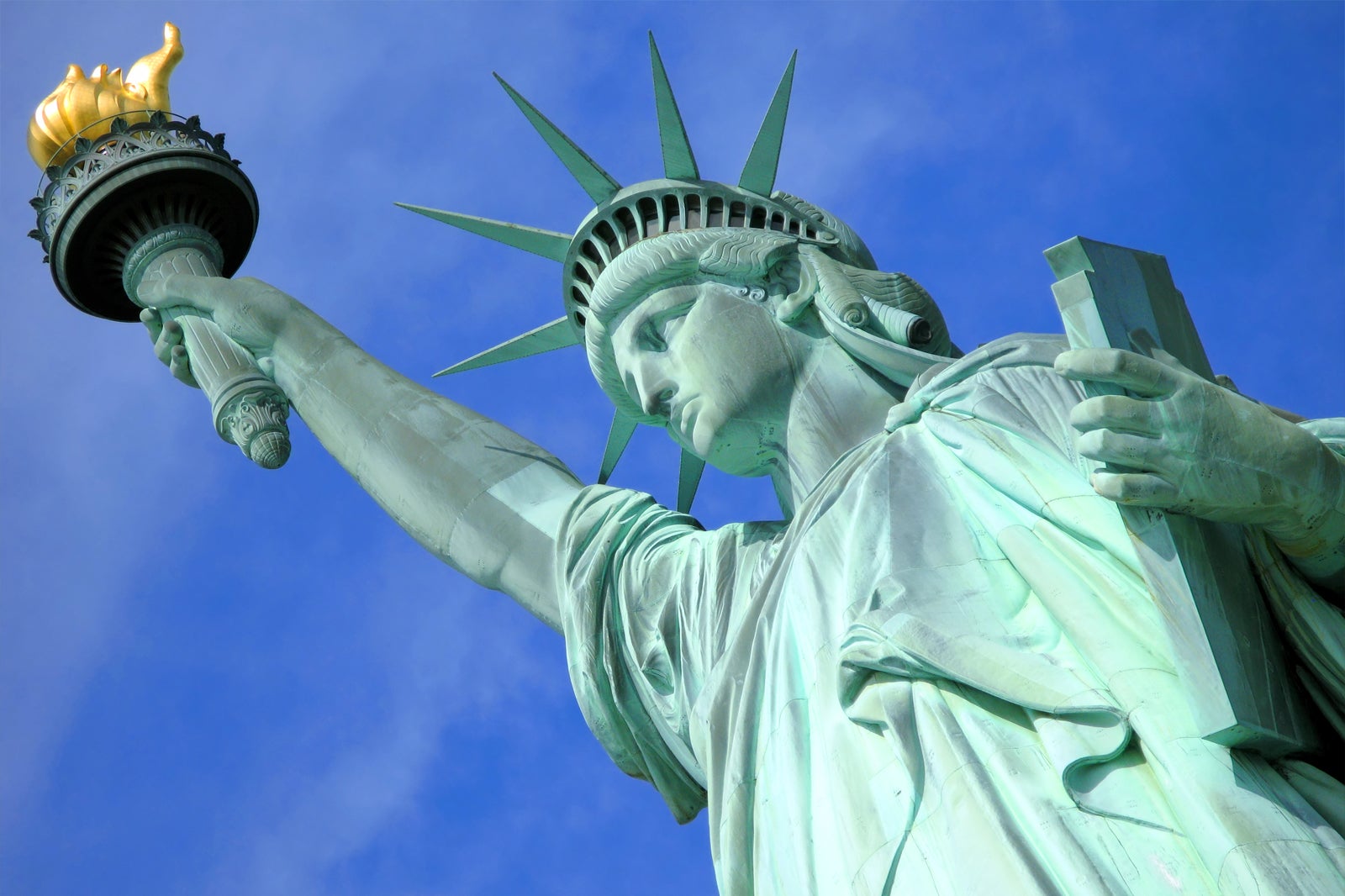 Highlights and features of the Statue of Liberty
Reaching the Statue of Liberty requires a ferry ride from either Battery Park in Manhattan or Liberty State Park in New Jersey. As the waters around the 2 islands that make up the national monument and its surrounding park are protected, private vessels are not permitted to approach either Liberty Island or Ellis Island. Which island you land on first depends on which ferry you take, but both ferries do require you to undergo security screening.
Once you disembark from your ferry ride on Liberty Island, you'll find an information centre, museum, indoor dining, a theatre and a gift shop. There's no entrance fee to see the Statue of Liberty, though there is a fee for the ferry ride.
Once inside the statue, you can take the 354 steps to the top of Lady Liberty's crown, where 25 windows give visitors unprecedented views of the surrounding waters and the city.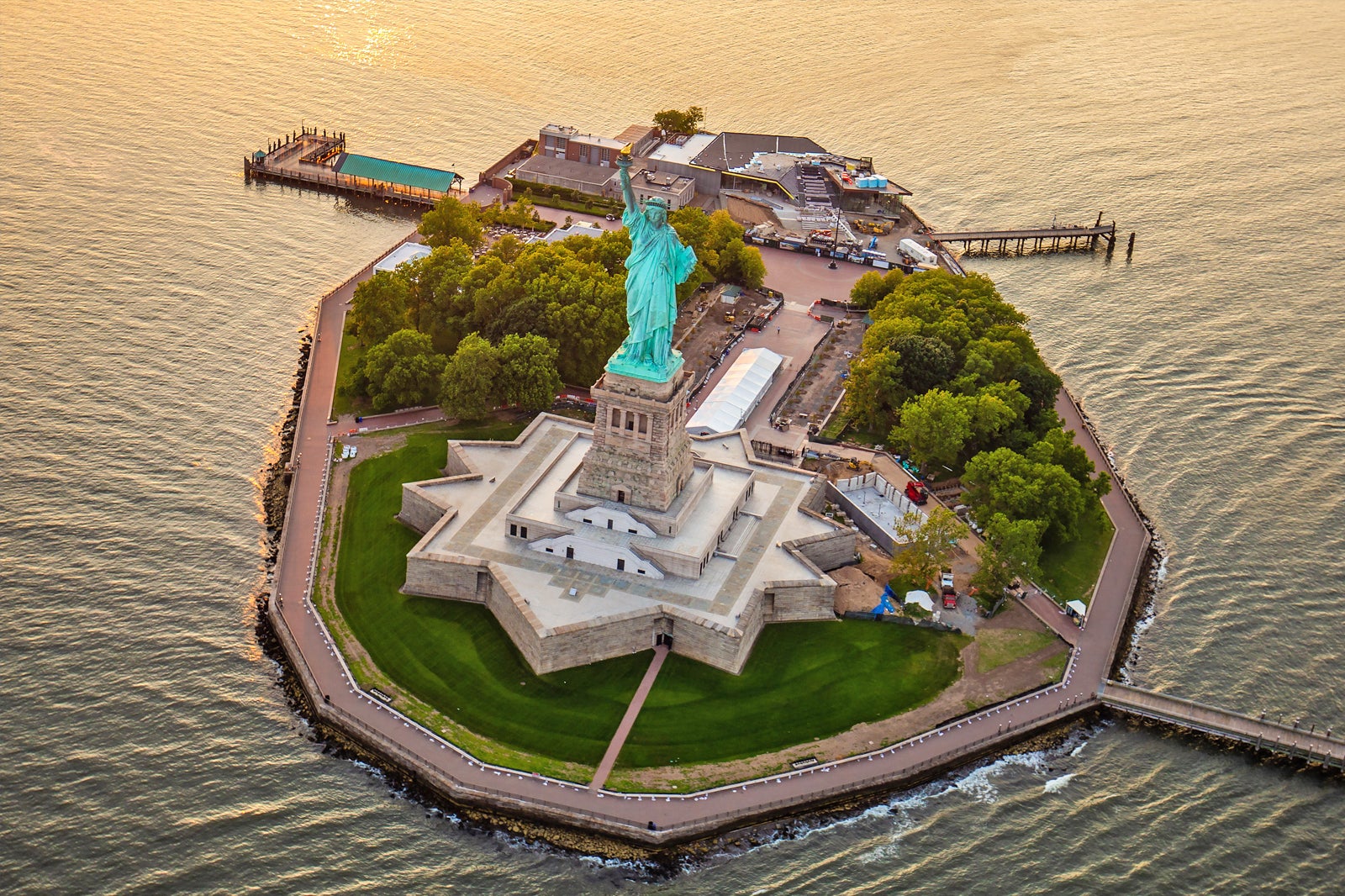 History of the Statue of Liberty
The Statue of Liberty was a gift from France in the mid-19th century. A joint project between French activist Edouard de Laboulaye and French sculptor Auguste Bartholdi, design work began in 1870, with the idea of delivering the statue in conjunction with the American centennial celebration in 1875. Bartholdi picked the site for the statue himself, choosing the then-Bedloe Island, as, from there, the statue would be visible to any ship entering New York Harbor. From there, Bedloe Island became today's Liberty Island.
The statue did not arrive in New York City until 1885, after which some final assembly was required. The Statue of Liberty was unveiled officially in 1886, standing 305 ft tall and weighing 250,000 pounds (with 62,000 pounds of that being the statue's copper coating and the rest her iron skeleton).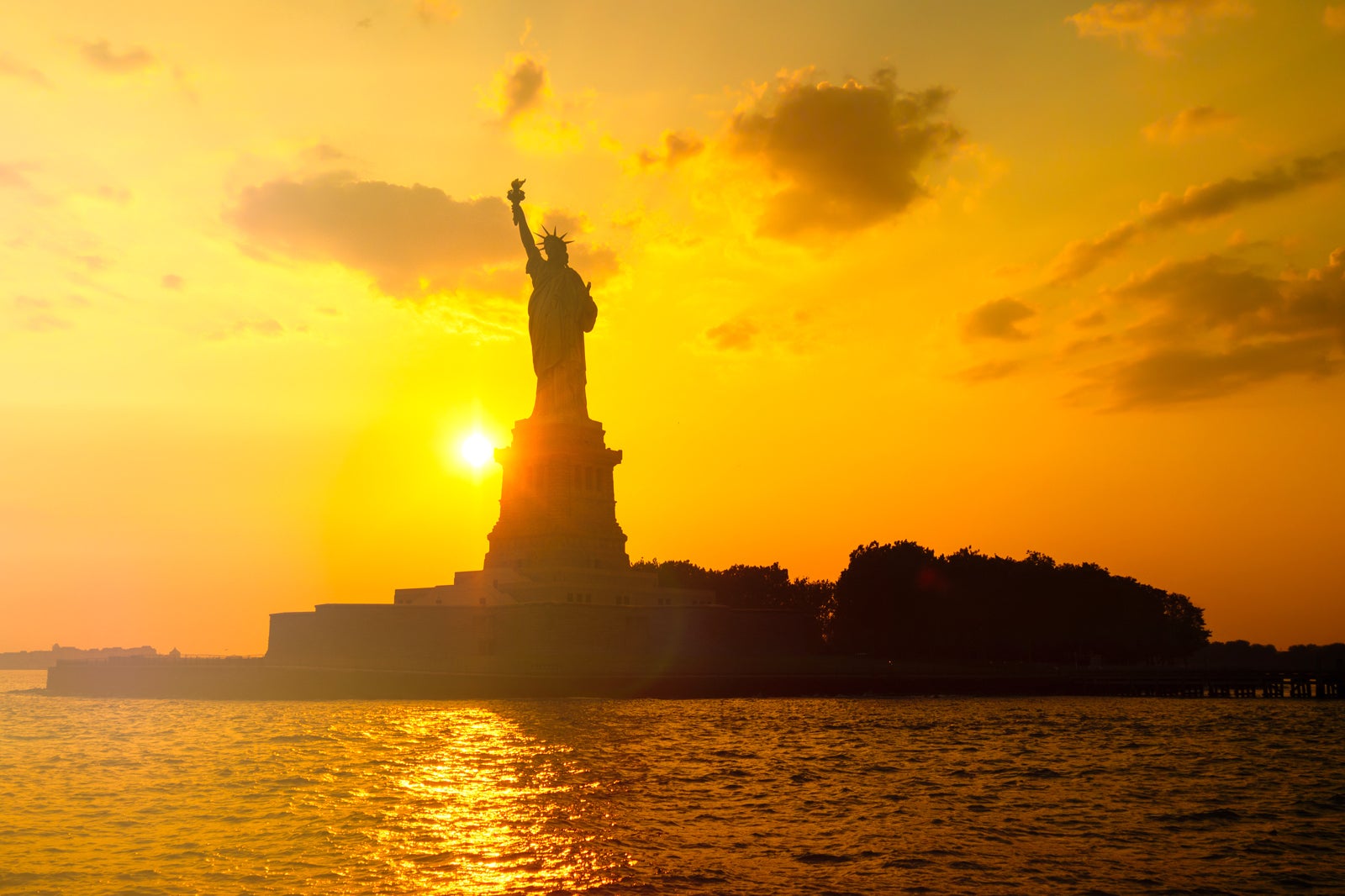 Good to know about the Statue of Liberty
For visitors to New York City, making a trip to the Statue of Liberty is easy enough via private or public transportation to the ferry terminal at Battery Park. Even for those not making the trek across the water to the statue, a visit to Battery Park is still a nice chance to take in the views of the statue from afar while enjoying the lively green space that's often filled with fishermen, families and strolling couples.
Because both ferry services make stops at both Liberty Island and Ellis Island, it's convenient enough to plan on making a trip to both of the monument's attractions. If you really want to cram more history and points of interest into your day, you can visit Castle Clinton National Monument in Battery Park, built in 1811 as a harbour defence and then later used as various entertainment centres before receiving its current historical reconstruction.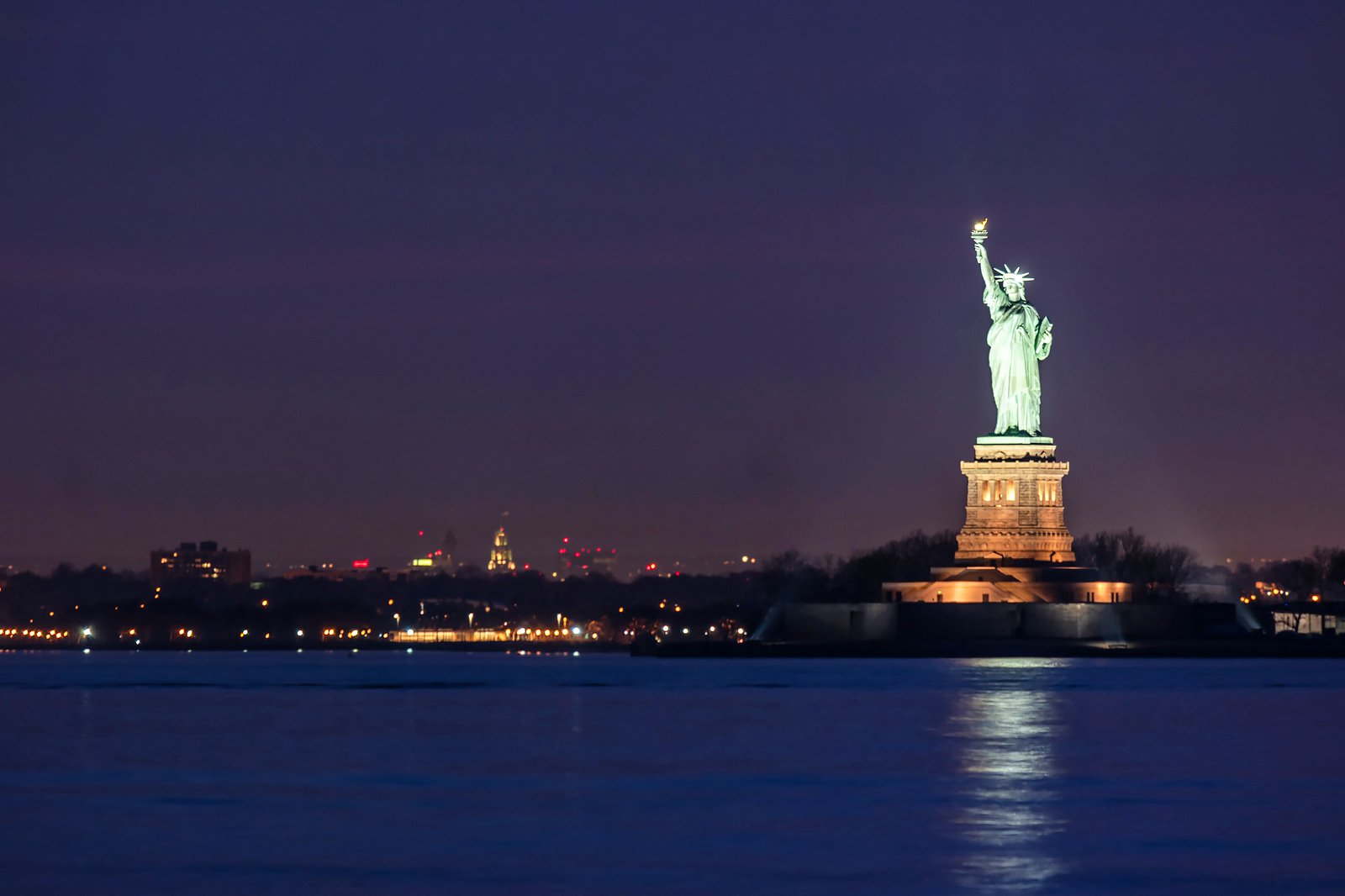 Statue of Liberty in New York
Location: Liberty Island, New York, NY 10004, USA
Open: Daily from 9.30 am to 5 pm
Phone: +1 212 363-3200
Why book with Hotels.com?