Smorgasburg is a popular outdoor market that features a wide variety of vendors selling food ranging from international cuisine to traditional eats and sweet desserts. Once you have finally decided which delicacy to try, you can enjoy it picnic style. You can also enjoy a cocktail, beer, or wine purchased on-site in designated areas.
Food vendors compete in a rigorous selection process to earn a spot at the market, so the selections are sure to be top-notch. You can even enjoy the market in the winter when it is moved to an indoor venue, which changes yearly.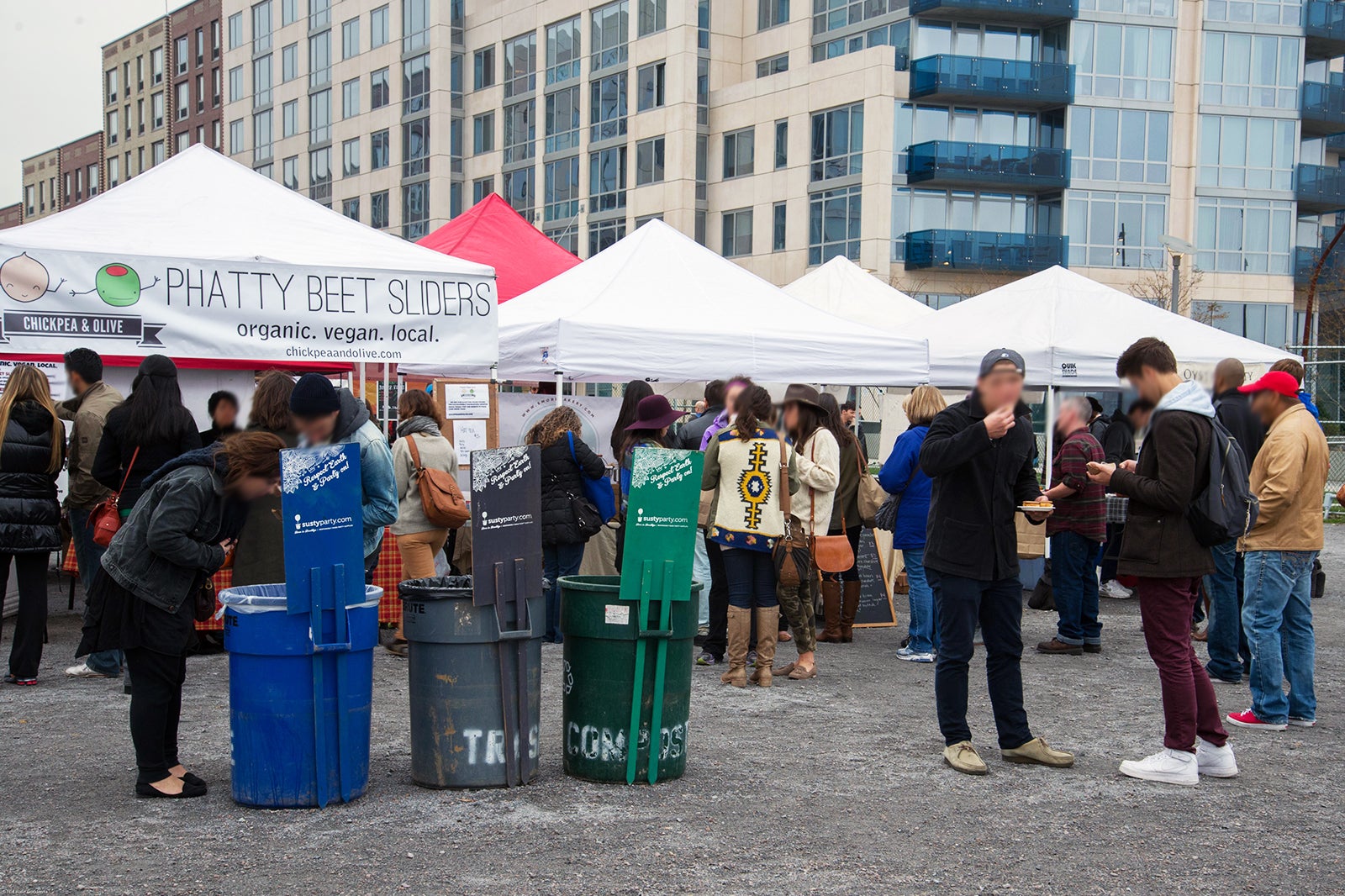 Highlights of Smorasburg
With the large and diverse selection from 100 vendors on-site, you're sure to have a list of items you'd like to try. If you're looking to try something new or searching for an ethnic favourite, selections include Honduran baleadas, Dim Sum, Mexican burritos, and much more.
For those with less adventurous tastes, you can also find a nice selection of traditional food like burgers, pizza, and salads. Be sure to save room for dessert, as you'll find options ranging from fried cookie dough balls and PB&J Ringdings to shaved ice and fruit ice pops.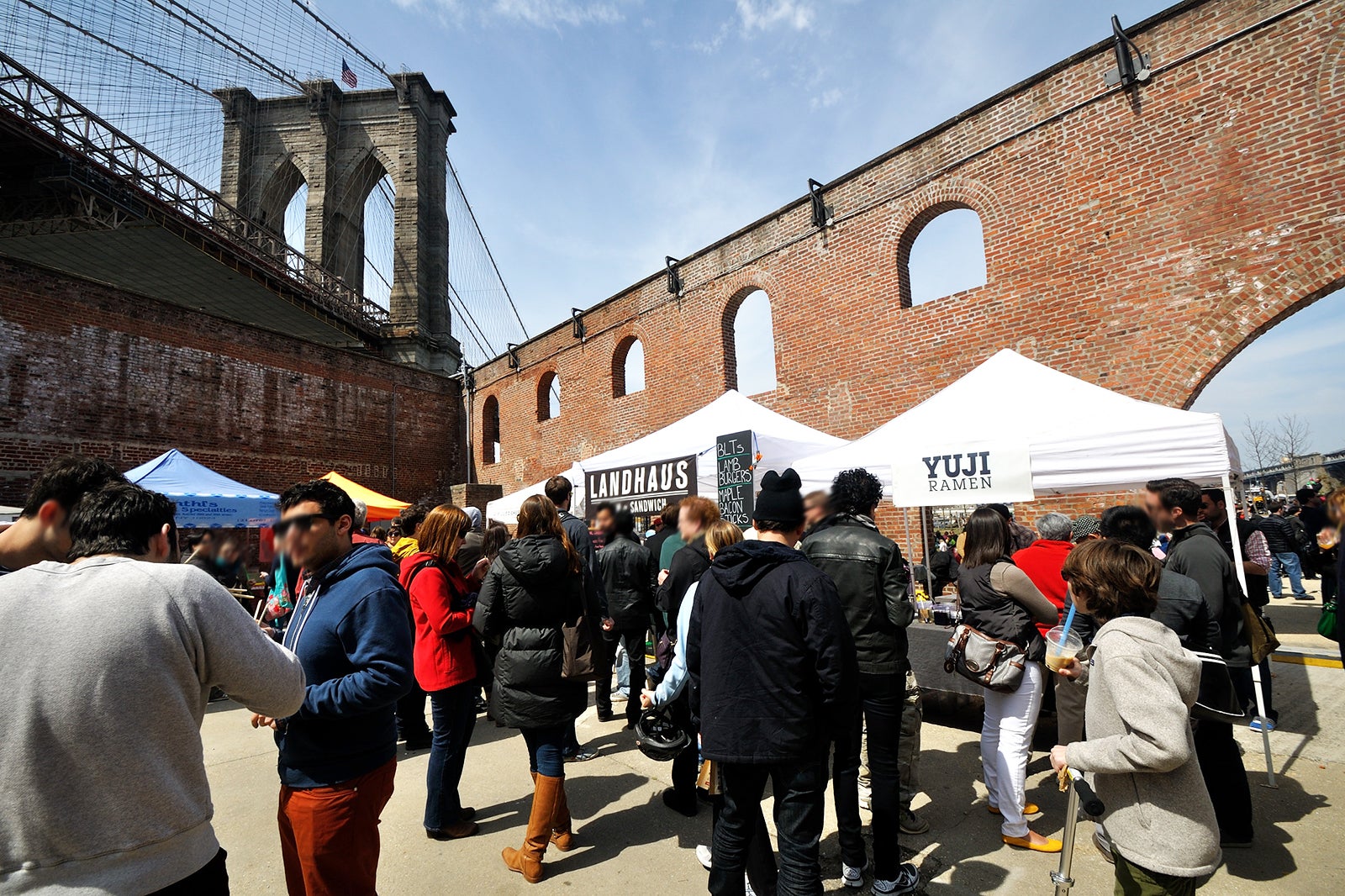 Good to know about Smorgasburg
The event does tend to get crowded and have long lines, and popular items sometimes sell out, so try to arrive early to get the best selection. Some vendors won't be able to accept cards, so be sure to bring cash.
You'll also want to bring a blanket to sit on and sun cream, as there's not much shade provided. The market remains open regardless of the weather, so don't be afraid to grab an umbrella and check it out on a rainy day. Be sure to check their schedule, as they sometimes set up pop-ups and special events, such as weekly summer films at Brooklyn Bridge Park.
Smorgasburg in New York
Location: 90 Kent Ave, Brooklyn, NY 11211, USA
Back to top