Shubert Theatre is a popular Broadway theatre that hosts a variety of popular plays and musicals with a world-class stage and production standards. It also hosted the Tony Awards a few times in the '70s and '80s. You'll easily notice the building thanks to its Venetian Renaissance-style facade.
This theatre is appropriate for anyone interested in live performances, though there is some content that parents may find unsuitable for their kids. Check out the shows beforehand to determine if there's any content you find inappropriate. Most shows last about 2 or 3 hours.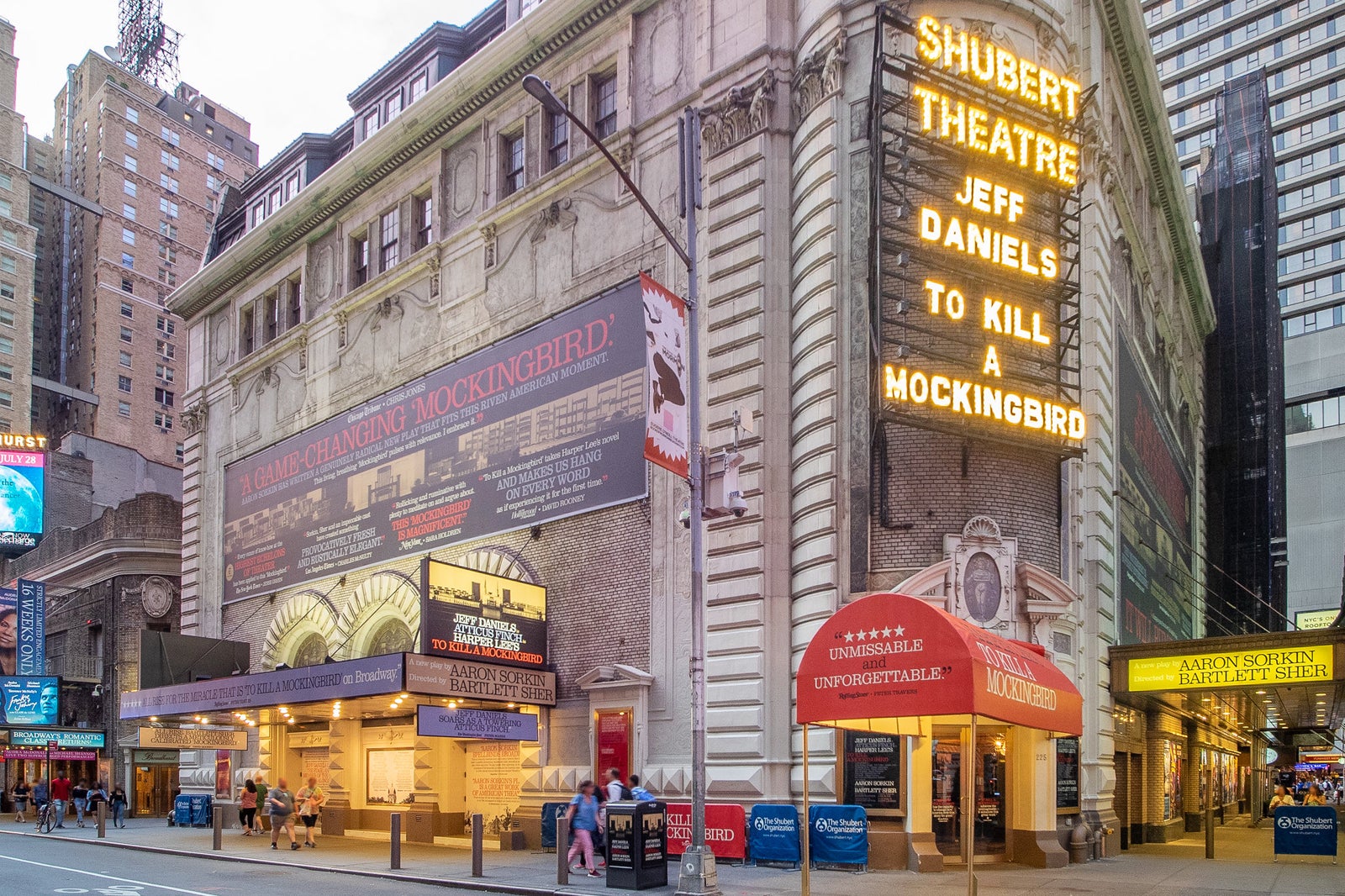 Shubert Theatre highlights
Shubert Theatre is quite spacious with room for 1,460 people, and you'll find 3 different sections within. The orchestra section is the closest to the stage, followed by the mezzanine section and the balcony section that overlooks all of it.
This theatre is also generous with audience services. If you're hard of hearing, you can get a handheld descriptive audio device or captioning device. You can even download similar functions on your smartphone at no additional cost. Every performance will have a designated kiosk to provide you with the services you need.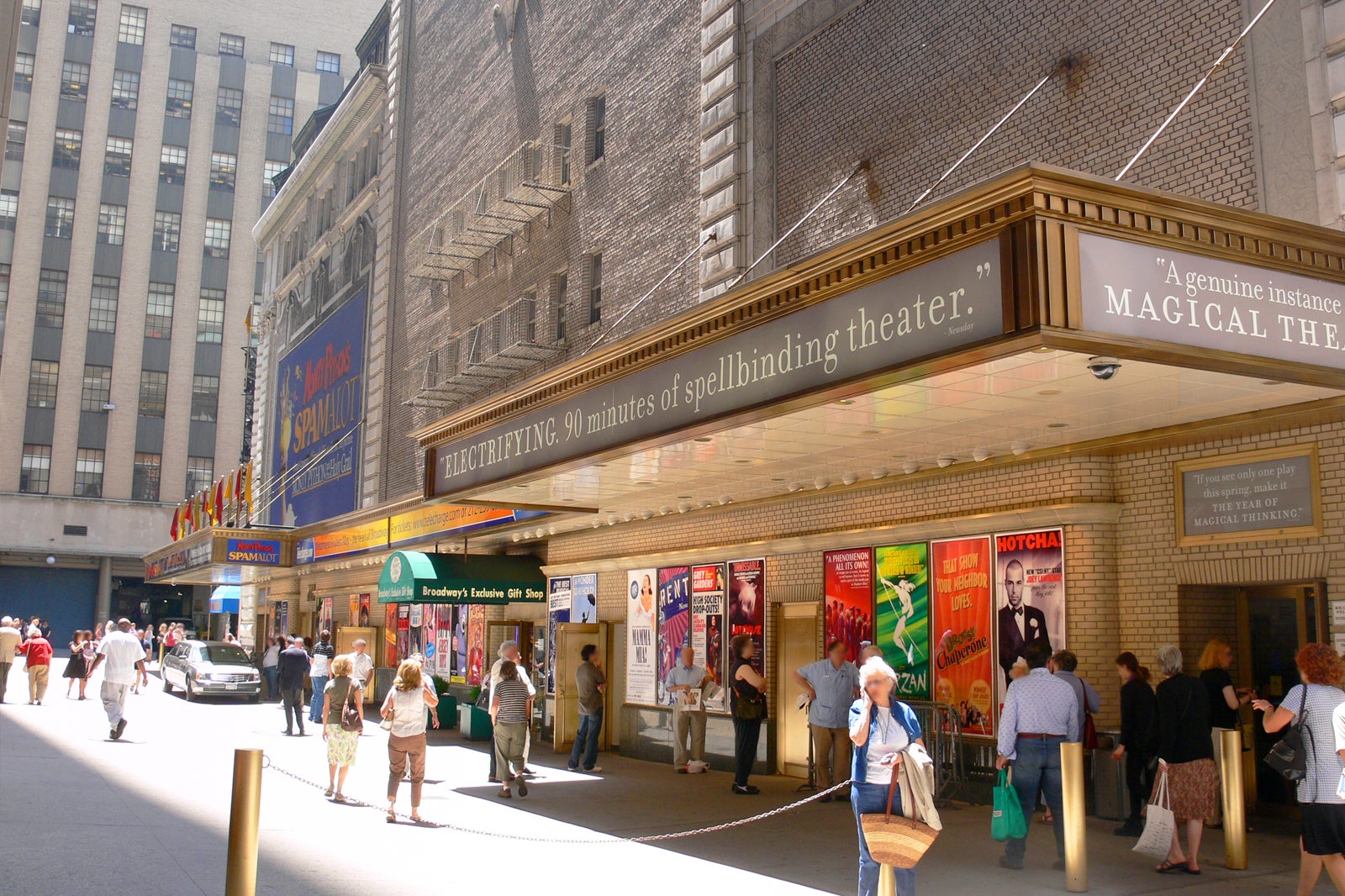 Good to know when visiting Shubert Theatre
When you're looking for a seat at Shubert Theatre, you'll want to consider the differences between each section. The orchestra location is the most accessible without any steps, and it provides the best views. The mezzanine location is up 2 flights of stairs, while the balcony location is on the 3rd level.
There are no lifts or escalators in the theatre, so mobility-impaired patrons will be restricted to the orchestra section. Additionally, the bathroom is not wheelchair accessible, so keep that in mind when planning your visit. The closest accessible bathroom is at Sardi's across the street on the 4th floor accessible via lift.
Shubert Theatre in New York
Location: 225 W 44th St, New York, NY 10036, USA
Open: Most shows begin at 7 pm
Phone: +1 212-239-6200
Back to top