Santa Monica State Beach
Find Classic Fun in the Sun
Santa Monica State Beach is a popular Los Angeles-area beach that offers sand, surf, and sun as well as dining, shopping, and entertainment options. Whether you're looking for a place to enjoy the water or just relax on the soft sands of the shore, you'll find plenty to do here.
You can spend just a few hours at the beach or make it an all-day adventure depending on how much time you want to dedicate to its offerings. When you're ready for a break from the beach, you can head to the pier to find food, shops, and an amusement park.
Santa Monica State Beach - one of the highlights of 11 Best Things to Do in Santa Monica (Read all about Santa Monica here)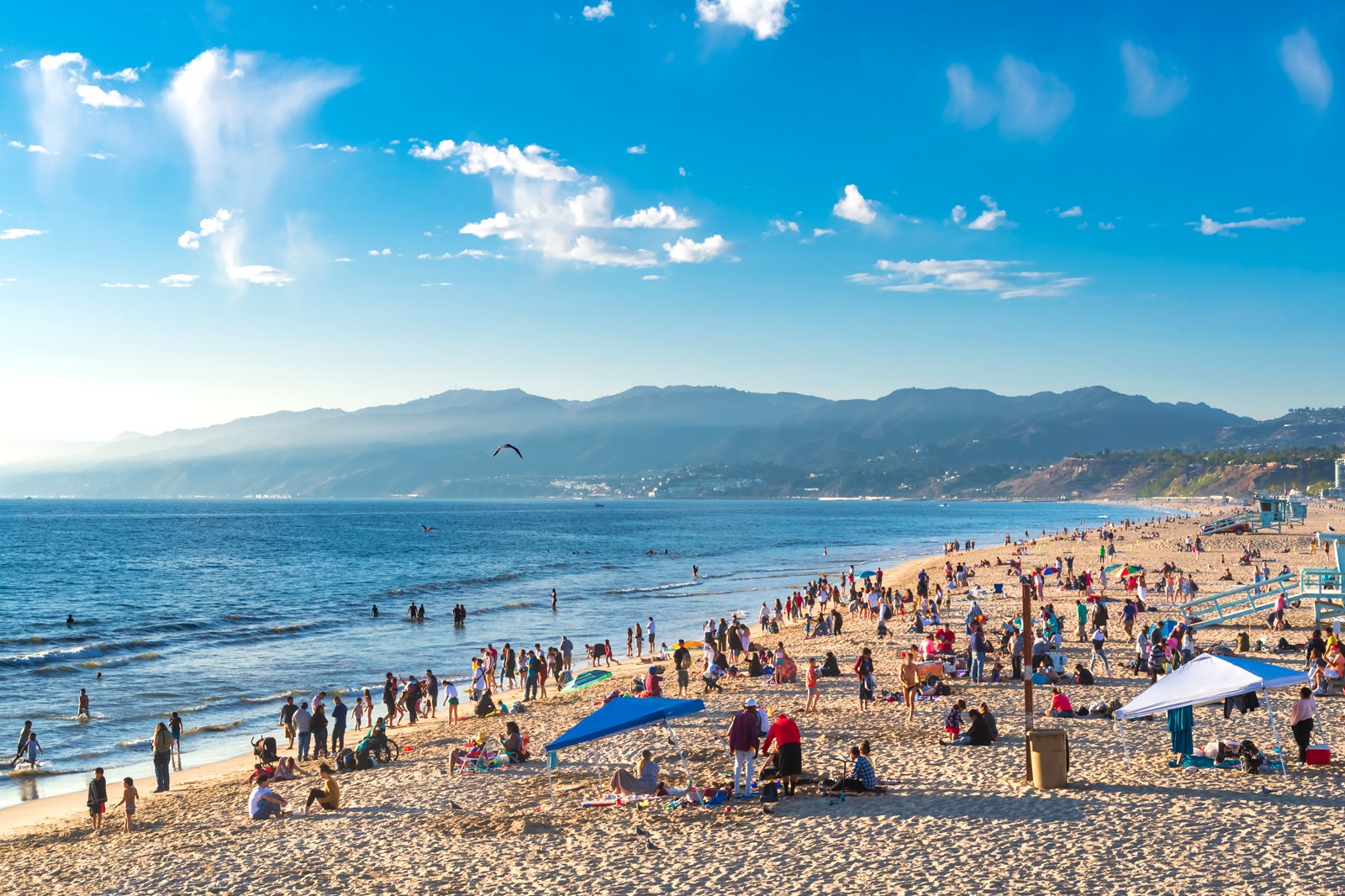 Santa Monica State Beach highlights
Beachfront fun is easy to find here, but the highlights tend to be around the pier. You can cast out for fishing off the edge of the pier, or you can head to Pacific Park to ride the massive Ferris wheel or grab speed on the coaster. You'll also find the Santa Monica bicycle path here, which is a paved bike path that goes across the beach and underneath the pier.
As for the beach itself, you'll find areas safe for swimming and other spots better suited for surfing. Put simply, anything you can imagine doing on a beach, you can probably do at Santa Monica State Beach.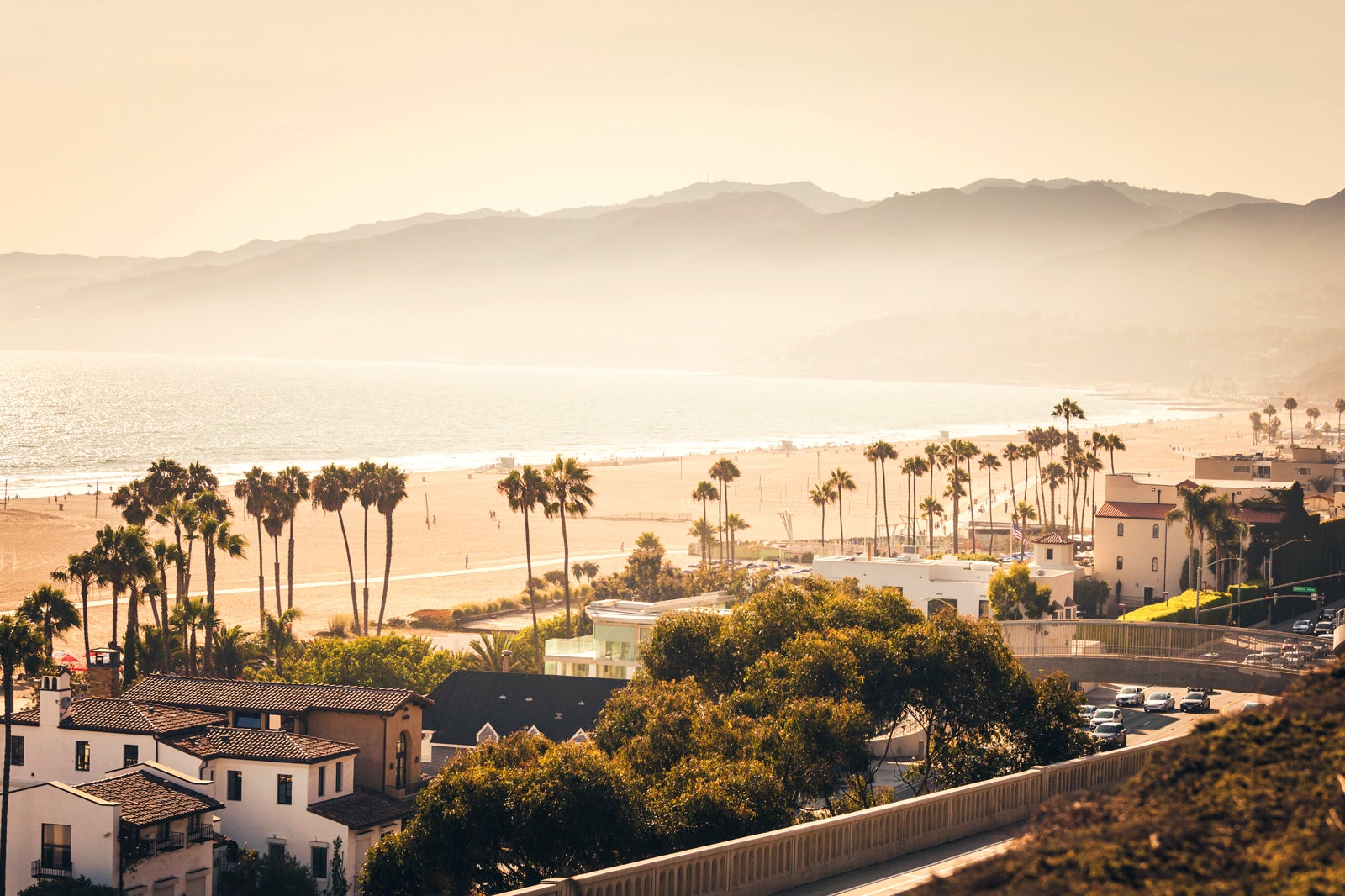 Tips for your trip to Santa Monica State Beach
Making the most out of your trip to the beach is easy, thanks to the accessibility features here. You'll find convenient wooden-plank walkways to most of the top spots along the beach, allowing visitors with wheelchairs to enjoy all its offerings.
You can consult a helpful guide developed by the California Office of Environmental Health Hazard Assessment to determine whether or not you can eat any of the fish you catch on the beach based on their PCB levels by species. The main road by the beach, Santa Monica Boulevard, can also take you to other Los Angeles hot spots, like Hollywood.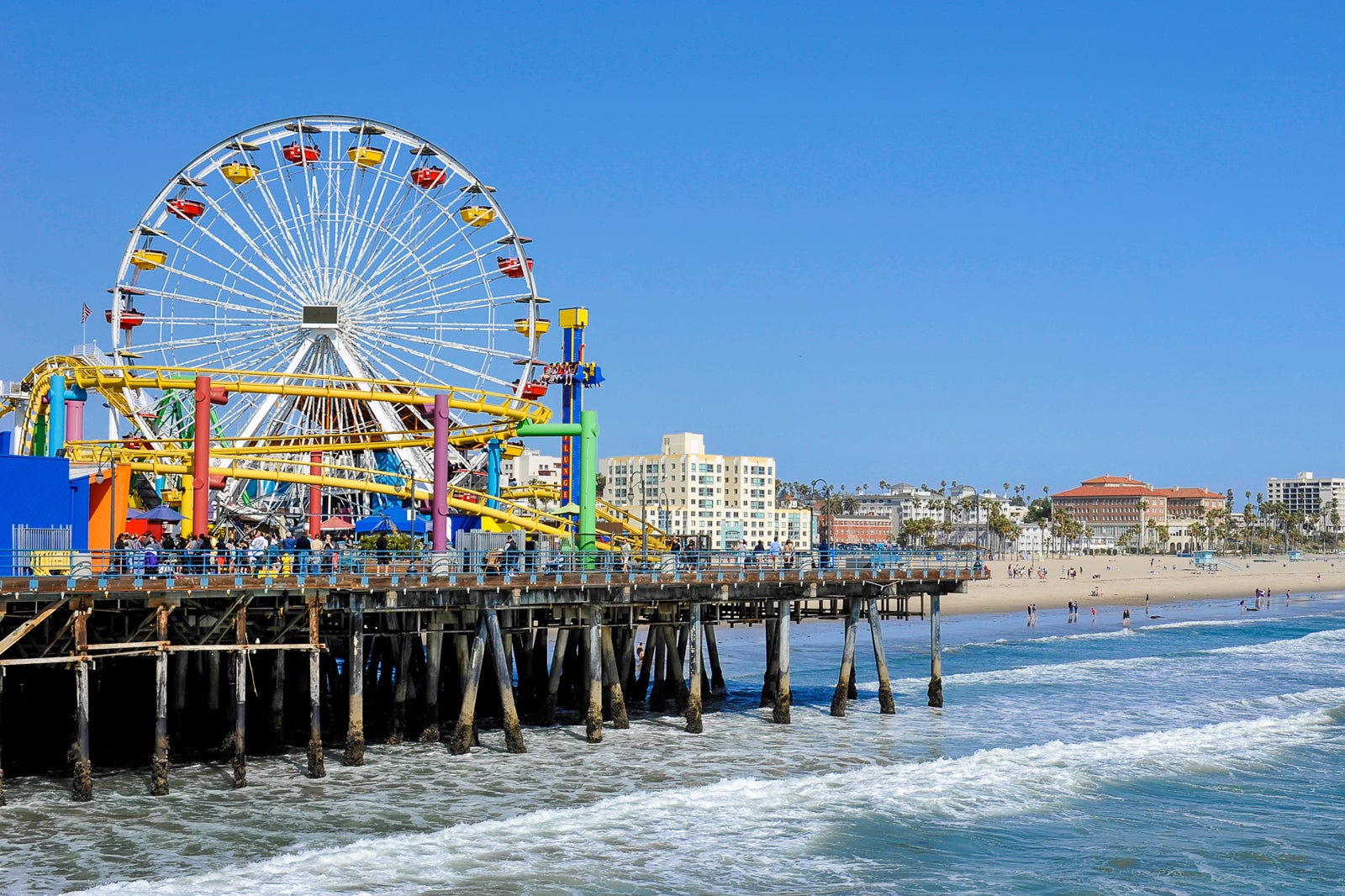 Santa Monica State Beach
Open: 24/7
Phone: +1 310-458-8300
Back to top