Runyon Canyon Park in Los Angeles
Explore the Beauty of Los Angeles and the Santa Monica Mountains
Runyon Canyon Park is a favourite spot amongst Los Angeles natives and visitors to this beautiful region for its 160 acres of mountain beauty and recreation. The views from the paths that follow the ridge of the peak are some of the most unforgettable in Los Angeles, where you can peer out over the skyline and expanse of the city.
The park has 4 different paths to choose from with varying terrain and elevation changes, so hikers, dog walkers, and joggers have many options for how much of a challenge to enjoy on any given day. When the sun is shining, Runyon Canyon Park is a popular destination.
Runyon Canyon Park in Los Angeles - one of the highlights of 10 Free Things to Do in Los Angeles and 10 Best Viewpoints in Los Angeles (Read all about Santa Monica here)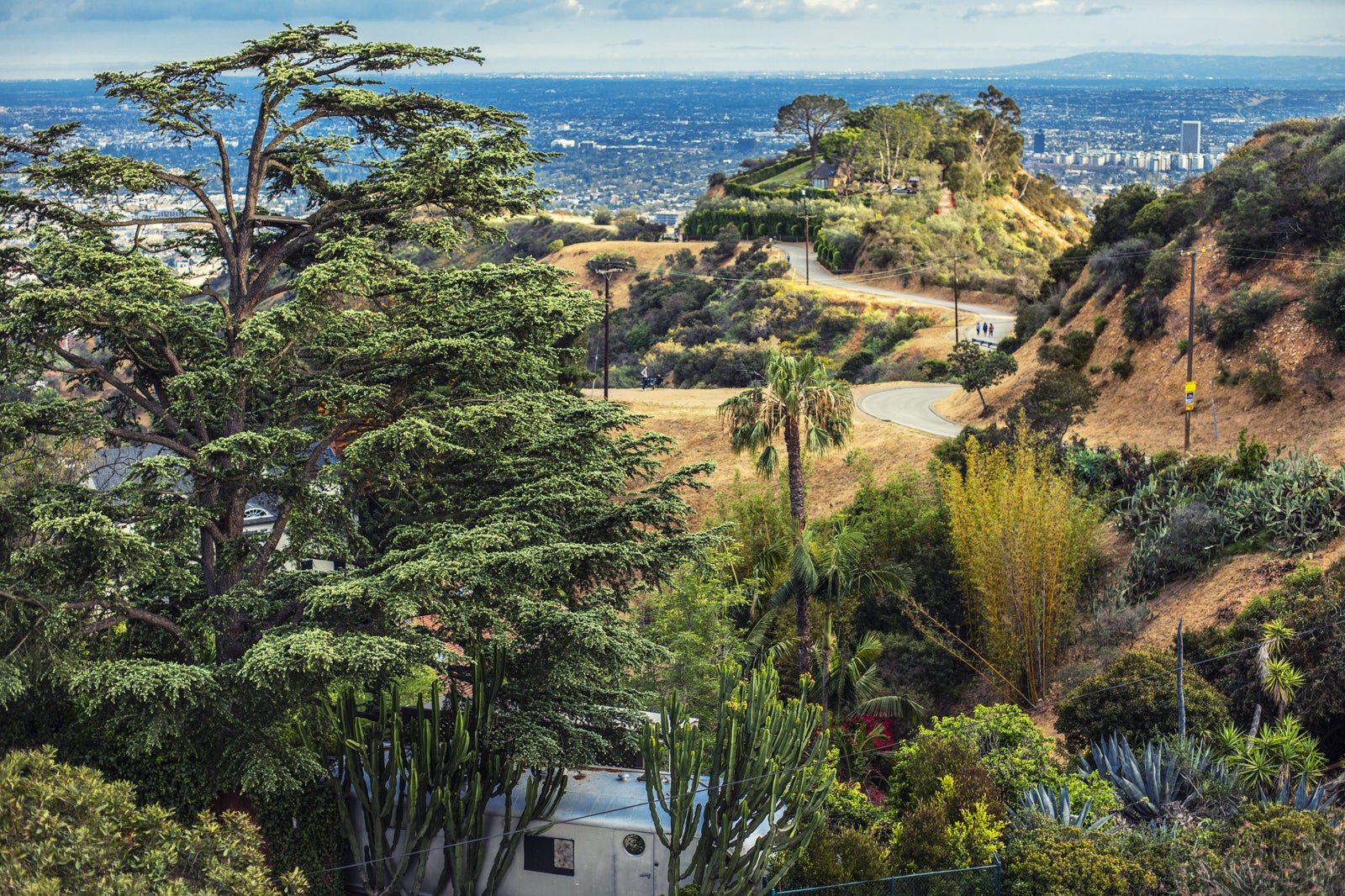 Highlights of Runyon Canyon Park
Runyon Canyon Park has 4 different trails: a .85-mile loop, a 1.9-mile loop, a 2.65-mile loop, and a 3.3-mile loop. The longest trail is a combination of 2, but each has a trail map so that you can best determine the level of potential difficulty and elevation changes.
Some trails have very wooded areas, while the vegetation is sparse and more desert-like in other parts. This means that the views are beautifully diverse and add to the appeal of hiking at Runyon Canyon Park, but also that some parts are more shaded than others.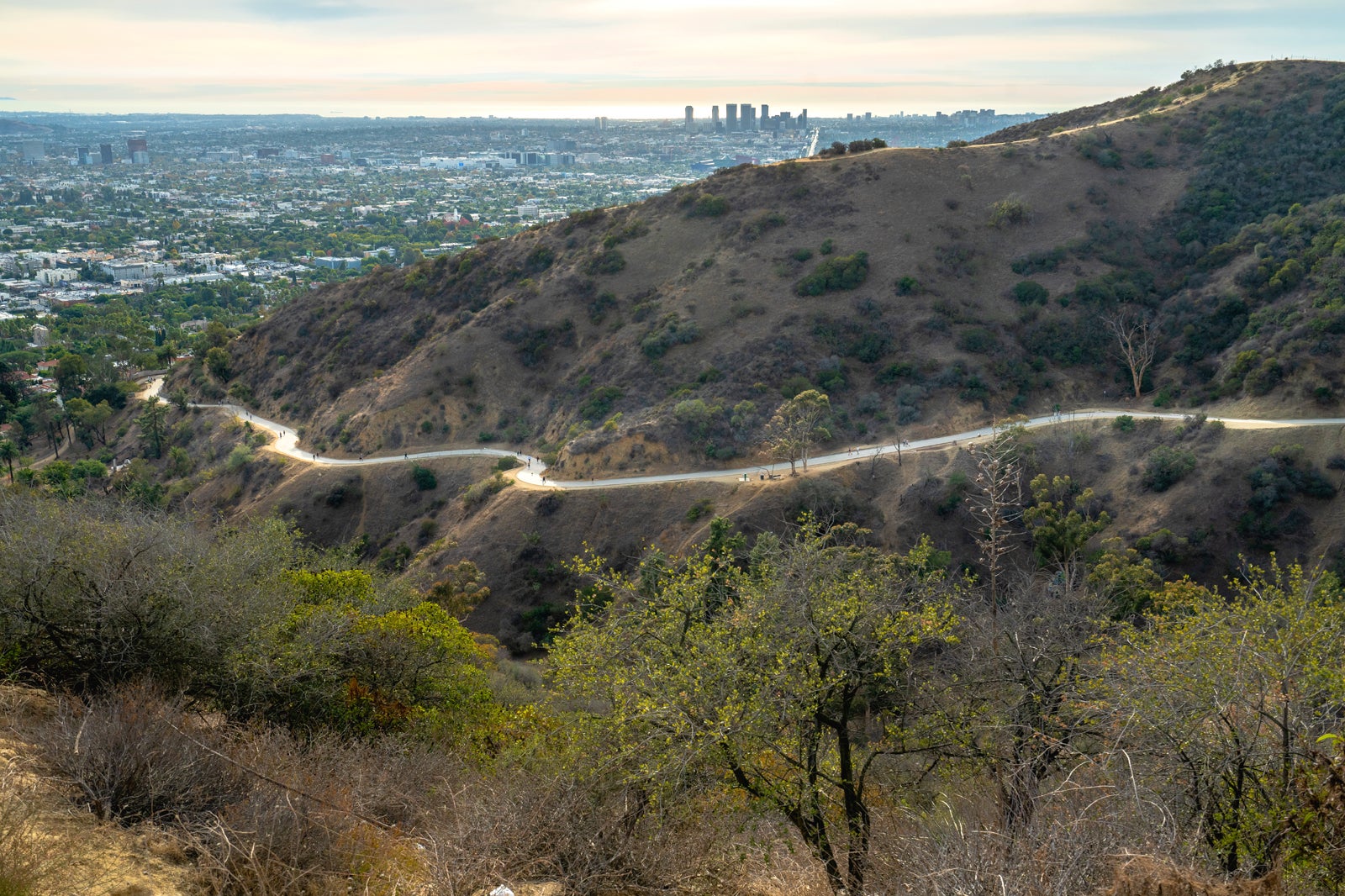 Helpful to know when visiting Runyon Canyon Park
Dogs are welcome throughout the park, and there are designated off-leash areas. The park emphasises that at no point is any kind of smoking allowed, which is highly important to avoid fires. Runyon Canyon Park is a wilderness area, and it is highly advised to stay on the marked trails.
There are no bathroom facilities and everyone is encouraged to bring their own water, as it is almost all very sunny and heat exhaustion can occur. The phone number for the park ranger is on the website, and it's recommended that visitors keep it on hand for safety purposes.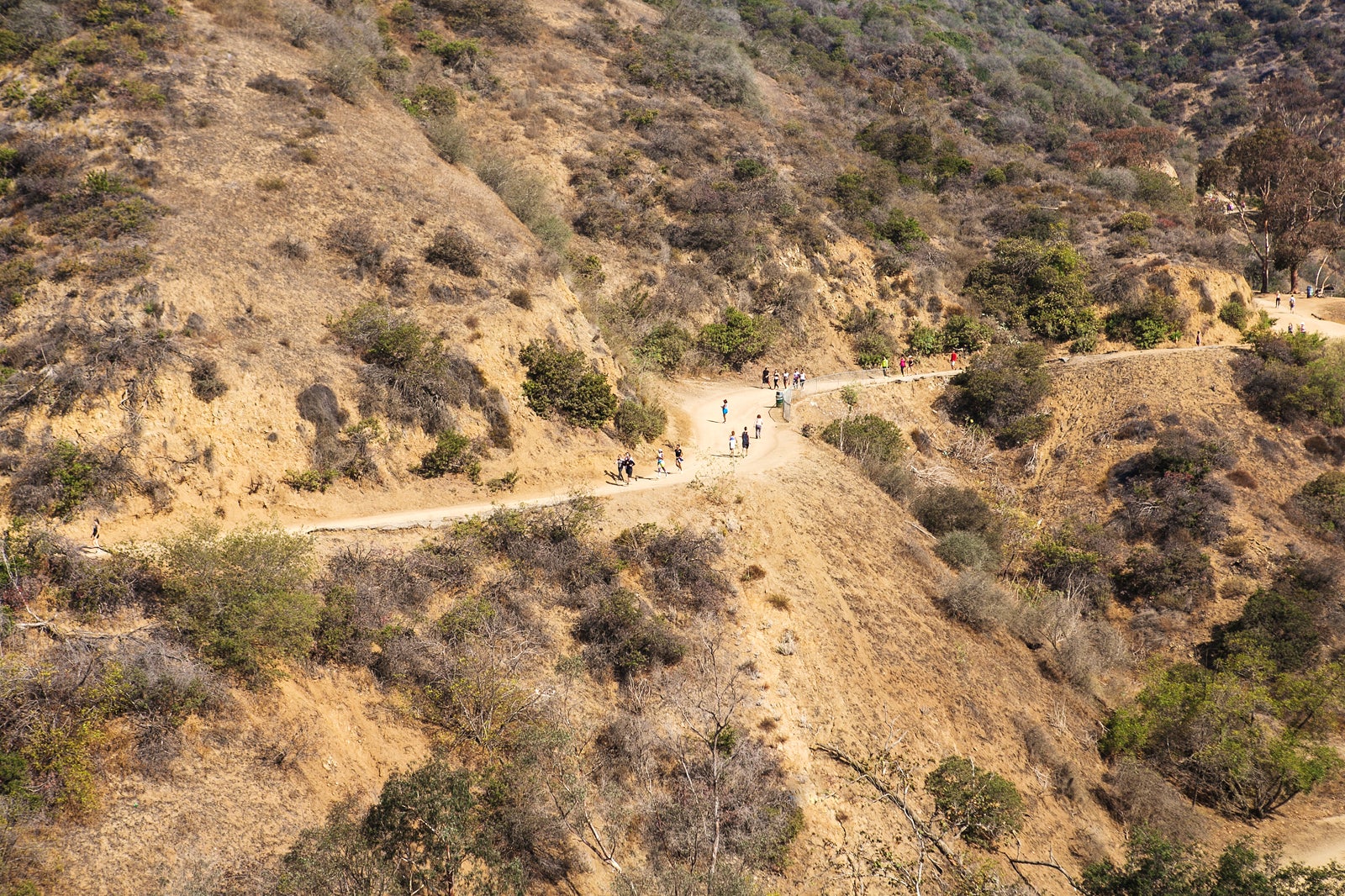 Runyon Canyon Park in Los Angeles
Location: 2000 N Fuller Ave, Los Angeles, CA 90046, USA
Open: Daily from sunrise to sunset
Phone: +1 818-243-1145
Back to top