River North is a stylish neighbourhood in Chicago with an iconic setting of the Chicago River winding alongside the Marina Towers. A stroll by the river is one of the best ways to experience River North. It puts you right in the middle of the bustling Chicago lakeside area. As one of the upscale neighbourhoods near the city's central business district, it is a go-to for after-hour pleasures with its eclectic dining and nightlife scenes.
Skyscrapers and green spaces mesh perfectly in River North, and there are plenty of attractions on every block. You don't need a guide to figure out where to go next – simply follow the river. You might want to spend the day at Addington Gallery to see some contemporary art. You could grab dinner at Sunda for a sumptuous Asian-fusion meal. This neighbourhood is vibrant yet safe, and it's only a skip away from the famous Navy Pier.
River North in Chicago - one of the highlights of 10 Most Popular Neighbourhoods in Chicago and 10 Best Places to Go Shopping in Chicago (Read all about Chicago here)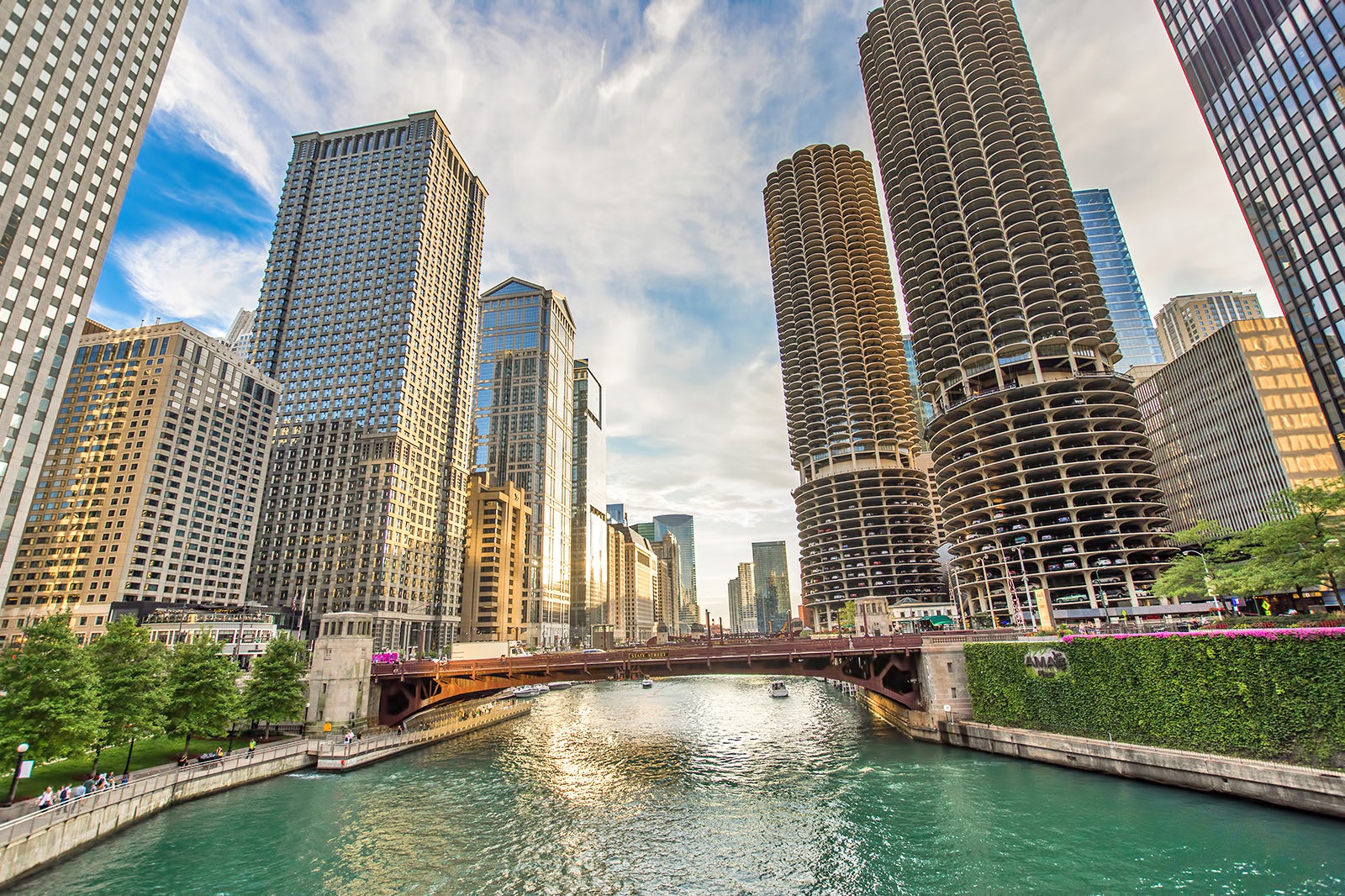 What are the highlights of River North?
If you've come all this way to see some skyscrapers, you might as well learn why they're so neat. Take a boat tour like the ones given by Shoreline Sightseeing to learn all about the architecture of the Marina Towers, the Wrigley Tower, and more. There's so much American history in Chicago – from Al Capone to Barack Obama – and much of it is encased in Chicago's riverside sights. Plus, a relaxing boat ride will preserve your energy for River North's unique nightlife.
You can't come to Chicago without trying the 'deep dish.' If you've never tried a 2-inch-thick pizza, get ready to experience a revelation. The jury might still be out on which take on the deep dish is best, but no one can deny that this gooey, calorie-packed pie is a North River must. This neighbourhood has several local favourites, from Giordano's to Gino's East. Finding your favourite will be an adventure of its own.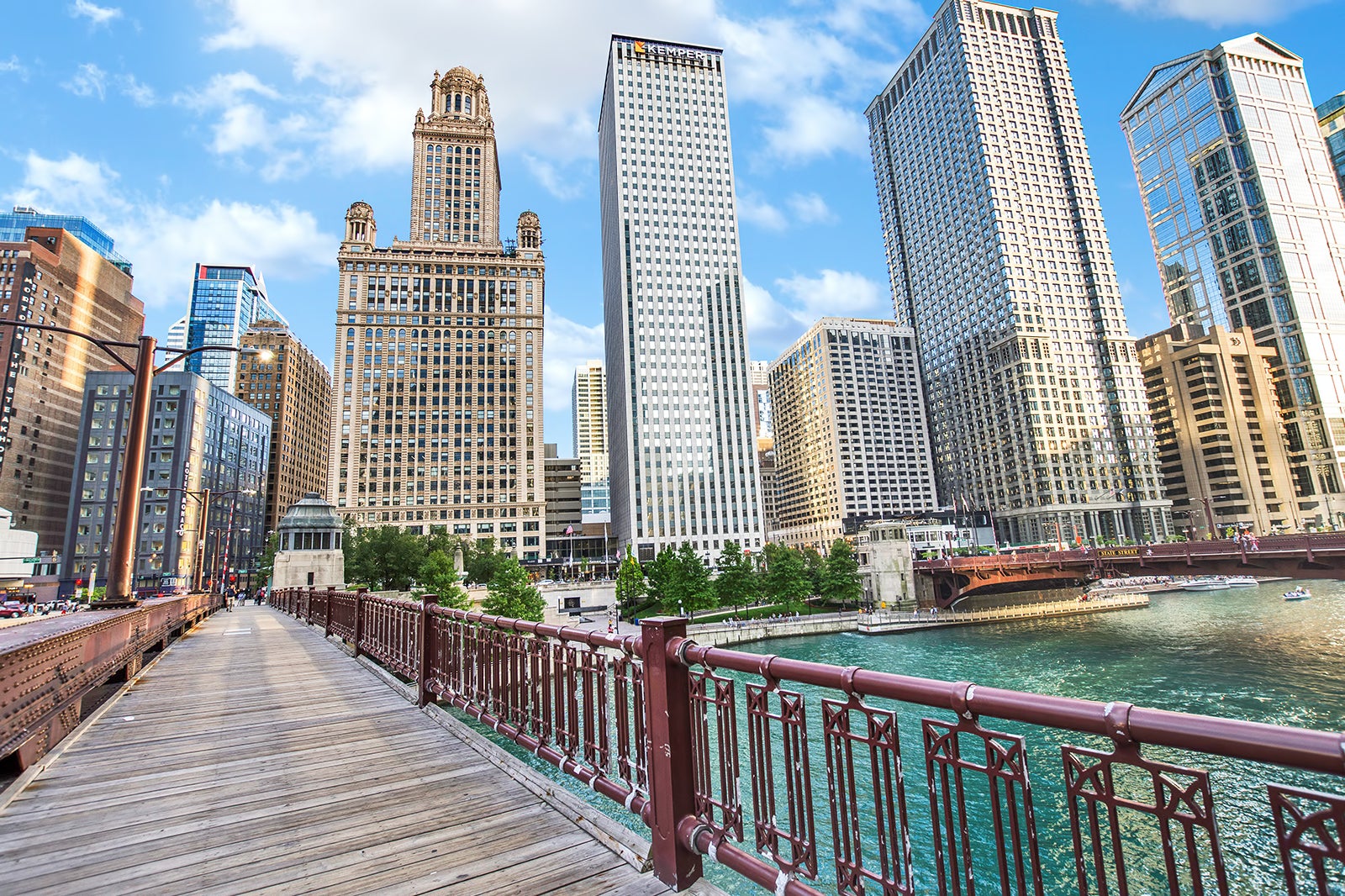 Where to go at night in River North?
River North is known for its speakeasy-style bars and lounges. A favourite is The Drifter – enter through a hidden doorway and find yourself in the early 20th century. But this is not just a speakeasy-type establishment; it's got little bursts of character that keep things interesting. For one, there's always a horror film playing on vintage TVs. Not to mention, the menus look like Ouija boards and decks of tarot cards. Despite the theatrics, The Drifter serves up a reliable night of drinking with crafty cocktails.
Blue Chicago is an authentic, dyed-in-the-wool blues spot where the performers were born and bred in the Chicago blues scene (many are older, local legends). The décor is run-down, and the music doesn't stop. You don't need to be a kind of music expert to appreciate the culture and talent bottled up in this watering hole. If you're not a fan of the blues, you can still enjoy an exceptional cocktail, craft beer, or fine wine.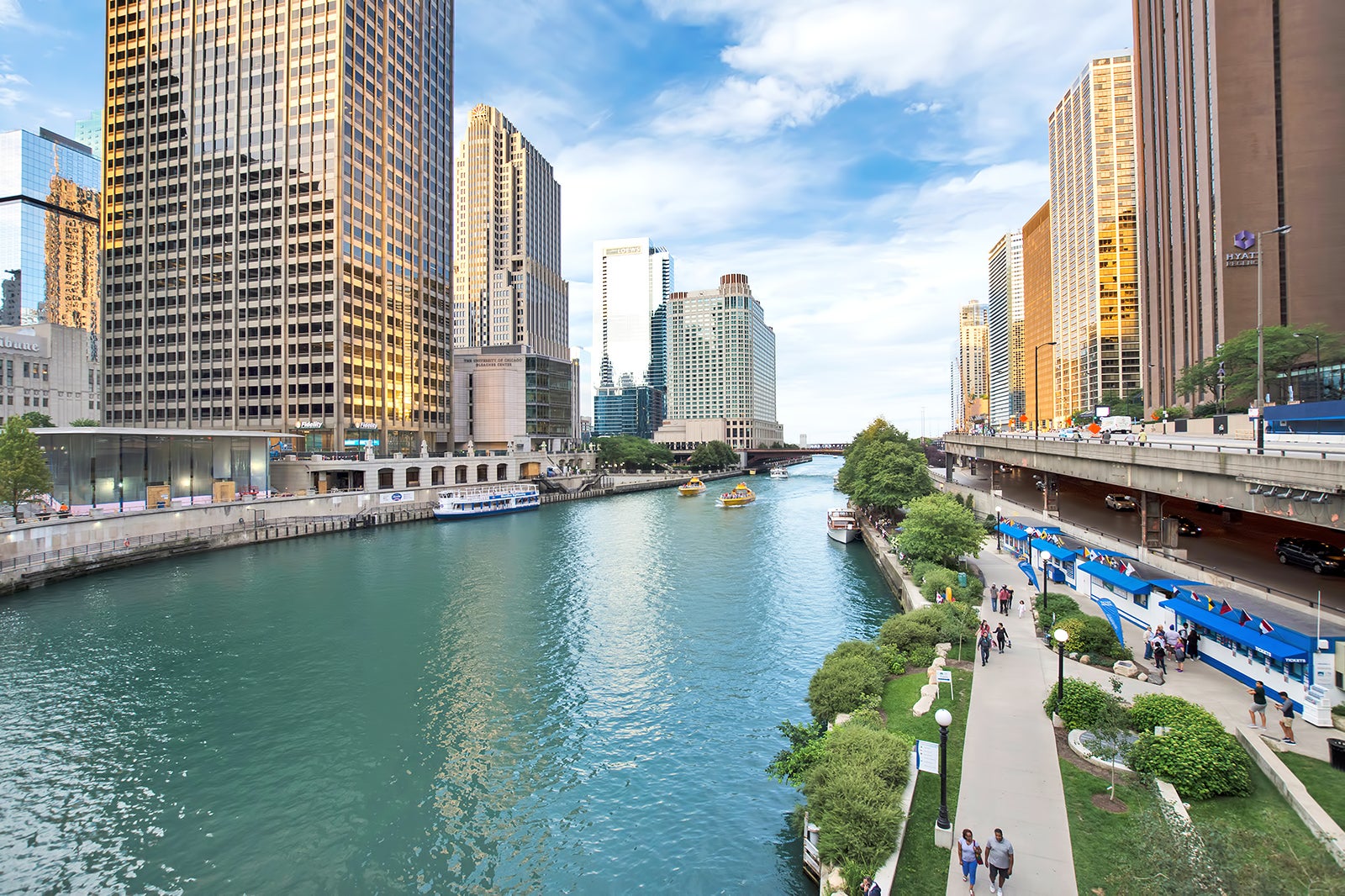 Where to shop and what to eat in River North?
Chicago French Market is a big, diverse market that'll remind you of the city's European ancestors. This one just happens to be a dessert lover's paradise. Once you've gotten through several different types of Chicago cuisine – from plump beef franks to delicate shaved beef – take a gander at all the shapes and sizes the sweat treats come in. Macaroons are just the beginning. If you come at lunch, you'll also enjoy some live music. Why not pick up some souvenirs too?
While you're in River North, make sure to take the Underground Doughnut Tour. There are so many different kinds of doughnuts in this neighbourhood that they made a whole tour dedicated to Homer Simpson's favourite snack. The tour stops by Firecakes and The Doughnut Vault, some of America's best pastry venues, and the creations you'll find go beyond everything you thought a doughnut could be. During the tour, you'll also learn plenty about Chicago history, making this a fantastic way to feed your body and your brain.
Good to know about River North
You can easily reach River North on road trips from outside Chicago via the John F. Kennedy Expressway and Lake Shore Drive. It borders the famous Magnificent Mile and is just half a mile north from downtown Chicago.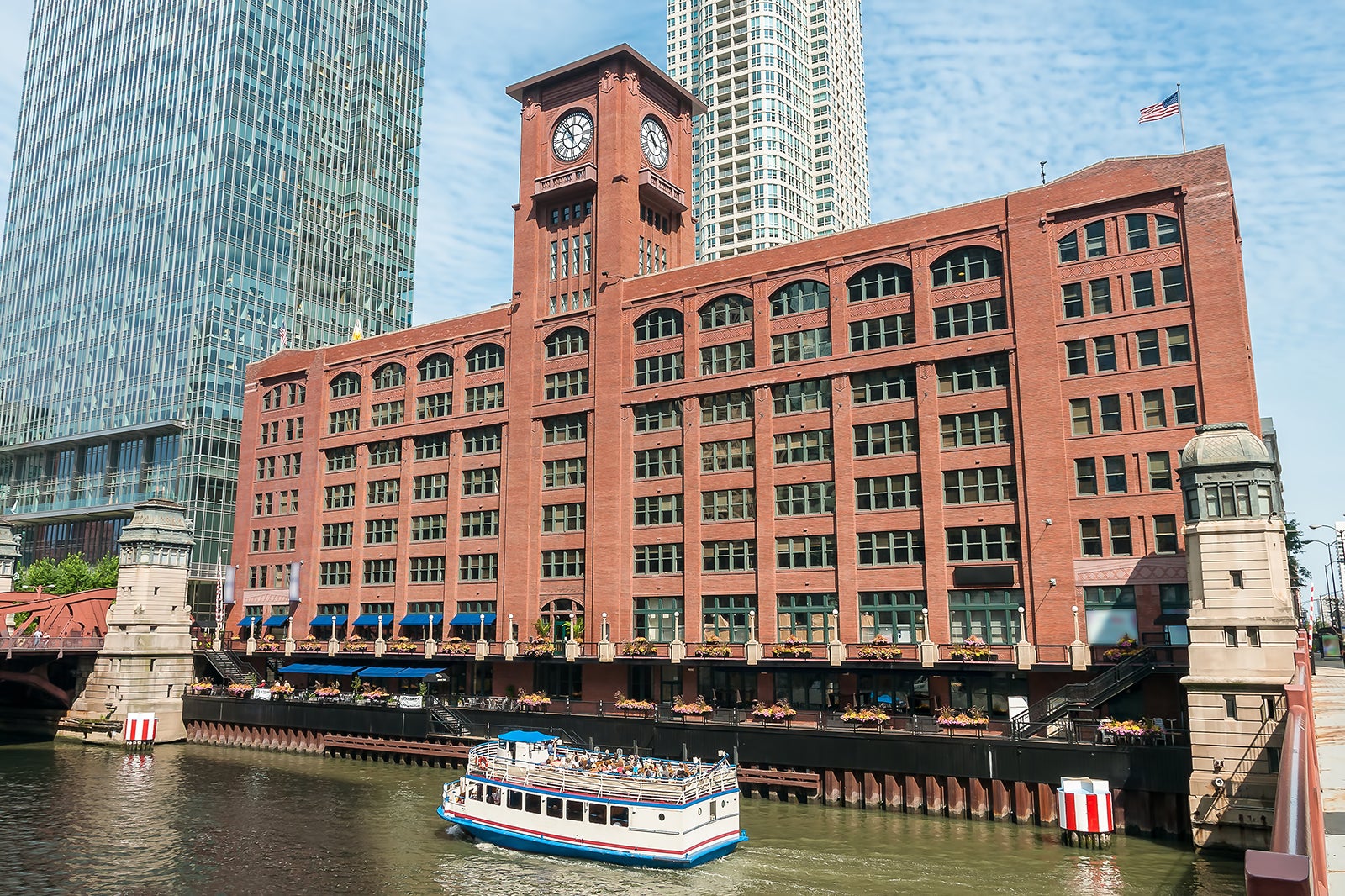 River North in Chicago
Back to top