Promontory Point is a popular viewpoint set within Burnham Park on a peninsula that stretches out into Lake Michigan offering scenic views of the area. It was constructed from landfill in the early 20th century and utilises limestone blocks that lead to a promenade.
Everyone can enjoy a trip to this lookout point as the paths are easily traversable for kids, adults, older people, and those with disabilities. Most people spend about 30 minutes to an hour here, but you can take as long as you'd like to absorb the scenic views.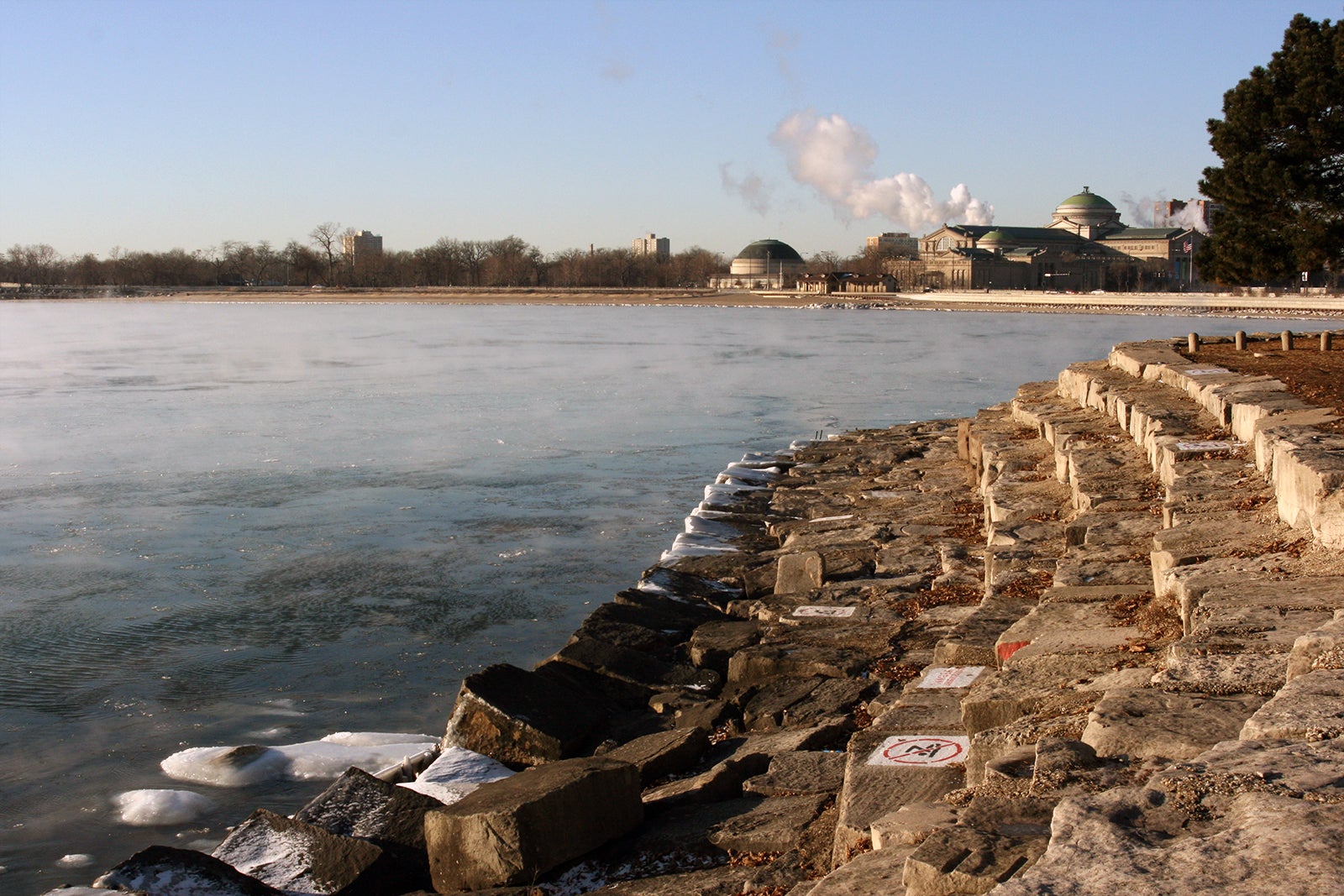 Promontory Point highlights
Aside from the views, one of the most popular aspects of Promontory Point is the revetment, or sloping seawall. It makes it easy to access the surrounding water, which is a popular destination for swimmers, windsurfers, and kayakers in Lake Michigan. The north side of the point essentially functions as a rock beach given the shallow water and sandy lake bottom.
While swimming is always popular around the point, the spring and fall hold special swimming events. No registration is required, and all are welcome to participate in the Swim Around the Rocks events each year. Of course, you could be entertained just by watching.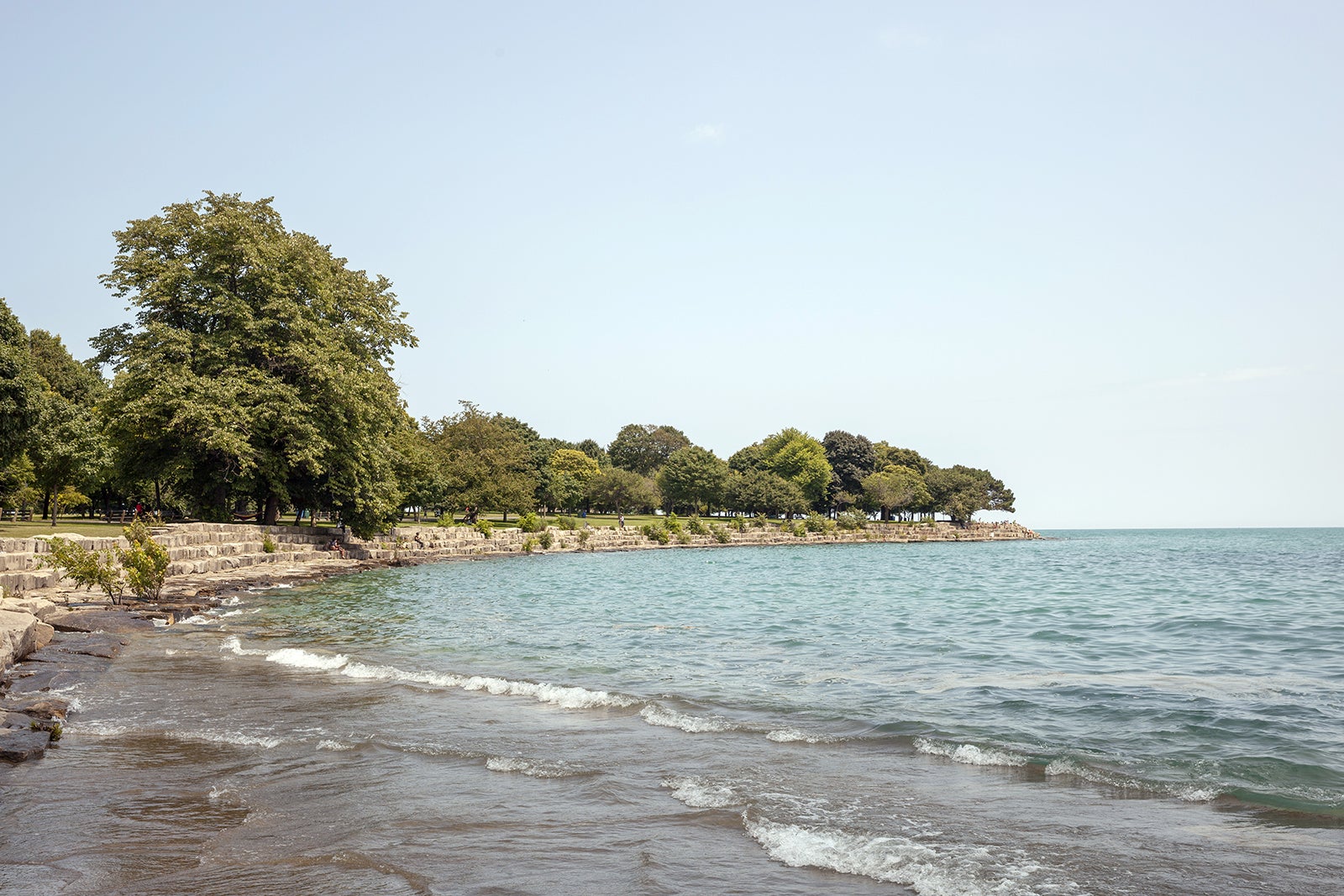 Good to know when visiting Promontory Point
When you're visiting Promontory Point, there are a few things to keep in mind. While you're free to take a motorised boat into Lake Michigan, all motorised boats are prohibited in the buoyed areas around the point. The swimming areas on the north and south sides of the point are also marked with buoys.
Additionally, you'll want to head to the point whenever there's a local fireworks display. The viewpoint is especially popular around Independence Day thanks to its view of Navy Pier. You can also find the Museum of Science and Industry nearby if you're looking to expand your adventure in the area.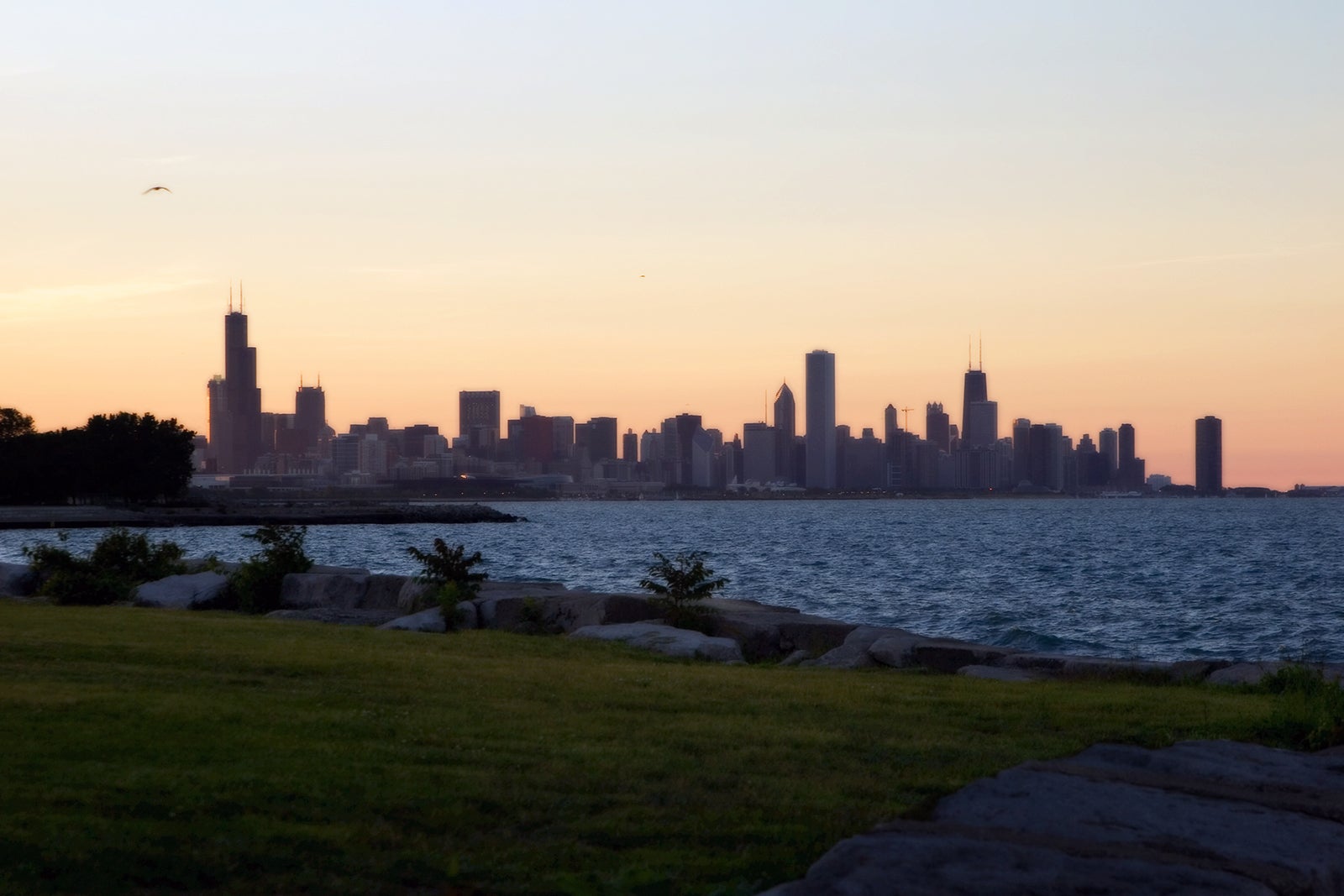 Promontory Point in Chicago
Location: 5491 S Shore Dr, Chicago, IL 60615, USA
Open: Daily from 6 am to 11 pm
Phone: +1 312-742-5369
Why book with Hotels.com?