Northalsted Market Days in Chicago
Visit One of the Largest Midwest Street Festivals
Northalsted Market Days is a 2-day festival in Chicago where you'll find live music, dancing, food, and merchandise, but the festival is primarily focused on the music. The festival takes place on a half-mile stretch of North Halsted Street that's closed to traffic.
Most visitors spend several hours here, but many check the schedule and plan their visit around when their preferred musical artist is playing. Nothing's stopping you, however, from spending both days at the festival. The event is open to everyone, but it has a particularly welcoming atmosphere for LGBTQ+ people.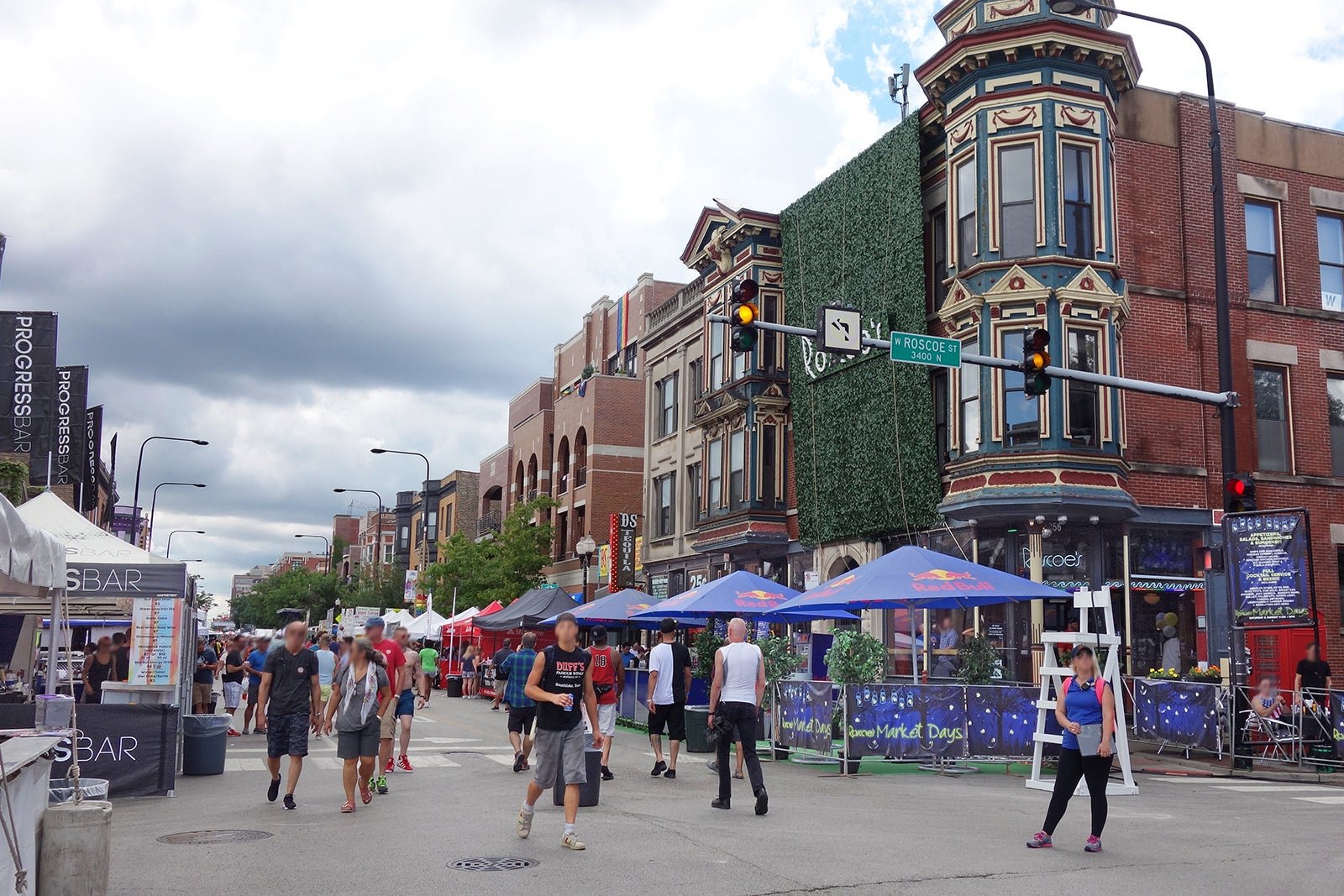 Northalsted Market Days highlights
One of the most impressive aspects of Northalsted Market Days is the number of fun things to do. You'll find 5 stages with live music alongside more than 250 vendors offering art, crafts, food, and drinks. Dancing and DJs are prevalent as well. The bars and restaurants on the street remain open and often stay open late during festival days.
The live music stages host a variety of artists including local musicians and famed artists who tour the world. Some figures who have graced the festival's stages include Aaron Carter, Billie Myers, Exposé, En Vogue, Salt-N-Pepa, Darren Criss, and Joan Jett, amongst many others.
Good to know when visiting Northalsted Market Days
When you visit Northalsted Market Days, there are a few things to keep in mind. Admission is free, but it's suggested that you make a donation of around $10 upon entrance. Additionally, the festival will go on regardless of rain, though severe weather can delay or cancel performances.
Getting to the festival is fairly easy. The Chicago Transit Authority Addison Red Line Station and Belmont Red/Brown/Purple Line Station will put you just a short walk from the festival. Be prepared for security restrictions that will prevent you from taking in large bags, coolers, and outside drinks.
Northalsted Market Days in Chicago
Location: N Halsted St A, Chicago, IL 60613, USA
Open: From 11 am to 10 pm both festival days
Phone: +1 773-883-0500
Back to top