North Branch Trail in Chicago
Venture Along a Fun Bike Trail
North Branch Trail is a popular bicycle trail that stretches 22 miles beginning in Gompers Park in Chicago and reaching all the way to Glencoe. When you ride this trail, you can enjoy a combination of urban splendour and natural surroundings.
The trail is fairly easy to navigate, so all sorts of people can find fun here including inexperienced riders. If you plan on riding the entire length of the trail, it'll take you about an hour and 40 minutes or so. Plan on doubling that time if you're going to ride back as well.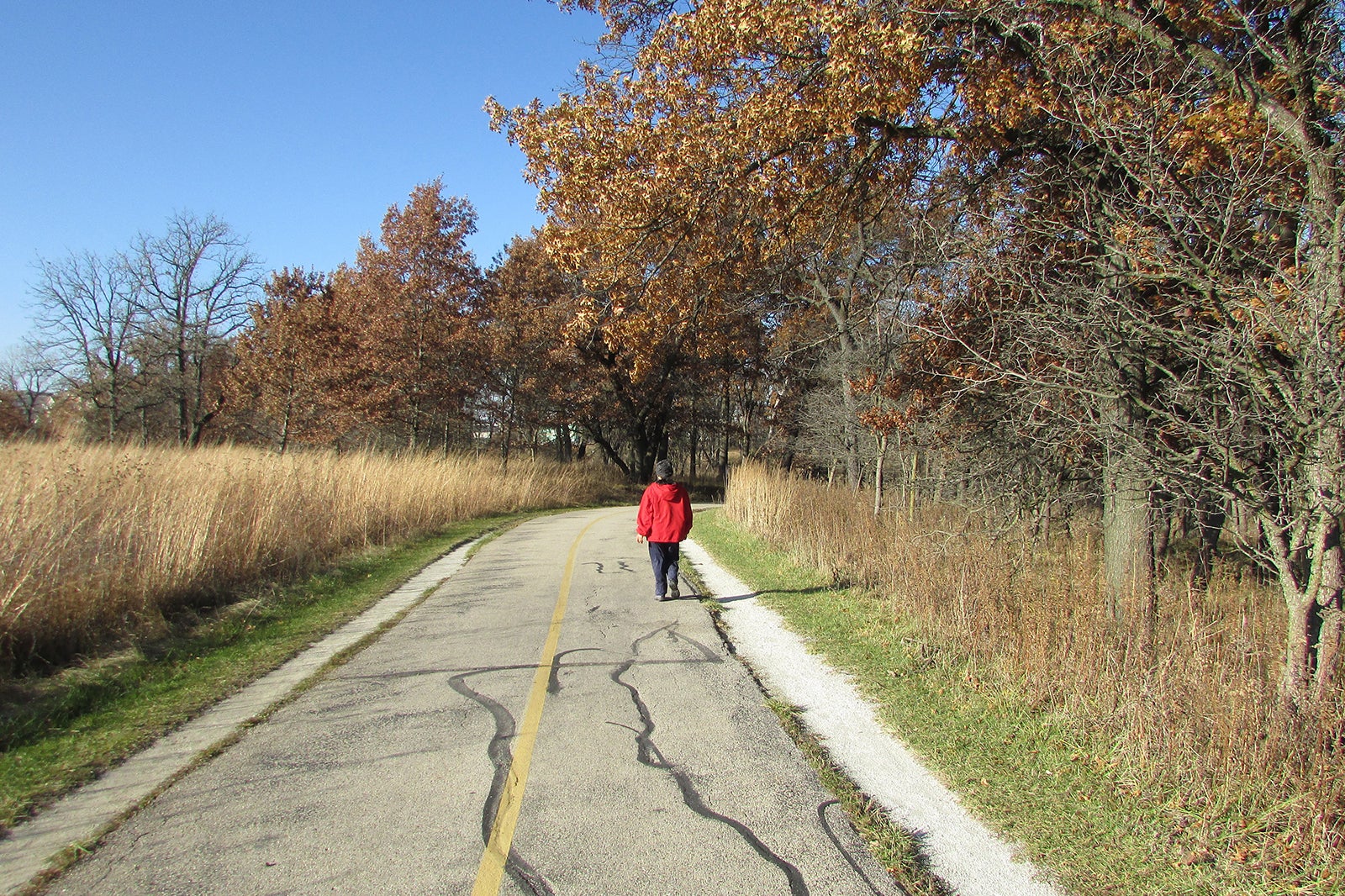 North Branch Trail highlights
When you're riding along the North Branch Trail, you can enjoy a varied array of surroundings. You'll find yourself amongst city streets when you set out, but that quickly turns into tranquil forests with the sounds of the city left behind. In fact, it's common to see wildlife like deer along the trail after exiting the city.
When you reach Tower Road, you'll notice that the trail splits. It loops around the Skokie Lagoons, so you can enjoy a close look at this impressive conservation effort. Additionally, you'll find an equestrian facility at Golf and Harms roads.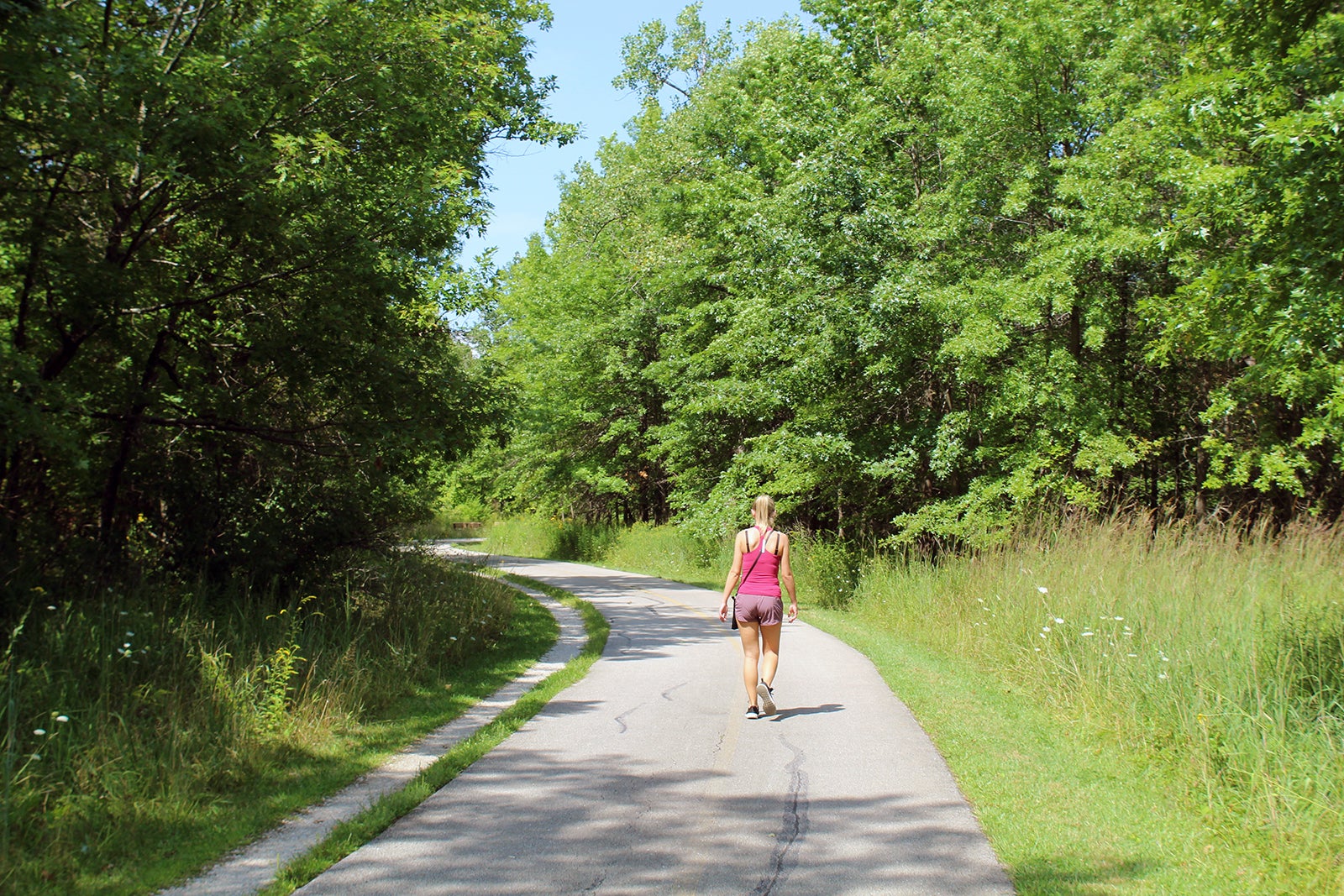 Good to know when visiting North Branch Trail
While this is primarily a bike trail, you don't have to ride a bike to enjoy it. You're free to walk or jog if you like. The trail is pet-friendly as well, though you have to keep dogs on a leash if you bring them along.
Getting to the trail is fairly easy. Parking around the northern trailhead can be found near Green Bay Road, while the southern trailhead is in Gompers Park with parking in nearby Cicero. Metra can also get you close via the Morton Grove, Edgebrook, and Forest Glen stations.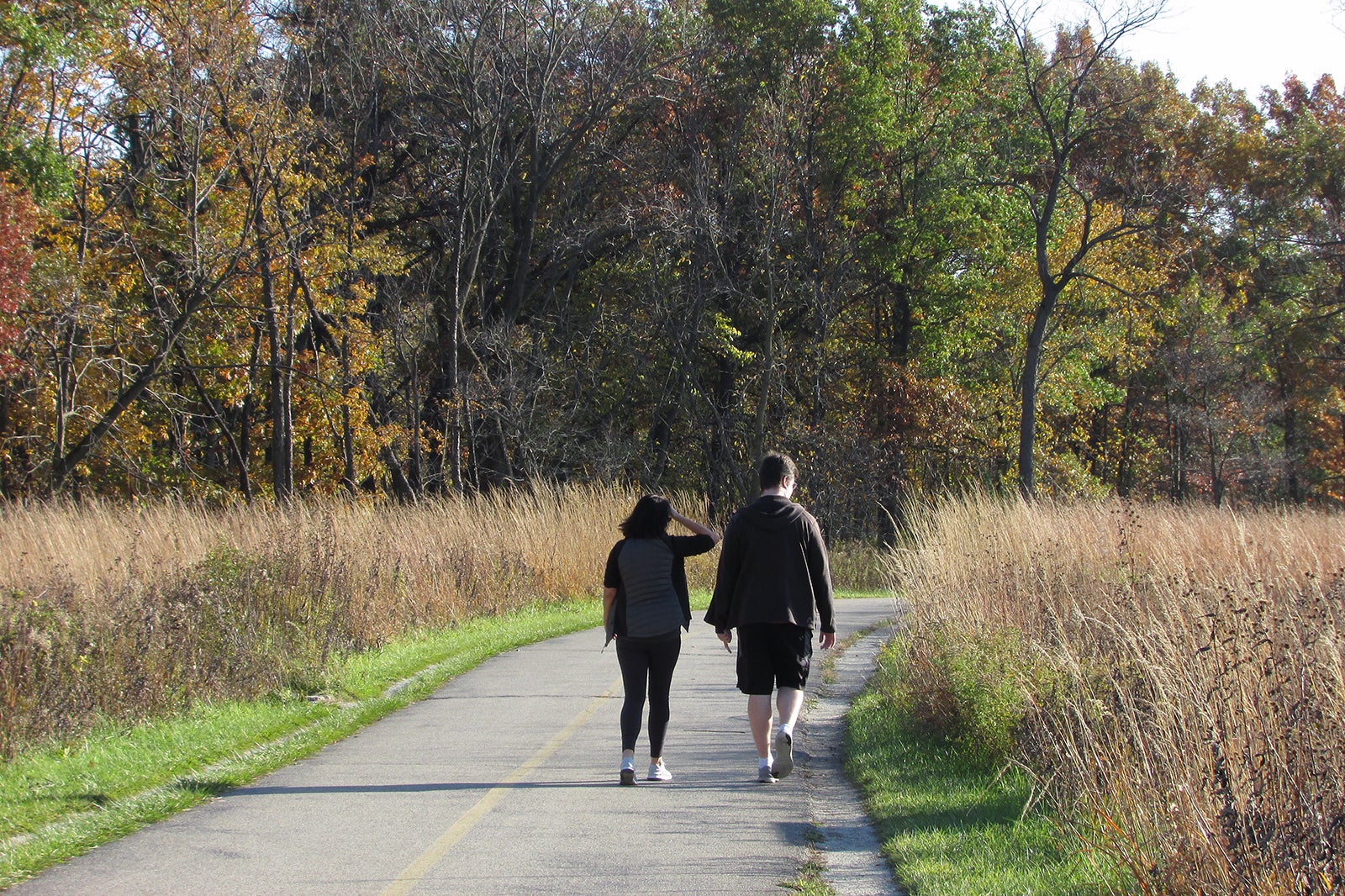 North Branch Trail in Chicago
Open: Daily from sunrise to sunset
Back to top