North Avenue Beach is part of Chicago's greater Lincoln Park, stretching across more than 22,000 square feet and offering beach activities and nearby trails. The beach is perfect for a day spent lounging shoreside or taking a dip in the water. Besides your typical lake activities, there are trails nearby for biking, and you'll find vendors to rent kayaks, lounge chairs, and more.
For other relaxing ways to spend a day, check out a yoga class at Sun and Moon Beach Yoga, which hosts a variety of classes, such as sunrise and sunset flows. For snacks and sandwiches, check out local eats like Castaways Bar and Grill.
North Avenue Beach in Chicago - one of the highlights of 13 Things to Do with Your Family in Chicago and 10 Free Things to Do in Chicago (Read all about Chicago here)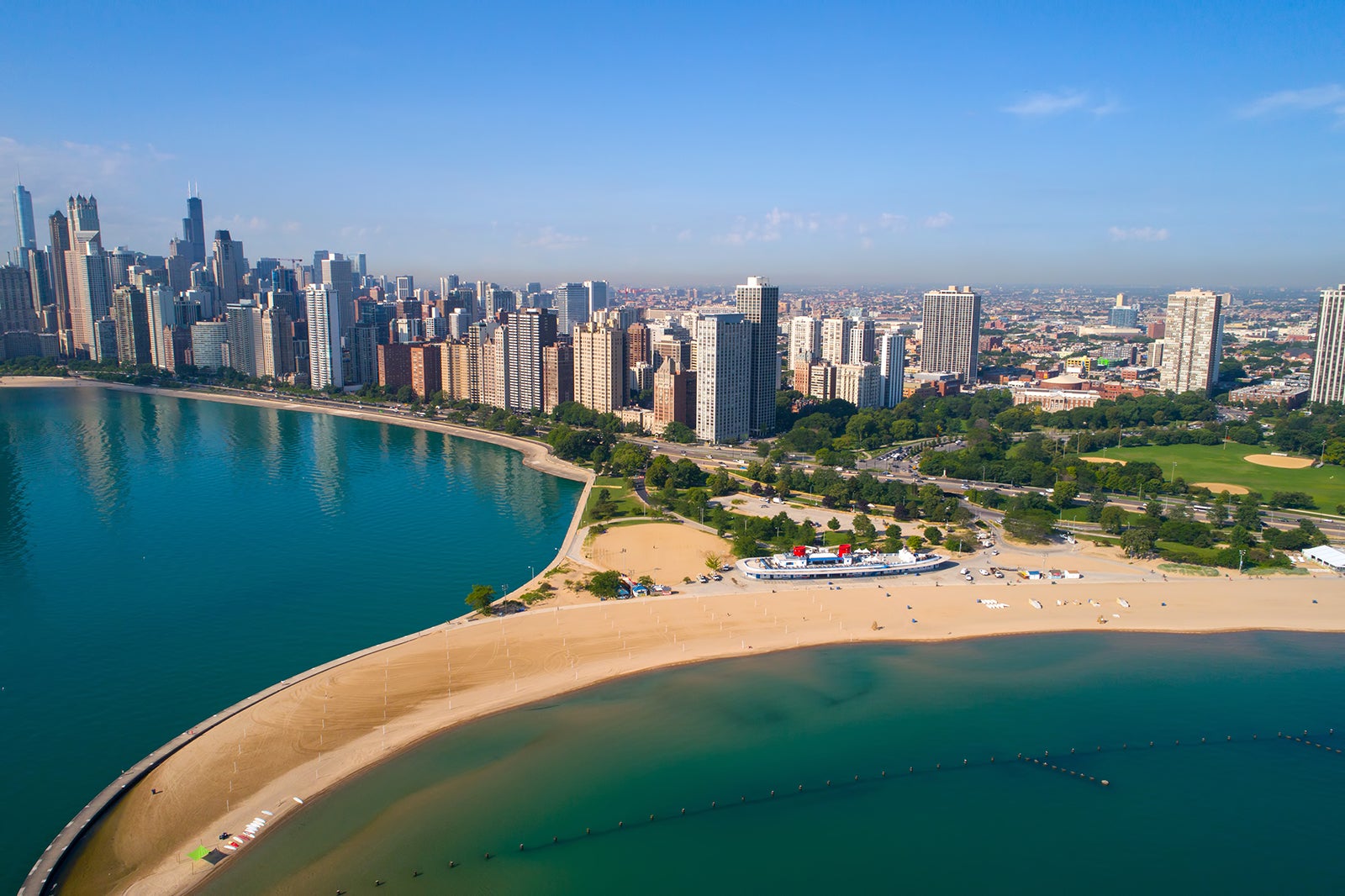 Highlights of North Avenue Beach
Originally commissioned as part of President Franklin Delano Roosevelt's New Deal in 1934, Lincoln Park was funded by the Works Progress Administration. In the 1830s, the parkland was originally a public cemetery, but it was recognised as a health threat since it was a lakeside burial ground.
Today, the park is known for North Avenue Beach and the Beach House, which was designed by Emanuel V. Buchsbaum in the new art moderne style and constructed to echo the design of a ship. The original frame, built in 1940, was demolished because it became so deteriorated, but the new structure, built in 1999, mimics the original.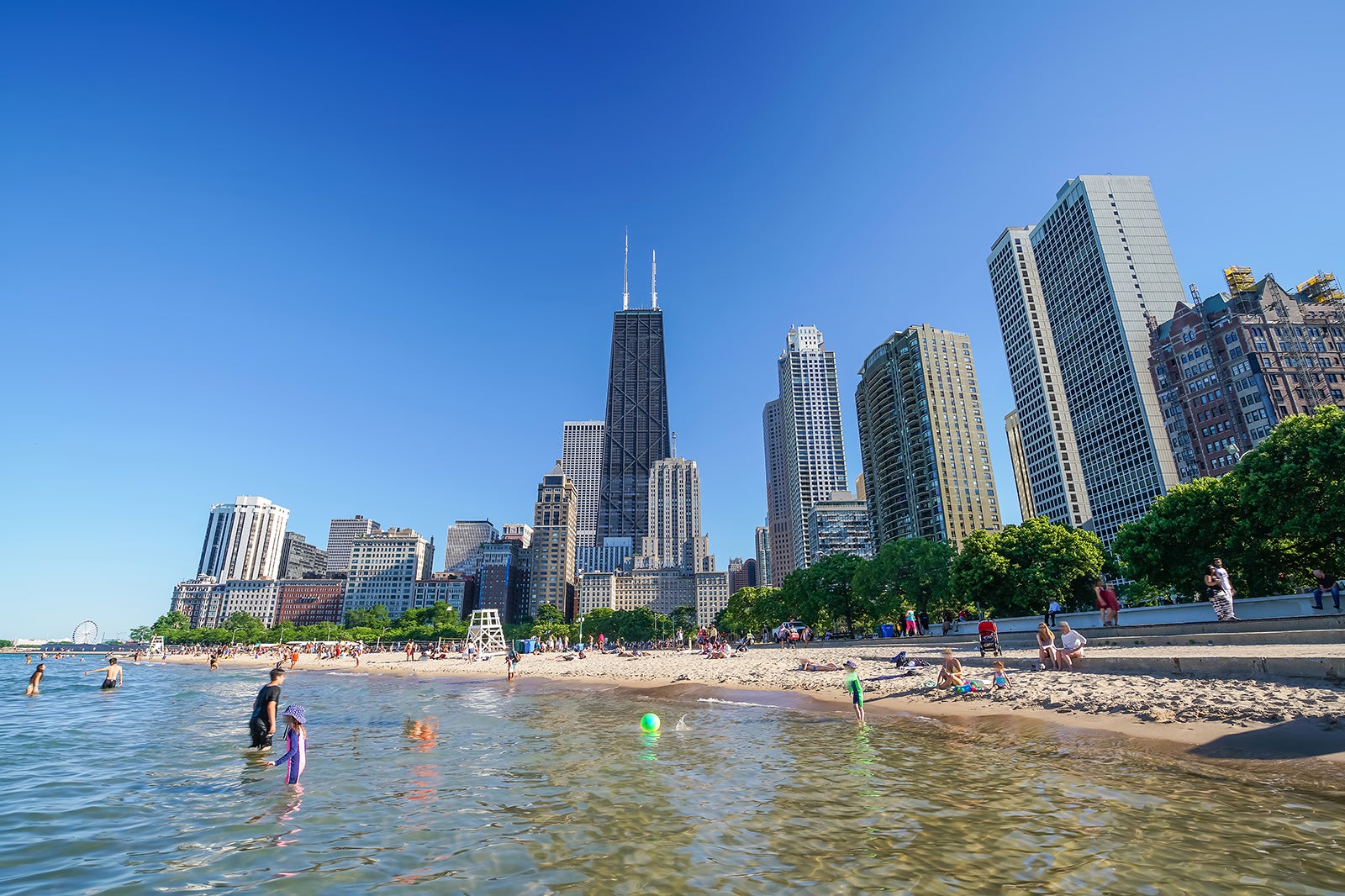 Good to know about North Avenue Beach
Dogs are not allowed on North Avenue Beach. Bicycling, skateboarding, and rollerblading are not permitted on the accessible beach walks. If you'd like to bring along your kayak, canoe, nonmotorized boat, or paddleboard, you can access the Lake Michigan Water Trail inside the "hook" at the southern end of the beach. Kiteboarding is not permitted here.
If you're in the mood for a little shopping or some souvenirs, nearby vendors sport a variety of items such as clothes, sundries, and the popular Havaianas Sandals. Parking is available for visitors of North Avenue Beach in paid lots.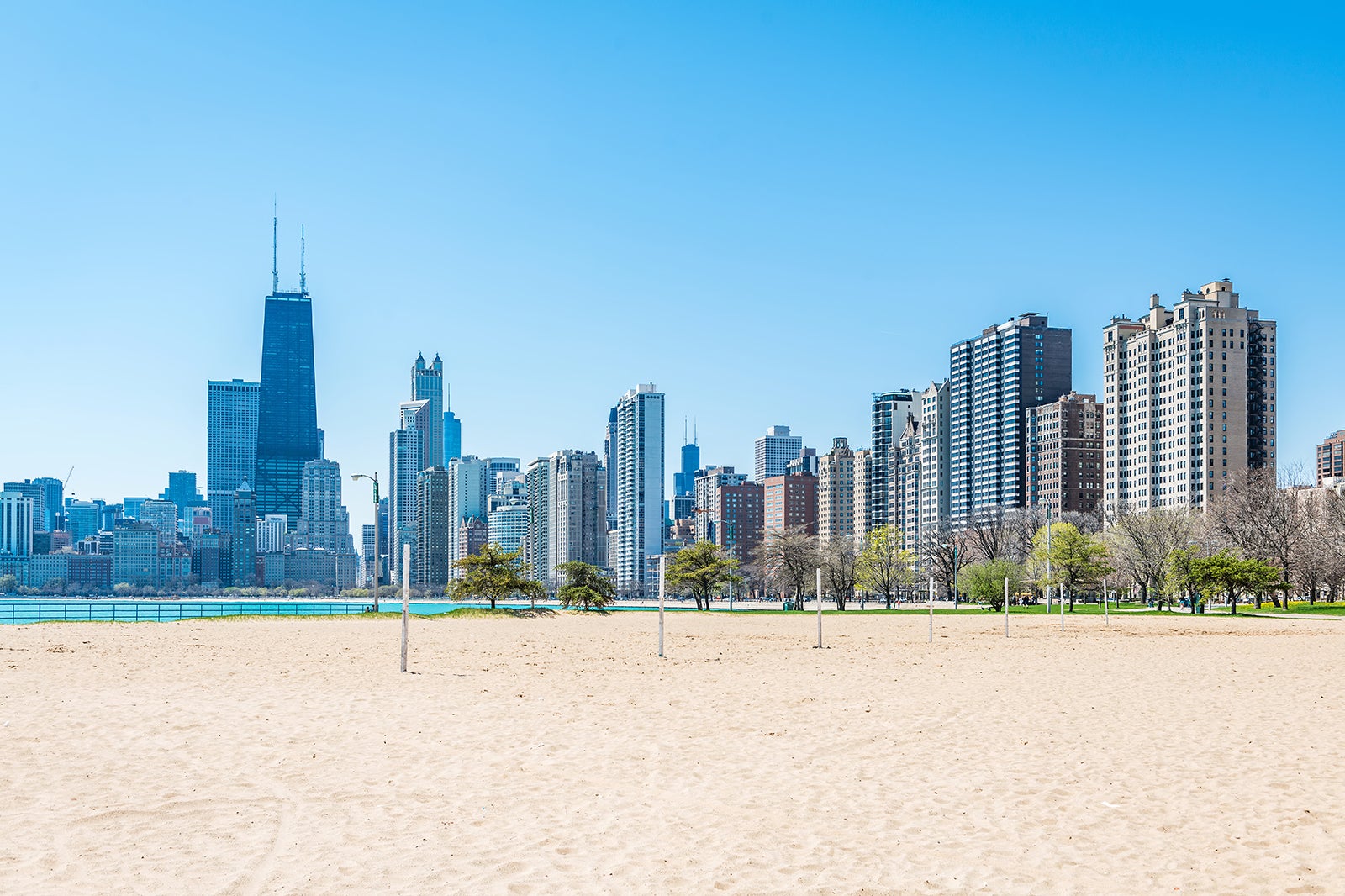 North Avenue Beach in Chicago
Location: 1601 N Lake Shore Drive, Chicago, IL 60611, USA
Phone: +1 312-742-5121
Back to top