Nolita in downtown Manhattan is an upscale and sought-after neighbourhood in New York. Once part of Little Italy, Nolita has formed a distinct identity known for designer boutiques, art galleries, and laid-back cafés.
Nolita's cobblestone streets present an old-school NYC vibe uncommon in the 21st century. With roadways that receive fewer car traffic than most of Manhattan, Nolita allows eateries to include outdoor seating. Many fashion boutiques and jewellery shops call Nolita home to make this one of Manhattan's most popular shopping districts.
Unlike its Little Italy and SoHo neighbours, Nolita treats visitors to a more reserved vibe. Its narrow, tree-lined streets offer an elegance that sometimes makes you forget you're in Lower Manhattan. Several celebrities have embraced Nolita and once lived in the trendy district. Past residents include David Bowie, Martin Scorsese, John Mayer, and Vanessa Carlton, who penned the song Nolita Fairytale.
Nolita in New York - one of the highlights of 8 Best Places to Go Shopping in New York (Read all about New York here)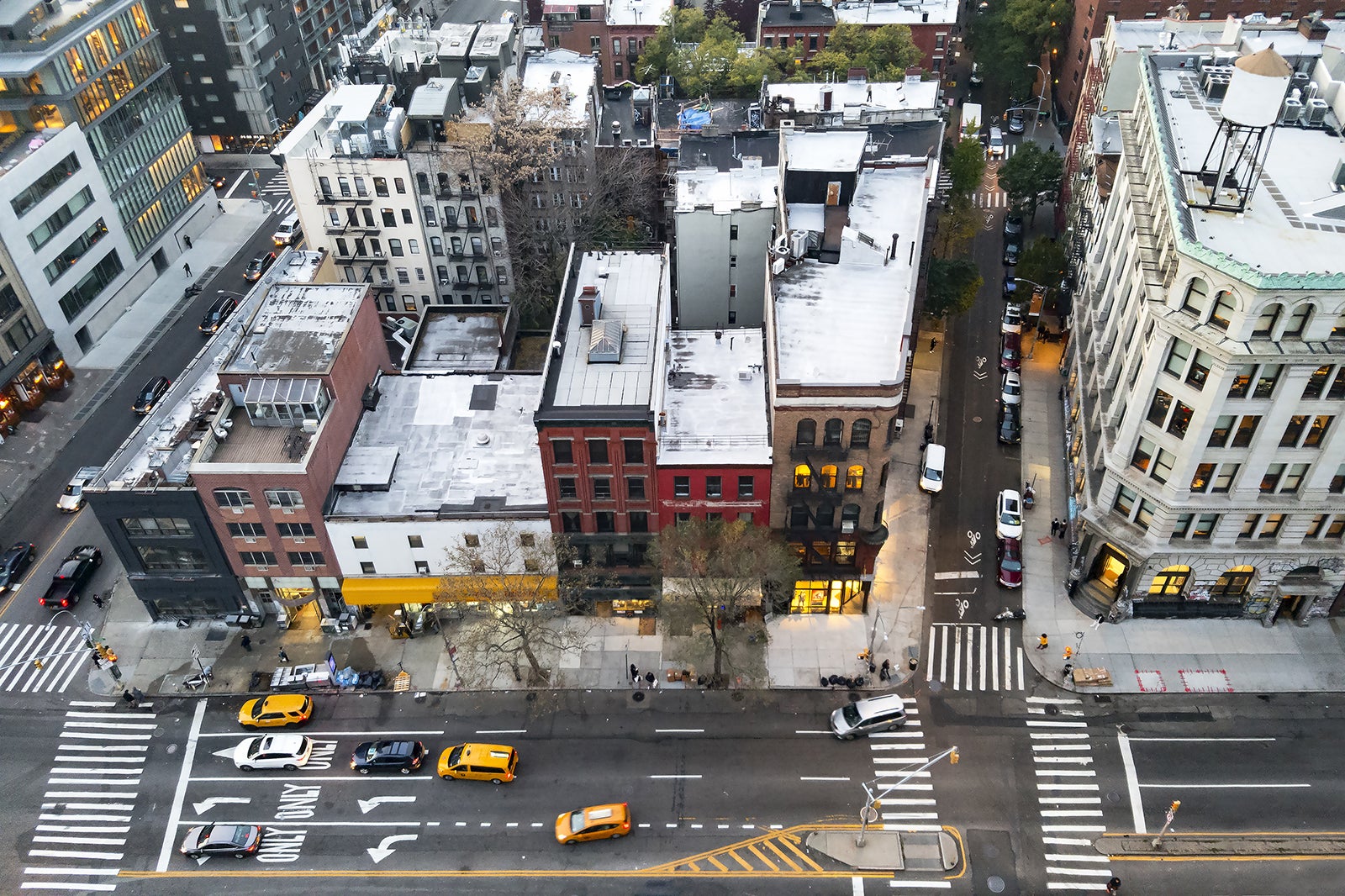 What are the highlights and features of Nolita?
Nolita gives you the best of both worlds with its downtown location and cosy, charming atmosphere. While most of Manhattan has a rushed pace, things slow down in Nolita, and you can take a breather.
Clothing boutiques, art galleries, and vintage shops line the streets, and the district has a thriving food scene. Casual residents frequent their favourite sidewalk cafés, stylish bars, and hip eateries. Nolita has a rare laid-back attitude for Manhattan, and it's a great place to strike up a conversation with locals.
Much like its relaxed daytime vibe, Nolita's nightlife scene is calmer than its downtown counterparts. Instead of pulsating nightclubs, you'll find chill spots to grab a glass of wine or a refreshing cocktail. Before nightfall, stroll up and down Nolita's 4 blocks to admire street art adorning the brick walls. The bright-coloured murals complement the artistic spirit and family-like charm of the community. That artsy vibe resonates on street corners during weekends as local talents sell handmade artwork and jewellery.
What to buy and where to eat in Nolita?
Nolita has transformed into one of Manhattan's premier shopping districts with trendy shops around every corner. Recognised brands and independent retailers give shoppers a wide variety of discoveries in the world of fashion. In addition to designer clothing, Nolita has boutiques that produce home accessories, outdoor gear, shoes, jackets, skincare, and more. Pop-up art galleries spice up the scene by entertaining visitors with lively sidewalk shows.
Food is another characteristic that defines Nolita, and the district has some of Manhattan's most desirable eateries. Nolita draws inspiration from its Little Italy neighbour but retains its casual atmosphere for a quiet dinner. Emilio's Ballato is a mainstay Italian restaurant whose wall adorns with past celebrity visitors. Parm delights customers with traditional Italian American sandwiches like chicken cutlets and eggplant parm. Restaurants such as the Japanese-influenced Cocoron and Mexican-inspired Tacombi add variety to Nolita's food scene.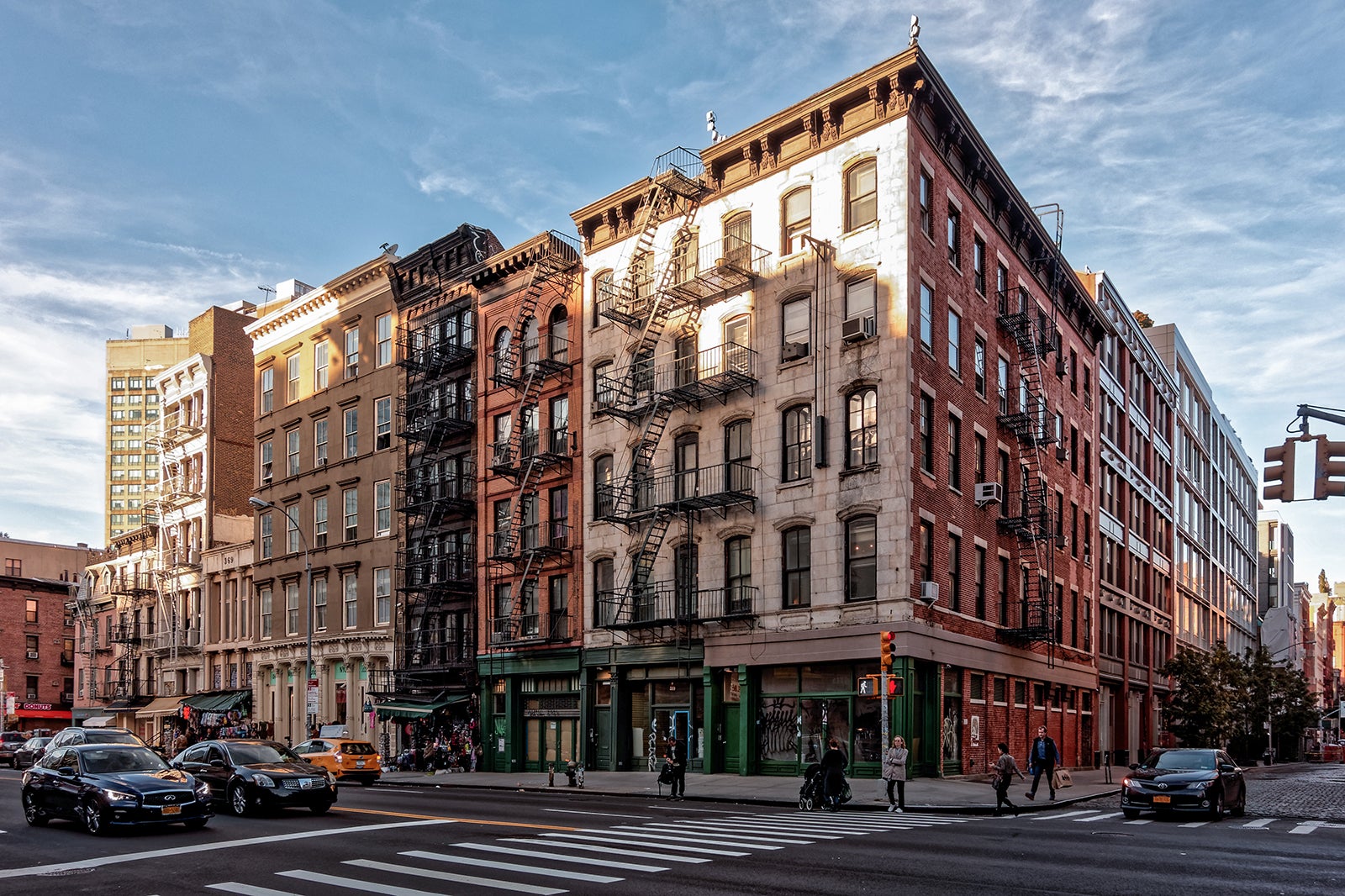 What's good to know about Nolita?
Nolita is wedged between SoHo, NoHo, Little Italy, and Chinatown and can be easy to miss for first-time NYC visitors. Since Nolita is only 4 blocks wide and relatively free of car traffic, you could walk by its boundaries without realising it.
Houston Street is a convenient base to start exploring every inch of Nolita. Houston Street marks the northern boundary, with the intersections at Lafayette Street and Bowery marking the eastern and western borders. Once you stroll past Broome Street, you'll wander into Little Italy.
Thanks to its central location in downtown Manhattan, Nolita is accessible from numerous MTA subway stations. The most convenient stops are the Broadway-Lafayette St Station via the B, D, and F lines and the Bowery Station via the J and Z lines. One of Nolita's most historic attractions is St. Patrick's Old Cathedral at the intersection of Prince, Mott, and Mulberry Streets. Constructed in the early 1800s, the parish church was the former seat of the Archdiocese of New York.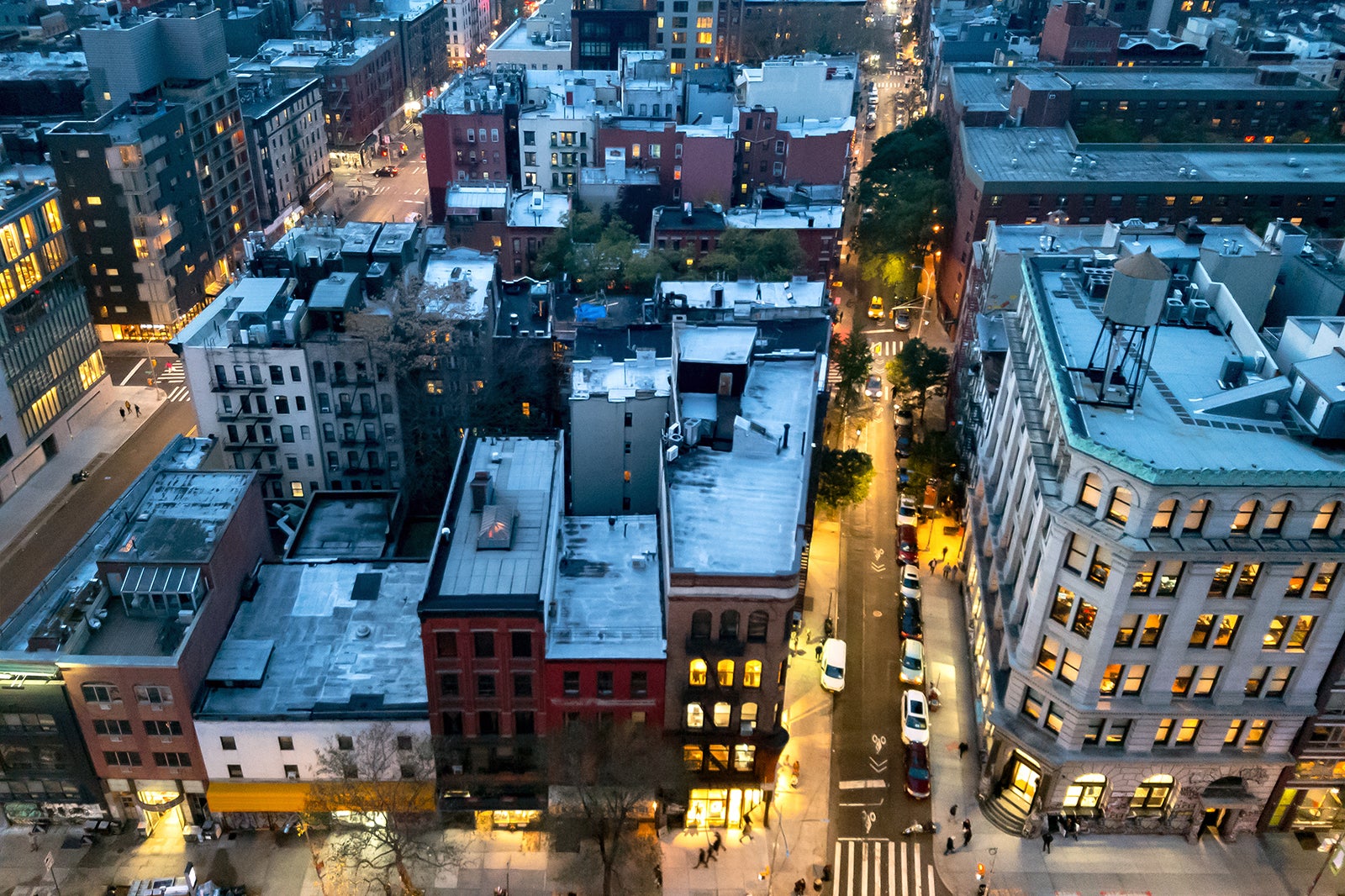 Nolita in New York
Back to top