Newark Liberty International Airport
The 1st Commercial Airport to Serve the New York Metro Area
Newark Liberty International Airport (EWR) is the oldest of 3 major airports serving New York City. The airport is one of the major hubs for United Airlines, and the airline carries most passengers through the airport. EWR serves more than 30 airlines and an international gateway to New York.
Newark Liberty International Airport is around 18 miles southwest of New York's borough of Manhattan.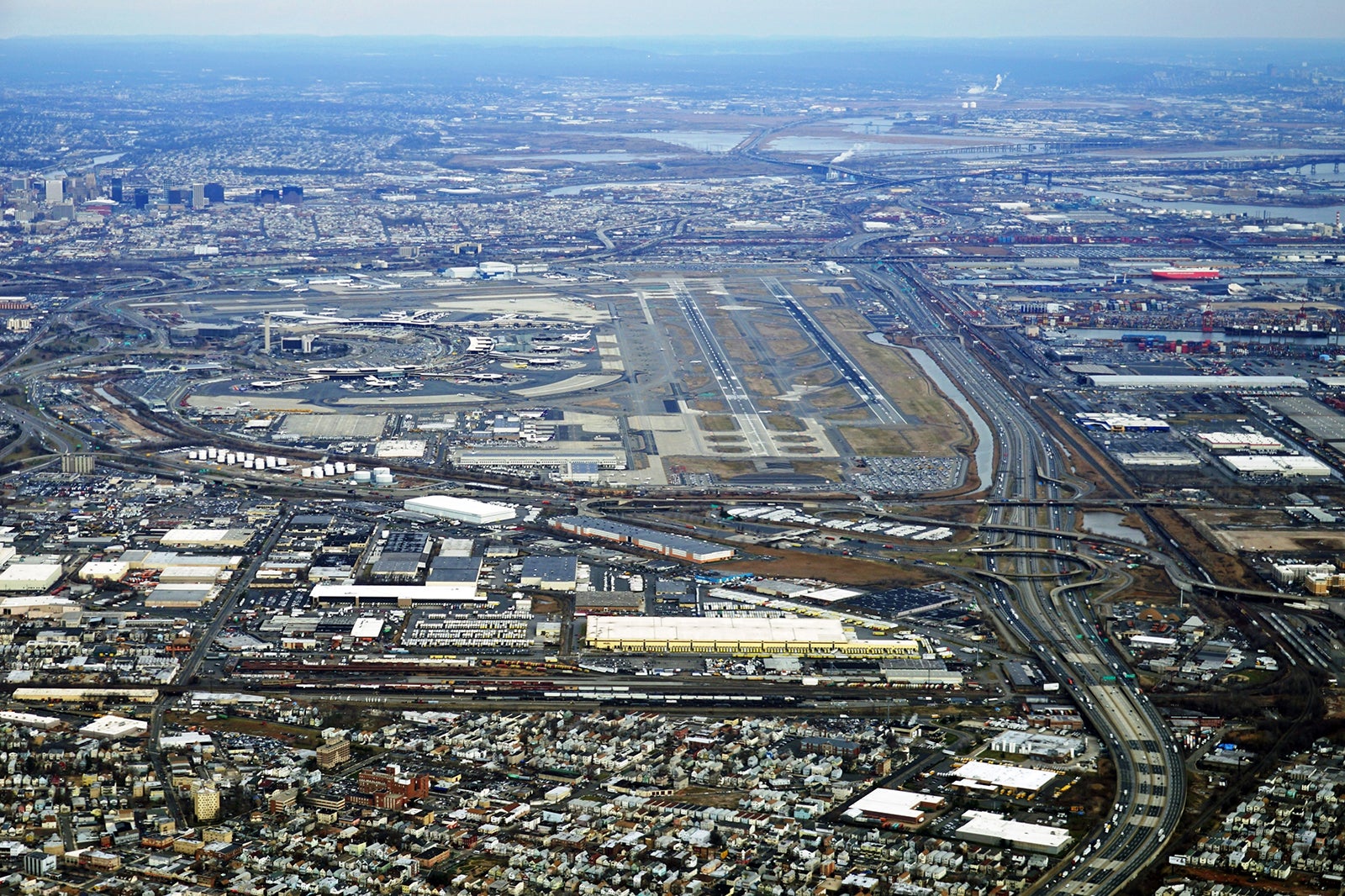 A brief history of Newark Liberty International Airport
On 1 October 1928, Newark Metropolitan Airport became the 1st major airport to serve New York City. Despite being across the Hudson River, the airport is only 18 miles from Midtown Manhattan. Newark's convenient New Jersey location quickly helped it become the world's busiest commercial airport. It held the illustrious title until fellow New York City airport LaGuardia opened in 1939. With airlines ditching Newark in the 1940s, the US. Army utilised the facility for logistics operations during WWII.
In 1970, the facility was renamed Newark International Airport and rapidly expanded the following decade. Transatlantic flights between Newark and London in the 1980s made the airport a viable competitor as NYC's international gateway. In 1996, the monorail system connected its 3 terminals and eventually expanded to Amtrak's Northeast Corridor to access rail transit.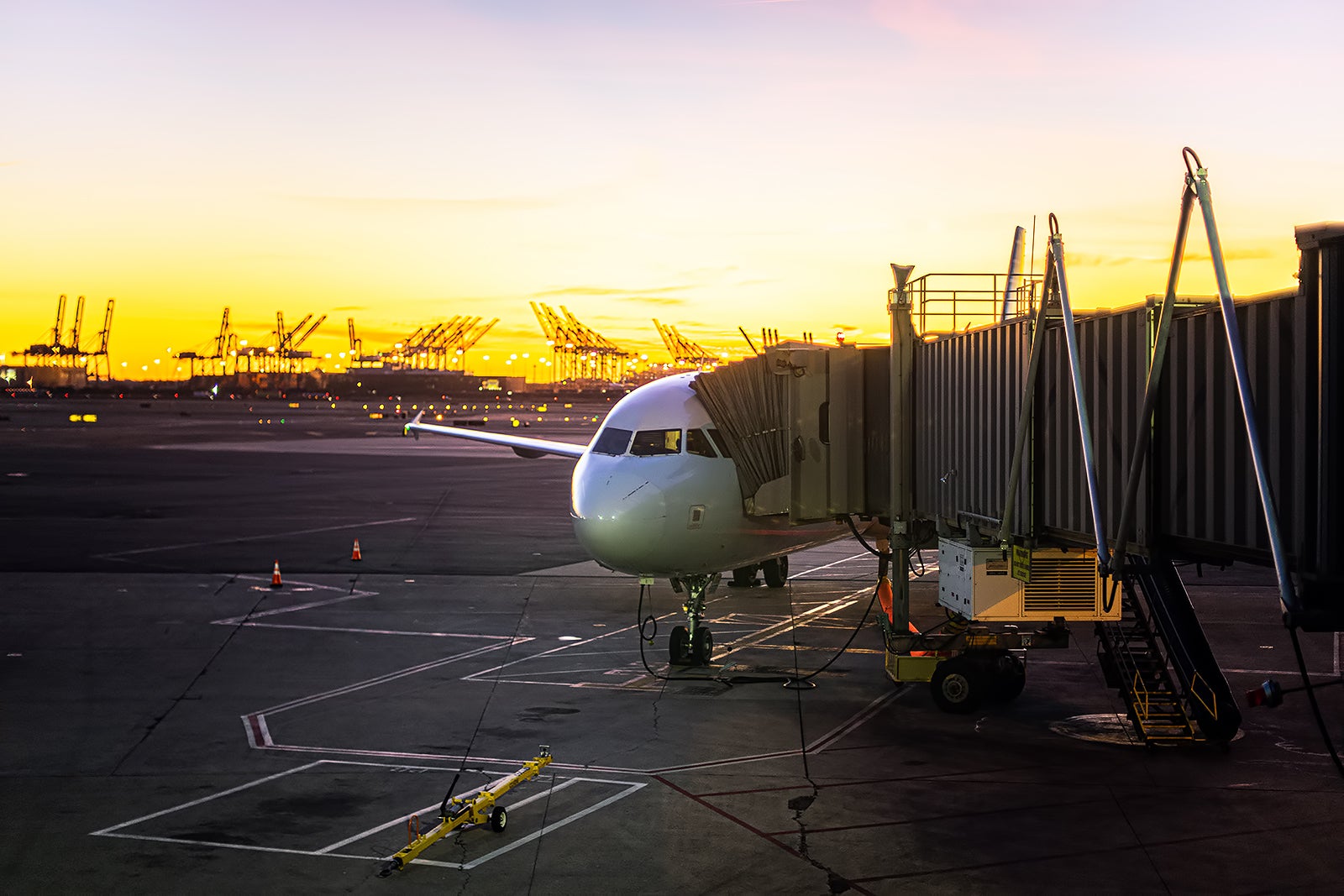 What are the highlights of Newark Liberty International Airport?
Although Newark is just over half the size of John F. Kennedy International Airport (JFK), it has nearly as many flights. It's one of the world's 50 busiest airports and among the largest hubs for United Airlines.
Newark Liberty International Airport consists of 3 terminals: Terminal A, B, and C. Terminal A has 3 concourses and operates flights strictly within the United States and Canada. Terminal B also has 3 concourses but serves international passengers. The facility has 15 gates for international arrivals and hosts numerous airline lounges. United Airlines is the sole operator of Terminal C for its domestic and international flights.
Daily and long-term parking lots are accessible on the AirTrain or shuttle bus. Terminals A and B share a large short-term parking lot, while a smaller lot serves Terminal C.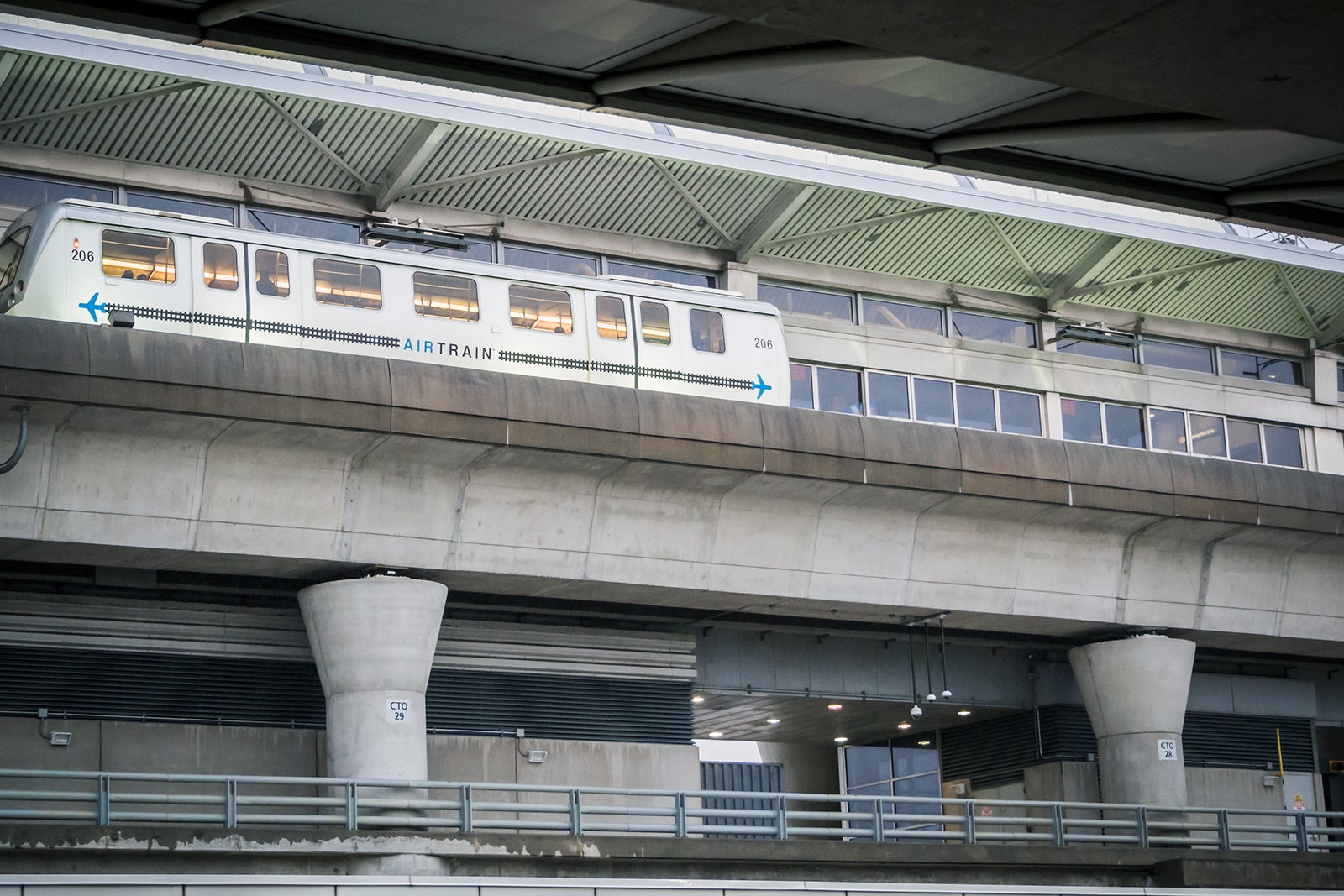 Good to know about Newark Liberty International Airport
Terminal A has a variety of shops and restaurants in the rotunda of each concourse. Concourse A2 hosts the United Club, while the American Admiral Club is at Concourse A3. Passengers needing to ride the United Shuttle Connection will find the bus near gate A28.
Terminal B has 3 security checkpoints due to many international arrivals in each concourse. The facility has plenty of restaurants, cafés, and bars for refreshments around your flight. It also has duty-free shops, several restroom areas, and Travelex Currency Exchange. Some of the lounges here include Art & Lounge, Lufthansa Senator/Business Lounge, Delta Sky Club, and Virgin Atlantic Lounge.
Just past a security checkpoint, Terminal C has a spacious United Polaris Lounge and Meditation Room. Each concourse has tons of food options, and you'll find multiple United Customer Service Centres. D_Parture Spa helps you relax with a massage treatment, while electronic stores sell accessories for your devices.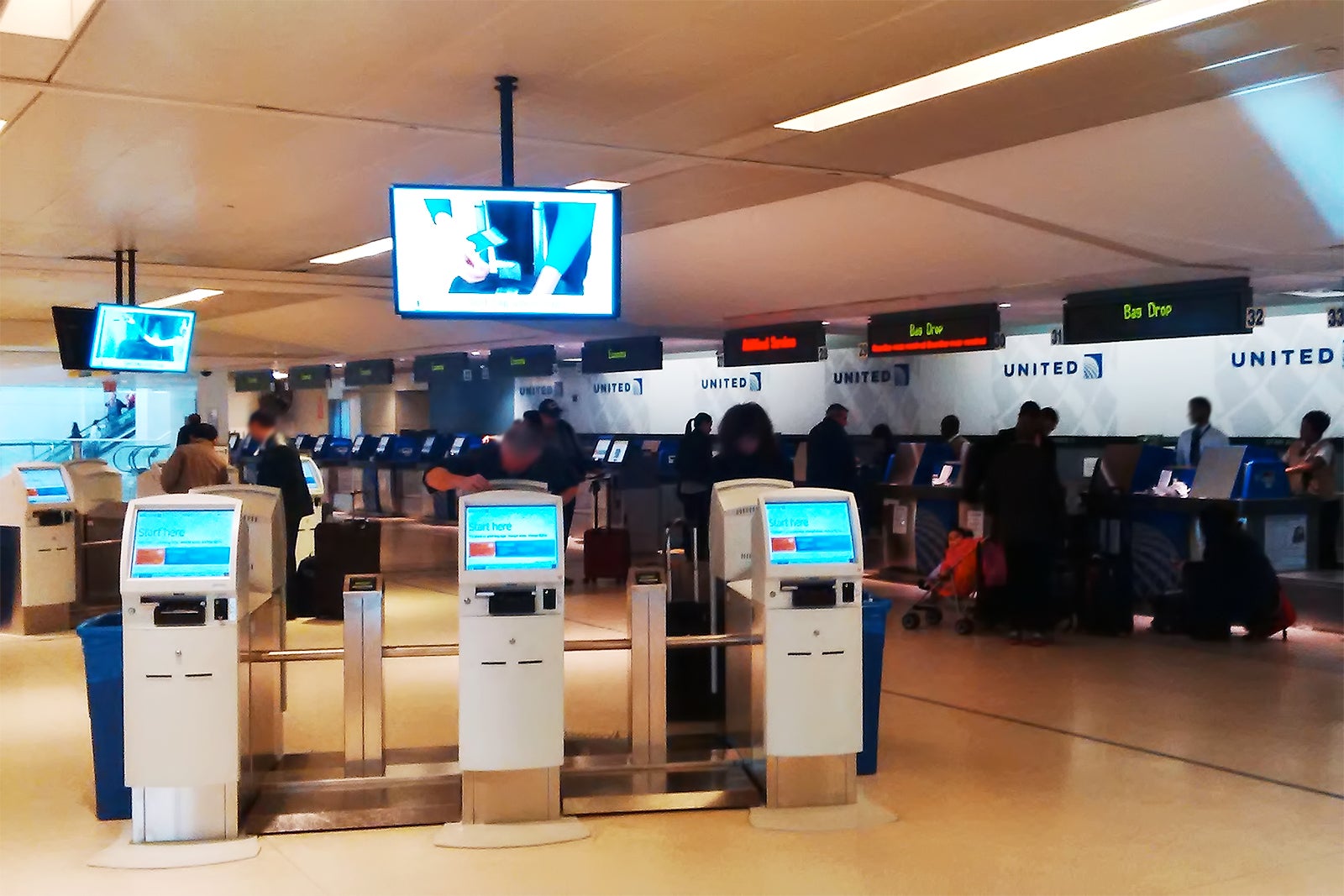 How to get to and around Newark Liberty International Airport?
Getting to Newark is simple due to connections provided by AirTrain Newark. About 10 minutes from the terminals, the Newark Liberty International Airport Station is the best place to make connections. The train station lets you travel to or from the airport via NJ Transit, PATH, and Amtrak. AirTrain Newark's fee comes with your ticket, so you won't have to purchase 2 tickets. Once at the airport, the AirTrain stops at terminals, rental car facilities, and parking lots.
To transit between terminals, you must use either the AirTrain or shuttle buses. You're unable to change terminals by foot since they're not physically connected. If you change terminals via the AirTrain, you'll need to re-clear security before departure. United Airlines offers a courtesy shuttle bus for domestic travellers to transit between terminals without re-clearing security.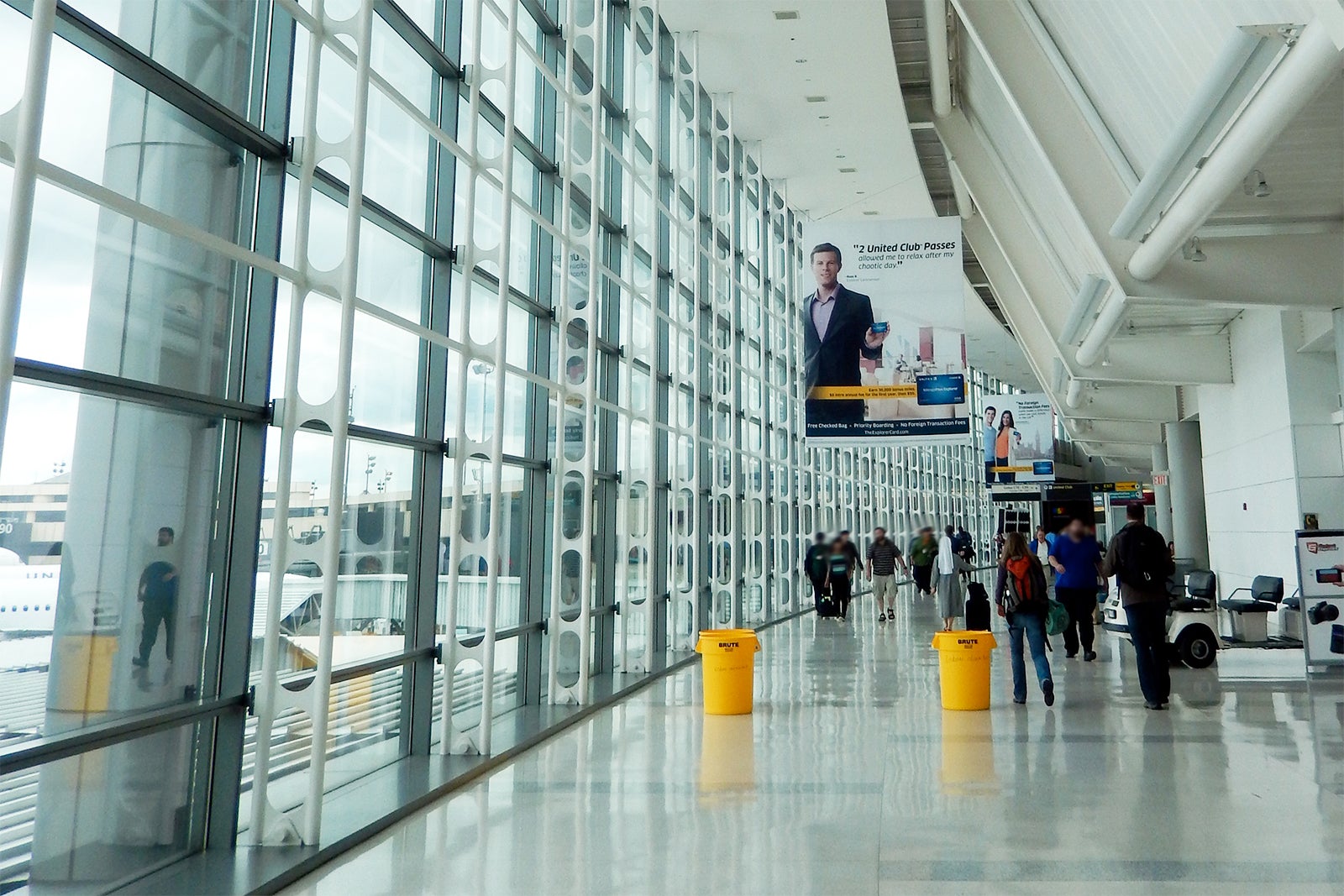 Newark Liberty International Airport
Location: 3 Brewster Rd, Newark, NJ 07114, USA
Phone: +1 973-961-6000
Back to top