New Amsterdam Theatre is a popular Broadway theatre that hosts Disney productions for guests of all ages that are reminiscent of their iconic films. It's one of the oldest and largest theatres on Broadway, so you'll find plenty of room to enjoy a show comfortably.
Being a Disney theatre, the shows here are designed for the whole family to enjoy, from kids to adults alike. Of course, you don't have to have kids to find value in these incredible productions. The shows can vary in length quite a bit, but most visits are between 2 and 3 hours long.
New Amsterdam Theatre in New York - one of the highlights of 10 Things to Do with Your Family in New York and 10 Places to Learn Something New in New York (Read all about New York here)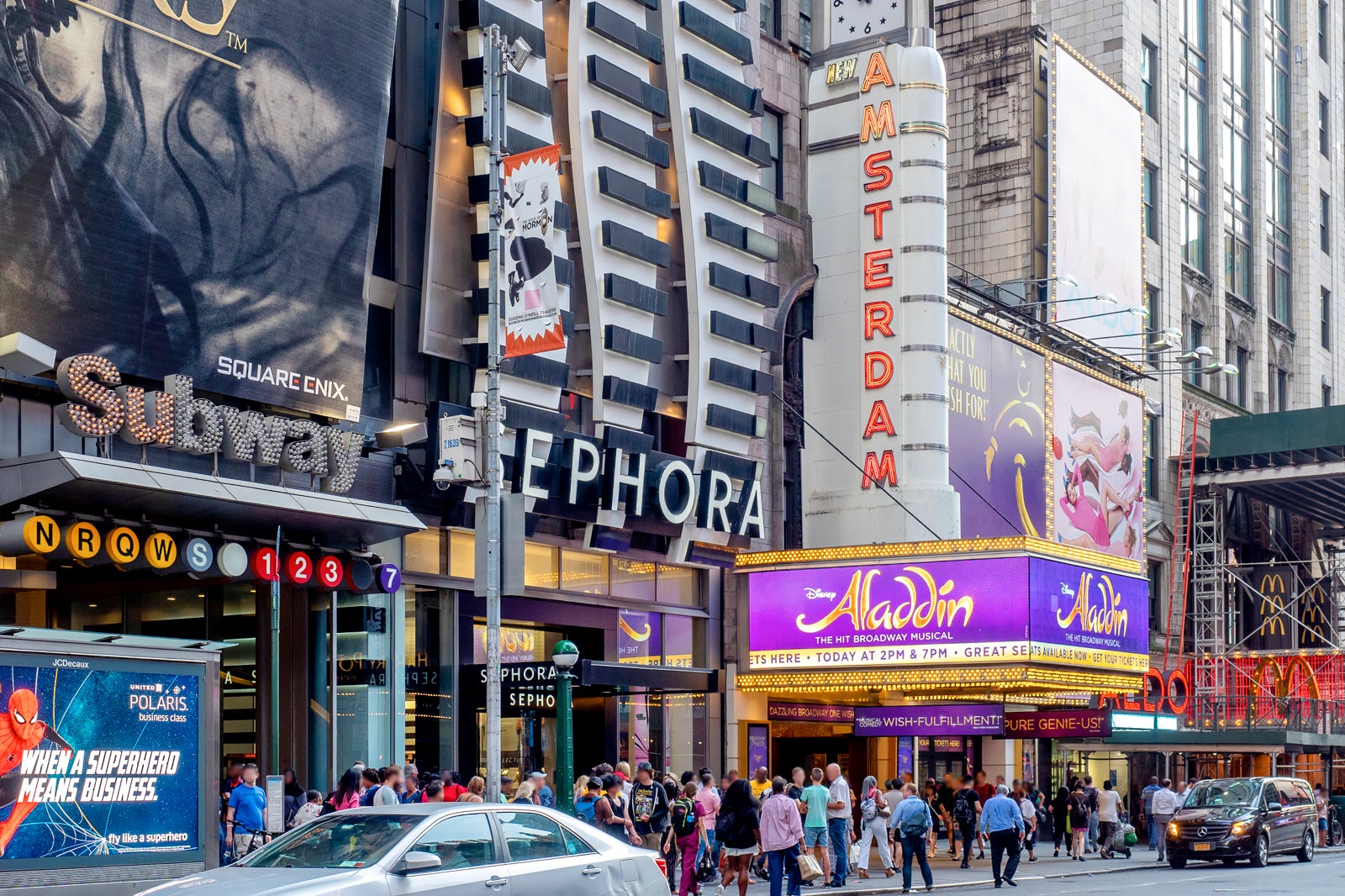 New Amsterdam Theatre highlights
Most productions held at New Amsterdam Theatre last quite a while. In fact, it's not uncommon for Disney musical productions to run for several years to a decade before they change, so you'll have plenty of time to see a show if you find something you're interested in.
You can also enjoy this theatre without having to see a show. Several tours are available that let you learn all about the history of this theatre and Disney's theatrical productions in general. Plus, the restored art and architecture of this theatre are impressive.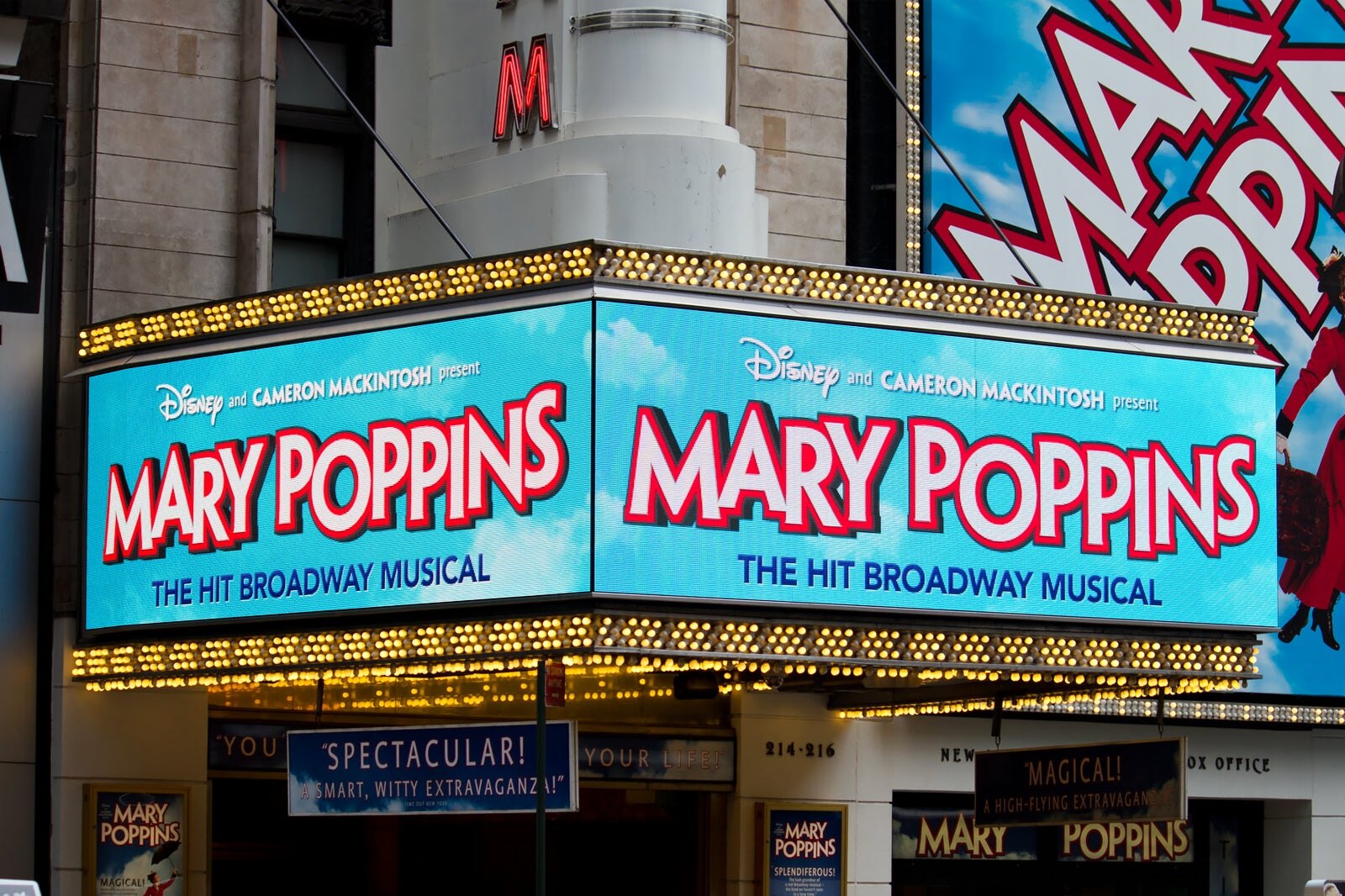 Good to know when visiting New Amsterdam Theatre
Getting to the New Amsterdam Theatre is fairly easy whether you're looking to drive yourself or take public transport. You'll find parking on West 42nd at Kinney System and Imperial Parking, but neither lets you park for free.
Alternatively, you can take public transport to the theatre, which is generally a bit easier. The N/Q/R/W and 1/2/3 lines go to 42nd Street along with the A/C/E lines. With the latter, you'll have just a short walk east to the theatre, while the others will have you taking a few steps to the west to reach the theatre.
New Amsterdam Theatre in New York
Location: 214 W 42nd St, New York, NY 10036, USA
Open: Most shows begin at 7 pm
Phone: +1 866-870-2717
Back to top