10 Money Saving Tips in Myrtle Beach
How to Enjoy Myrtle Beach With a Small Budget
If you're on a budget, Myrtle Beach can still be a beautiful vacation destination, right on the South Carolina coast. Well-known for its amusement arcades, souvenir stands, and seafood restaurants, the city has a lot to offer, and you don't have to have a big budget to enjoy it.
From free live events to attractions and sites of interest that don't cost a penny to enter, there are plenty of ways to have fun in Myrtle Beach without spending a lot of money. Read on to learn about some of the top money-saving tips for your next visit to Myrtle Beach.
1
Murrells Inlet Marsh Walk
Admire the scenic saltwater marshes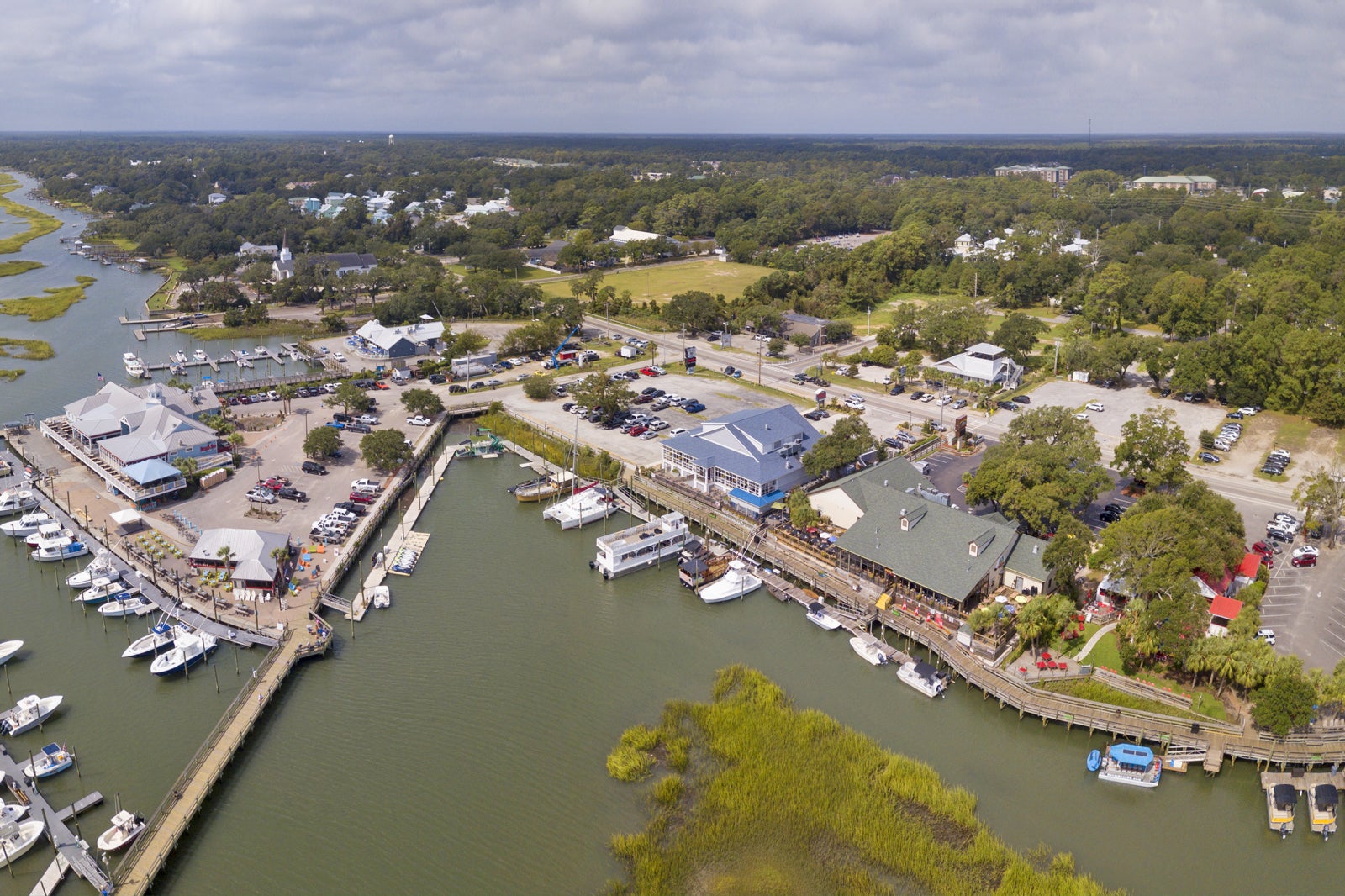 Murrells Inlet is a small village that's within a short distance down the coast from the arcades and restaurants of the main Myrtle Beach area. Its Marsh Walk is one of the top free activities to experience – you can enjoy wonderful views of the surrounding saltwater marshes here and even do a bit of bird spotting along the way.
There are also plenty of cafes, restaurants, and bars dotted along the Marsh Walk and live events are sometimes held here too. On the 4th of July, for example, the Marsh Walk hosts its own fireworks display.
Location: 4025 Hwy 17 Business, Murrells Inlet, SC 29576, USA
Open: Daily from 5.30 am to midnight
2
Use coupons and discount cards
Save big money on restaurants and attractions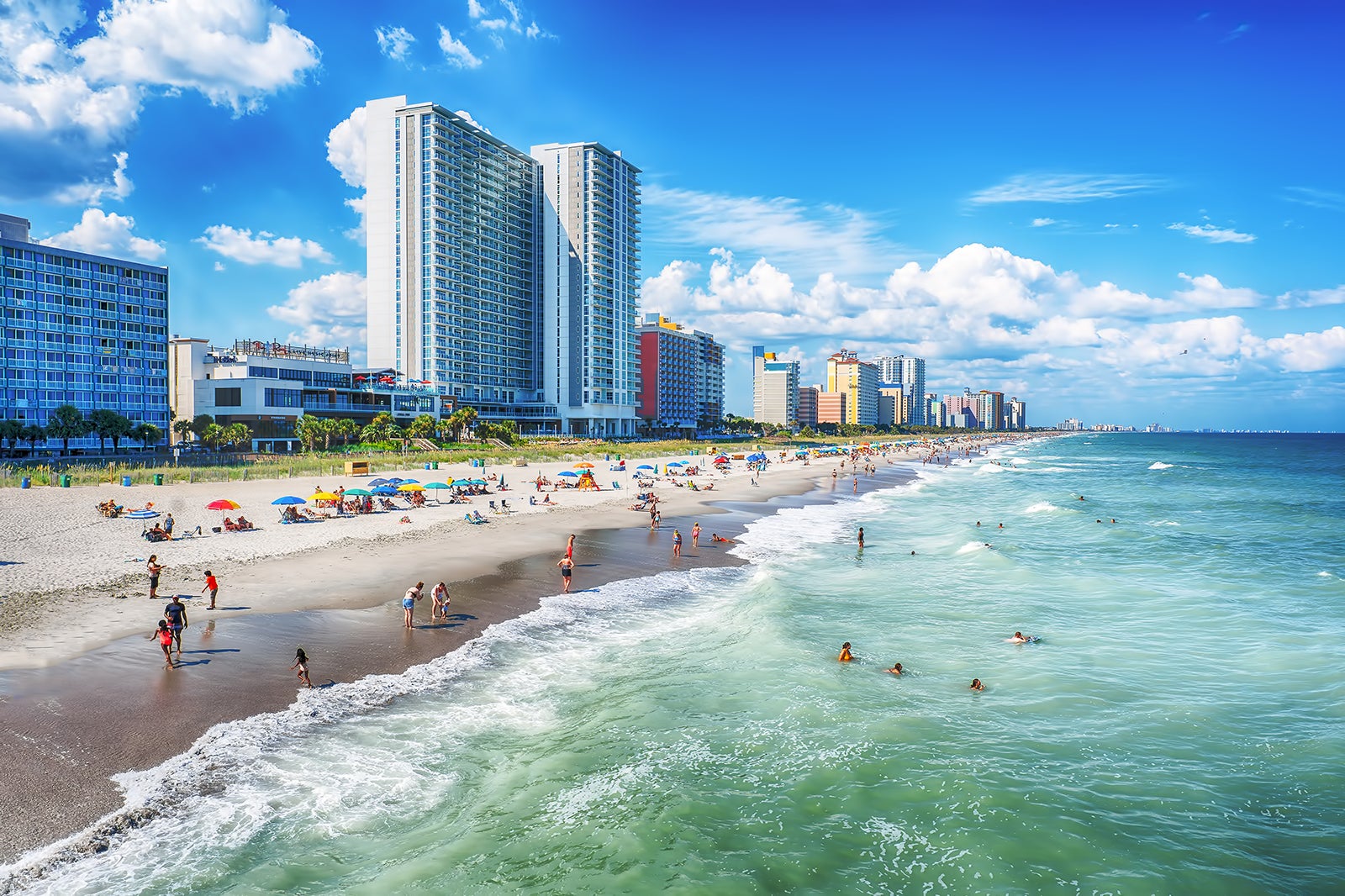 Coupons offer a great way to save money during your stay in Myrtle Beach. You can find coupon books all over the city – simply grab them from restaurants and grocery stores, or find coupons online. There are also discount cards, exclusive to the Myrtle Beach area, like the VMB Card and Ultimate Myrtle Beach Discount Card.
These cards and coupons offer discounts for major attractions, restaurants, live events, and other interesting things to do and see around the Myrtle Beach area. Whether you're looking to save some money on a local paddleboarding excursion or get discounted entry to an attraction, it's well worth reading through the coupon books.
3
Take advantage of early bird restaurants
Save money by eating early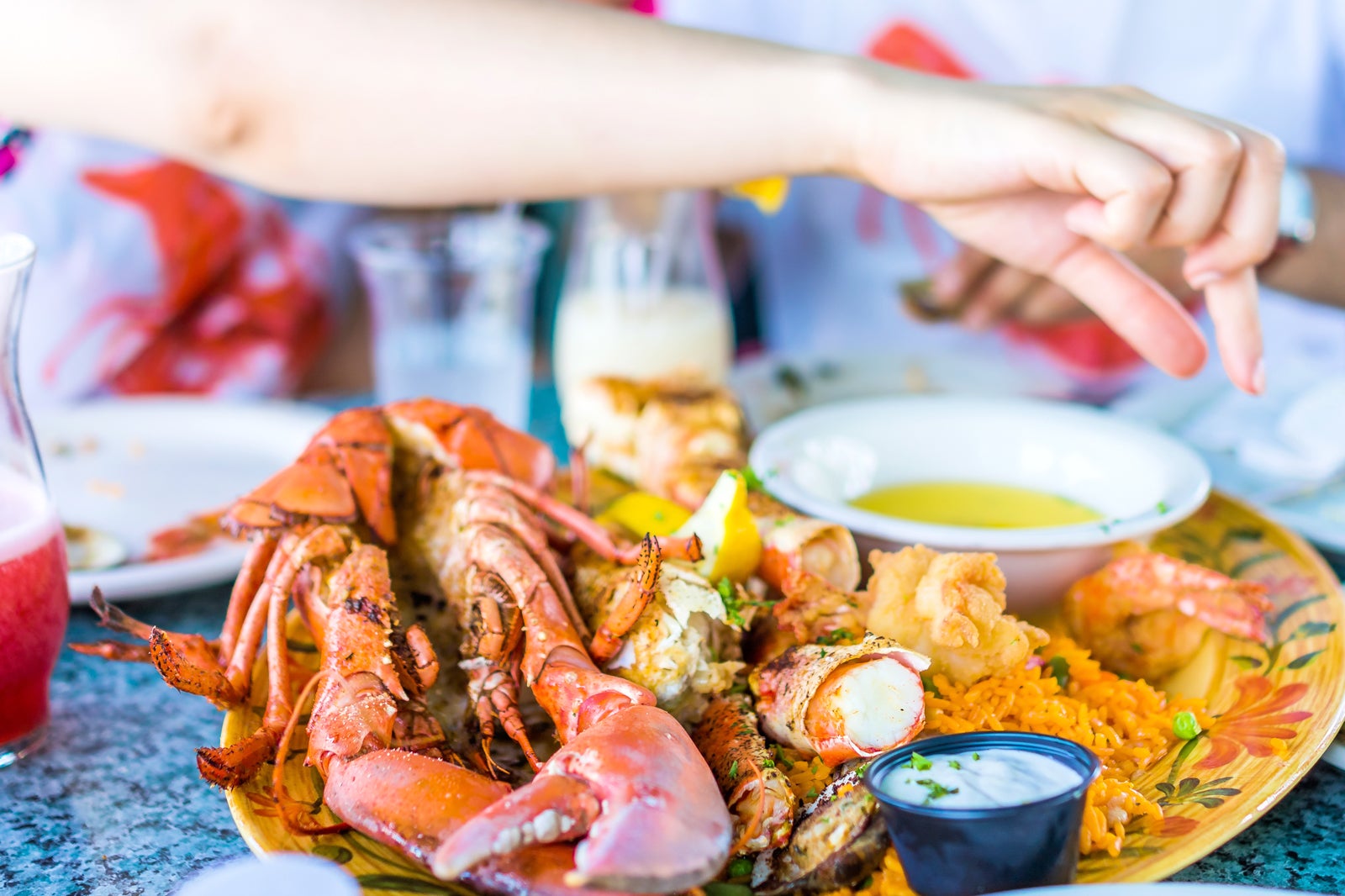 One of the most commonly quoted facts about Myrtle Beach is that it has more restaurants per capita than San Francisco. From seafood bars to gourmet restaurants, there are a lot of places to eat all over the city, many of which offer early-bird specials.
If you arrive for your meal a little earlier than usual, usually between 3 pm and 5 pm, although the hours can vary, you can get a discount of up to 50% on your meal. A lot of restaurants and bars have happy hour specials with cheap drinks and snacks, too.
4
Visit attractions later in the day for cheaper entry
Make the most of your afternoons and save cash at the same time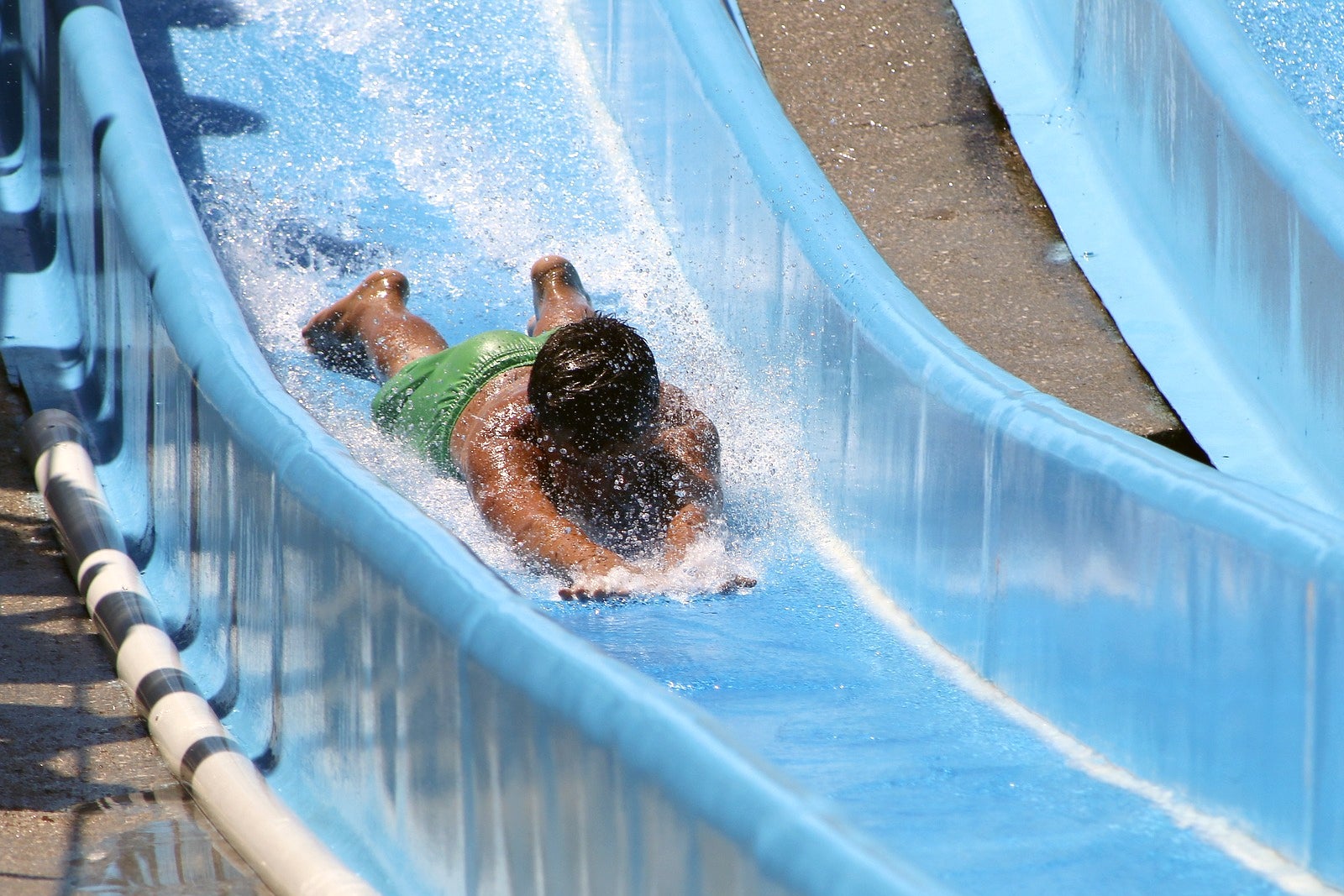 Some of Myrtle Beach's best attractions and fun family activities can be enjoyed for a little less if you arrive later in the day. From mini-golf courses to museums, a lot of locations have 'afternoon rates' with discounted ticket prices.
As an example, one of the most popular water parks in Myrtle Beach, Wild Water & Wheels, offers cheaper tickets to anyone who arrives after 2 pm or 3 pm, depending on the day. This still gives you several hours to enjoy the fun, while taking advantage of a super deal.
5
Cook dinner on the free-to-use BBQ grills
Enjoy an open-air grill with family and friends at Memorial State Park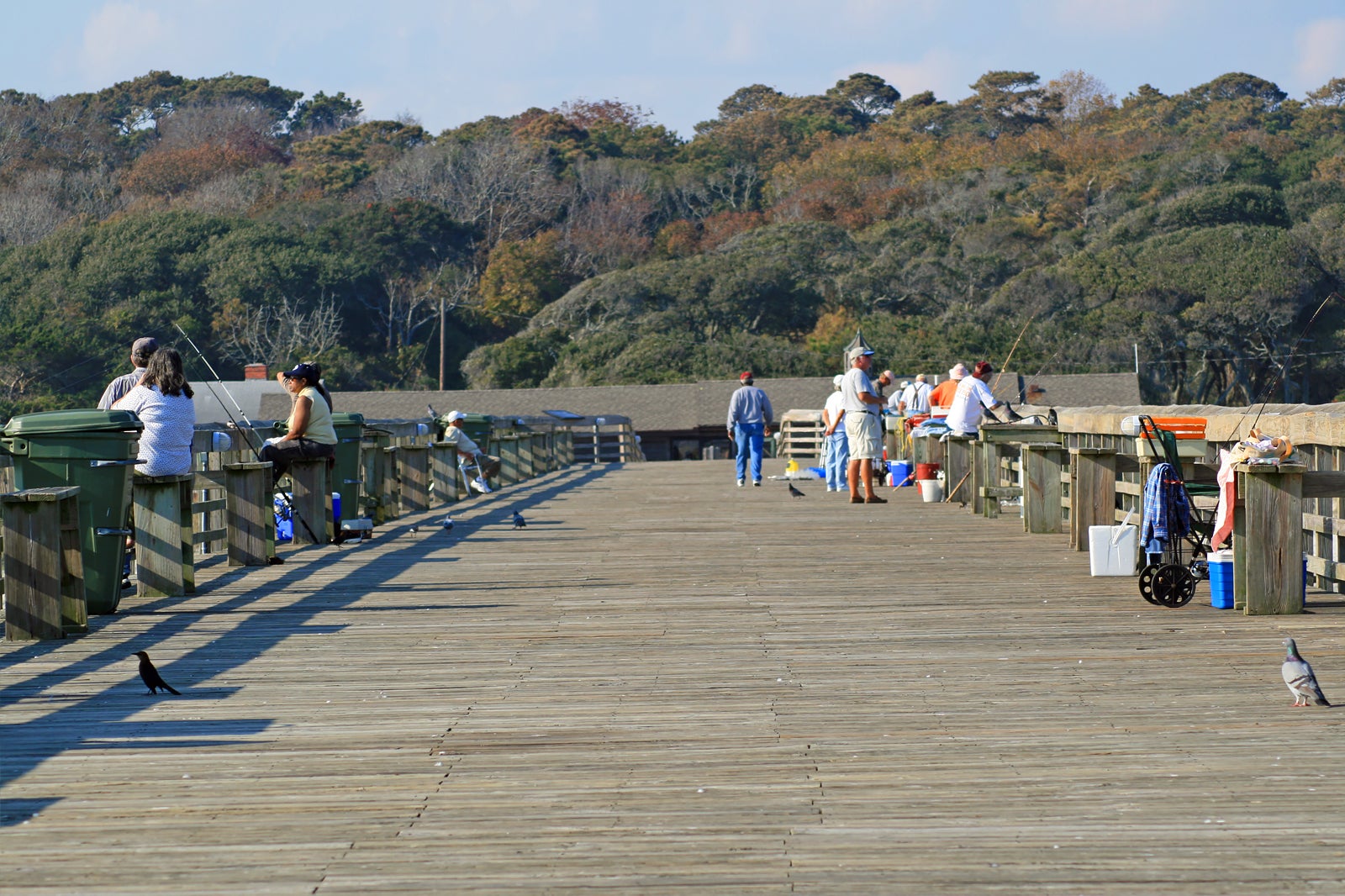 Myrtle Beach State Park offers over 300 acres of beautiful natural space for locals and visitors alike to enjoy, along with a great way for holidaymakers to save money. The beach and shelter areas feature several cast iron grills, open and available for public use.
You can buy some meats from local stores and have your own open-air BBQ right on the beach, but be sure to claim your grill early as they can be very popular during the tourist season. We also recommend bringing a brush to clean off the grill and some aluminium foil to cover it up.
Location: 4401 S Kings Hwy, Myrtle Beach, SC 29575, USA
Open: Daily from 6 am to 10 pm
Phone: +1 843-238-5325
6
Get a room with a kitchen
Save cash by cooking your own meals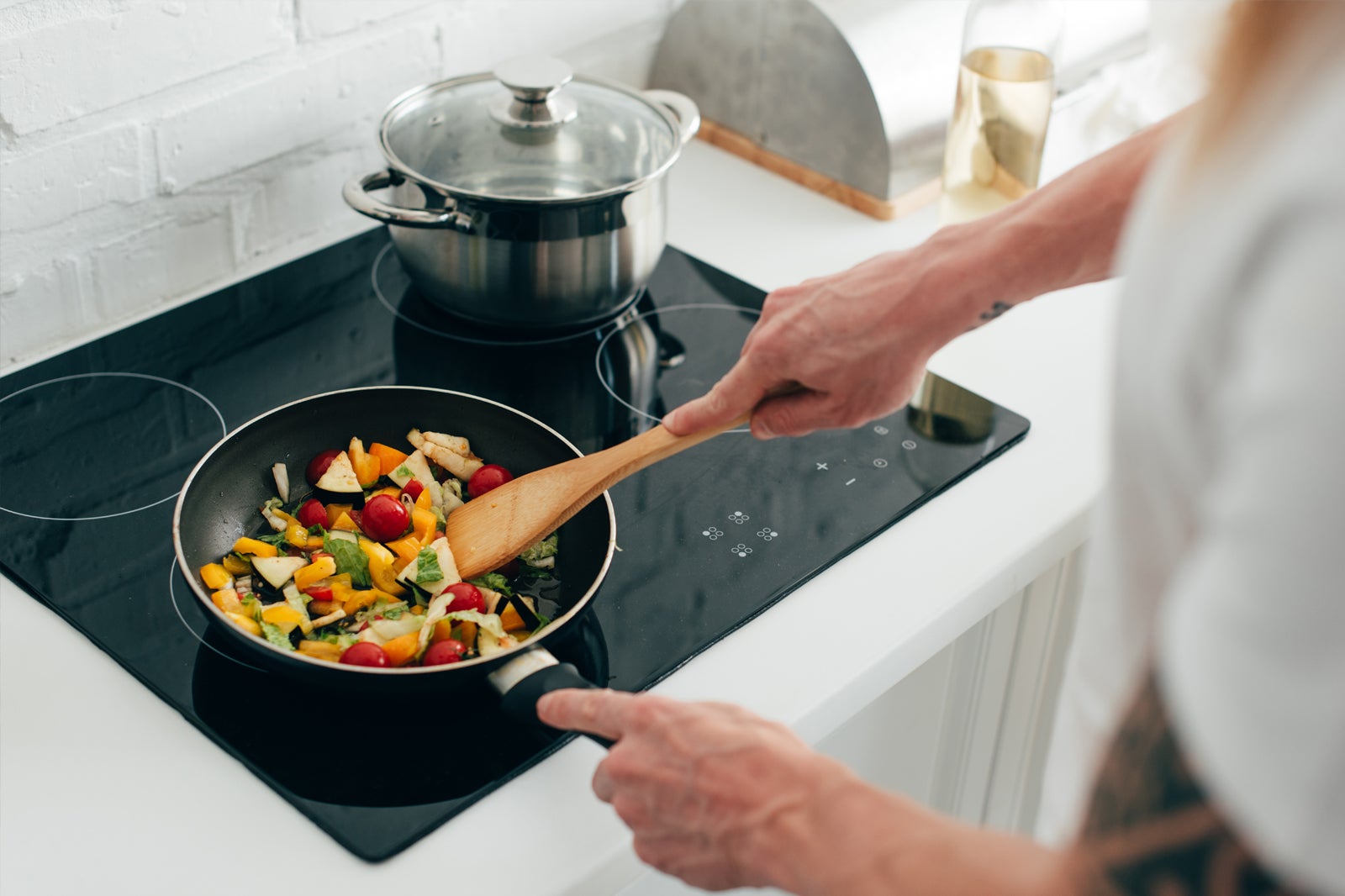 There are many hotels to choose from in the Myrtle Beach area, and if you want to save some money, it pays to find one with an in-room kitchen. This allows you to cook your own food, store snacks and drinks in the fridge, and save money by not having to pay restaurant prices every time you want to eat.
Even a simple kitchenette with a small fridge and stovetop can allow you to massively reduce your dining expenses during your stay in Myrtle Beach. There are also many grocery stores all over the city, so you shouldn't have to go out of your way to find some food and drinks.
7
Free live entertainment at Broadway at the Beach
Music, fireworks, and more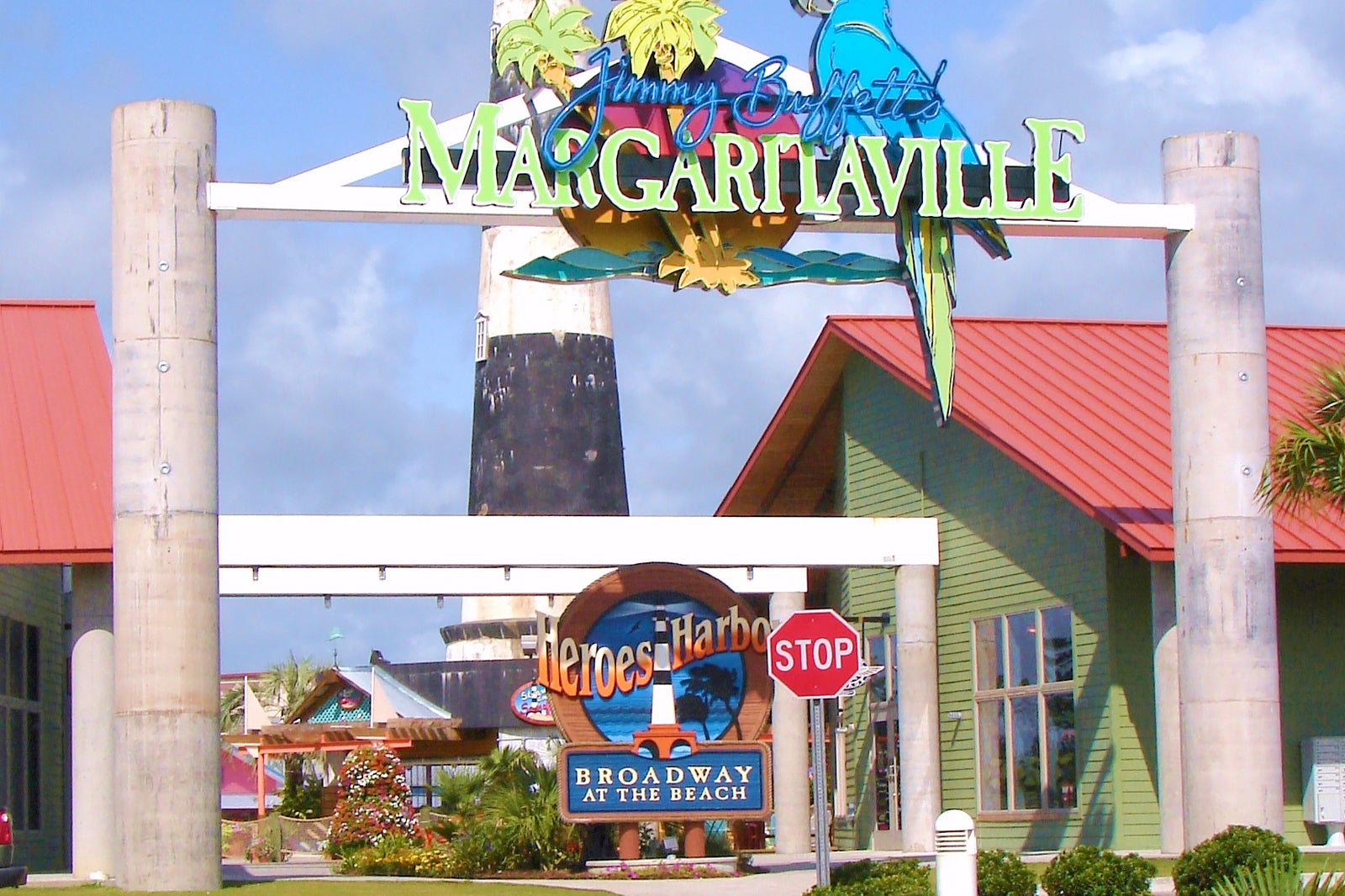 Broadway at the Beach is a large shopping and entertainment centre in Myrtle Beach, including dozens of shops, restaurants, and 3 theatres. It also hosts plenty of free events at various periods throughout the year, allowing you to enjoy live music, stand-up comedy, and other kinds of performances without having to pay for a ticket.
In summer, from June through to September, Broadway at the Beach hosts Summer Nights events with free weekly concerts and fireworks shows. There are also other parties, events, and festivals at other key times of the year, like Christmas and Thanksgiving.
Location: 1325 Celebrity Cir, Myrtle Beach, SC 29577, USA
Open: Daily from 10 am to 7 pm
Phone: +1 843-444-3200
photo by Hlecroy (CC BY-SA 3.0) modified
8
Compare hotels for the best prices
Shop around and get the best deal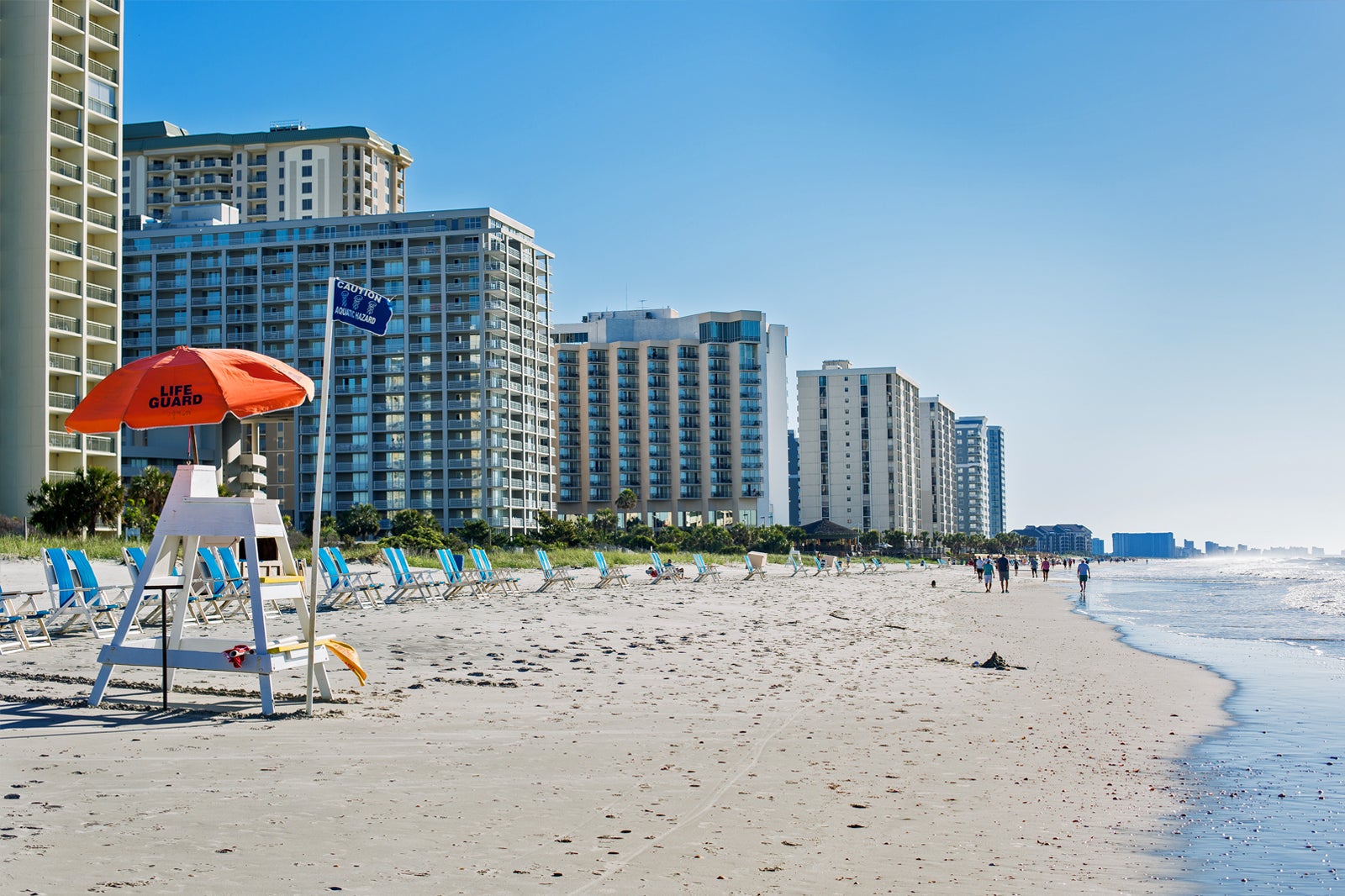 There are a lot of different hotels, motels, and resorts around Myrtle Beach, and it can really pay off to take your time and compare your options. Since there are such a lot of hotels all vying for guests' attention, many will offer deals, promos, and discounts throughout the year.
By comparing hotels and checking out the different prices, you can find some great deals and super savings on your stay. Some accommodations in the area even offer free or discounted entry to local attractions, helping you save in other ways.
9
Walk along the Boardwalk
Enjoy a mile-long stroll of amazing ocean views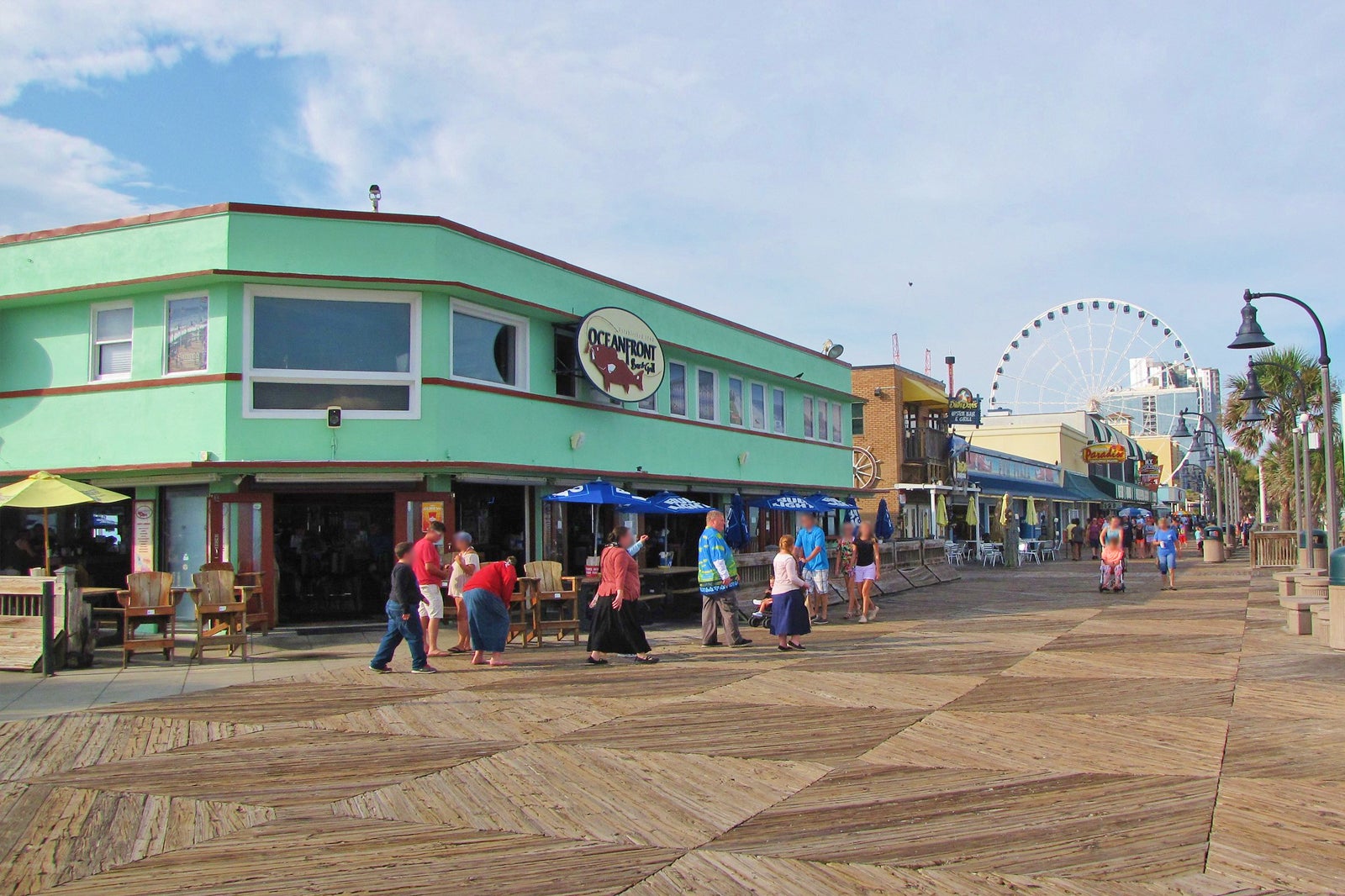 The Myrtle Beach Boardwalk is one of the highlights of the city, stretching out along the oceanfront from Pier 14 to the 2nd Avenue Pier. It runs for just over 1 mile in total, offering lovely views over the beach and ocean, as well as being lined with diners, bars, grills, and other eateries.
It's completely free to walk along the Boardwalk and several fun festivals and events are held there throughout the year too, like the Seafood Festival in autumn and the Hot Summer Nights during summer, Expect fireworks, live music, and family-friendly entertainment during these events.
photo by Gerry Dincher (CC BY-SA 2.0) modified
10
Burroughs and Chapin Art Museum
A free-to-enter art gallery
The Burroughs and Chapin Art Museum is the only art museum in all of Myrtle Beach, and it's fully free to enter. Many Southern artists have had their work featured here over the years, along with some of Myrtle Beach's own talents like Alex Powers and Ouida Salvo.
The museum is housed in a lovely 1920s cottage with 10 galleries in total and rotating exhibitions throughout the year. From sculptures to sketches, you can find a wide array of mediums displayed in this museum.
Location: 3100 S Ocean Blvd, Myrtle Beach, SC 29577, USA
Open: Tuesday–Saturday from 10 am to 4 pm, Sunday from 1 pm to 4 pm
Phone: +1 843-238-2510
Back to top