Millennium Park is a modern symbol of urban beauty and culture right in heart of Chicago's Grant Park. Established in 2004, the expansive 25-acre lakefront park is a popular year-round attraction. It showcases unique public art, tranquil green spaces, and outdoor activities. It also puts on music, holiday and foodie events throughout the year.
Take your kids for a morning play at Maggie Daley Park before entering Millennium Park's lakeside – make sure to walk over the spectacular steel BP Bridge. For a tranquil stroll, meander through the botanical Lurie Garden, and then head over to the Jay Pritzker Pavilion for a free summertime concert. If you're an art lover, snap a picture at the iconic bean-shaped Cloud Gate and watch local faces flash across the screen at the Crown Fountain. Millennium Park is more than just the most visited tourist attraction in the Midwest, it's an 'island' oasis amid skyscrapers.
Millennium Park in Chicago - one of the highlights of 13 Things to Do with Your Family in Chicago and 10 Free Things to Do in Chicago (Read all about Chicago here)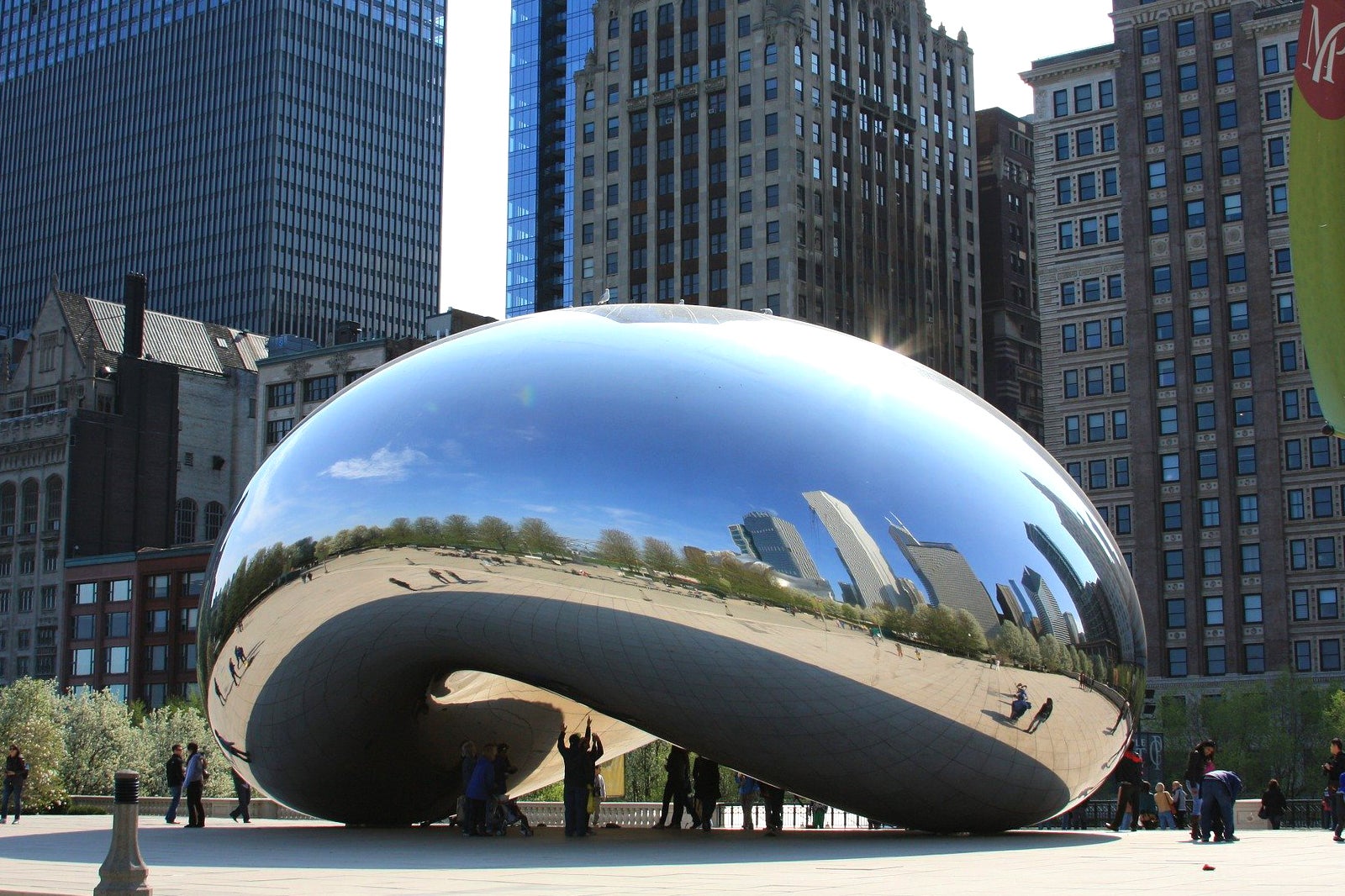 What are the highlights of Millennium Park?
Due to its compact size, Millennium Park is easily walkable, enabling you to fit all the highlights into an afternoon. The main attraction is none other than Cloud Gate aka 'The Bean'. One of the largest (and most expensive) outdoor sculptures in the world, and the city skyline reflected on the shiny surface provides unmatched photo opportunities.
Most patrons head over to Jay Pritzker Pavilion to see what entertainment is in store for the day. The unique bandshell is a 120-ft-tall masterpiece with a seating area that can hold over 10,000 people. It's ideally positioned right next to Park Grill (the only restaurant in the park), where you can enjoy a hearty lunch.
Other highlights include the award-winning Lurie Garden, a haven for horticulture-lovers and exceptional spring blossoms, and the McDonald's Cycle Centre, with its indoor bike station and rental options.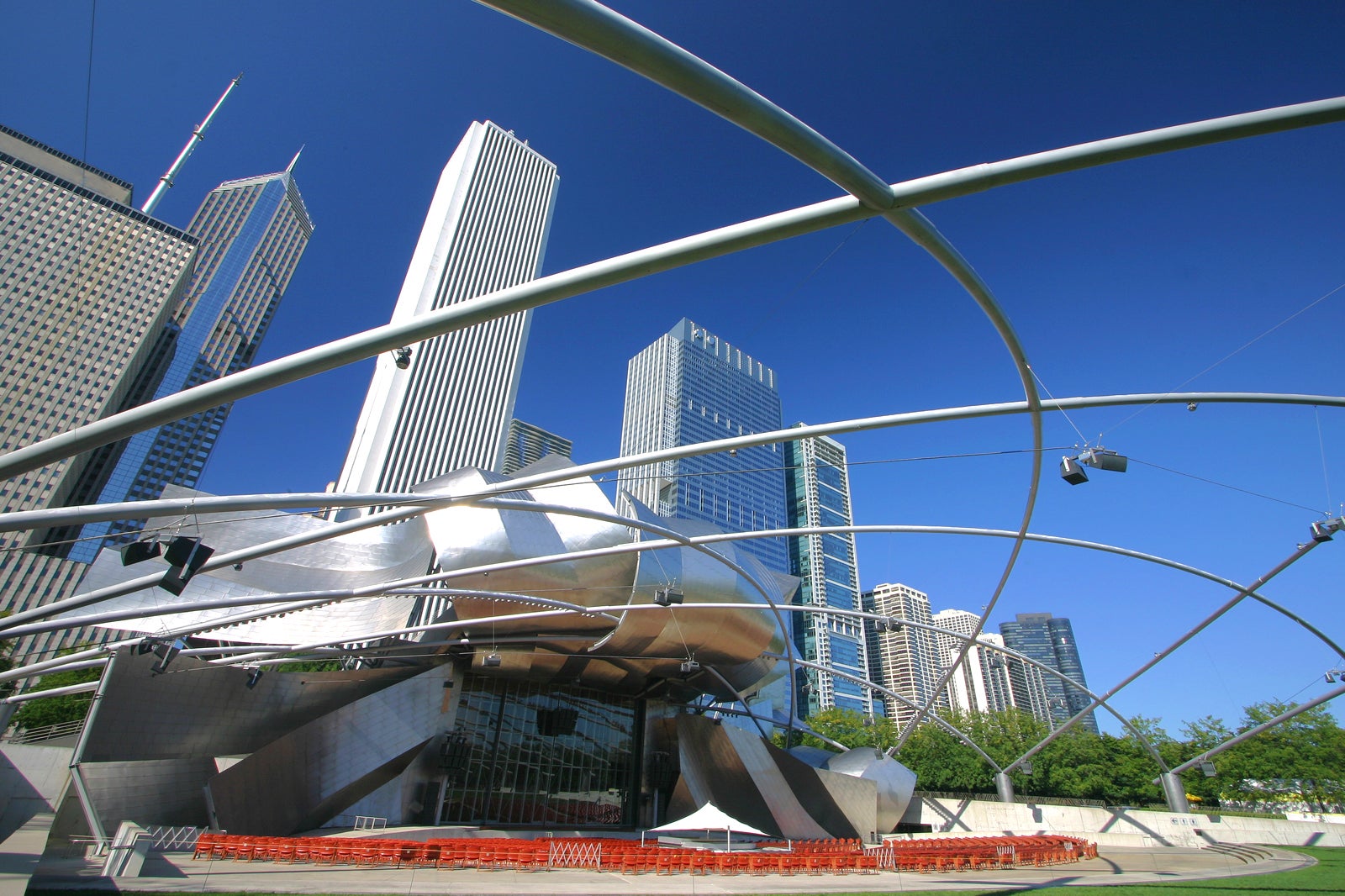 What are the most popular events in Millennium Park?
As a cultural community centrepiece, Millennium Park has a never-ending schedule of events and holiday programs throughout the year. Most of Chicago's summer musical events take place at the Pritzker Pavilion, covering all genres of music. Standouts include the Grant Park Symphony Orchestra's 10-week summer concert series, Chicago Blues Festival, and Gospel Fest.
Come winter, the McCormick Tribune Plaza transforms into an ice skating rink. The glistening Chicago Christmas Tree is raised in the park during this time of the year. Don't miss the annual tree lighting event, which sees thousands of visitors coming together for carolling, and good food – Santa is known to make an appearance as well. For you foodies, Millennium Park does not disappoint, hosting mouth-watering events such as the fine-dining Chicago Gourmet fest and Ribfest Chicago.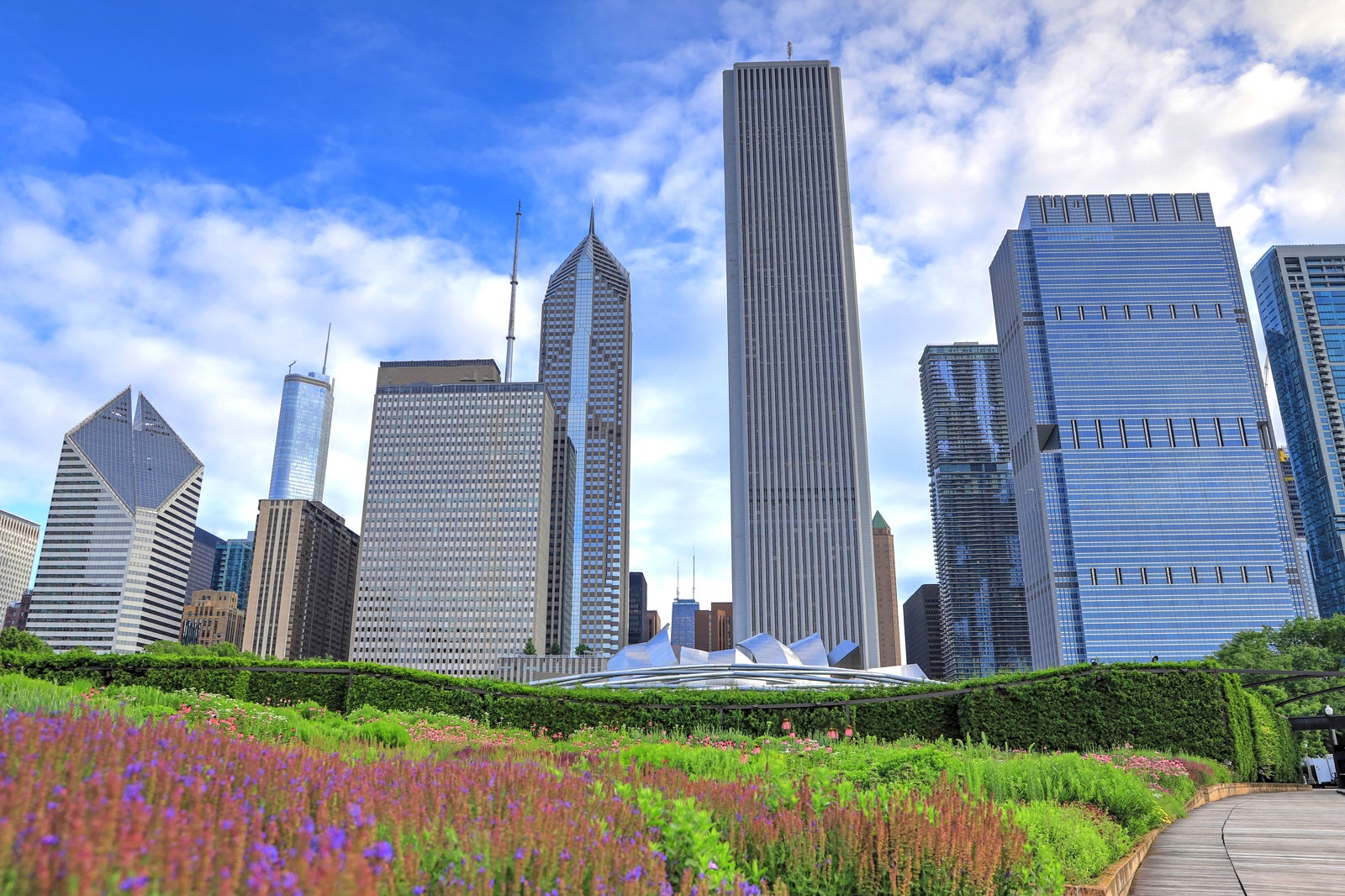 Good to know about Millennium Park
Admission to Millennium Park is completely free. You can find ample parking at the nearby Millennium Park Garage, while the Red Line Subway train Randolph stop is a mere 5-minute walk.
The park is very close to downtown, where there is a host of hotel options to choose from. For a truly unforgettable experience, stay at the renowned Chicago Athletic Association Hotel and grab a drink at its iconic rooftop bar. You can explore Millenium Park within half a day, so consider renting a bike and riding the scenic lakefront trail up to Navy Pier or the Chicago Riverwalk for more entertainment.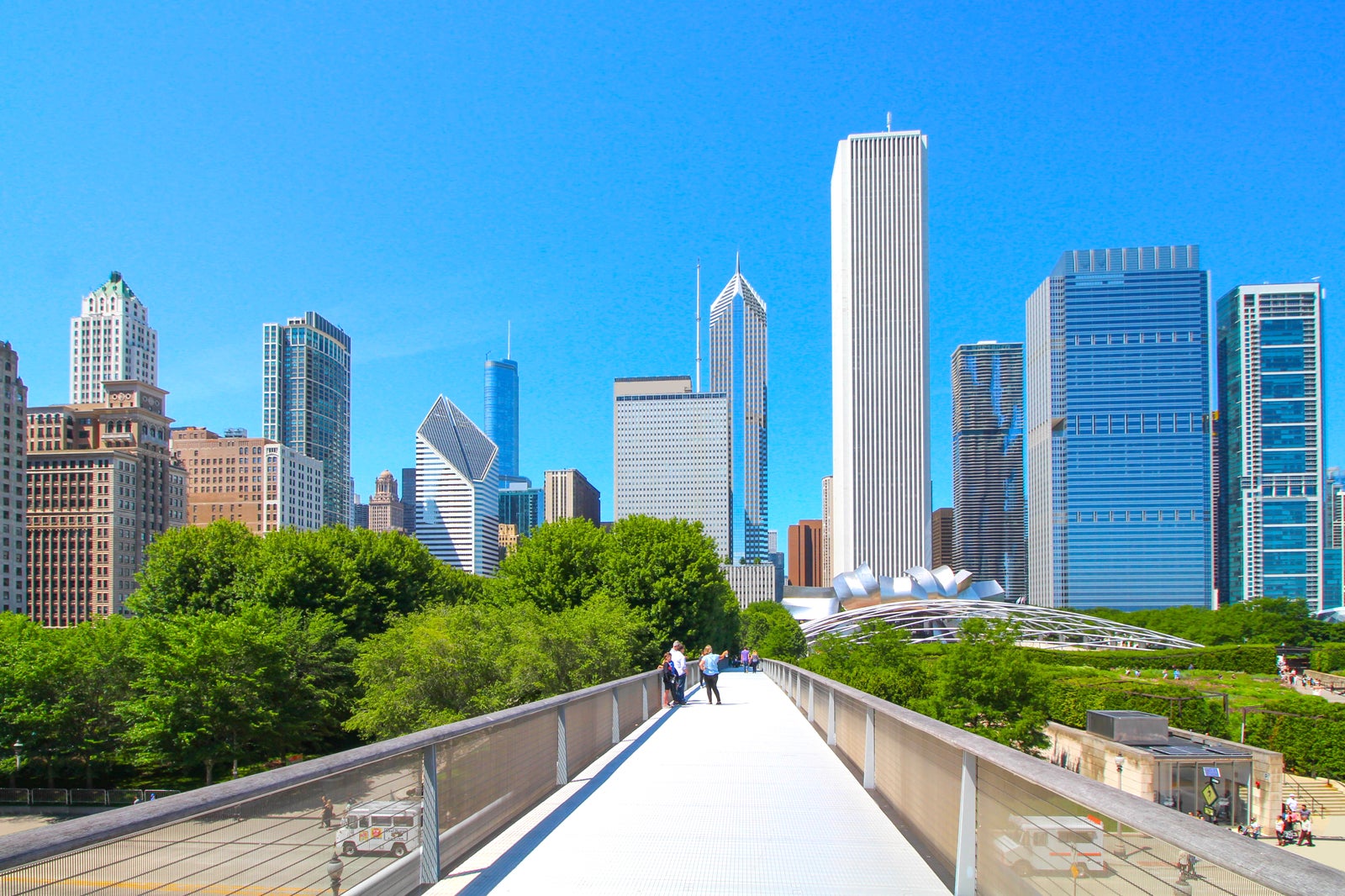 Millennium Park in Chicago
Location: 201 E Randolph St, Chicago, IL 60602, USA
Open: Daily from 6 am to 11 pm
Phone: +1 312-742-1168
Back to top