Majestic Theatre is a Broadway theatre in Midtown Manhattan with a massive stage that's been the home of "The Phantom of the Opera" since 1988. When you visit, you can see this legendary musical produced by experts who have made this particular show their primary focus for years.
Everyone can enjoy "The Phantom of the Opera" when they visit this theatre. Expect to spend about 3 or so hours here in total, as the show itself is 2 and a half hours long including an intermission, and you'll also need time to get settled before and leave afterwards.
Majestic Theatre in New York - one of the highlights of 10 Best Theatres in New York (Read all about New York here)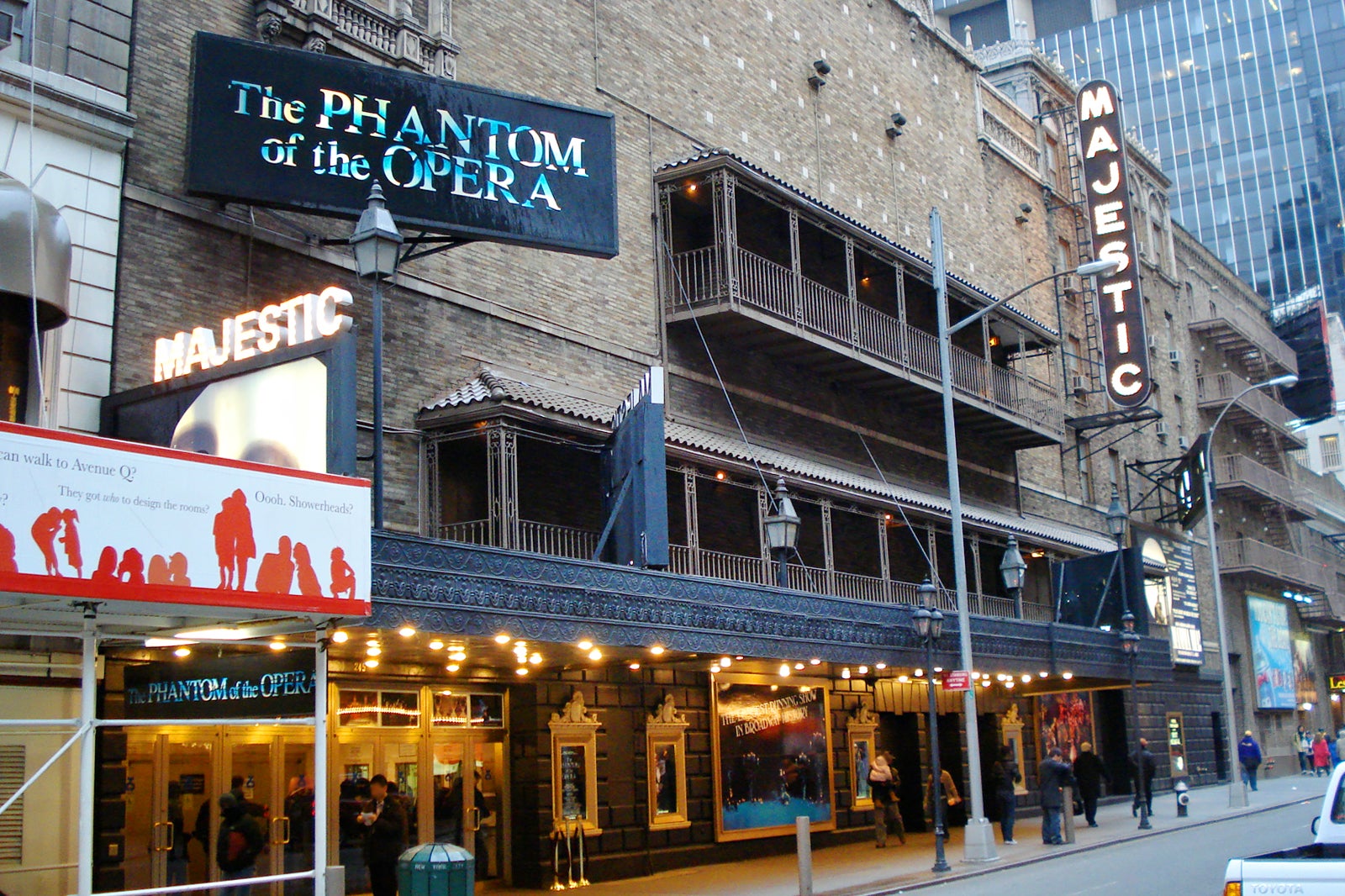 Majestic Theatre highlights
The structure of Majestic Theatre has been optimised to show "The Phantom of the Opera" in the best way possible. Its massive stage and 1,681-seat capacity have been honed for this particular musical. In fact, the stage was expanded from its previous version specifically for the complex scenic elements of this musical.
In addition to the impressive nature of the performance itself, you'll also find that this theatre is accommodating to patrons who are hard of hearing. You can get a handheld captioning device or descriptive audio advice if you like. A downloadable audio description for your smartphone is provided at no charge.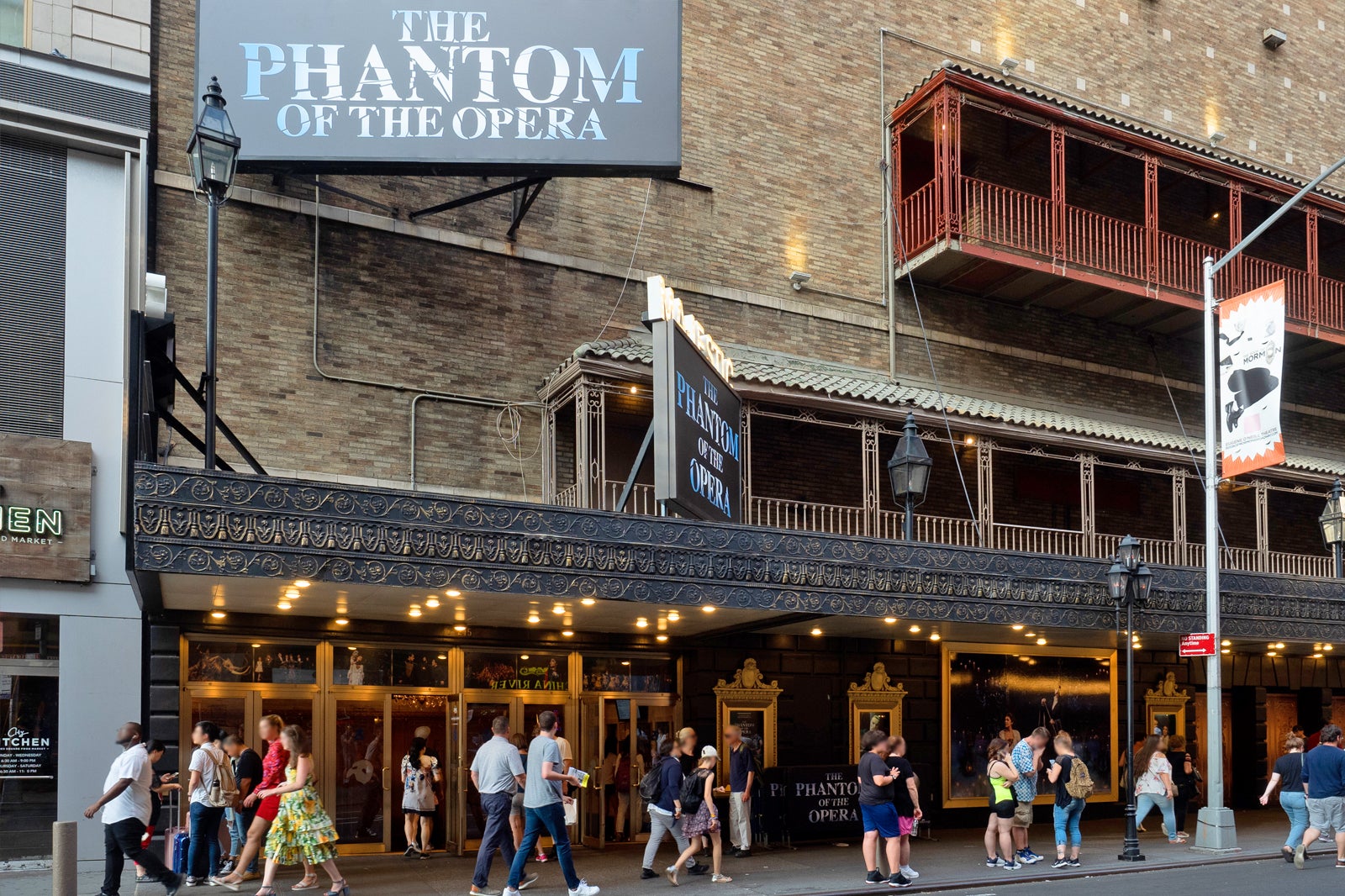 Good to know when visiting Majestic Theatre
You'll have quite a few options when you're looking to get to Majestic Theatre. If you're driving yourself, you won't find any on-site parking and will have to opt for one of the nearby car parks. While some are fairly close, none of them is free.
You could opt for public transport instead of driving yourself. The 2, 7, 7X, A, E, and R subway lines can get you to this theatre without issue. Additionally, the Far Rockaway, Hudson, Mel, Montauk, and Port Washington trains will get you close as well. You'll also find 9 different bus lines with stops nearby.
Majestic Theatre in New York
Location: 245 W 44th St, New York, NY 10036, USA
Open: Most shows begin at 7 pm
Phone: +1 212-239-6200
Back to top