Maggie Daley Park is a Chicago favourite that offers a climbing wall, fieldhouse, ice skating, miniature golf, a playground, picnic areas, tennis courts, and in-line skate and scooter rentals. The Park is also home to a variety of programming and events scattered throughout the year.
At the park, you can grab a snack at the Rink Cafe, which offers sandwiches, ice cream, drinks, and other treats. Make sure to allocate some time for the Cancer Survivors' Garden, too, which sports views of Lake Michigan and the Field Museum of Natural History.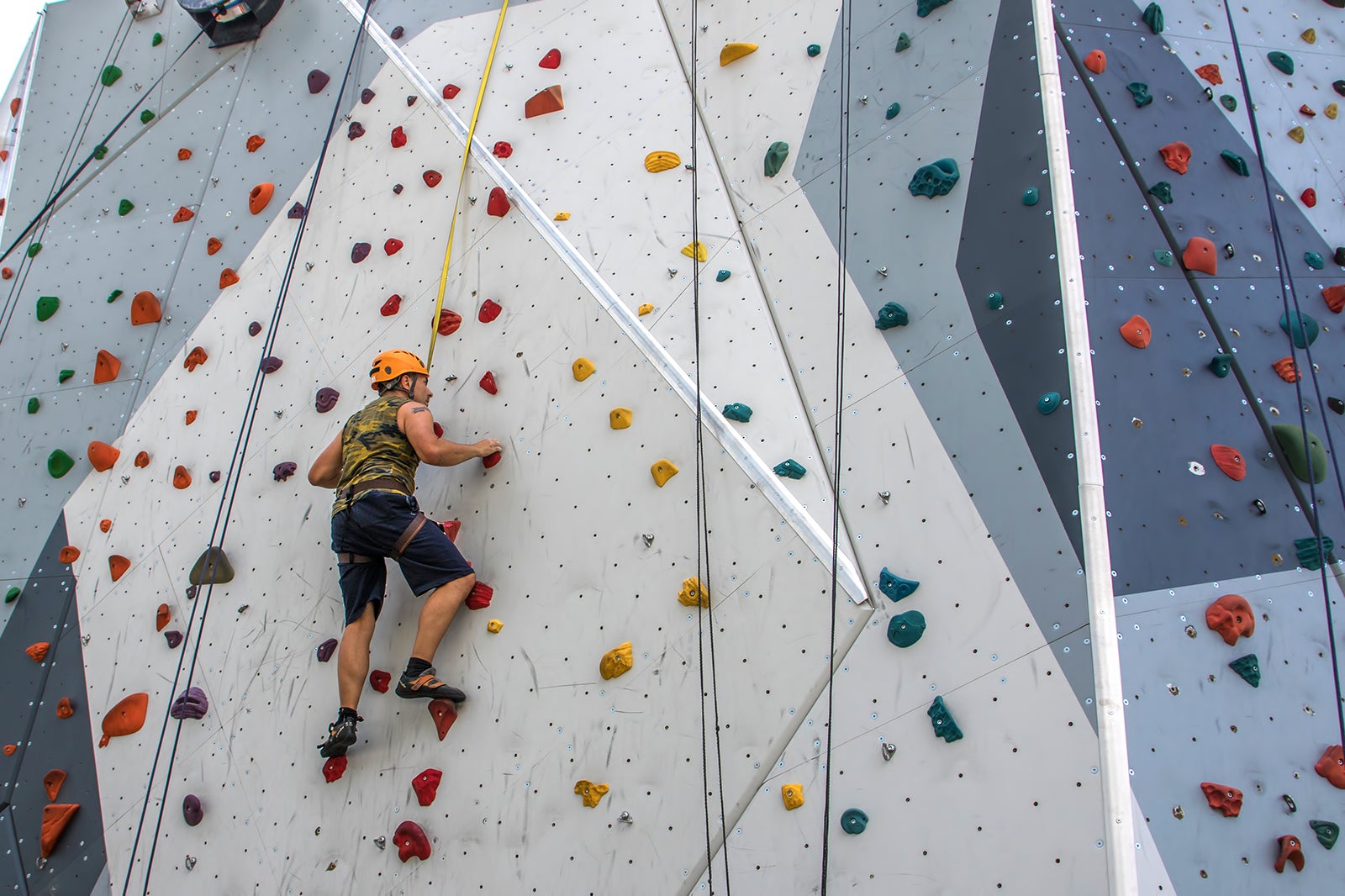 Highlights of Maggie Daley Park
The Climbing Park at Maggie Daley Park consists of custom-designed sculptural rocks and boulders that are ideal for climbers of all skill levels, from beginner to advanced. The Climbing Park is open in the warmer seasons, so check the park's website for openings and availability.
In the cooler months, it's the perfect time to check out the Ice Skating Ribbon and weave along the unique path throughout the park. Make sure to bring some cash to pay for skate rentals and entry to the Ice Skating Ribbon, as well as the variety of features at the Climbing Wall.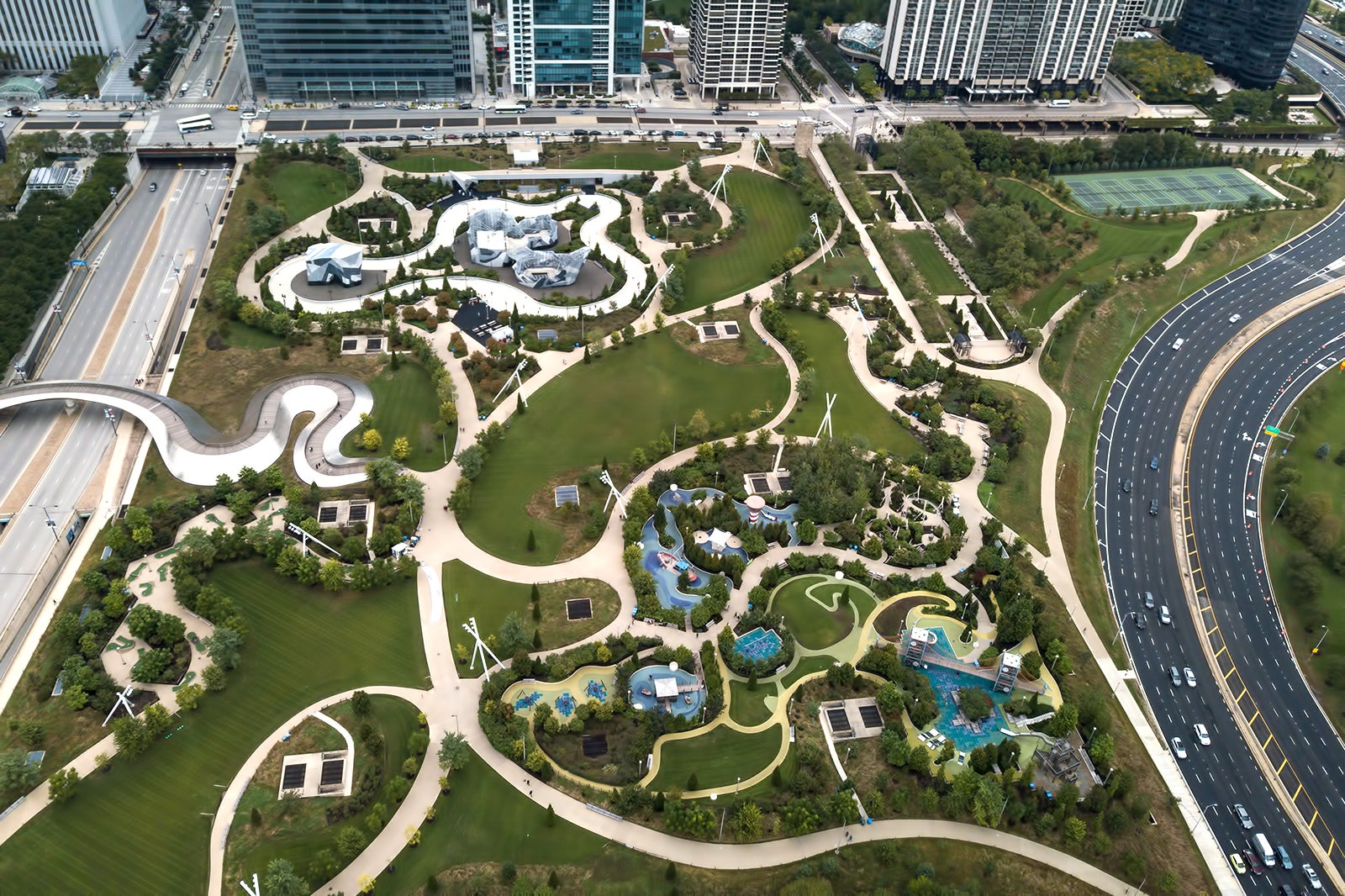 Good to know about Maggie Daley Park
There's plenty to do at Maggie Daley Park with your younger kiddos, too, such as the mini-golf courses or the 3-acre Play Garden that was inspired by "Alice in Wonderland" and "Charlie and the Chocolate Factory," and features a Slide Crater and an Enchanted Forest.
Dogs and biking are not allowed in the park. If you plan to spend a day or so at the park, why not pack a picnic to make the most out of the Picnic Groves? There are 4 groves housed within the east side of the park that also can be rented for private events.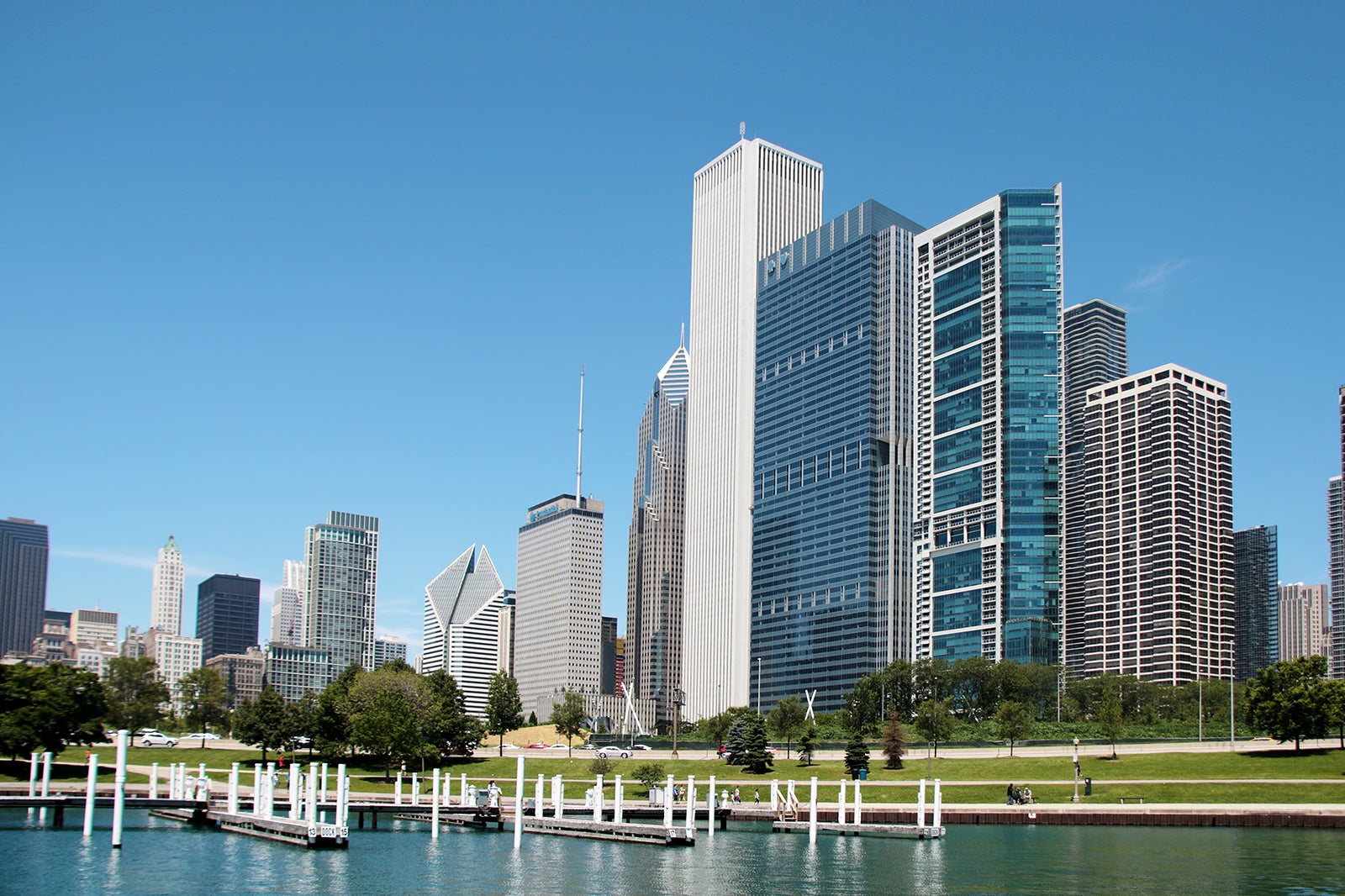 Maggie Daley Park in Chicago
Location: 337 E Randolph St, Chicago, IL 60601, USA
Open: Hours vary per park activity
Phone: +1 312-552-3000
Back to top