Logan Square in Chicago
A Neighbourhood with Creative Energy and an Urban Vibe
Logan Square is an urban area of Chicago that's home to local artists and musicians, as well as excellent shops and eateries. Dating back to the early 1800s, it's one of the city's oldest and most iconic neighbourhoods. You'll find stunning limestone homes, soaring monuments and lush parks, as well as lots of festivals and celebrations. It's also home to a thriving art and music scene, and there are plenty of theatres and concert venues to explore during a stay.
Like other Chicago neighbourhoods, Logan Square actually encompasses several smaller neighbourhoods. Those include Belmont Gardens, Palmer Square, Bucktown, and Kosciuszko Park, to name some of the most notable.
Logan Square in Chicago - one of the highlights of 10 Most Popular Neighbourhoods in Chicago (Read all about Chicago here)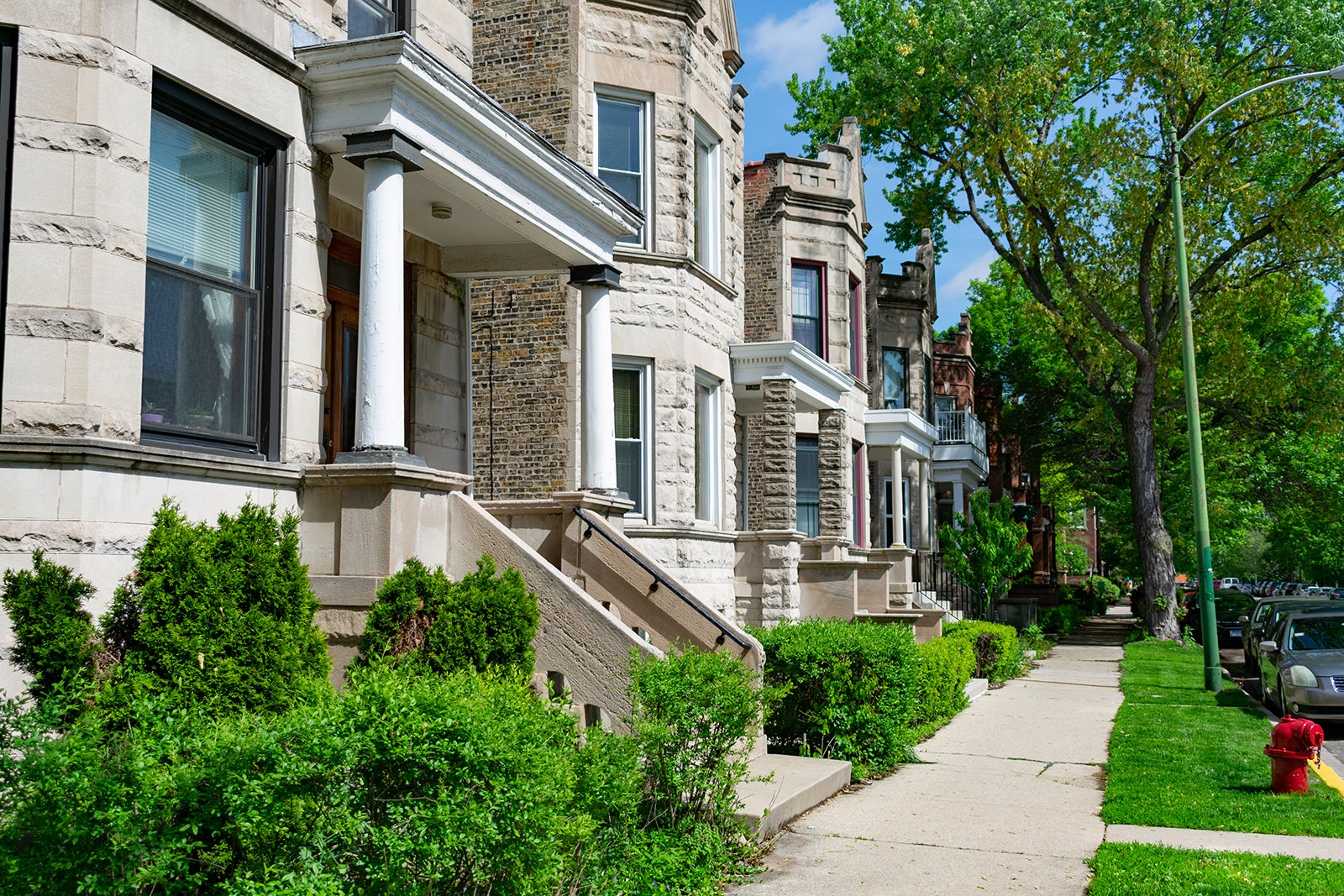 What are the highlights of Logan Square?
While the neighbourhood bears the name Logan Square, it also centres on an actual square. This is where Milwaukee Avenue, Kedzie Boulevard, and Logan Boulevard meet. Together, these 3 of 4 boulevards help guide and create the famed "Emerald Necklace" of parks and streetscapes.
If you're looking for shopping, head to Milwaukee Avenue. A stroll up this tree-lined street puts you at the very heart of the neighbourhood's commercial district. This is where you'll find one of the heaviest concentrations of eateries and bars, as well as several breweries and coffee shops.
If you want a closer look at the area's iconic architecture, then Logan Boulevard is the path for you. It has gorgeous limestone homes and the Illinois Centennial Monument, which was designed by the same artist who created the Washington Monument.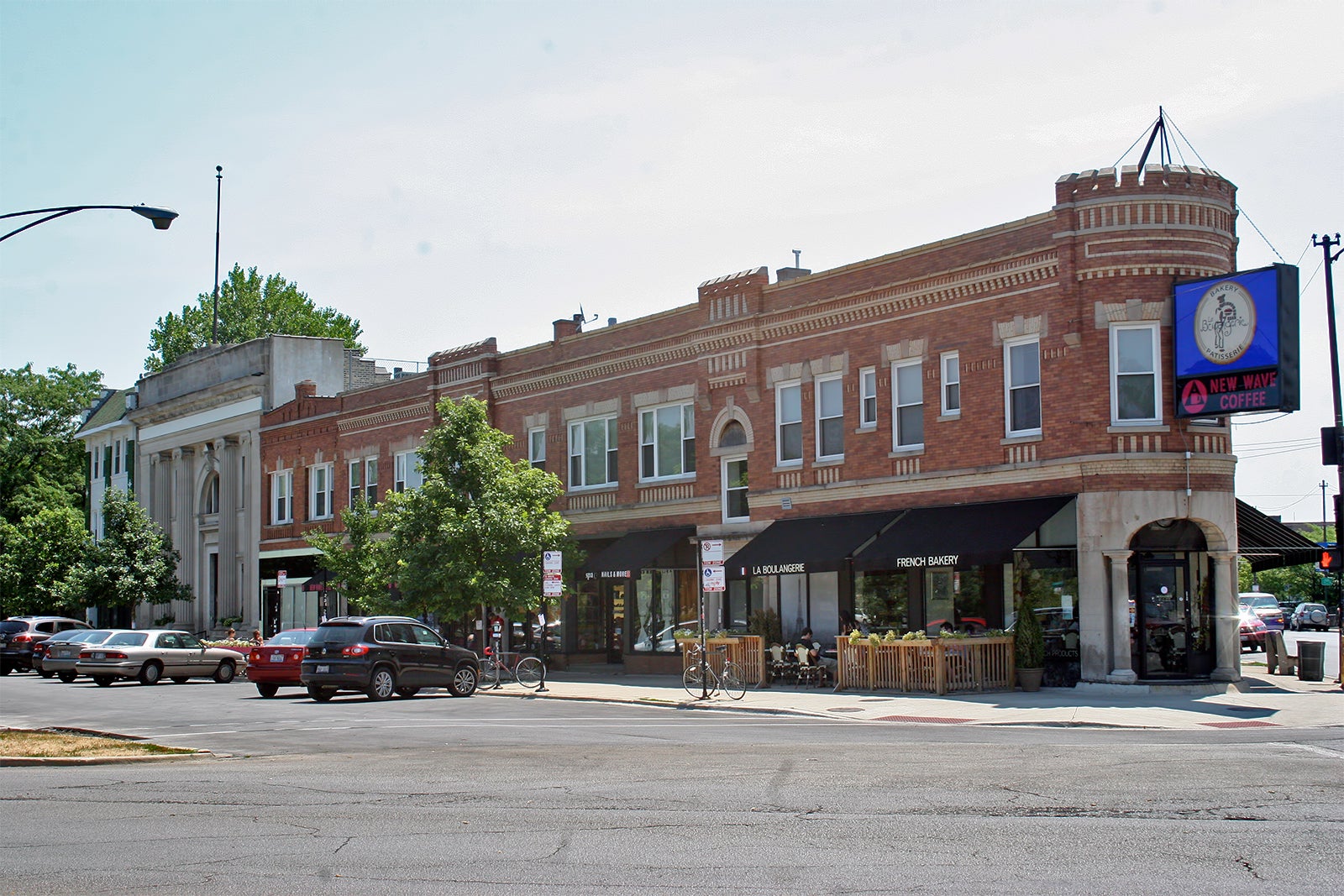 A brief history of Logan Square
The area that would eventually become Logan Square was actually settled as multiple separate towns during the 1800s. Those included Maplewood, Jefferson, and Avondale. Eventually, the entire area was subsumed into the growing metropolis of Chicago and was given the name Logan Square in 1889.
Its original settlers were immigrants from Norway, Denmark, and England. Over time, that gave way to an influx of immigrants from other nations, including Mexico and Cuba. African and Eastern European immigrants also made this area their home. You'll also find a sizeable Puerto Rican population here. The result of this intermixing is a vibrant culture and an environment that embraces music, dance, theatre, art, and food in ways that few other neighbourhoods do.
In addition to a thriving arts culture, Logan Square is home to some of Chicago's most famous churches. Minnekirken is a historic Norwegian Lutheran Memorial Church located within the square itself. Just a block away, you will find the historic meeting house of the Church of Jesus Christ of Latter-Day Saints. Armitage Baptist Church is on Kedzie Avenue, occupying a building that once served as a Masonic temple. St. Luke's Lutheran Church of Logan Square, St. Sylvester Catholic Church and School, and the Serbian Orthodox Church of the Holy Resurrection are also among the many notable houses of worship in the neighbourhood.
Good to know about Logan Square
Visitors to Logan Square will want to explore the Bloomingdale Trail, which runs for almost 3 miles. It was once part of the L train network but has been transformed into an elevated running trail. The route is part of The 606, a linear park and trail network.
Drop by Parson's Chicken and Fish to eat like a local or head over to The Whistler for a cocktail and a live performance. Lula Café is where locals go to enjoy the farm-to-table fare.
If you're in town during the spring, make time to attend the Chicago Underground Film Festival, which is held annually at the historic Logan Theatre. It's the longest-running underground film festival in the world.
Logan Square in Chicago
Back to top