Las Vegas for People Who Hate Casinos
Best Things to Do in Las Vegas That Aren't Gambling
Hitting a jackpot may sound appealing to some, but Las Vegas offers plenty of other exciting activities and unique museums for people who don't like casinos. Many hotels in Las Vegas are close to theme parks, where you get to enjoy gravity-defying roller coasters, games arcades, and entertaining street performances all day long.
Las Vegas is surrounded by stunning natural landscapes, so take a drive away from The Strip and Las Vegas Boulevard to explore vast canyons and state parks, which are ideal for camping and hiking. You also get to check out ghost towns and gold mines dating back to the 1800s. If spending hours at a slot machine isn't your idea of fun, here's a list of things to do in Las Vegas other than gambling.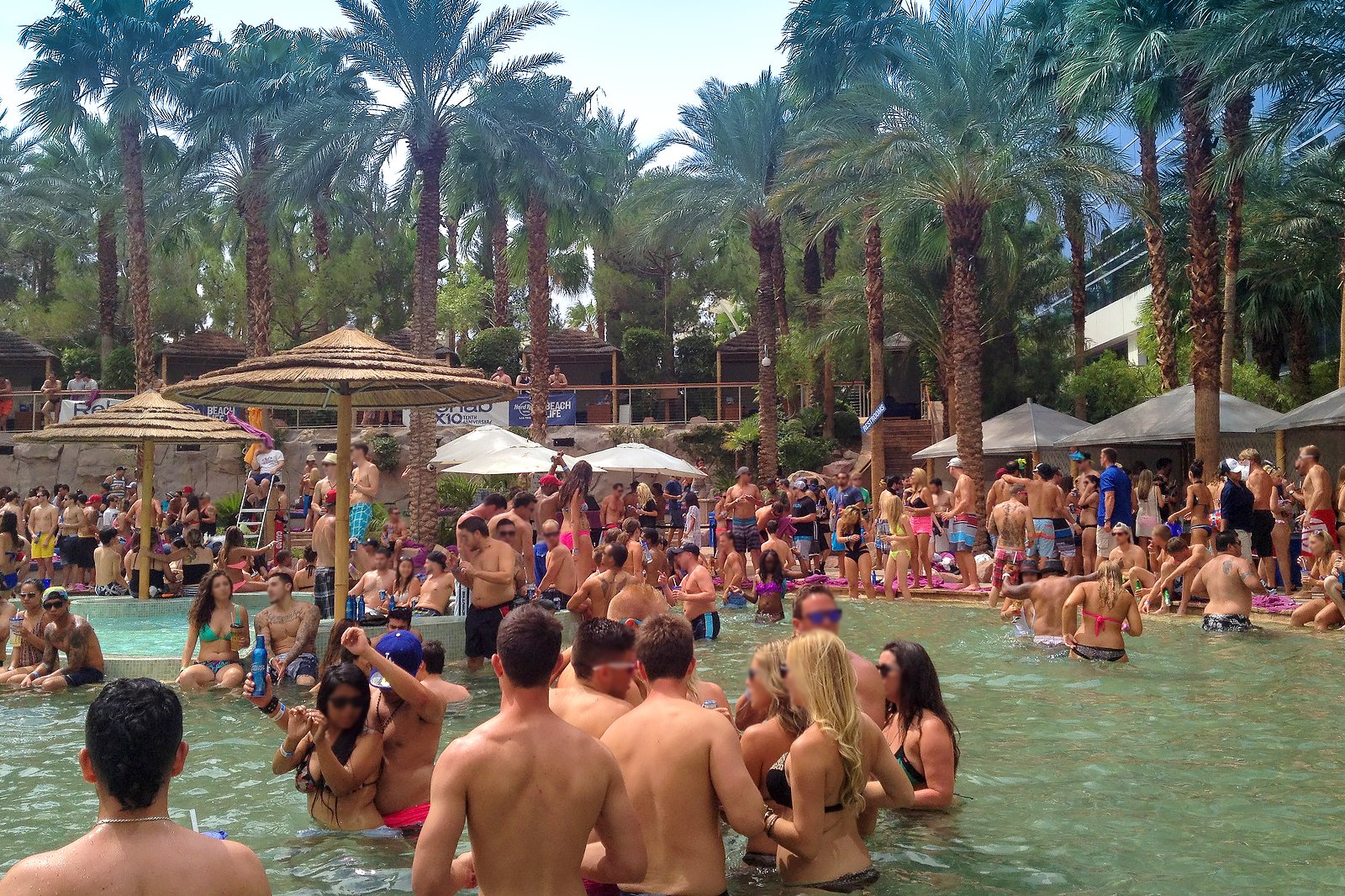 Las Vegas pool parties
Lounge on poolside cabanas overlooking Las Vegas
Hitting up a pool party lets you indulge in daytime drinking and dancing to live DJ sets in Las Vegas. Sin City has some of the world's wildest rooftop pool events, such as Rehab at the Hard Rock, The Aquatic Club at The Venetian, and Venus European Pool Lounge at Caesars Palace. These clubs also offer luxurious cabanas and sunbeds with expansive views of Las Vegas.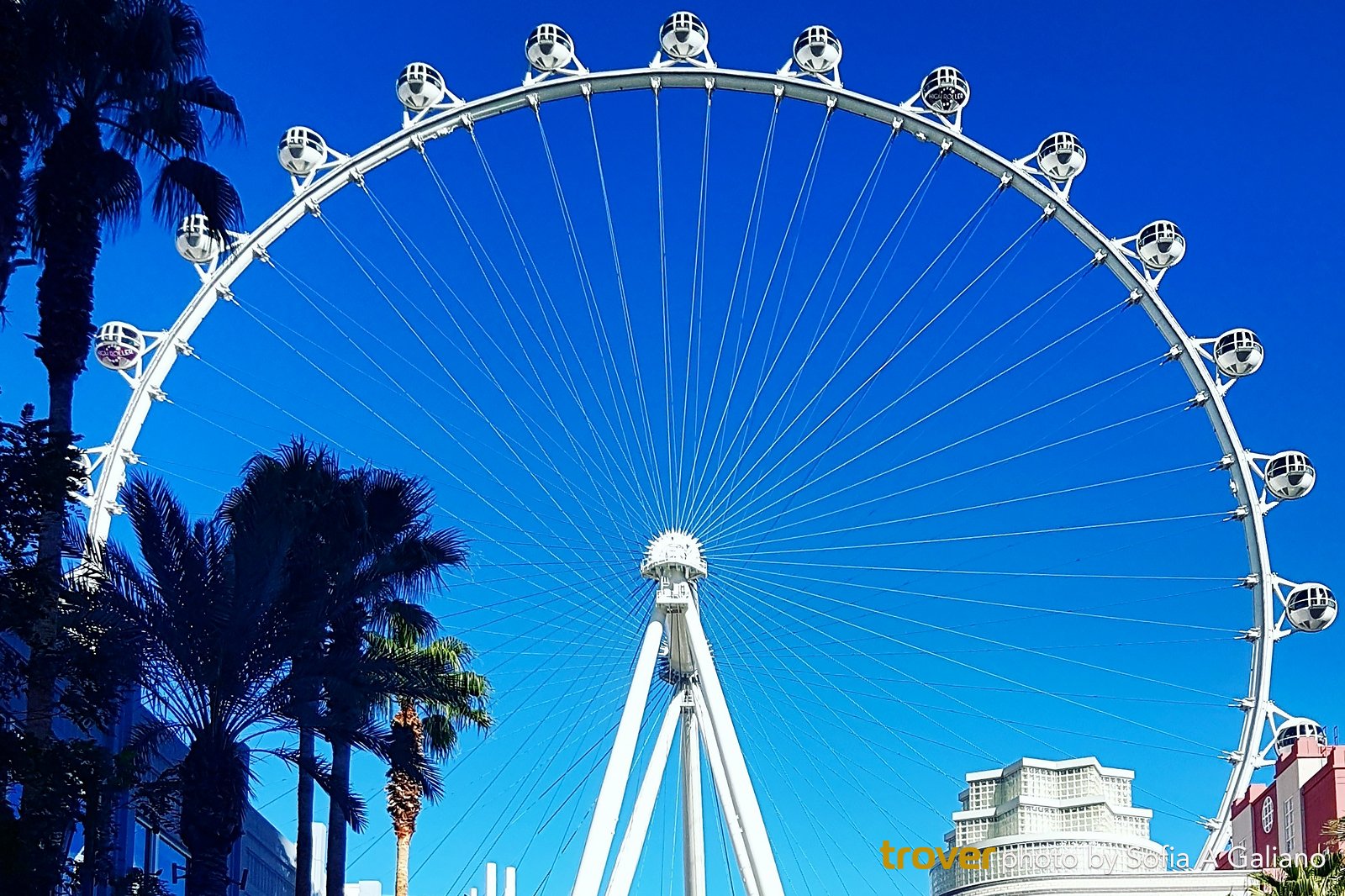 High Roller
Ride one of the tallest Ferris wheels in the world
At a whopping 550ft tall, the High Roller certainly offers some impressive views of The Strip and across a lot of Las Vegas. It takes about 30 minutes for each of the 28 pods to do a full revolution. Each pod can carry up to 40 people and, for an extra fee on top of the usual ticket price, you can get a personal bartender to join your journey. If you do, be sure to go to the bathroom before you do because there isn't one in the pod.
Location: 3545 S Las Vegas Blvd, Las Vegas, NV 89109, USA
Open: Daily from 11.30am to 2am
Phone: +1 702-322-0593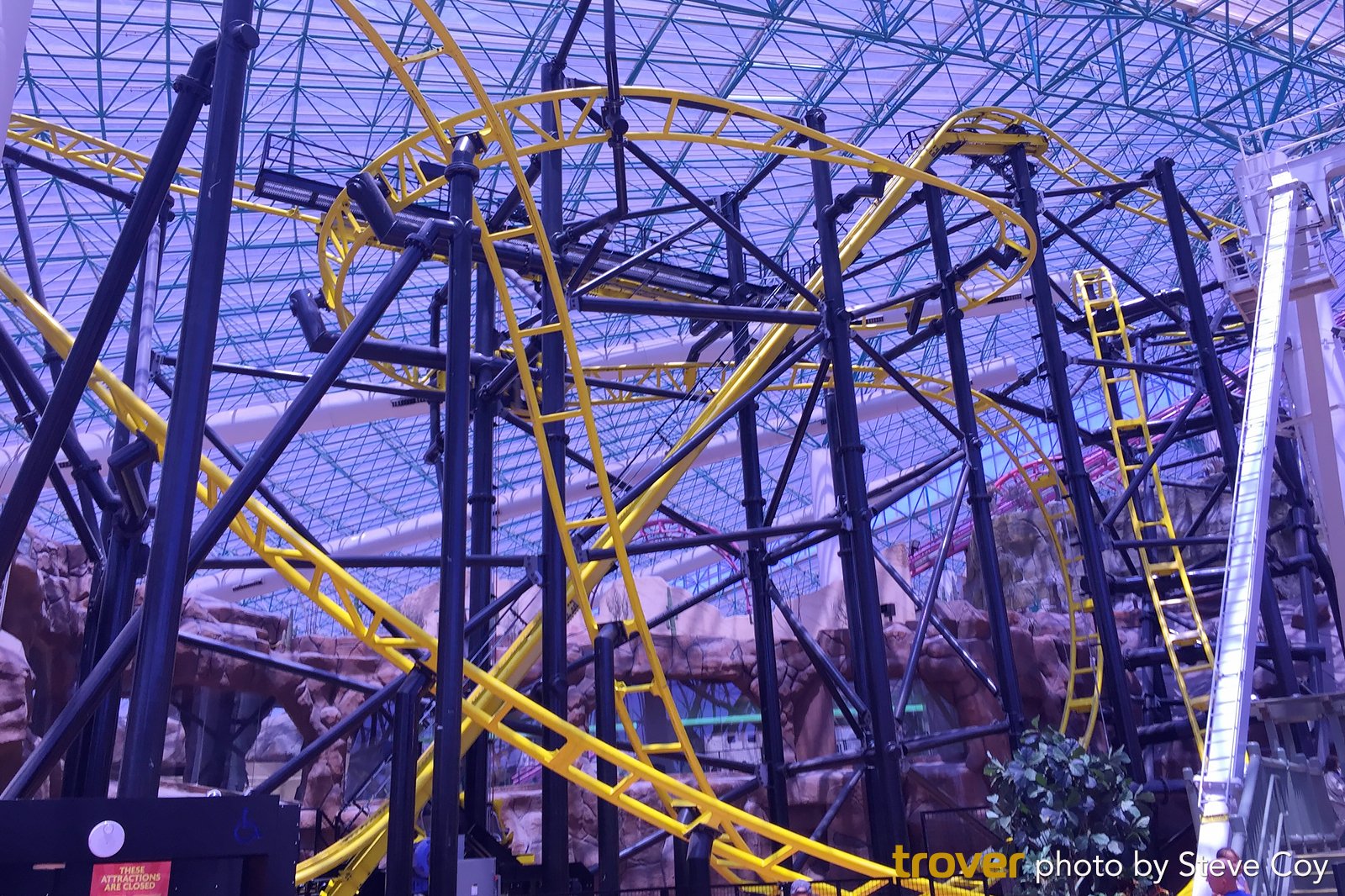 Adventuredome Theme Park
Ride the double-corkscrew Canyon Blaster roller coaster
Adventuredome at Circus Circus Las Vegas attracts families with its indoor roller coasters, clown shows, classic rides, and 4D theatres. The theme park's most thrilling rides include the Canyon Blaster roller coaster that double loops and corkscrews at up to 55 mph, the Inverter that flips you upside down at high speeds, and Disk'O, which combines rocking and spinning motions. If you're visiting Adventuredome with toddlers, check out the SpongeBob SquarePants and Ice Age 4D theatrical experiences.
Location: 2880 S Las Vegas Blvd, Las Vegas, NV 89109, USA
Open: Daily from 10am to midnight
Phone: +1 702-794-3939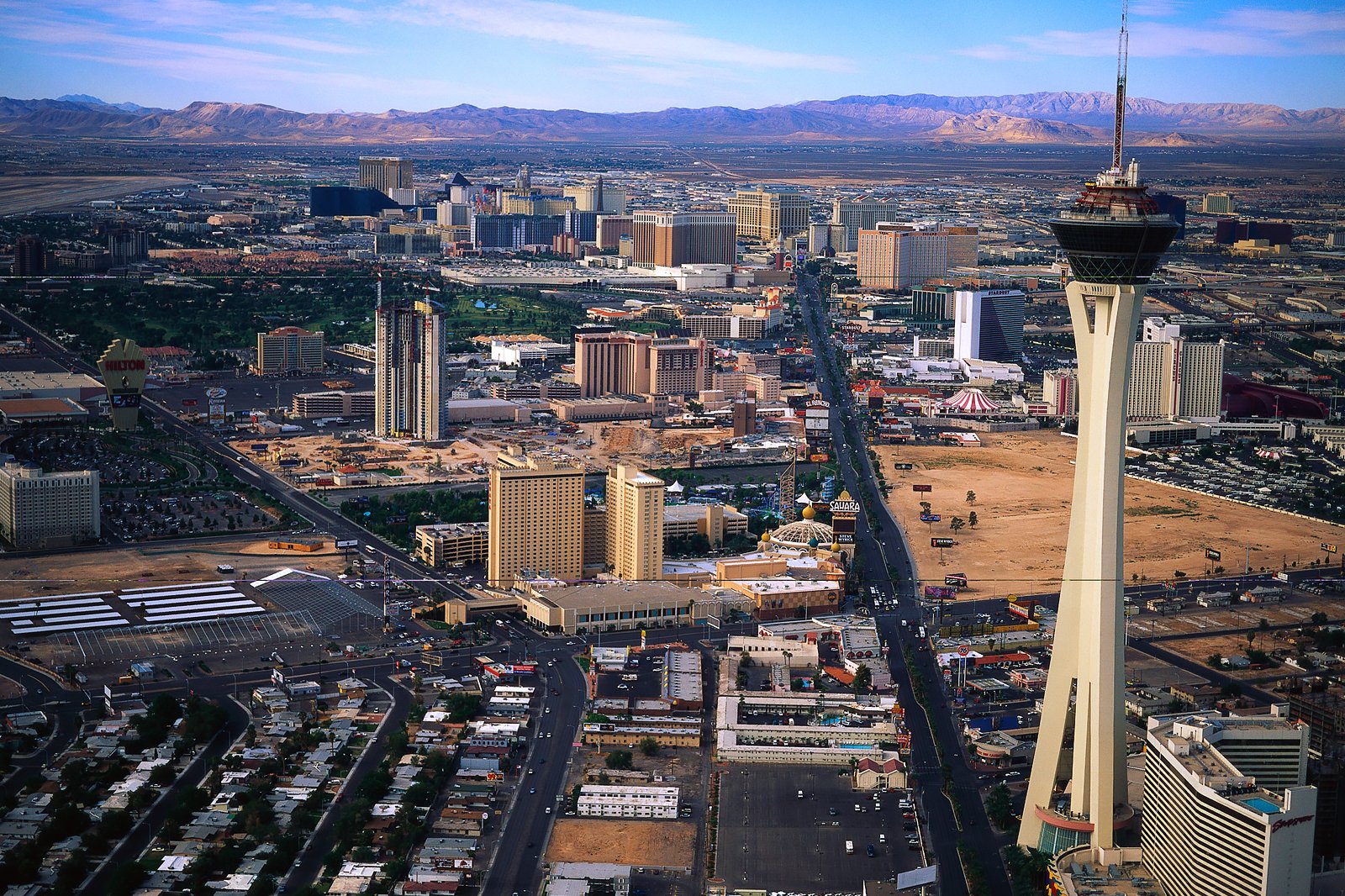 Stratosphere Observation Deck
Jump off the Stratosphere
Stratosphere Tower, standing at 1,149ft, is among the tallest freestanding observation towers in the western hemisphere. Enjoying the view from the top with a nice meal at the revolving restaurant is certainly pleasant, but the unique attraction is the SkyJump. Possibly the scariest of the 4 thrill rides available, it allows you to basically jump off the tower and hurtle towards the ground in a controlled descent similar to a bungee jump, reaching speeds of up to 40 mph straight down.
Location: 2000 S Las Vegas Blvd, Las Vegas, NV 89104, USA
Open: Sunday – Thursday from 10am to 1am, Friday – Saturday from 10am to 2am
Phone: +1 702-380-4518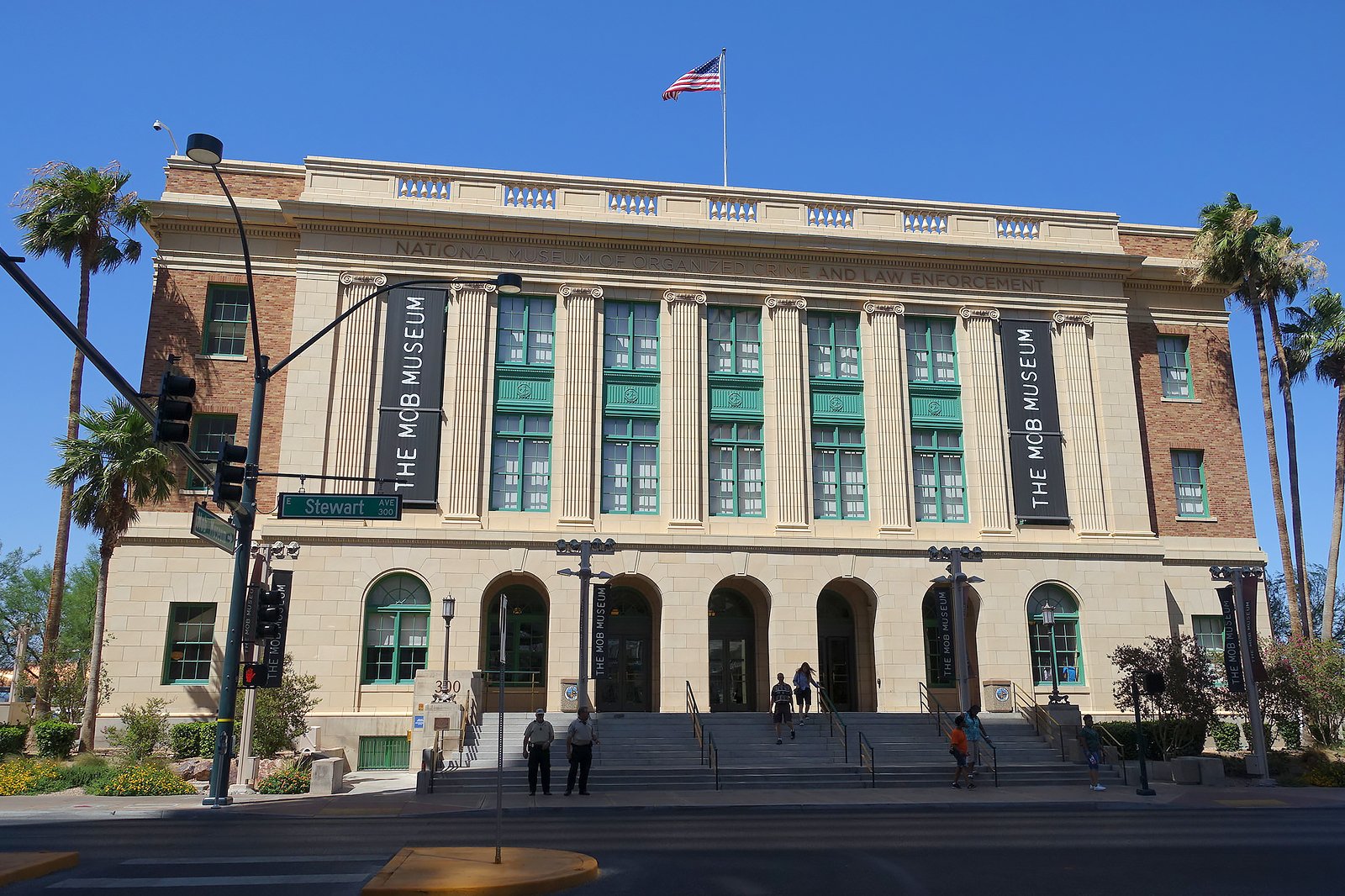 Mob Museum
Check out exhibits detailing over 100 years of Mob history
Learn about the criminal underworld at the Mob Museum through detailed accounts, authentic equipment used by renowned gangsters, and interactive experiences. Ironically, it occupies a former courthouse that has seen many mob-related trials in Las Vegas, including the Kefauver Hearings in 1950. One of the museum's exhibits is the 100 Years of Made Men, which has a wall of infamy filled with mugshots of notorious figures such as Vito Genovese and Mickey Cohen.
Open: Sunday – Wednesday from 9am to 10pm, Thursday – Saturday from 9am to midnight
photo by Jeremy Thompson (CC BY 2.0) modified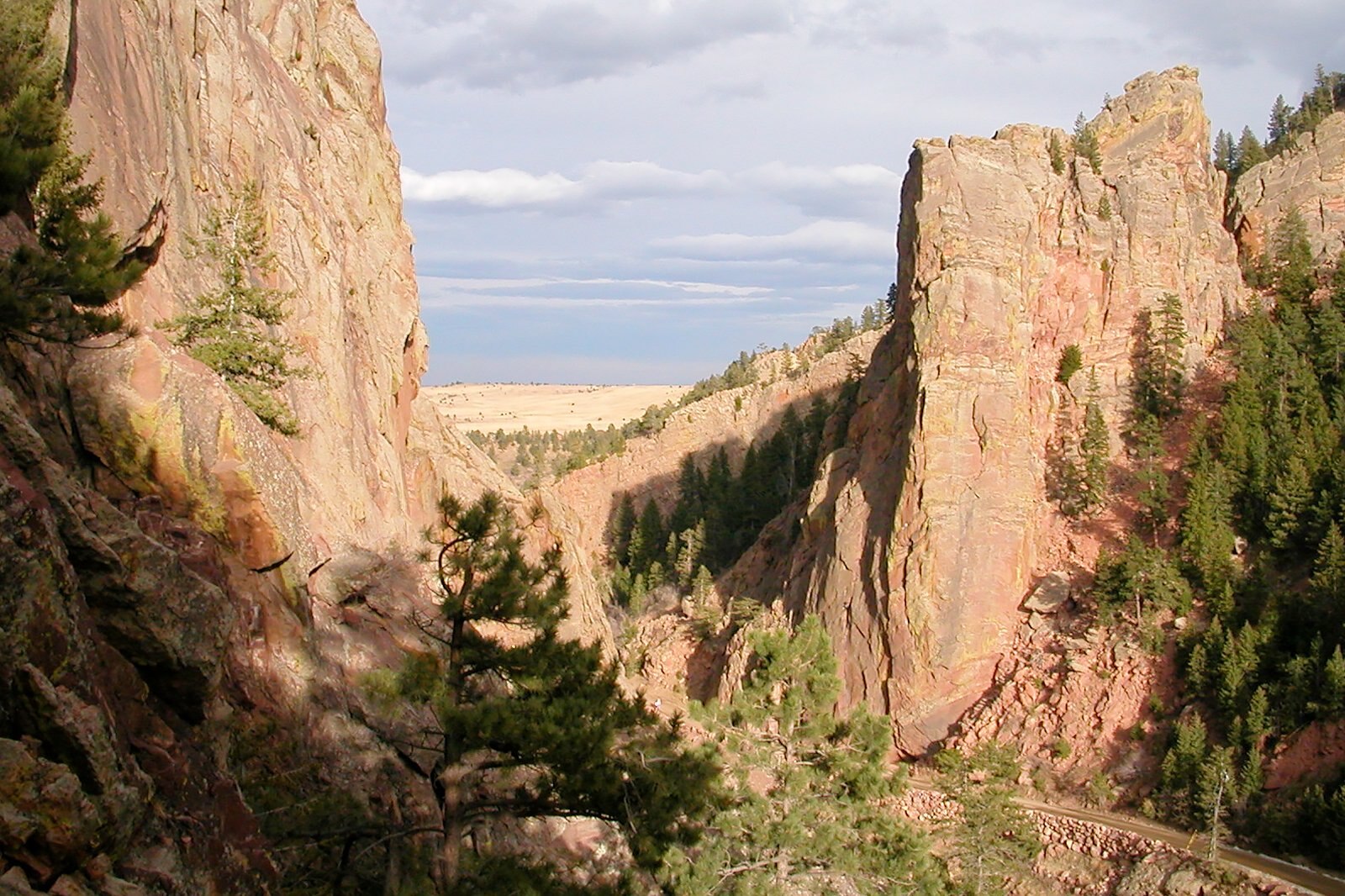 Eldorado Canyon
Join a guided tour of Techatticup Mine
Eldorado Canyon, located 46 miles southeast of Las Vegas, is where you get to explore abandoned gold mines and ghost towns. Guided tours are available at Techatticup Mine, one of the oldest and largest mines in Southern Nevada. It dates back to the mid-1800s, and there are many pieces of authentic mining equipment found throughout the tunnels. Walking tours take place at 9am, 12pm, and 2pm, with each session lasting a little over an hour.
Location: 16880 NV-165, Searchlight, NV 89046, USA
Open: Daily from 8.15am to 5.30pm
Phone: +1 702-291-0026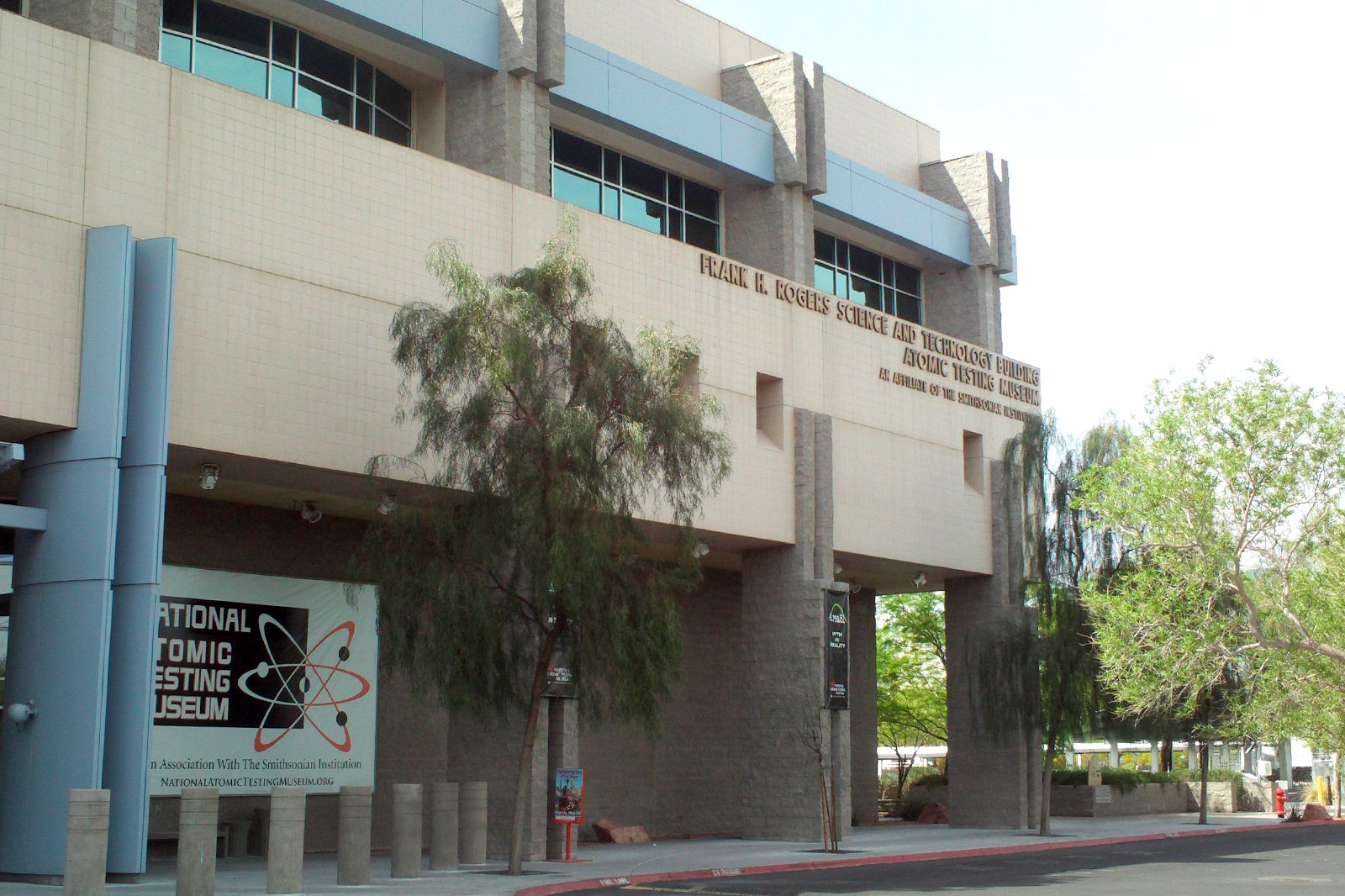 National Atomic Testing Museum
Experience a simulated atomic blast at the GZ Theater
The National Atomic Testing Museum displays over 10,000 artefacts related to nuclear and radiological science, including rare photographs, videos, government reports, and books. The museum has 6 permanent galleries and simulated experiences, as well as travelling exhibits from all over the world. The Atomic Culture exhibit is where you get to learn about ways to survive an atomic blast, while the GZ Theater lets you experience a simulated atomic blast. Tickets to the National Atomic Testing Museum cost around $22 for adults and $16 for youths aged 7 to 14.
Location: 755 E Flamingo Rd, Las Vegas, NV 89119, USA
Open: Monday – Saturday from 10am to 5pm, Sunday from 12pm to 5pm
Phone: +1 702-794-5151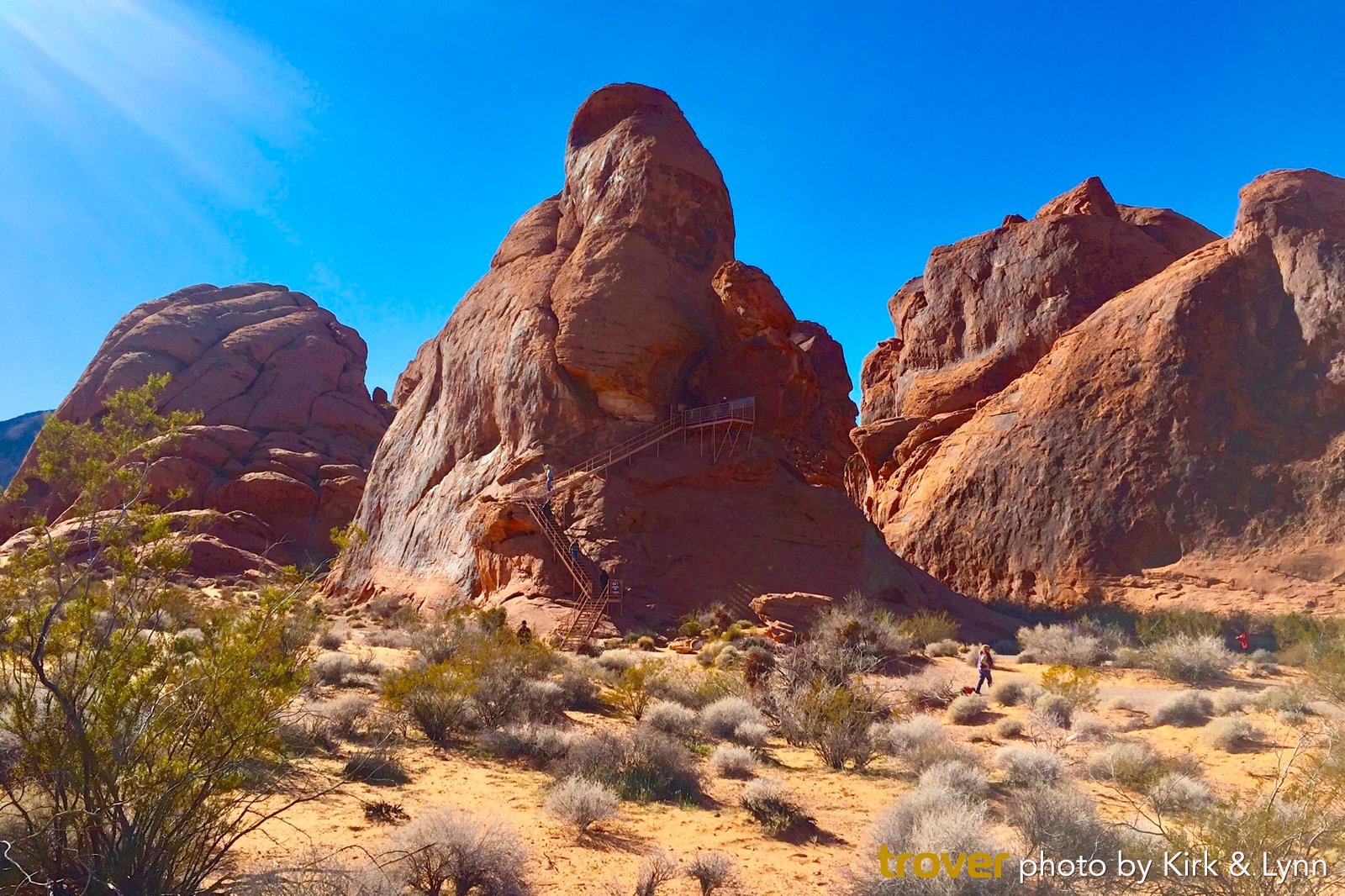 Valley of Fire
Camp out at Nevada's oldest state park
The Valley of Fire State Park, located 50 miles northeast of Las Vegas, is named after its bright red Aztec sandstone formations. Known as the oldest state park in Nevada, you get to enjoy outdoor activities such as hiking, picnicking, and RV camping. One of its most impressive landmarks is the Atlatl Rock, a 50ft-tall boulder decorated with Native American petroglyphs. If you want to camp out at Valley of Fire, prices start from $20 per night.
Location: 29450 Valley of Fire Hwy, Overton, NV 89040, USA
Phone: +1 702-397-2088
Couples
Families
Adventure
Group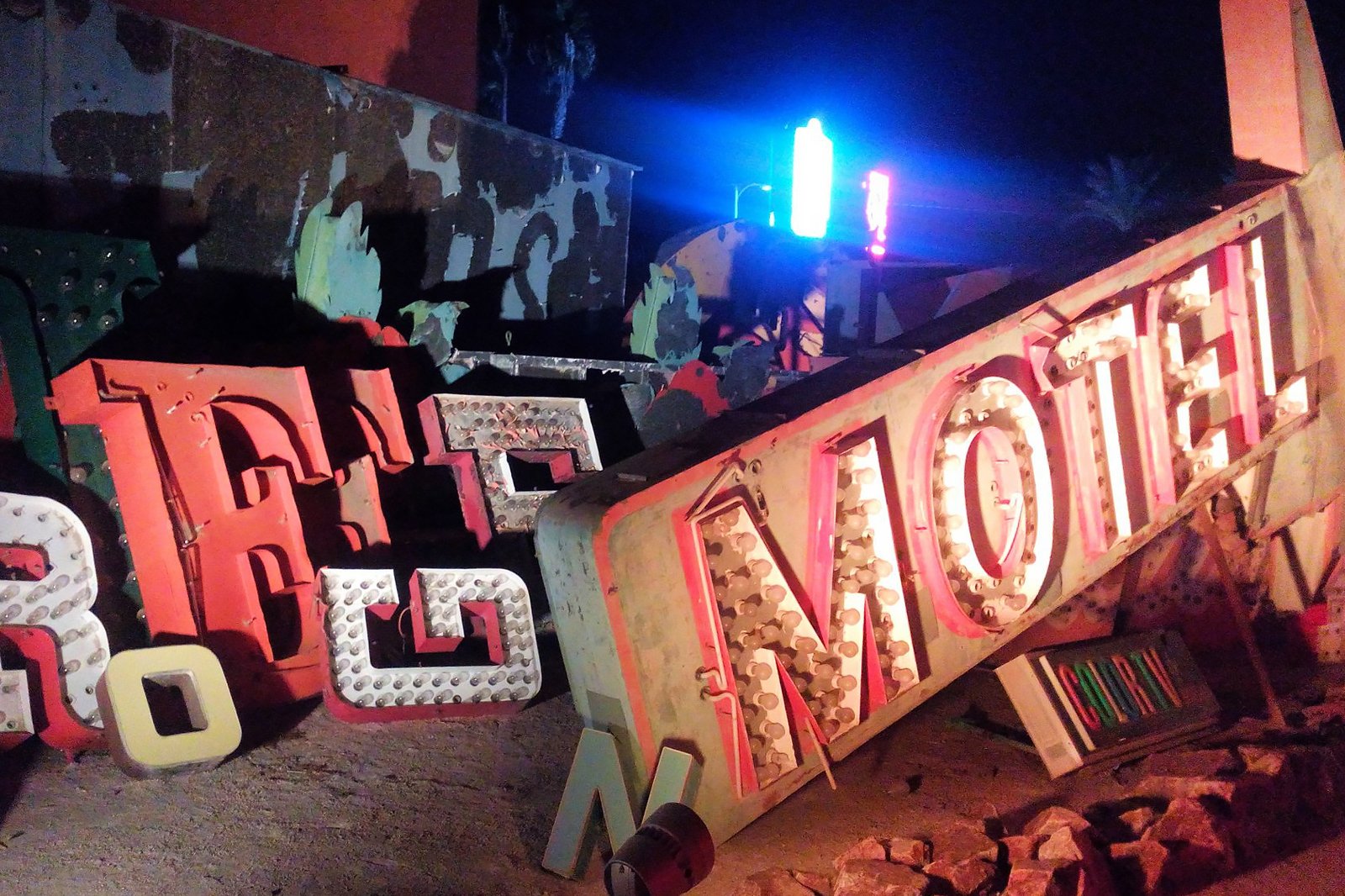 Neon Museum
Join a guided tour of the Neon Boneyard
The 2.25-acre Neon Museum displays over 200 abandoned signboards from various casinos, retail stores, and restaurants in Las Vegas. There are about 9 restored signs that light up the museum compound 24 hours a day, including The Hacienda Horse and Rider which date back to the mid-1960s. Guided tours are available if you want to learn about the history of the museum's collection. The Neon Museum also hosts Brilliant, a 40-minute evening show with classic music and impressive lights projected on defunct signage.
Location: 770 N Las Vegas Blvd, Las Vegas, NV 89101, USA
Open: Monday – Thursday from 9.30am to 11pm, Friday – Sunday from 9.30am to midnight
Phone: +1 702-387-6366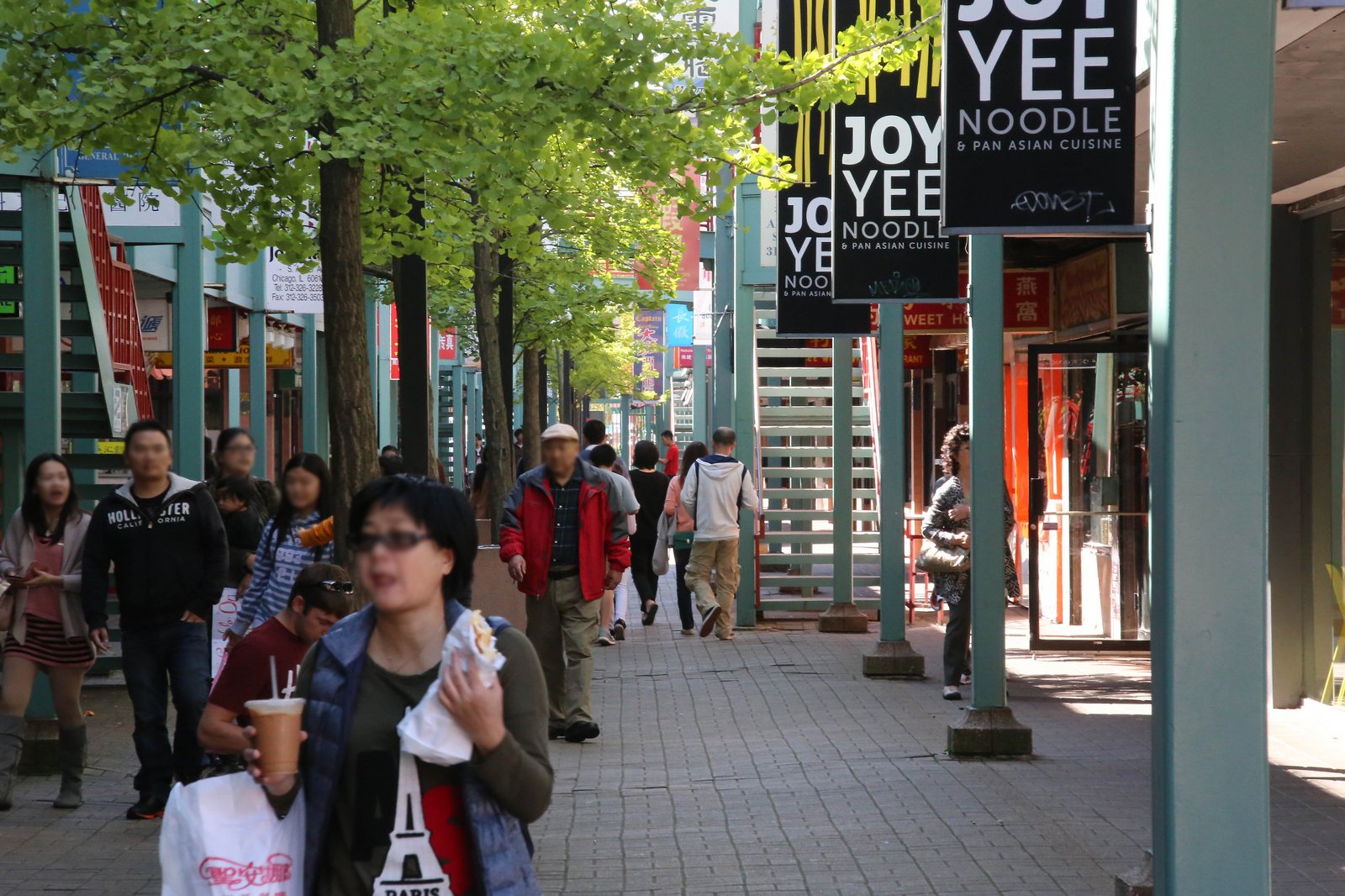 Chinatown
Enjoy a variety of Asian cuisine
Chinatown spans Spring Mountain Road in central Las Vegas, and features a variety of Asian restaurants, bars, and shops. Start at the Chinatown Plaza, which has an ornate imperial-style arch gate and golden statues of characters from The Journey to the West folklore. Among the many Asian dishes you get to try at Chinatown include Vietnamese pho, Hong Kong wonton noodles, and Taiwanese bubble tea.
Location: Spring Mountain Rd, Las Vegas, NV 89146, USA
photo by Paul Sableman (CC BY 2.0) modified