Key West Travel Essentials
Useful Information to Help You Start Your Trip to Key West
Our Key West Travel Essentials lays out the essential information you need to help you plan your trip to one of the most popular destinations in Florida, USA. No matter how frequently you travel, some questions will always need answers: What's the weather like? How can I get from Key West International Airport (EYW) to my hotel? What currency and type of plug do I need?
We have all these answers plus other basic info about the best time to go, getting there, getting around, and a few useful travel tips. You'll also learn about the most popular landmarks in Key West such as Mallory Square, The Ernest Hemingway Museum, and Harry S. Truman House. It's all compiled in this Key West Travel Essentials. After reading this short and easy-to-read guide, you will be a little more prepared to start your trip to Key West.
1
When is the best time to travel to Key West?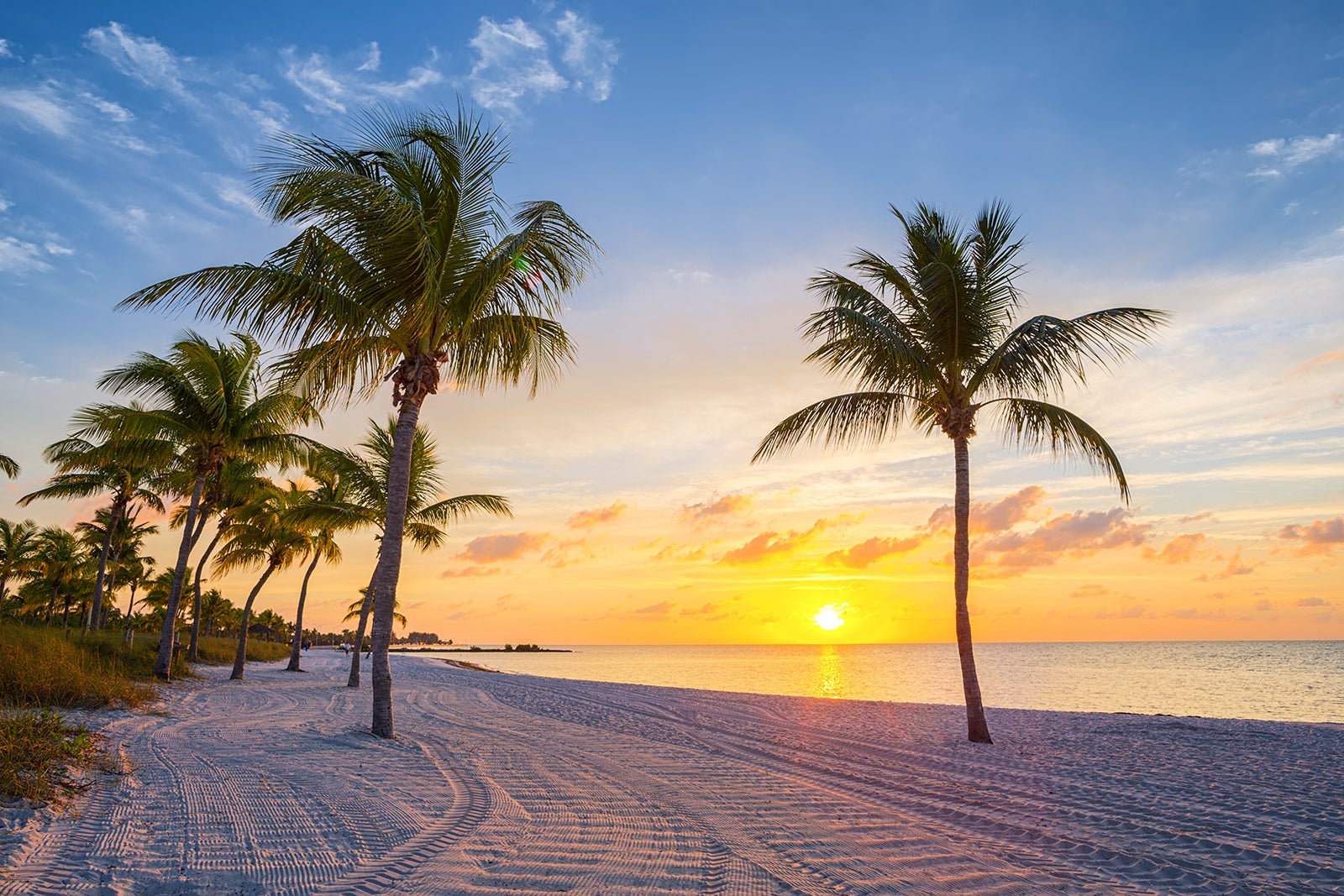 Key West has a tropical savanna climate with 2 distinct seasons: wet and dry. Average temperatures range from 64°F in the mild winter to 90°F in summer.
On average, you can expect up to 6 rainy days per month from November to April. Summer happens to also be the wettest time of the year, with between 11 and 16 wet days per month.
With temperatures ranging between 75°F and 90°F, May–September is the warmest time of the year in Key West. The peak season runs from late December to mid-April. It's when the weather is pleasant – warm and dry – but accommodation rates can be sky-high.
The best times to visit Key West is from mid-April to late May, and from November to mid-December. Hotels usually offer great promotions and the weather is just right for enjoying outdoor attractions.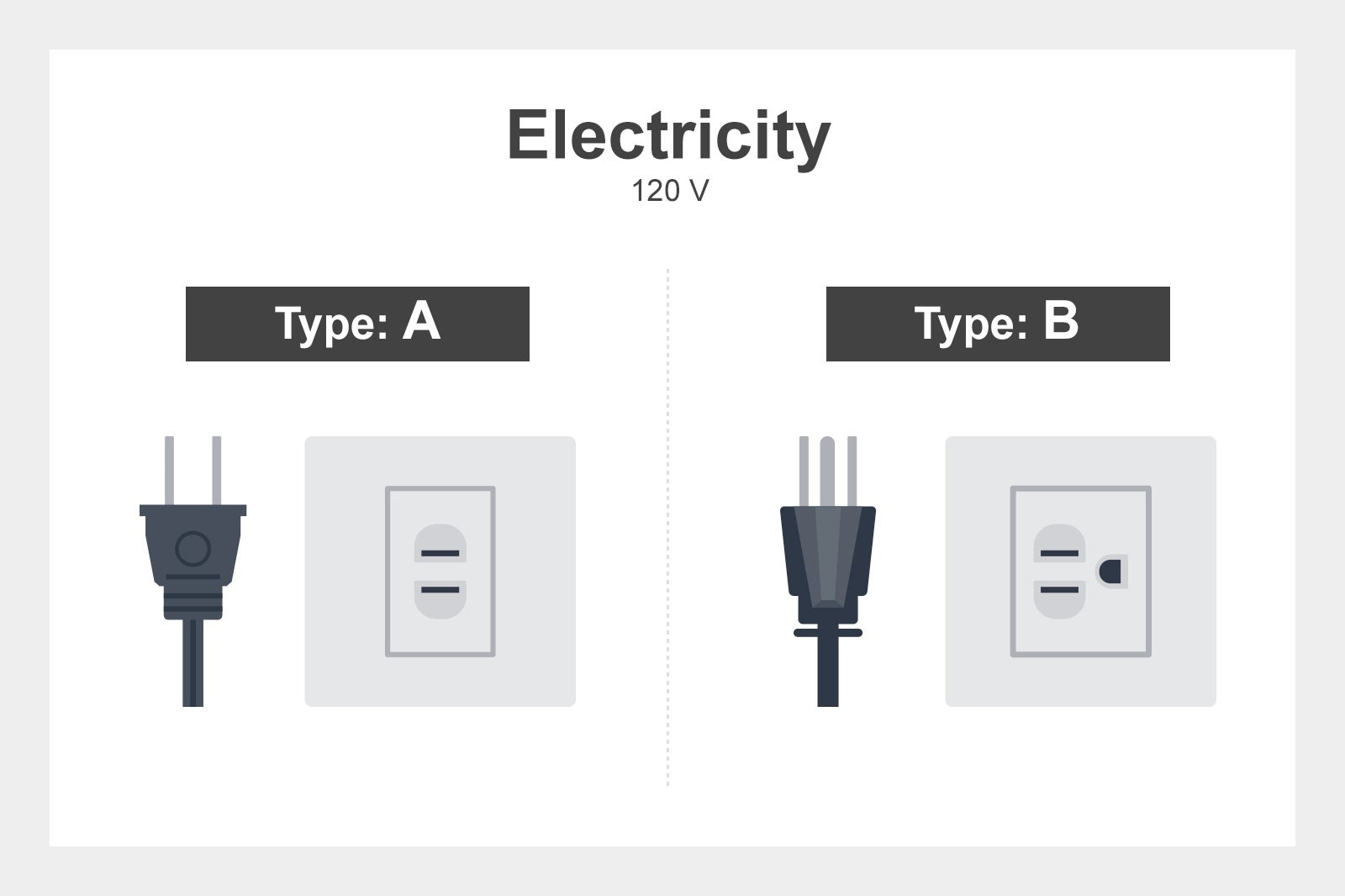 Plug type: A and B
Electricity: 120 V
Currency: United States Dollar (US$)
International dialling code: +1 305
Emergency telephone number: 911
3
How to get to my hotel in Key West?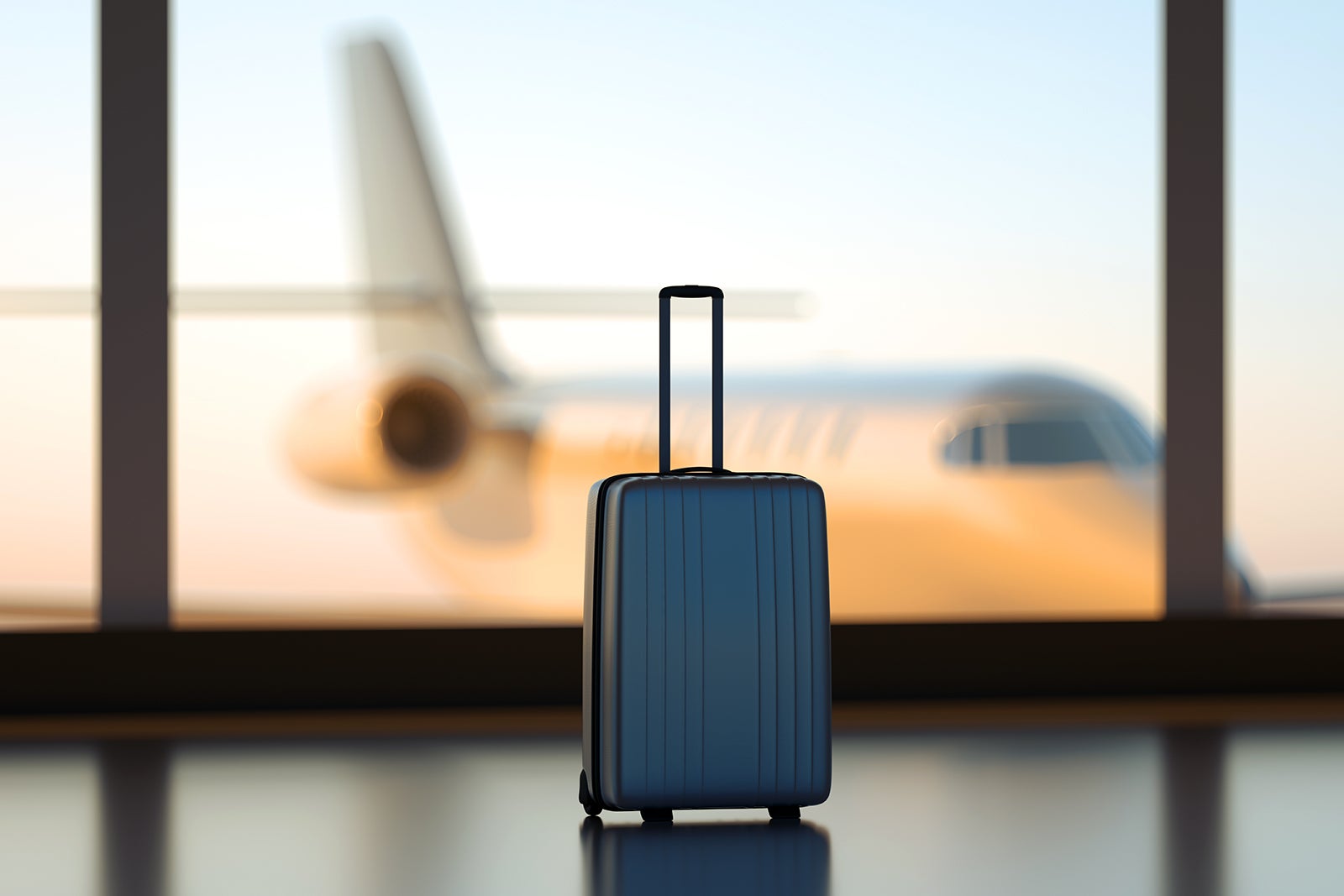 Key West Island is served by an international airport of the same name. Flying in is the easiest way to get there.
You can also fly to one of the major airports in Florida – Miami (MIA), Fort Lauderdale (FLL), Tampa (TPA), or Orlando (MCO) – then take a ferry to Key West.
Another way to get to Key West is by car. It's a 3-hour drive from Miami on one of the most scenic roads in the US, riding on bridges and islands. If you're lucky, you might even spot dolphins swimming alongside the road.
Key West International Airport (EYW)
Key West International Airport is the main airport serving Florida Keys' westernmost island of Key West. It occupies most of the southeastern quarter of the island and is located 3 miles from the historic district.
Free Wi-Fi is available, and there's a good choice of ground transportation options available for you to get to your hotel from the airport according to your budget:
Yellow Cab Company, Florida Keys Taxi, and many more companies serve Key West International Airport.
Rideshare services – Uber and Lyft – are available.
A choice of limo car and shuttle services can be found at the airport. Some hotels offer free transfer services.
Greyhound, Keys City Bus, Lower Keys Shuttle, and Miami-Dade-Monroe Express Route are the bus services serving the airport.
From Alamo to Budget to Avis and more, you'll find all the major car rental companies at Key West Airport.
Most of the taxi, bus, shuttle, and car rental desks can be found near the baggage claim area.
Getting to Key West by road
Getting to Key West by road is a unique experience. Whether you travel on a budget aboard a Greyhound bus – the cheapest way to get there – or by a rented car, you'll ride on one of the most beautiful roads in the States.
The US Highway 1 links all the Florida Keys with bridges. Departing from Miami, you'll drive through the Everglades National Park, then out across the water, with great views on both sides of the road. The ride usually takes about 3 hours.
Find the Key West Greyhound bus station in the airport. You can use the ground transportation options available there to be transferred to your hotel.
4
How to get around Key West?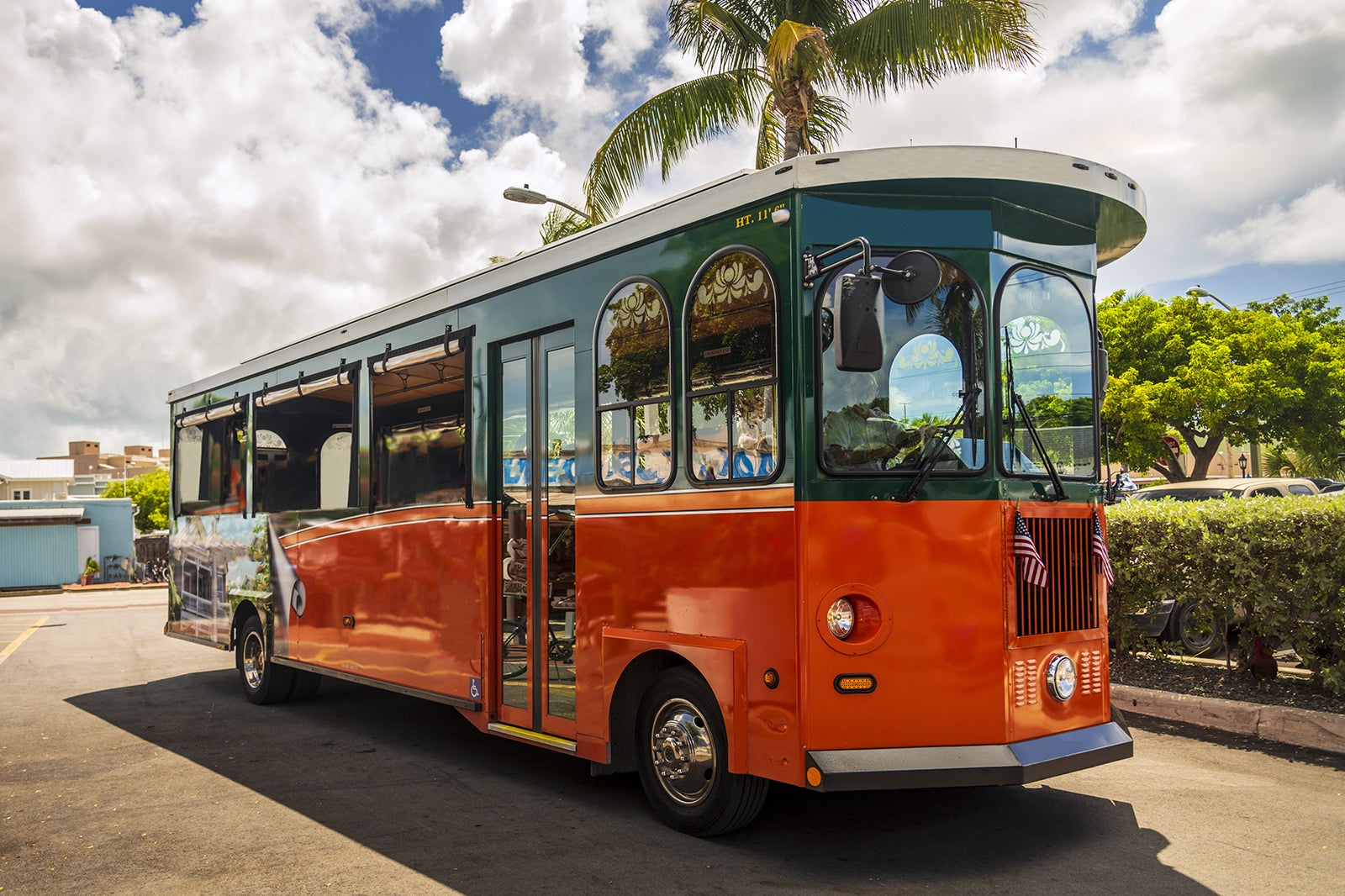 Travel tips
About 2 square miles wide, the historic downtown district of Key West is easily walkable. Home to landmarks including The Ernest Hemingway Home and Museum, the Southernmost Point of the Continental US, and many more places of interest, you'll also find an excellent choice of dining, shopping, and nightlife entertainment options. There are many ways to get around further – note that the island's main areas cover only about 6 square miles in total.
You can save money by purchasing the Key West Sightseeing FLEX Pass, which offers you up to 39% discount on pre-booking 7 tours or attractions.
Taking a taxi in Key West
You'll find no shortage of taxis in Key West, with operators ranging from Key West Express (+1 239-463-5733) and Key West Taxi (+1 305-296-6666) to Yellow Cab Company (+1 305-292-0000) and many more. Taxis are also easily found in front of hotels and major attractions.
Convenient yet rather expensive, getting around the city by taxicab is not your best option if you're on a budget. The usual tipping for taxis is around 15-20% of the fare. Credit cards are accepted by most taxi drivers.
Uber and Lyft are the 2 main ridesharing apps used in Key West. Their rates are slightly cheaper than standard taxicabs and they accept payments by credit card.
Travelling by bus in Key West
Key West public buses offer a convenient and economical way of getting around the island. There are 5 routes available. The Green line runs along the north coast, the Blue line goes along the south coast and the Red and Orange lines go around in the central area of the island. The Lower Keys bus route takes you through the Florida Keys islands and up to Marathon.
One-way tickets, 1-day passes, 3-day passes, and other ticketing options are available. Most of them can be purchased aboard the bus. Key West public transport system also features the Duval Loop bus. It takes you around the Old Town for free from 6 am to midnight.
Riding Trolleys in Key West
Key West Trolleys are tour buses that take you around the main points of interest on the island. You can purchase 1-day or 2-day tickets, which can be relatively pricey. The advantage is that you can directly get to over 100 points of interest and benefit from an entrance fee discount at some of them.
Cycling and other modes of transportation
Due to the island's small size, renting a car is not really an ideal option in Key West. Most would hire a bicycle, a moped or a small electric car for getting around. As the island is flat, cycling around is the most recommended way – it takes about an hour to go around the entire island on a bike.
Bike rental companies to check out include Island Bicycles (+1 305-292-9707), Key West Bicycles (+1 305-900-9303), and Eaton Bikes (+1 305-294-8188), just to name a few.
Note that some public buses have racks to carry bicycles. These can be useful in case you'd get too tired to cycle back to your hotel or if you wish to visit other islands of the Florida Keys on your bike.
5
What are the main annual events in Key West?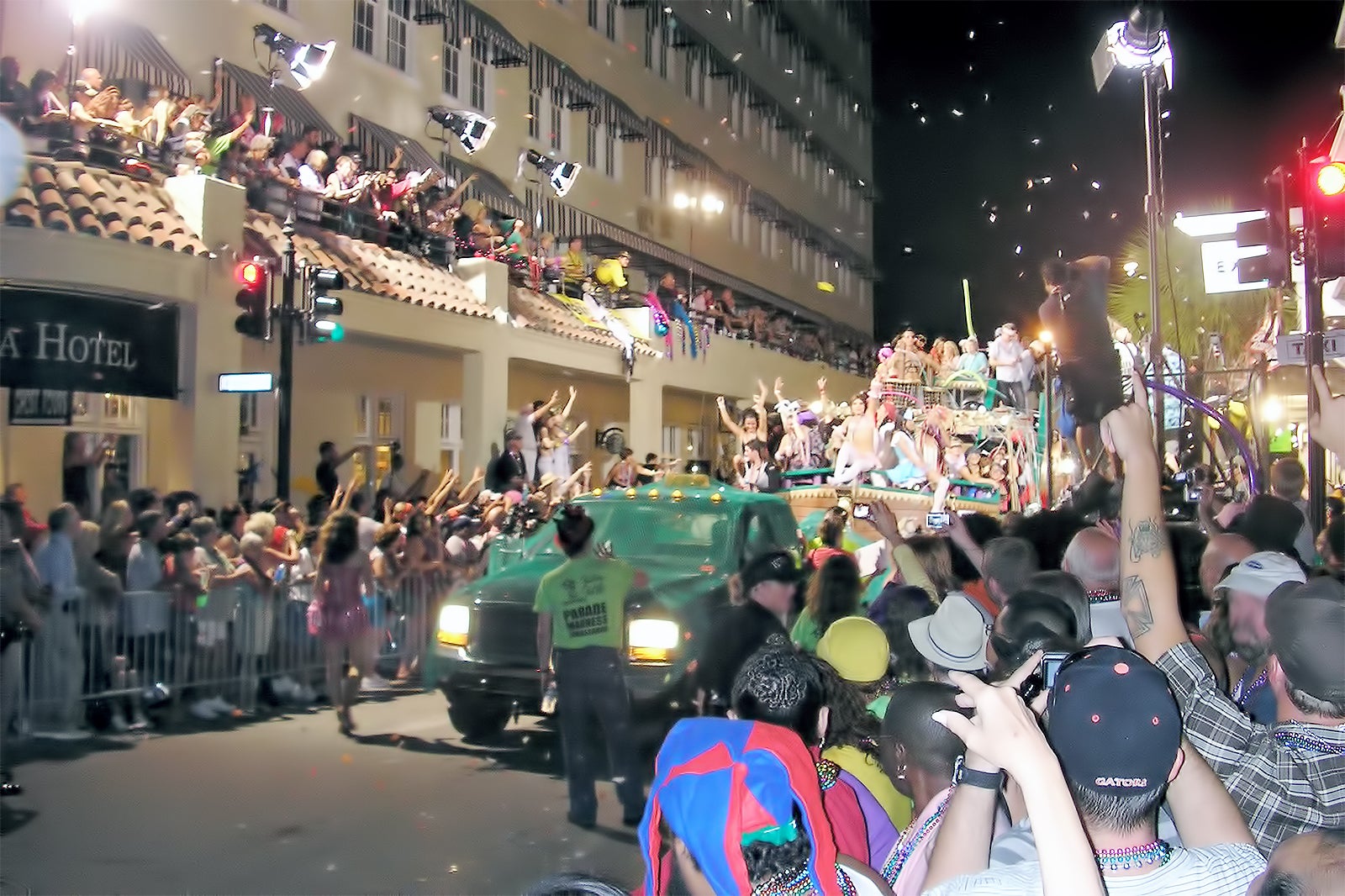 Florida Keys Seafood Festival
January
An excellent opportunity to feast on seafood with crab, lobster, and other seafood used in the preparation of South American ceviche and Caribbean conch chowder.
Where: Bayview Park
Key West Lighted Boat Parade
December
Decorated and illuminated boats of every shape and size celebrate Christmas and offer a parade in the Historic Seaport of Key West Bight, together with live music, food, drinks, and fun.
Where: Key West Bight (Historic Seaport)
Fantasy Fest
Mid-October
A major event held since the '70s with costumed parades, masquerades, street food, and drinks. The first 2 days are the family-friendly Goombay Fest, while the rest of the week is adults only.
Where: Duval Street
6
What are the main landmarks in Key West?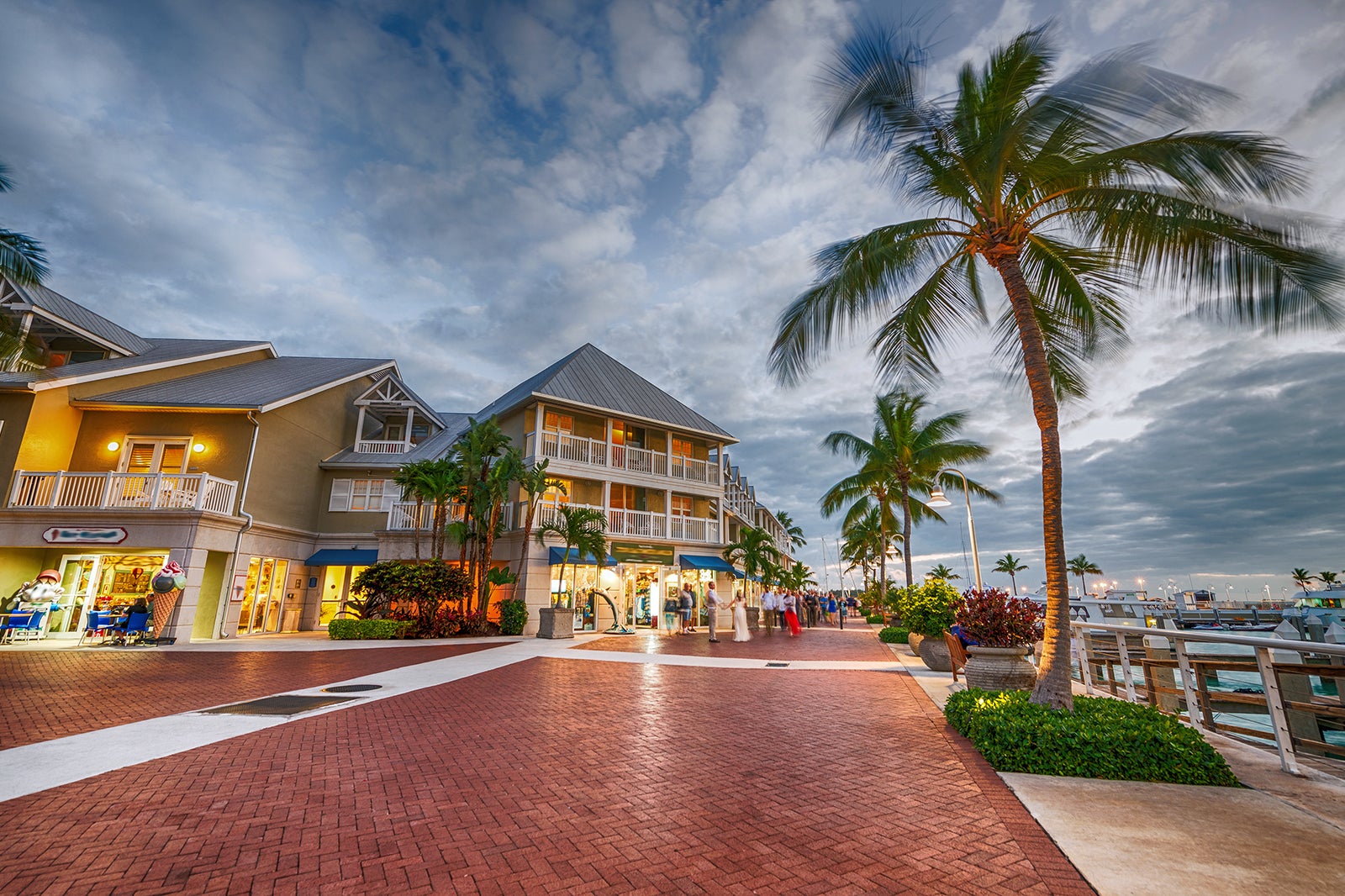 Mallory Square
The heart of Key West historic district – the Old Town. It features a great choice of restaurants, shops, bars, and attractions and is one of the best sundowner spots on the island.
The Ernest Hemingway Museum
The last residence of one of America's best-regarded authors, right in the heart of Old Town Key West. Around 50 cats, including descendants of Hemingway's cat, Snow White, live here.
Harry S. Truman House
Truman's Little White House is a historic Key West site just south of Mallory Square. Presidents such as Taft, Eisenhower, and Truman himself had stayed here.
USA Southernmost Point
A black-and-red concrete buoy in Key West that marks the southernmost point in the continental United States. It's free to visit, on the corner of Whitehead and South streets.
Back to top