Hyde Park provides a quiet spot for those looking to escape Chicago's more hectic neighbourhoods. Situated just 7 miles away from Chicago's main tourist hub of Magnificent Mile and The Loop, the area is easy to reach via both private and public transport, but feels a world away at the same time. Additionally, thanks to its extensive historical significance, there's still plenty to see and do, beyond visiting the local and charming shops and restaurants.
Hyde Park in Chicago - one of the highlights of 10 Most Popular Neighbourhoods in Chicago (Read all about Chicago here)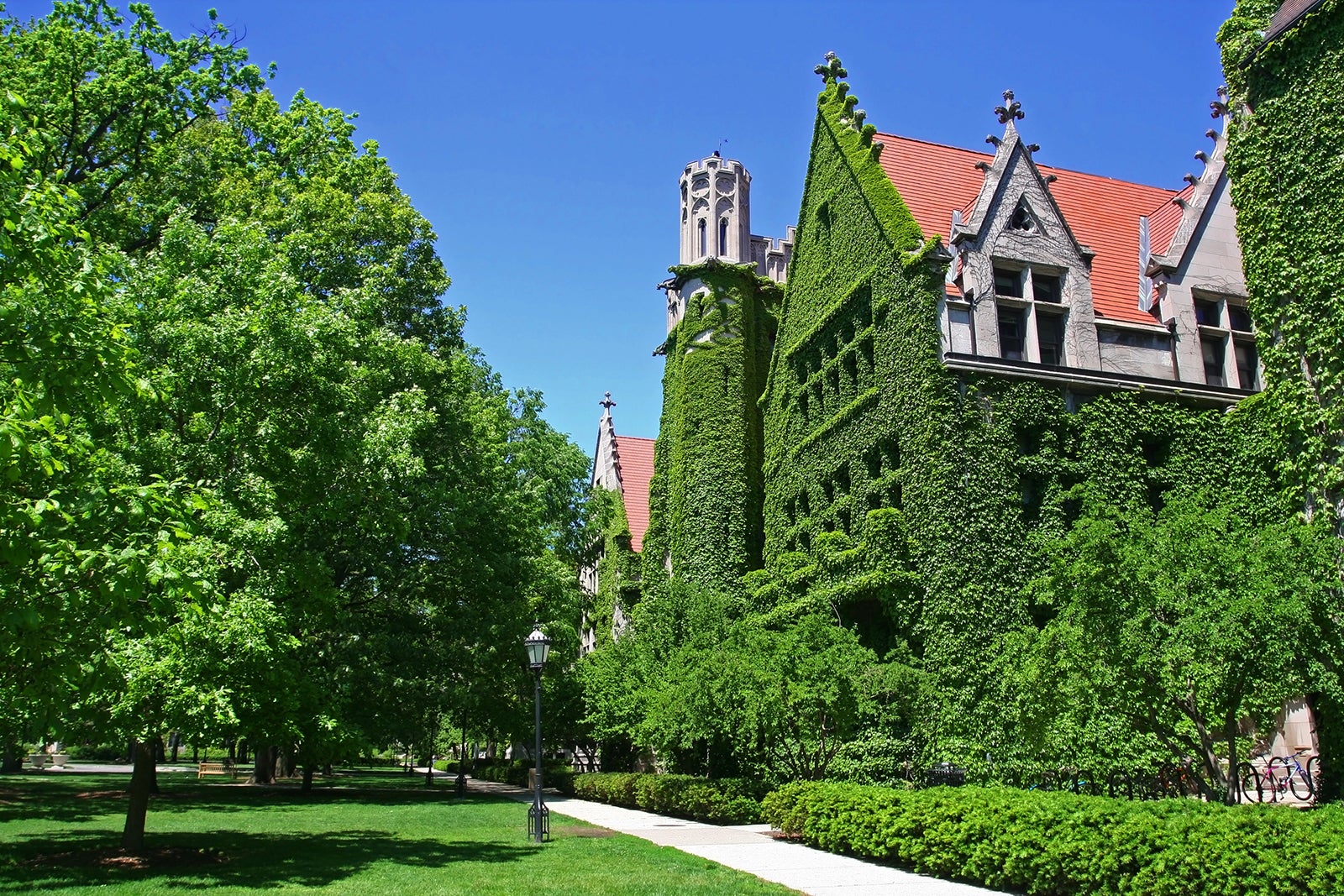 A brief history of Hyde Park
Hyde Park was home to the 1893 World's Fair and former US President Barack Obama. The neighbourhood is also famous housing the University of Chicago campus and the Frederick C. Robie House. Combine the best of Hyde Park's history and modern attractions, by visiting some of the neighbourhood's highlights.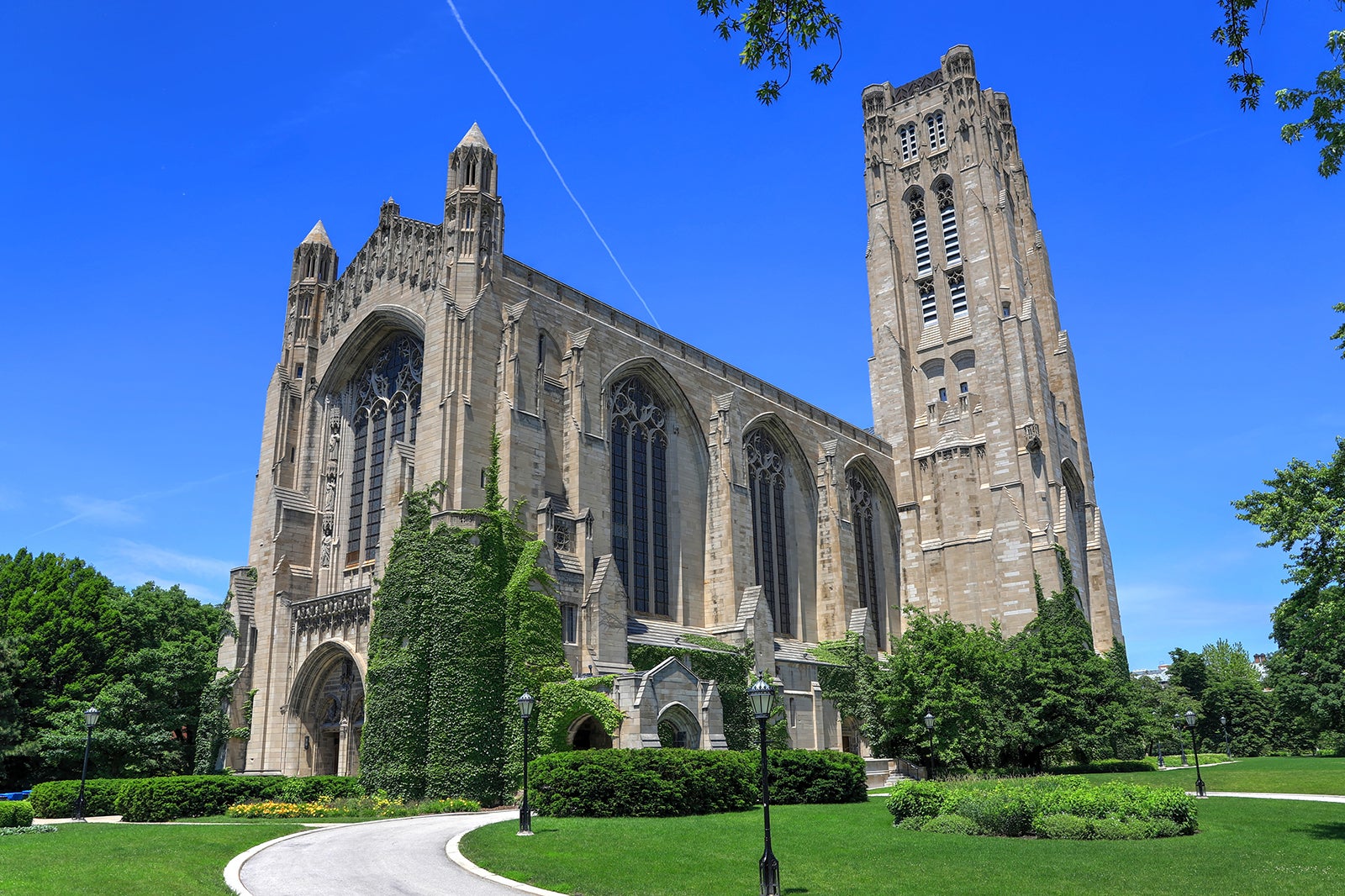 What are the highlights of Hyde Park in Chicago?
Hyde Park's atmosphere can seem highly dominated by the University of Chicago and its beautiful Gothic architecture. It's an excellent place to visit for those interested in perusing educational museums or browsing well-stocked bookstores. You'll feel right at home in this neighbourhood, which lends itself to a dark academia aesthetic.
Popular spots to visit include Drexel Fountain (the oldest fountain in Chicago) and the Isidore Heller House (designed by Frank Lloyd Wright). The 500-acre Jackson Park has a bike and running path, lush gardens, and sandy beach. Don't miss the Osaka Garden or the gilded bronze Statue of the Republic, both within Jackson Park.
You'll quickly notice that architecture is a highlight in Hyde Park. Besides the Isidore Heller House, popular homes to visit and/or tour when possible include Robie House (another Frank Lloyd Wright design), Shoreland, and the Elijah Muhammad House.
If you're interested in Hyde Park's museum culture, add the Hyde Park Art Center and the Museum of Science and Industry to your itinerary. The latter is particularly good if you're planning a family trip, as it offers many kid-friendly and hands-on exhibits.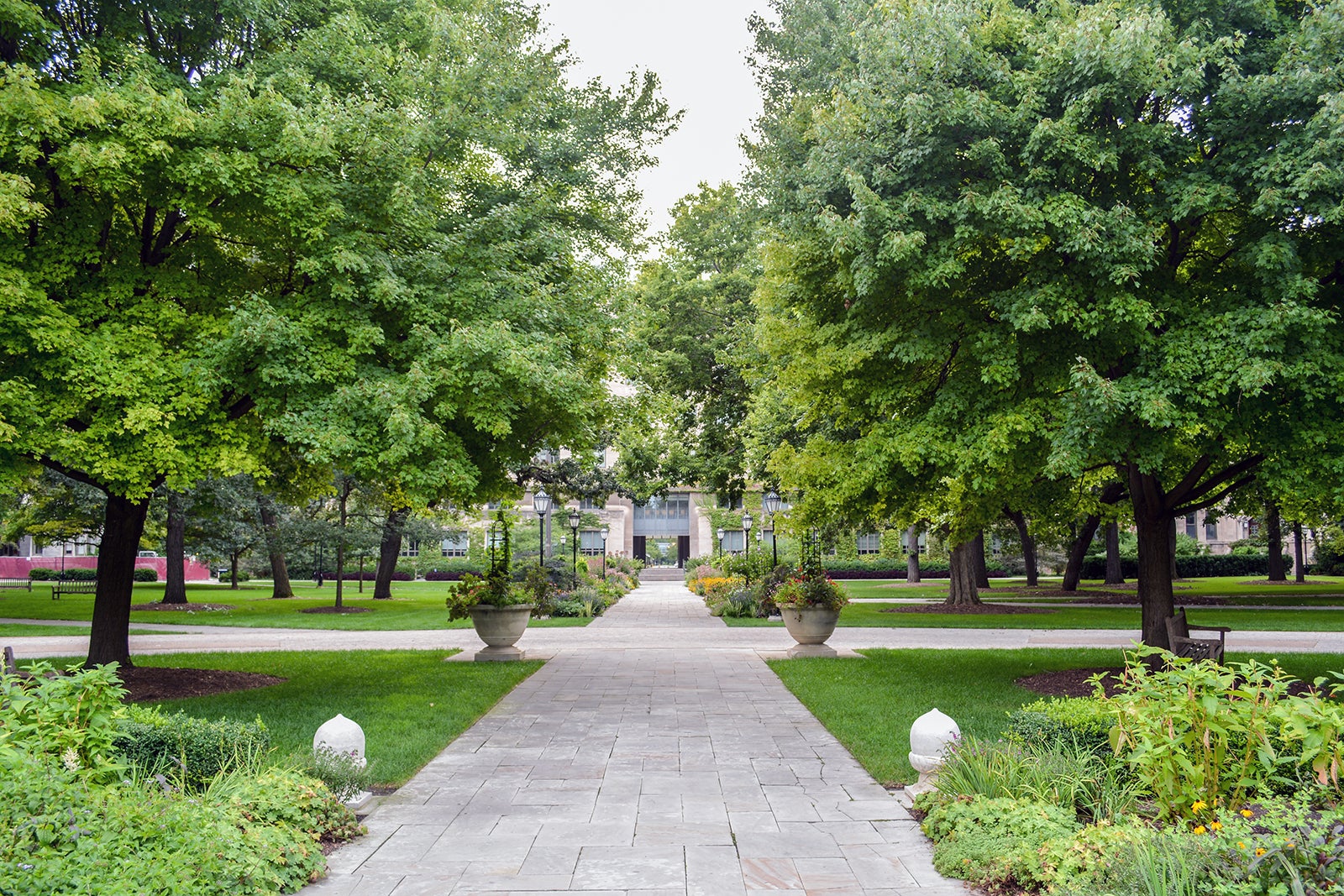 Where to shop in Hyde Park?
Some of the best shopping and dining options in Hyde Park are former US President Obama's favourite spots. Must-visits include Valois Restaurant, a cafeteria-style eatery with American comfort food, and 57th Street Books, one of the most well-loved bookstores in the neighbourhood. Other popular bookstores include Powell's Books, Frontline Books and Seminary Co-op Bookstore.
If you're not quite into the literary scene, you can find plenty of other shopping options along Hyde Park's streets, with local and boutique shops selling art, jewellery, records, food and more.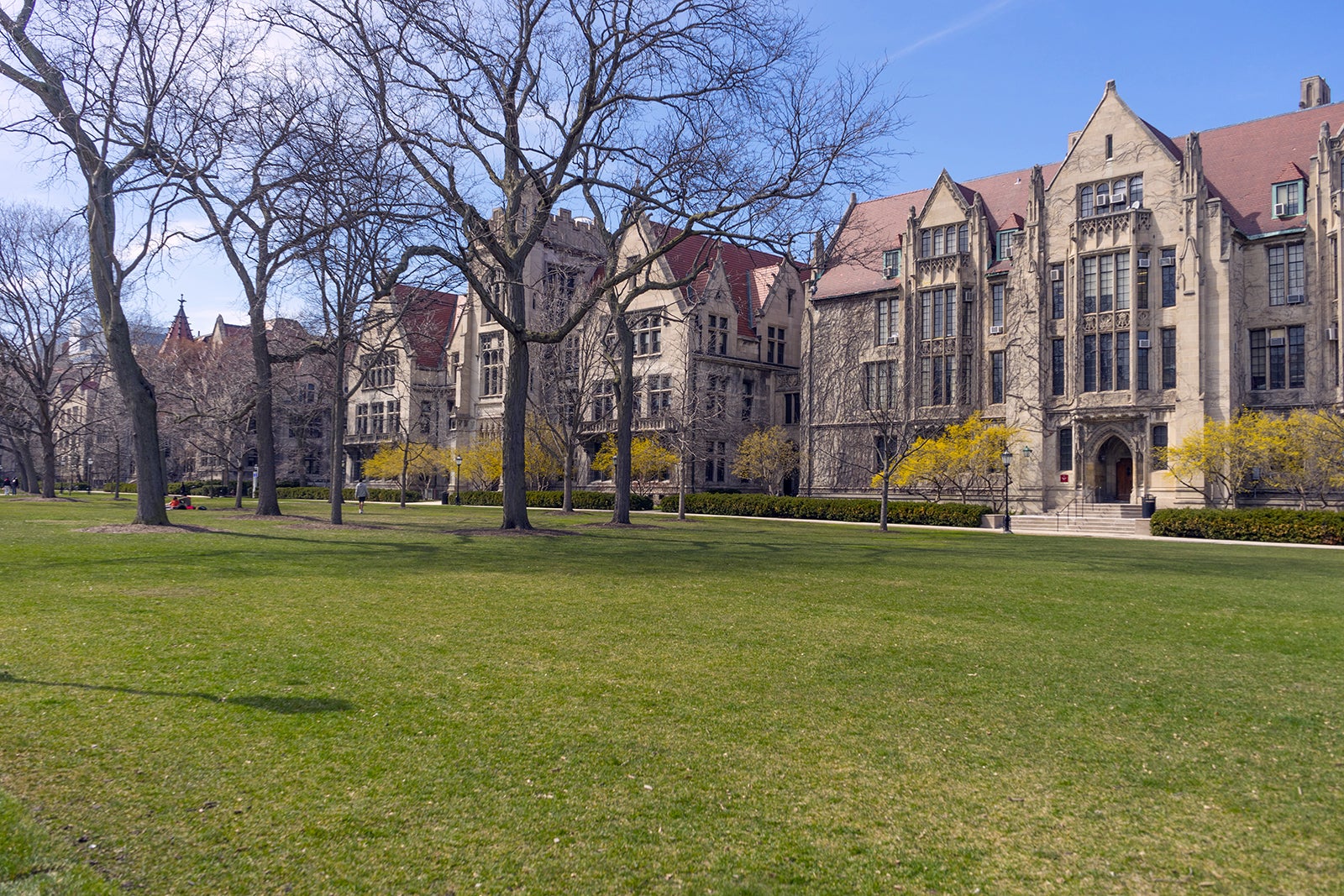 Good to know about Hyde Park
There are very few accommodation options in Hyde Park, especially when compared to the more tourist-heavy Loop in Chicago. But don't worry – getting from there to Hyde Park is easy, especially via public train. The Chicago Transit Authority offers Metra train rides for a few dollars each way, and the trip is less than 30 minutes.
For those travelling on a budget, rest assured that you can find several free activities in the area, whether that's taking in the architecture, window-shopping, or visiting the free Smart Museum of Art on the University of Chicago campus.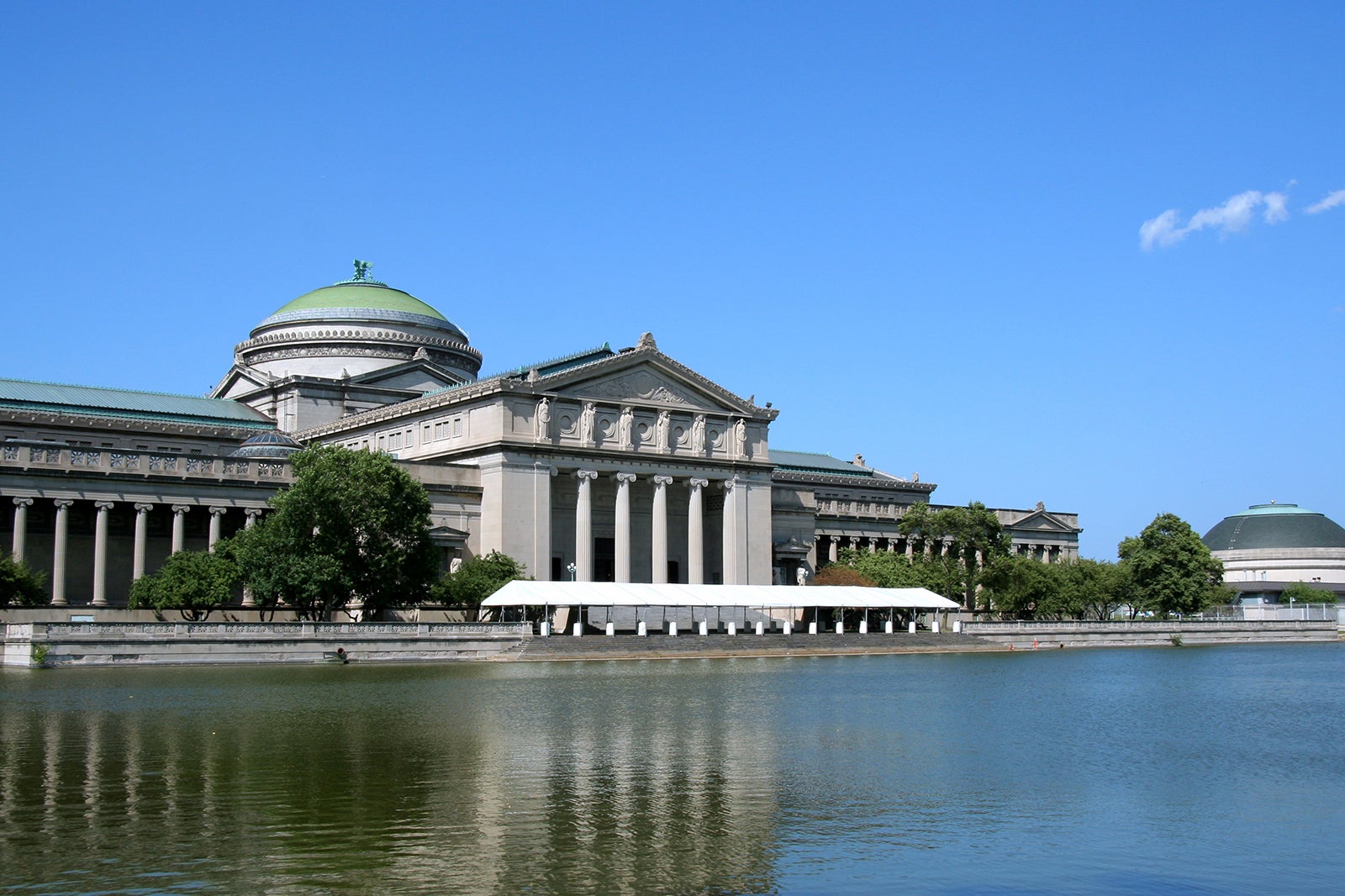 Hyde Park in Chicago
Back to top