Honolulu Travel Essentials
Useful Information to Help You Start Your Trip to Honolulu
Our Honolulu Travel Essentials lays out the essential information you need to help planning your trip to one of the most popular destinations in Hawaii, USA. No matter how frequently you travel, some questions will always need answers: What's the weather like? How can I get from the airport to my hotel? What currency and type of plug do I need? We have all these answers plus other basic info about the best time to go, getting there, getting around, and a few useful travel tips.
It's all compiled in this Honolulu Travel Essentials. After reading this short and easy-to-read guide, you will be a little more prepared to start your trip in Honolulu.
1
Best time to travel to Honolulu (weather-wise)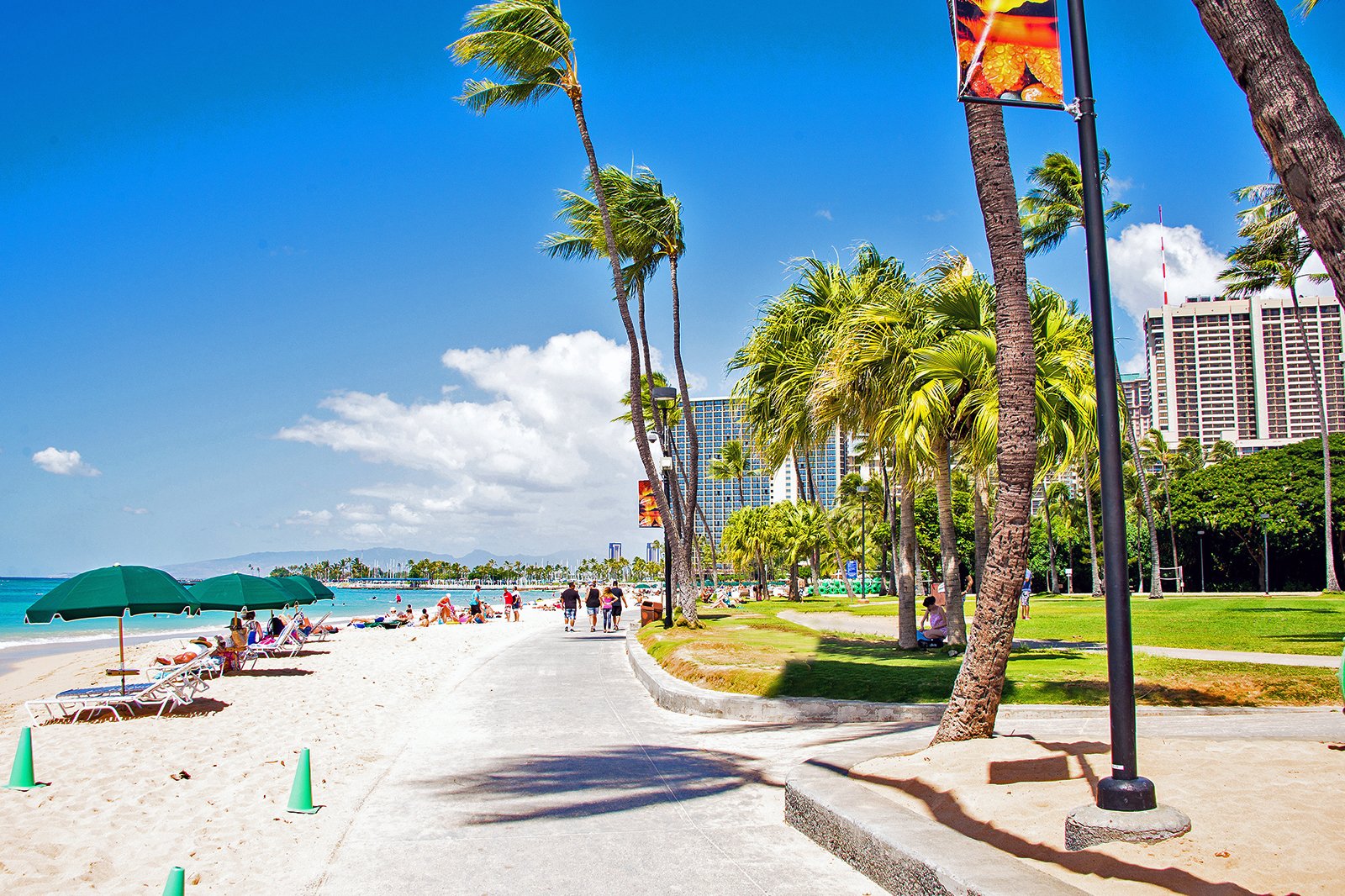 Honolulu has a hot, semi-arid climate, with average temperatures ranging from 73ºF in winter to 82ºF in summer.
Rainfall is evenly distributed throughout the year, with an average of 5 to 9 rainy days per month.
Honolulu is warm all year round.
Late December to early April is peak tourist season, with hotel and flight prices rising accordingly.
April to early June and September to mid-December are great times to visit. The weather is great, you'll avoid the peak season's throngs, and flight and hotel prices are more affordable.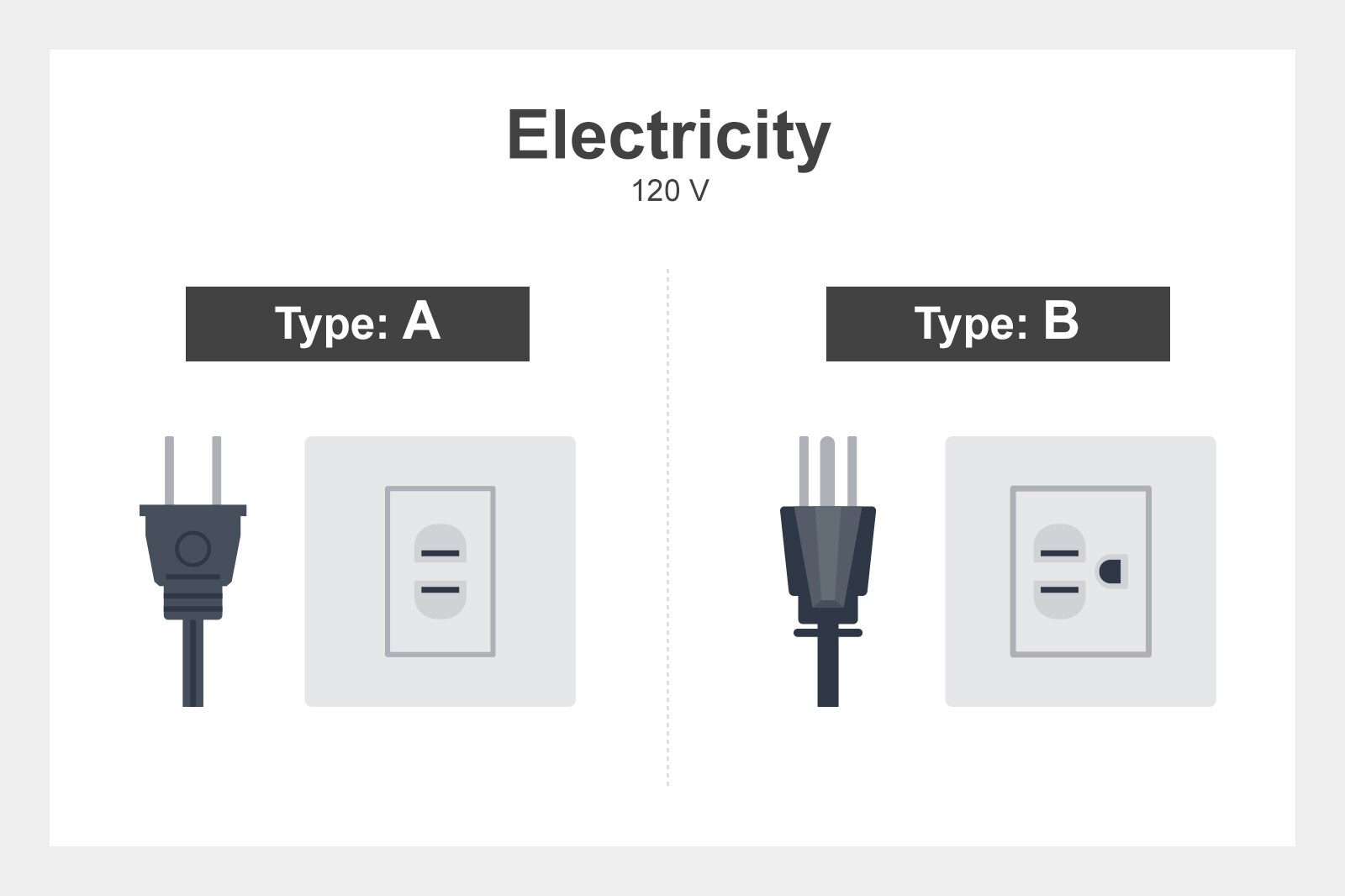 Primary languages: English, Hawaiian
Plug types: A and B
Electricity: 120 V
Currency: United States Dollar (US$)
International dialling codes: +1 808
Emergency telephone number: 911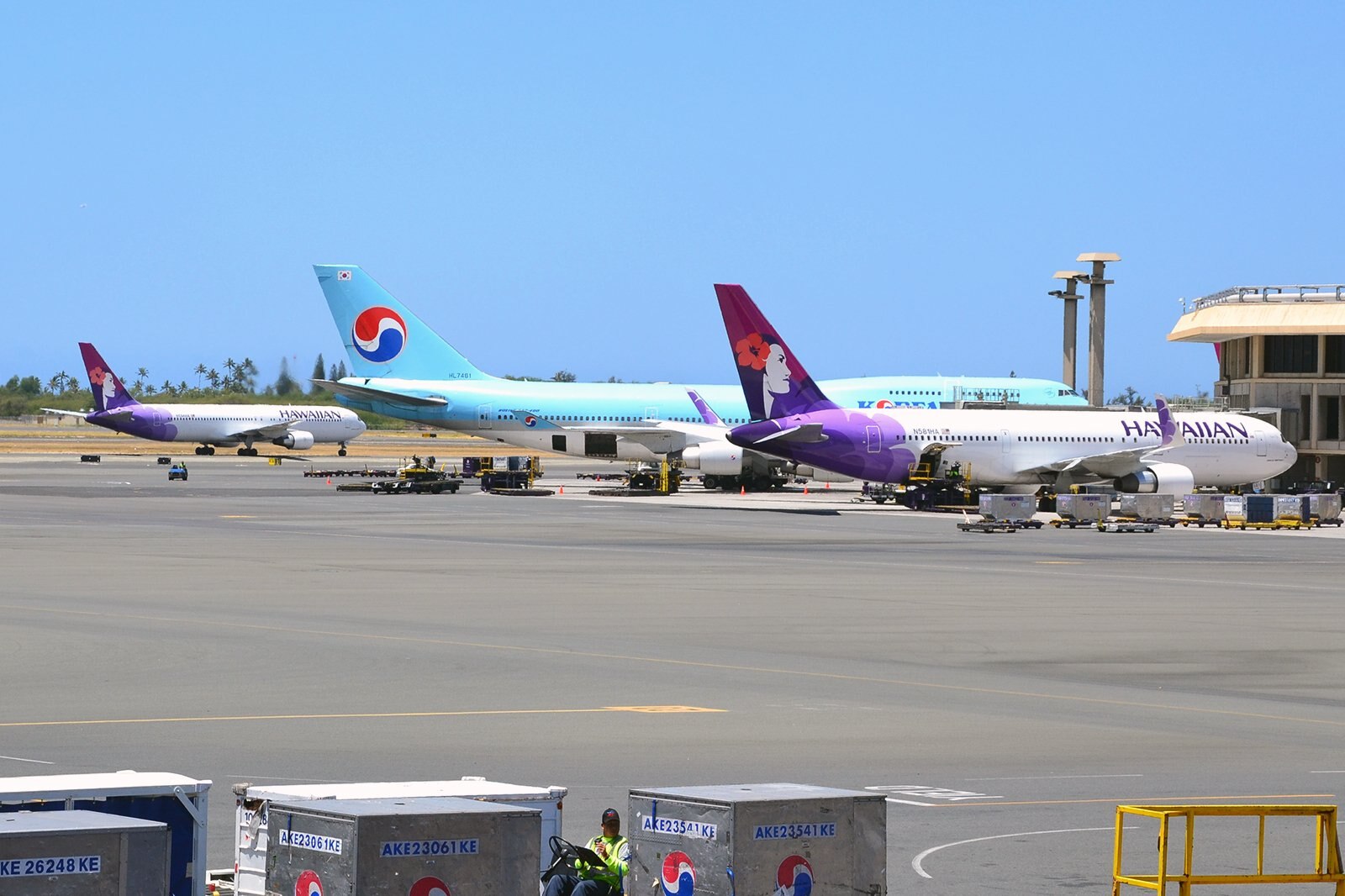 Daniel K. Inouye International Airport
Officially named Daniel K. Inouye International Airport, Honolulu Airport sits roughly 5 miles west of the city centre. One of the busiest airports in the USA, it hosts 3 passenger terminals connected to each other by "Wiki Wiki Buses" (wiki means quick in Hawaiian). The 3 terminals host a great range of dining and shopping options as well as facilities including banking and currency exchange services. There are several transfer options to reach central Honolulu:
A taxi to downtown Honolulu takes around 20-30 minutes and costs roughly US$25-35. The taxi ranks can be found outside the arrivals hall.
You can also use Uber and Lyft at Daniel K. Inouye International Airport.
The Robert Hawaii Express shuttle van is at hand to get you to central Honolulu. The journey takes around 20-30 minutes and prices start from roughly US$16.
TheBus routes 19 and 20 can get you downtown while TheBus route 31 takes you to Kalihi Transit Center. It takes around 30 minutes and cost roughly US$2-3. TheBus stops can be found outside each terminal. It's the cheapest way to get downtown from the airport. Note that baggage rules apply on TheBus: bags must be able to fit under the seat or on your lap.
Car rental companies can be found in the baggage claim area.
Insider tip:
Check with your hotel in advance, as many provide a free shuttle service for guests.
photo by Simon Clancy (CC BY 2.0) modified
4
Getting around Honolulu
Travel tips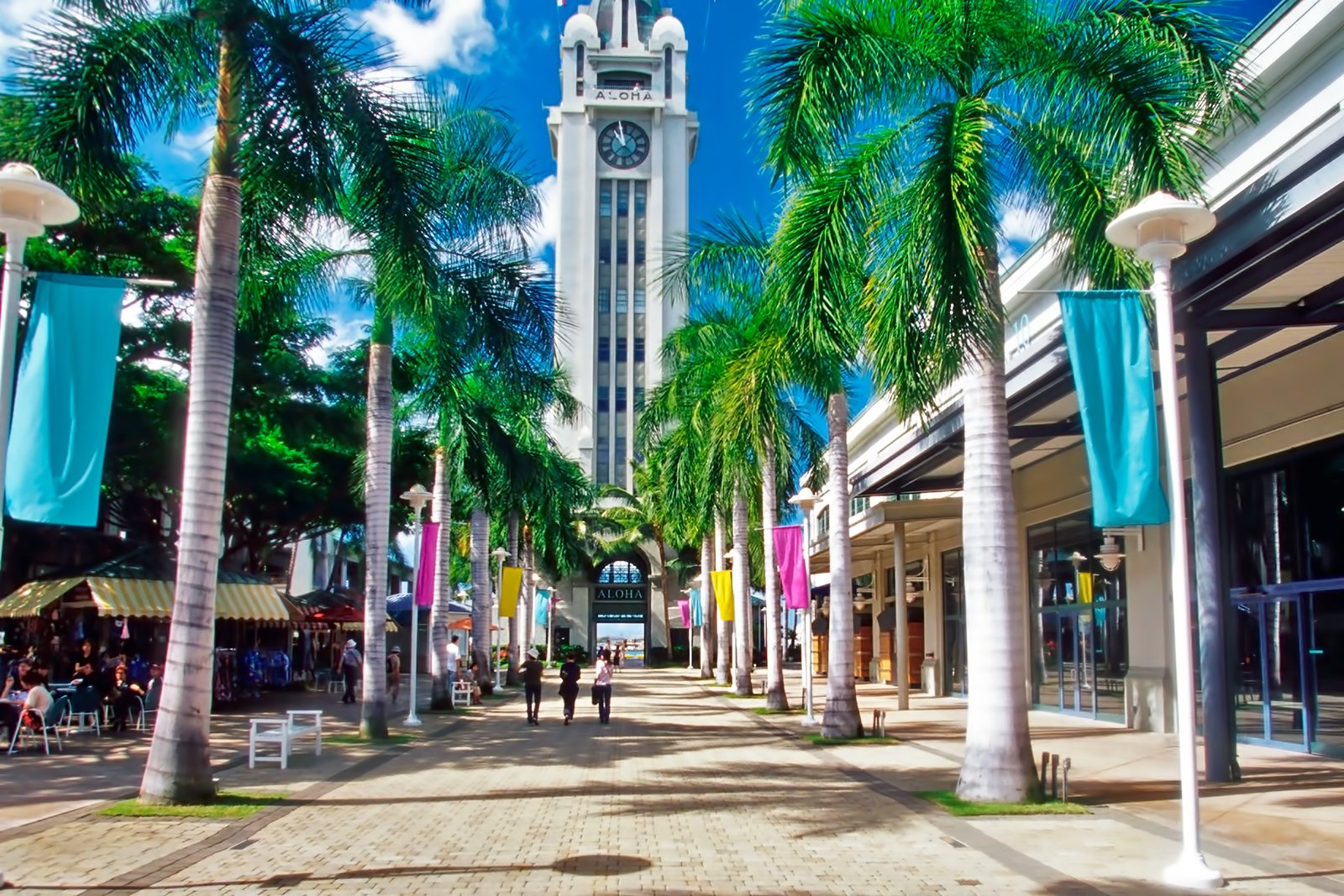 Downtown Honolulu roughly covers 1.5 sq miles. It can easily be explored on foot. Here, you'll find a good range of landmarks and attractions, including the Kakaʻako Waterfront Park, the King Kamehameha Statue and the Foster Botanical Garden, just to name a few. The city centre and the port also host a lively dining and shopping scene. For longer journeys, Honolulu has a good choice of public and private transport services available.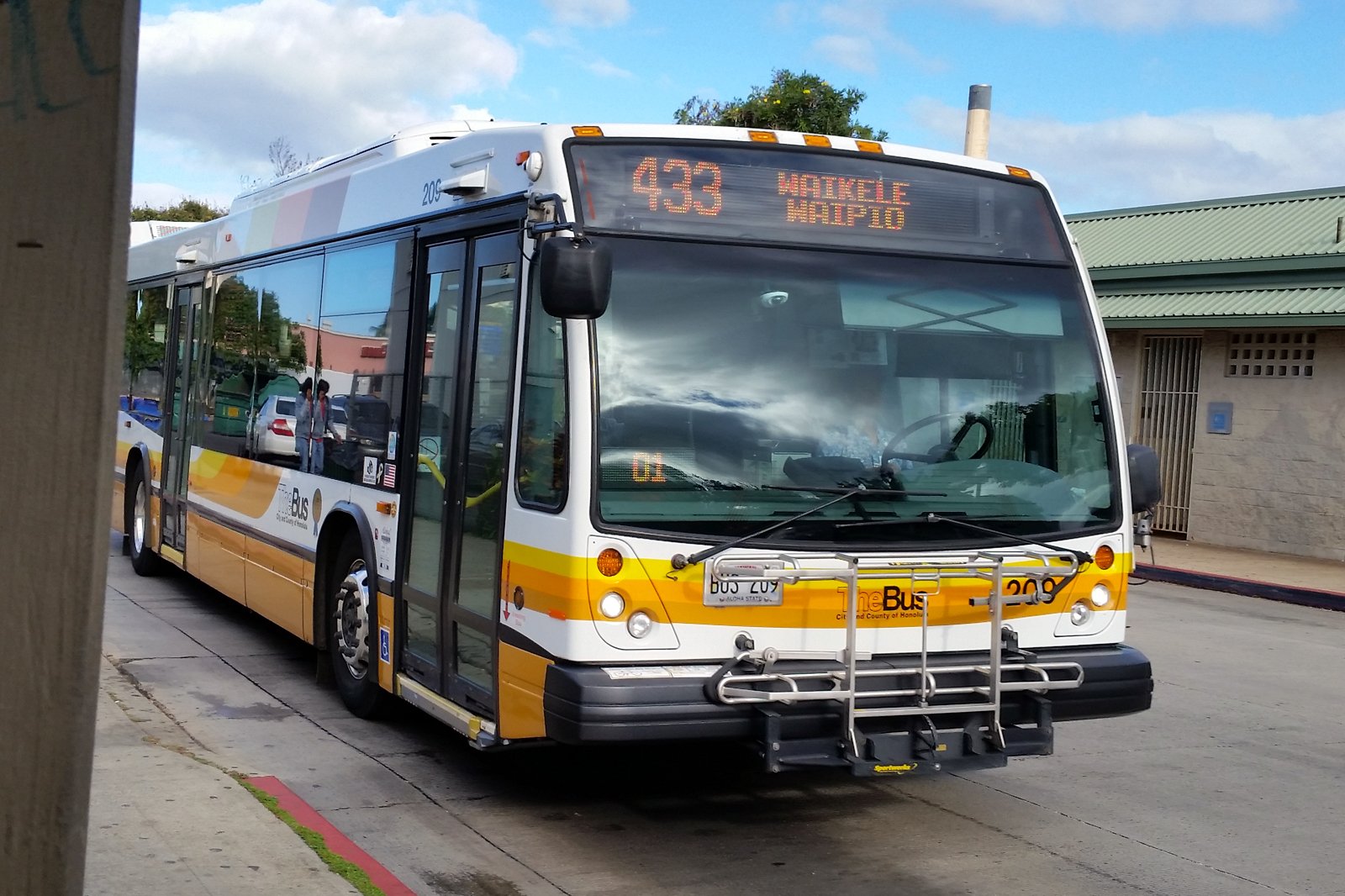 Honolulu and the surrounding area is well served by TheBus, a bus network run by the city and county council.
A good reference is the Visitor's Waikiki Guide, available on their website.
The price of a single TheBus ticket costs around US$2-3 while a 1-day pass costs US$5-6
Tickets and passes and can be bought directly in the buses and at ABC Stores, 7-Eleven stores and at TheBus Pass Office in Kalihi Transit Centre.
photo by Pmattes (CC BY-SA 3.0) modified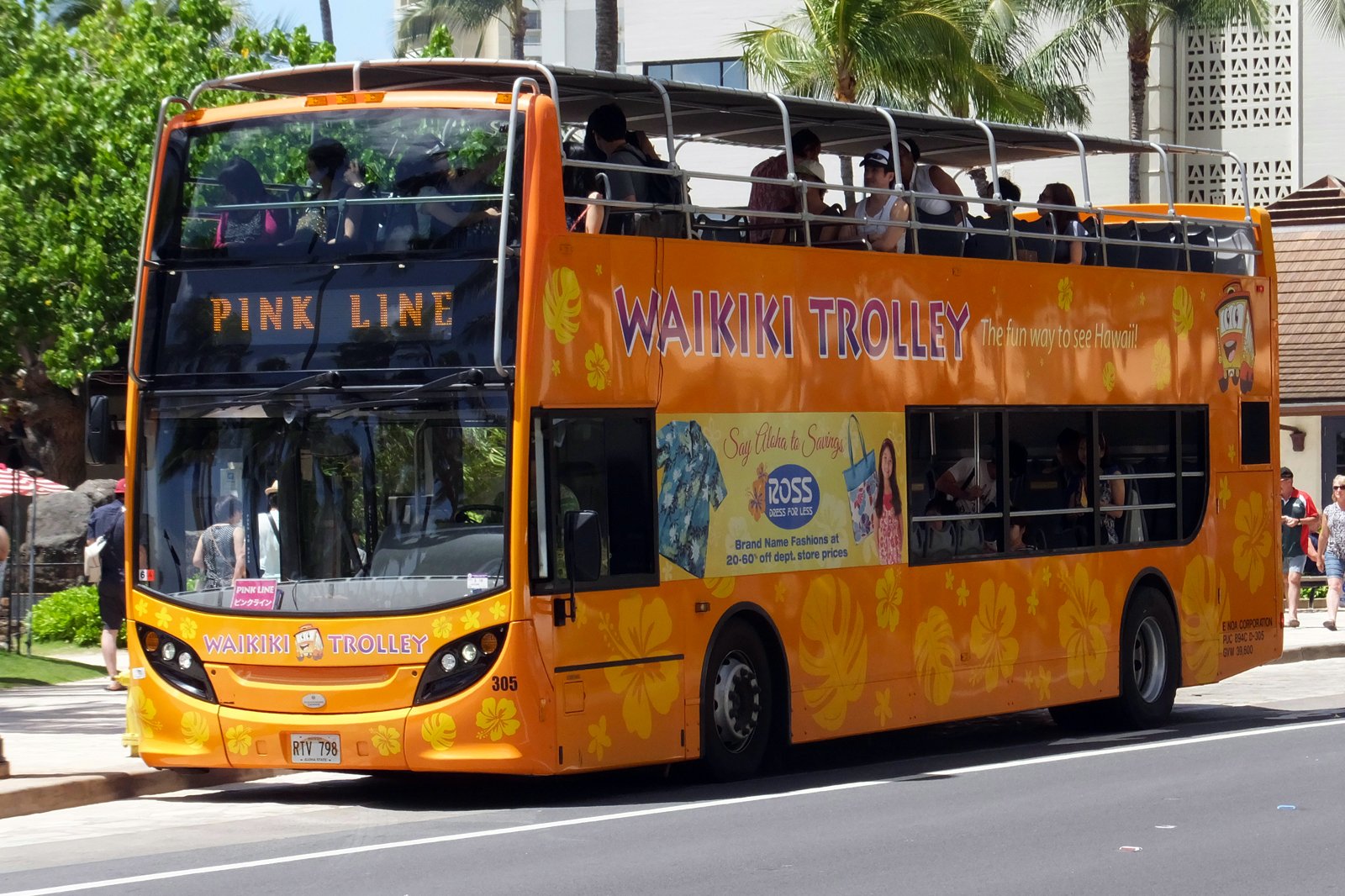 The Waikiki Trolley runs 5 lines that crisscross Honolulu and Oahu Island. It's a great way to see the sights as they travel slowly and you can get off whenever you want.
1-, 4- and 7-day passes are available. A 1-day all-line trolley pass costs US$45
Insider tip:
The Waikiki Trolley drivers often are great fun: you may even hear some interesting stories along the way!
photo by Mj-bird (CC BY-SA 4.0) modified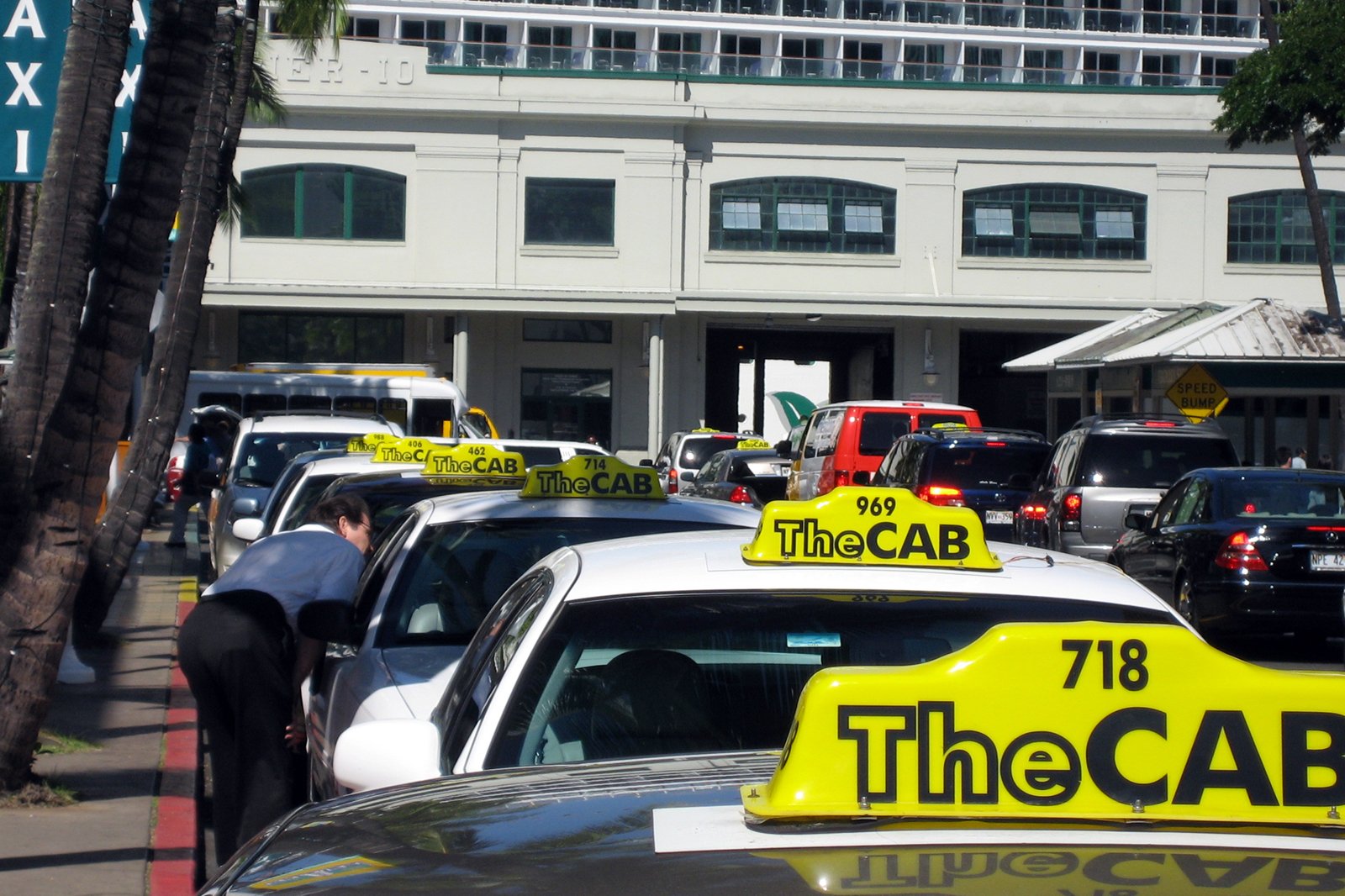 There are various taxi companies around town, most serving Oahu.
While hailing a cab in Waikiki might be easy, for the rest of the city it is more common to find a taxi stand close to hotels or attractions, or call ahead.
Honolulu taxi companies have different rates. The drop charge ranges around US$3-4, then it's US$3-4 for each subsequent mile.
Payment of the fare by credit card is usually possible but it's better to ask the driver before you get on board.
It's common to give a 15% tip to the taxi driver.
Uber, Lyft and local apps can be used to hail a taxi in Honolulu.
photo by eter Gill | UK (CC BY 3.0) modified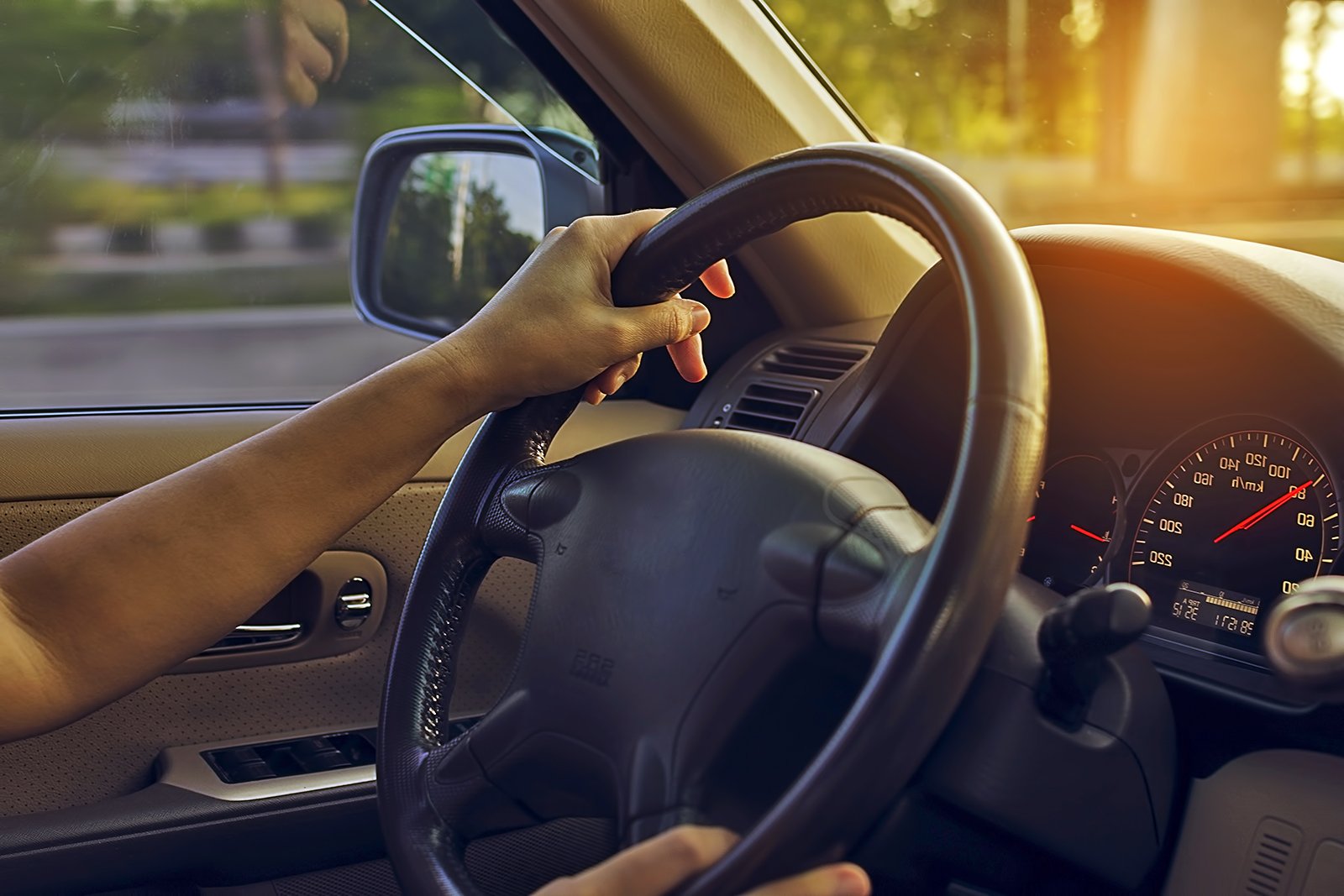 You don't really need a car to get around the island, but if you're planning on exploring Oahu you can make use of the car sharing system that's located all over the city.
There are plenty of garages downtown, as well as on-street parking. But come with plenty of change for the ticket machines.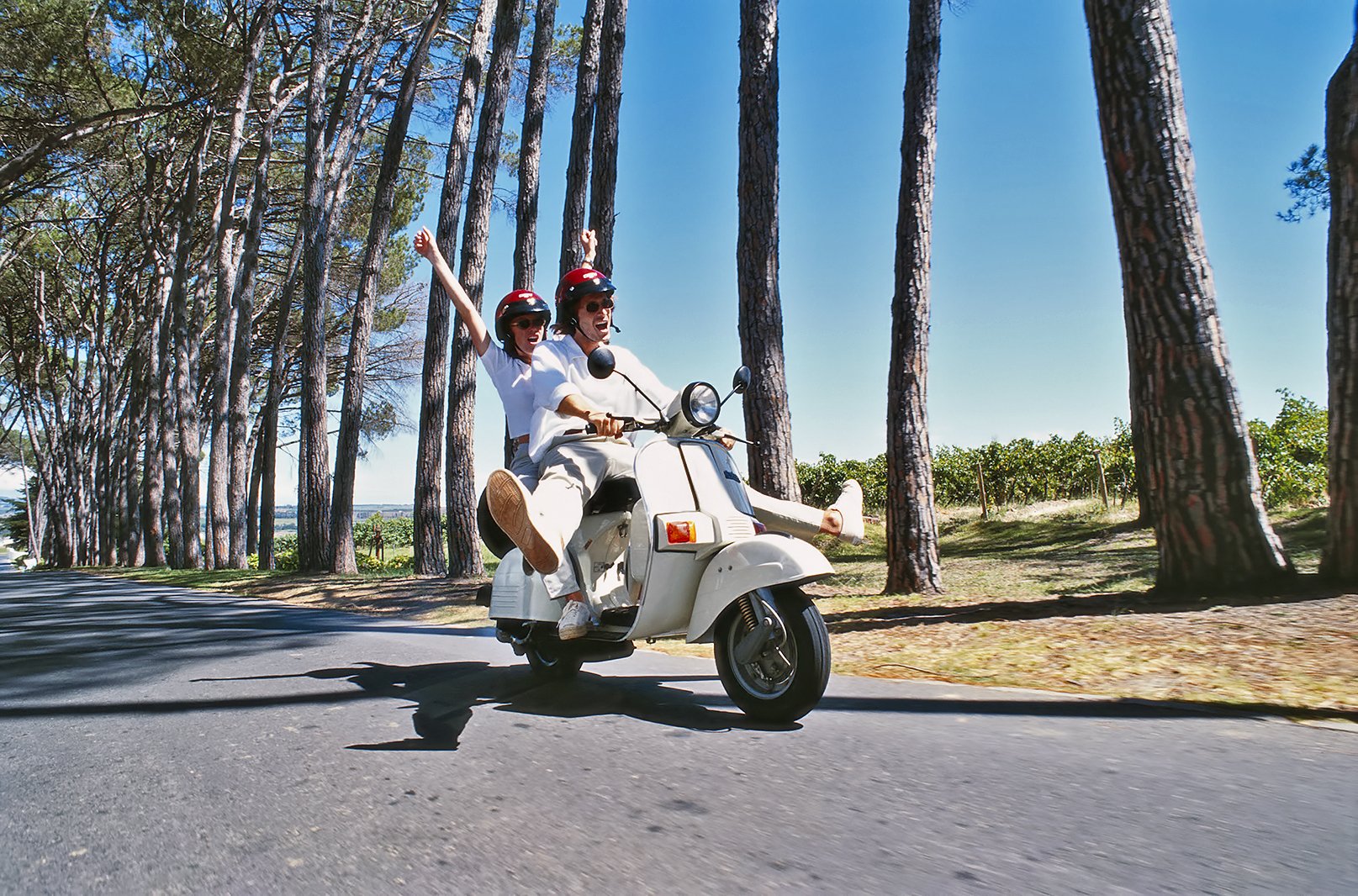 Another popular way to get around the city and surrounding area is by scooter.
Look out for rental shops across the island and make sure to look around for the best rates.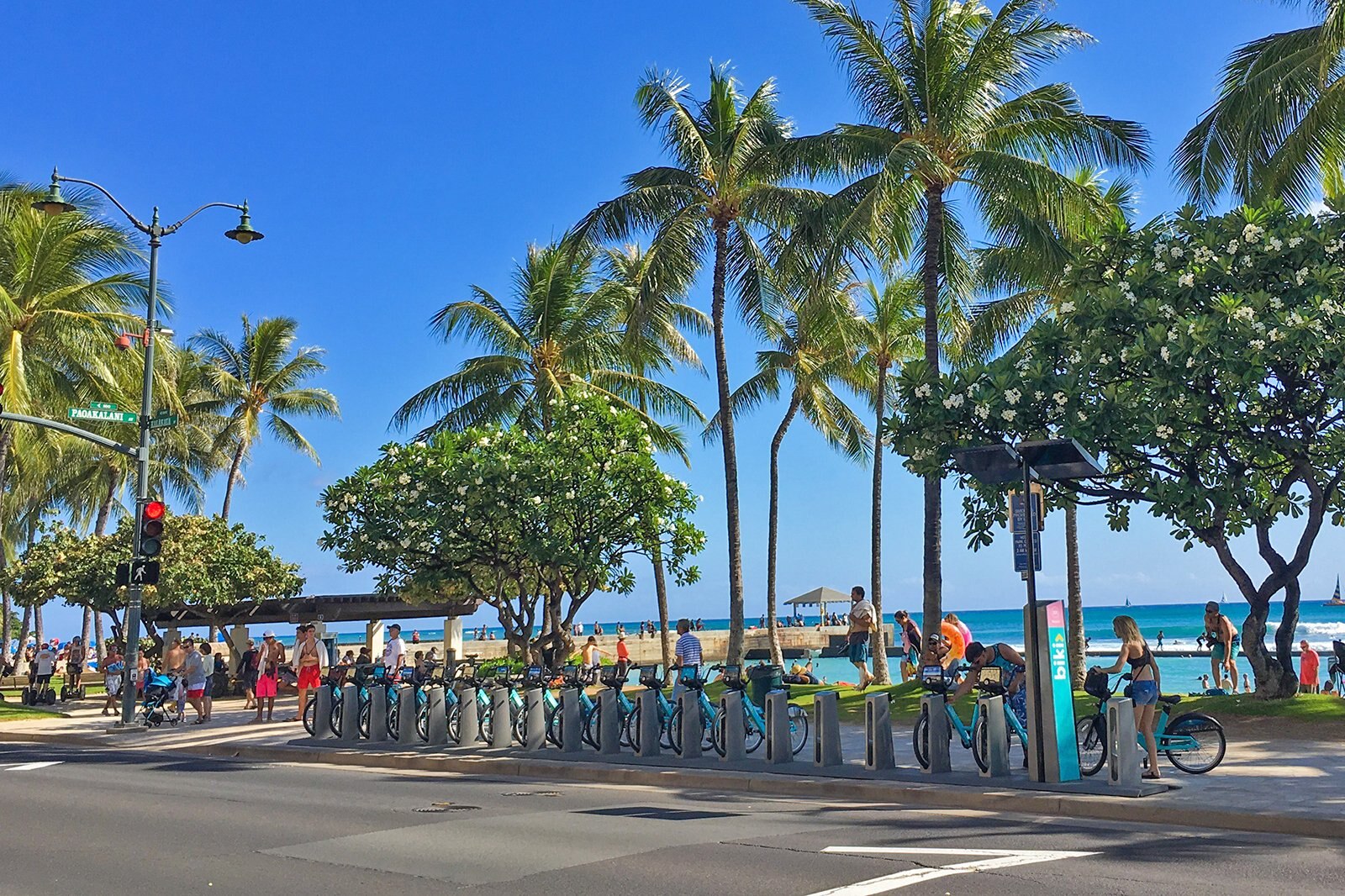 The state's first bike-sharing system is named Biki. It's offered by the non-profit organization, Bikeshare Hawaii.
A single ride costs US$3.50.
For longer use, you can download the Biki app and register.
The Free Spirit Plan allows you 300 minutes of use for US$20.
You can find a bike at 1 of the 100 Biki Stops available throughout Honolulu.
photo by Daniel Ramirez (CC BY 2.0) modified
11
Annual events in Honolulu to look out for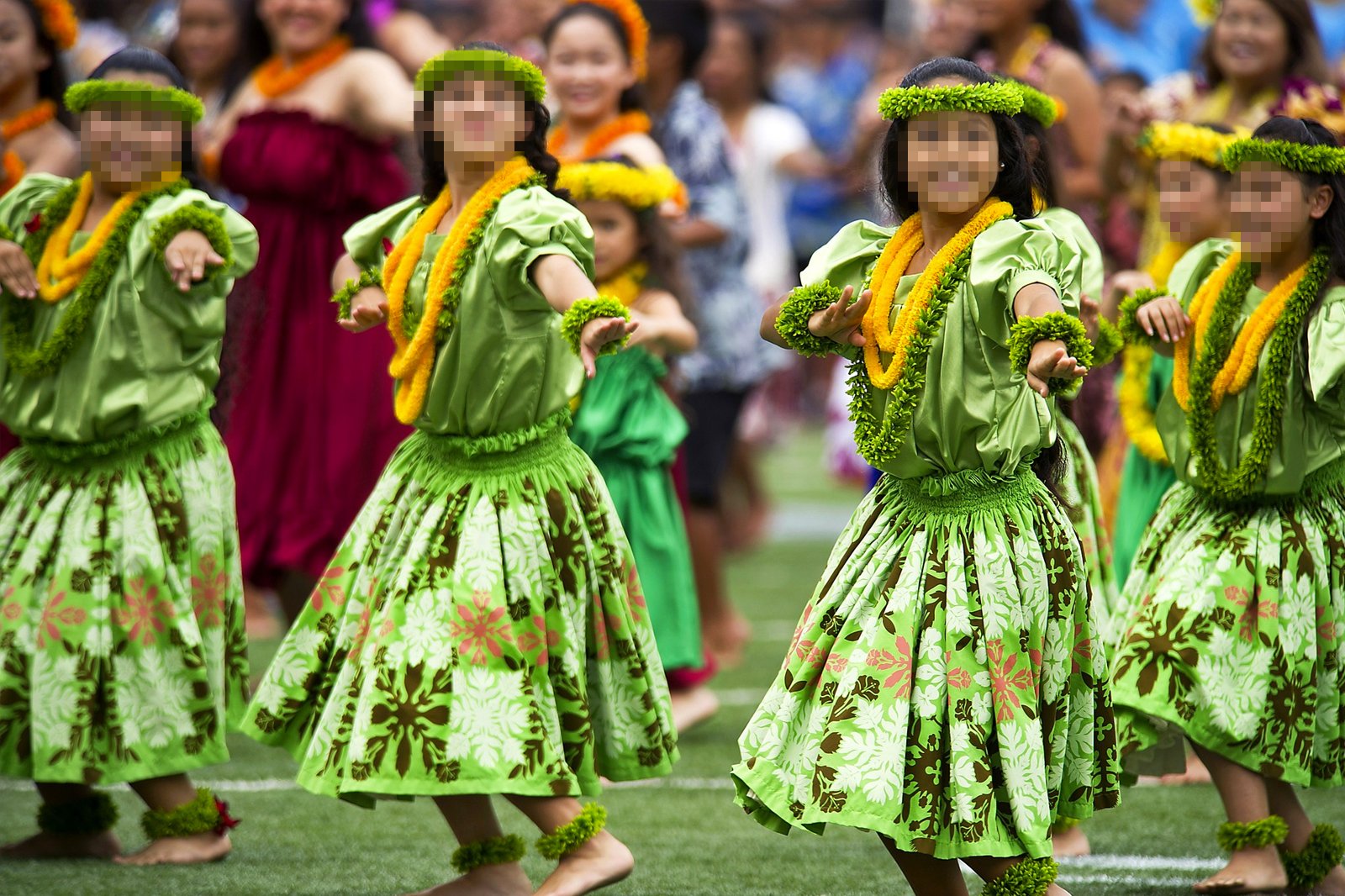 Honolulu Festival
What: A 3-day event celebrating the relationship between Hawaii and its Pacific island culture. Experience crafts, dance and art demonstrations, and a large parade.
When: March
Where: Waikiki and Honolulu
King Kamehameha Day
What: A parade through central Waikiki celebrating Hawaiian culture.
When: June 11th
Where: Downtown Honolulu through Waikiki
Aloha Festivals
What: A series of fun block parties featuring live Hawaiian music, crafts, hula dancing and food.
When: September
Where: Waikiki
Pearl Harbor Remembrance
What: A solemn day to remember the loss of life on this tragic day in 1941
When: December 7th
Where: Pearl Harbor
Back to top