Hollywood Reservoir is a massive lake in the Hollywood Hills that offers scenic and tranquil views, fishing opportunities, and hiking trails around the water. The reservoir itself was created by the Mulholland Dam back in 1924, and it has appeared in several films since then.
If you enjoy the outdoors, you'll value a visit to the reservoir. While you can't enter the water, the surrounding trails are quite peaceful, thanks to the dense trees separating the reservoir from the busy streets of Hollywood below. If you're looking to hike the surrounding trail, it'll take you about an hour at a normal pace.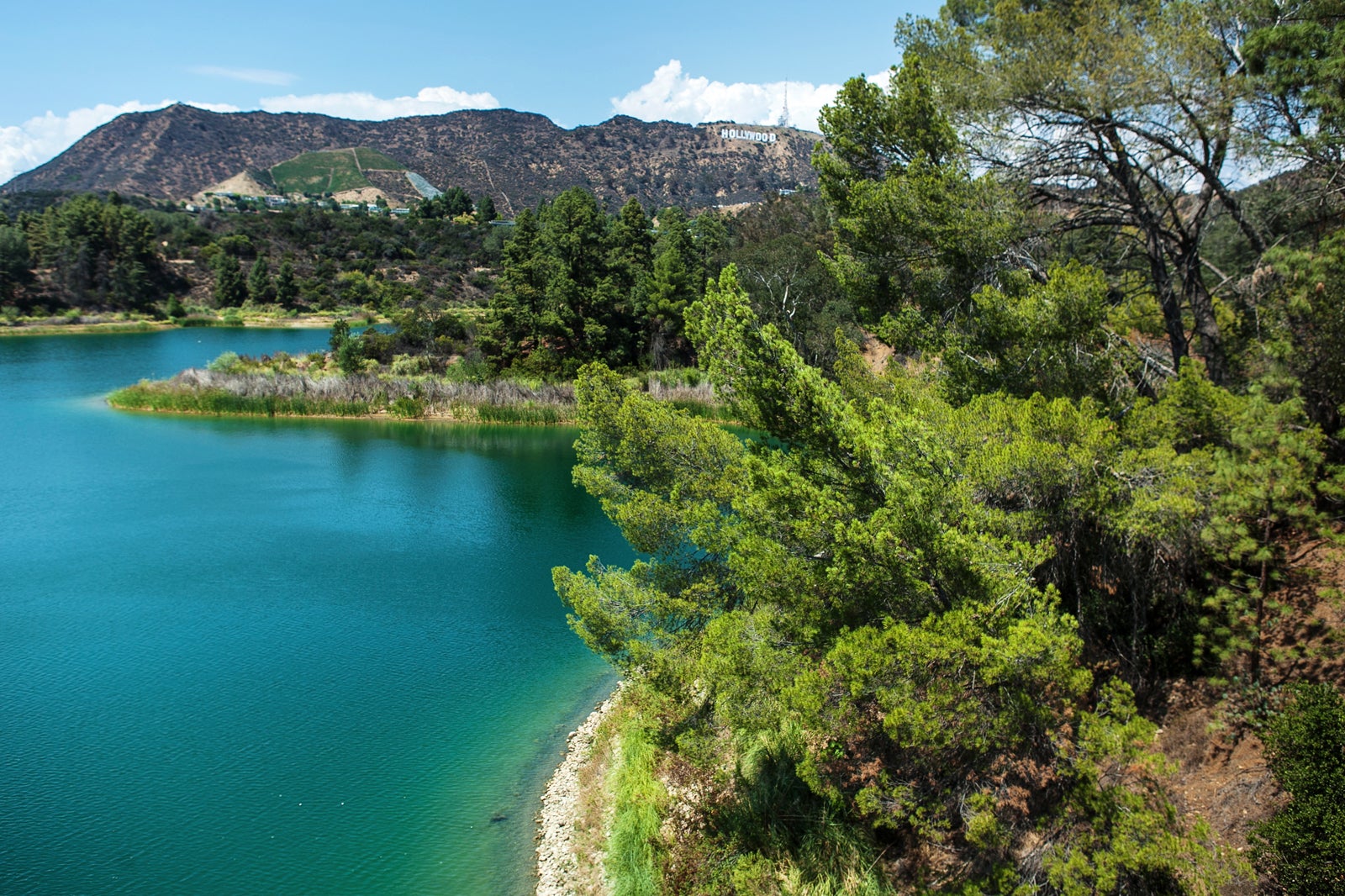 Hollywood Reservoir highlights
The primary draw to the reservoir is its surrounding hiking trail. The path is largely flat, and it's paved, so it can accommodate wheelchairs in addition to pedestrians. In total, this path stretches for 3.3 miles and offers plenty of scenic views along the way.
When you're traversing the trail, make sure you keep an eye out for the Hollywood sign, as there's a perfect vantage point to see it and all its glory. You can also make your way up to the Hollywood sign by foot or on a bike via the connecting loop.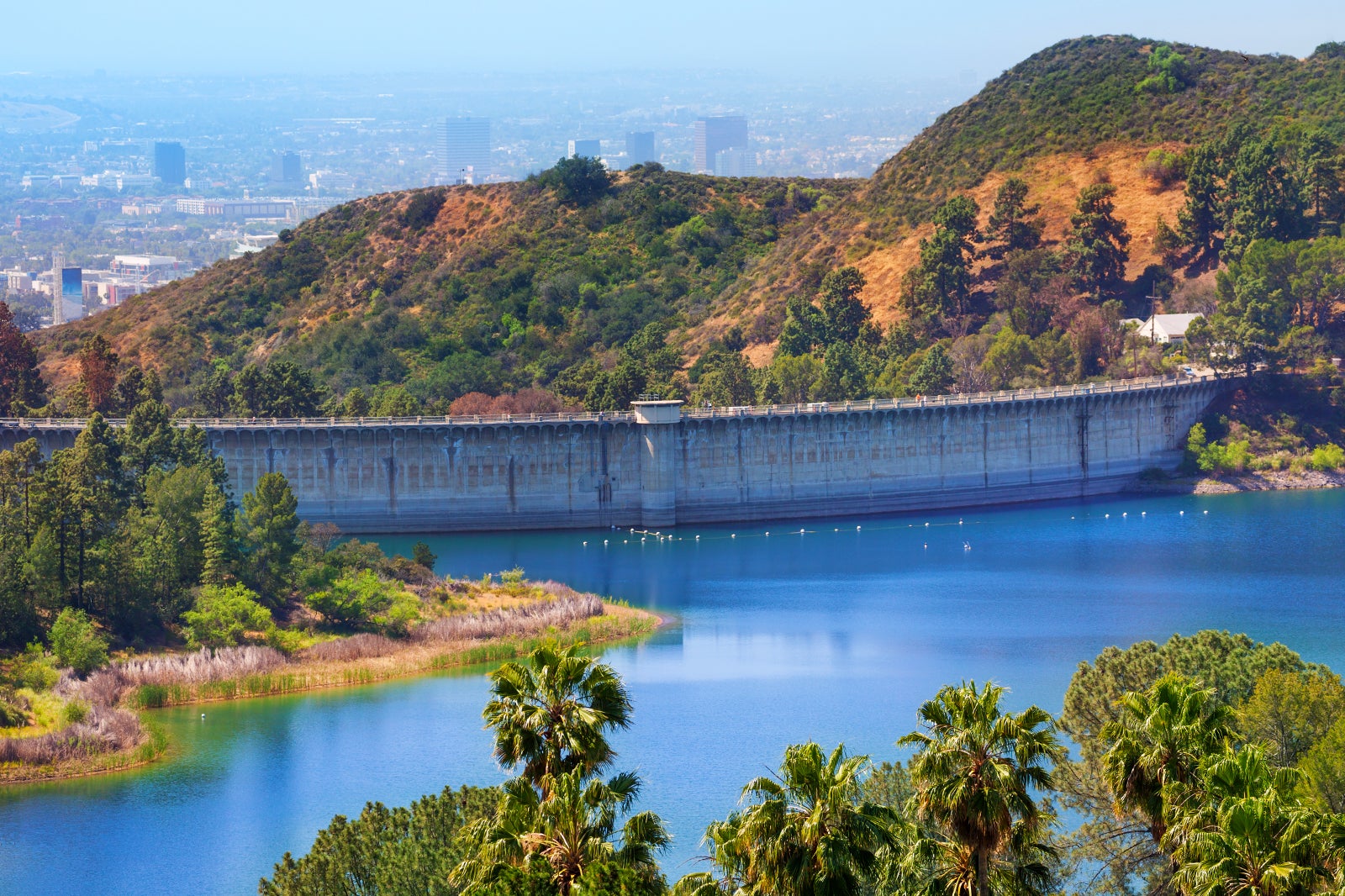 Good to know when visiting the Hollywood Reservoir
The first thing you need to know about your Hollywood Reservoir visit is that the reservoir itself is a source of drinking water for the city. Because of that, no swimming or boating is allowed by law, though you are free to fish if you like.
Given the location of the reservoir, you'll also find yourself with easy access to other appealing local attractions. Universal Studios is just a short distance to the north, while city centre Hollywood rests to the south. You can also venture into Lake Hollywood Park to find more outdoor trails.
Hollywood Reservoir in Los Angeles
Location: 90068 Reservoir St, Los Angeles, CA 90026, USA
Open: Hours vary by season
Phone: +1 213-473-3231
Back to top