Harold Washington Library Centre in Chicago
Explore History and Art Exhibits and Attend a Workshop or Read-Aloud
Harold Washington Library Centre features impressive architecture, art exhibits, and a variety of unique educational resources in addition to its traditional resources as part of the Chicago Public Library System. The building's late-1900s architecture highlights 5 giant owl statues on the roof, which are symbolic of knowledge.
Children are sure to love the centre with all the hands-on experiences that are available, and art and history admirers will have plenty to explore. You could enjoy the art or history collections in an hour or easily spend an entire afternoon exploring with your family.
Harold Washington Library Centre in Chicago - one of the highlights of 10 Free Things to Do in Chicago (Read all about Chicago here)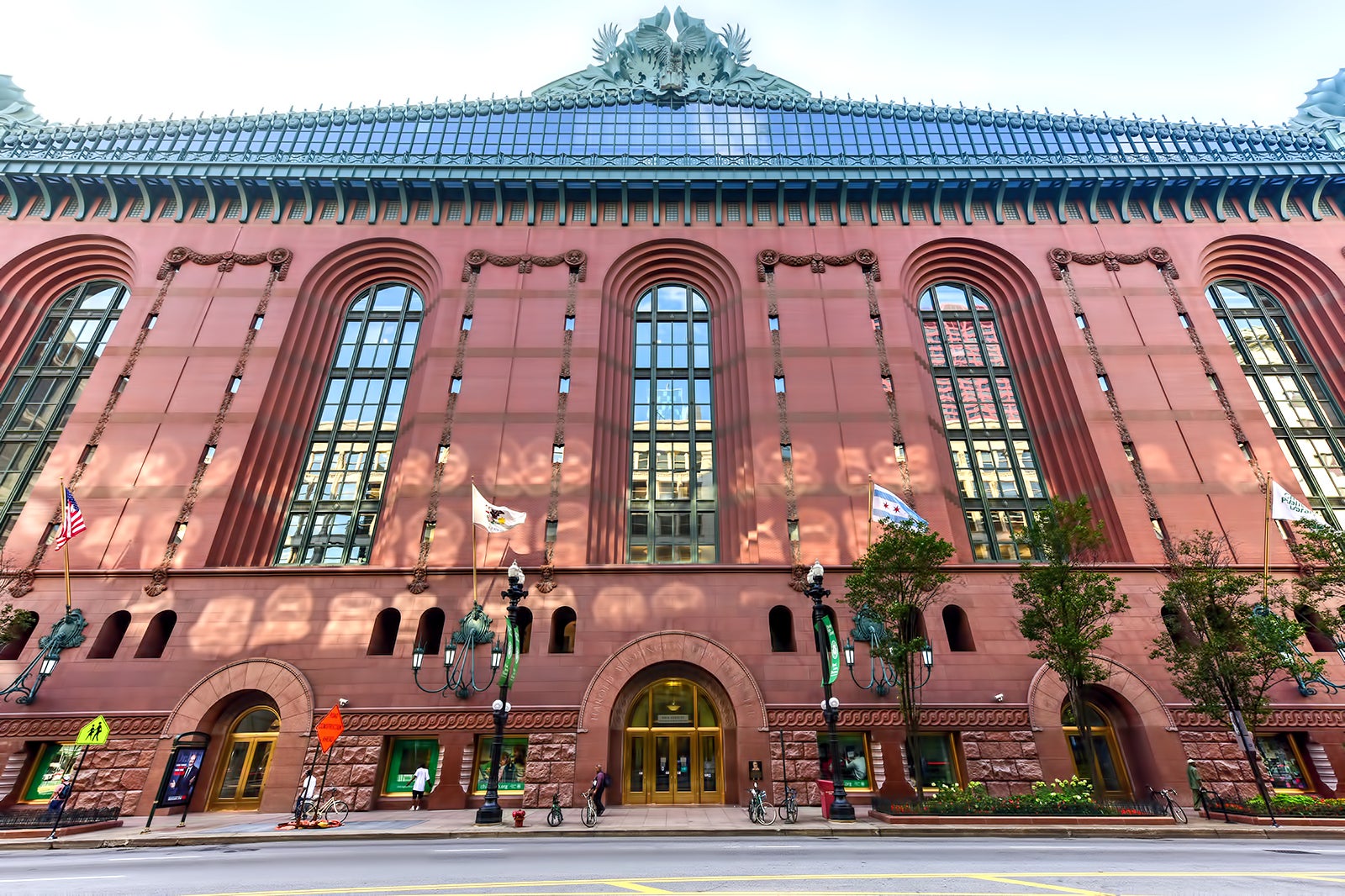 Highlights of the Harold Washington Library Centre
You'll find more than 1.2 million books here, but the library offers so much more. If you're able to visit on a nice day, the winter garden is a great place to enjoy a quiet moment amongst the exquisite blooms. Local and international artwork adorns the halls, and the 9th floor houses the Special Collections and Preservation Division, which highlights the building's namesake, Mayor Harold Washington, as well as temporary displays.
You'll find a fun Maker Lab with workshops and open lab hours, activities, and read-alouds at the Thomas Hughes Children's Library, and fun events for teenagers are found in YOUmedia.
Good to know about the Harold Washington Library Centre
The Harold Washington Library Centre is situated on the corner of West Van Buren Street and South State Street. Be sure to stop at the lobby when you arrive to get a schedule of events and a checklist of displayed artwork.
While you're in the area, you may enjoy a stop at The Art Institute of Chicago where you can view a massive collection of local and international artwork. If it's a nice day, you could head to Grant Park or the Buckingham Fountain to enjoy a picnic or a peaceful walk.
Harold Washington Library Centre in Chicago
Location: 400 S State St, Chicago, IL 60605, USA
Phone: +1 312-747-4300
Back to top