Grant Park is a vast public park in Chicago's central business district that's home to attractions like Millennium Park and the Buckingham Fountain. The 319 acres of parkland is filled with historic landmarks, beautiful sites, and multiple museums that you can explore on your day out. Even after spending the whole day in the park, you can still enjoy more activities and attractions on another day.
Perfect for year-round recreation, Grant Park offers ice skating and snow fun in the winter, vibrant flower gardens in spring, colourful foliage trails in fall, and plenty of outdoor fun in summer. You'll have numerous athletic fields and courts for fun with the kids, as well as harbours and marinas on the lake for boat tours and fishing. Another highlight of the park is visiting the Court of Presidents, a manicured garden with statuary created by Chicago artists.
Visit Grant Park for the art, or let the kids burn off some energy in the skate park while you visit the amphitheatre to take in a concert. You could also take a walk on the lakefront trail to see the boats in the marina and harbour.
Grant Park in Chicago - one of the highlights of 10 Best Music Festivals in the USA and 10 Famous Historical Places From Chicago's Past (Read all about Chicago here)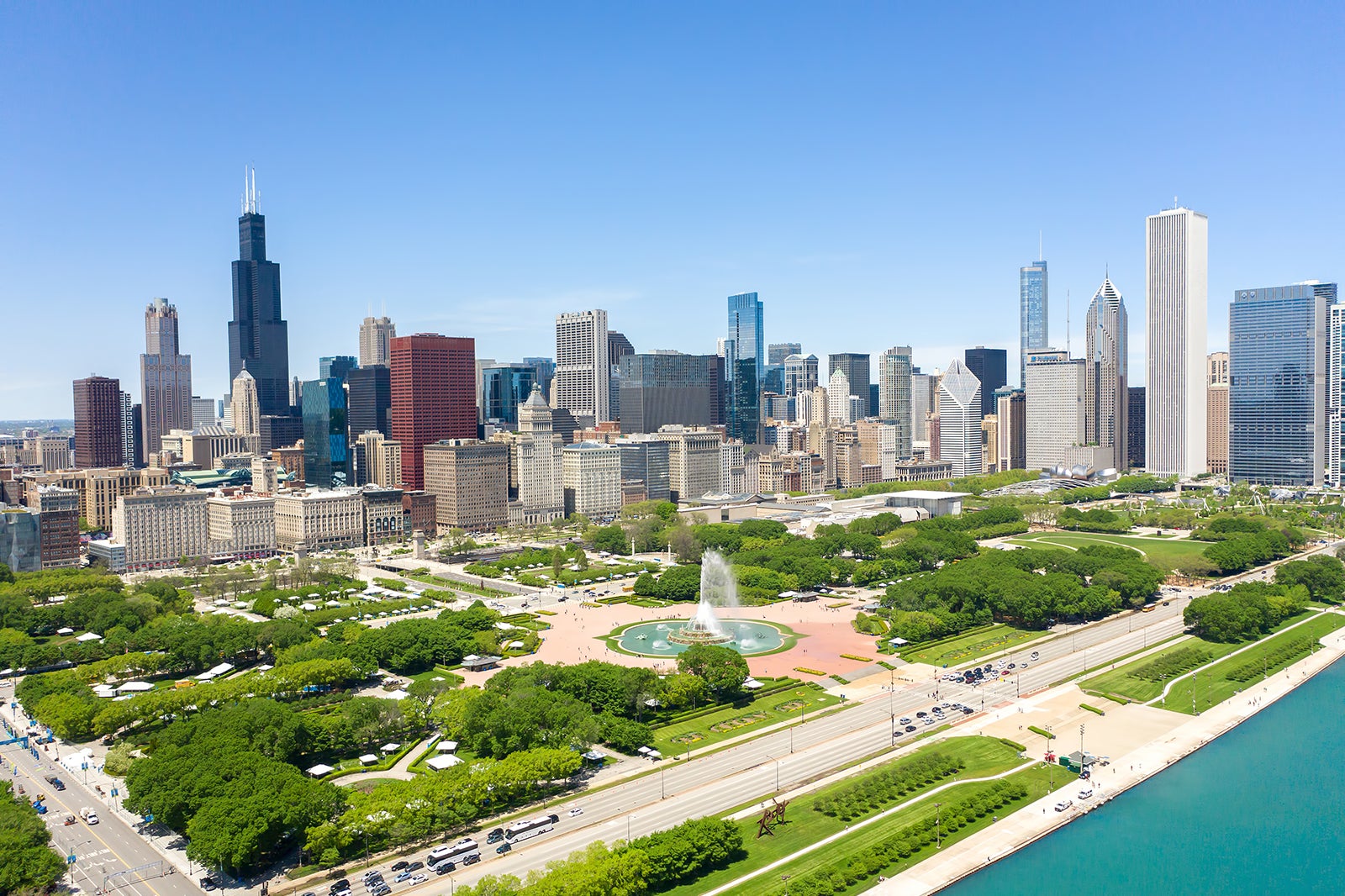 Highlights of Grant Park
If you are a fan of art, you will want to visit The Art Institute of Chicago, which is located within Grant Park. The Art Institute of Chicago houses one of the largest collections of Claude Monet's work outside of France. The institute boasts an excellent Asian exhibit that dates back several millennia, and also houses one of the most prestigious art schools in the United States. A normal tour of the museum usually takes about 4 to 5 hours, however, they do offer a one-hour tour to see the highlights for those who are short on time.
Buckingham Fountain is a landmark inside Grant Park that you won't want to miss. The fountain displays spectacular water shows every hour throughout the day. Beginning at dusk, lights are added to the show for an enchanting experience. With such different displays, you should try to catch this show twice; once in the daytime and once at night.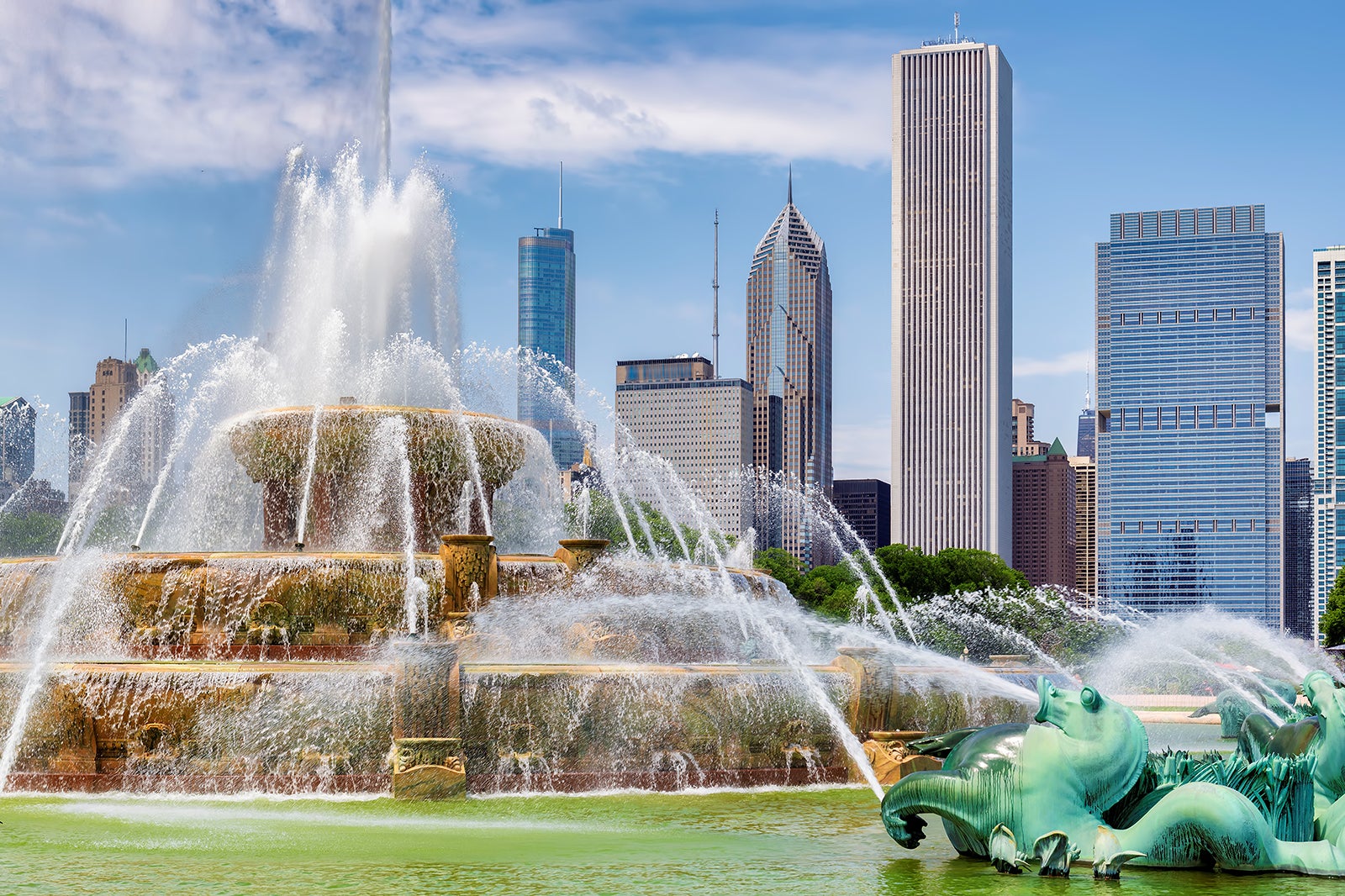 History of Grant Park
In 1835, a group of Chicago citizens petitioned to have the land for Grant Park kept vacant for fear of commercial building blocking the lakefront. The space was named Lakefront, as it was deemed public ground that will remain free of buildings obstructing the waterfront views and activities.
In 1901, the park changed its name to Grant Park to honour Ulysses S. Grant, the 18th President of the United States. It didn't take long before contractors were permitted to build in the space. However, not just any buildings were allowed. To build in the park, the proposed buildings had to be museums and civic in nature and the space was to remain open to the public.
In the end, Grant Park is still an open space where people can have large gatherings or play baseball on public land that does not obscure the view of Lake Michigan's waterfront.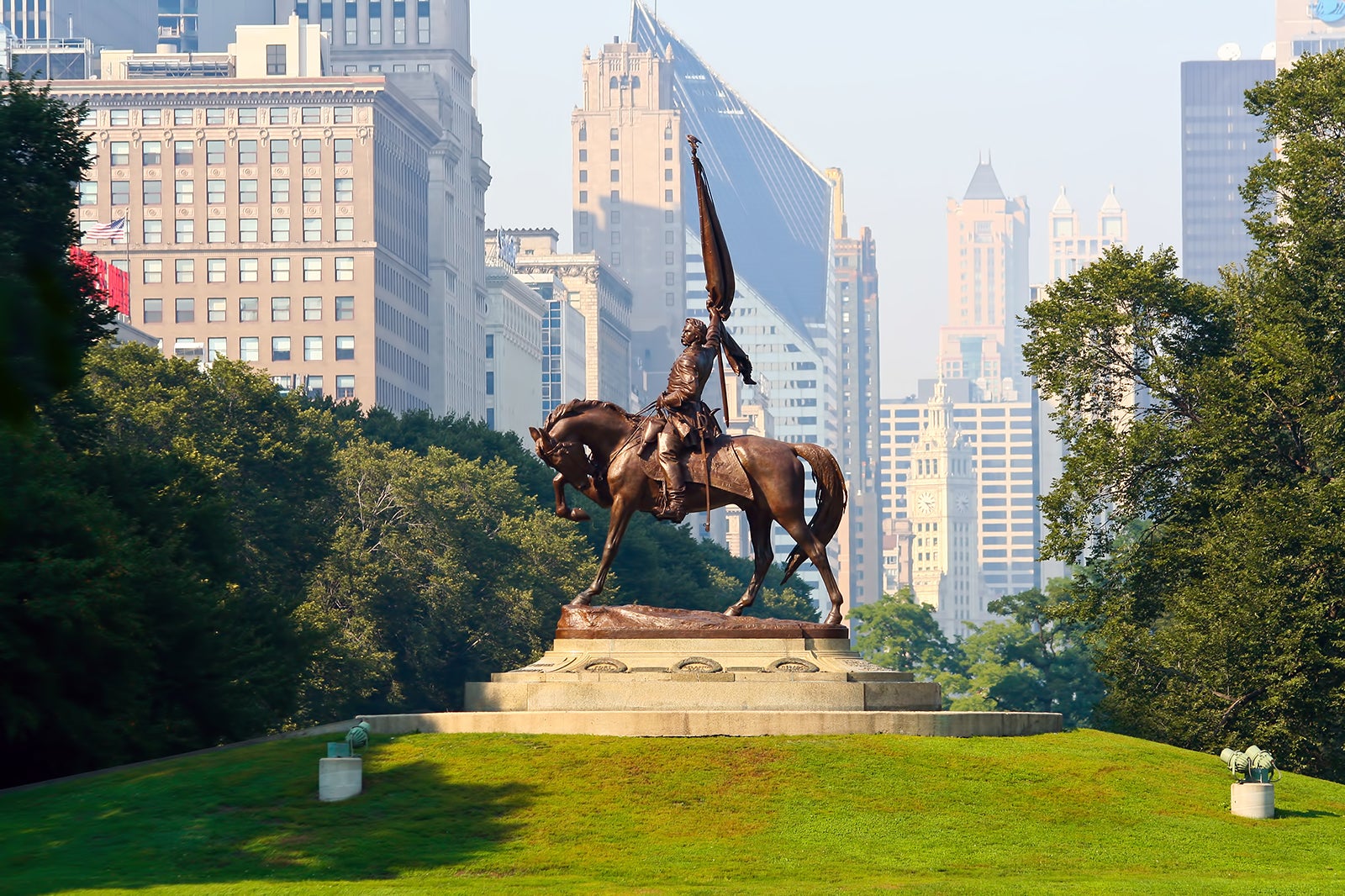 Good to know about Grant Park
If you're hoping to see the entire park, you may want to visit on multiple days, as it spans over 319 acres. Be sure to wear comfortable shoes so you can get the most sightseeing out of your visit.
Before visiting the park, plan your day by going online to see where everything is in relation to each other and plan your itinerary accordingly. You can also find the best places to park and public transit information. Even if you plan to drive, you may want to check out the bus schedule to save yourself some steps once you're there and take in more of the park's attractions.
Grant Park in Chicago
Location: Columbus Drive, Chicago, IL 60601, USA
Open: Daily 6 am to 11 pm
Phone: +1 312-742-3918
Why book with Hotels.com?