Crown Fountain is fun to view any time of year, especially on a hot and humid summer day when you can splash in the water and cool down. How long you spend at the fountain could depend on how long it takes to corral your kids out of the splash pad. The water is turned on between May and October, intermittently running down the sides of the towers and spouting through a nozzle at the front, with the lights running all year long.
Located between 2 inward-facing, 50-foot glass-and-brick towers, the Crown Fountain is a reflecting pond made of stunning black granite. On the towers, videos show through the LED glass bricks, displaying a mixture of faces of about 1,000 Chicago residents, nature scenes, and 70 color-changing Colour Kinetics that make for some spectacular shows.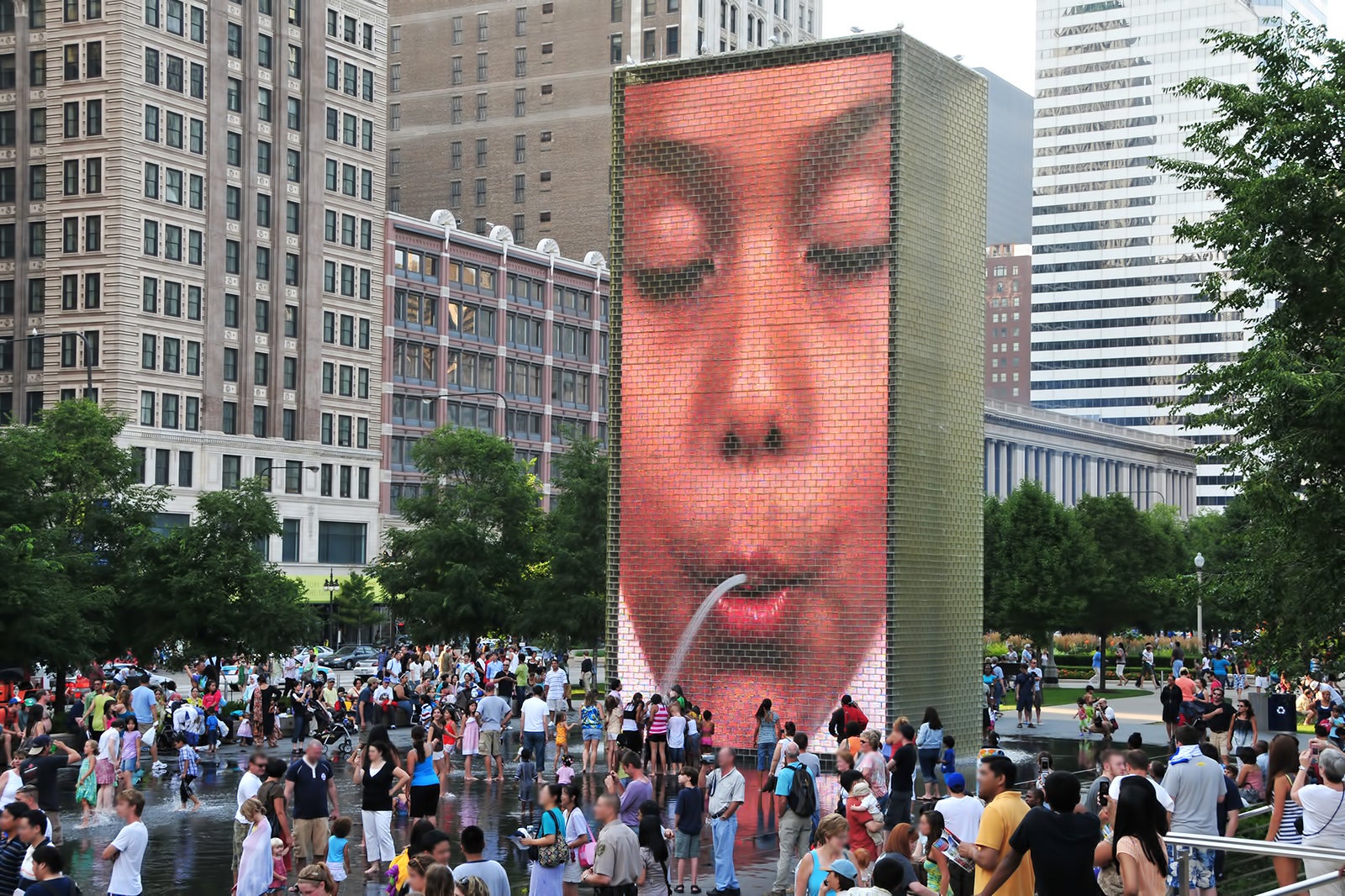 Highlights of Crown Fountain
If you ask your kids, the biggest highlight at Millennium Park is definitely the splash pad. Locals and tourists alike enjoy coming to Crown Fountain to cool off on a hot day between May and October. The kids get a kick out of it when it looks like the giant faces on the screens are spitting out water. But don't think it's just for the kids, as you're free to walk around as well.
Another highlight of Crown Fountain is the year-round nighttime light display, which illuminates the dark sky with bursts of vibrant colour. Seeing the colours change in the relative darkness is quite a sight, and tourists often photograph their silhouettes against the different colours of the LED glass towers.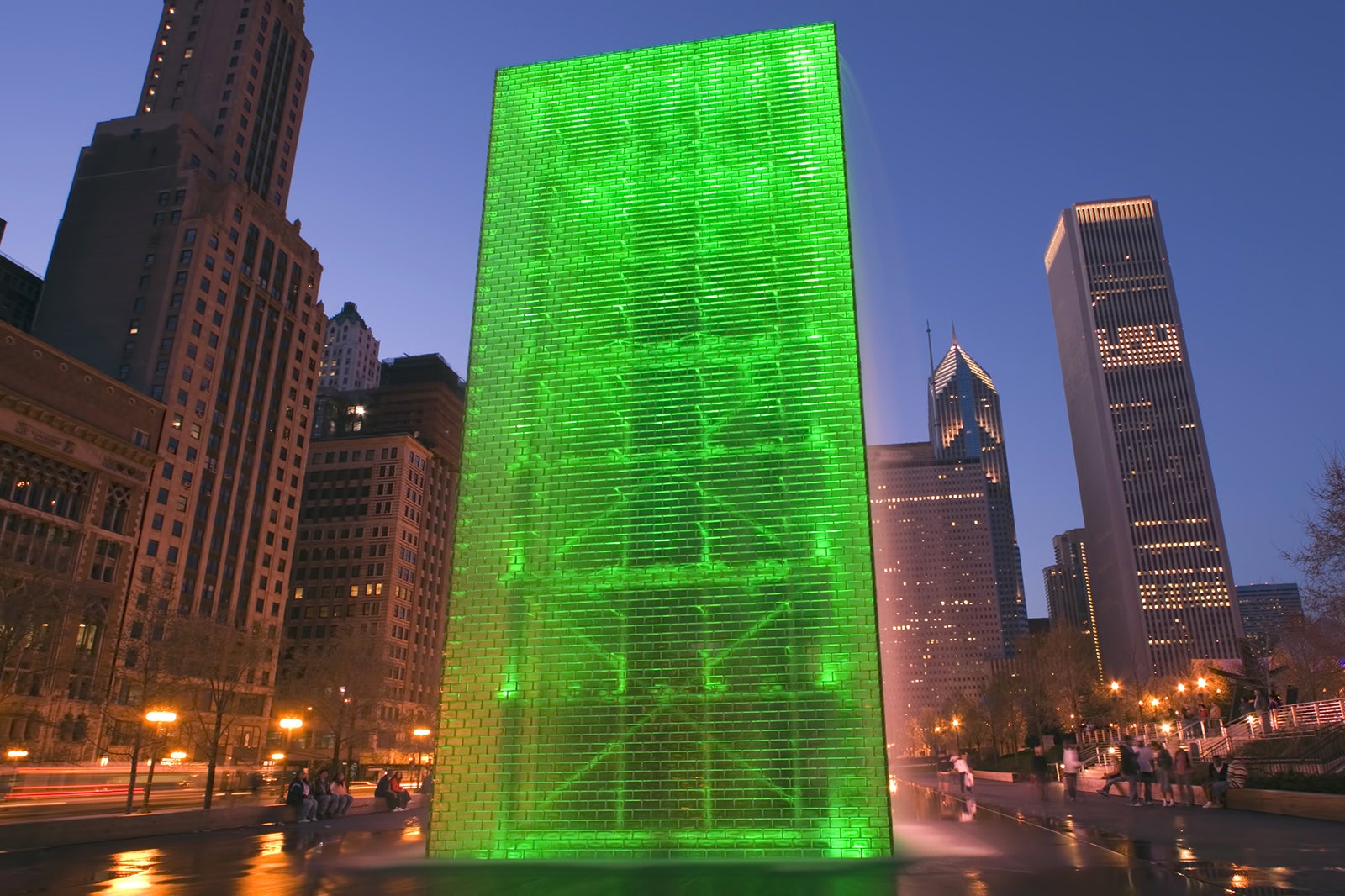 History of Crown Fountain
In December of 1999, businessman Lester Crown agreed to sponsor a water feature in Millennium Park. He researched multiple designs and designers, eventually hiring Jaume Plensa to take on the task. They agreed on a video sculpture.
Plensa is known for creating interactive artwork and Crown Fountain is no different, even during the winter when the water isn't running. Crown Fountain, officially dedicated on July 24, 2004, is one of several fountains in the city of Chicago, but it's the only interactive one.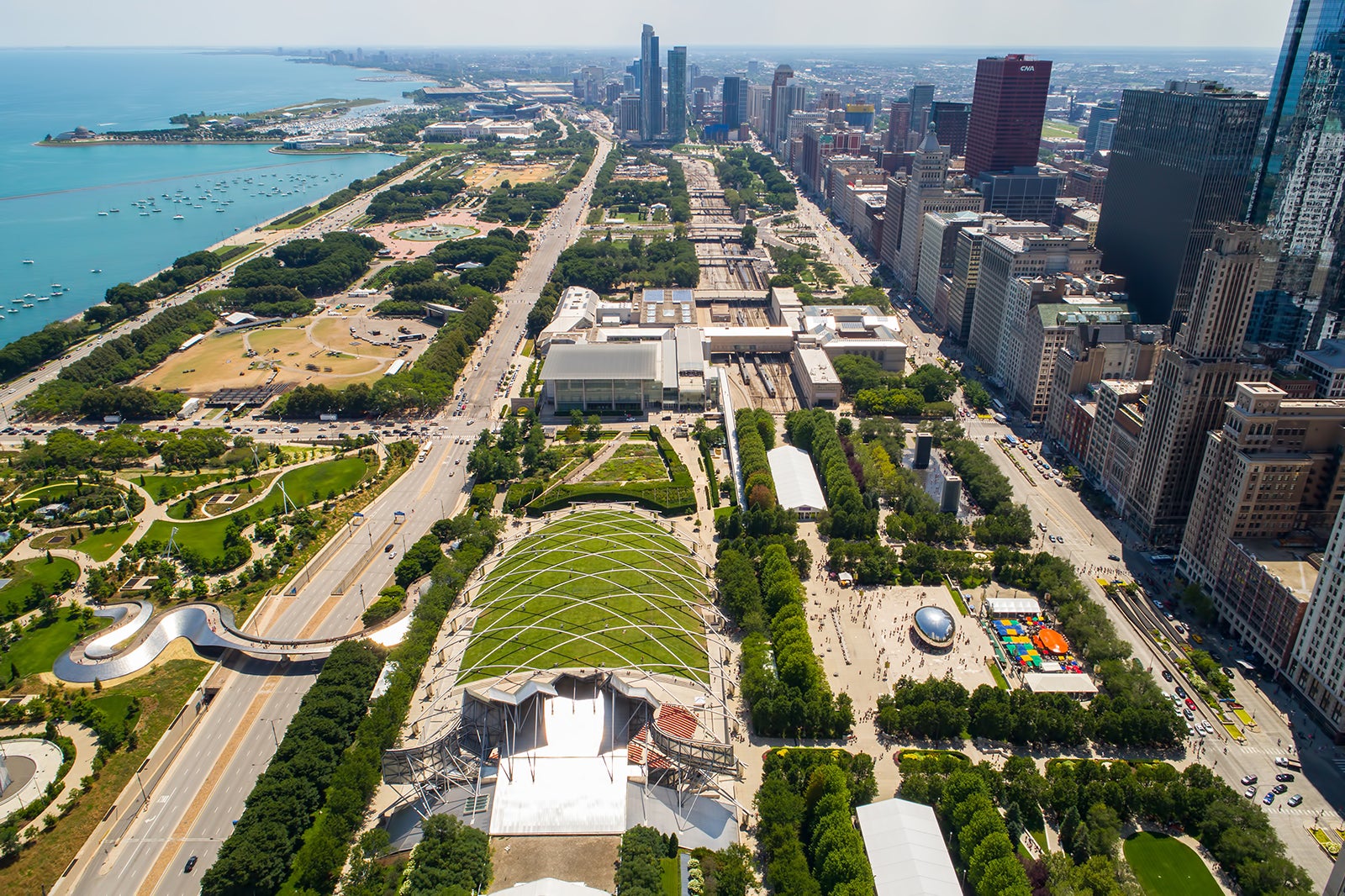 Good to know about Crown Fountain
This might go without saying, but there's a good chance that you or the kids could get wet when you visit the fountain, so you may want to prepare for that. Bring some towels and a change of clothes, along with a plastic bag for the wet laundry afterwards. Having dry clothes will make the rest of your day much better as you continue to sightsee and experience the beauty of Chicago.
Crown Fountain is in a great location near many activities and historic sites for you to visit after you splash about or take in the light display. You'll be spoiled for choice just within walking distance alone. Millennium Park is on edge of Grant Park, where you can visit attractions like Buckingham Fountain or The Art Institute of Chicago. Or, you can view the shops and architecture nearby as you walk along the pavements and find a charming café or restaurant for a bite to eat.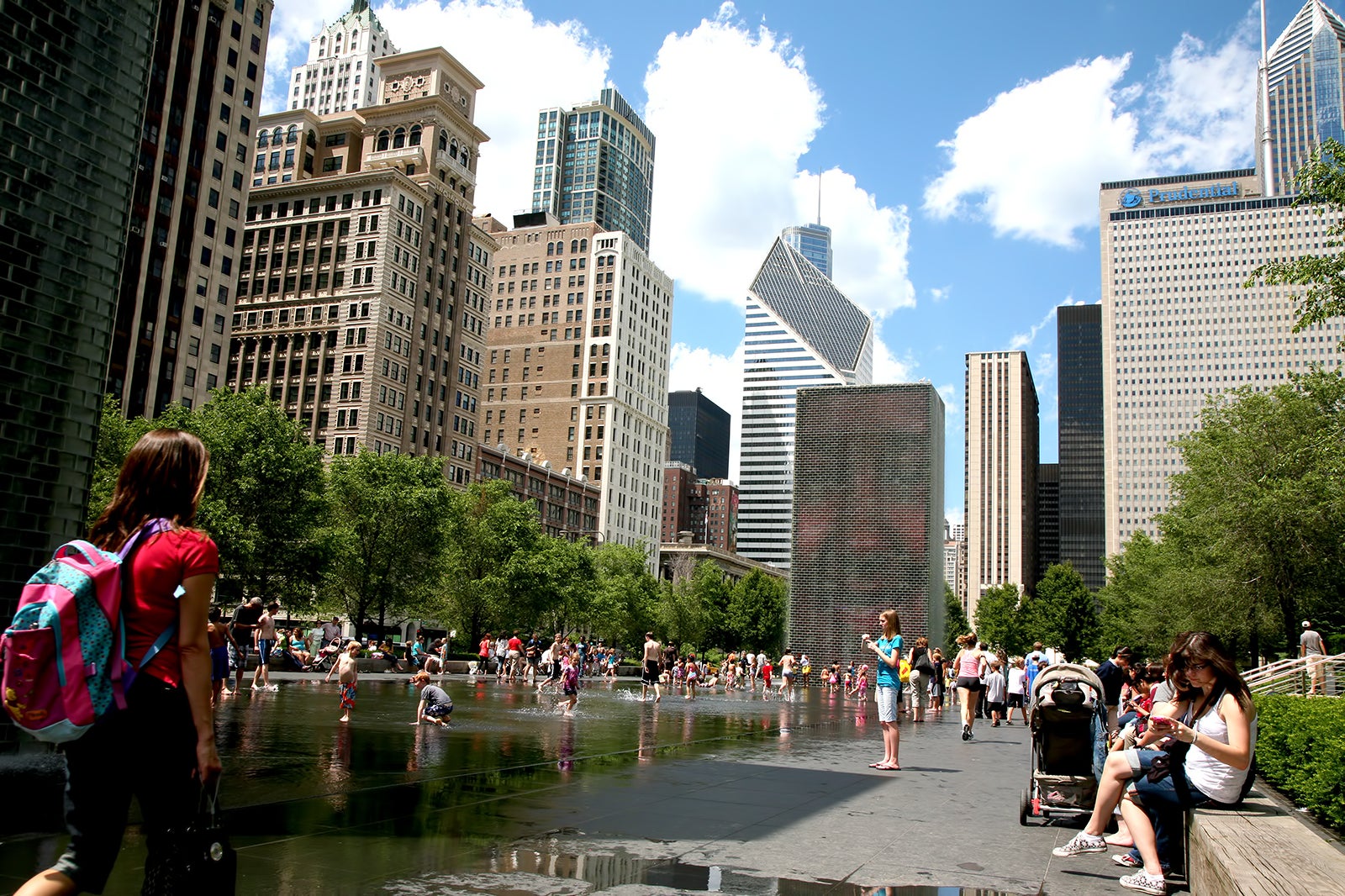 Crown Fountain in Chicago
Location: 201 E Randolph St, Chicago, IL 60601, USA
Open: Daily from 6 am to 11 pm
Back to top