The Chicago Symphony Orchestra, under the direction of Ken-David Masur, presents more than 100 shows with various formats every year. Shows include the Chicago Symphony Orchestra, Chicago Symphony Orchestra at the Films, Symphony Centre Presents Jazz, and the Civic Orchestra, which features students from CSO's training programme.
The orchestra performed its first show in 1891 and has a reputation for being amongst the best orchestras across the globe. Showtimes vary, but most concerts are about 2 hours long, with a brief intermission. Shows are appropriate for ages 8 and over, and special children's events are sometimes held that accommodate younger children.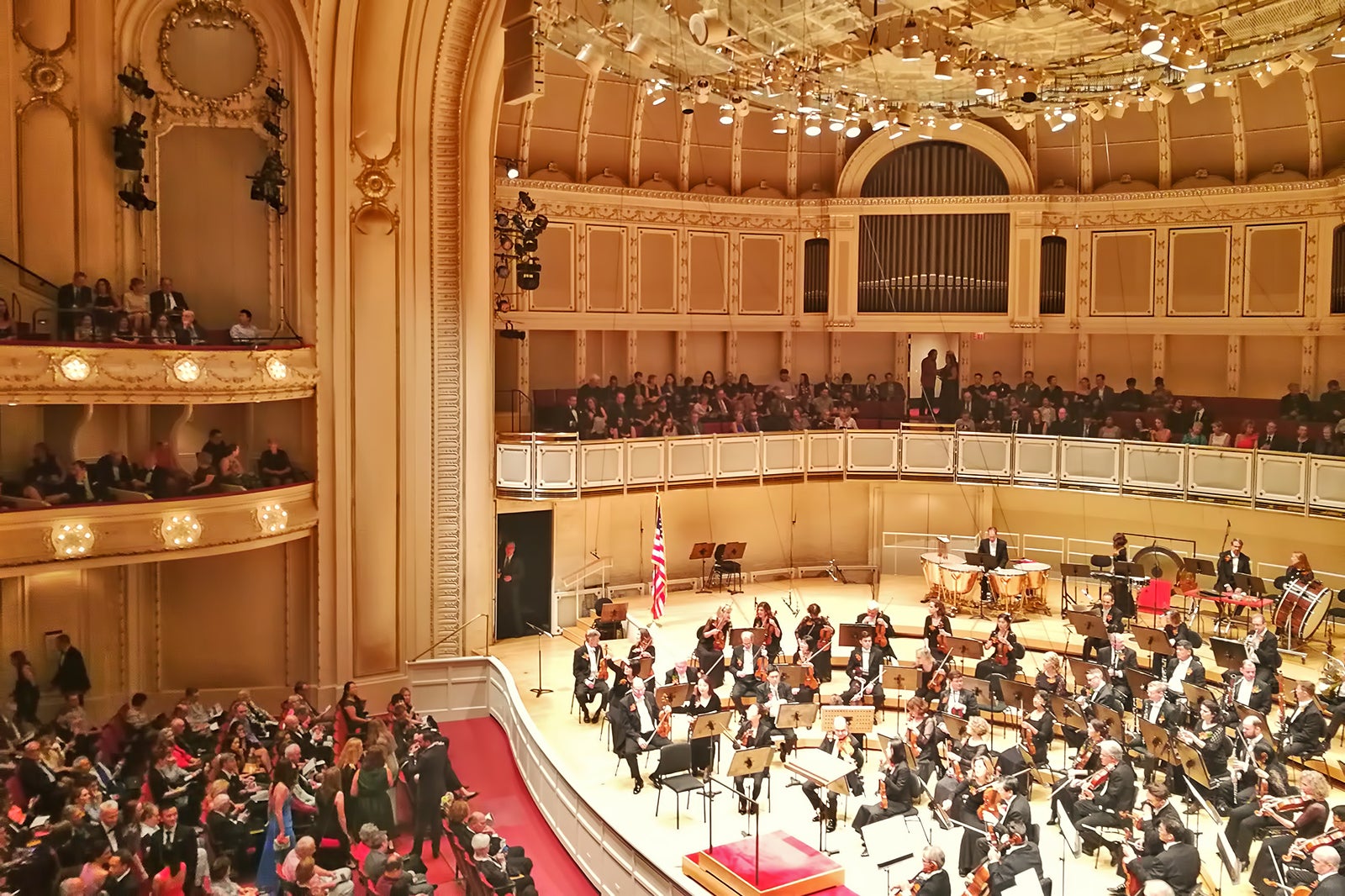 Highlights of the Chicago Symphony Orchestra
If you're able to arrive early, you can attend a free 30-minute conversation with a music specialist highlighting the cultural and historical factors of your program's music scores. You can purchase drinks and snacks at the Rotunda Bass Bar near the main entrance or one of the concession stands located on the 5th and 6th floors and Box Level.
During intermission or before the show, don't forget to make a stop at The Symphony Store near the entrance on Adams Street to pick up souvenirs and gifts, including Chicago Symphony Orchestra recordings and music-related items.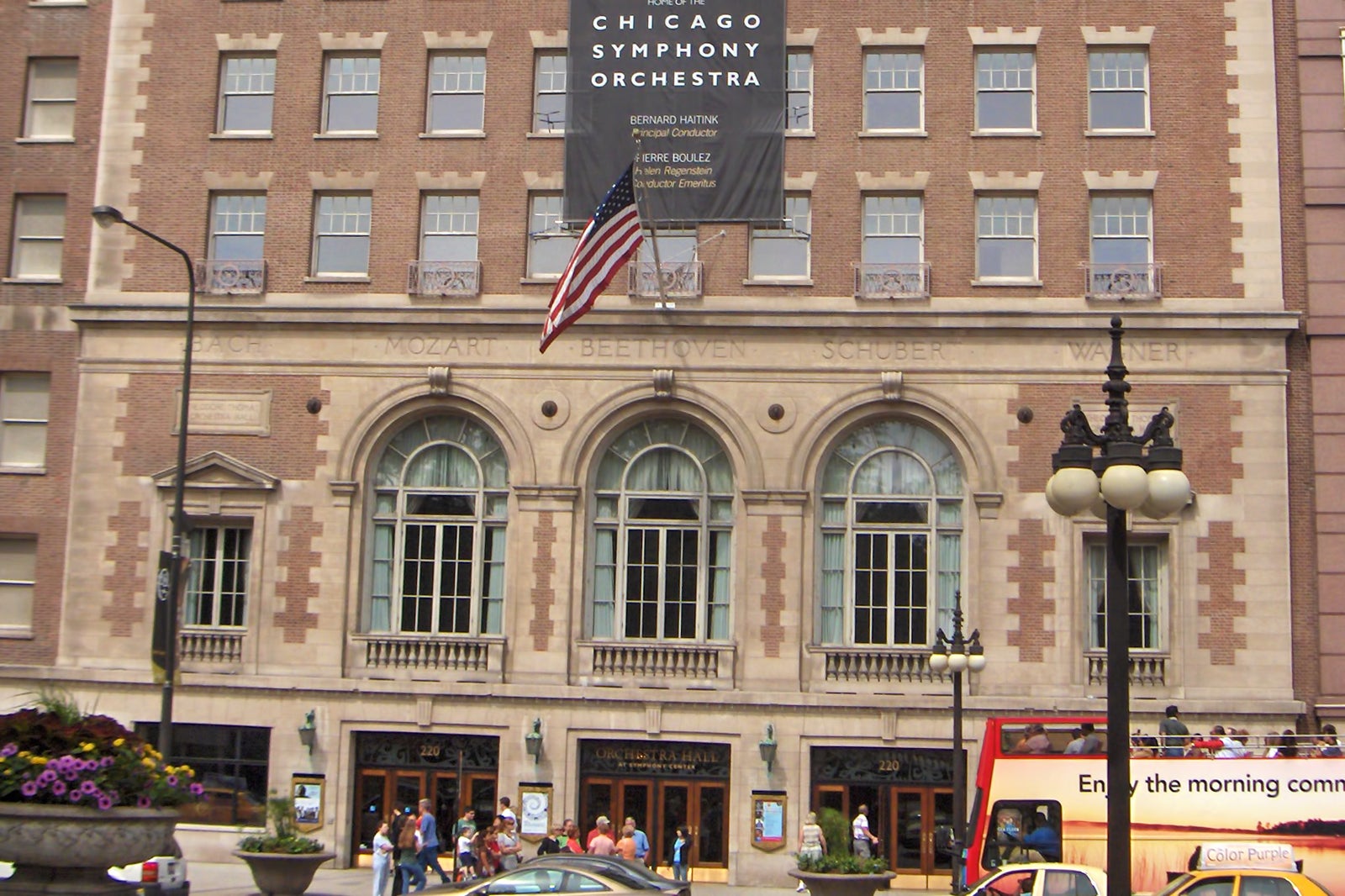 Good to know about the Chicago Symphony Orchestra
The Chicago Symphony Centre is located in city centre Chicago, just North of East Jackson on South Michigan Avenue. Be sure to arrive on time, as late arrivals will need to wait until scheduled breaks in the show to be seated.
There are several restaurants nearby that offer discounts on dinner before the show, and the Symphony Centre can provide a list. The Art Institute of Chicago is located just across the street, and, if you'd like to spend the day in the area, you may enjoy a stop here before the show. You can also find the Historic Route 66 sign and Millennium Park nearby.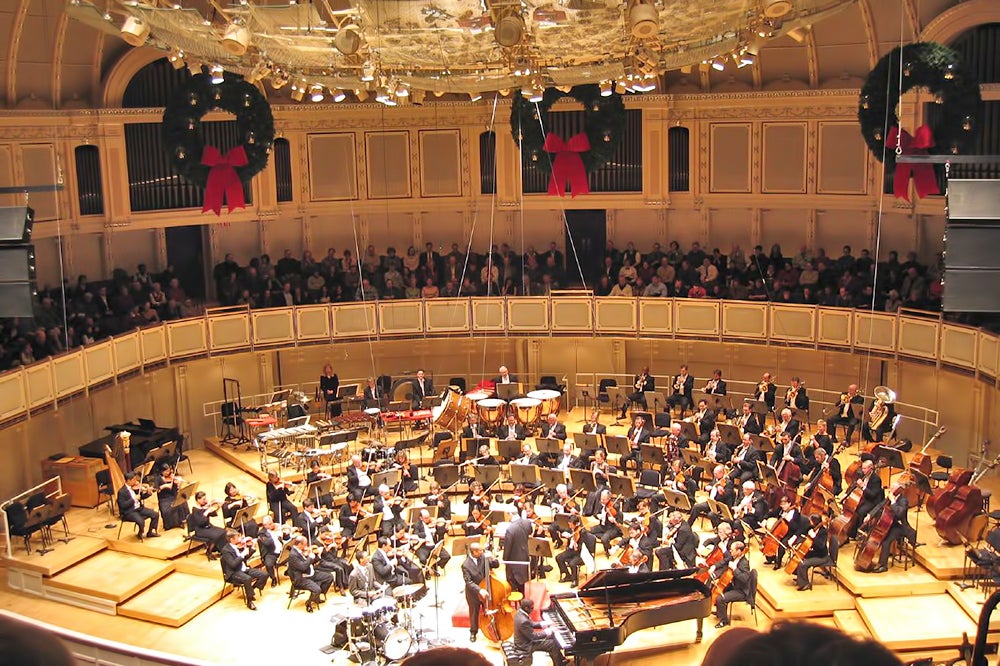 Chicago Symphony Orchestra
Location: 220 S Michigan Ave, Chicago, IL 60604, USA
Phone: +1 312-294-3000
Back to top