The Centennial Wheel is a massive Ferris wheel located on Navy Pier that offers stunning views of the Chicago skyline while you enjoy a relaxing ride upward. When you reach the top of this wheel, you can enjoy panoramic views of Chicago and Lake Michigan that go on for miles.
Everyone can enjoy a trip on the wheel with its appeal to kids and adults alike. Even those who have a fear of heights can still have fun thanks to the comfortable and welcoming enclosed gondolas that passengers ride up on. It takes about 15 minutes to do a complete loop on the wheel.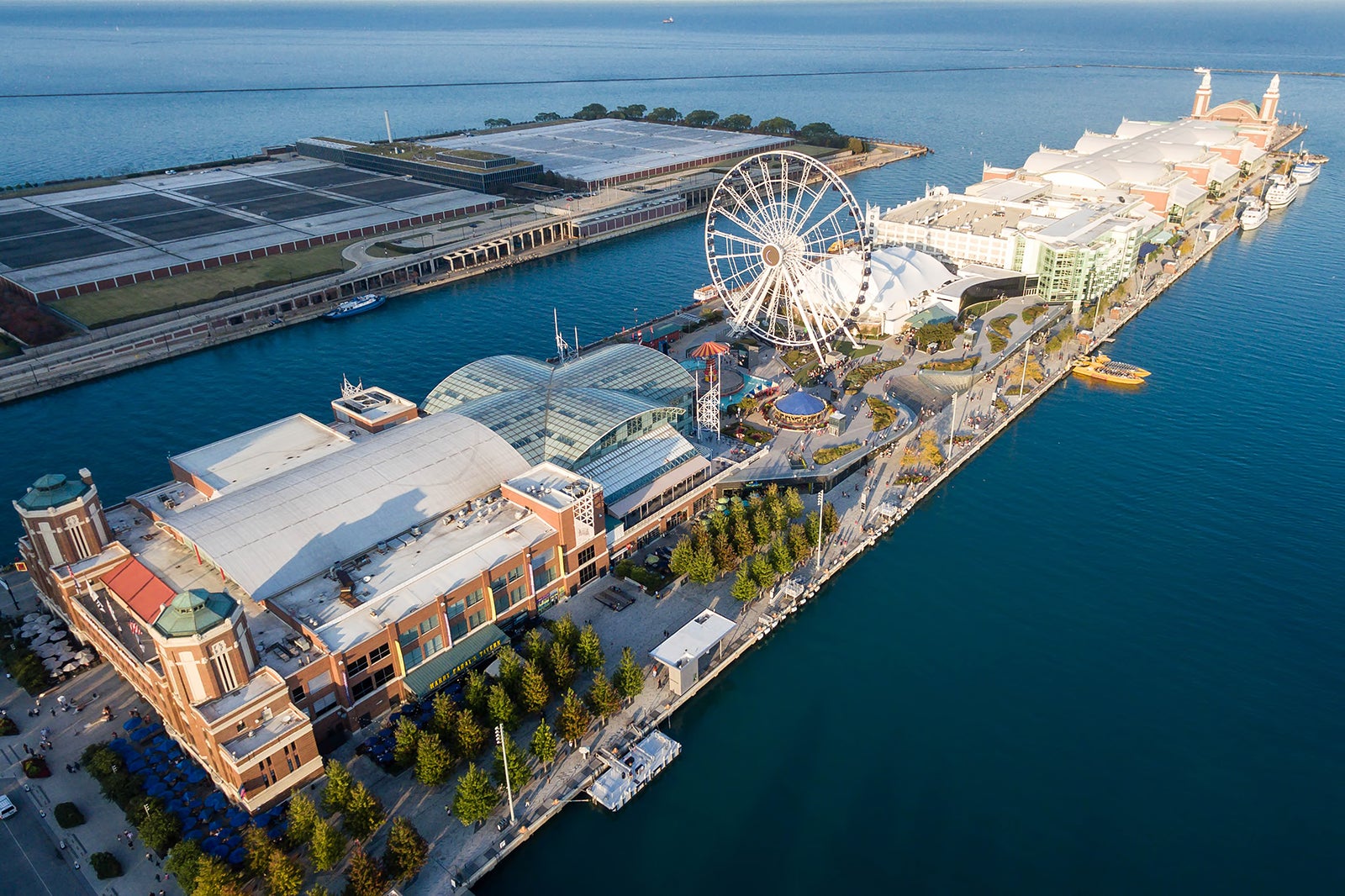 Centennial Wheel highlights
The most iconic aspect of the Centennial Wheel is the height it reaches. At the Wheel's peak, you'll be nearly 200 feet above the pier, where you'll be treated to stunning views of the city and the lake from gondolas with large panoramic windows.
The gondolas are particularly impressive, ever since the wheel was revamped in 2016. You'll find 42 of them in total, and each one can hold up to 10 people with plenty of room for everyone to be comfortable. They're also air-conditioned or heated depending on the weather, so you can enjoy a ride in the summer or winter.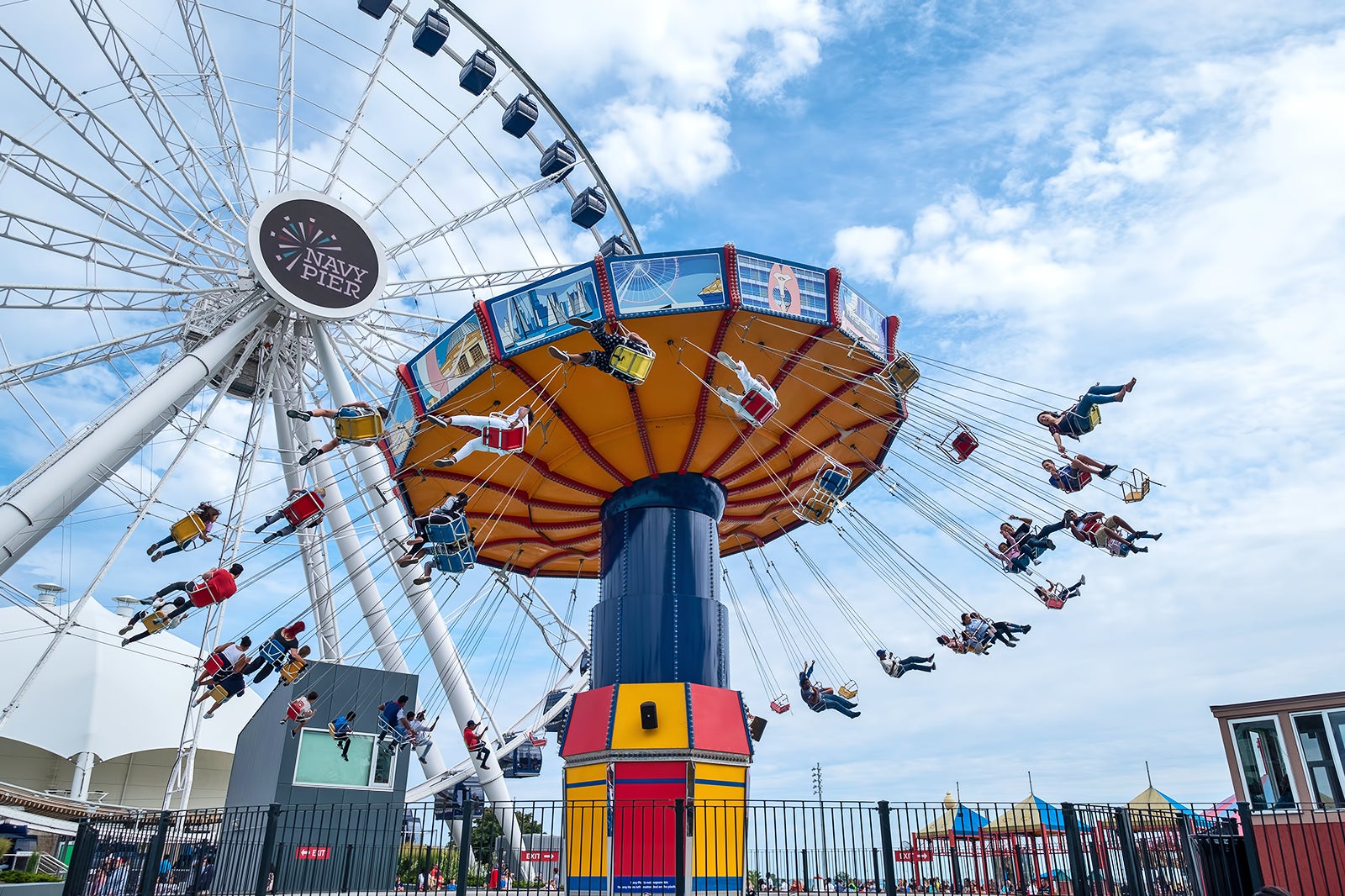 Good to know when visiting Centennial Wheel
When you're booking your ride on the Centennial Wheel, keep in mind that there's a VIP gondola available with extra features. This premium experience is more expensive, but it offers a glass bottom and plush seating in addition to other premium features.
Given the wheel's location on Navy Pier, you'll find yourself close to several other iconic attractions as well. Family attractions like the Atomic Rush arena and Funhouse Maze are popular. You can also visit 77 Chicago Flavours, a shop with Chicago neighborhood-inspired ingredients and food with an emphasis on boldness.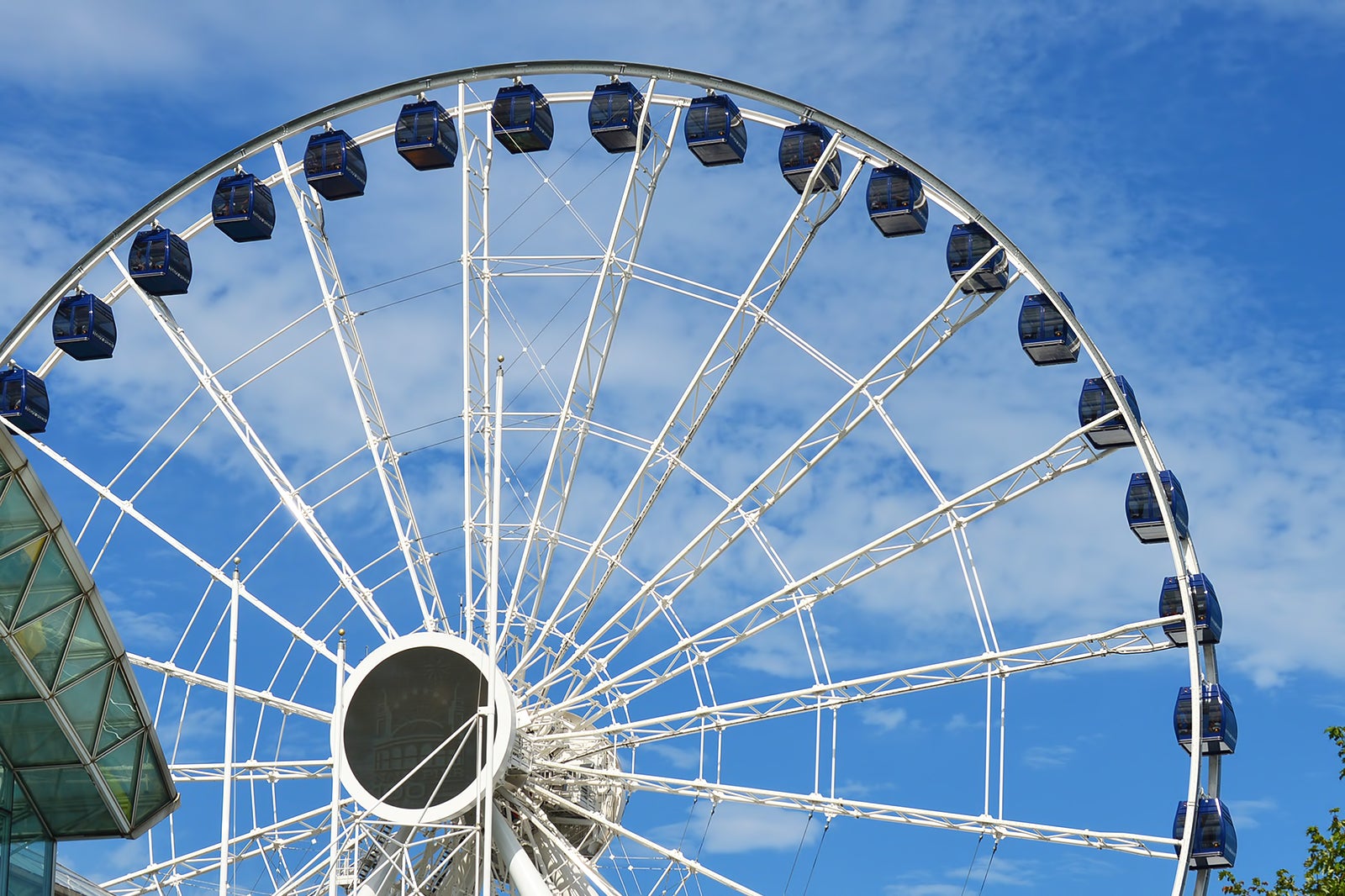 Centennial Wheel in Chicago
Location: 600 E Grand Ave, Chicago, IL 60611, USA
Open: Monday–Thursday from 10 am to 10 pm, Friday–Saturday from 10 am to midnight, Sunday from 10 am to 6 pm
Phone: +1 312-595-7437
Back to top