Diverse and artsy Brooklyn is a lively destination to discover in New York City. One of 5 boroughs in New York, Brooklyn has long been overlooked as a place to visit in favour of Manhattan with its famed Broadway shows and glittering skyline. An influx of artists and immigrants lured by Brooklyn's more affordable property prices has changed all that, breathing new creative life into its cultural and culinary scenes.
While Brooklyn's inventive restaurants, indie art exhibits and graffiti-splashed walls give it an edgy vibe, it's also home to some classic attractions like the Brooklyn Museum, Coney Island and its retro-fun amusement park, and Brooklyn Botanic Garden. Distinctive neighbourhoods to explore in Brooklyn include Williamsburg, a hipster haven with vintage shops and trendy cafes, and Prospect Heights, where you can relax in Prospect Park by day then delve into its lively bar scene after dark.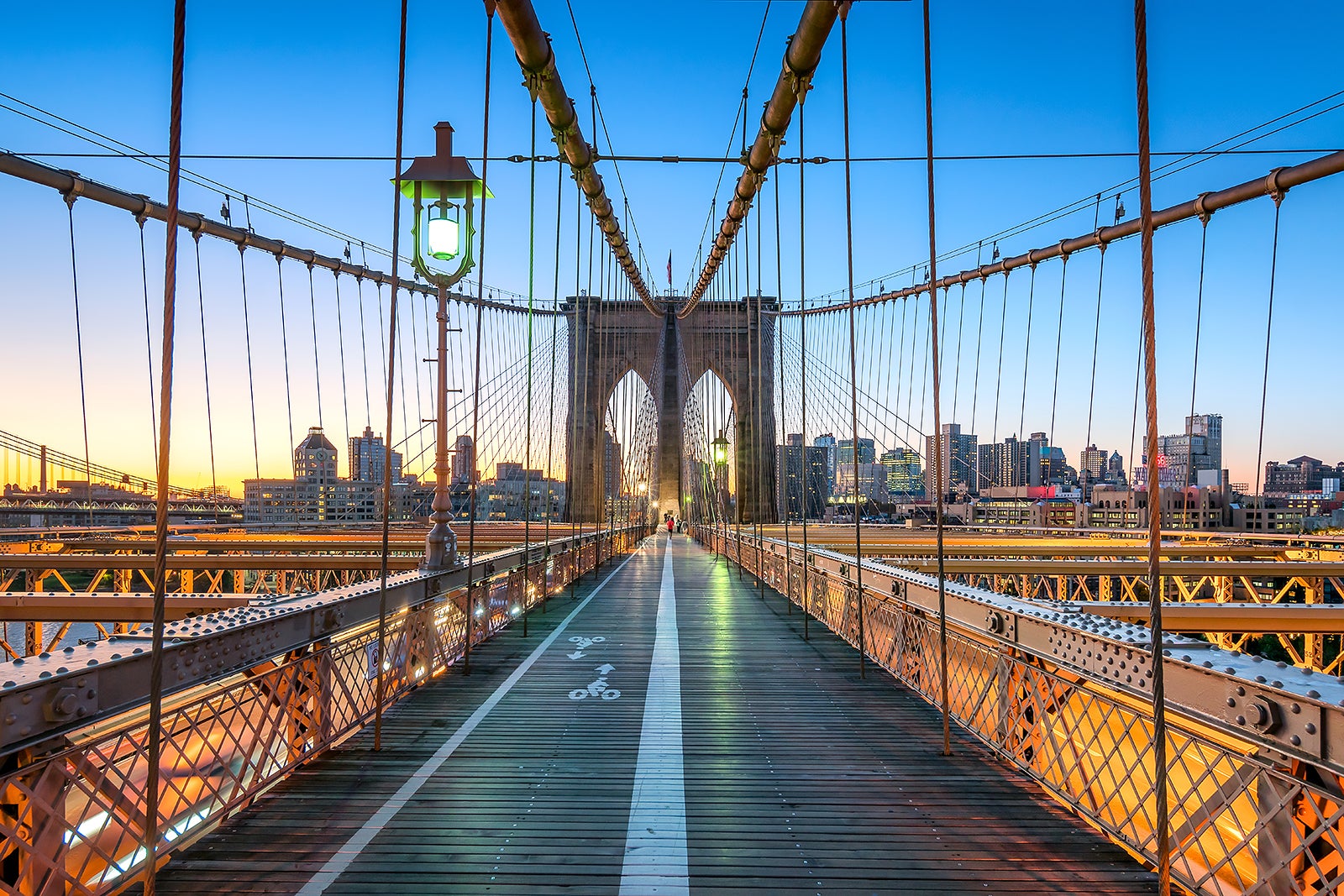 What are the highlights of Brooklyn, New York
If you only have time to explore one neighbourhood in Brooklyn, Williamsburg is a good bet with its exciting choice of restaurants, East River State Park with its great views of Manhattan and Smorgasburg food market events, the Brooklyn Flea Market every Saturday, and craft beer tasting tours to enjoy at Brooklyn Brewery. Brooklyn also offers ample opportunities to get out and take in the city sights by foot, from the walking paths along Manhattan Bridge, the promenade at Brooklyn Bridge Park, to a walk along the waterfront in Red Hook with views of the Statue of Liberty.
There are plenty of family-friendly activities in Brooklyn, too. A trip to Coney Island is a must for kids to enjoy a day at the Luna Park carnival and a ride on the Wonder Wheel. Kids are also sure to love the hands-on art and science activities at the Brooklyn Children's Museum and the chance to see some exotic creatures up close at Prospect Park Zoo.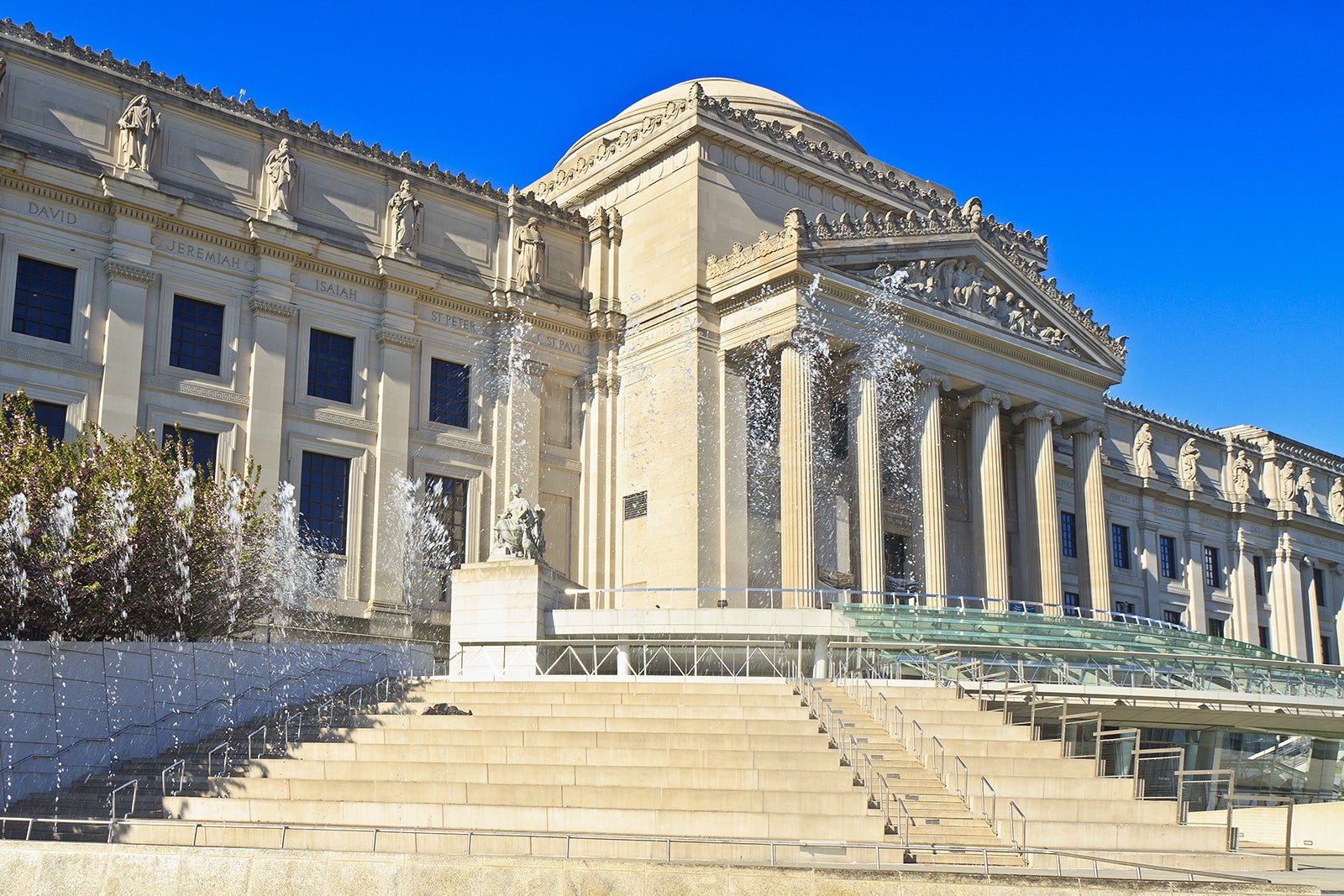 Arts and culture in Brooklyn, New York
Brooklyn has a thriving arts scene, and you don't need to enter a gallery or museum to discover some of the most exciting local masterpieces. Wander through such neighbourhoods as Williamsburg or Bushwick to see an incredible array of giant street murals and graffiti art blanketing the building walls. Get your phone ready to capture such colourful works as "Peace & Love Wall" by artist Chris Riggs or the huge mural of Brooklyn-born Jean-Michel Basquiat and Andy Warhol by Brazilian artist Eduardo Kobra. Warehouses in the once-industrial Bushwick area have been converted into artist lofts and studios, and a group of graffiti artists called the Bushwick Collective have painted hundreds of walls in the neighbourhood.
Brooklyn Museum, a stately Beaux-Arts building with a large collection of antiquities and modern art, is worth stepping inside for a visit, too. Other notable Brooklyn galleries and creative spaces include Pioneer Works cultural centre, UrbanGlass with workshops and a glassworks gallery, and Luhring Augustine Bushwick for contemporary art. There are new galleries popping up all the time, so keep an eye out if you're visiting.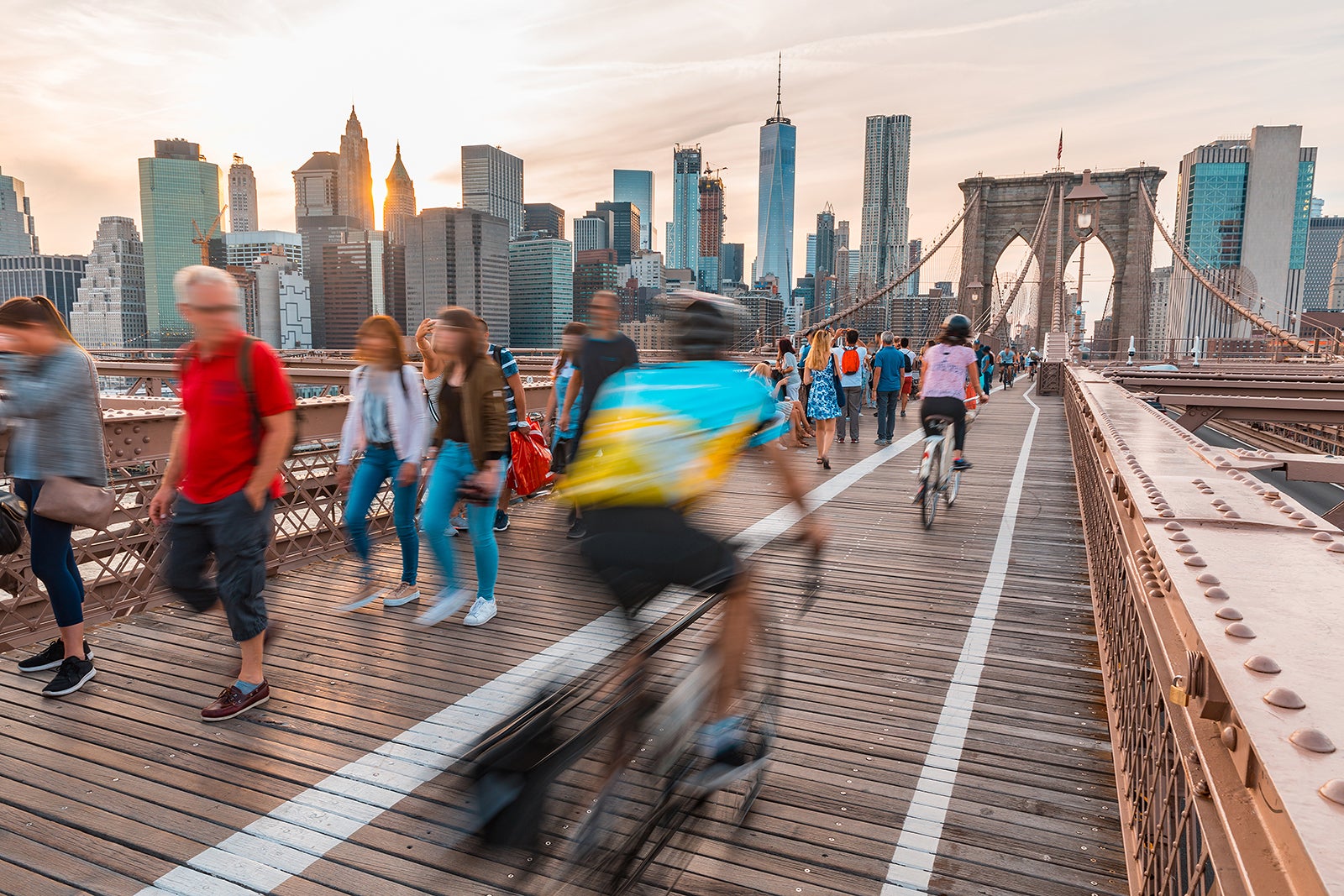 What's Good to Know about Brooklyn, New York?
Brooklyn is well linked to neighbouring boroughs with the New York City transit service and it's easy to get around by subway or bus. You could also catch a ferry between Brooklyn and Manhattan on any of three available routes. It's worth taking a taxi or bus to Staten Island just for the chance to cross the impressive Verrazzano-Narrows Bridge, one of the busiest bridges in the US and a landmark that was featured in the 1970s disco movie Saturday Night Fever.
Brooklyn is best explored on foot and it's easy to navigate on your own. There are also a variety of walking, bicycle and bus excursions available to help you dig more deeply into Brooklyn local life, from food tours to street art tours, to historical neighbourhood tours, and even a tour that introduces you to the Hasidic Jewish community.
Brooklyn in New York
Location: Brooklyn, New York City, NY, USA
Why book with Hotels.com?