The Bradbury Building is a historic landmark and architectural marvel best known for its massive atrium full of skylit walkways, all crafted utilising ornate ironwork. It was built in 1893, which makes it the oldest landmarked historical building in the entire city.
Originally designed as an office building, it's still primarily used for that purpose, though you'll find several retail shops on the ground floor as well. Tours of the building are available, so you can get a guided walk through its designed majesty while learning about its fascinating and rich history.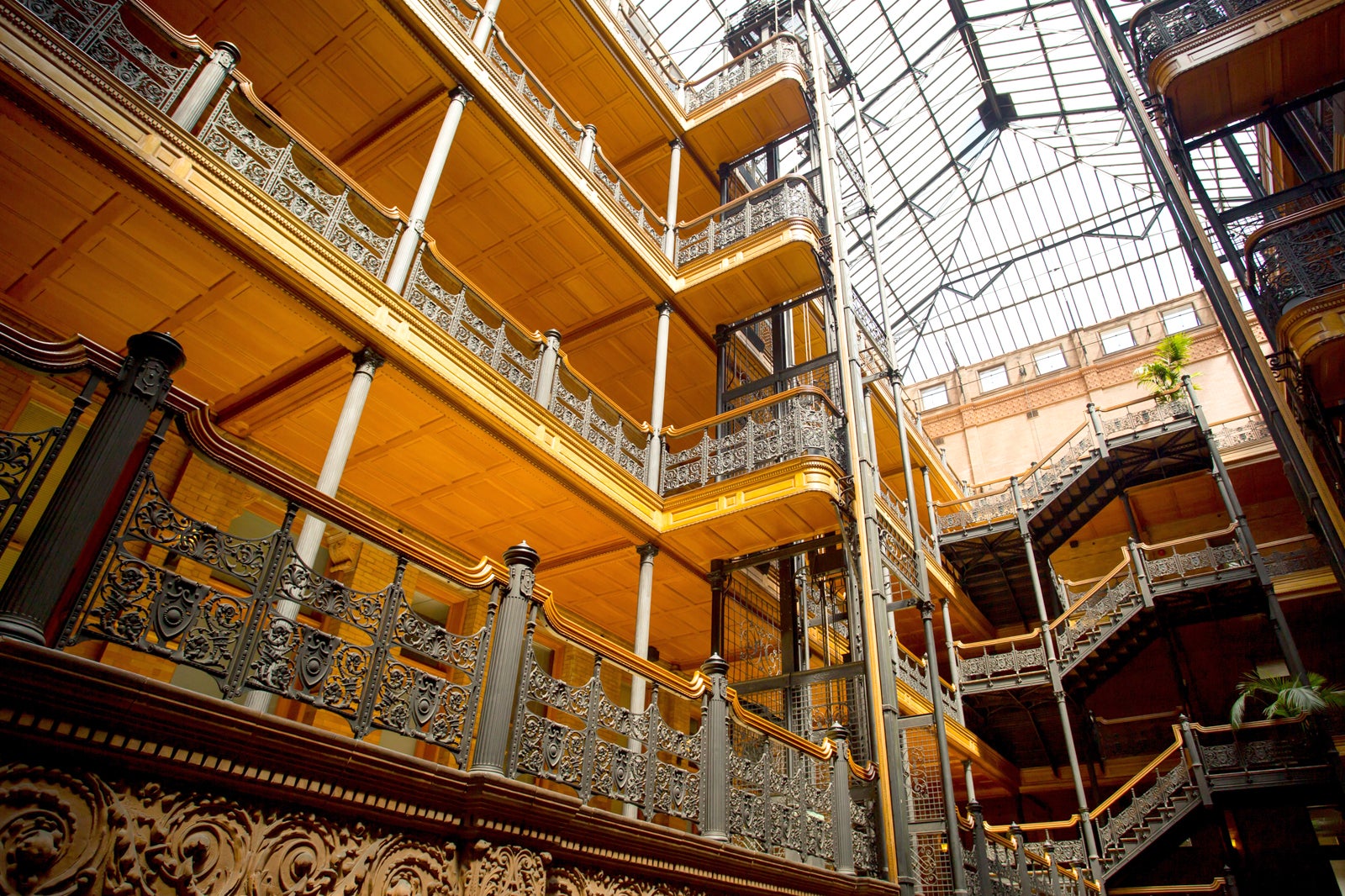 Bradbury Building highlights
The most important aspect of the Bradbury Building is its architectural design, and it's easy to see why upon entry. The second you're met with that massive atrium, you'll feel like you've stepped back in time. The exterior is a bit Romanesque, but the inside is positively Victorian.
Within the interior, you'll see a plethora of ironwork staircases along with open-cage lifts. This aesthetic is so appealing that it has been used for multiple films, particularly in the sci-fi genre. The most iconic use is in the film "Bladerunner" during Deckard's investigation of the replicants.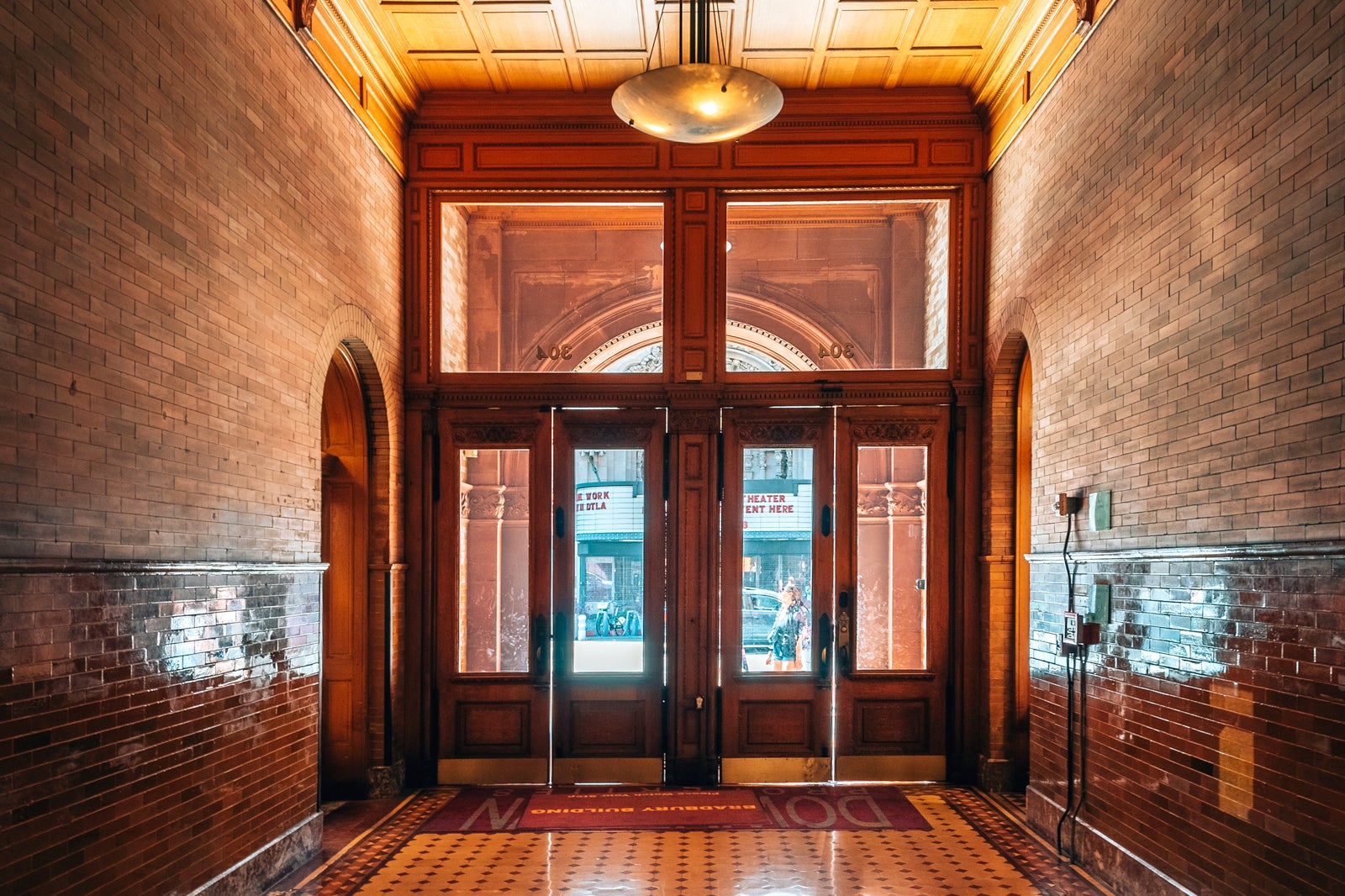 Good to know when visiting the Bradbury Building
If you want to explore the Bradbury Building in its entirety, you'll need to book an official tour. Casual visitors aren't allowed to go up past the first landing. Fortunately, you won't have to go any further than that if you want to take in the awe of the ironwork stairs and skylit atrium.
Given the building's central location, you'll also find yourself close to destinations like the Grand Central Market and the Million Dollar Theatre, both of which are right across the street. The closest Metro station at the Civic Centre is 3 streets away.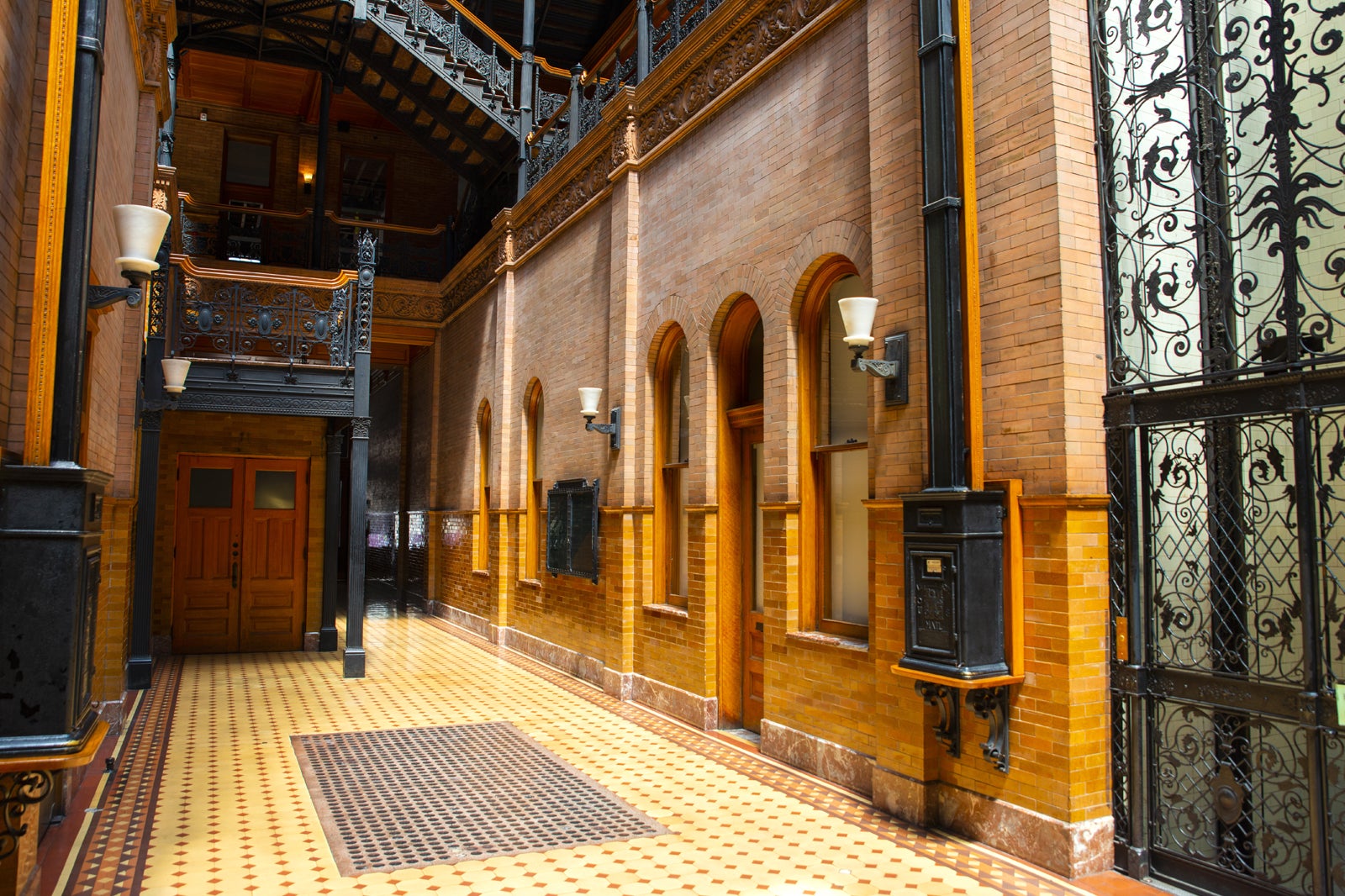 Bradbury Building in Los Angeles
Location: 304 S Broadway, Los Angeles, CA 90013, USA
Open: Monday–Friday from 9 am to 6 pm, Saturday–Sunday from 10 am to 5 pm
Phone: +1 213-626-1893
Back to top