Boystown in Chicago is a vibrant community famous for its ground-breaking role as the first in the US to be officially recognised as a gay neighbourhood. Along with its gay-friendly vibe, the area offers some lively nightlife choices, as well as rows of boutique shops, restaurants and cafes to explore. Here, you'll find Legacy Walk, the world's only outdoor museum dedicated to LGBTQ+ history and culture.
The summer months are an especially exciting time to visit Boystown, when the neighbourhood celebrates Pride Month with great fervour in June, starting with the Chicago Pride Fest. Boystown keeps the summer revelry going with the annual Northalsted Market Days in August. Whether you drag yourself (pun intended) to Boystown for a day or a week or a month, there are plenty of sights, tastes and entertainment to enjoy in this most welcoming of Chicago communities.
Boystown in Chicago - one of the highlights of 10 Most Popular Neighbourhoods in Chicago (Read all about Chicago here)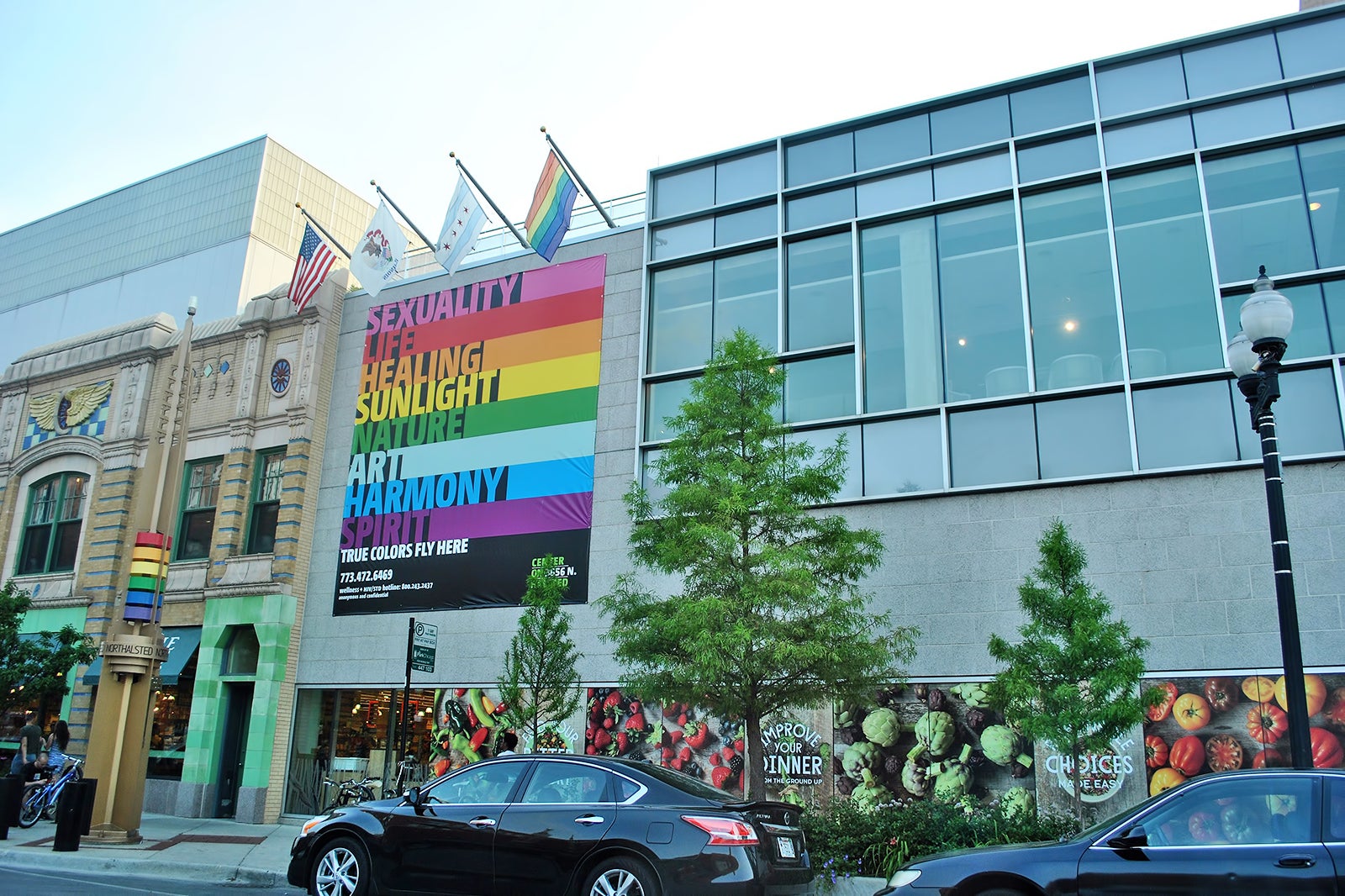 What are the highlights of Boystown?
You could first delve into the Boystown scene by strolling the Legacy Walk, an outdoor museum celebrating the local LGBTQ+ community that's easy to spot with its huge rainbow-coloured pylons. The walk extends about 2,600 ft up North Halsted Street from Belmont Avenue to Grace Street, lined with several bronze markers memorialising the life and work of notable LGBTQ individuals.
Boystown also brims with trendy cafes and boutique shops, and there's a great range of restaurants to try. Among the many dining choices is the long-running Chicago Diner that serves meat-free comfort food and Wood, a stylish spot that regularly appears in the Michelin guide for its creative new American dishes.
Nightlife is not to be missed in Boystown, with its kaleidoscope of places to go after dark from low-key dive bars to drag show venues to lively dance clubs. Beyond the bar scene, a gut-busting night out is assured at the Laugh Factory, a popular comedy club in a city famous for its comedy scene. Prepare for a night of raunchy humour at The Annoyance Theatre, known for its bawdy musicals and comedy shows.
A brief history of Boystown in Chicago
Boystown began to take shape as a gay community as far back as the late 1960s when LGBTQ+ residents began moving into the Lakeview area in north Chicago, considered a safer area by those facing discrimination in other parts of the city. The first gay pride parade in Chicago took place in 1970, and through the 70s and 1980s more gay-owned establishments opened up in the area. Gay bars along North Halsted Street weren't just nightlife venues, but centres for community gatherings and gay rights activism through the 1980s and 1990s.
The gay-friendly locale drew more LGBTQ+ people to the area through the 1990s. In 1997, Mayor Richard M. Daley officially designated it as a gay neighbourhood, the first time in US history for a city to recognize gay culture and community. Since then, Boystown has remained the heart of LGBTQ+ life in Chicago, not only with its Pride celebrations but with community centres, health centres and gay-owned businesses that serve the community year-round.
Good to know about Chicago Boystown
Boystown, or Northalsted as it's also known, sits about 6 miles north of downtown Chicago in West Lakeview. This is a place that loves to party, with many events and festivities throughout the year. Be sure to plan the timing of your visit accordingly if you want to join any Boystown celebrations.
Its best-known event is the annual Chicago Pride Fest, a street festival usually held the weekend before the big Chicago Pride Parade. The 2-day festival is a whirlwind of live music, arts and crafts vendors, drag shows, games, singing contests and even a pet parade. In August, the area hosts the Northalsted Market Days festivities, with a weekend full of music, food and drinks, DJs and street markets. In October, Boystown has some spooky celebrations with its Haunted Halsted Halloween festival, complete with a parade, costume contests and plenty of family-friendly activities to enjoy.
Those wanting to explore beyond Boystown could walk over to Wrigley Field, famed home of the Chicago Cubs pro baseball team, or head to the shores of Lake Michigan, where you could walk or bike the Lakefront Trail or relax at Belmont Harbor and watch the sailboats go by.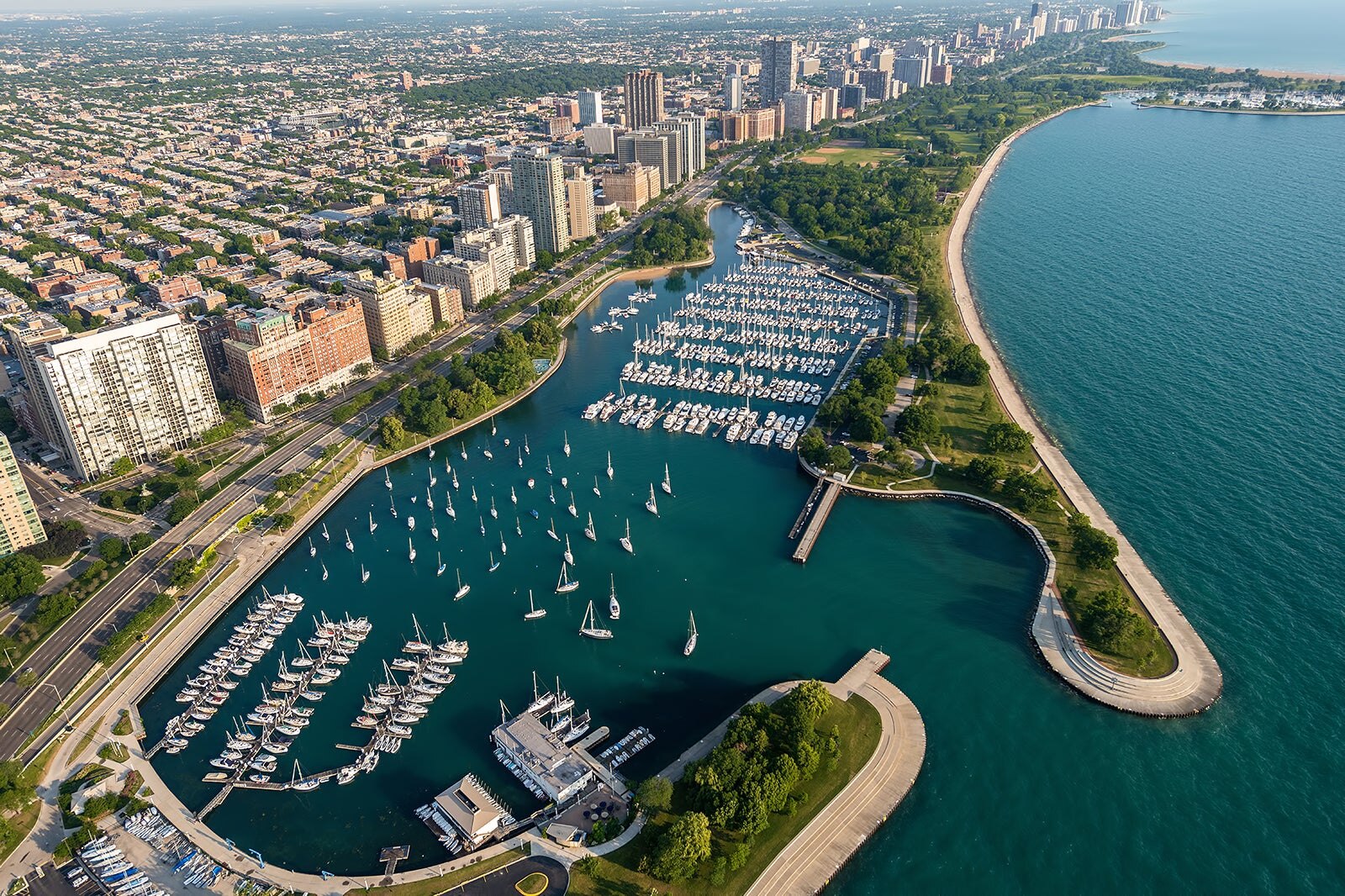 Boystown in Chicago
Back to top