10 Best Things to Do in Downtown Orlando
Downtown Orlando Best Attractions
Downtown Orlando has plenty of great things to do and see, which offers a welcome break from the city's seemingly endless theme parks. If you've had your fill of trudging around themed zones, taking selfies with Micky Mouse and trying to hold in lunch while you take on that 10th rollercoaster of the day, this list is for you.
Downtown Orlando is much more about history and culture. Book your hotel here and you'll also be spoilt for choice in terms of restaurants, cool bars, theatres and late-night clubs. The area is pretty small, so you can easily walk around the quaint city streets for the day, while Disney World, Universal and SeaWorld are all just a short drive away.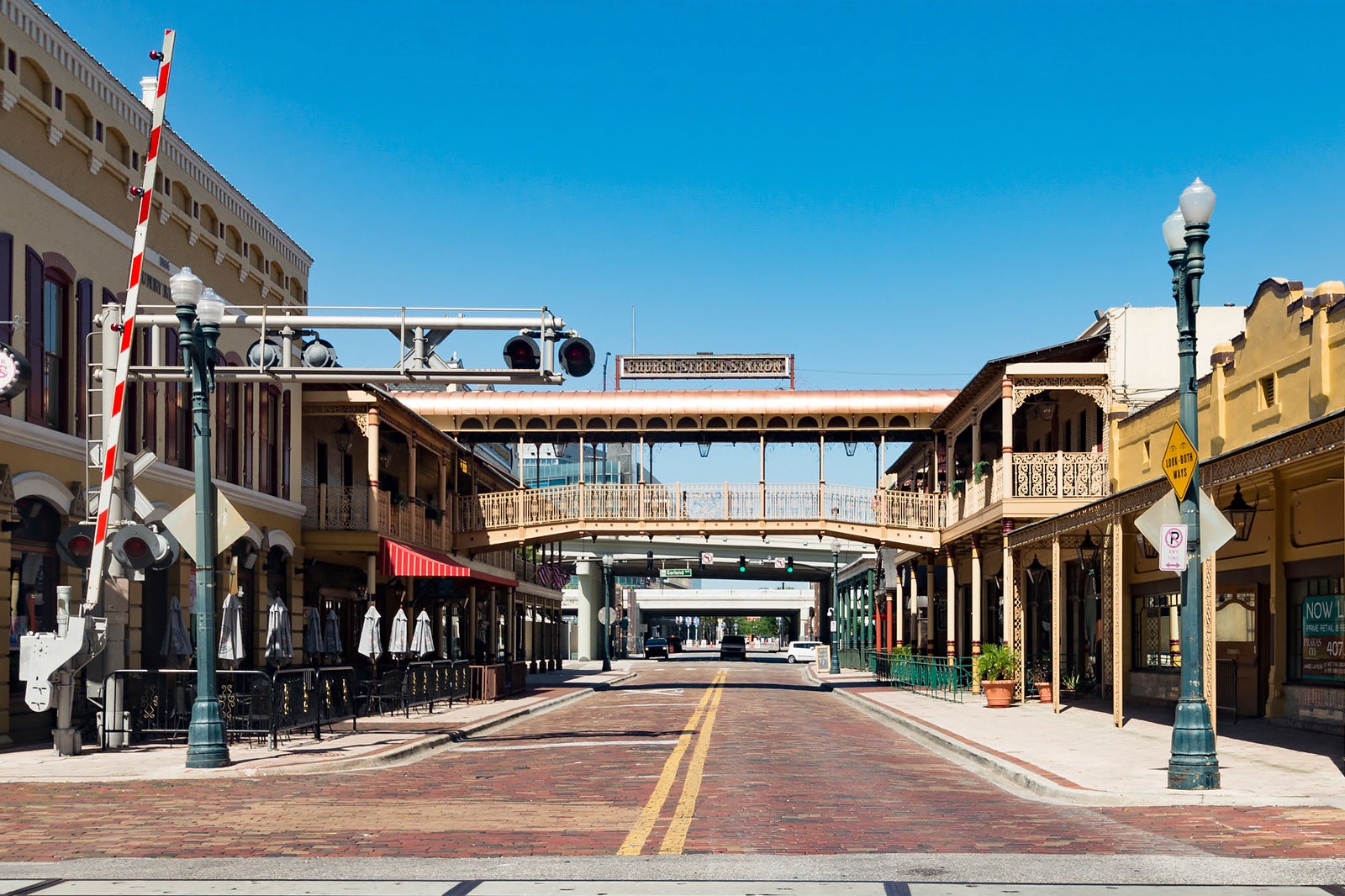 The unofficial centre of Downtown Orlando, Church Street really is the place to go for first-timers wanting to get to know the city a little better. It's home to some of the city's best restaurants, a bustling nightlife scene and the iconic Railroad Depot (that now sits alongside the newly-built 'SunRail').
As the historic centre of Orlando, the old Railroad Depot was built in 1889 and still stands as a reminder of the city's long-lost past, well before Disney and Universal arrived. Meanwhile, the SunRail commuter rail project links Church Street with 3 other downtown areas of Orlando. It's here that you'll find several clubs, theatres, shopping complexes and the huge Amway Center sports arena.
Read more
Location: Orlando, FL 32801, USA
photo by Xiquinho Silva (CC BY 2.0) modified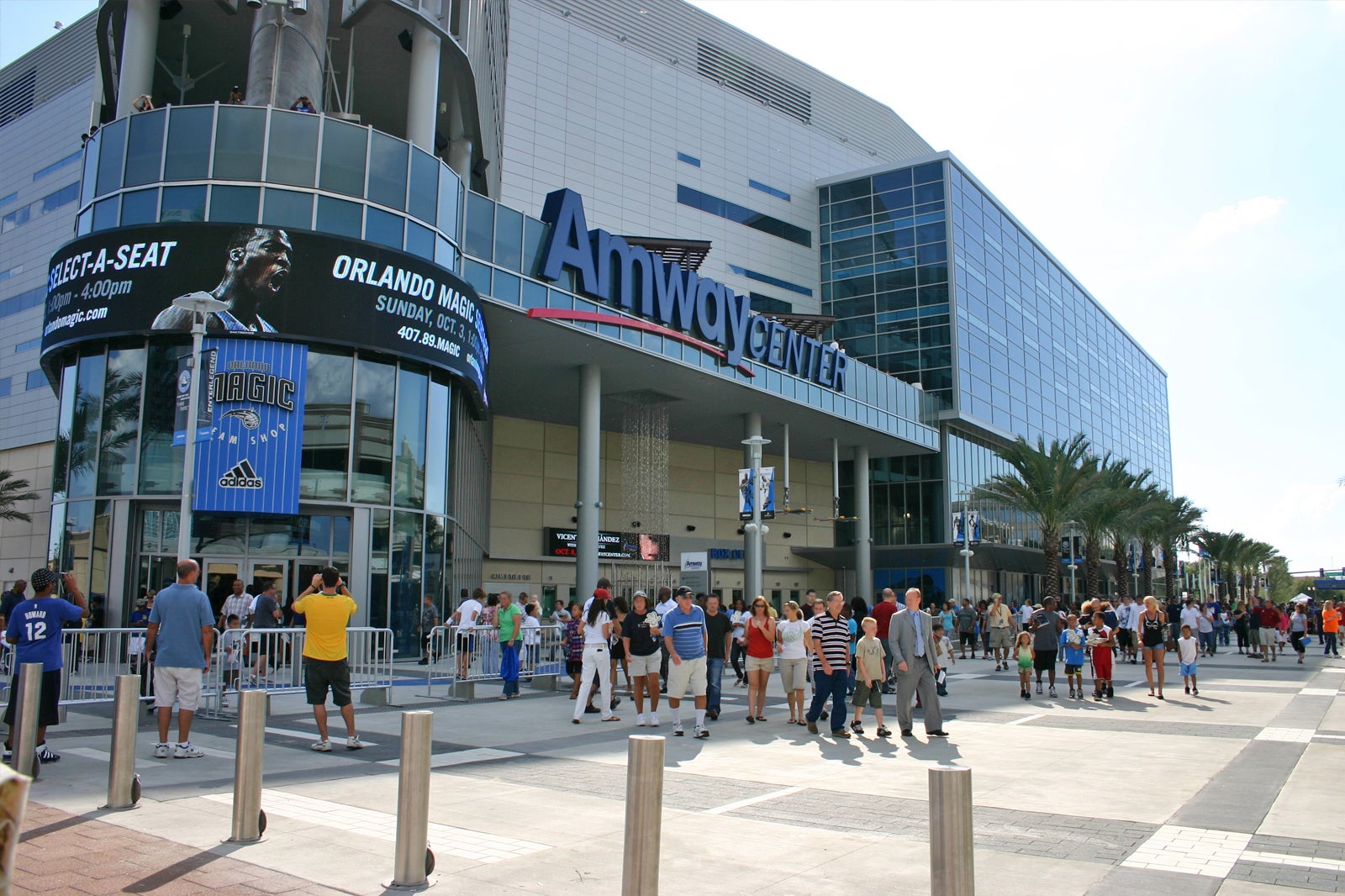 The Amway Center is one of the main draws of Downtown Orlando, being the city's main sports and live entertainment venue, located in the heart of the city's Downtown core, near the famous old Church Street Station. Opened in 2010, seating arrangements and the floor plan at this multi-purpose venue can be transformed from a live music hall, into a basketball court, ice hockey rink and an indoor football pitch. Currently, the Amway Center is home to Orlando's 3 major sports teams: the Orlando Magic of the NBA, the Orlando Predators of the Arena Football League, and the Orlando Solar Bears of the ECHL (ice hockey).
Read more
Location: 400 W Church St #200, Orlando, FL 32801, USA
Phone: +1 407-440-7900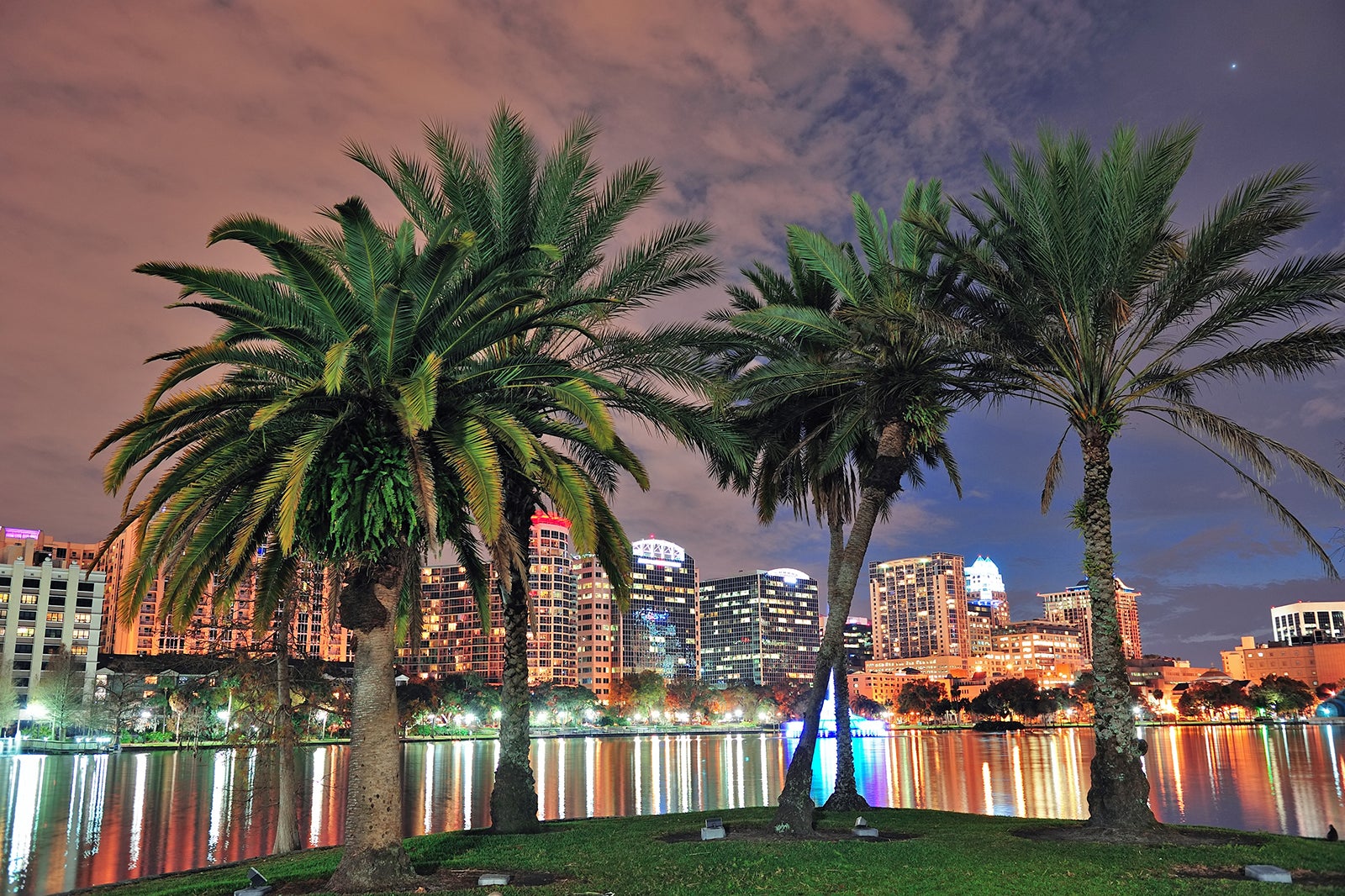 The 23-acre Lake Eola Park off East Washington Street features an almost mile-long walkway around the lake perimeter, as well as an event amphitheatre, a children's playground, a bright red Chinese pagoda and a famous fountain.
Lake Eola Park is affectionately considered one of Orlando's top 'natural' playgrounds (that is, one that doesn't involve Disney or Universal) – a pleasant downtown spot for picnics, exercise, paddle-boating or just a quick escape from the nearby high-rises.
Read more
Location: 512 E Washington St, Orlando, FL 32801, USA
Open: Daily from 10 am to 10 pm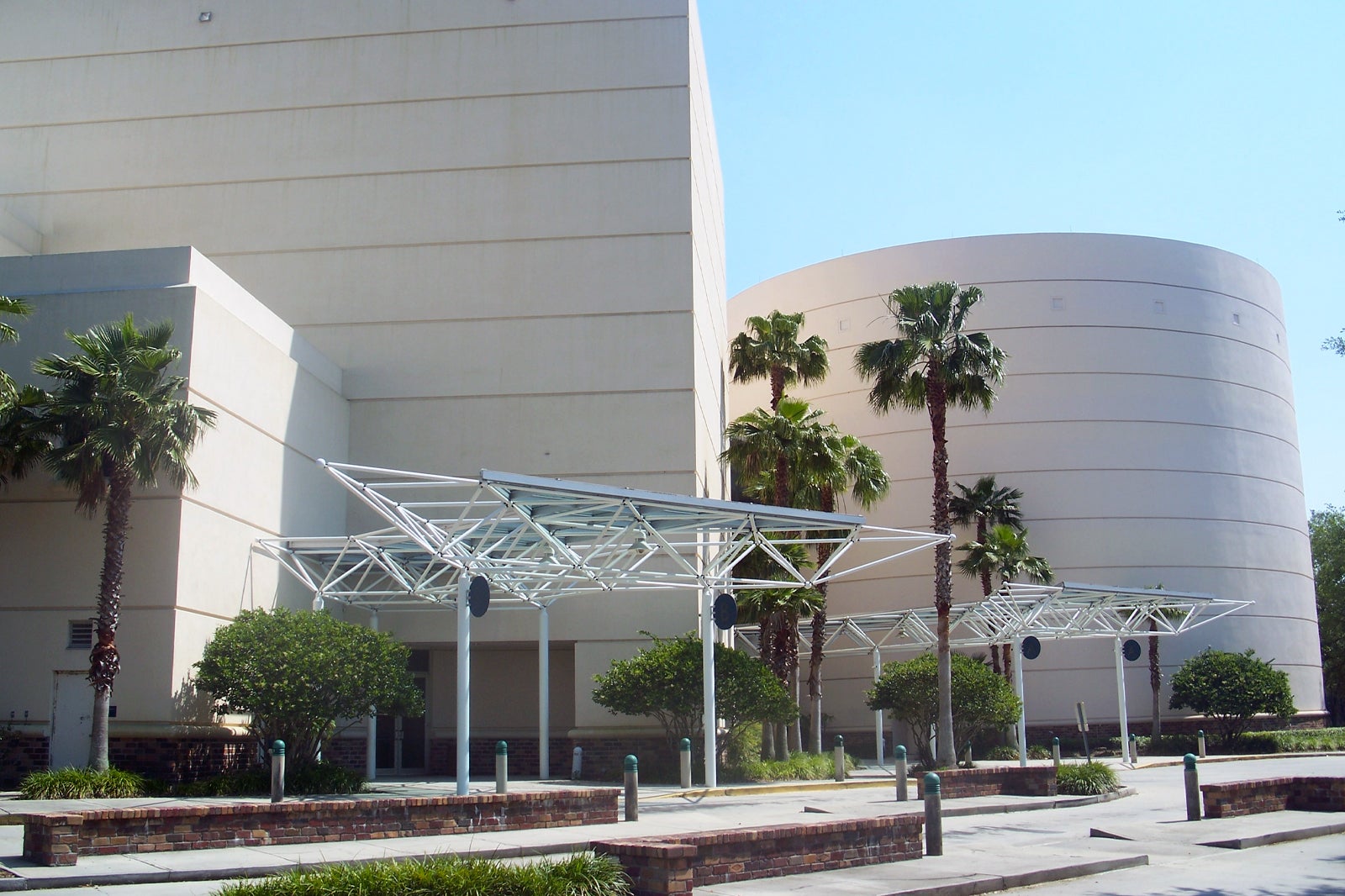 The range of exhibits is "designed to inspire curiosity and exploration" according to the Orlando Science Center themselves, while there's also a range of shows, presentations, and hands-on interactions throughout that aim to "bring the exhibits to life" – great for the whole family.
Highlights include Nature Works, a huge space on the ground floor that details much of the surrounding Central Florida wildlife and ecosystems. There's also KidsTown, a miniature town full of fun and interactive games. For the budding palaeontologists out there, DinoDigs is where you can uncover fossilised dinosaurs and inspect huge dinosaur eggs.
Read more
Location: 777 E Princeton St, Orlando, FL 32803, USA
Open: Thursday–Tuesday from 10 am to 5 pm
Phone: +1 407-514-2000
photo by Ebyabe (CC BY-SA 3.0) modified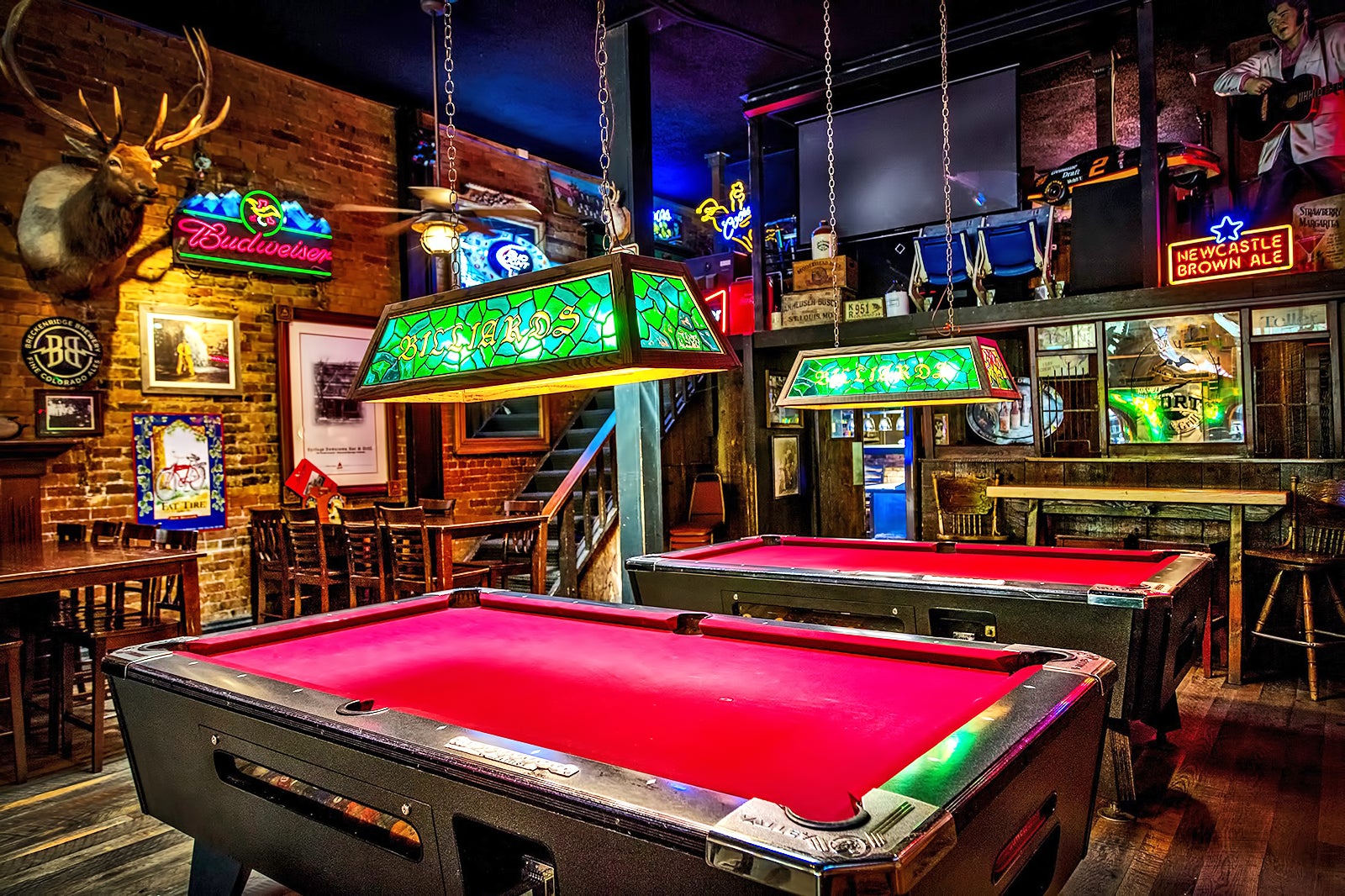 This hub of day and nighttime entertainment is one of the top places to have fun in Downtown Orlando. Home to shops, restaurants, and plenty of bars (that turn into full-on clubs after dark), you could easily start and finish your night without ever leaving Wall Street Plaza. The outdoor square gets packed-out for special events such as New Year's Eve, St. Patrick's Day, Halloween and a few local events such as RumFest, Florida Music Fest and City Skip Day. The road is also closed off to traffic every Friday and Saturday night from 9pm for their weekly 'Block Parties', with live DJs (and no cover charge).
Read more
Location: 25 Wall St, Orlando, FL 32801, USA
Phone: +1 407-849-0471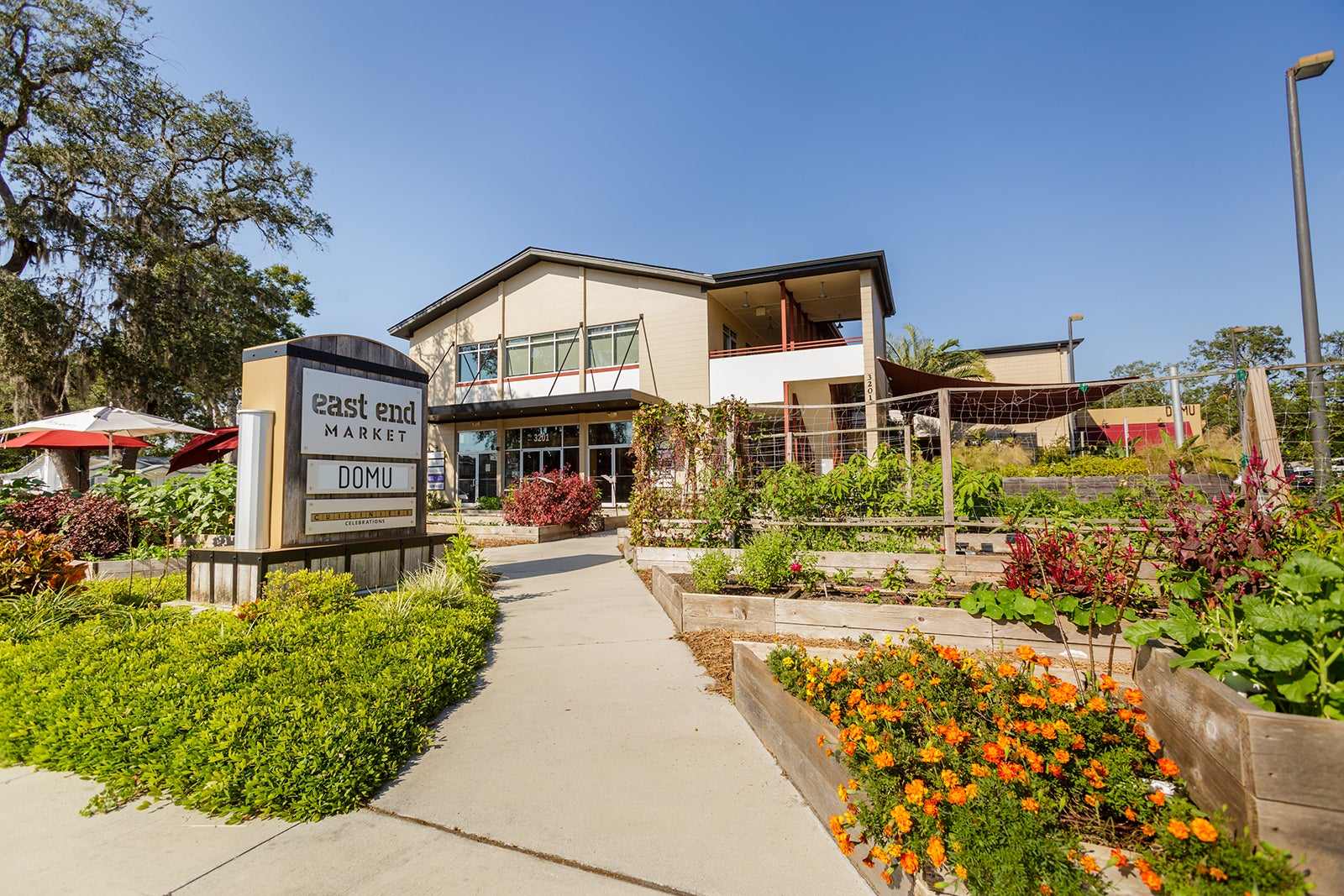 East End Market is a 2-storey market-cum-arcade that aims to showcase the best of what Central Florida has to offer in terms of cooked food, art, and fresh produce. The market also features some world-class restaurants, a large event space, a live-cooking area and office space. Check their website for upcoming special events.
Location: 3201 Corrine Dr, Orlando, FL 32803, USA
Open: Monday–Thursday from 8 am to 7 pm, Friday–Saturday from 8 am to 9 pm, Sundays from 11 am to 6 pm
Phone: +1 321-236-3316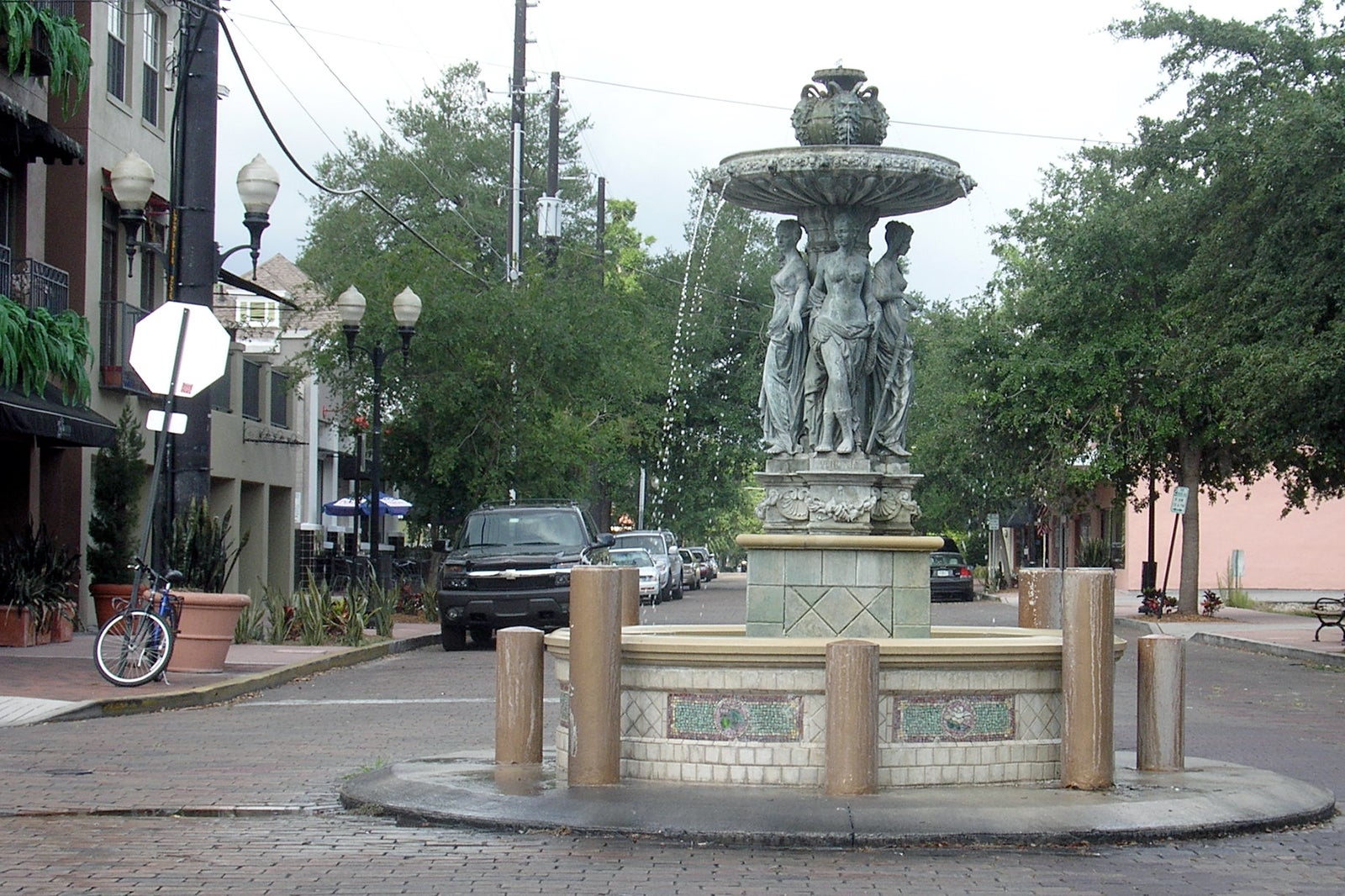 Just east of the central Lake Eola, you'll find this cool and quiet neighbourhood that really feels like you've escaped the city for an out-of-town suburb. But there's a difference with Thornton Park – the area has plenty in the way of hip cafés, cool galleries and a few bistros, all set around some ever-so-quaint old cobbled streets. Well worth a few hours to stretch your legs in Downtown Orlando.
Read more
Location: Orlando, Florida 32801, USA
photo by Josh Hallett (CC BY 2.0) modified
Downtown Orlando really is the place to come if you want a real party in the city, away from the more family friendly entertainment around Disney World and Universal. For relentless dance music, check out Vain club near Lake Eola Park, or venture into the world of lasers, lights and shiny surfaces in the highly-rated Tier club nearby. The Beacham provides a huge space set in a converted old warehouse, proves to be a popular one-off event venue – as well as throwing the occasional themed party – while Parliament House is the best place to check out Orlando's thriving LGBT scene.
This is where you'll find the largest collection of art in the whole of Orlando. Located on the corner of East Pine Street – walking distance from both Lake Eola and Church Street – the multi-storey building is home to both locally produced art and international pieces, classic and contemporary. Entrance is free.
Location: 39 S Magnolia Ave, Orlando, FL 32801, USA
Open: Tuesday–Saturday from 11 am to 6 pm (closed on Sundays and Mondays)
Phone: +1 407-648-7060
10
Country Club of Orlando
This vast expanse of greenery can be found surprisingly close to the city streets and high-rises of Downtown Orlando – so close, in fact, that you could probably walk here if you're staying in one of Downtown's many hotels (although a cab is still the preferred method of getting about). The club boasts a fantastic 18-hole golf course with plenty of top-notch onsite amenities such as a restaurant, bar, café, changing facilities and a member's-only club house.
Location: 1601 Country Club Dr, Orlando, FL 32804, USA
Phone: +1 407-849-0990