Andersonville in Chicago
Historic Swedish Enclave with a Vibrant Arts and Shopping Scene
Andersonville is a small community at the edge of Chicago, with historic architecture, stylish local shops, and a lively dining and bar scene to explore. First settled by immigrants from Sweden in the 1850s, this neighbourhood still brims with Scandinavian character. A must-see is Midsommarfest, an annual street festival celebrating the area's Swedish heritage. It's also – along with Chicago's Boystown neighbourhood – a haven for the city's LGBTQ+ residents, with an annual Pride celebration and many gay-friendly businesses proudly bearing the rainbow flag.
Andersonville is around 9 miles north of downtown Chicago. It's well worth making the trip to enjoy a day of browsing the vintage and boutique shops, sampling the neighbourhood's bakeries and craft brews, wandering past 19th-century heritage homes, and soaking up a bit of Swedish-American culture. With many of Andersonville's top shops and restaurants found on North Clark Street, it's an easy place to explore on foot.
Andersonville in Chicago - one of the highlights of 10 Best Places to Go Shopping in Chicago (Read all about Chicago here)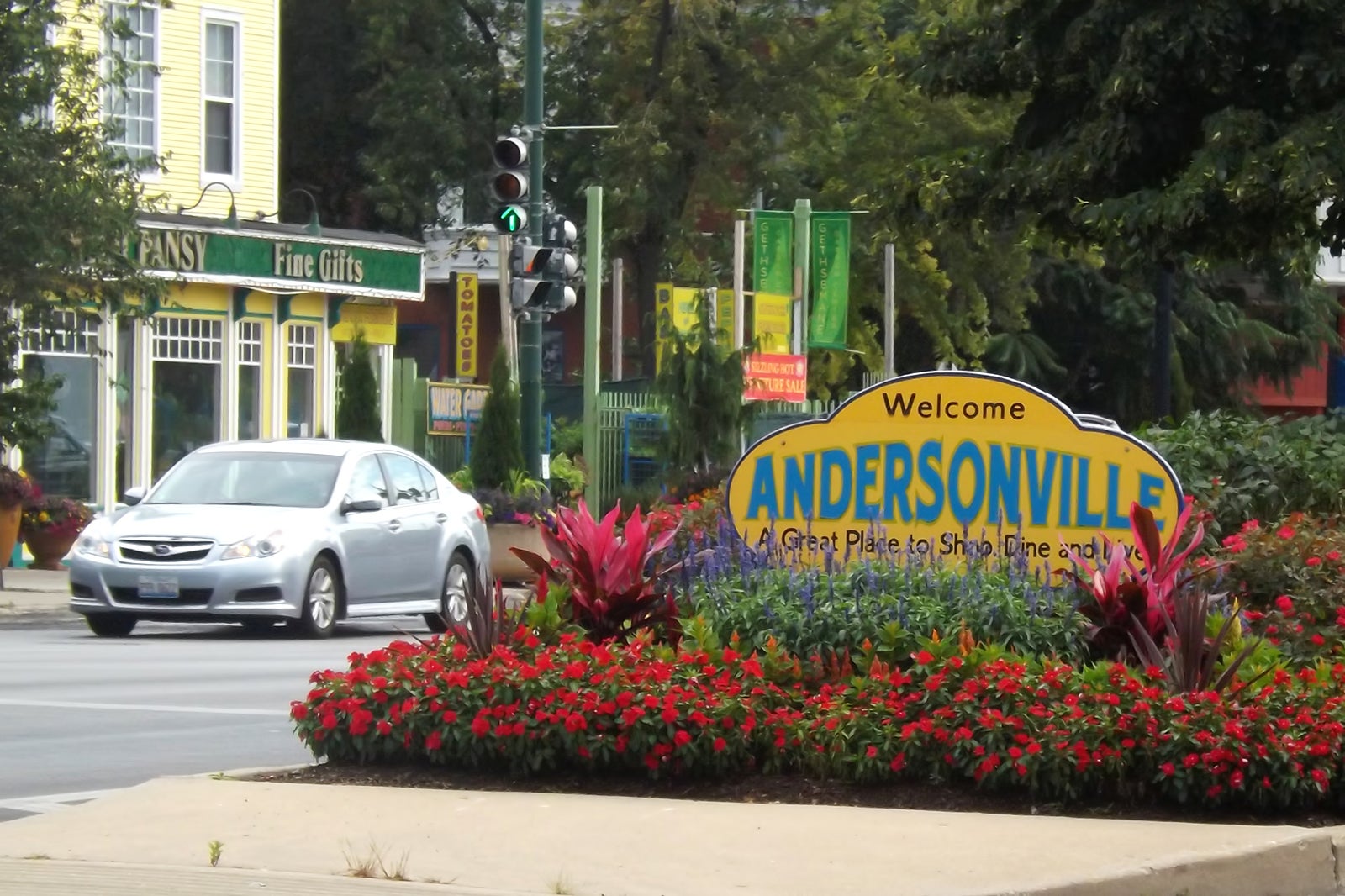 What are the highlights of Andersonville in Chicago?
Andersonville's appeal to visitors is made clear in the neighbourhood's welcome sign, which says "A Great Place to Dine, Shop and Live". You'll find plenty to eat and shop for along its main strip, North Clark Street, where cafes and stores occupy charming brick rowhouses. Set at the south end of the strip is the Swedish American Museum. It has a compelling collection of artwork and artefacts that'll help you gain some historical insight into the neighbourhood before setting out to stroll the streets.
Known for being blissfully free of bland brand-name shops, Andersonville is great for treasure hunters. Expect quirky antique shops, furniture stores, local clothing designers and independent book shops. Further north along the street are several cafes and restaurants, including local favourites as George's Ice Cream and Sweets and the Lost Larson bakery. Linger on after dark to enjoy cocktails at Marty's Martini Bar, craft beer at the popular Hopleaf gastropub, or discover some of the neighbourhood gay bars like Mary's Attic or The Call.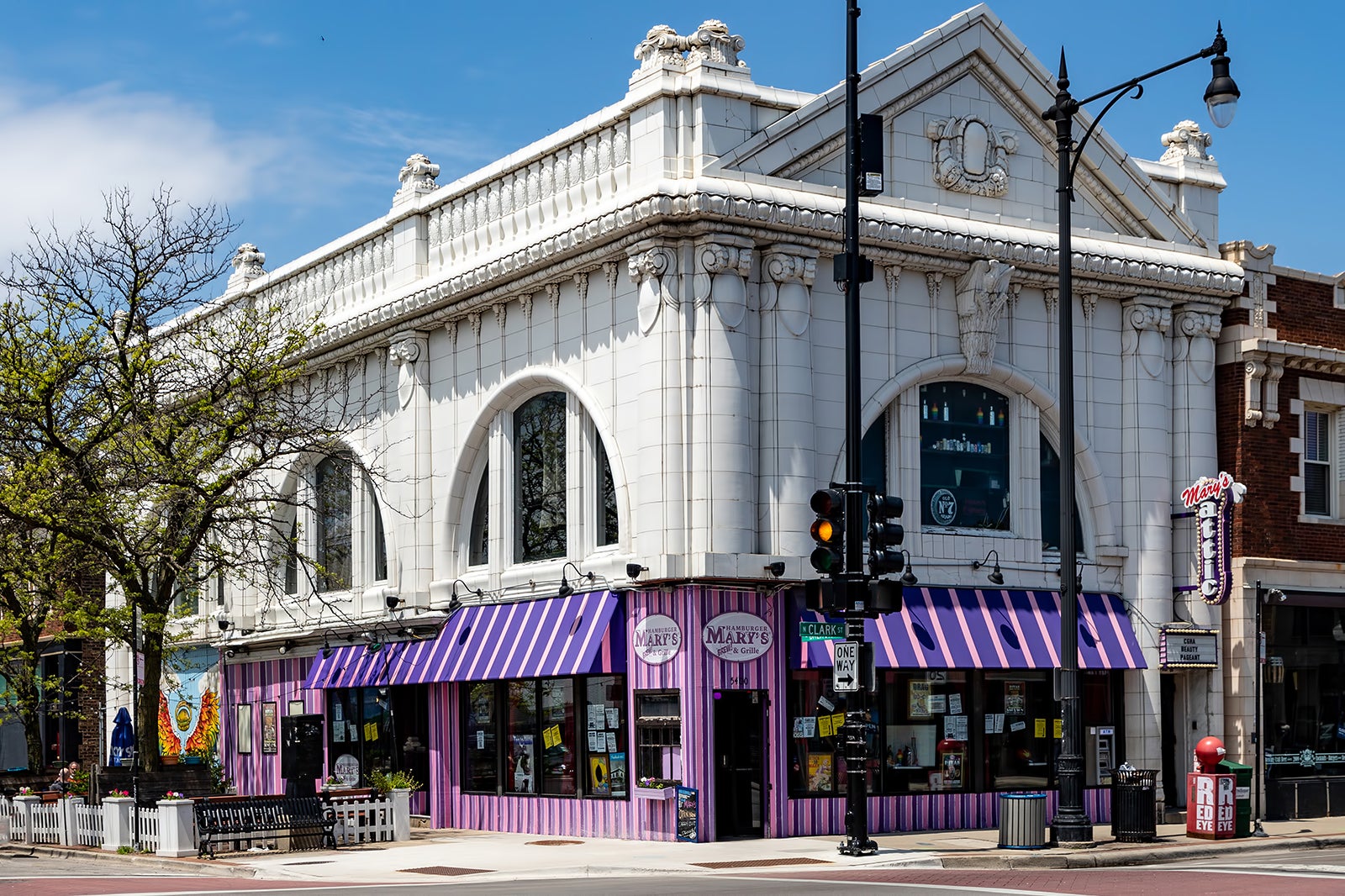 Where to shop in Andersonville?
Andersonville, with its variety of independent shops and restaurants, is a top spot to find unique items and food with local flair. Wander the neighbourhood streets to see colourful storefronts beckoning you to come in and buy some Swedish-style furnishings and home décor, retro clothing, handmade gifts, gourmet food and more.
Browse for antiques and vintage items at such shops as Brimfield, Mercantile M or Scout, each with their own quirks and ambience. Bibliophiles will enjoy delving into the shelves of Women & Children First, a bookstore with a feminist and child-friendly focus, the used bookstore Uncharted Books, and Heirloom Books for rare books and art by local artists. Stop by the Swedish American Museum for Scandinavian-themed gifts or visit Andersonville Galleria with more than 90 shops featuring the works of local artists, gourmet treats, jewellery, clothing and more.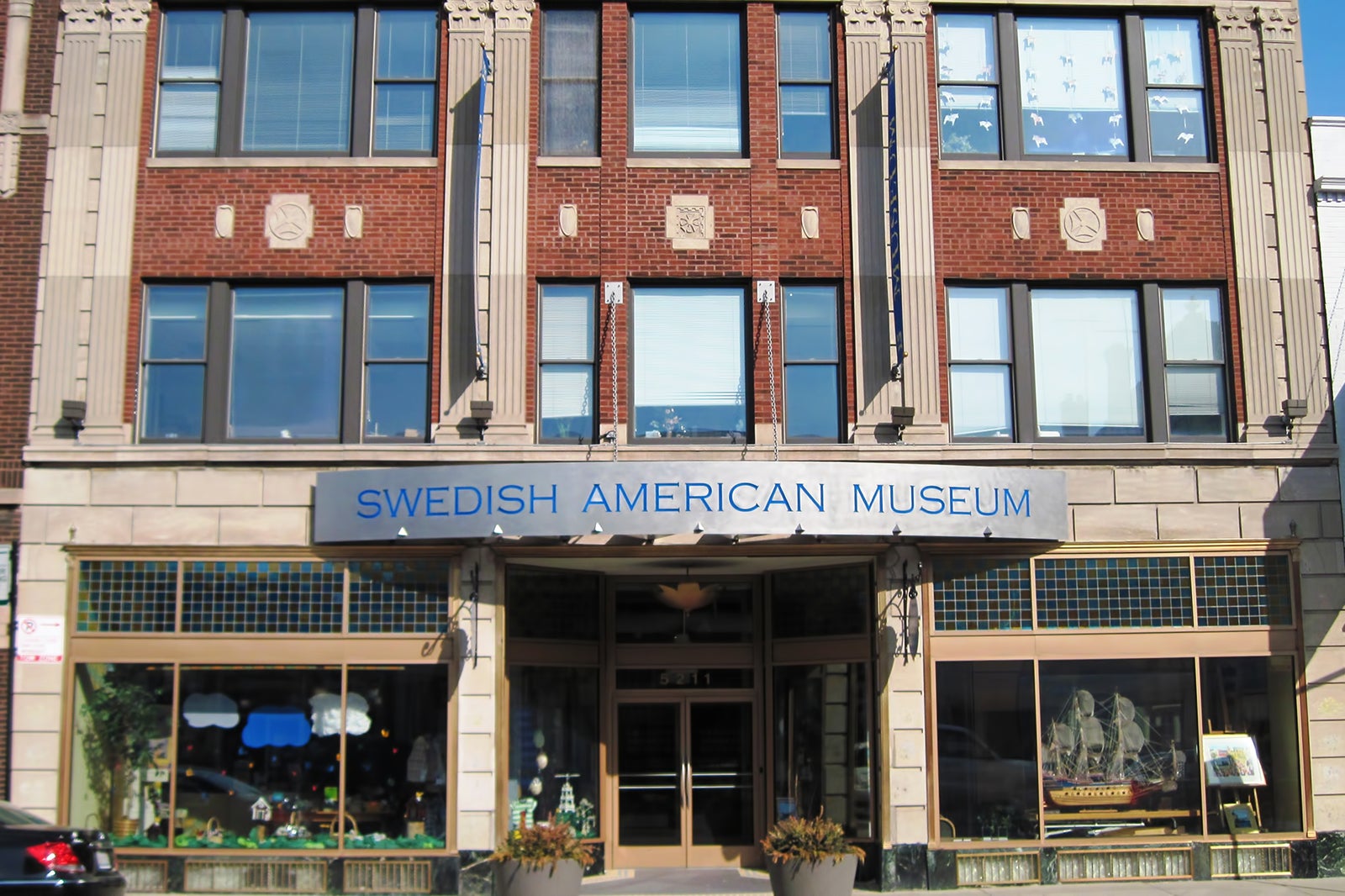 Good to know about Andersonville in Chicago
There are several ways to get to Andersonville from downtown Chicago. You could catch the Red Line train to either the Bryn Mawr or Berwyn stop. From there it's about a 15-minute walk or quick bus ride to North Clark Street. The train journey is about 45 minutes, while bus services between Andersonville and downtown take close to 1 hour. Taxis are readily available as well, which take around 20 minutes to get there from downtown.
If the weather's good and you're looking to get a little exercise on your trip to Andersonville, try using the city's Divvy shared bike service. Divvy has hundreds of bike stations around the city and in Andersonville, and you can buy a day pass for unlimited use (maximum 3 hours per ride). Stop by the Andersonville Chamber of Commerce office at 5217 N Clark Street to pick up a free neighbourhood guide for more tips on where to shop, eat and explore.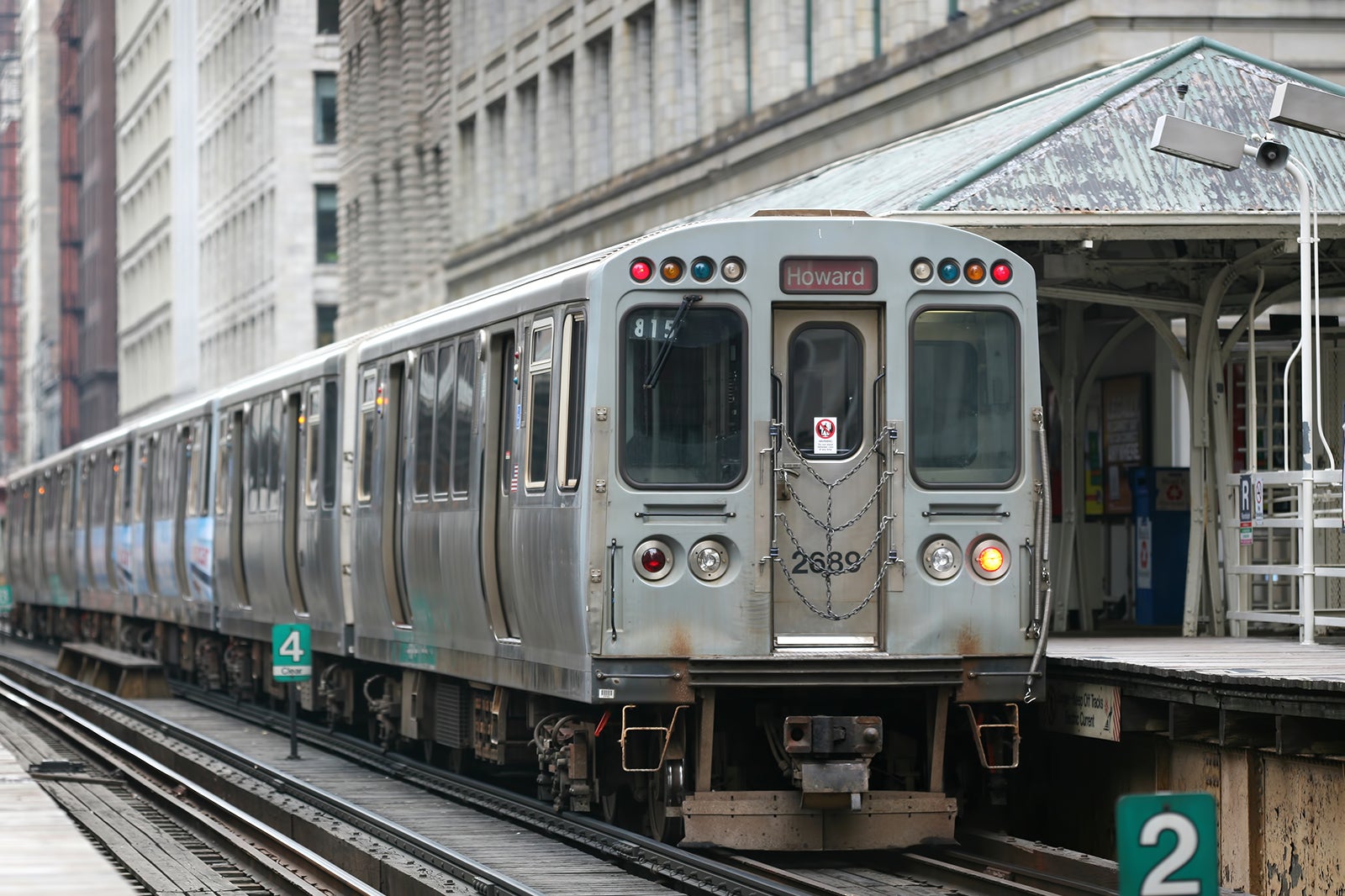 Andersonville in Chicago
Back to top