The Adler Planetarium was founded in 1930 and was the first of its kind in the Western Hemisphere. The planetarium's mission is to connect community and science as visitors explore the stars in the universe together.
The planetarium offers a variety of shows for space lovers in 3 theatres. You can explore how the moon has inspired man's imagination, wonder, and love of exploration in "Imagine the Moon." Children will enjoy "One World, One Sky: Big Bird's Adventure" as they explore the moon with Bird Bird, Elmo, and Hu Hu Zhu. There is something for everyone at the Adler Planetarium.
Adler Planetarium in Chicago - one of the highlights of 13 Things to Do with Your Family in Chicago and 10 Best Things to Do in Chicago (Read all about Chicago here)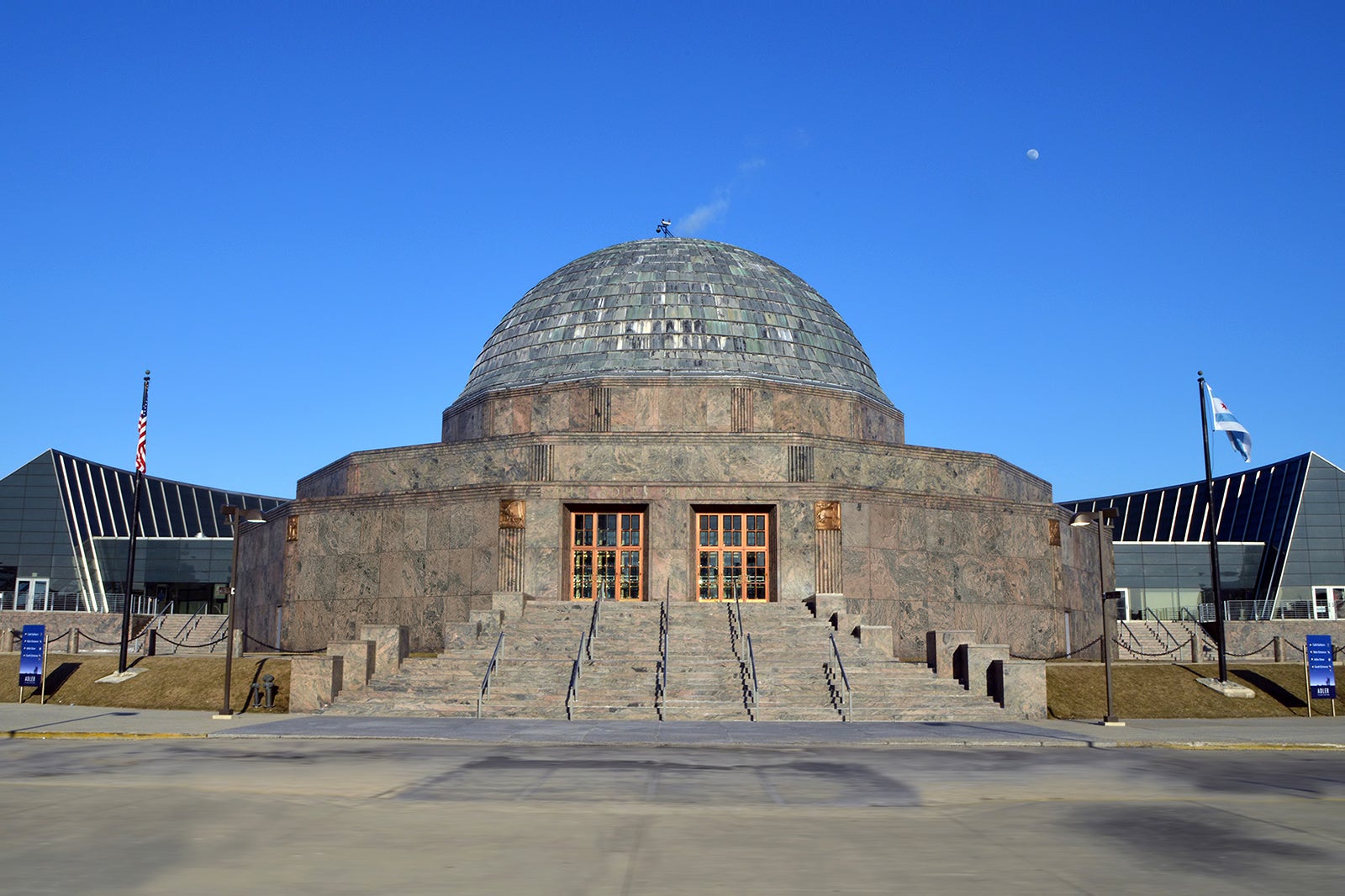 Highlights of the Adler Planetarium
The Adler Planetarium offers fascinating exhibits for visitors to explore. One of the most popular attractions is a guided tour of the Atwood Sphere, which allows visitors to experience what the Chicago night sky was like in 1913 before light pollution obscured many stars from today's human eye.
The Our Solar System exhibit gives you the opportunity to touch a moon rock, learn about the current Mars robotic exploration mission, and create your own crater with the museum's creator maker. Children ages 3-8 will have fun exploring the interactive Planet Explorers exhibit as they pretend to head off on their own mission in space!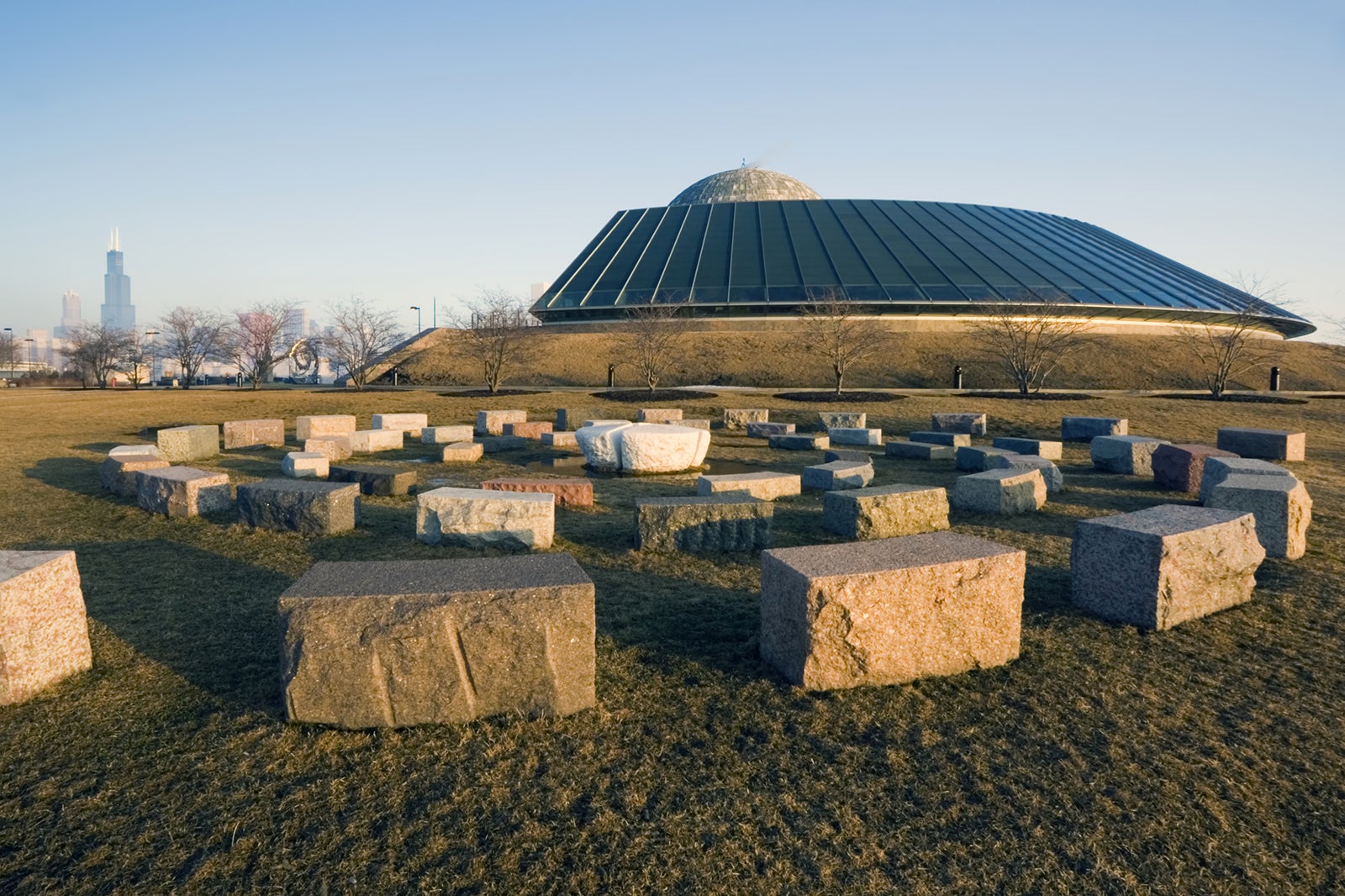 Good to know about the Adler Planetarium
The Adler Space Shop is open during planetarium hours and offers a variety of souvenir options for visitors. Adler apparel, educational toys, space books, games, and videos are just some of the items for purchase at the store. Proceeds from your purchase support STEAM education and scientific research throughout the Midwest.
The Adler Planetarium is also home to the Cosmic Cafe. After a morning of exploring exhibits, stop by for lunch with the family with a view of the impressive Chicago skyline. The Cosmic Cafe offers salads, sandwiches, soups, desserts, and drinks to its customers. There is also a weekly menu of specials available.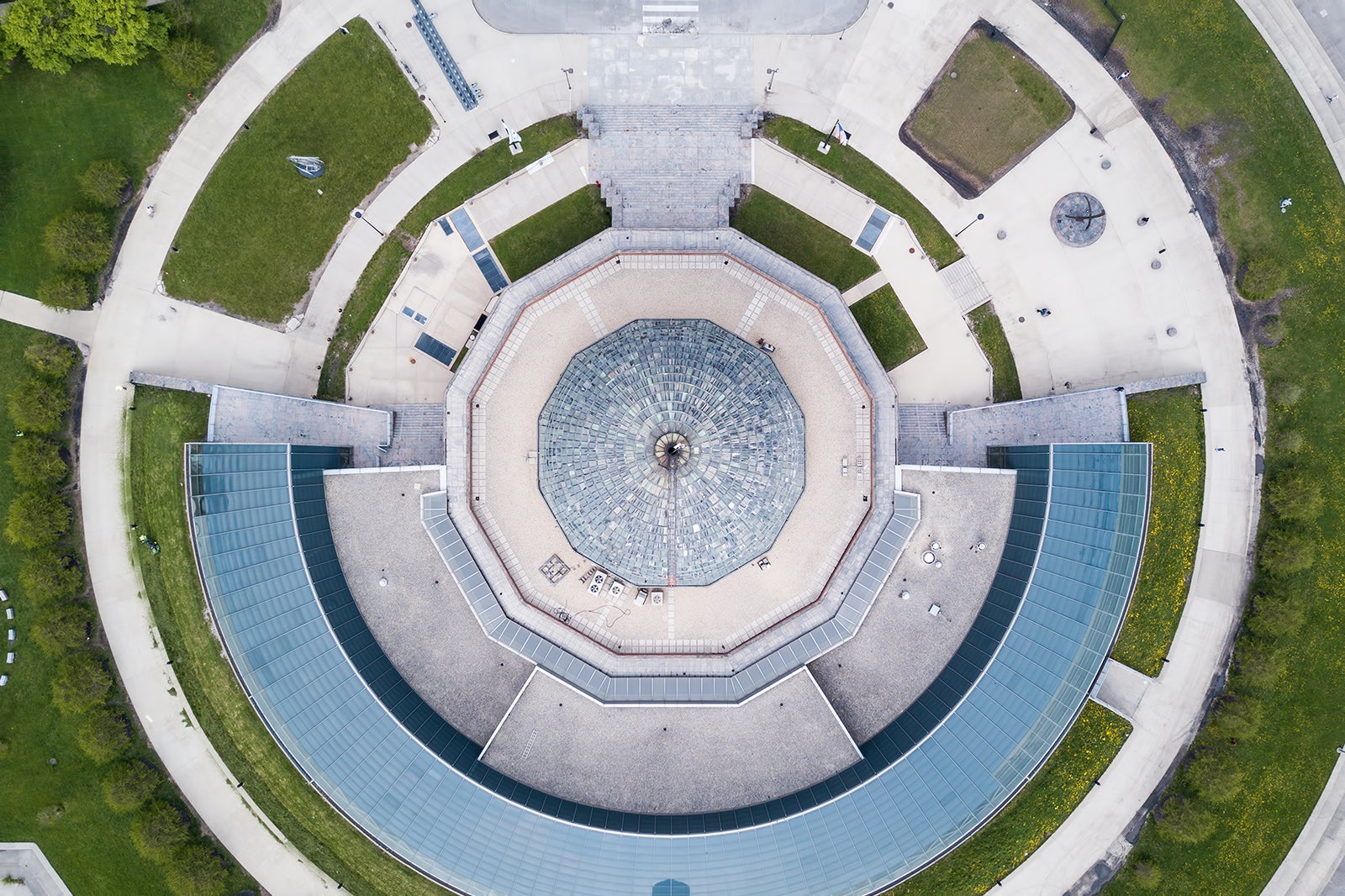 Adler Planetarium in Chicago
Location: 1300 S Lake Shore Dr, Chicago, IL 60605, USA
Phone: +1 312-922-7827
Back to top