360 Chicago is an iconic observation deck that offers scenic views of the city and its surroundings from 94 floors up. The observation deck offers views in every direction, letting you take in the stunning sights of Chicago and Lake Michigan.
Most people spend about 30 minutes to an hour here, but you can relax and take in the views for longer if you like. The whole family can find fun here with the impressive sights for kids and adults alike, but those who are afraid of heights may need a bit of encouragement.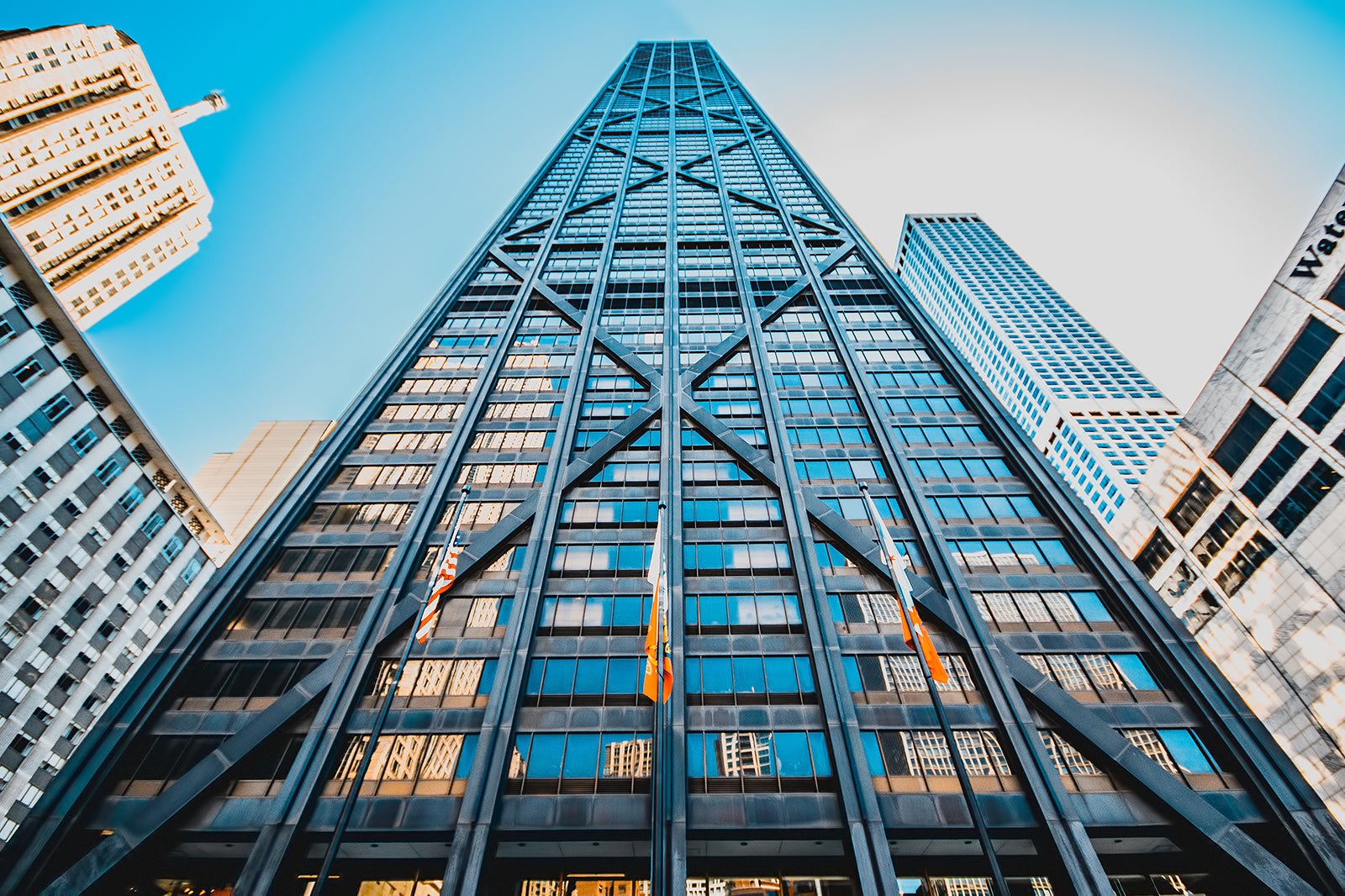 360 Chicago highlights
When you take in the 360 Chicago experience, you'll be able to see for miles from 1,000 feet above the city's Magnificent Mile. When you're on the observation deck, you can visit Bar 94 to get a speciality cocktail or a locally brewed beer.
In addition to the bar, you'll find a thrilling attraction on the observation deck called TILT. You'll stand in front of a window taller than you are and grab onto a vertical railing on each side. The platform will then tilt downward offering unique views of the city's iconic skyline.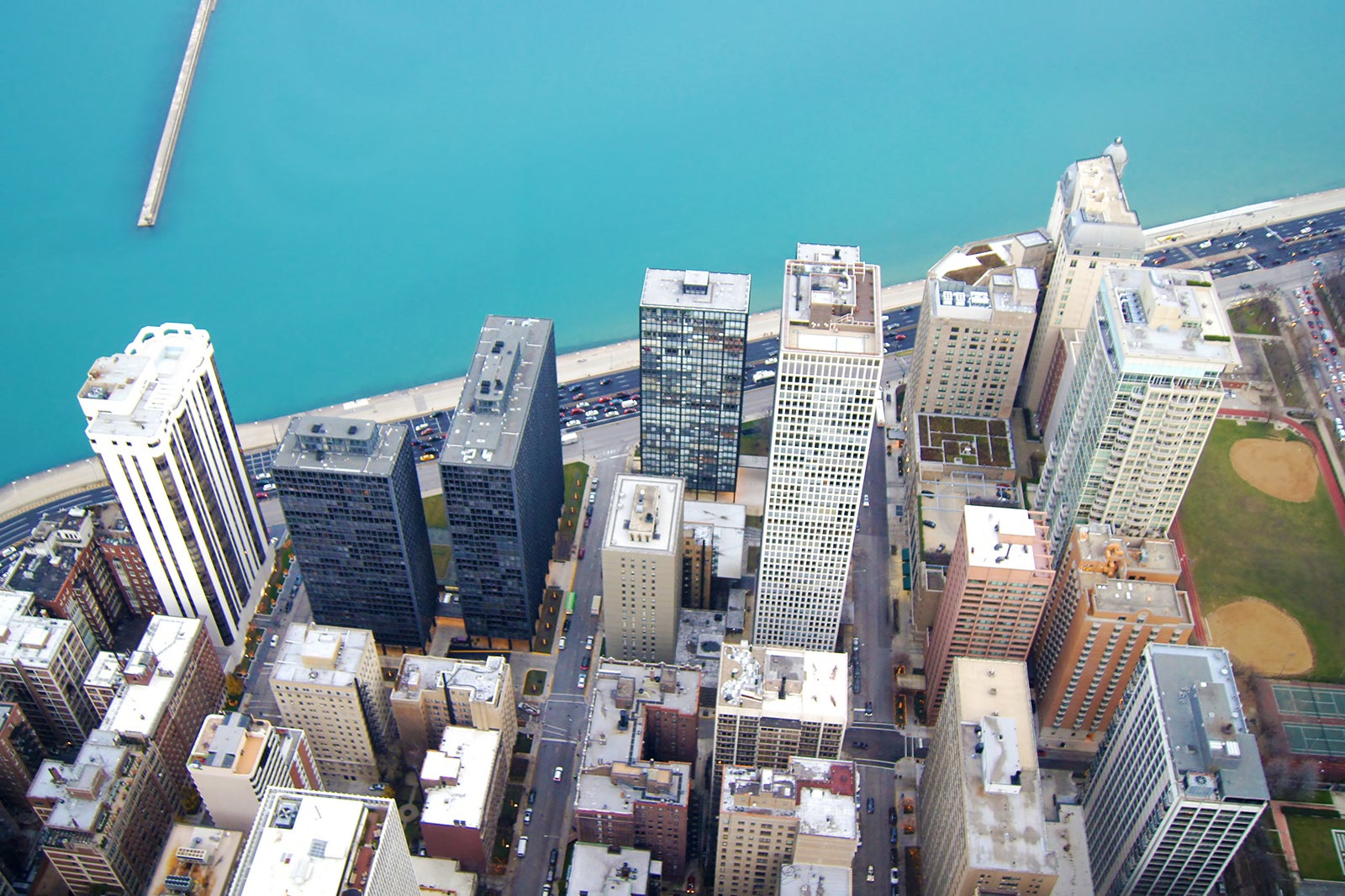 Good to know when visiting 360 Chicago
Before you visit the 360 Chicago observation deck, you'll need to purchase a ticket. Tickets are valid for up to a year after purchase, so you can buy them in advance if you like. You don't have to worry about a limited amount of tickets, and you're free to visit at any time during their open hours if you have a ticket.
Anyone is welcome to visit, with children under 3 not needing a ticket, but there are some limitations to the TILT ride. Guests must be at least 42 inches tall to ride. Additionally, TILT is not included with general admission.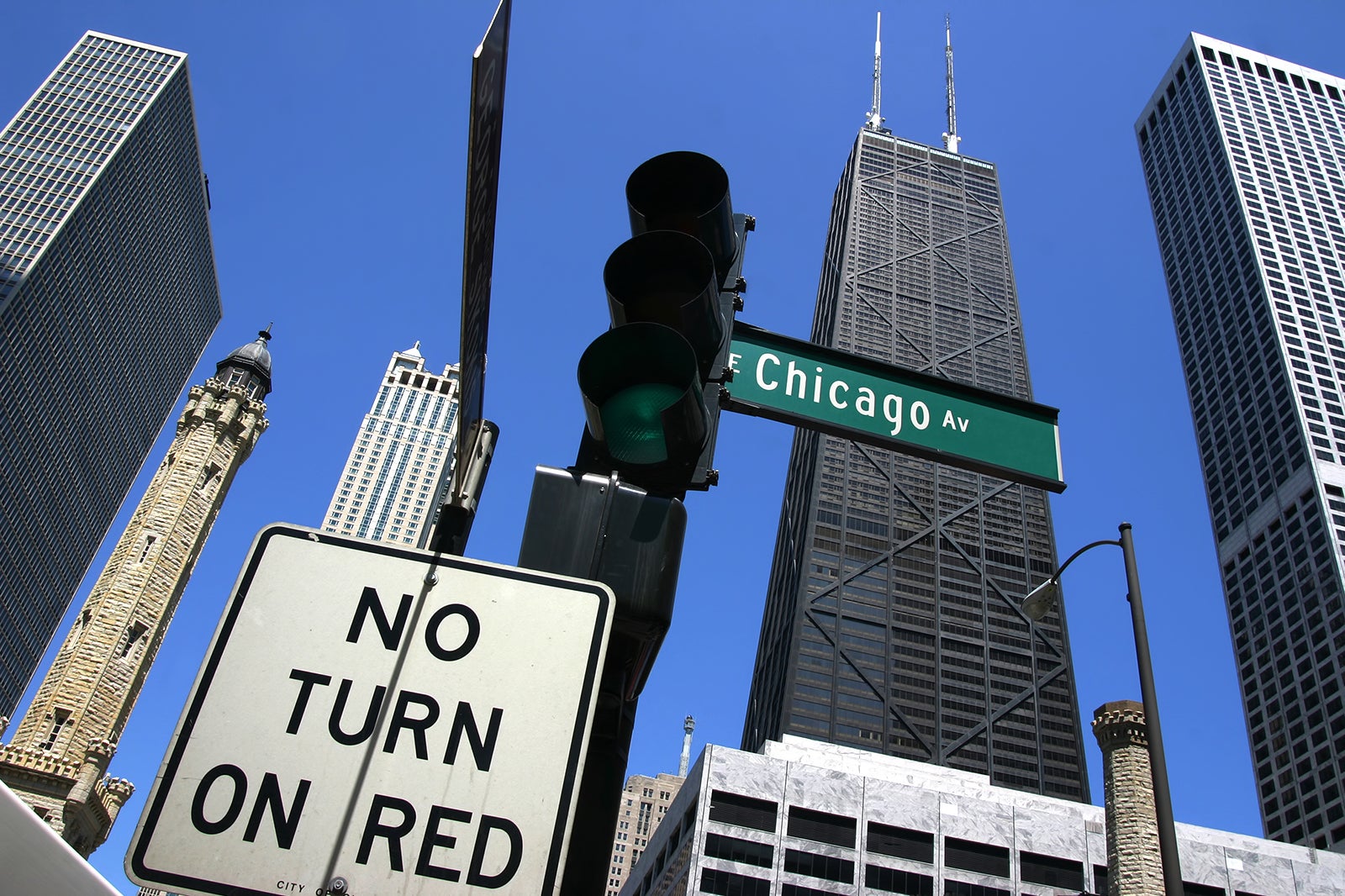 360 Chicago
Location: 875 N Michigan Ave 94th floor, Chicago, IL 60611, USA
Open: Friday–Monday from 9 am to 9 pm (closed Tuesday–Thursday)
Phone: +1 888-875-8439
Back to top