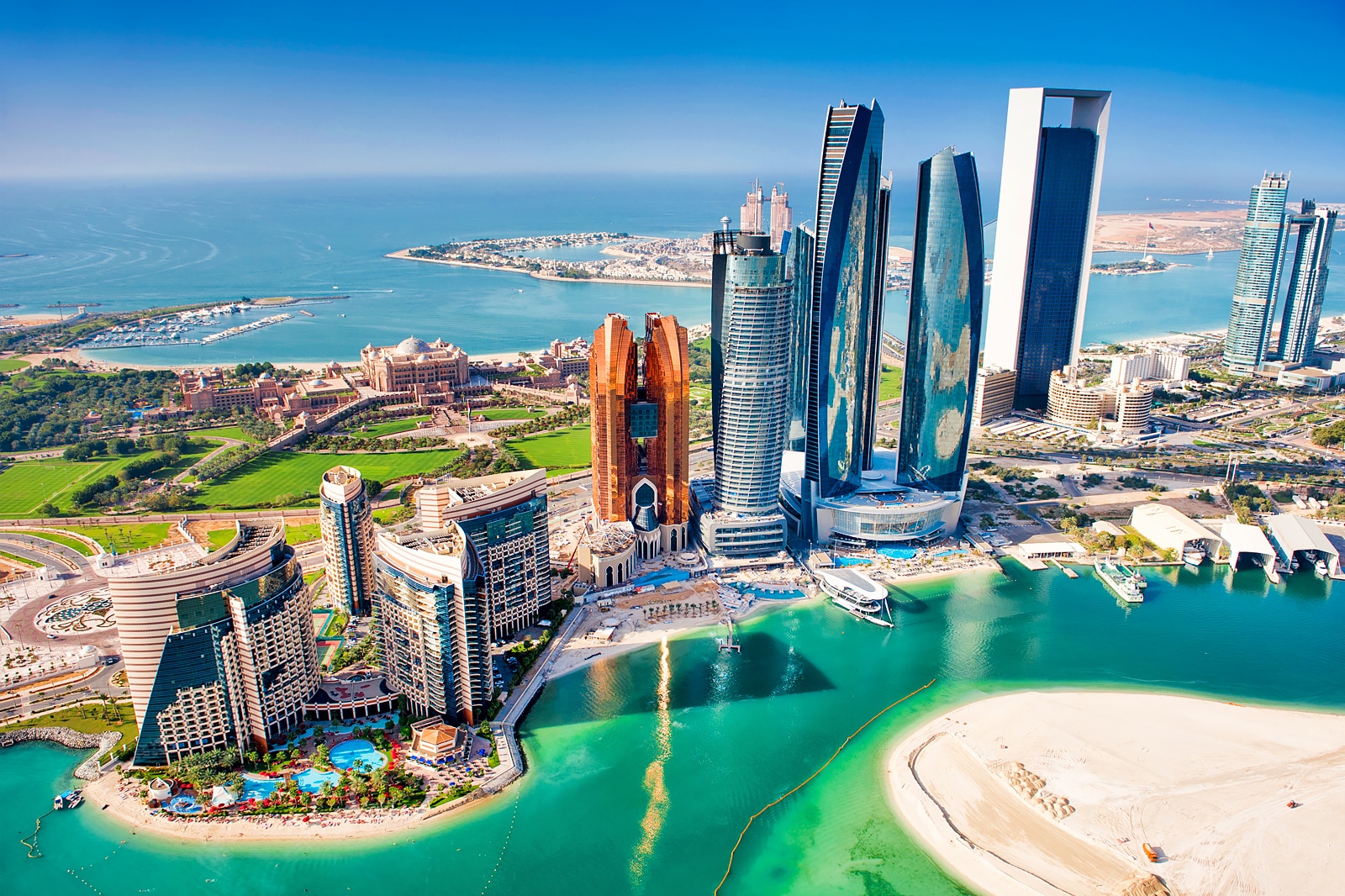 Abu Dhabi
What you need to know before you go
Abu Dhabi is the capital of the United Arab Emirates and a remarkable destination in the Middle East. Most of the city is scattered across a series of islands in the Arabian Gulf, just off the mainland. The main island is obviously the city's hub, where you can visit the Presidential Palace, Sheikh Zayed Grand Mosque and the Zayed Port.
One of the most famous islands in Abu Dhabi is Yas Island, which has a fun and family-friendly atmosphere. It's home to the city's F1 circuit, one of its biggest and best shopping malls, as well as plenty of waterparks and amusement parks. Saadiyat Island is a far more relaxed place that's known for its pristine beaches. Heading inland, you'll find historic oasis towns, military forts, and neolithic tombs across the desert sands of the Emirate of Abu Dhabi. Whether you're looking for cultural experiences, shopping sprees, a beach break, or a fun family escape, there's a part of Abu Dhabi that you'll love.
Where & what to eat in Abu Dhabi
10 Best Local Restaurants in Abu Dhabi

The best local restaurants in Abu Dhabi showcase the finest Emirati cuisine, culture and hospitality. Dining culture in the Emirates is focused around groups and families, so expect plenty of platters generous portions intended to be shared. By looking out for great local cuisine, you can enjoy some of the finest dining experiences available in Abu Dhabi without it costing...
Where to shop & what to buy in Abu Dhabi
10 Best Places to Go Shopping in Abu Dhabi

The best places to go shopping in Abu Dhabi are almost exclusively malls for the simple fact that the United Arab Emirates is an extremely hot country. People tend not to spend too much time away from the air conditioning if they can help it. If you're going to spend some time shopping, you'll naturally want to do it in...
Where to go & what to do at night in Abu Dhabi
10 Best Things to Do After Dinner in Abu Dhabi

The best things to do after dinner in Abu Dhabi often include the sorts of things you can do well before dinner, too. As the capital of a Middle Eastern nation, its approach to nightlife is somewhat different to that in western countries. The desert heat makes outdoor activities impractical during the day, so most major attractions remain open into...
Back to top