10 Best Places Locals Love to Go in Jeju Island
Locals' Guide to Must-Visit Sites in Jeju Island
Every corner of this Jeju Island is a treat for the eyes, with many famous attractions to choose from. Jeju has unrivalled scenery, tree-covered mountain slopes, beaches, waterfalls, lava caves, and neighbouring islands. Like trekking or taking a casual seaside stroll? Jeju has the Olle Trail, forest trails and recreational forests that are perfect to explore for visitors of all ages.
Family-friendly museums, galleries, science museums, theme parks, and folk parks are must-visit destinations on Jeju Island. With Jeju Island's many exciting options, plan ahead for the perfect schedule and comfortable accommodations. These are the places that locals love to visit for a fun day out.
Hallasan Mountain, the highest mountain in Korea at 1,950 metres above sea level, is a must-visit entry on your Jeju itinerary. See the mysterious Baeknokdam and the majestic Hallasan Mountain's unique 4-season beauty. Hallasan Mountain's trails connect Gwaneumsa Temple and Seongpanak to the top of Baeknokdam, and Yeongsil, Eorimok, and Donnaeko to Witseoreum and South Wall Junction. Each trail's topography has a different degree of difficulty and length so choose the one that matches your physical strength. Access to some sections may be restricted depending on the season and weather, so please check the visitor information on the National Park website when planning your visit.
Couples
Photo
Adventure
Single
Group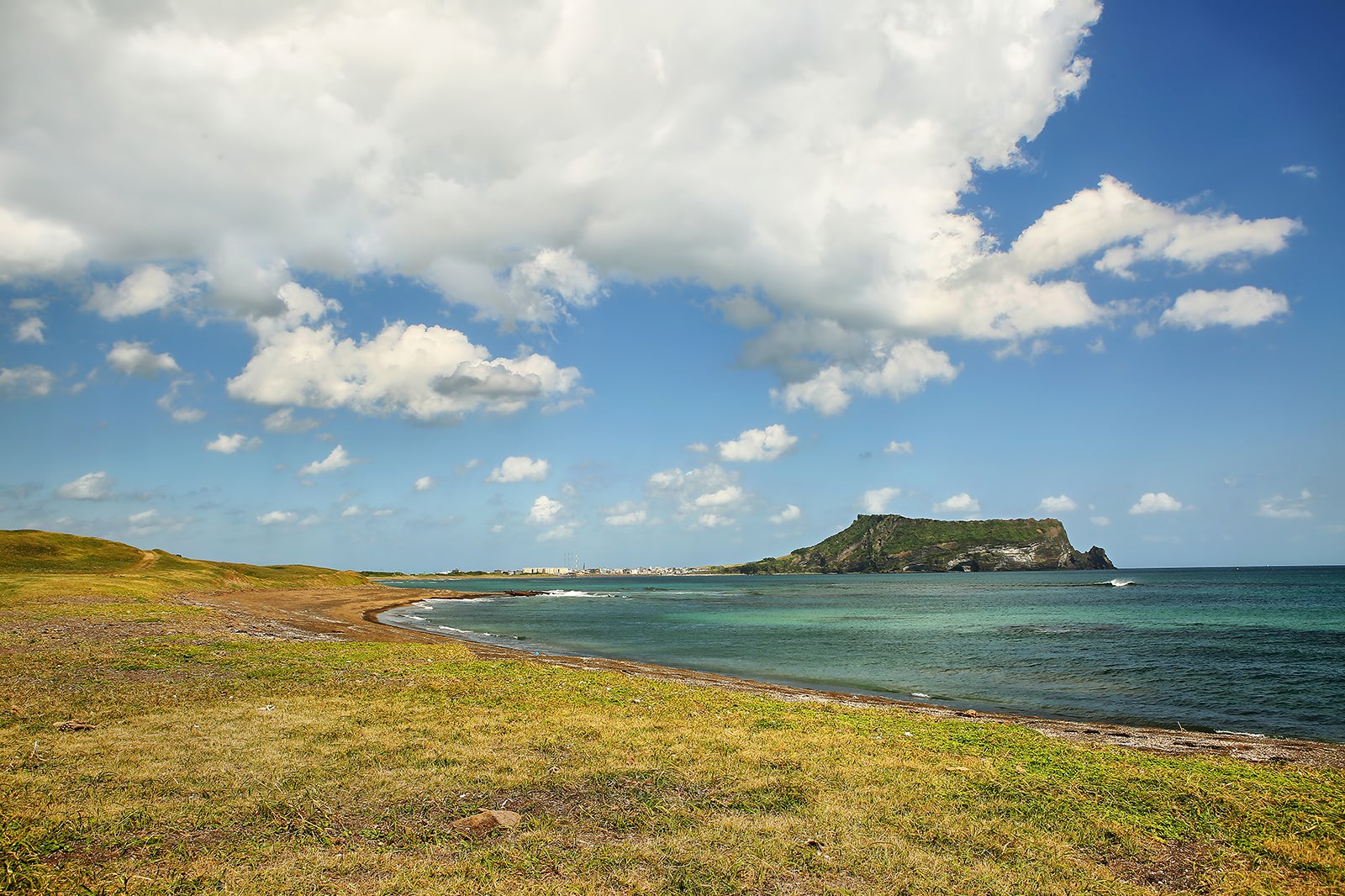 Seongsan Ilchulbong Peak is one of Jeju's iconic natural landscapes created by a volcanic eruption in the sea. Take a 30-minute walk to the top at 182 meters above sea level. As you crest the summit, the 600-metre-wide crater stretches out before you. Locals have named it 'Seongsan' because the edge of the crater looks like a castle wall and 'Ilchulbong' for the awe-inspiring views of sunrises. Every morning, the peak is crowded with tourists to see the sunrise. The green meadows at the entrance are a perfect backdrop for memorable photos followed by a leisurely stroll to take in the spectacular views of Udo Island and the vast blue sea.
Couples
Photo
Adventure
Single
Group
Seopjikoji offers a 2-km walk with stunning coastal views. Koji in the word 'Seopjikoji' means 'a piece of land protruding into the sea' in the Jeju dialect. Hike to the lighthouse on the hill at the end of Seopjikoji for a stunning view of the sea and the unique rock formations formed against Seongsan Ilchulbong.
Canola flowers in full bloom provide Seopjikoji visitors with a unique photo op that'll inspire a lifetime of Jeju Island memories. Seopjikoji is also the filming location for several Korean movies.
Couples
Photo
Adventure
Single
Group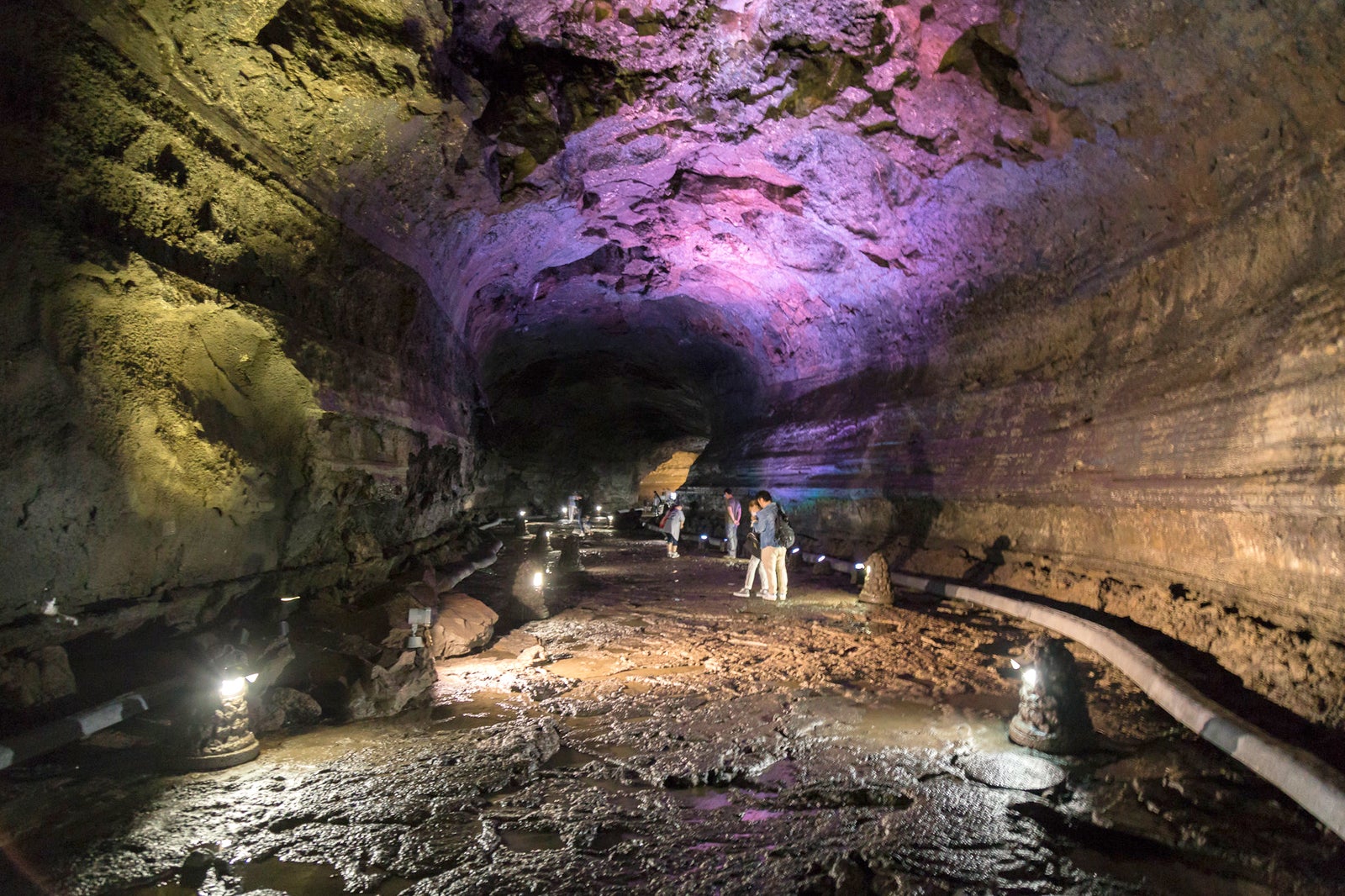 Manjanggul Cave, a UNESCO World Heritage site, spans an incredible 13,422 metres, making it is the world's longest lava tube system. Jeju Island, being a volcanic island, has many lava tubes. The cave interior's palace-like appearance contains soaring rock formations created by volcanic eruptions. A large piece of lava at the end of the open area adds to the cave's mystery.
Manjanggul Cave maintains a year-round temperature of between 11 to 21°C, making it a great place for families looking for a summer retreat. The round trip to the cave takes about one hour.
Location: 182, Manjanggul-gil, Gujwa-eup, Jeju-si, Jeju-do, South Korea
Open: Daily from 9am to 6pm (closed on the first Wednesday of every month)
Couples
History
Photo
Adventure
Unusual
Single
Group
photo by Laurie Nevay (CC BY-SA 2.0) modified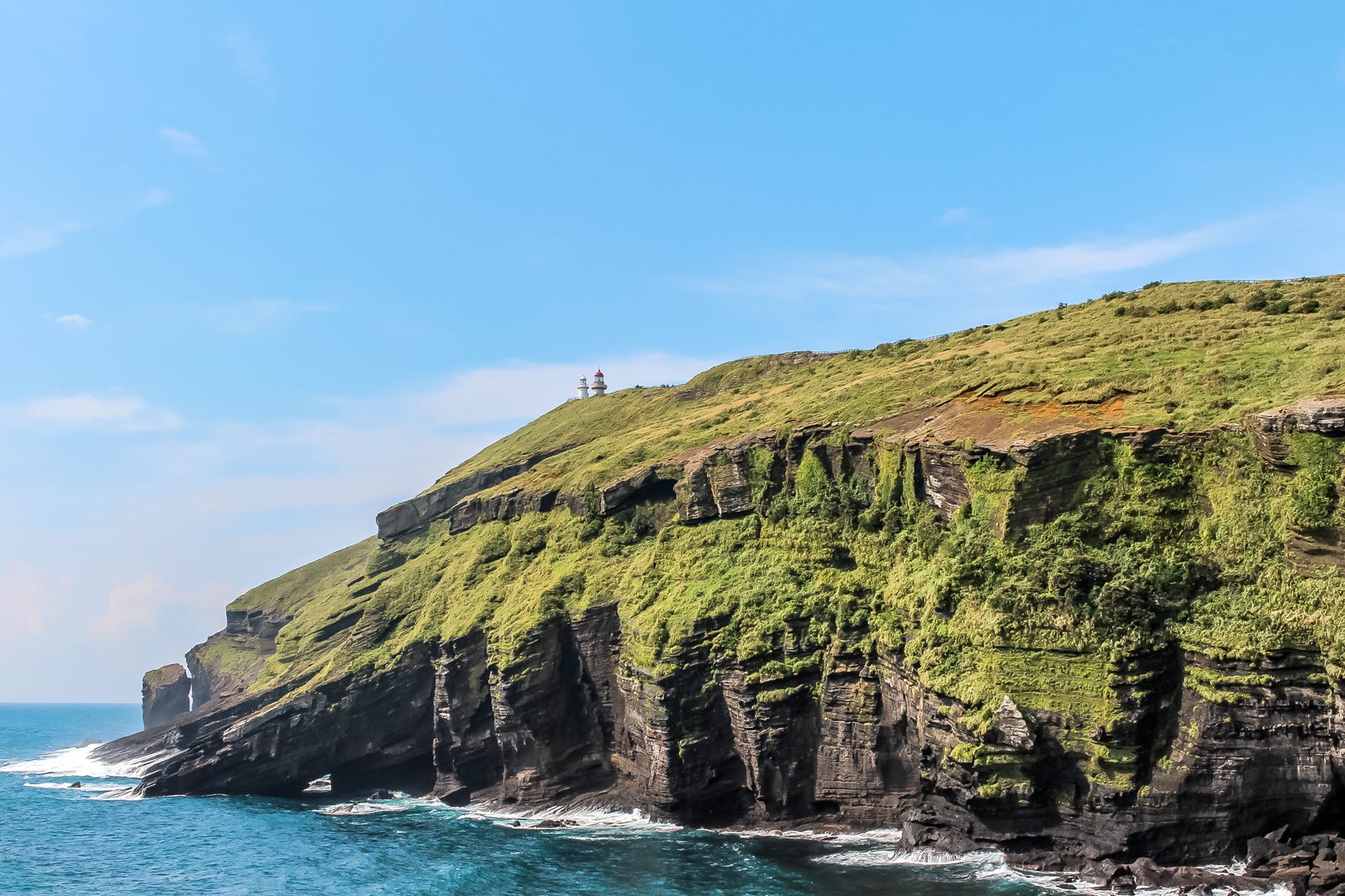 Udo is an island a short distance from Jeju island. It's located 15 minutes by boat from Seongsan Port. Like Jeju Island, Udo has unique lava structures and boasts a beautiful natural landscape called Udo Palgyoung. Canola flowers display beautiful blossoms in spring, and on relaxing summer nights, the lights of the fishing boats reflect off the ocean surface in exotic patterns.
Couples
Photo
Adventure
Single
Group
photo by Sohyeon Bak (CC BY-SA 3.0) modified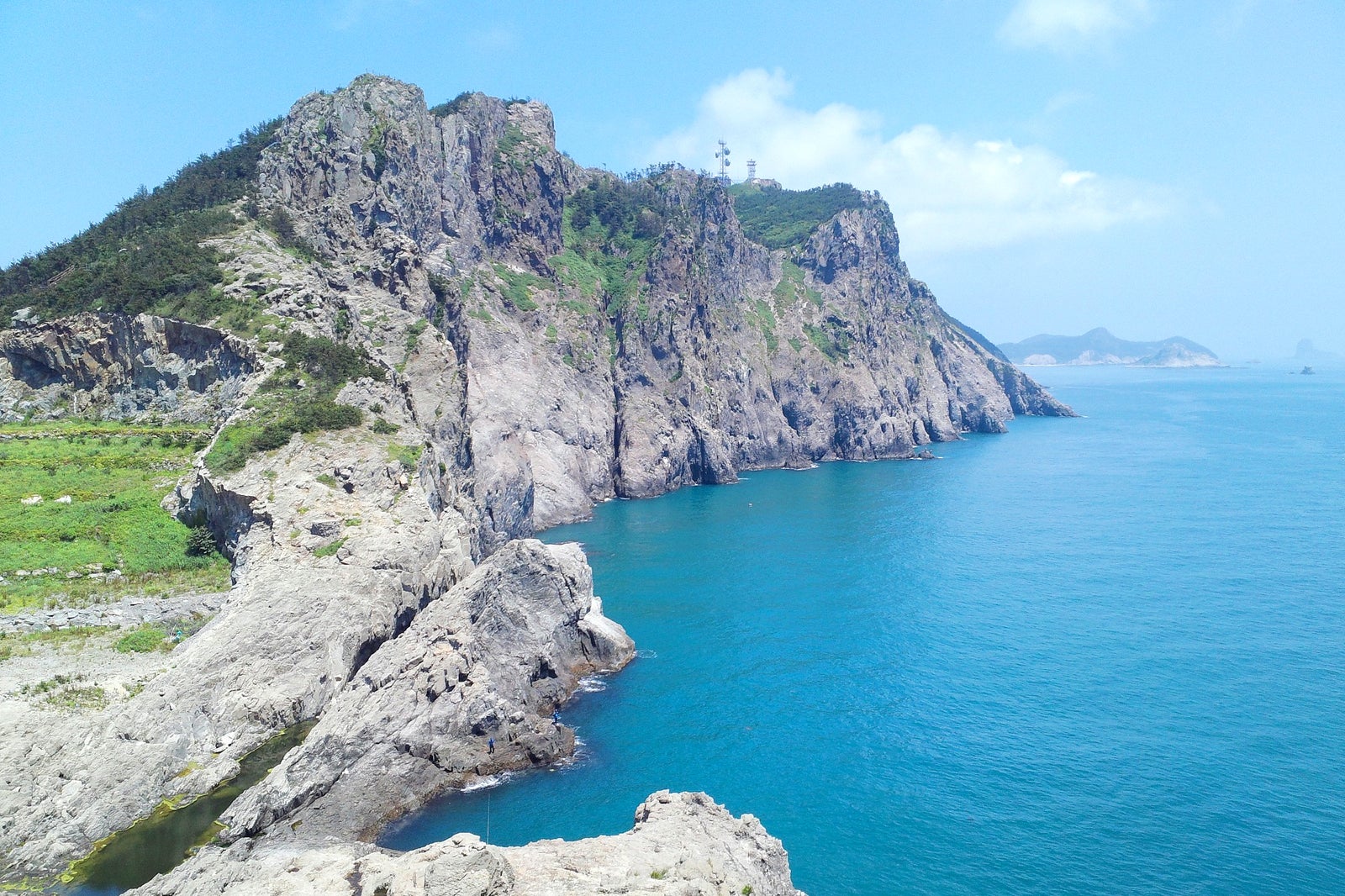 A 1-hour ferry ride north of Jeju Port will reach the Chujado Islands. There are 4 inhabited islands, including Sangchujado and Hachujado, and 38 smaller, uninhabited islands. Walk up to the lighthouse for a stunning view of the uniquely shaped islands and brilliantly blue sea.
Deep-sea fishing is a popular pastime on Chujado. In summer, red sea breams, rock sea breams, sea bass, and black sea breams attract anglers from all over. Trekking enthusiasts can also take the Olle 18-1 course. Don't miss the yellow corvina dish – the island's speciality – during your trip.
Couples
Photo
Adventure
Single
Group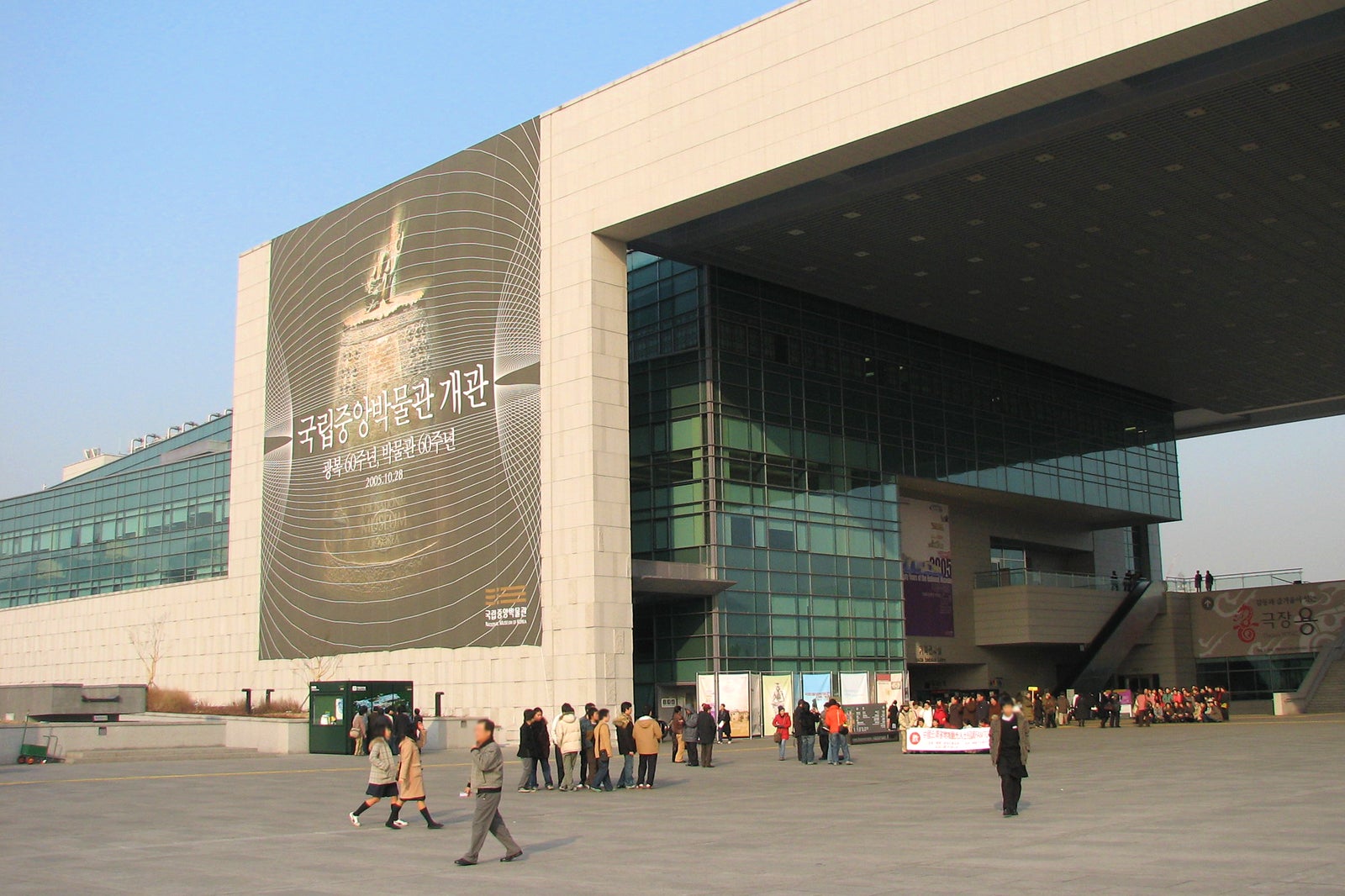 Jeju National Museum is a great choice of attraction if you are travelling to Jeju with children as families of all ages will relish their visit. Browse the exhibits and artefacts from Jeju's history and culture and try participating in various experience programmes to learn more about the wonders of Jeju Island. The slogan in the well-designed exhibition room says, "From Tamla to Jeju" to show the history of Jeju at a glance. The museum operates the Olle Experience Centre for Children and a host of educational programmes for families. Admission to the museum is free for all visitors.
Location: 17, Iljudong-ro, Jeju-si, Jeju-do, South Korea
Open: Tuesday–Sunday from 9am to 6pm (closed on Mondays)
Couples
Families
History
Photo
Budget
photo by sarahkim (CC BY-SA 2.0) modified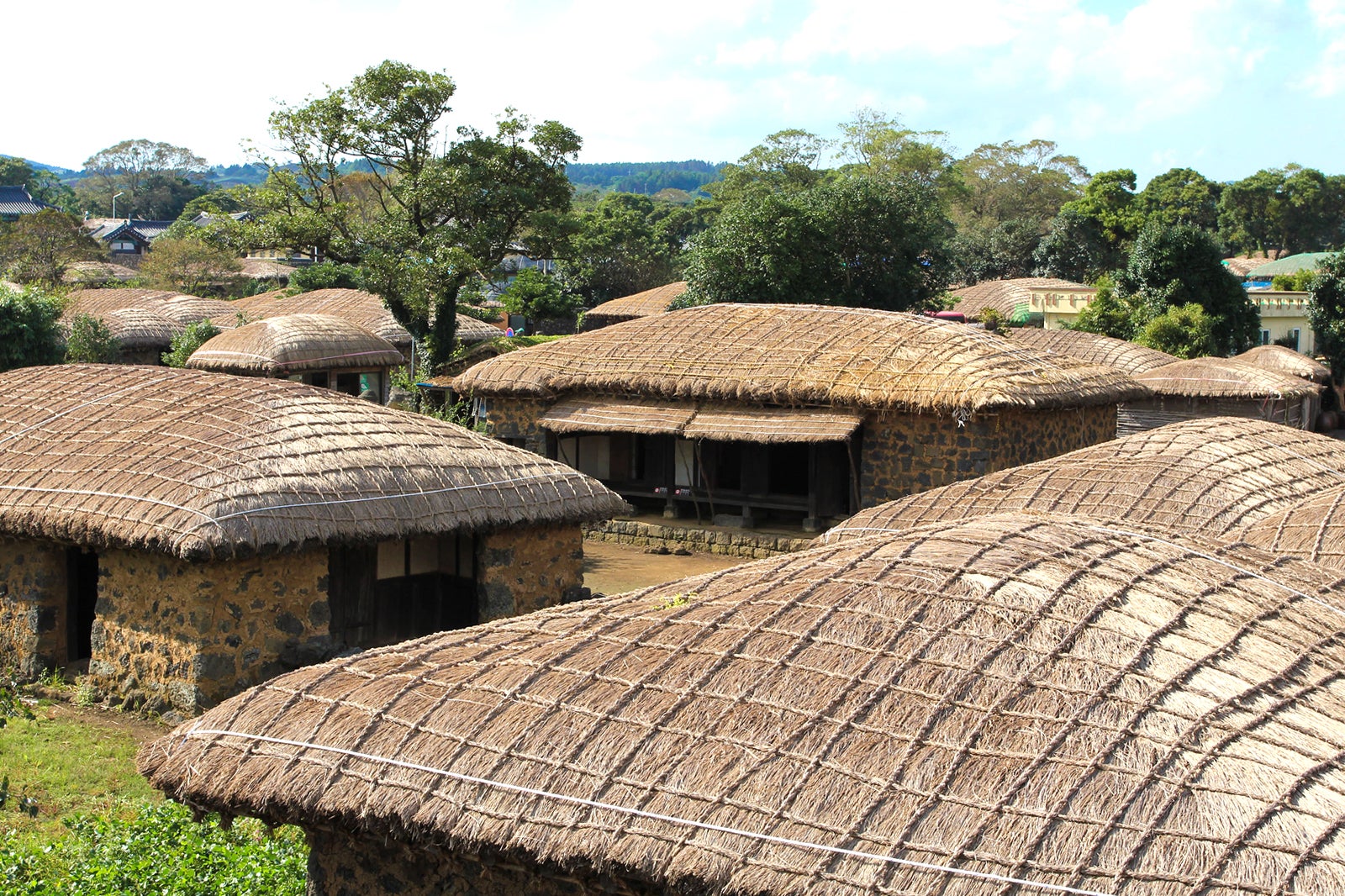 Visit Seongup Folk Village to learn more about Jeju's past. Seongeup Folk Village is the former administrative centre of Jeongui-hyeon, where the treasures of old towns such as a fortress, ancient historic government offices, guesthouses, Confucian schools, and traditional residential houses are well preserved.
Stroll through the village to see Jeju's residents living in traditional thatched houses and the island's unique toilets. You can also have a workshop on natural dyeing of cloth, preparing traditional food, and celebrating a unique Korean wedding – fun for the whole family.
Location: 19, Seongeupjeonguihyeon-ro, Pyoseon-myeon, Seogwipo-si, Jeju-do, South Korea
Couples
History
Photo
Adventure
Unusual
Group
Hueree Natural Park is located at the foot of Hallasan Mountain in Namwon-eup. Its name means 'a place for rest and love'. It hosts flower festivals every season: Japanese Apricot Flower Festival (February to March), Hydrangea Festival (April to July), Pink Muhly Festival (September to November), and Camellia Festival (November to January).
In addition to the festivals, the park runs various seasonal programmes for visitors with children such as horseback riding, animal feeding, scoria barefoot experience, traditional plays, tangerine experience, and loach catching. The performance of black pigs and geese is popular among all ages.
Location: 256, Sinryedong-ro, Seogwipo-si, Jeju-do, South Korea
Open: Daily from 9am to 6pm (last entry at 4.30pm)
Couples
History
Photo
Adventure
Single
Group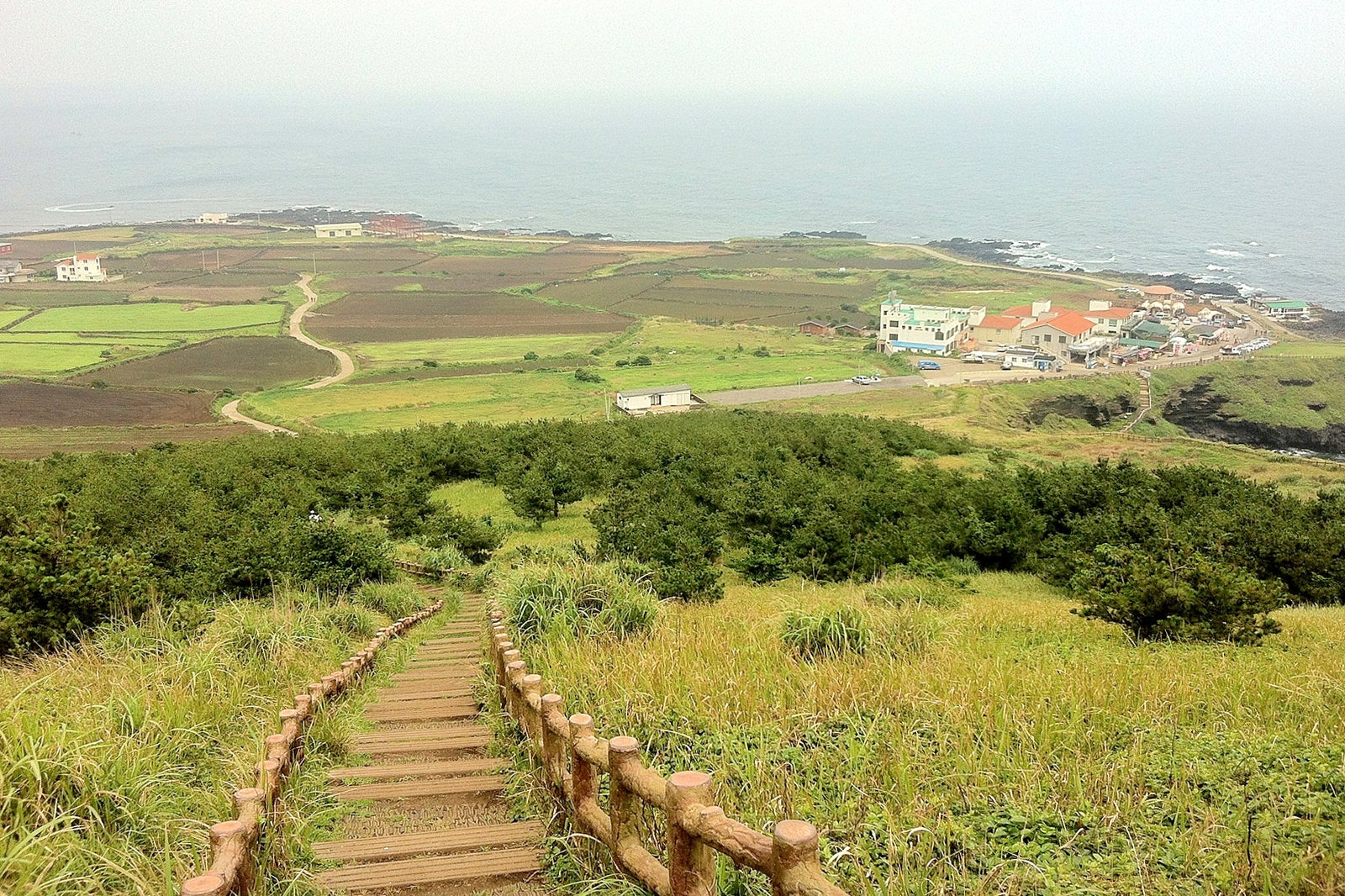 Jeju Olle trail course was selected and developed to provide a beautiful and easy country walk across Jeju Island. Olle means 'a narrow walkway from the gate of the house to the main road' in Jeju dialect. In 2007, the first route was opened, and a total of 26 routes covering 425 km have been developed, with more being added quite regularly.
Each route is around 15km or less, with an average travel time of 5 to 6 hours, with spur routes available on nearby islands. Trails have quaint cafés and restaurants for when it's time to take a break. It's fun to buy an Olle passport and get a stamp at the Olle Information Centre.
Couples
Families
Photo
Budget
Adventure
Group