Torgallmenningen in Bergen
Meeting Place and Shopping in the Heart of Bergen
Torgallmenningen is Bergen's mid-point, surrounded by the sights in Vågen, the city's shopping district and start of the university area at Nygårdshøyden.
In the old days, the wooden buildings in Bergen tended to burn down at regular intervals. This had two consequences: a need to build the city so that it was less exposed to fires, and an opportunity for drastic measures in urban planning. The solution was what is known as 'allmenninger', wide streets or squares between districts to prevent the spread of fires. There are several such allmenninger, but the largest and most central of them is Torgallmenningen. This is surrounded by a comprehensive collection of buildings designed in a Scandinavian neoclassical style, which is why it is also known as "Norway's best designed town square".
Torgallmenningen in Bergen - one of the highlights of 10 Best Things to Do in Bergen (Read all about Bergen here)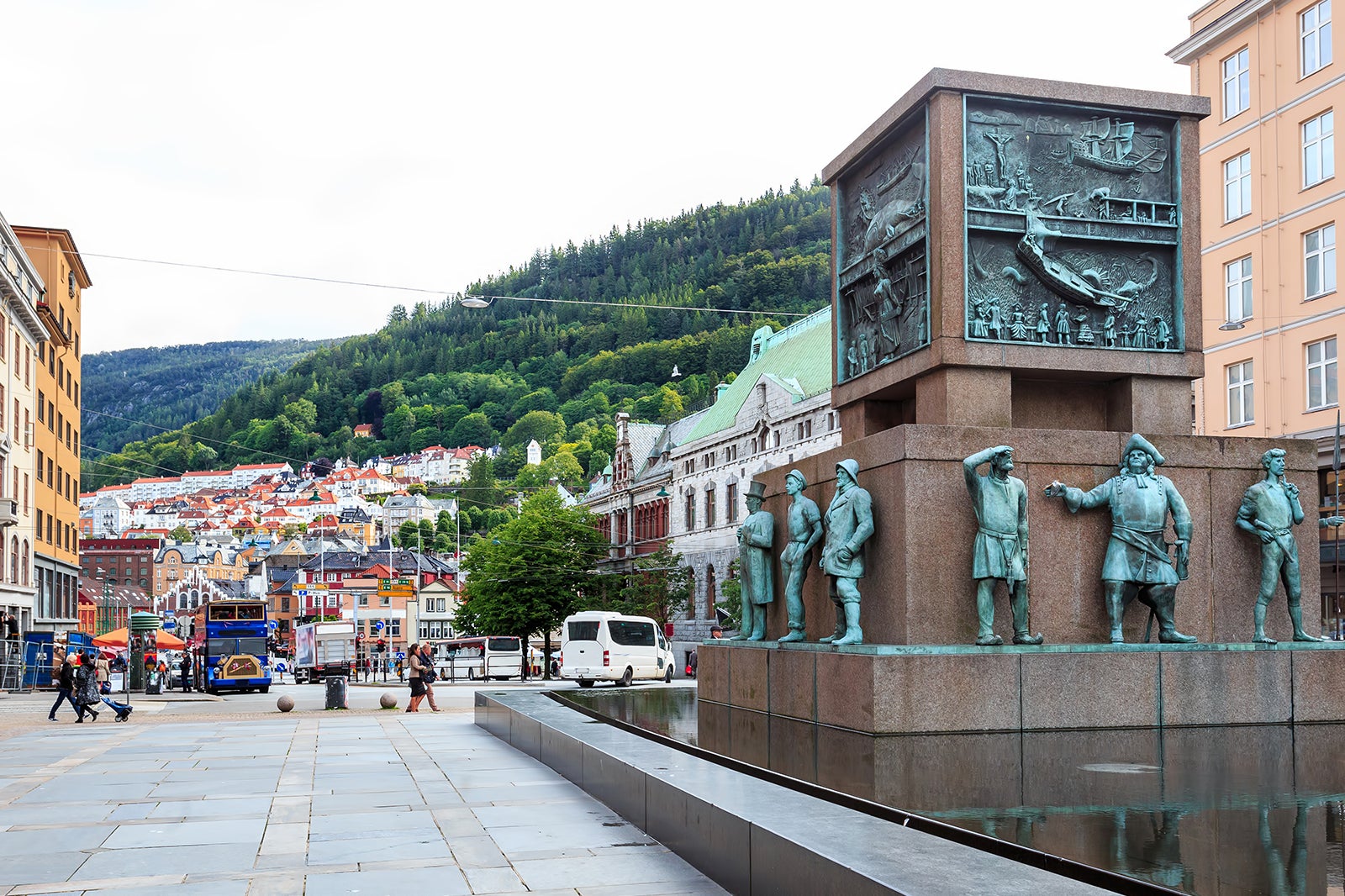 Highlights
It's almost impossible to move around the centre of Bergen without crossing Torgallmenningen at least once, which makes the square and surrounding side streets the most attractive spots for retail trade. The Galleriet shopping centre is located on one corner with other shopping centres just behind it, while the clothing stores dominate the rest of the premises. One advantage of Torgallmenningen is the glass roofs in front of the facades, which protect you from the constant rain. The artful pillars that hold up the roofs have been the subject of much debate in newspaper columns over the years. New steel columns and a new glass roof were put in place in 2020 and gave the square a fresh boost. One end is dominated by the Maritime Monument and its many statues depicting Norwegian sailors through the ages. It is surrounded by water and seating areas with a view of the square and down towards Torget.
Worth knowing about Torgallmenningen
"We'll meet by The Blue Stone" is a phrase often heard among Bergen residents, referring to the monument where Torgallmenningen and Ole Bulls Plass cross. In other words, this is the city's main meeting place, probably also because many of the bus lines and the light rail stop in the adjacent streets. Large public events take place either here or at Festplassen nearby, and during the Bergen Festival and the public holiday in the middle of summer, you can also enjoy free performances here by the Bergen Philharmonic Orchestra, among others.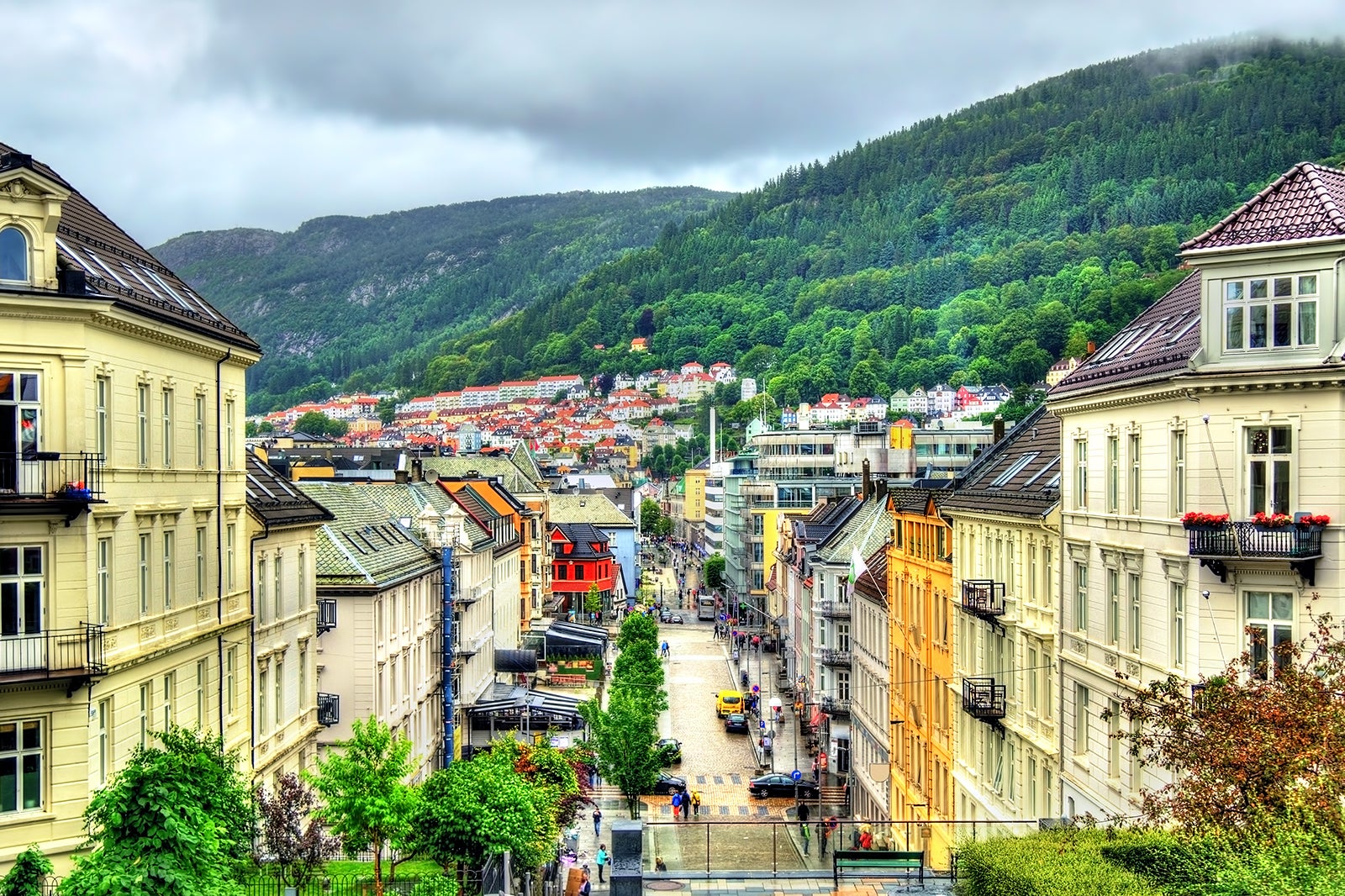 Torgallmenningen in Bergen
Location: Torgalmenningen, 5014 Bergen, Norge
Back to top