10 Things to Do in Trondheim on a Small Budget
What are the Cheap Things to Do in Trondheim?
Trondheim is full of fun things to do. In fact, there's so much on offer here, that it's easy to go a bit wild. It can sometimes be hard to put the many exciting activities in order of cost, which is particularly important when you are travelling with limited funds.
The attractions in this list are guaranteed to be budget-friendly, if not entirely free!
1
Rustkammeret
Go on an exciting journey through military history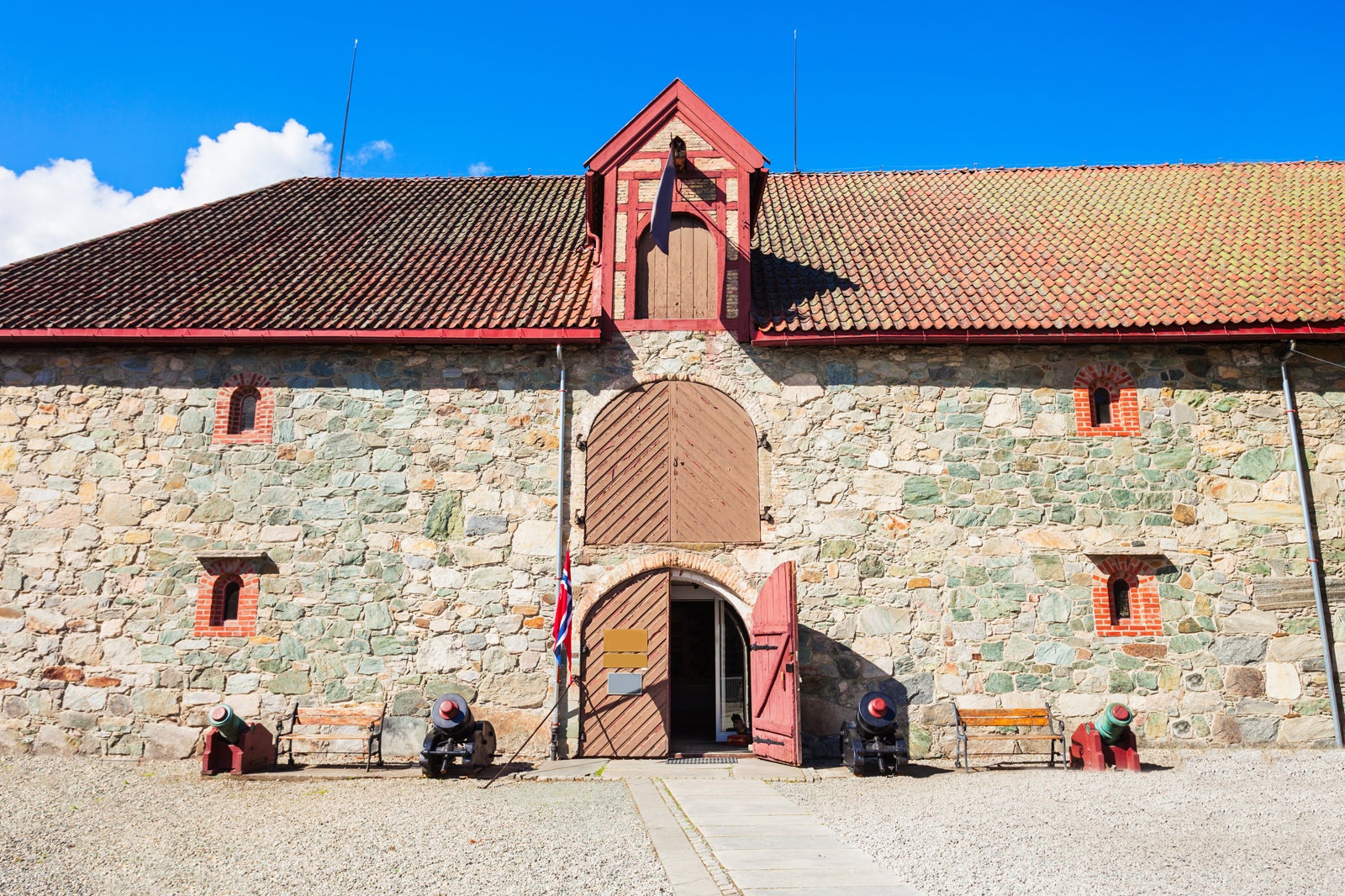 Dive into military history, with particular emphasis on the role Trondheim and the surrounding area have played in Norway's defence. Rustkammeret is located in Erkebispegården, just south of Nidaros Cathedral, and a short walk from most places in Midtbyen.
Here you can learn all about the history of the many fortifications that exist in Trøndelag and what roles they have played through the ages, as well as what kind of equipment soldiers used then and now. This museum is interesting for both the young and the old.
Location: Kongsgårdsgata 1D, 7013 Trondheim, Norway
Open:  
Phone: +47 400 22 611
2
The National Museum of Justice
Learn what we think is right and wrong - both in the past and present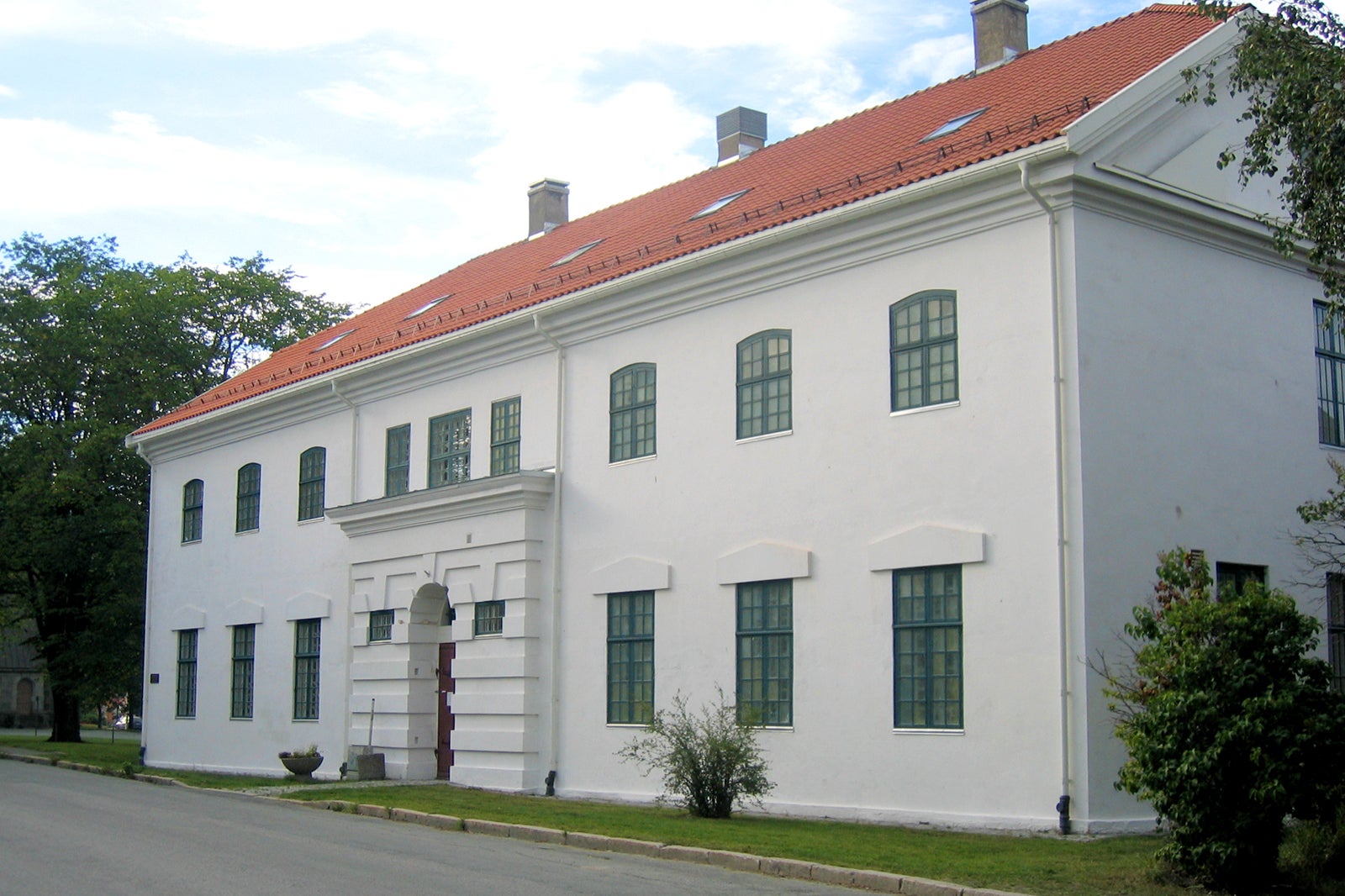 Families
History
Photo
Budget
The Justice Museum is located on Ila, in what until 1833 was a slavery asylum, and later a criminal asylum. The museum features an extensive collection of objects and pictures that tell the story of the justice system in Norway over many hundreds of years, and you will leave with a deeper understanding of how Norwegians' sense of justice has developed and emerged.
Free entry makes this a must-see sight if you're a keen historian visiting Trondheim. The National Museum of Justice has also made large parts of the collection digitally available, so you can get e sneak preview before you visit.
Location: Kongens gate 95, 7012 Trondheim, Norway
Open: Tuesday-Friday: 10.00-15.00.
Phone: +47 73 50 03 05
photo by Cato Edvardsen (CC BY-SA 3.0) modified
3
Tramway Museum
A historic insight into how Trøndelag residents got around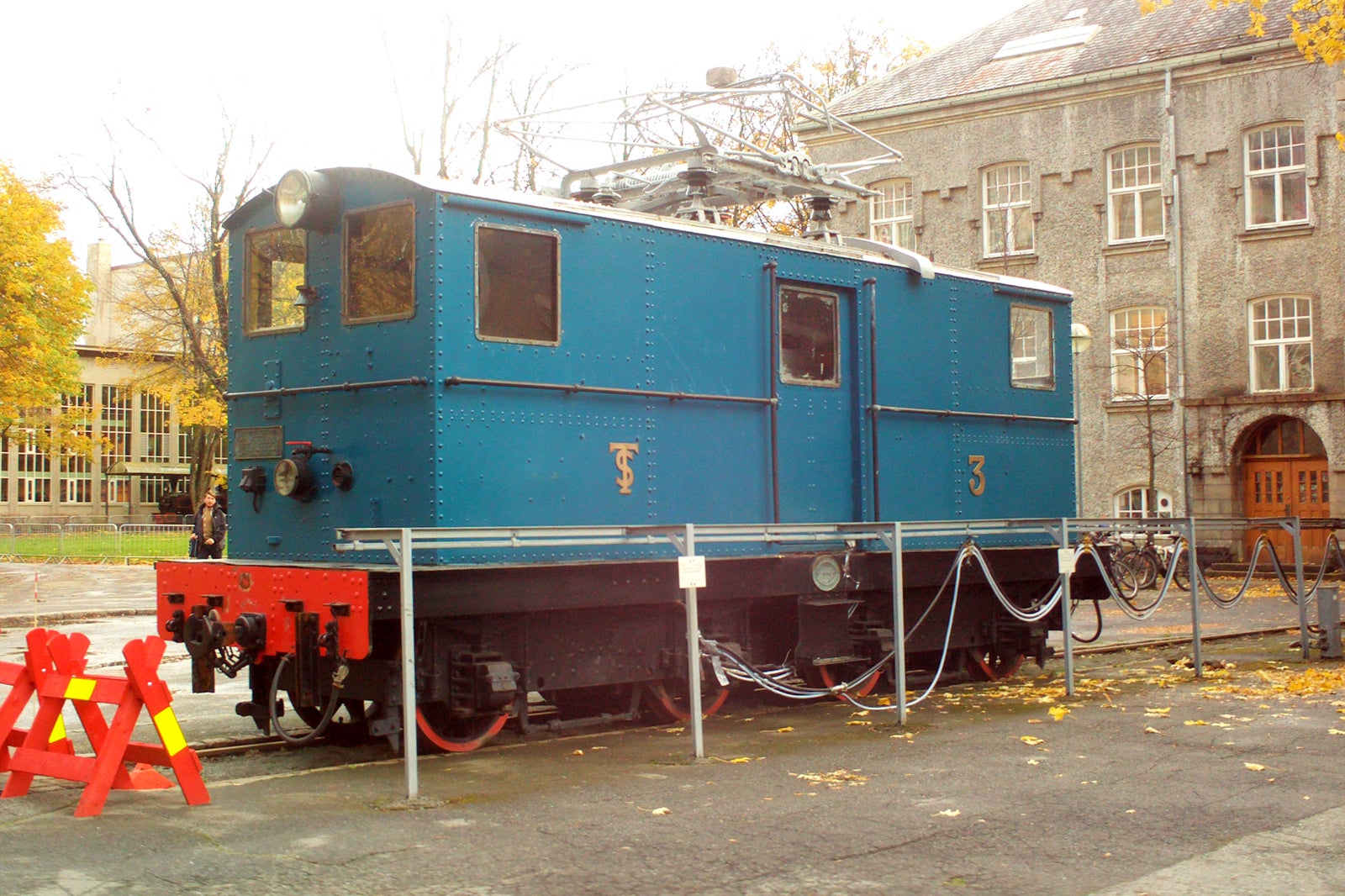 Families
History
Photo
Budget
Move along and take your seats! The Tramway Museum tells the story of public transport in Trondheim and has many stylish trams, buses and other objects on display. You can also spend many hours browsning the photos, films and other exhibits for an in-depth introduction to Trøndelag's transport history.
Getting here is easy, although the museum is located at Munkvoll, a 15-minute tram ride outside the city centre. It's worth noting that the museum is only open in the summer season.
Location: Bøckmansvei 112, 7022 Trondheim, Norway
Open: Monday-Tuesday: closed. Wednesday-Sunday: 12.00-15.00 (13.06-30.08)
photo by Ypsilon from Finland (CC0 1.0) modified
4
Church of Our Lady Saint Mary
Stone church with details you won't find in the Nidaros Cathedral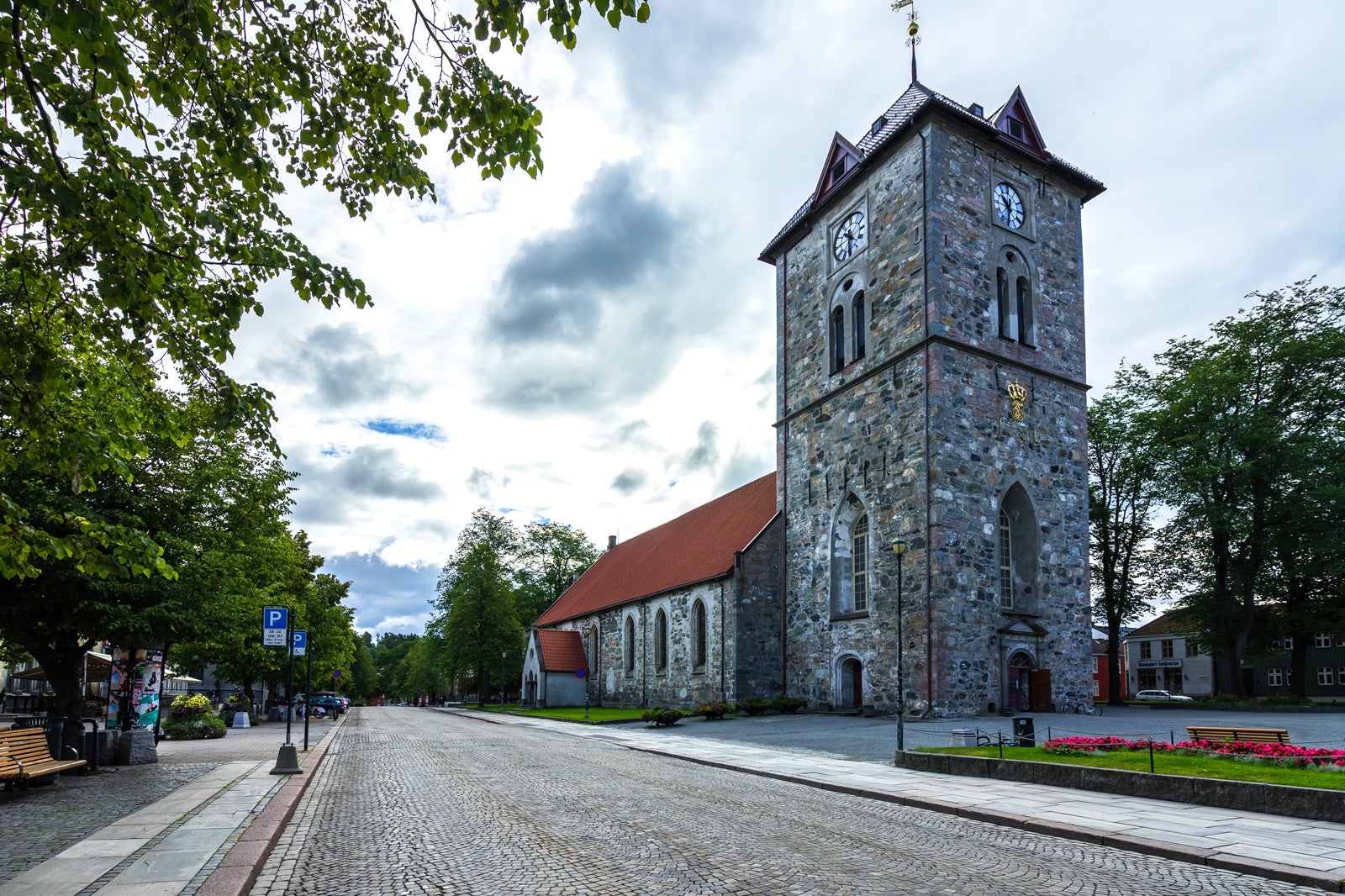 While Nidaros Cathedral is the building most tourists travel to Trondheim to see, this is far from the only house of worship in the city that's worth experiencing. The Church of Our Lady Saint Mary is located in the city centre, and is the church the city's people hold dearest. The decor is made locally, and you will always struggle to find a seat here at the Christmas service and other holiday celebrations.
Although Nidaros Cathedral is a large and proud part of Trondheim, the Church of Our Lady Saint Mary is the one that most of the city's population thinks of as "their" church.
Location: Kongens gate 5, 7011 Trondheim, Norway
Open: Monday: 12.00-18.00. Tuesday: 09.00-18.00. Wednesday: 09.00-18.00. Thursday: 09.00-20.00. Friday: 09.00-00.00. Saturday: 00.00-21.00. Sunday: 09.00-18.00.
Phone: +47 73 80 55 20
5
Ringve Botanical Gardens
The prettiest botanical meeting place in Trondheim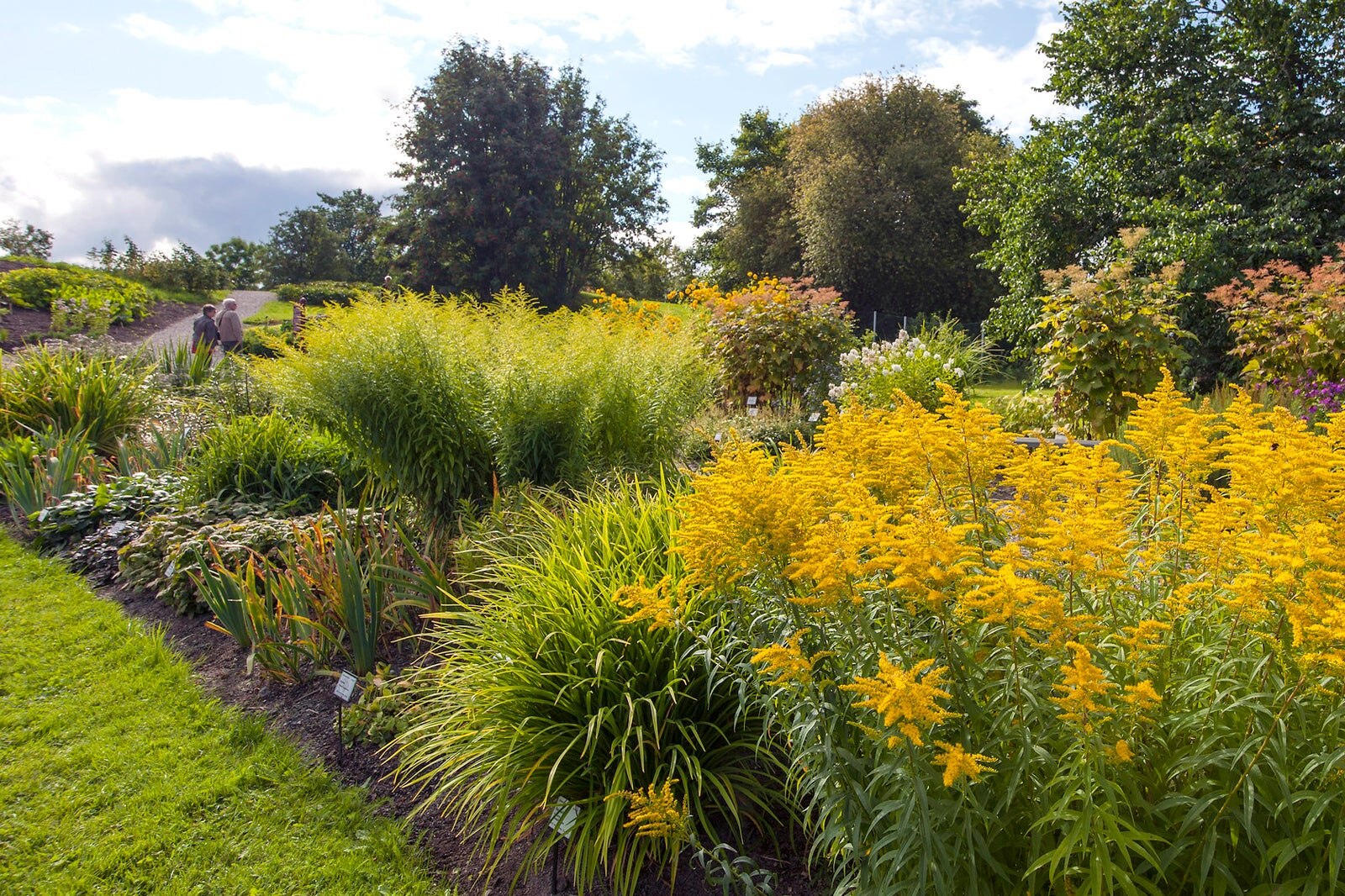 The botanical garden, located next to the Ringve museum on Lade, is a very popular place to visit - both for those who are botanical and those who may not have a single green finger. With free entry, this is a cheap way to enjoy a stroll around the wonderful greenery.
And the plants are set out in several different biotopes, giving you a clear insight into how they fare in the wild around Norway and in the rest of the world.
Location: Lade alle 58, 7041 Trondheim, Norway
Open: Open 24/7
Phone: +47 73 59 22 69
photo by NTNU Vitenskapsmuseet (CC BY 2.0) modified
6
Walking along the Nidelva
The city's vibrant waterway is beautiful from start to finish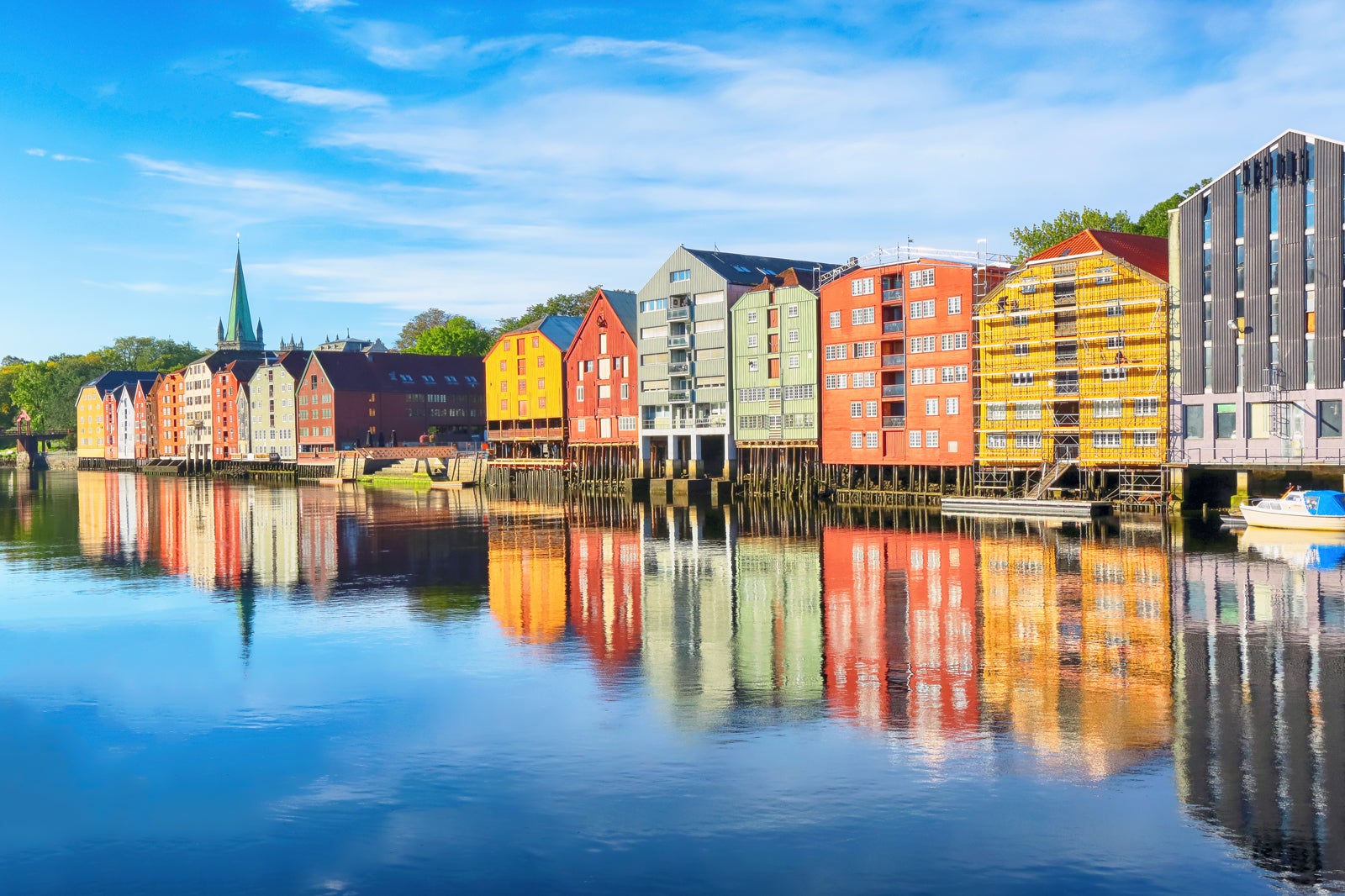 The Nidelva is at least as important for Trondheim as the Akerselva is for Oslo, and in many ways it is far more inviting! Walking along the Nidelva is an activity that costs nothing beyond time and effort, and pays off many times over as a day well-spent.
If you start at Leirfoss in Sjetnmarka, you can easily spend a couple of hours on foot along the river. The route takes you past many cosy neighbourhoods and residential areas, shops and restaurants. It is also easy to split your journey into several parts.
7
Visit Bakklandet
Cobbled streets and cosy houses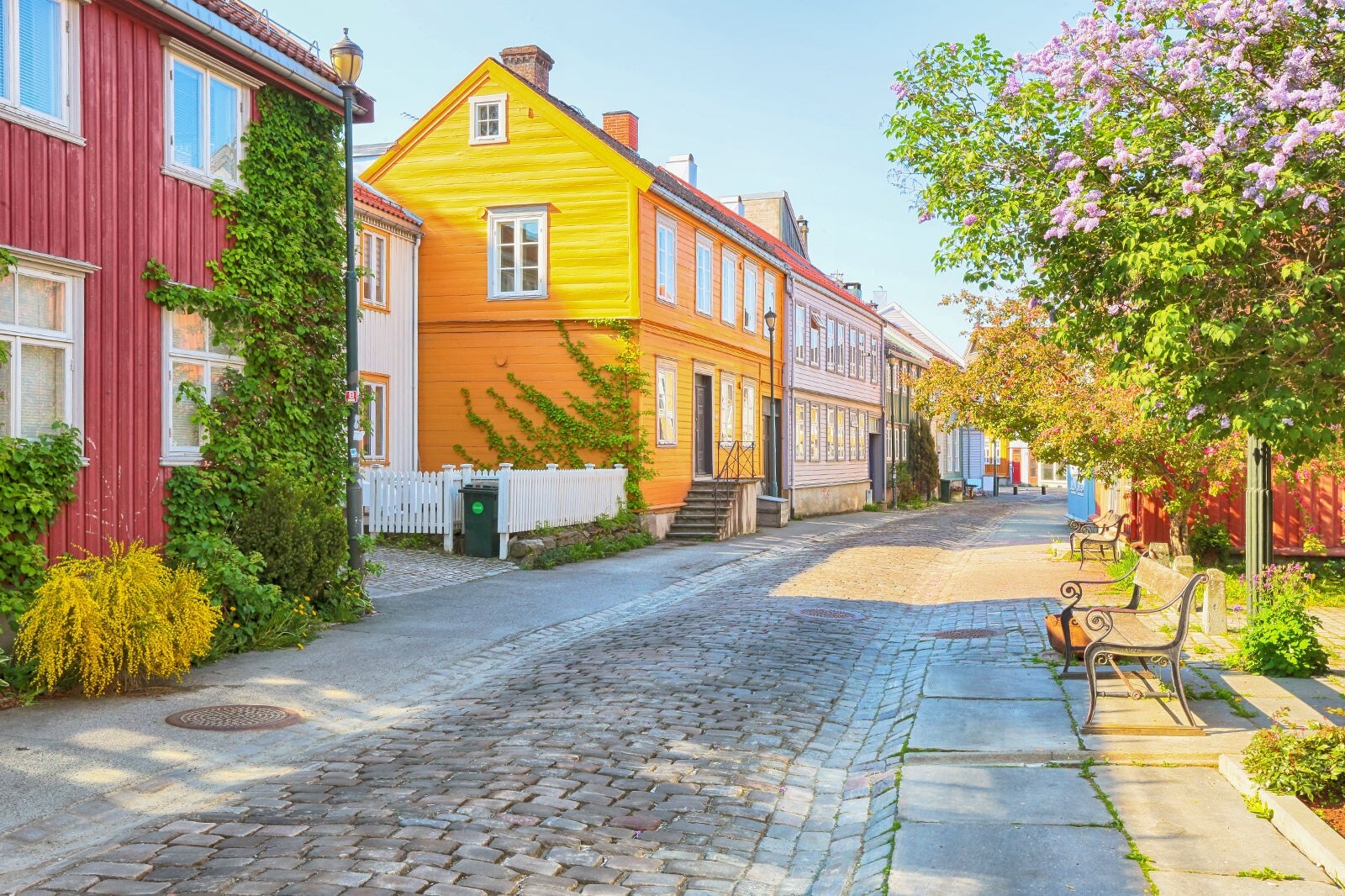 Families
Photo
Nightlife
Budget
If you're looking to experience Trondheim as it was in times gone by, then Bakklandet is an absolute must-see. Just southeast of Midtbyen - and across Gamle bybro - you will be transported back a hundred years or so to an era when cars were a rare sight.
The many charming wooden houses in the district have been turned into cafés and restaurants, and shops that sell everything imaginable. But there's no need to spend any money to enjoy what this district has to offer - Bakklandet is also the perfect place for your Sunday stroll.
8
Walking in Bymarka
Large and beautiful forest area right by the city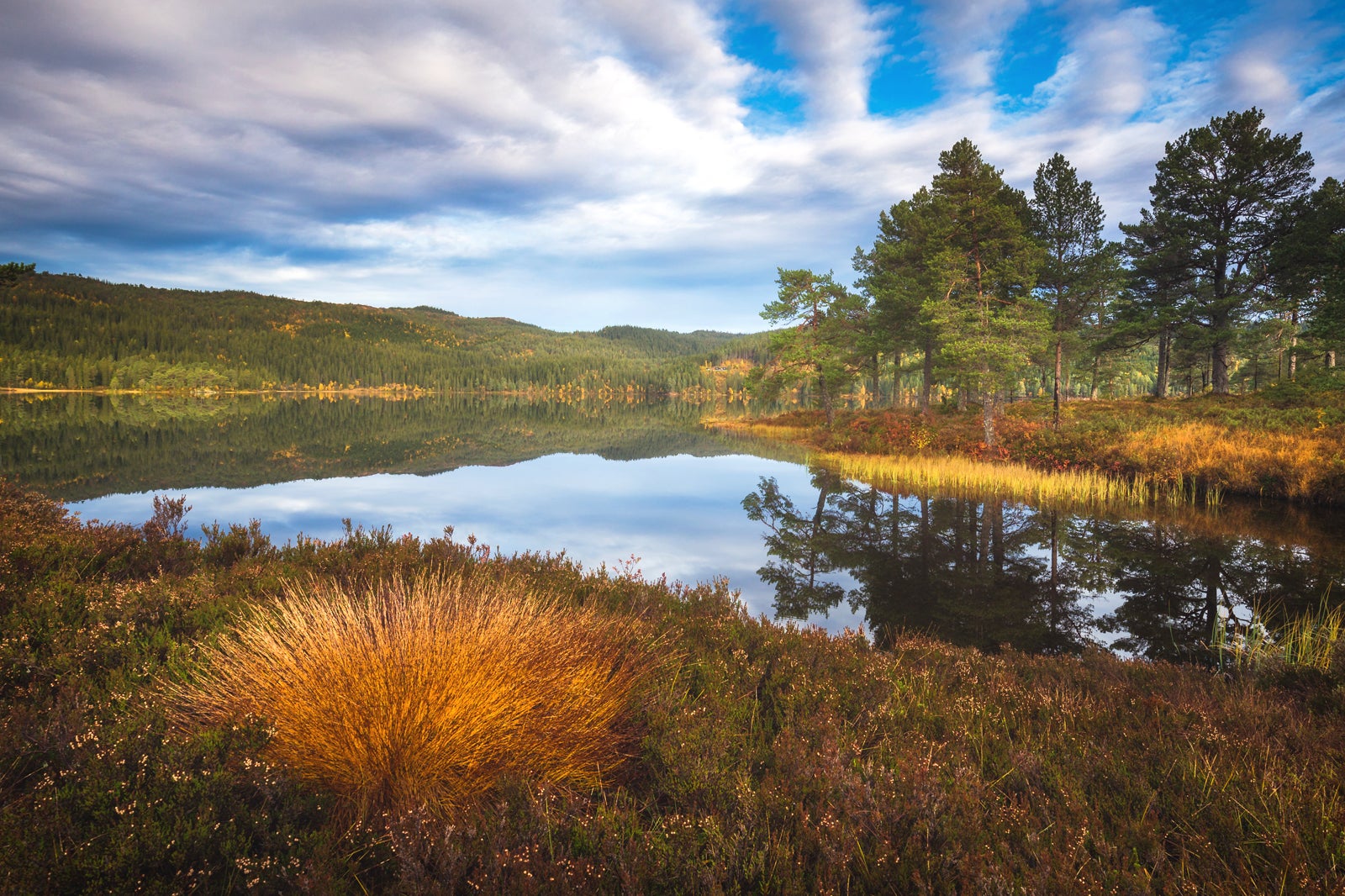 Most Norwegian cities are within easy reach of woods and fields, and Trondheim is no exception. Bymarka occupies over 80 square kilometres of land on Byneset west of the city centre, and has everything you could want in terms of green spaces, from deserted and overgrown paths to easily accessible gravel roads and picnic areas.
Take the bus in the direction of Byåsen or Flatåsen, and you have a good base for exploring the nearby forest areas, which are almost void of people - if peace and quiet is what you're after. You can of course also come here as a group and stop for a hot chocolate in the Skihytte amidst the beautiful scenery.
9
Visit Lademo Park
Local park with a wide appeal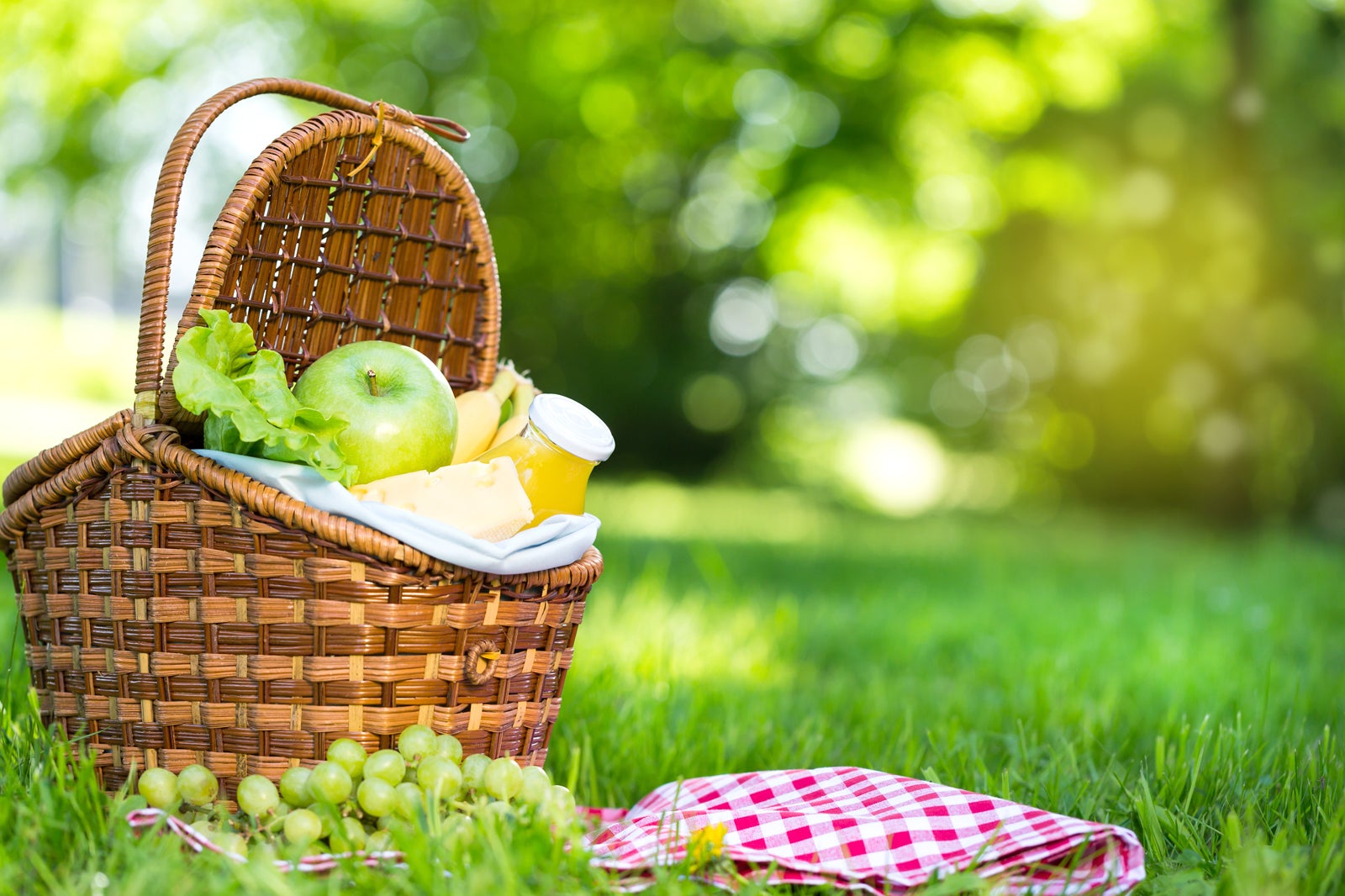 For Lademoen locals, the park is the place to go when the sun comes out. This park is nothing like the bigger parks with their endless amenities. It's more of a city park, a common green area for all those who live here and who want to spend a couple of hours in the sunshine with friends, family and pets.
It's also just a lovely spot for watching the world go by, perhaps with a picnic and a glass of something refreshing in your hand.
Location: Innherredsveien 65A, 7043 Trondheim, Norway
Open:  
10
Visit Sparebank1 Midt-Norge's premises
An architectural gem amidst the grey and green landscape
When parts of Sparebank1 Midt-Norge's headquarters in Søndre gate had to be renewed around the turn of the millennium, the company took the opportunity to change the surroundings for the better. They asked Agraff architects to design a modern building that would still blend in with the surrounding area.
Even if you're not a customer here, you can still enter the building for a look-around - and to admire the stunning lines and design. The building is a stark contrast to the somewhat more anonymous brick buildings from the beginning of the 20th century typical of this part of the city.
Location: Søndre gate 4, 7011 Trondheim, Norway
Open: Monday-Thursday: 08.00-19.00. Friday: 08.00-18.00. Saturday: 10.00-15.00.
Back to top