10 Best Things to Do After Dinner in Oslo
Where to Go in Oslo at Night?
Oslo is full of things to do after dinner. Imagine this: You've been out for a superb meal. The night is still young, and you're not ready for bed just yet. You don't want to just go anywhere, because even though Oslo is bursting with nightclubs, scenes and experiences, you're after quality over quantity.
Find inspiration in this list of top ten places to let your dinner go down - either with a nice drink or coffee, or some of the best entertainment the city has to offer.
1
Fuglen
A classic cup of coffee and solid design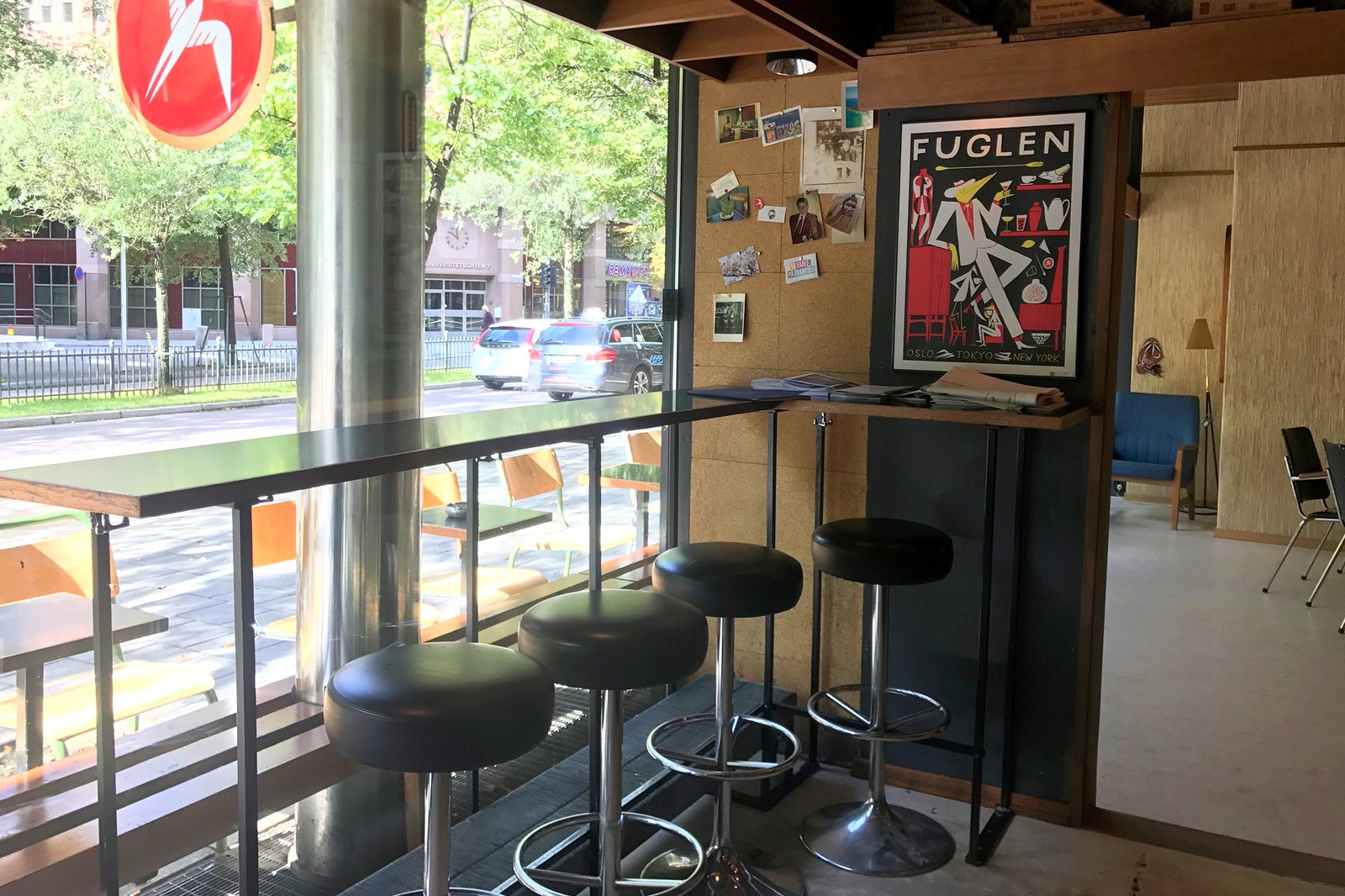 Fuglen has existed since the 1950s, but experienced a massive upswing when a group of hip, young nightlife entrepreneurs breathed new life into the operation. This lifted Fuglen from being a shop offering a fantastic choice of coffee, but with a limited seating area, to becoming the welcoming store and café it is today.
You can still buy specialist coffee here, as well as a wide range of coffee brewing equipment, but you can also stop for a coffee in the day or one of their popular cocktails in the evening.
Location: Universitetsgata 2, 0164 Oslo, Norway
Open: Sunday-Monday: 10.00-18.00. Tuesday-Saturday: 10.00-00.00.
photo by Bex Walton (CC BY 2.0) modified
2
Opera House
Whether inside or outside, the Opera House has got your evening covered
One of the most prominent buildings in the capital, the Opera, House is located on the edge of Bjørvika, with Oslo's inner harbour as its nearest neighbour. The harbour is no longer the heavy industrial hub it once was, and it has become a lovely place to spend an evening.
Whether you want to have a drink in the foyer, watch a performance from world-famous artists on the stage, or enjoy a dinner at the brasserie, the Opera House is both a cosy and grand place to visit. If you prefer a little fresh air, take a stroll on the roof itself and take in the views across the city and Oslofjord.
Location: Kirsten Flagstads Plass, 0194 Oslo, Norway
Open:  
Phone: +47 21 42 21 21
3
Kullt
A full evening of fun
With Norway's largest charcoal grill, Kullt is a classic for everyone who likes their food prepared in a hearty and rustic way The place is popular with both residents and visitors in Oslo, and although the bar is Kullt's main attraction, you are guaranteed to find a place here that suits you and your travel companion - whether inside or on the large roof terrace.
As well as serving delicious food, Kullt is the perfect place to end the evening with games, drink and other fun. Here you can take part in shuffleboard, board games and many other ways to compete with both new and old friends.
Location: Rådhusgata 27, 0158 Oslo, Norway
Open:  
Phone: +47 23 68 78 00
4
Bowling
Throwing a ball - the perfect evening activity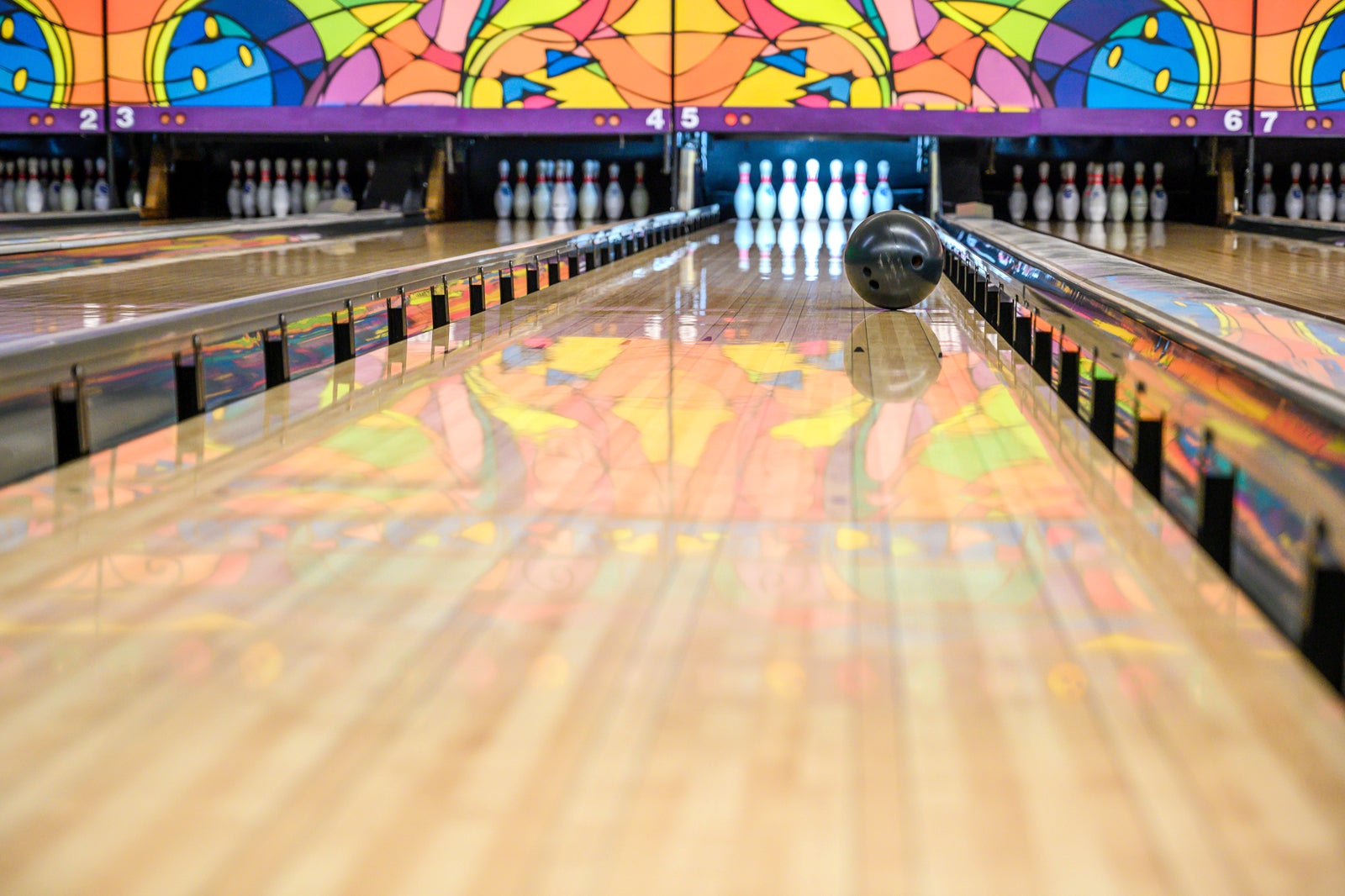 Bowling has been a popular activity in Oslo for many decades, and bowling alleys have very much become fixed parts of the city's interior decor.
The bowling alleys are locally affiliated here, with regular players, clubs and a number of tournaments held throughout the year. This doesn't mean you can't pop in and enjoy a game - on the contrary! Bowling alleys are some of the most inclusive and friendly places in the city, whatever your level.
5
Nasjonal Jazzscene
Lively notes from world-famous stars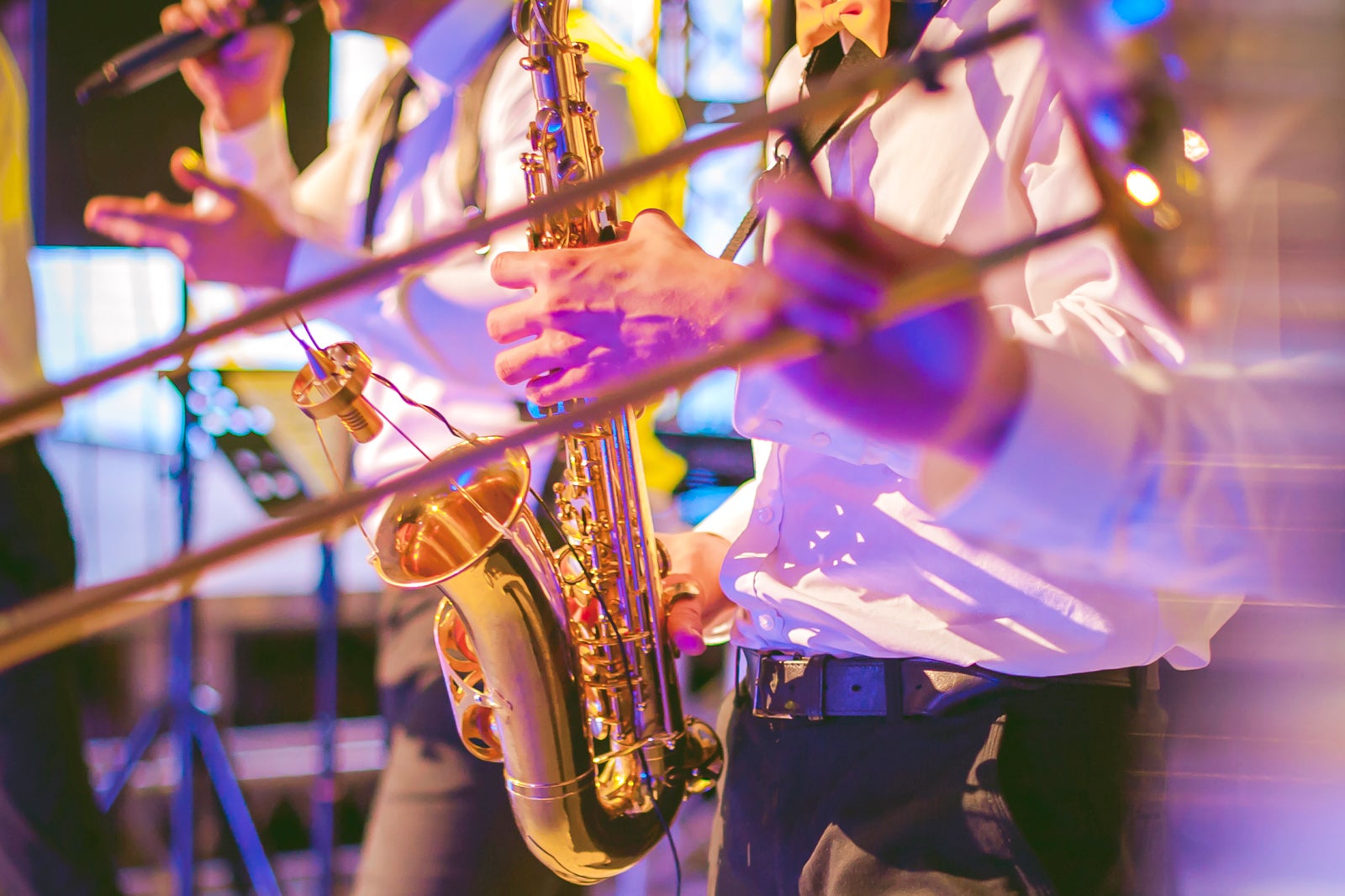 Throughout the week, Oslo's Nasjonal Jazzscene features both live music and some of the country's best DJs. Even though jazz is the main attraction here, Nasjonal Jazzscene has proven to be an open and inclusive forum, representing a wide range of genres.
The audience atmosphere is said to be one of the best in the country, and most of the artists who perform here are always happy to return. Enjoy a drink and let the notes transport you into the magical world of jazz.
Location: Karl Johans gate 35, 0162 Oslo, Norway
Open: Monday-Thursday: 19.00-01.00. Friday-Saturday: 20.00-01.30.
Phone: +47 23 89 69 23
6
Schouskjelleren
Traditional yet hip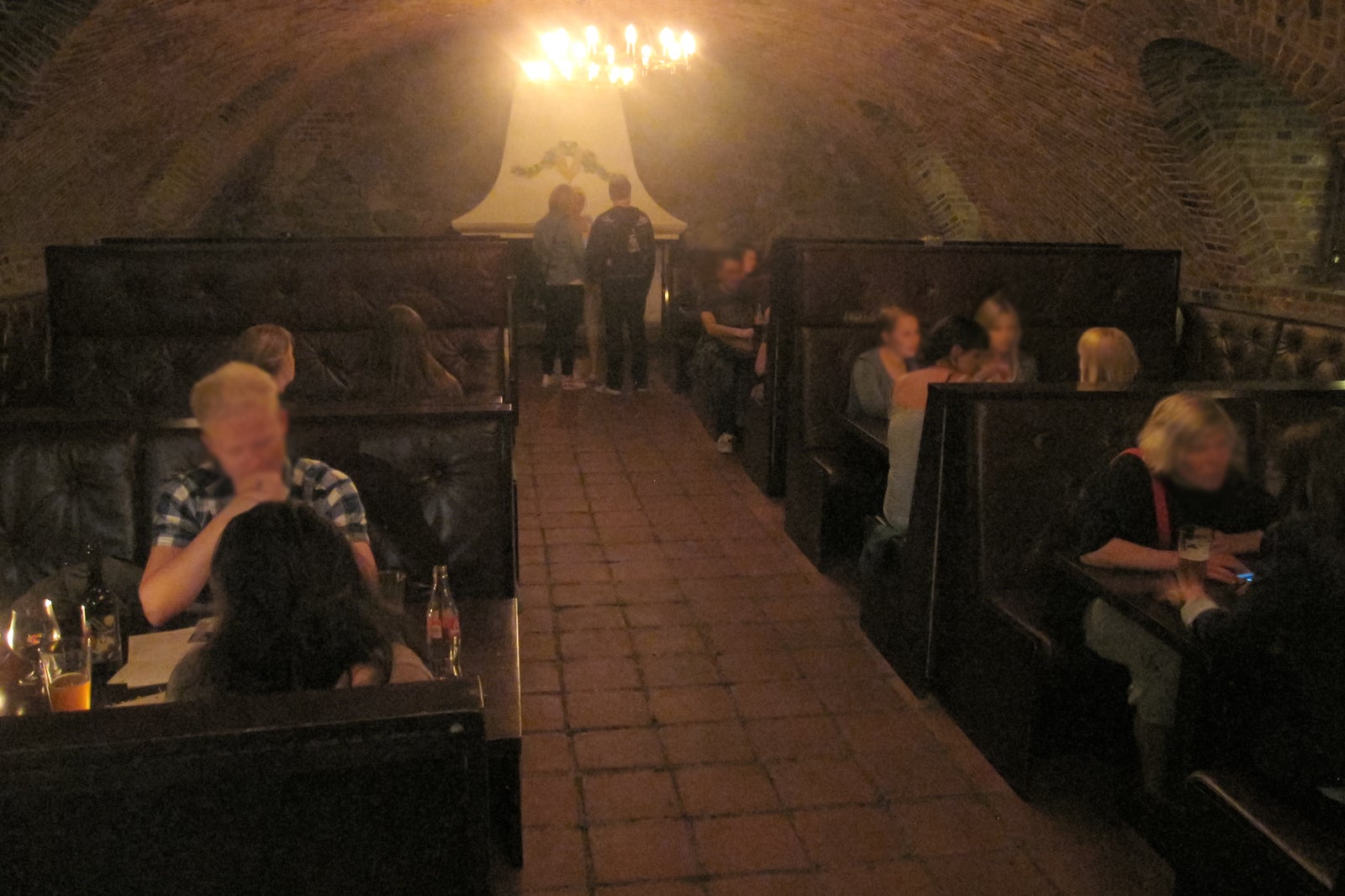 What was once the home to the former brown Schou Brewery is now a hip and exciting nightclub. As you cross Hausmann's bridge from the centre to Grünerløkka, it is quite clear that you are in the eastern part of the city.
The first thing you see is one of the big cornerstone companies from long ago. Schous breweries were located where Trondheimsveien and Thorvald Meyers gate separate, and were a large workplace when the city's proudest beverage was produced here. Even though this great brewery has been closed for many years, you can still get a beer here, in the cellar to be precise.
Location: Trondheimsveien 2, 0560 Oslo, Norway
Open: Monday-Tuesday: 16.00-01.00. Wednesday-Thursday: 16.00-02.00. Friday: 15.00-03.30. Saturday: 16.00-03.30. Sunday: 16.00-24.00.
photo by Bernt Rostad (CC BY 2.0) modified
7
Latter
Oslo's biggest and best comedy club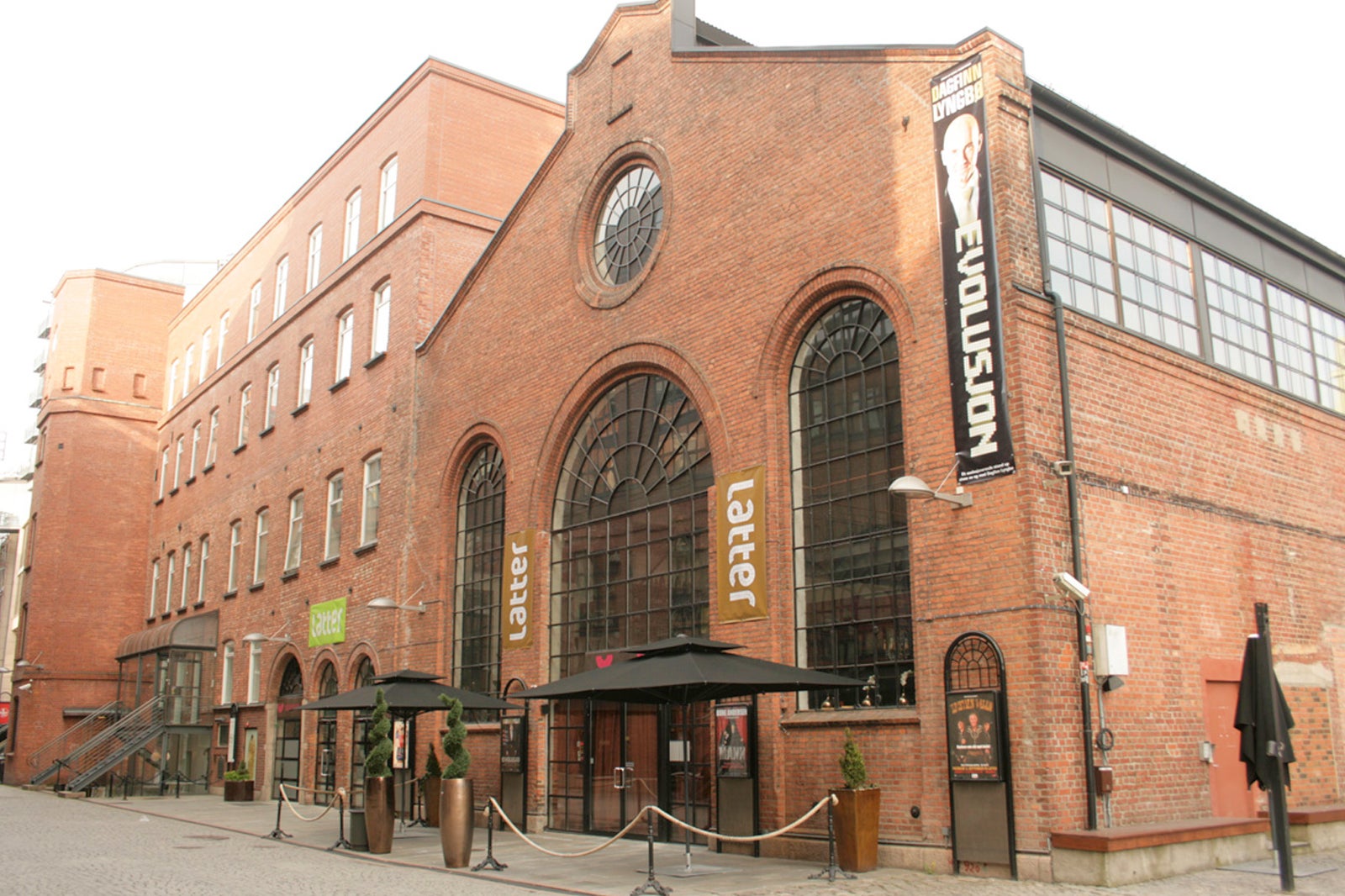 If you want to end the evening crying with laughter, get yourself off to Oslo's best stand-up comedy stage: Latter. The club is located in Aker Brygge, an area that has everything you need - plenty of shopping and well-being to fill your day and plenty to do at night.
The area boasts a wide range of restaurants, and is within a short walk of all the bars. If you're out with your friends, then a trip to Latter is a great way to end your night. Many of Norway's best-known comedians perform here, not to mention names from the international stand-up comedy scene.
Location: Holmens gate 1, 0250 Oslo, Norway
Open: Tuesday-Saturday: 16.00-23.00. Sunday-Monday: closed.
Phone: +47 23 11 88 00
photo by GAD (CC BY-SA 3.0) modified
8
Nationaltheatret
Norway's most prestigious theatre scene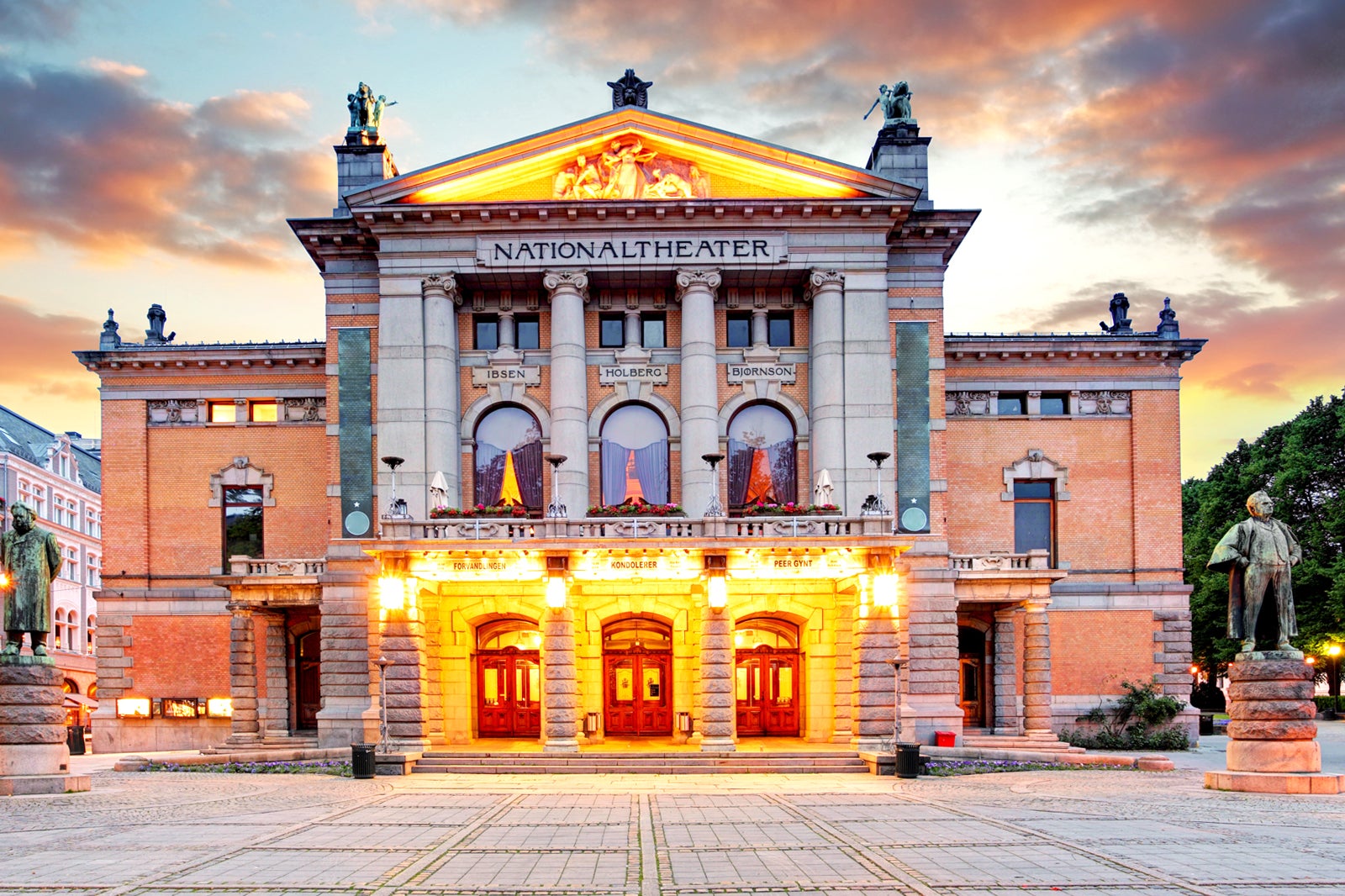 Ever since the opening in September 1899, the Nationaltheatret has been the foremost institution for performing arts in Oslo. The timing couldn't been better either, as some of the biggest names in Norwegian literature and drama were active in the time leading up to the opening.
To this day, the Nationaltheatret attracts the biggest names, the most sophisticated audience and the most enthusiastic reviews, so whether you want to see one of the famous classics under the chandeliers in the Main Hall or experience something new and exciting on one of the smaller stages, this could be the perfect place for you.
Location: Johanne Dybwads plass 1, 0161 Oslo, Norway
Open: Calendar of events
Phone: +47 22 00 14 00
9
Norwegian Theatre
With Norwegian in the spotlight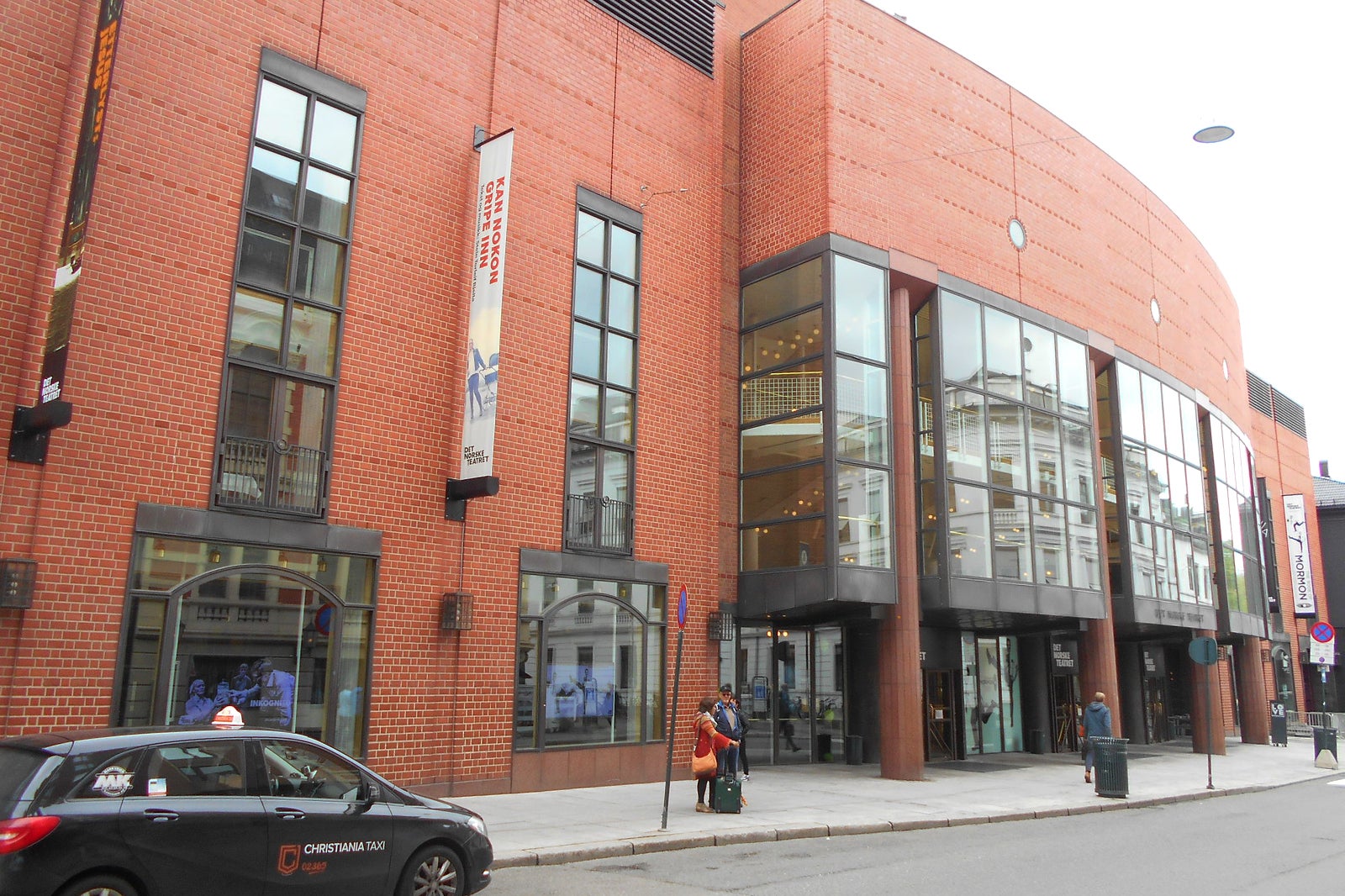 Norwegian is a language with a great many nuances, dialects and forms of expression, something which the Norwegian Theatre has embraced in a way that is unsurpassed in the country today.
Had it not been for this scene, many of our foremost contemporary playwrights would probably not have had nearly the same opportunity to present their art as they do today. The Norwegian Theatre breaks boundaries almost daily, which is the very reason the audience loves this institution. Easily accessible premises and a cosy restaurant in the foyer make this a great place to spend a few hours.
Location: Kristian IVs gate 8, 0164 Oslo, Norway
Open: Calendar of events
Phone: +47 22 42 43 44
photo by Mario RM (CC BY-SA 3.0) modified
10
Gamla
Famous concert hall in the city centre
If you're one of those people who thinks that music was at its best when you were growing up, you probably fall into Gamla's booking manager's target audience.
Rock, blues, roots and a number of other genres are played here, accompanied by a steady flow of beer and a guaranteed great atmosphere. Gamla is located just around the corner from Stortorget, and is easy to find even if you've never been to Oslo before. All you need to do is look forward to the doors opening for there is always a great concert in store.
Location: Grensen 1, 0159 Oslo, Norway
Open: Tuesday-Wednesday: 12.00-02.00. Tuesday-Saturday: 12.00-03.00. Monday-Sunday: closed.
Phone: +47 23 35 63 70
photo by Jorge Láscar (CC BY 2.0) modified
Why book with Hotels.com?