10 Best Outdoor Experiences in Trondheim
Escape for an Active Weekend in Trondheim
Trondheim is an historic and beautiful city that you can explore in multiple ways. The city offers plenty to see and do - especially outdoors. Whether you're a tourist, student, local, adult or child, you'll find the following tips useful.
Why not see the city from the water, enjoy some stunning scenery, play golf, follow in the pilgrims' footsteps or get close up to the musk oxen? And that's only some of what you can do outdoors in and around the country's first ever capital city.
1
Kayaking
Get Your Paddle Out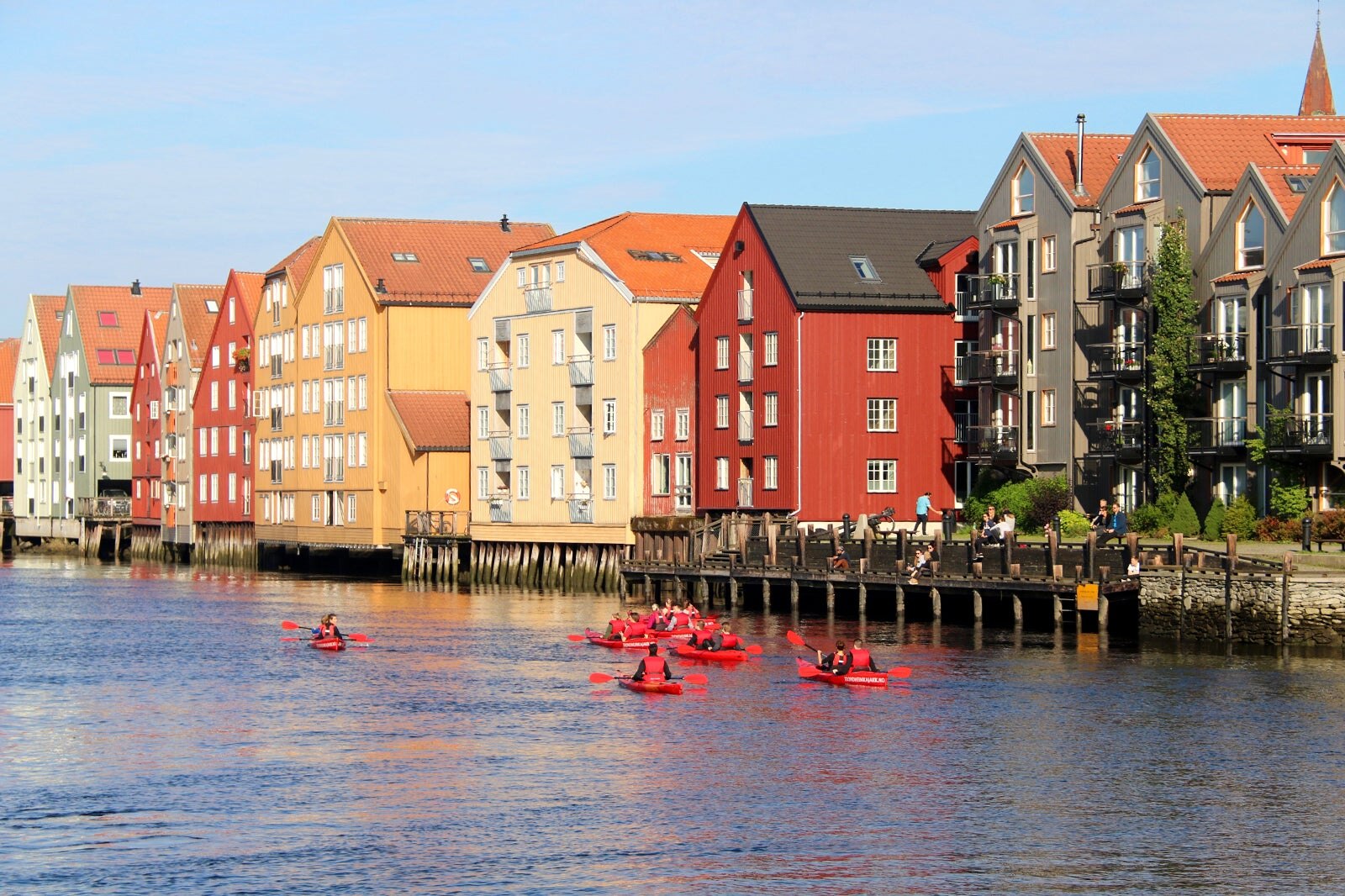 Kayaking along the Nidelva is a great way to experience the city, and you will see famous attractions from completely new angles, such as Nidaros Cathedral, the wooden houses along the water and the Gamle Bybro bridge.
The Nidelva flows through the entire city centre, and you can join paddle trips all year round, both during the day and in the evenings. When darkness falls, the street lights are reflected in the water, which results in a really unique atmosphere. This is an activity that suits most people - even if you've never paddled a kayak before.
2
Bymarka
Fresh Air Lifts the Spirits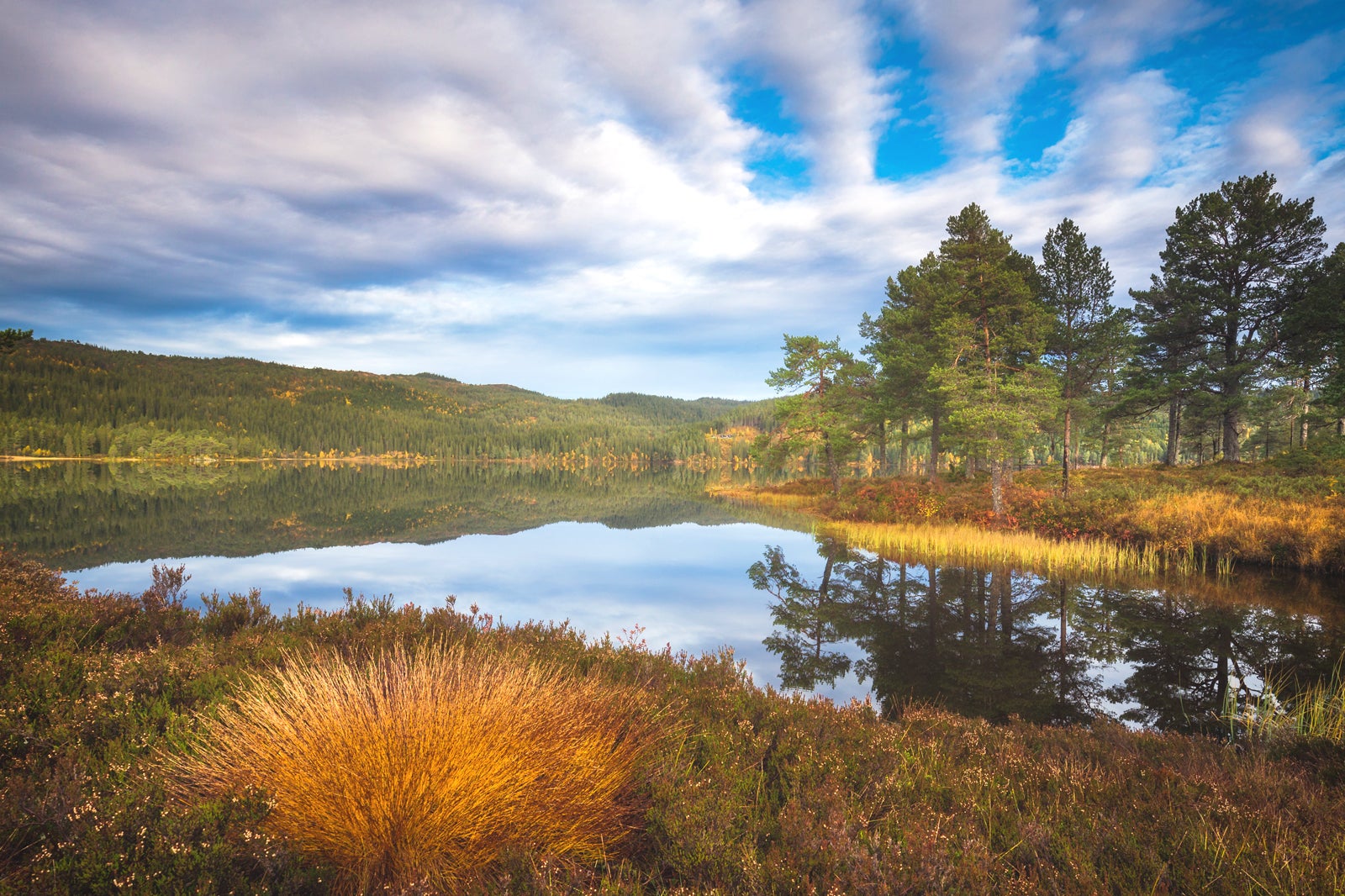 West of Trondheim is Bymarka, an outdoor area with a varied landscape, hiking trails and ski trails. Bymarka also comprises a nature reserve, and there are as many as 12 peaks you can climb, of which Storheia is the highest, reaching 566 metres above sea level.
Should you get too hot on a trip, cool off in one of the bathing lakes, such Haukvatnet, which also features a wheelchair trail. Bymarka also benefits from ski resorts, a golf course and several restaurants. This makes Bymarka a place that everyone will enjoy visiting - whether you are passionate about outdoor life or you just want a day out on a Sunday.
3
Ladestien
Fresh Sea Air and Stunning Surroundings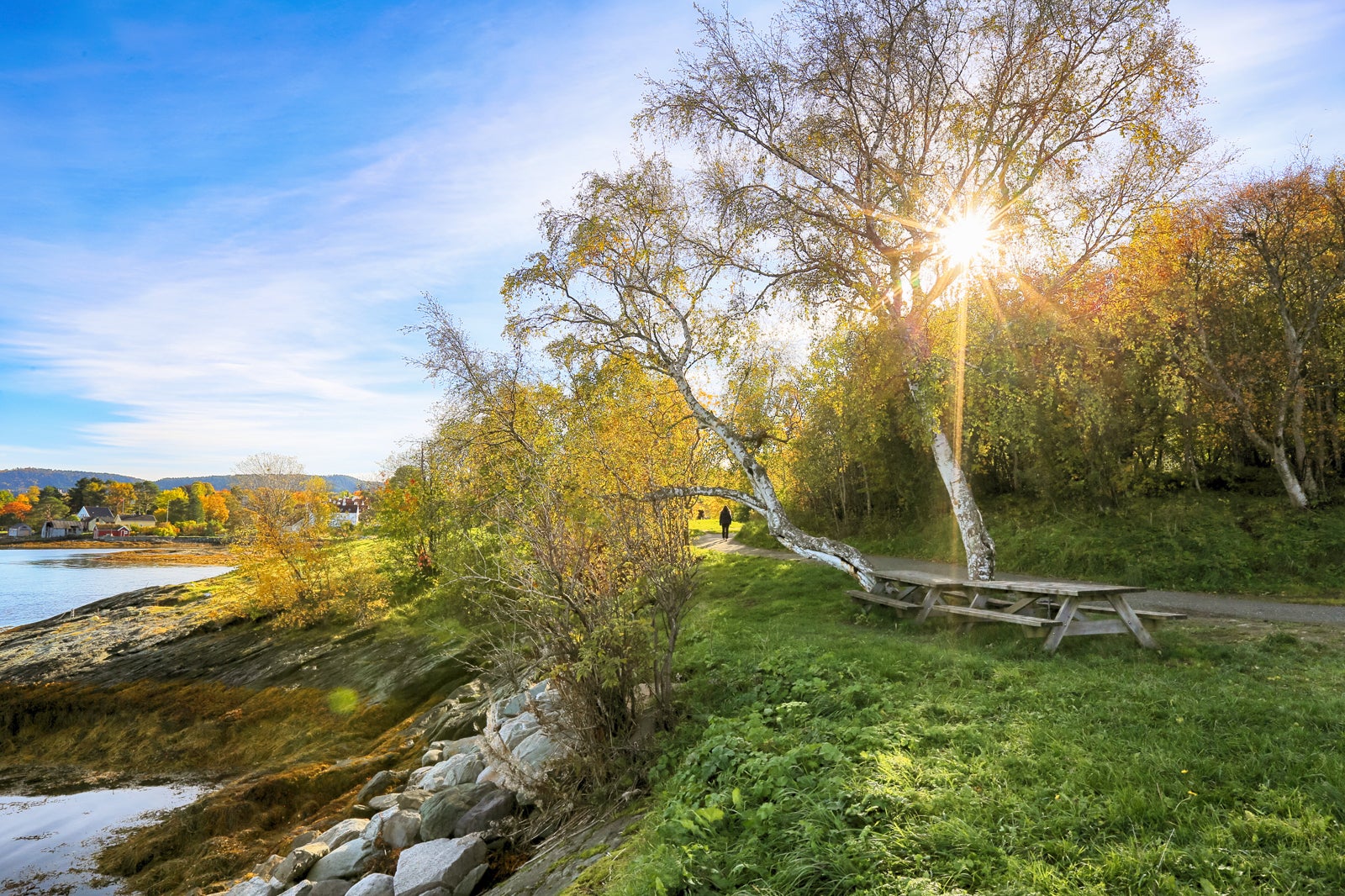 In Trondheim you can pull on your hiking boots and follow the 8-km long Ladestien from Ladehammeren and all the way to Rotvollfjæra. This trail is highly suitable for wheelchair users or families with pushchairs, as you can adapt and plan the trip according to the terrain and length.
Enjoy the views of the sea, take a dip in one of the bathing spots, learn about World War II and visit Lade Church. If you get hungry or thirsty, just make a stop at Ladekaia or Sponhuset. This hiking trail has more to offer than just fresh air.
4
The Trampe Bike Lift
The Easier Way to Get Up the Hill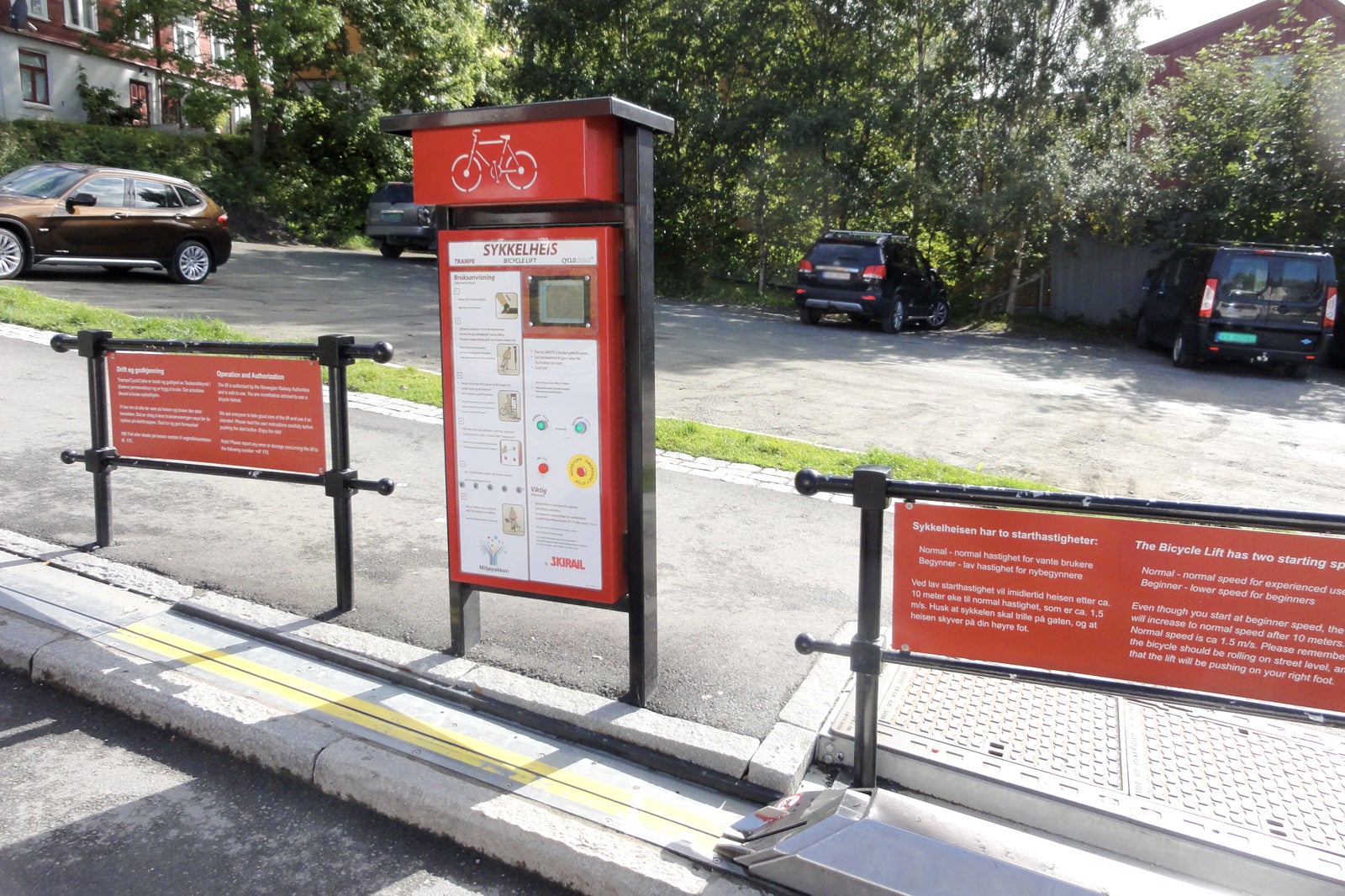 The Trampe bike lift - also called Cyclocable - makes it easy to get both yourself and your bike up Brubakken in Trondheim. The 130-metre long hill has an incline of 20% and is very hard to cycle up, but with the lift there really is no problem.
Trampe was in fact the very first bicycle lift in the world and is today both a practical aid and a tourist attraction. You may need to practice the technique a bit first, but if you follow the instructions, you'll get up the hill in no time.
Location: Brubakken 8, 7013 Trondheim, Norway
Open: Daily from 07.00 til kl. 20.00
photo by Bic (CC BY-SA 3.0) modified
5
Trondheim par3golf
Practice Your Golf Swing and Enjoy the View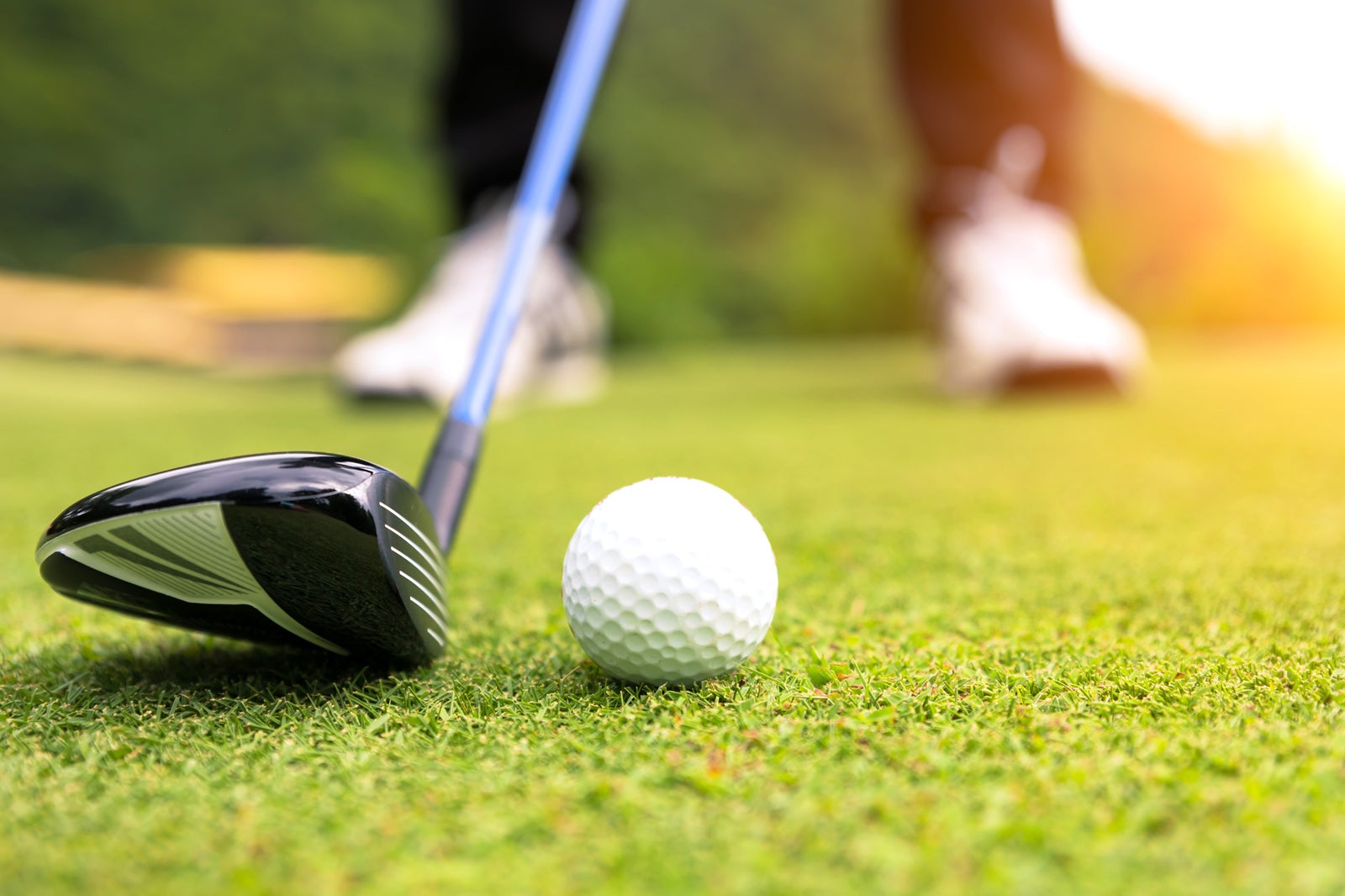 Trondheim par3golf is a 9-hole golf course located on Havstein on Byåsen, just outside the city centre. The course attracts both experienced golfers and beginners, and one round takes about one hour. One of the best things about the course, however, is the view you get of the city and the fjord.
The course is open to everyone, and you can either book a time or just drop by. If you are completely new to gold, it's best to go with a more experienced player and hit some test shots first. As it doesn't take long to play a round here, it's easy to fit one in during a busy day or in the holidays.
Location: Statsråd Krohgs veg 15, 7021 Trondheim, Norway
Phone: +47 91 17 24 05
6
The Pilgrim Trail
A Walk in Historical Footsteps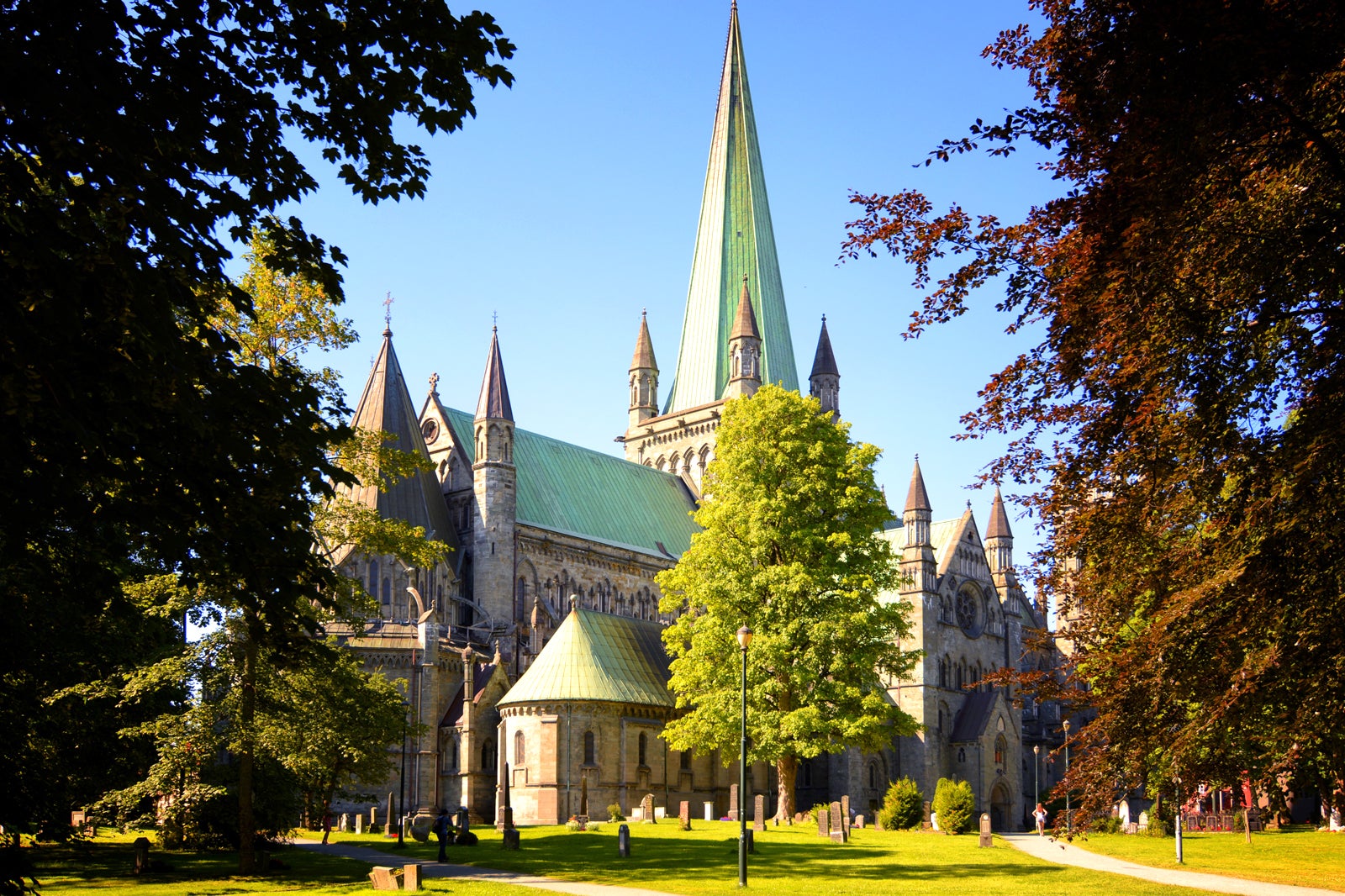 The Pilgrim Trail is the common name for the country's pilgrimage routes, which have attracted people from far and wide for many hundreds of years. Nidaros Cathedral in Trondheim has been a pilgrimage destination since the Middle Ages, as Saint Olav was buried in the magnificent church. This is also the reason why the Pilgrim Trail is called St. Olavsvegene.
The vast majority of trails in Norway lead to Trondheim, and although these hikes were previously religiously motivated, many take the trip to experience beautiful nature and historic sites. Many who join such a journey also use it as a way to find inner peace along the way and to open up for reflection.
7
Korsvika
A Day Out for All the Family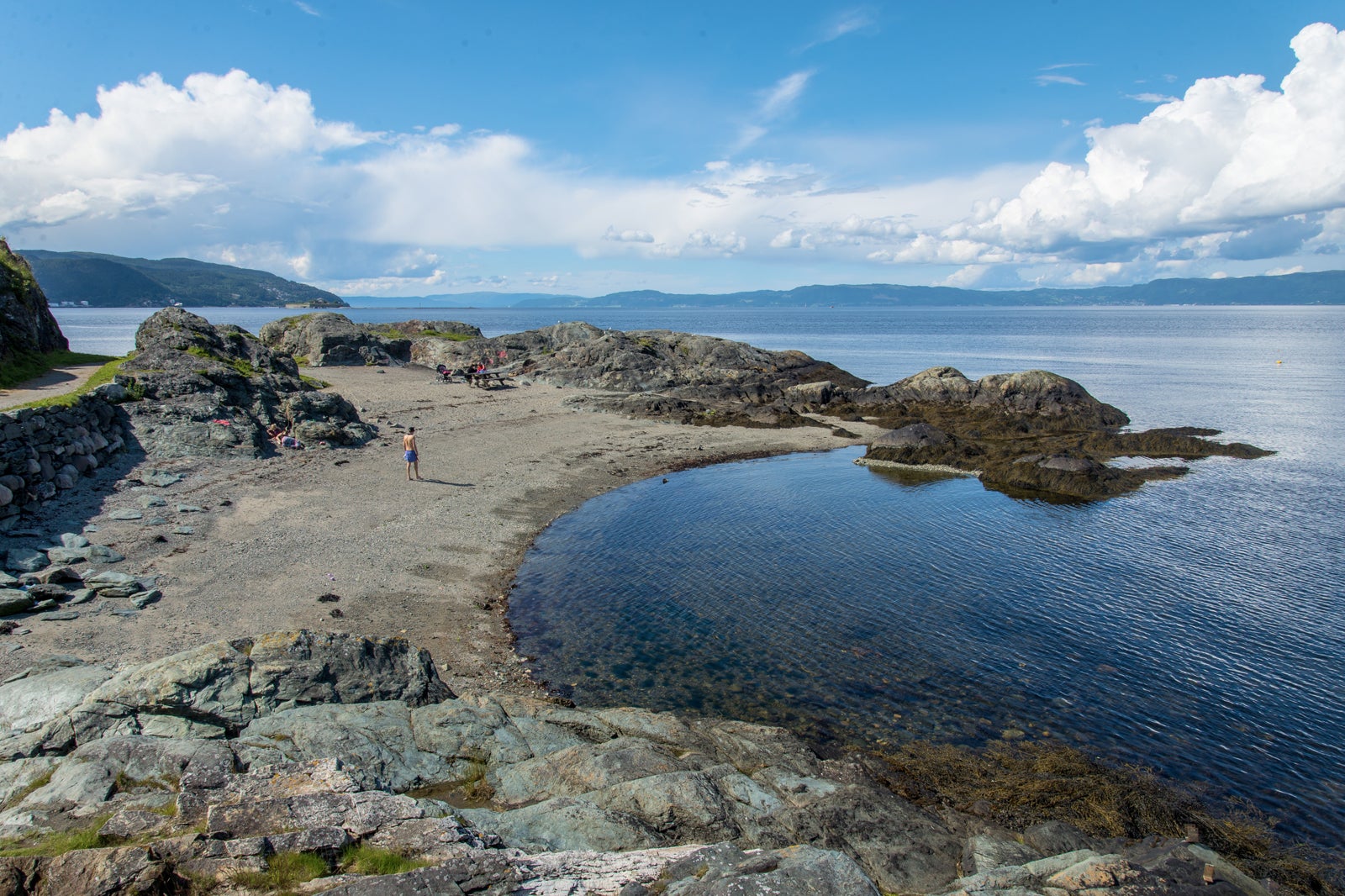 Korsvika is just a few kilomtres outside the city centre, and is a beautiful bay and swimming area that is perfect for families. Here you can take a cooling dip in the salt water, and you can let the children play on the small beaches.
It is easy to get here both by public transport and on foot, and if you drive, there is a car park nearby. In addition to beaches, reefs, seaweed and kelp, Korsvika also benefits from a play area and toilets.
Location: Ladestien, 7040 Trondheim, Norway
Phone: +47 72 54 63 50
photo by GuoJunjun (CC BY-SA 4.0) modified
8
A Hike Along the Nidelva
Explore the City on Foot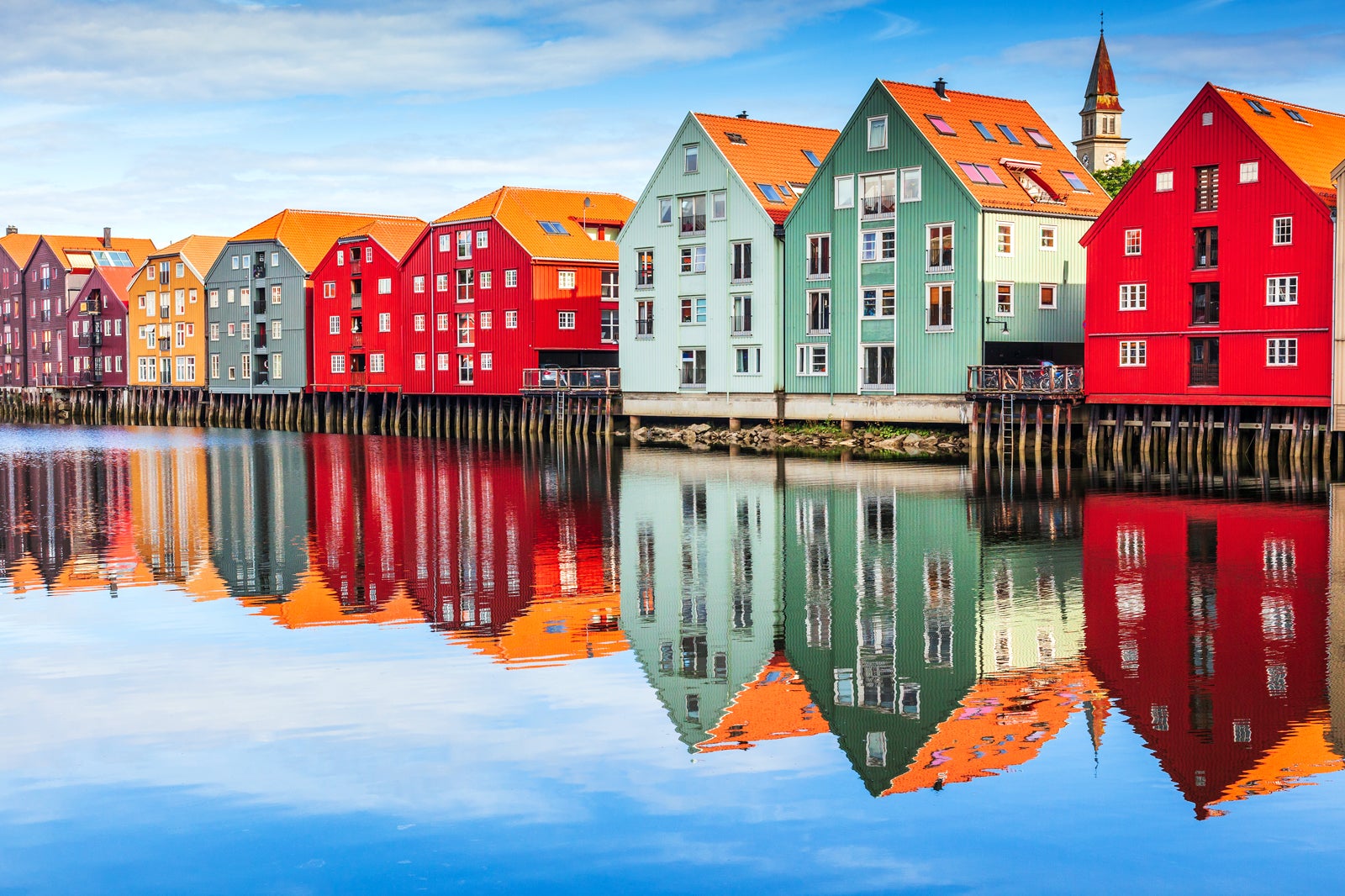 A trip along the Nidelva is a great activity if you are in Trondheim and want to kill two birds with one stone by getting both some exercise and sightseeing done. You won't come across many hills, which is why you'll find plenty of walkers, cyclists and runners along here.
As well as enjoying the view of the beautiful water, you can admire the old wooden houses, the green areas and the famous sights such as Nidaros Cathedral. If you like fishing, you can even take a fishing break along the way. The Nidelva is known for being a good river for salmon fishing.
9
Boat Trip
Out on the Ocean Waves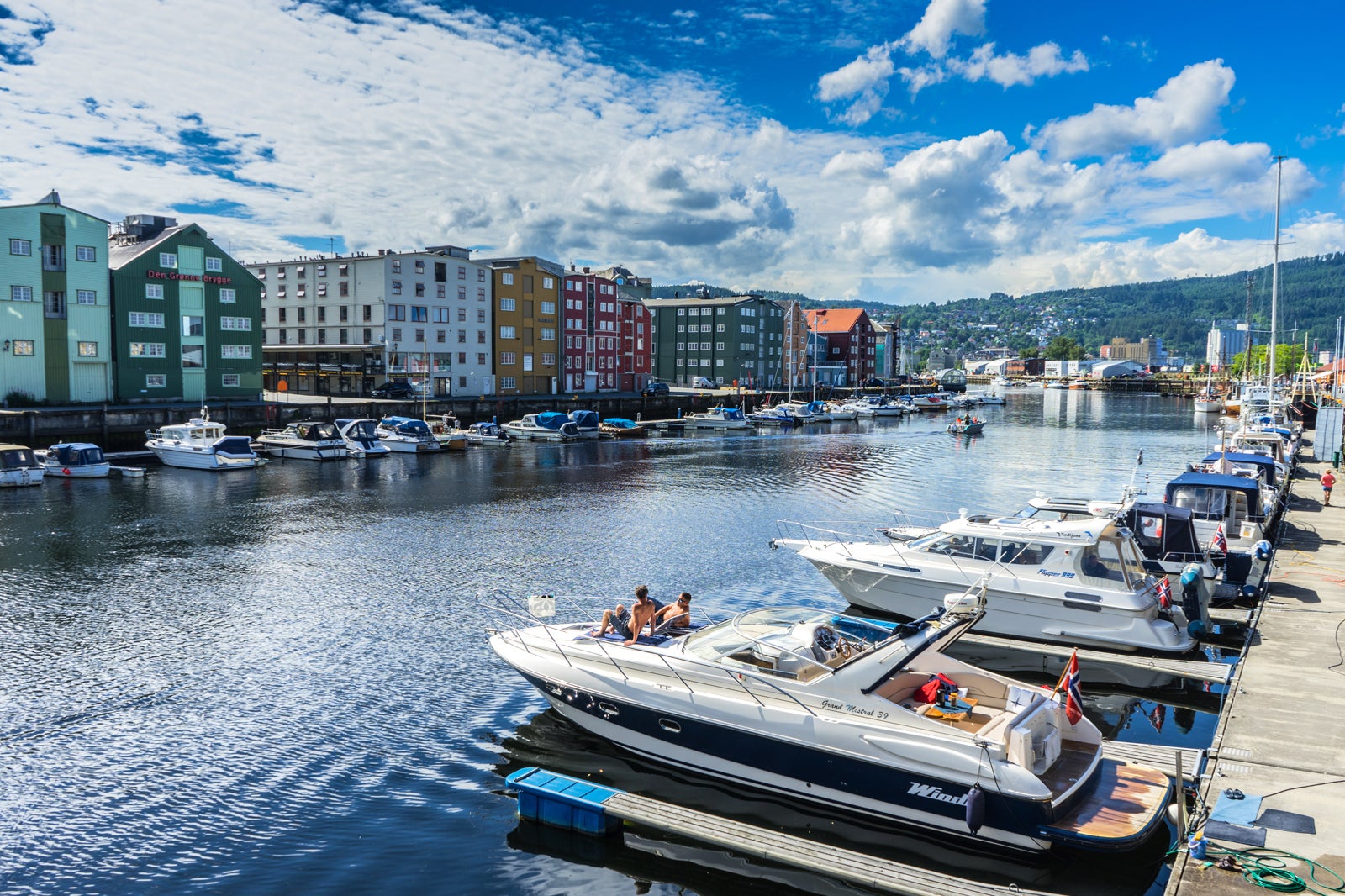 If you want to experience Trondheim in a slightly different way, take a boat trip. Sightseeing tours, fishing trips and day trips are all popular options - both on the Nidelva or Trondheimsfjorden.
Whether you want to bring the whole family or your better half, you'll find a boat trip that is right for you. What do you say to seeing the city from a different angle after dark? The city's light reflected in the water is a beautiful sight, and with your hands cupped round a mug of something warming, it is quite a unique experience.
10
Musk Ox Safari in Dovrefjell National Park
Mighty Animals in Magnificent Nature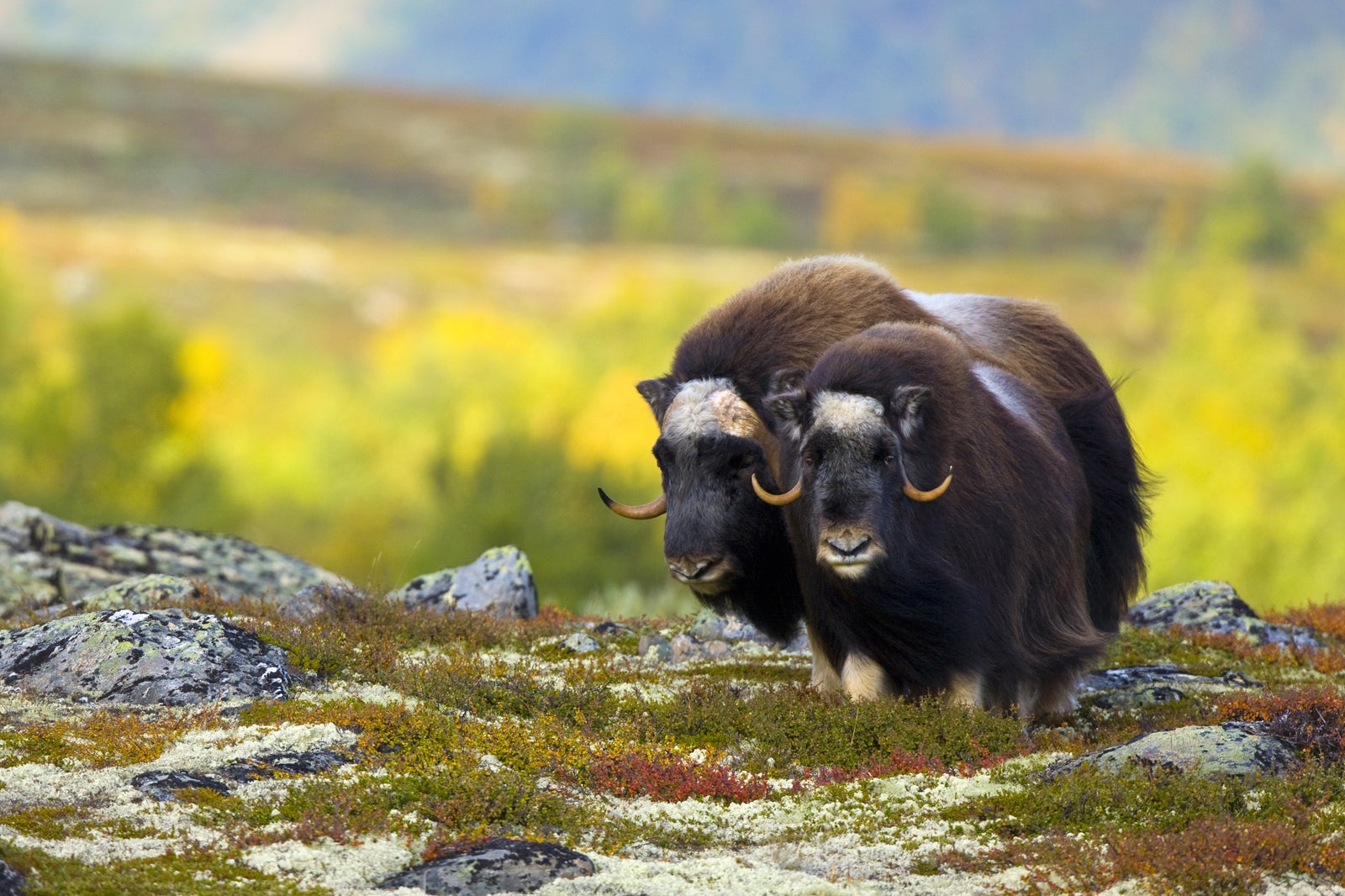 If you join a musk ox safari in Dovrefjell National Park, you can look forward to fresh mountain air and an exciting day trip in beautiful natural surroundings. This is one of the few places in the world where it is possible to experience musk oxen, and you can join guided tours all year round.
A trip here quickly soaks up a few hours, and you should expect to do plenty of walking. These are large, powerful animals, so it's important to behave properly around them, as they can attack if they feel threatened. Remember to follow musk ox rules, and keep a good distance. Children who are used to walking in the mountains can also join the trip.
Back to top