11 Best Things to Do in Mexico City
What is Mexico City Most Famous For?
Mexico City appeals to travellers for its endless supply of entertaining and unusual things to do. A city steeped in a rich culture and history, it offers a healthy balance of tradition and modernity. Street carts selling tacos still litter the streets and countless museums are scattered across the city, which are dedicated to exhibiting Mexican history and its importance to the world today.
The city has everything you'd expect of a capital city – parks, galleries, historic sites, museums, top-class restaurants and even cantinas. While Mexico City is much too large to explore in one trip, we've shortlisted some of the top things to do around the city to give you a good taste of all that's available.
What are the best things to do in Mexico City?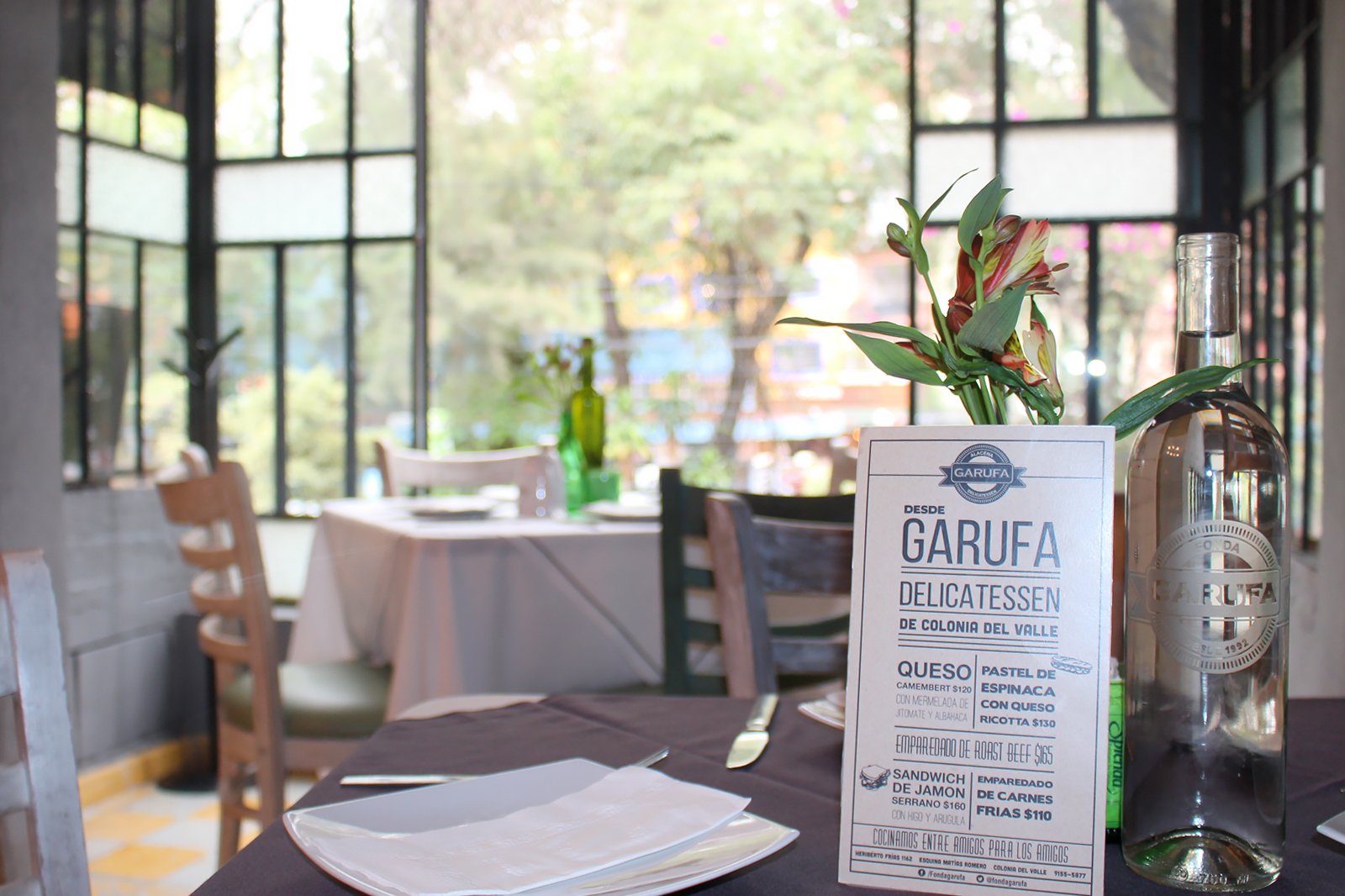 Start the day at Parque México in La Condesa
Grab a typical Mexican breakfast
Parque México is a large urban park, ideal for morning strolls and convenient for lots of cafés. It's in La Condesa, which is a neighbourhood filled with leafy streets, Art Nouveau architecture and stylish establishments. It has a distinctly European feel, with outdoor cafés and tree-lined avenues that are good for leisurely strolls. A normal Mexican breakfast usually consists of eggs, which are cooked and served in an array of different ways. There are too many variations of huevos (eggs) to address, but Maque and Fonda Garufa – both near the park – offer up eggs in all forms under the sun. If you fancy something sweet, both cafés also serve delicious pastries.
Location: Avenida México, 06100 Ciudad de México, CDMX, Mexico
photo by Stellarc (CC BY-SA 4.0) modified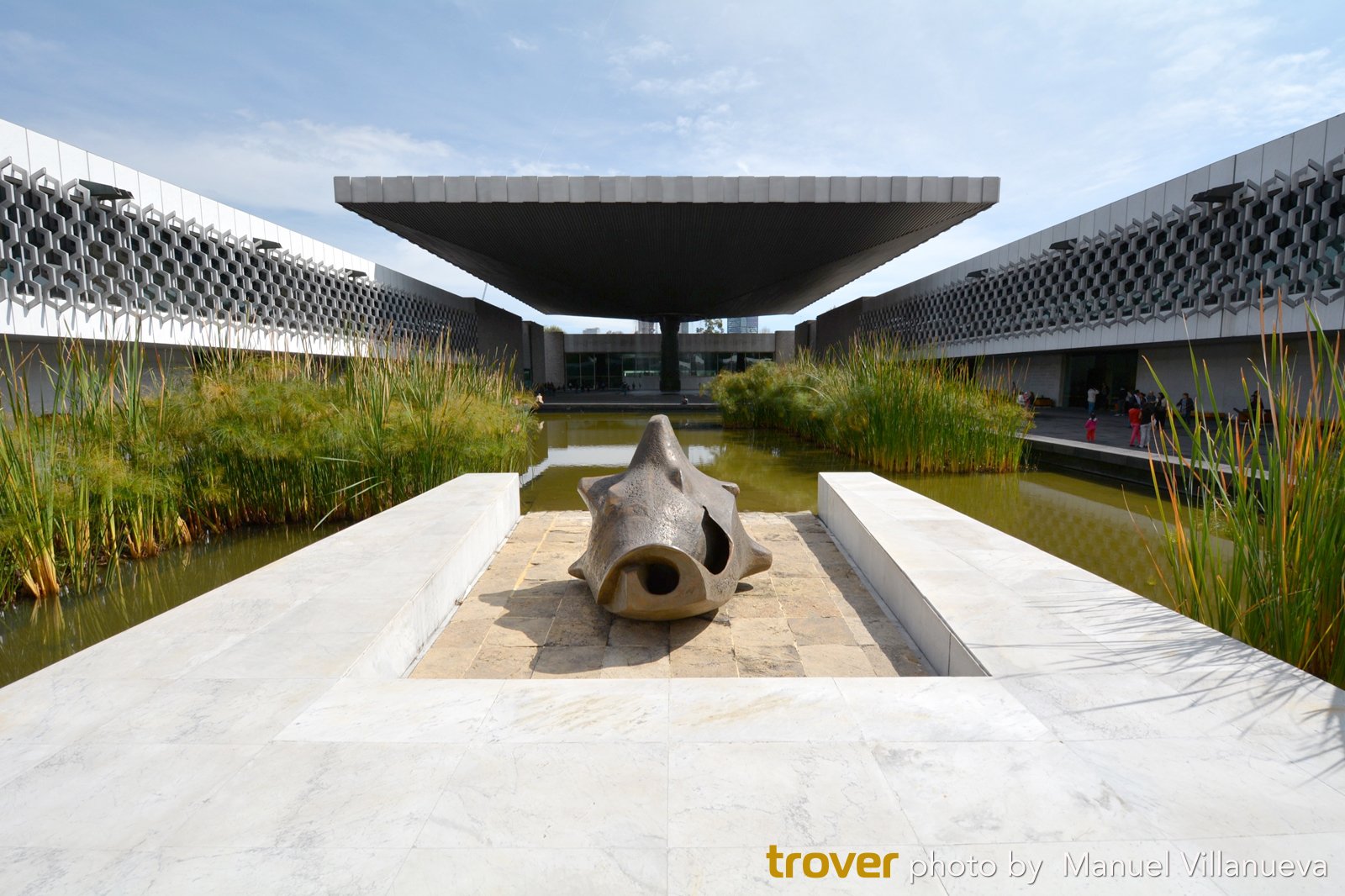 Must-See: National Museum of Anthropology
Mexico's largest and most visited museum
The National Museum of Anthropology is truly impressive. You'll be taken aback by the sheer size of the museum, which towers over everything in its presence. The museum offers more than visitors can absorb in a single visit, but visiting the museum is essential for first-timers of the city. A smart way to approach it is to check the website for ongoing exhibitions and choose which ones you'd like to focus on. Exhibitions cover everything from life in pre-Hispanic Mexico and present-day Mexican societies. Near the museum's entrance, at 30-minute intervals, indigenous Totonac people perform the voladores rite – 'flying' from a 20-metre-tall pole.
Location: Paseo de la Reforma & Calzada Gandhi, Chapultepec Polanco, Miguel Hidalgo, 11560 Ciudad de México, CDMX, Mexico
Open: Tuesday – Sunday from 9am to 7pm (closed on Mondays)
Phone: +52 55 4040 5370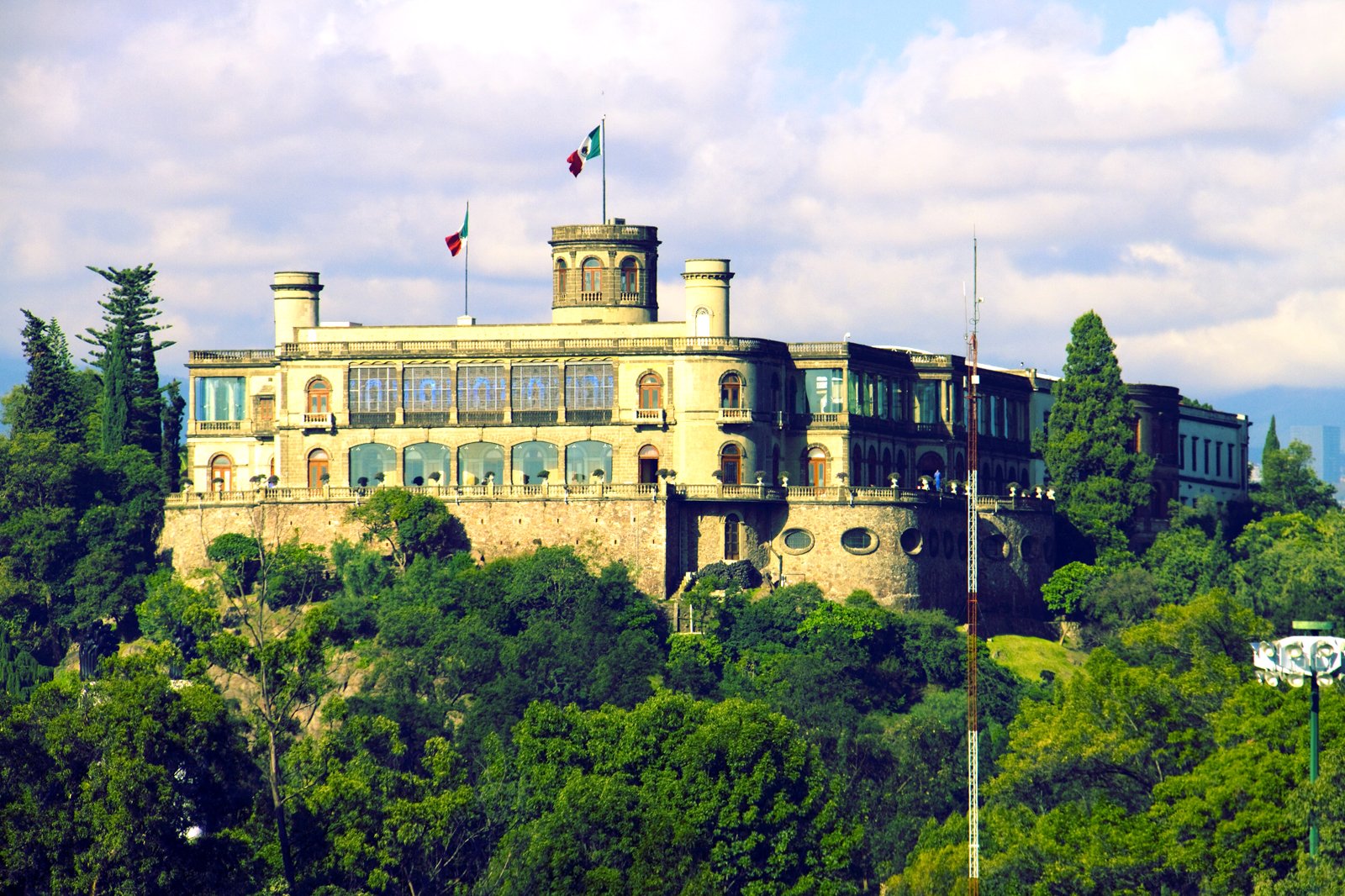 Enjoy the regal view from Chapultepec Castle
An imperial residence atop a sacred hill
Chapultepec Castle takes its name from the Nahuatl word chapoltepēc, which means 'at the grasshopper's hill'. The Aztecs considered it a sacred hill, which isn't surprising when you see the spectacular mountain vistas and city views the location offers. The former royal residence still has a regal air, with its exquisitely-manicured gardens and ornately decorated interior. You'll find historical artefacts laid out in chronological order, showing the long history of the castle and its inhabitants. In the last few decades, the castle has also become a favourite location of movie directors, with Baz Luhrmann's Romeo + Juliet and Robert Aldrich's Vera Cruz being filmed here.
Location: Bosque de Chapultepec I Secc, 11100 Mexico City, CDMX, Mexico
Open: Tuesday – Sunday from 9am to 5pm (closed on Mondays)
Phone: +52 55 4040 5215
photo by Raystormxc (CC BY-SA 3.0) modified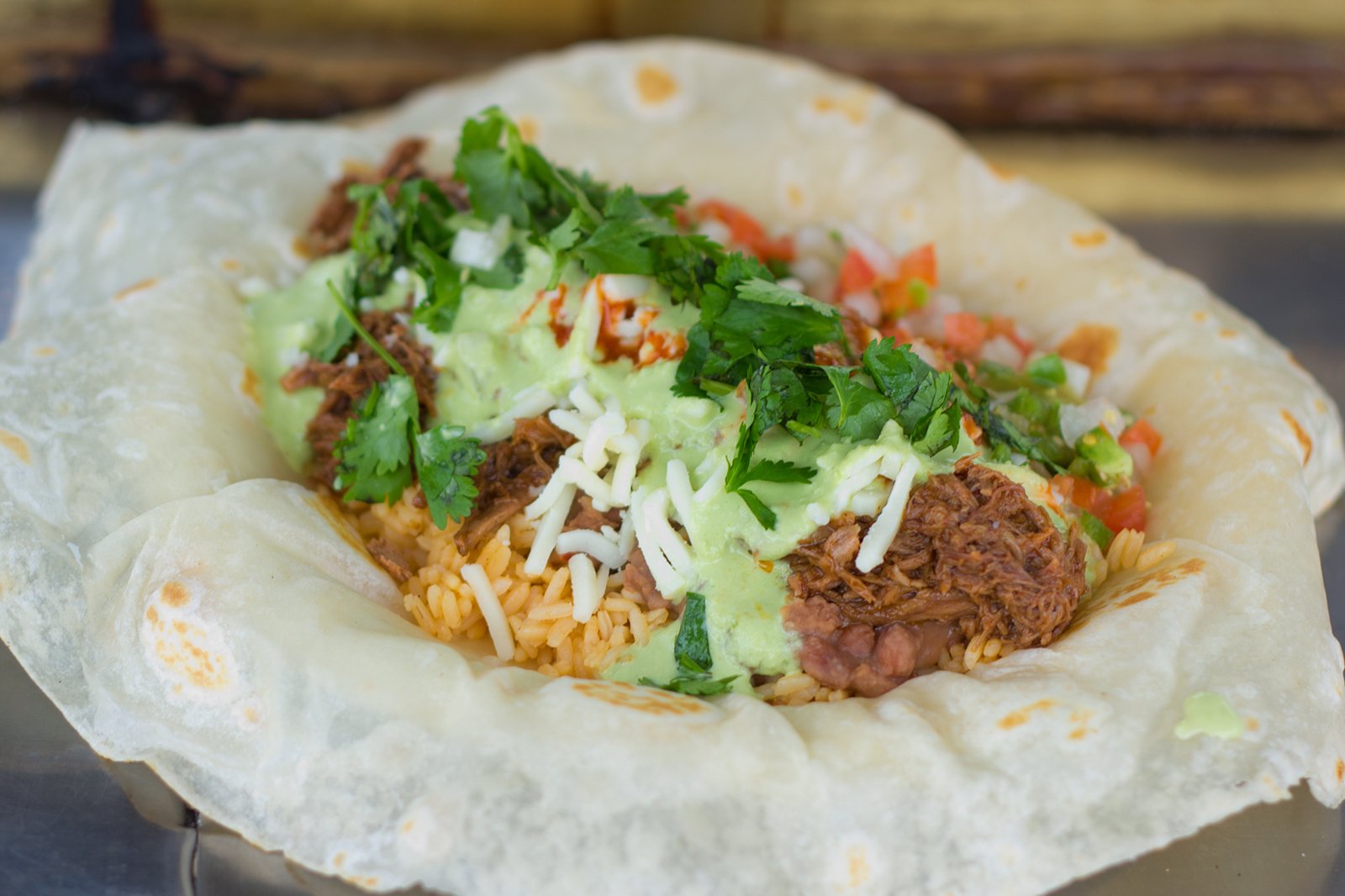 Eat street food at Metro Chilpancingo
A quick eat to fuel your afternoon
Metro Chilpancingo is really just an underground metro station along Line 9 of the Mexico City metro. However, at the exit of the metro onto La Condesa, there are dozens of amazing and very popular street stalls selling all the Mexican street food you could imagine. You'll find yourself experiencing a true sensory-overload, with the intense smells of meats cooking and the noise of crowds and vendors hurrying past you. Any street food you choose will be delicious, filling and incredibly cheap – usually around 12 pesos per taco.
Location: Chilpancingo, Ciudad de México, CDMX, Mexico
photo by Andres Rodriguez (CC BY-SA 2.0) modified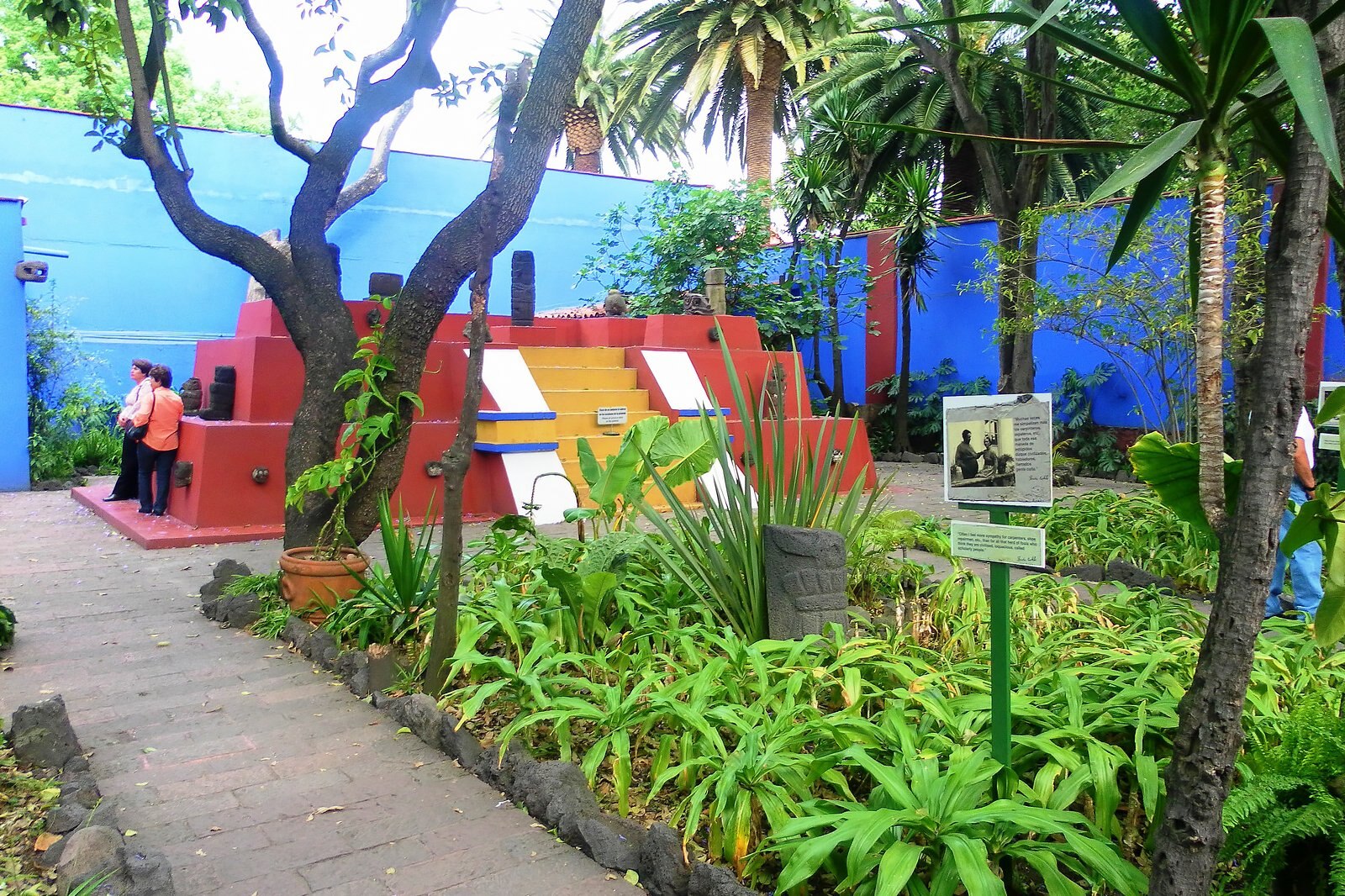 Discover the amazing life of Frida Kahlo at Casa Azul
A museum of the legendary Mexican artist
Also known as Casa Azul, the Frida Kahlo Museum is a blue-walled building exhibiting the life and work of the world-famous artist. The house is also a former residence of her and her famed lover Diego Rivera, and is where Kahlo herself grew up and, eventually, died. Found in the lush Coyoacán neighbourhood, the museum does well to capture the essence of this iconic artist by displaying her and Rivera's most thoughtful and complex works. The queues can be never-ending here, so make sure you buy tickets well ahead of time.
Location: Londres 247, Del Carmen, Coyoacán, 04100 Ciudad de México, CDMX, Mexico
Open: Tuesday – Sunday from 10am to 5.30pm (closed on Mondays)
Phone: +52 55 5554 5999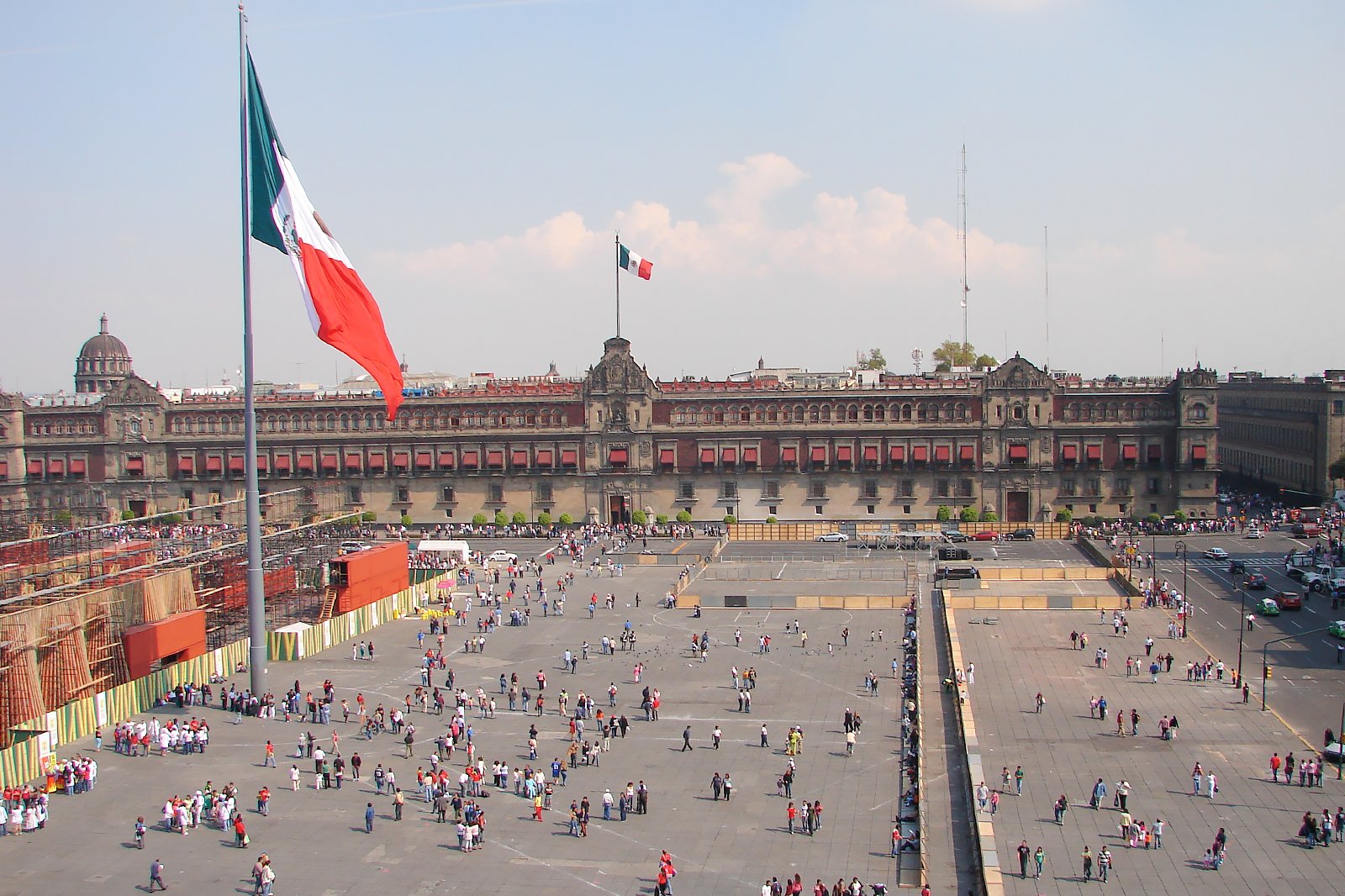 Wander around El Zocalo
Soak in some history in downtown Mexico City
El Zocalo is a square that acts as the centre of Mexico City's broad and expansive historic downtown area. Beside the square is the gorgeous Metropolitan Cathedral, which features classic architecture and impressive facades. As the beating heart of Mexico City, you'll often find groups chatting while perched around the square, so it makes for a great people-watching spot. Mexico is understandably proud of having one of the largest plazas in Latin America, which perhaps explains the large national flag waving in the middle of it. El Zocalo often hosts significant political and cultural events, so look out for any celebrations on the street.
Location: Plaza de la Constitución, Centro Histórico, Centro, 06010 Ciudad de México, CDMX, Mexico
photo by Antony Stanley (CC BY-SA 2.0) modified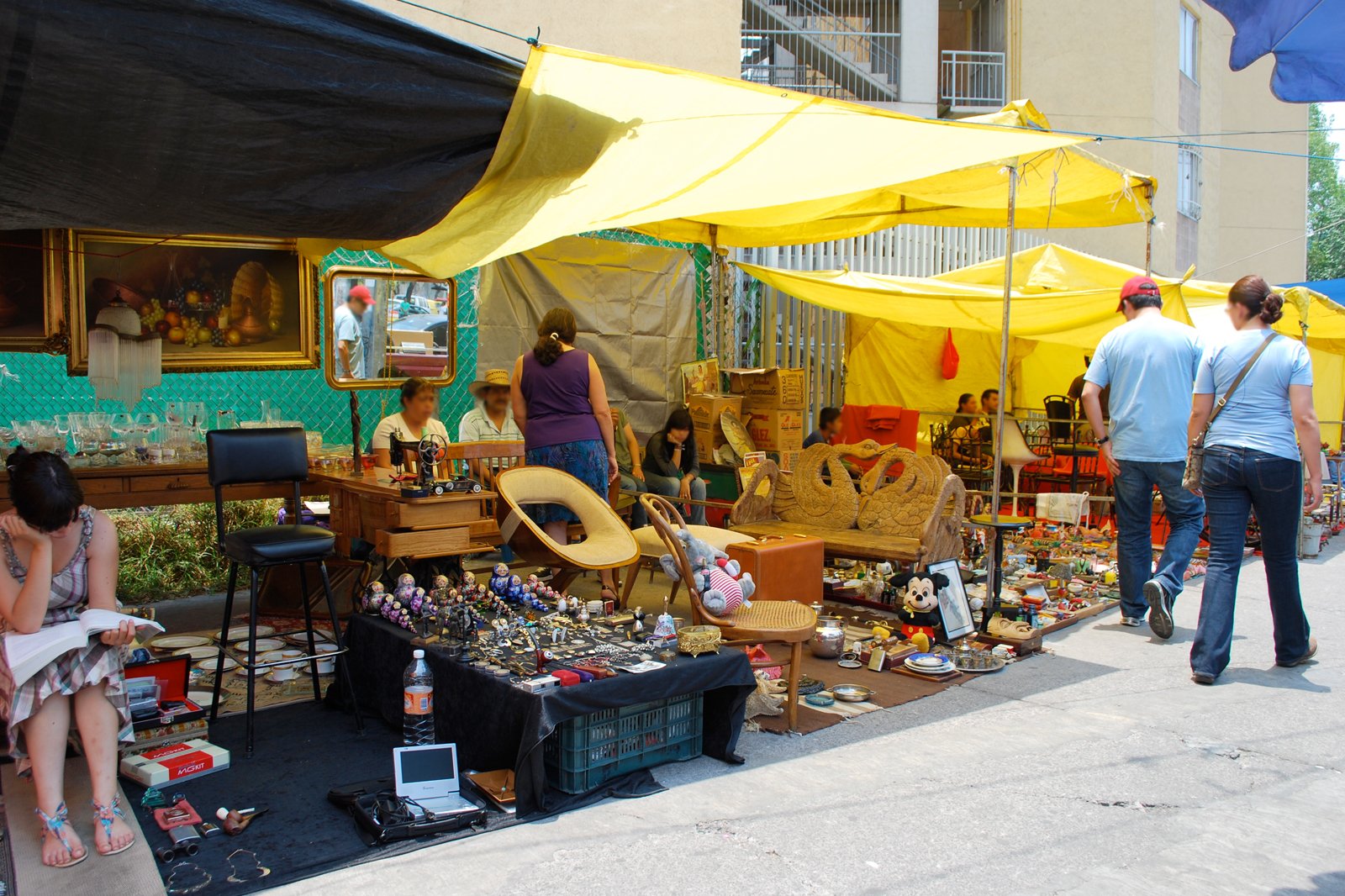 Shop for antiques at La Lagunilla Market
Mexico's best flea market
La Lagunilla Market is an open-air traditional public market found just a few blocks north of the city's main plaza. As one of the most famous flea markets in the city, excellent antique dealers, artists and traders attend this Sunday-only event, selling unique pieces filled with nostalgic and vintage charm. Come to do some Mexican-style antique-hunting. The market is a cultural event in itself, with crowds of young locals and tourists looking for bargains, but watch out for pickpockets in the crowds. While you're there, try some michelada – a cheap Mexican beer mixed with fresh lime juice, Tabasco, Worcestershire and soy sauce.
Location: Lote 1, López Rayón 46, Centro, 06000 Ciudad de México, CDMX, Mexico
Open: Sundays from 10am to 6pm
photo by AlejandroLinaresGarcia (CC BY-SA 4.0) modified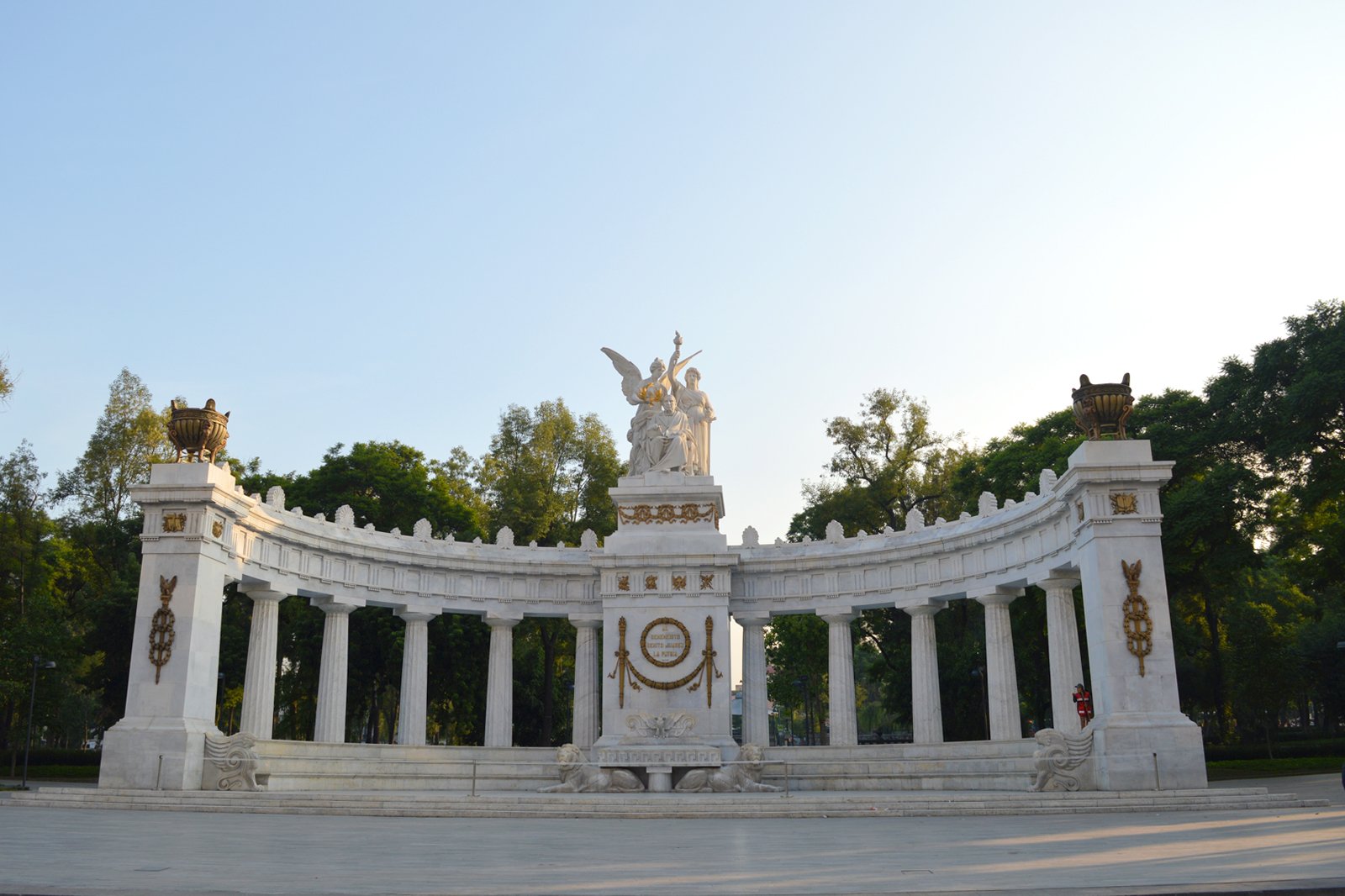 Hang out in Alameda Central
Mexico's oldest municipal park
Alameda Central offers a respite from the bustling crowds of El Zocalo. The park has been around since 1529, when it was used as an Aztec marketplace. Nowadays, you'll find people of all ages coming here to lie in the sun and relax. At one end of the urban park is the Palacio de Bellas Artes – an orange-topped cultural centre. At the other end is a string of cafés, shops and mezcal bars. Grab a picnic and blanket and lie in the green grounds of the sprawling park or go for a leisurely stroll in the park's lavender fields. It's an especially beautiful place in late March to early April, when the Jacaranda trees bloom.
Location: Avenida Hidalgo, Centro, 06010 Cuauhtémoc, CDMX, Mexico
Phone: +52 55 5554 5999
photo by Bodhisattwa (CC BY-SA 4.0) modified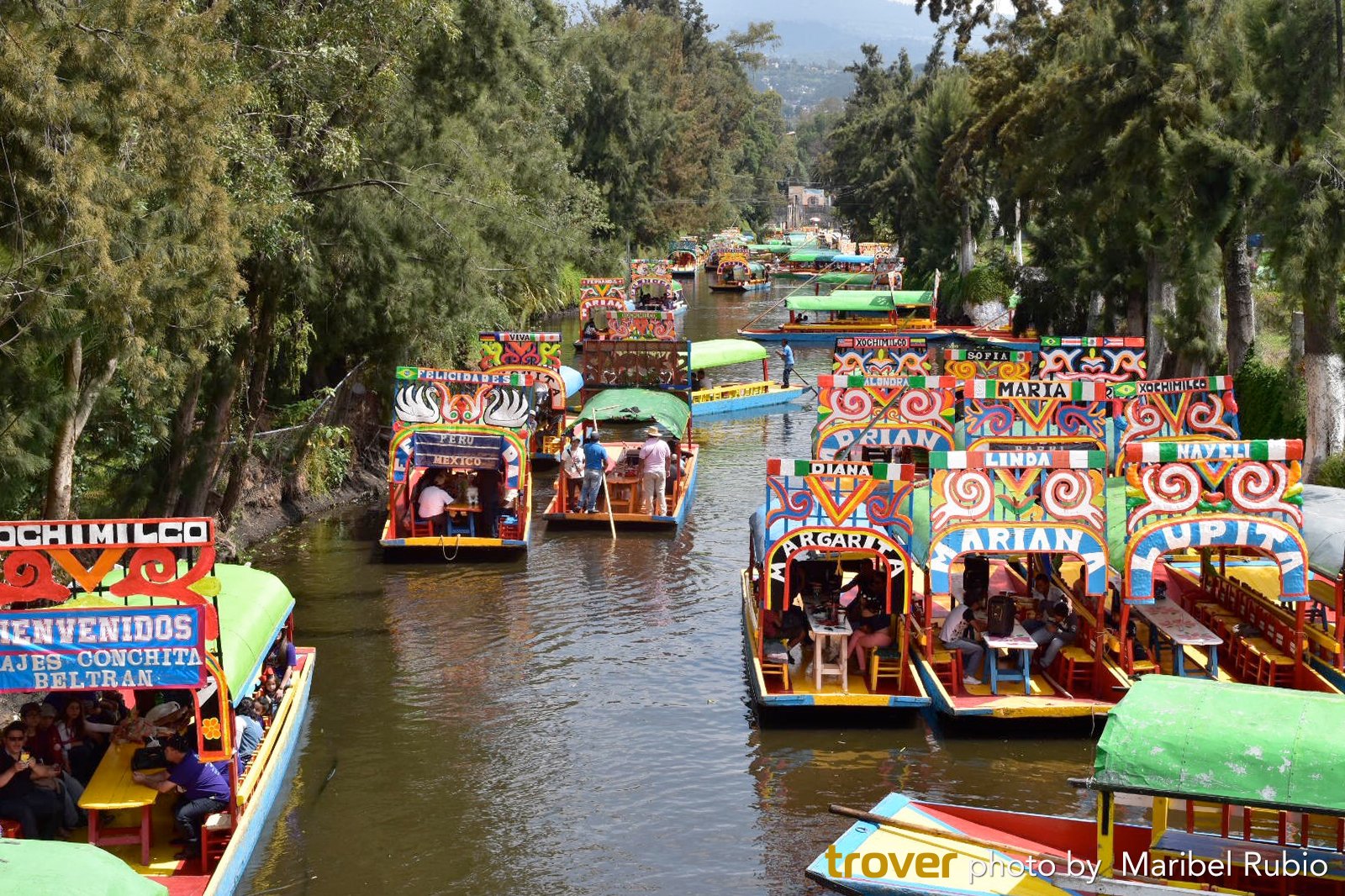 Must-See: The Floating Gardens of Xochimilco
An incredible look into the area's pre-Hispanic past
Xochimilco is a gritty neighbourhood that hosts the famous canals which the Aztecs built as a water transport system. It is also the closest estimation to how the Valley of Mexico, in which Mexico City lies, looked before the Spanish arrived. A 40-minute drive south from the city, the extensive lake and canal system is an enchanting display of colourful, gondola-like boats (called trajinera) floating across dark waters. Start your visit at the Embarcadero Belem dock and board a boat, which will take you across the waterways to the artificial islands. The canals can get very busy, so visit on a weekday to avoid the crowds.
Location: Xochimilco, CDMX, Mexico
Couples
Families
History
Photo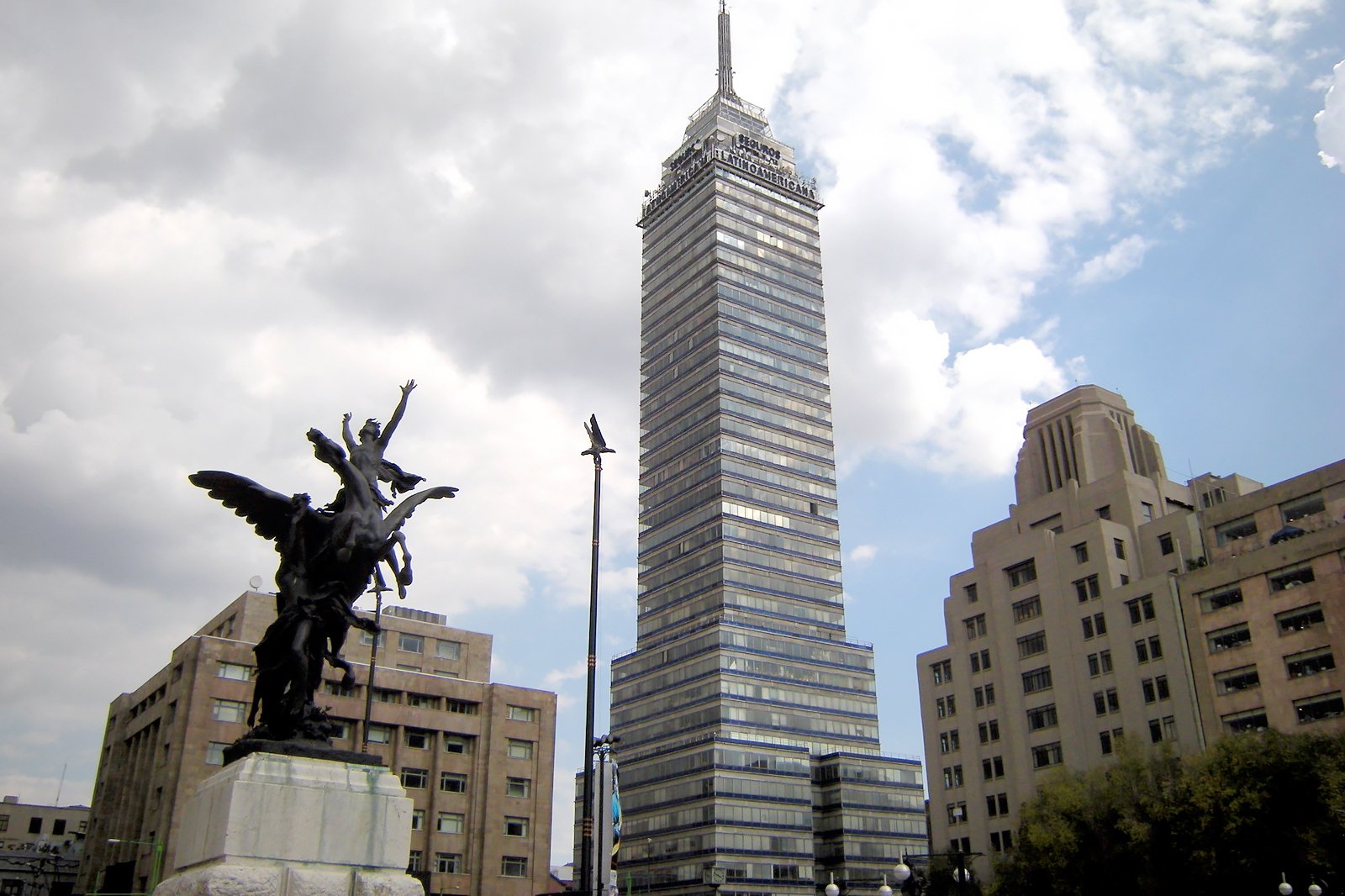 Dine in style at Torre Latinoamericana
A 44-storey skyscraper with amazing city views
The Torre Latinoamericana, built in 1965, towers up to 204 metres. As the tallest building in El Zocalo, it's a defining feature of Mexico City's cityscape and locals recognise the landmark as a symbol of the city's modernity. Head to the top of the building, where the top-floor observation deck offers a stunning 360-degree view of the city. Visit just as the sun is setting for a memorable view. If you're feeling lavish, head one floor down to the bar and restaurant, which allows visitors to drink and dine with the twinkling lights of the city in view.
Location: Eje Central Lázaro Cárdenas 2, Centro, 06000 Ciudad de México, CDMX, Mexico
Open: Daily from 9am to 10pm
Phone: +52 55 5518 7423
photo by Leandro Neumann Ciuffo (CC BY 2.0) modified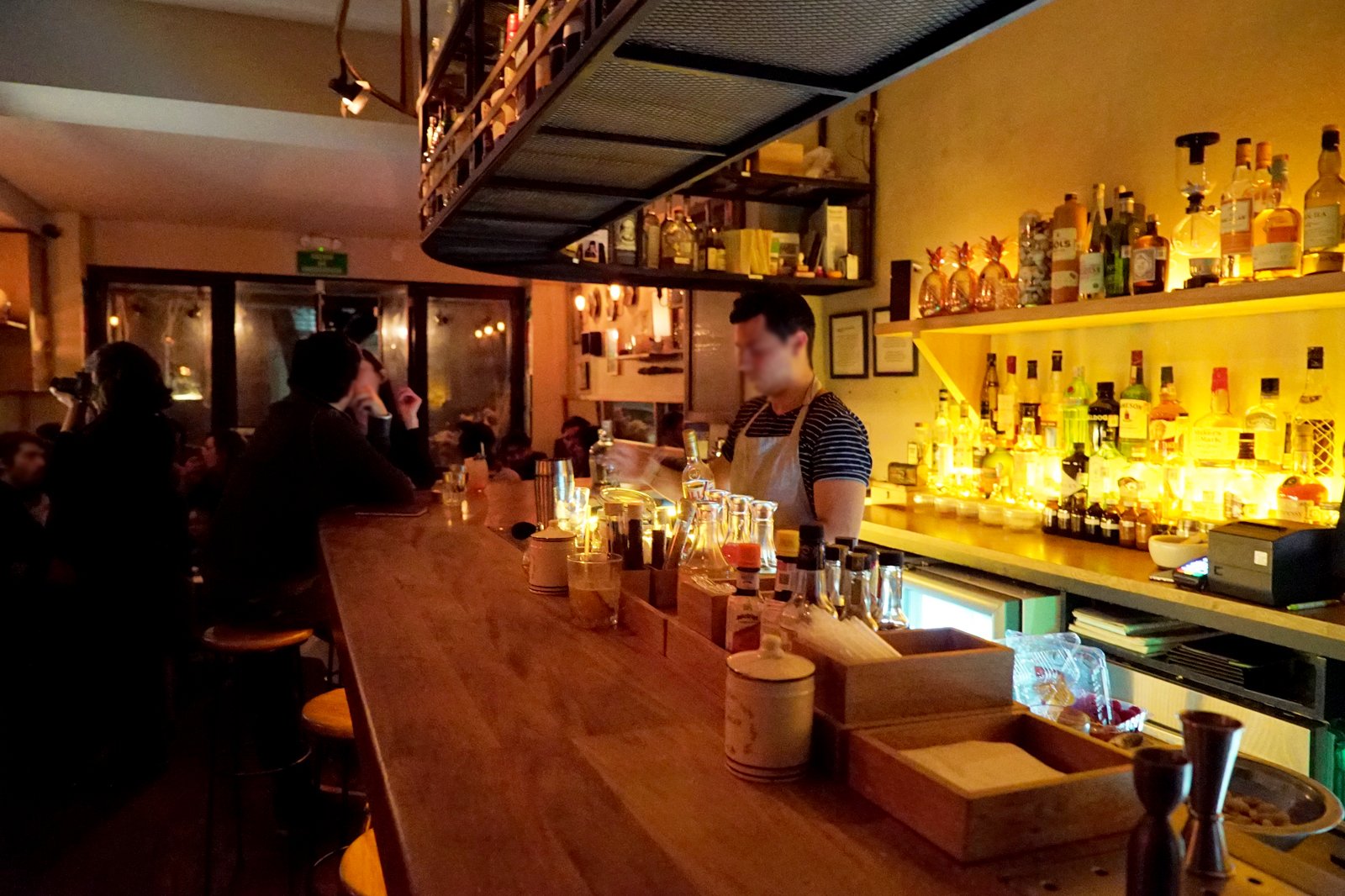 End your day bar-hopping in Roma
Enjoy Mexico City after dark
Avenida Álvaro Obregón is a long stretch of road in Roma Norte and starts to get lively around 11pm. It attracts young crowds and often exudes the hipster culture that is rampant within the streets of the area. Félix serves an excellent margarita and delicious mini-burgers. Further down the road, drop into La Clandestina. A tourist favourite, despite its compact size, the food and the choice of mezcals here are both excellent. Make sure to try some of the mezcal cocktail variations, which are offered at almost every bar.
Location: Avenida Álvaro Obregón, CDMX, Mexico
photo by Luis MEjía Castañeda (CC BY-SA 4.0) modified