Playa Ruinas is an exotic beach in the Tulum Archaeological Zone, just beneath a massive display of ancient Mayan architecture. This offers a look at the unique history and culture of the Tulum region.
With sparkling white sands and bright blue waters, Playa Ruinas also has a cliff atop the beach and ruins at its far north end, all of which make for gorgeous, distinctive photography. Snorkelling and boat rides are a bonus.
Playa Ruinas in Tulum - one of the highlights of 8 Best Beaches in Tulum and 14 Best Beaches in Mexico (Read all about Tulum here)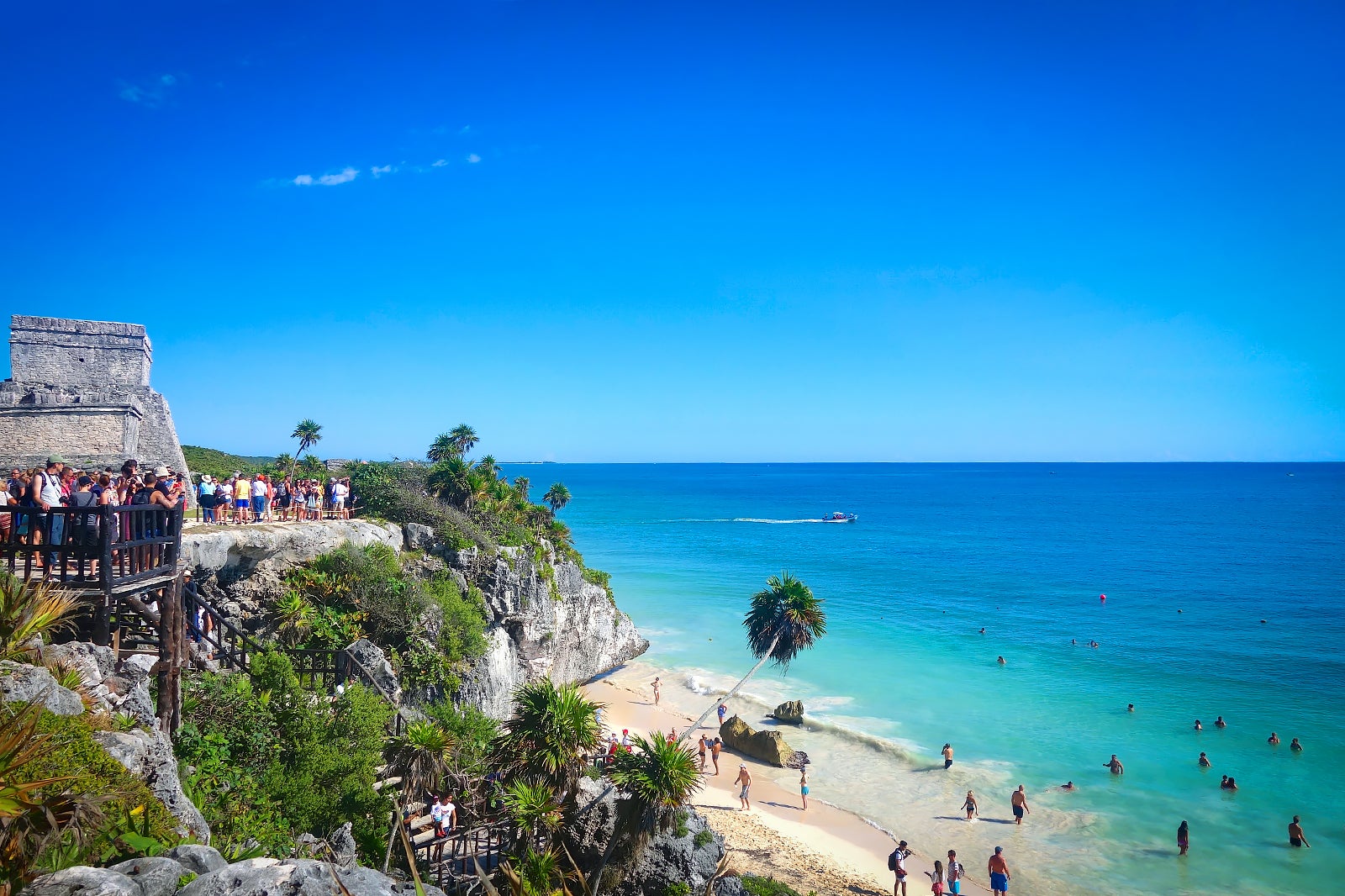 A brief rundown of Playa Ruinas
Tulum's given name was "Zama," which meant "place of the dawning sun" in Mayan. The city was one of a kind, meant to be a closed-off fortress impenetrable by invaders, having 3 walls and the Caribbean Sea on the remaining side. The focus of the city was religious and performing ceremonies.
Many of the buildings to the west offer the best views, with the Caribbean Sea glimmering in the background. The various aged temples are a beautiful sight to behold. Lying along the brilliant waters of the Yucatan Peninsula, these ruins stretch across ages of architectural styles.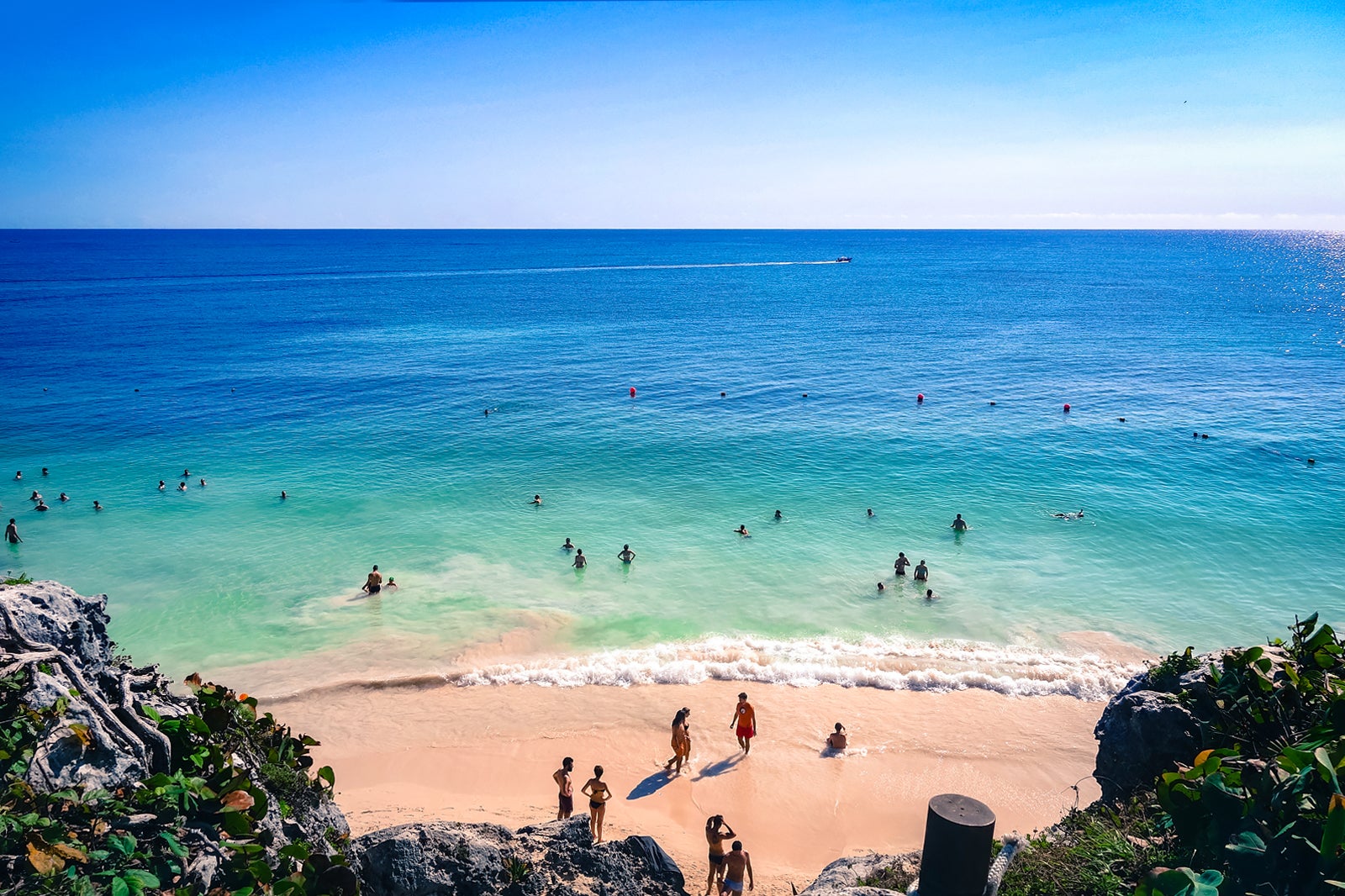 Guide to visiting Playa Ruinas
The best times to beat the crowds at Playa Ruinas are in the early morning before the nearby ruins open or late afternoon, as tour buses generally arrive around 10 am. The beach is both family and pet-friendly. However, the northernmost end of the beach under the ruins is closed to protect the turtles that nest there.
Near Playa Ruinas, Tulum offers local and international cuisine at popular spots like Don Cafeto's, a leisurely place with robust coffee and a unique drink called Chiagra, or El Camello, which offers seafood and lies to the south of Tulum.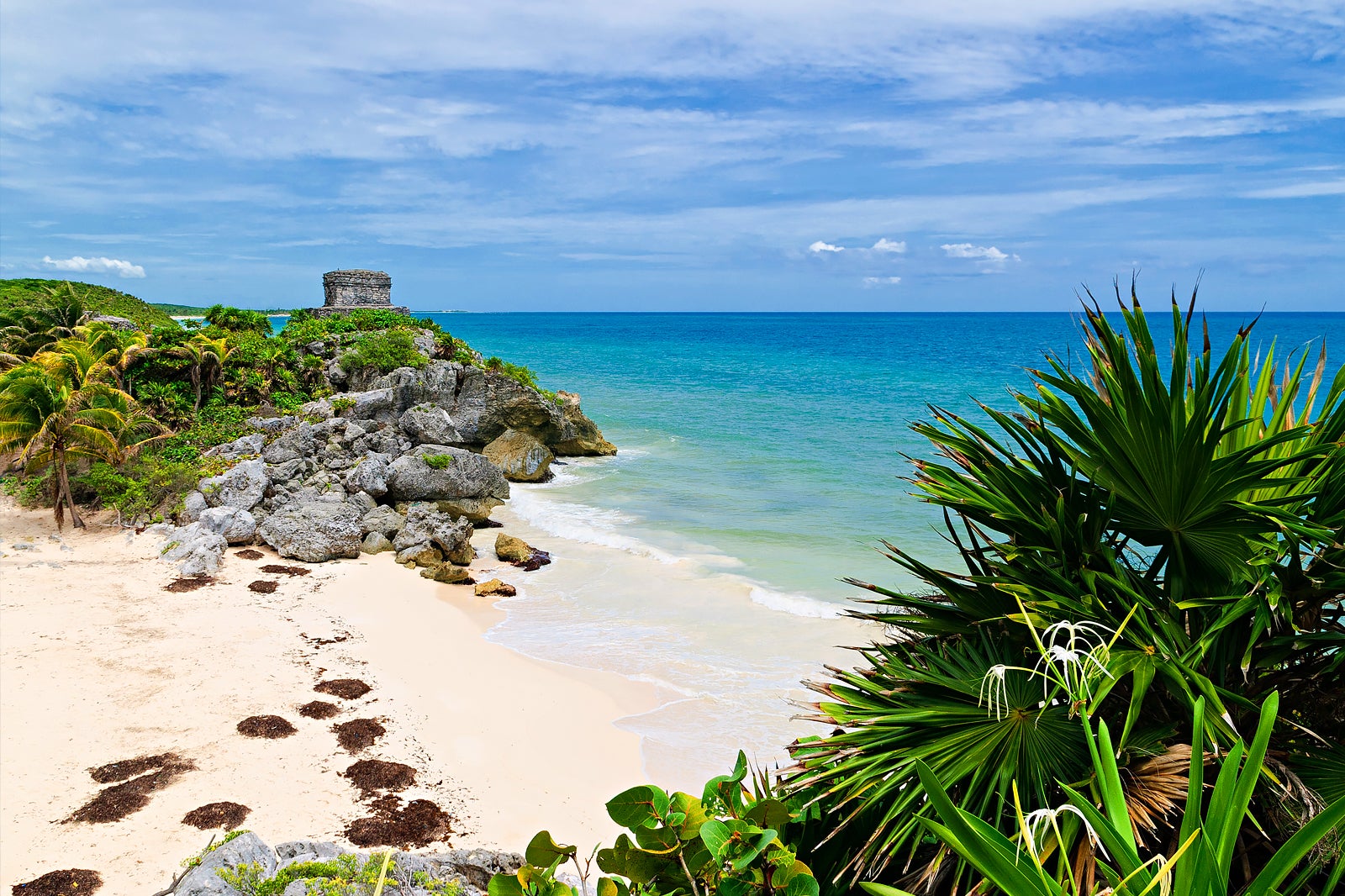 Playa Ruinas in Tulum
Location: Zona Hotelera Tulum, Tulum, Quintana Roo, Mexico
Back to top