A Food Guide to Mexico City Neighbourhoods
Where to Find Real Mexican Food
Mexico City has increasingly proved itself as a fantastic food hub. Whether you're looking for a soulful street food stand selling delicious tacos or a world-renowned restaurant serving eclectic Mexican dishes, the city will surely please culinary travellers. The neighbourhoods across this sprawling city are littered with countless outlets, so you won't have any trouble sourcing local food. During your visit, trying street food - at least once - is a must.
From the fine-dining restaurants of the swanky Polanco neighbourhood to the humble eateries in Roma and Condesa, the list below details the best and most authentic places to eat good Mexican food in the country's capital.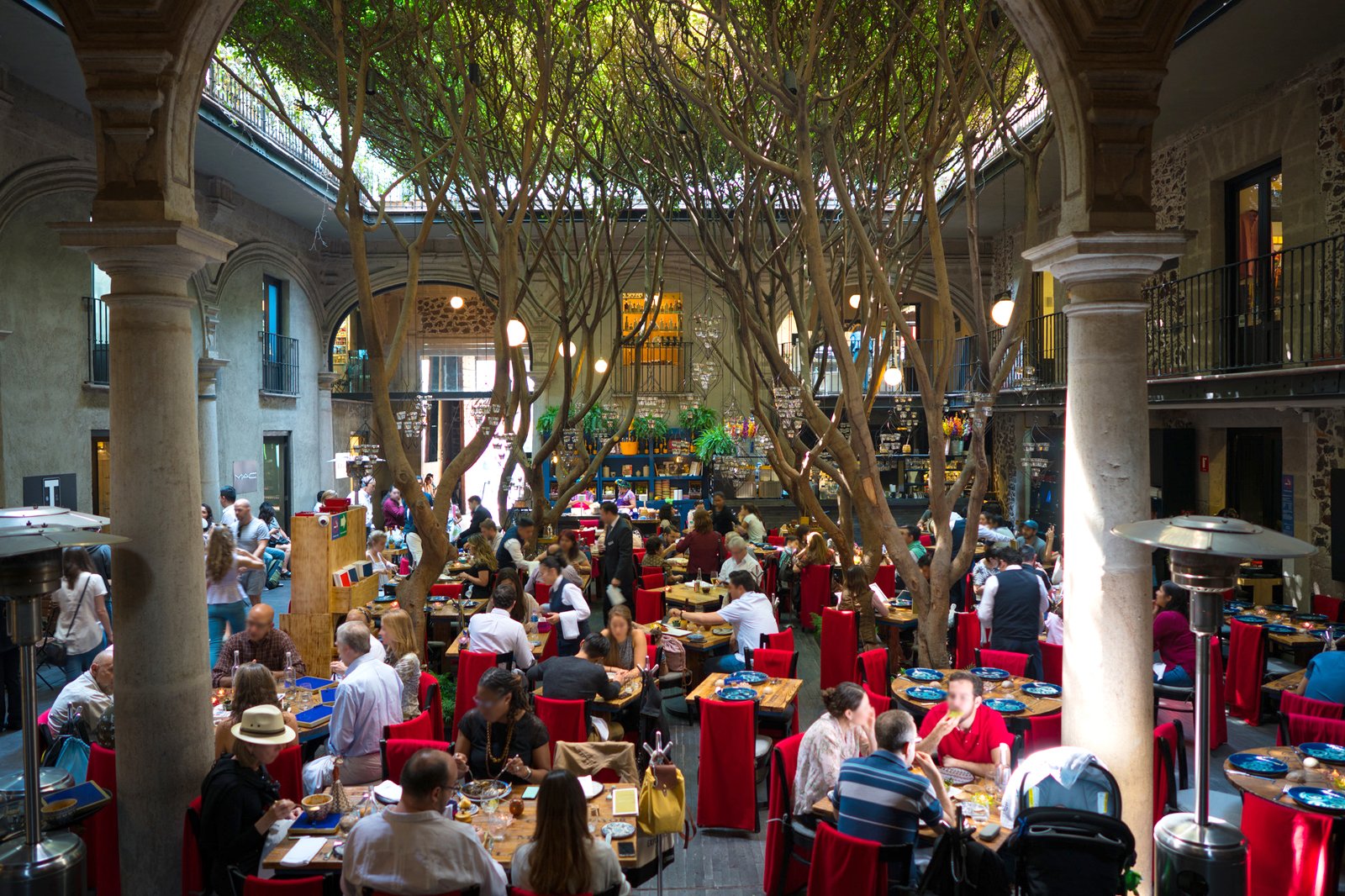 El Centro
Where Mexican food is on vibrant display
El Centro is oriented around the bustling Zócalo and travellers often flock here to gaze upon the beauty of Templo Mayor, Palacio Nacional or Catedral Metropolitana. This lively neighbourhood also hosts charming cantinas, excellent food markets and swanky restaurants. Don't worry if you can't make up your mind; El Centro has a little bit of everything to satiate your taste buds.
For early starts, head to Gradios Deli-Café, where you'll find authentic coffee sourced from Southern Mexico. Testal serves a mixture of contemporary and traditional Mexican dishes and Azúl Histórico – a mini-chain – features cuisines from a specific state each month. For street food, head to Tacos Cocuyos (they serve eye tacos!) or Los Especiales for some dirt-cheap Tacos de Canasta – pre-prepared tacos stuffed with potatoes, refried beans, chicharrón and coriander-heavy salsa verde. Don't forget the renowned Churrería El Moro, for the best churros and hot chocolate in town. Head to Mercado de San Juan for an afternoon of tasting locally-sourced foods.
Location: Historic Center of Mexico City, Centro, Mexico City, CDMX, Mexico
photo by Nan Palmero (CC BY 2.0) modified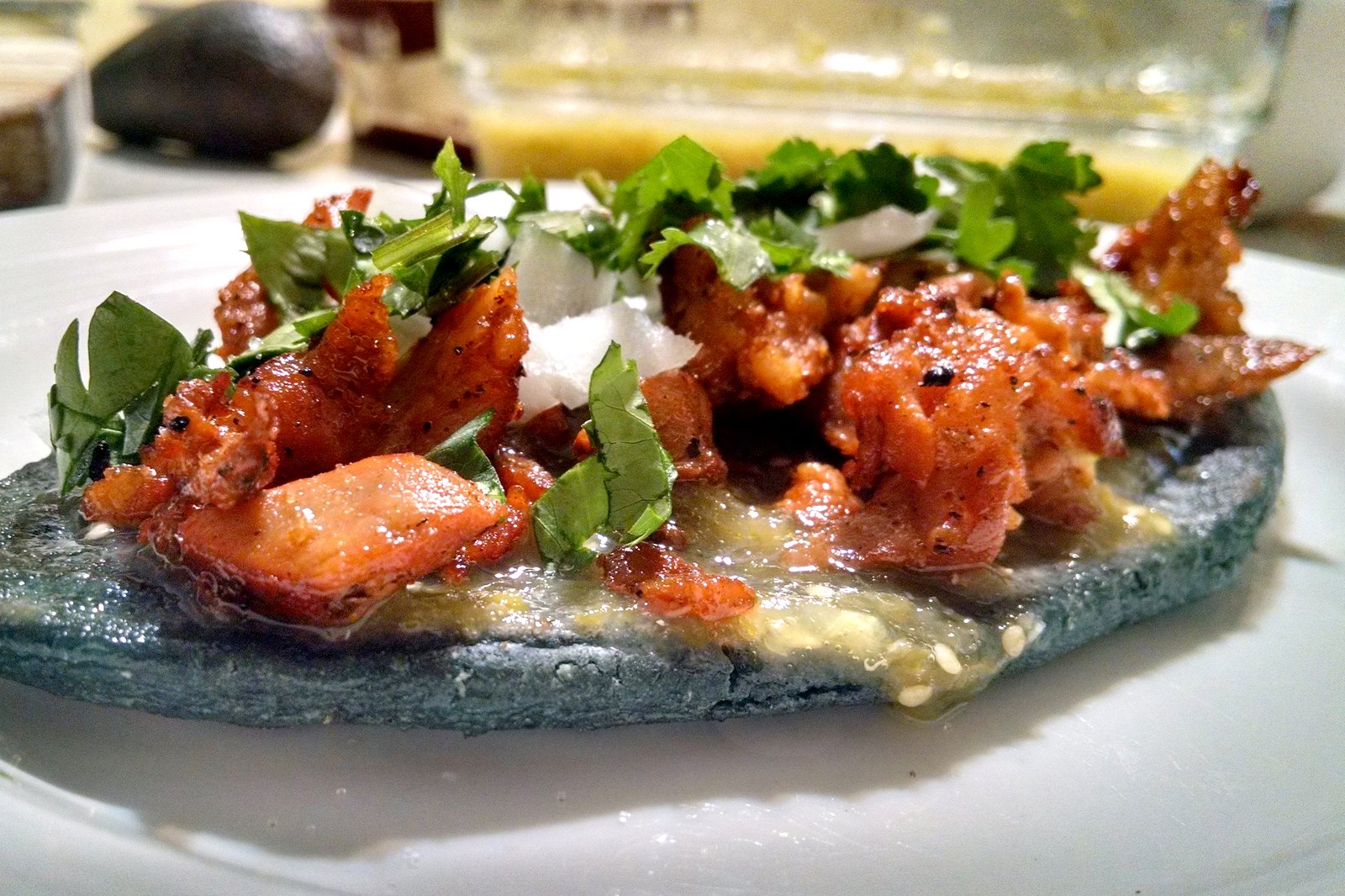 Condesa
For amazing Tacos de Guisado
Condesa is an absolute charmer with its meandering streets, leafy parks and ultra-cool atmosphere. It's no surprise that this neighbourhood has become one of the food hubs of the city, especially for street food. Expect to find superb Tacos de Guisado – saucy stews wrapped in a soft, corn tortilla – at Tacos HOLA or Tacos Gus. Both taquerías offer vegetarian and vegan options, which is quite unusual. Chilaquiles lovers will also be happy to find some of the best in the city at La Esquina del Chilaquil. At the number 9 exit of Chilpancingo, you can find almost every street food under the sun – the tlacoyos (griddled and stuffed blue-corn masa tortillas) are really good here. For the adventurous, head to El Auténtico Pato Manila and try their duck-stuffed tacos.
For an afternoon break, head to Chiquitito Café for coffee from Veracruz and yummy sweet breads. On a hot day, grab a fruity ice cream from Nómada Heladería Condesa, where flavours range from cardamom with tejacote fruit puree to mango with ancho chilli liqueur. For delicious dinners, head to Azul, MeroToro, La Bodega or Fonda Mayora.
Location: La Condesa, Mexico City, CDMX, Mexico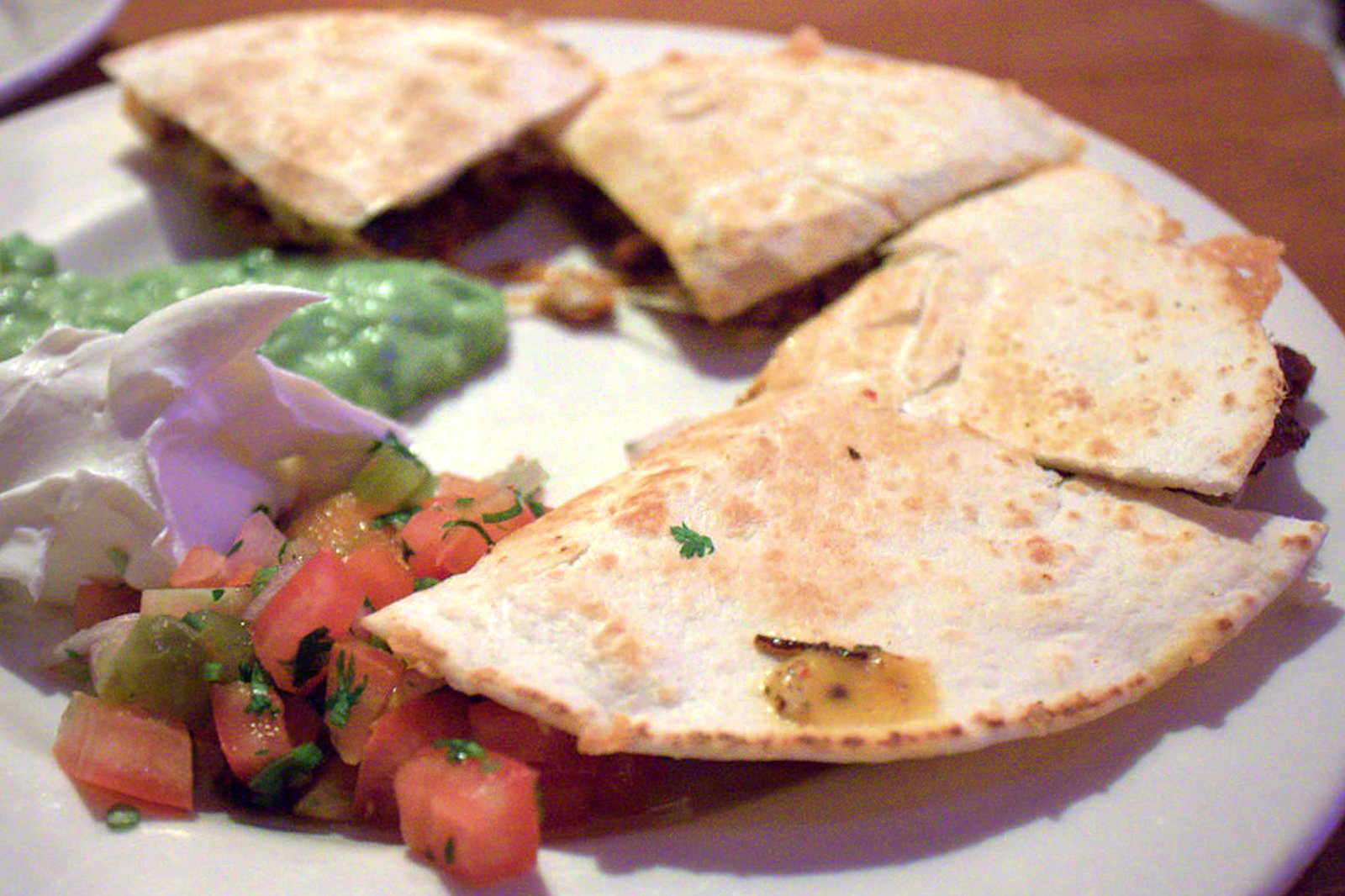 Juárez
Where to try the "Gringa"
Juárez is an up-and-coming neighbourhood with slews of trendy new bars and restaurants. Visit La Taquiza for delicious gringas – 2-flour tortillas filled with cheese and al pastor meat, which is then grilled. For a truly special treat, mix it with taco de langoniza (Mexican spicy sausage) and nopales (prickly pear). While you're there, you may as well try the homemade caldo tlalpeño, a hangover-curing chicken broth.
For an insight into a chilango's everyday life, pop into Le Casa de los Abuelos – a no-frills, comida corrida joint, where a 3-course meal of soup, rice and a traditional plate-like enchilada or chiles en nogada plus aguas frescas and dessert costs only 60 pesos. Other amazing lunch options include tacos stuffed with mixiotes (seasoned lamb) from Exquisitos Tacos de Mixiotes.
Location: Juárez, Mexico City, CDMX, Mexico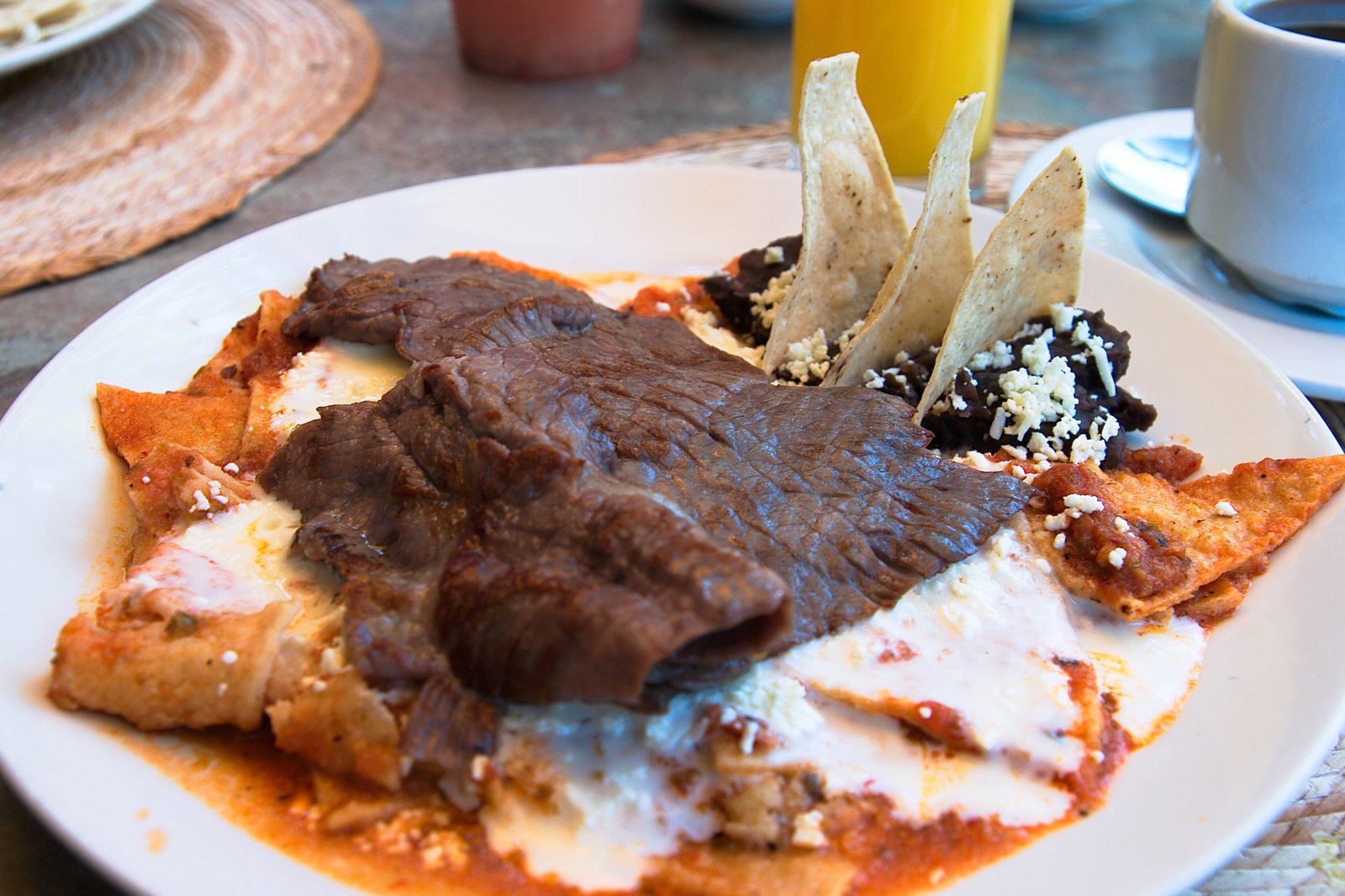 Roma
For eclectic street food
Roma – made up of Roma Norte, Roma Sud and Romita – almost surpasses Condesa's level of coolness. It's home to innovative restaurants, exclusive bars and a great range of Mexican street foods. Spend a day exploring this expansive area, taking in its chic aesthetic and revelling in its undeniably beautiful buildings. Avenida Álvaro Obregón is, arguably, the area's beating heart, where people of all sorts come to drink, dine and dance.
La Reina de la Roma has mouth-watering carnitas – tender, shredded pork taken from all parts of the pig and put in a warm tortilla. Ask for "maciza" if you don't want the fatty bits. For the best grilled meat tacos in town, go to Los Parados. This corner hangout is particularly busy late at night, when tipsy bar-hoppers eagerly munch on deliciously meaty tacos. Arrachera (beef steak), Costilla (ribs), chorizo and chicken – you can have it all. There are even Mexican-style burgers. For vegan tacos, visit Por Siempre Vegana or La Pitahaya Vegana. For more swanky options with a twist, go to Blanco Colima, Broka, Lorea and Bowie. Make sure you also check out Mercado Roma to see where the city's best chefs shop.
Location: Roma, 06760 Mexico City, CDMX, Mexico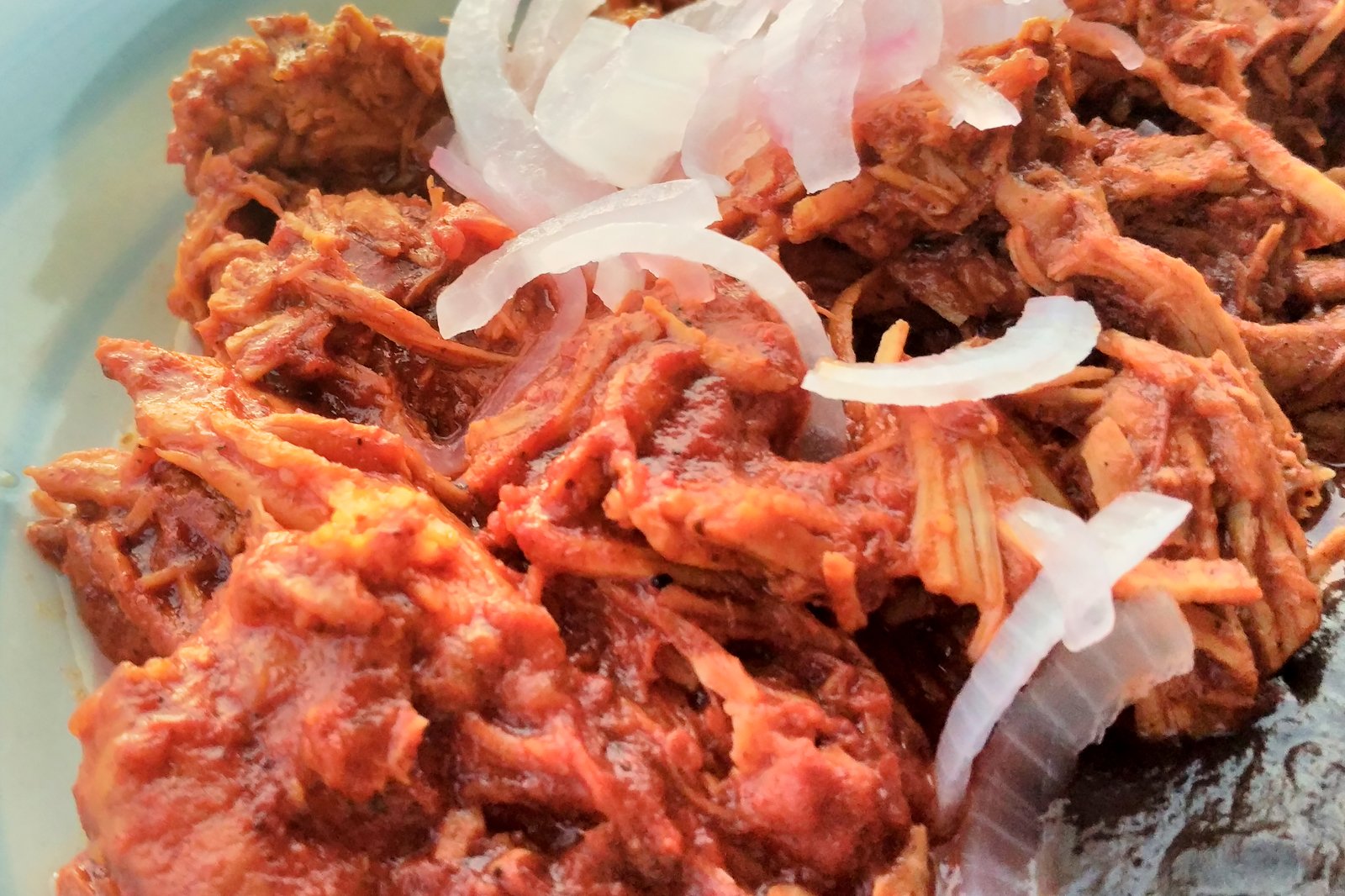 Polanco
Where style meets street
Polanco is that upscale district of Mexico City that's littered with stylish people in designer clothes and flashy cars. Don't let this fool you – the area is not immune to the city's strong connection to street food. There still remains many outstanding street food stalls throughout the area, where people from all walks of life merge into one lively crowd that simply want to enjoy good food.
El Turix – just a few steps away from Louis Vuitton – may seem out of place, but its outstanding cochinita pibil (the famous Yucatan slow-roasted pork) continues to keep it on the map. Elotes and esquites are among the simplest Mexican street foods. Elote is roasted corn on the cob that's been doused with lime, chilli and rolled in cheese. Esquite is the shaved kernels from elote, which is then boiled in a citrusy, spicy broth. Go to the corner of Moliere and Ejército Nacional to find the best of these in town. For memorable fine-dining experiences, head to Pujol, Quintonil and Dulce Patria.
Location: Polanco, Polanco I Secc, Mexico City, CDMX, Mexico
photo by Popo le Chien (CC BY-SA 3.0) modified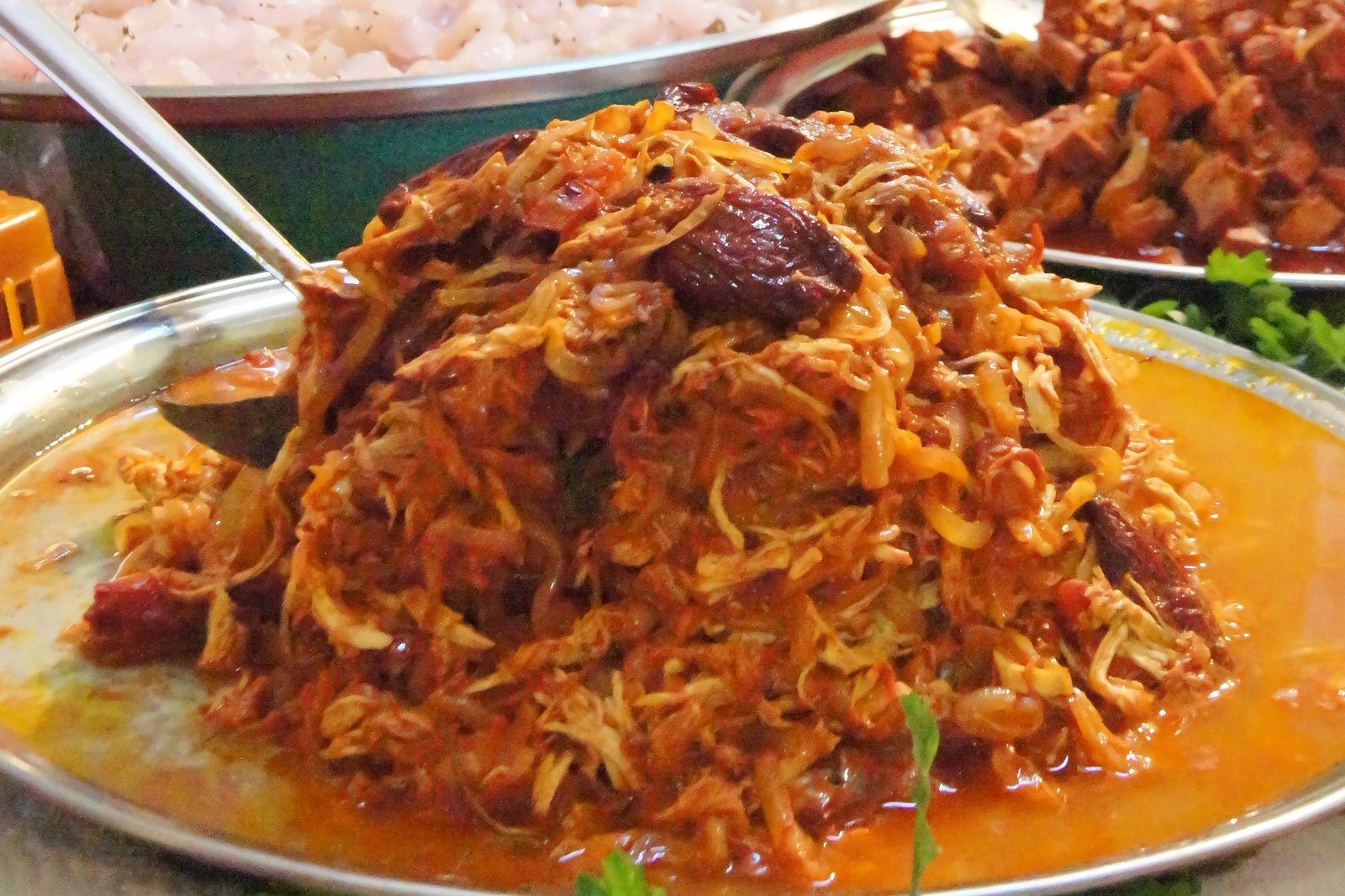 Coyoacán
For some of the best antojitos
Coyoacán is widely regarded as a cultural and historical hub of Mexico City, with its deep roots in local art and culture. Scattered throughout the neighbourhood are a myriad of museums, cafés, restaurants and markets, each displaying Mexican life at its best. You can't help but feel you're experiencing the quintessential Mexico when you wander around its cobbled, colourful streets.
At El Paisa de los Reyes, you'll find ridiculously tasty tacos al pastor – something that attracts a long queue. Los Chupacabras, found under a highway, serves extremely fresh tacos a la plancha. For incredible tostadas, head to Tostadas de Coyoacán in the area's well-known mercado. This vibrant stall offers more than a dozen huge plates of toppings, from fresh shrimp and octopus with tomato and chilli to pork in chocolatey mole, all served on a crispy, deep-fried tostada. At the Mercado de Antojitos, you'll find all the Mexican snacks you could want: quesadillas, tostadas, sopes, pambazos and posole. To try the famous thick-sauced mole, head to Los Danzantes.
Location: Coyoacán, Mexico City, CDMX, Mexico
photo by Enrique Vázquez (CC BY 2.0) modified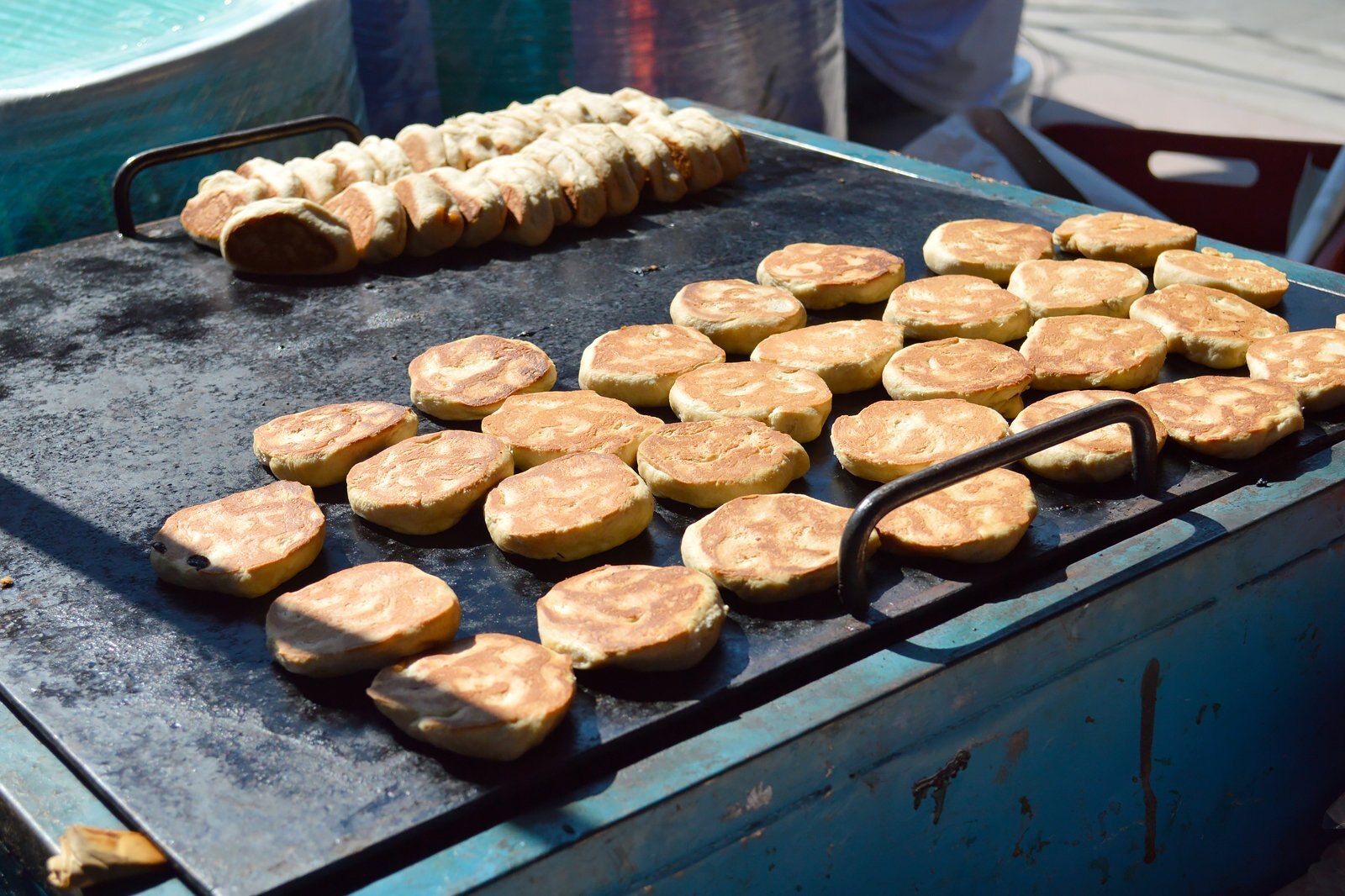 San Rafael
Where you'll find traditional northern food
San Rafael is often overlooked by not only travellers, but even the city's locals. With its residential calm, with its interesting turn-of-the-century architecture and an ever-growing art scene, it won't be long until people see the area's charm.
El Califa de Leon serves up pure character and grit, along with taco gaonera – thinly sliced beef with a little lime and salt on a handmade corn tortilla. La Tía is not your typical comida corrida, as they offer eclectic main dishes such as peanut-crusted chicken stuffed with cheese and sweet-sour salsa and black zapote. Finding northern-style Mexican food is hard in most of Mexico City, but La Tonina is one of the few restaurants that does it. Order their flour tortillas with machacha (dried meat which has been rehydrated) and gorditas de nata (sweet little masa pancakes, which fill the air with their aroma).
Location: San Rafael, Mexico City, CDMX, Mexico
photo by AlejandroLinaresGarcia (CC BY-SA 4.0) modified